If you think you have it bad with your morning commute, these photos will give you a quick reality check. Millions of children in the developing world often take long and dangerous journeys simply to get to school. These photos reveal some of the more extreme examples, and they serve as an example of just how different simple things such as travel and schooling can be in other parts of the world.
Children Traverse A 1ft Wide Path In The Mountains To Get To School In Gulu, China. The Journey Takes Around 5-Hours.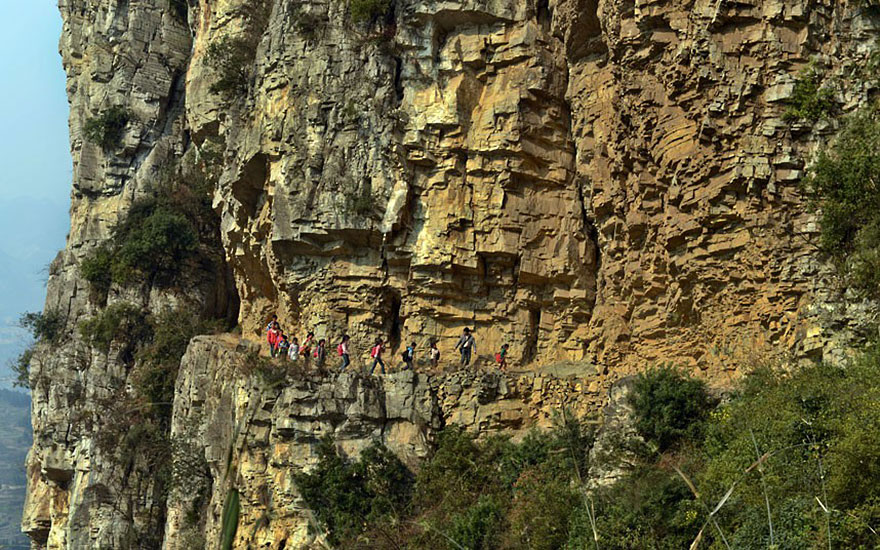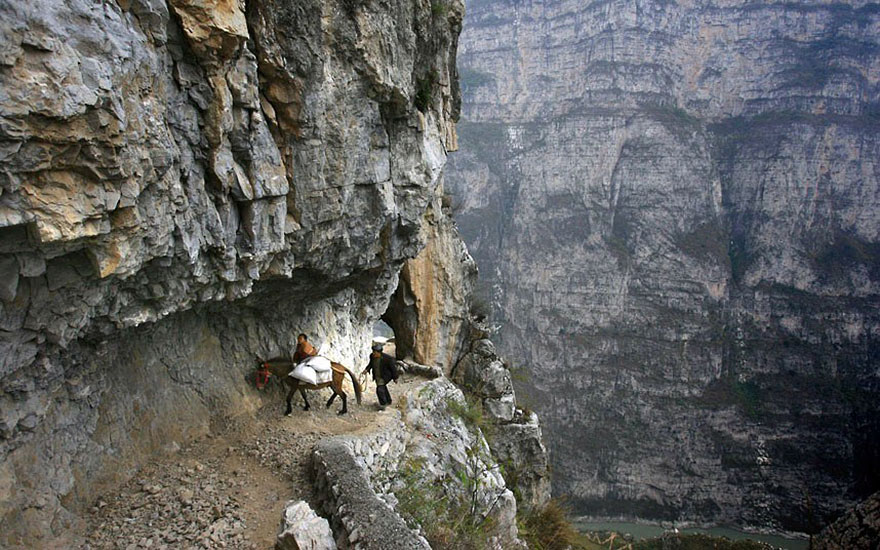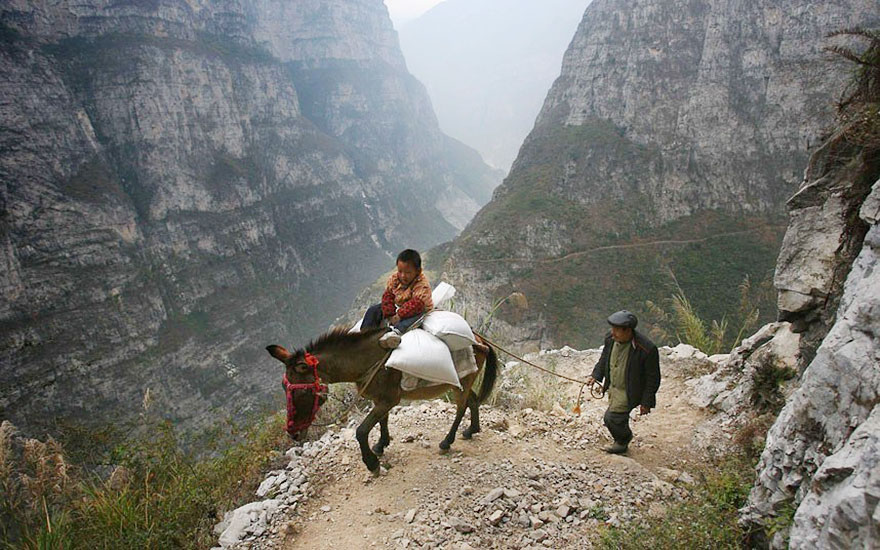 Climbing Unsecured Wooden Ladders In Zhang Jiawan Village, Southern China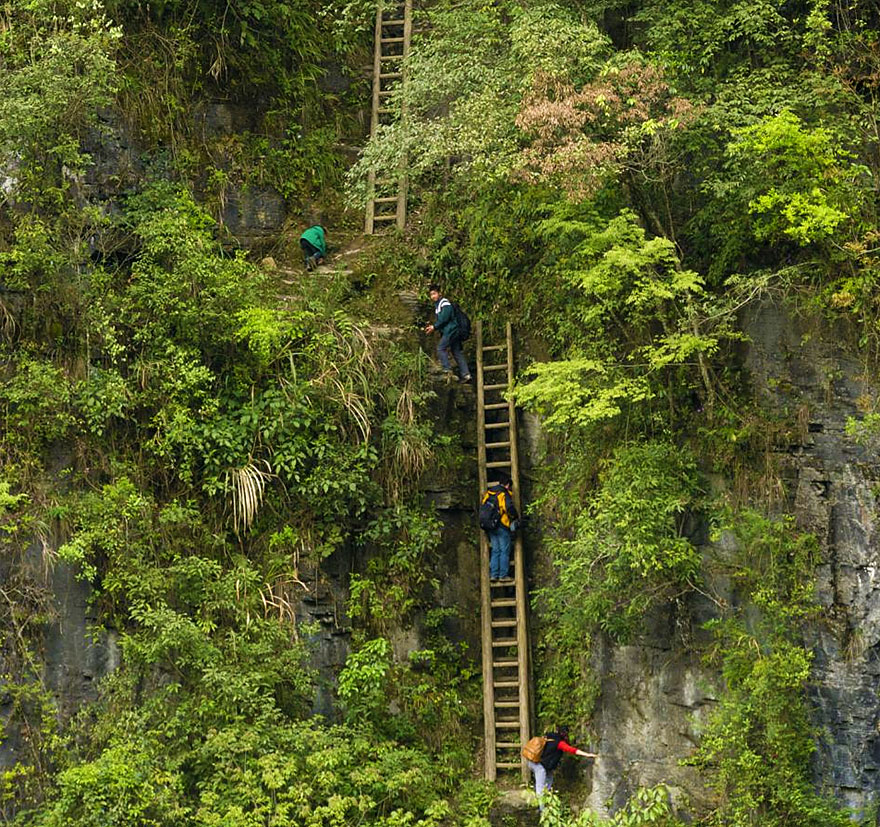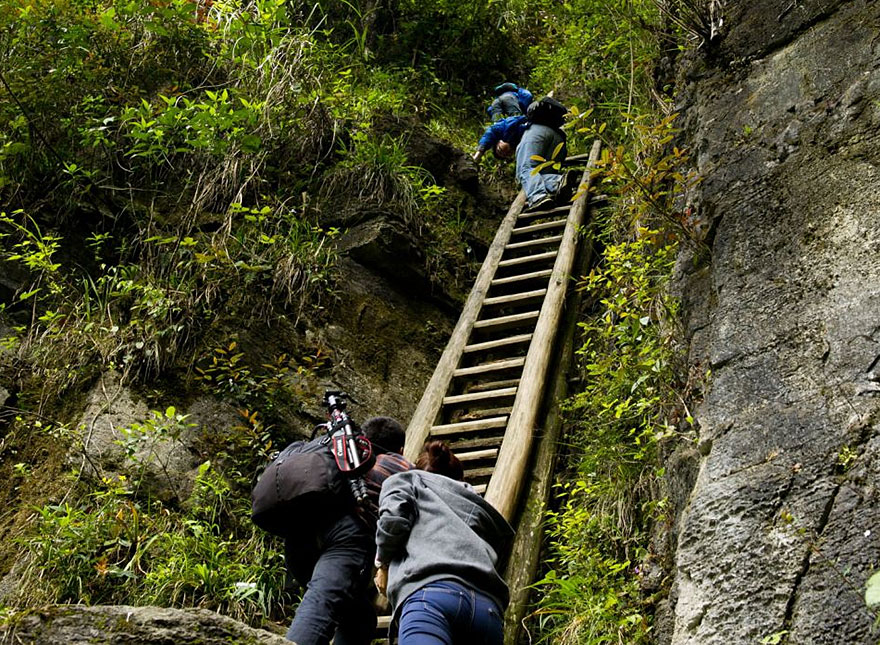 On The Way To A Boarding School, Through Ice And Frost In The Himalayas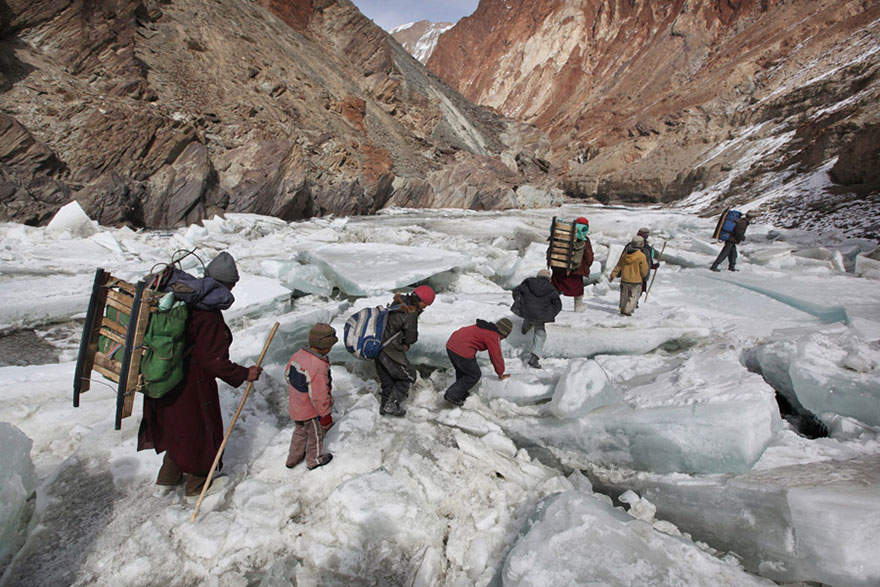 Pupils Crossing A Damaged Suspension Bridge In Lebak, Indonesia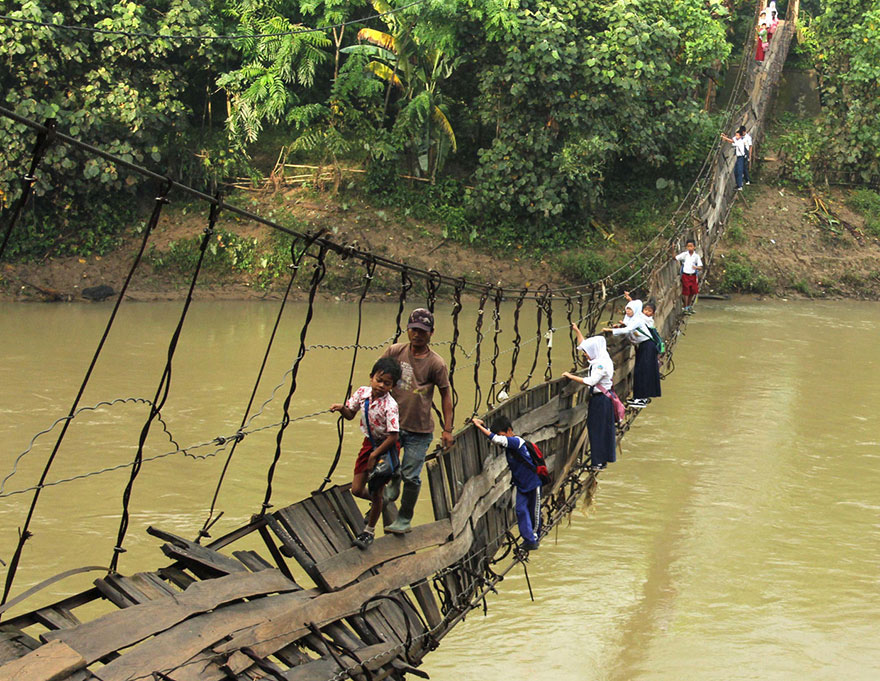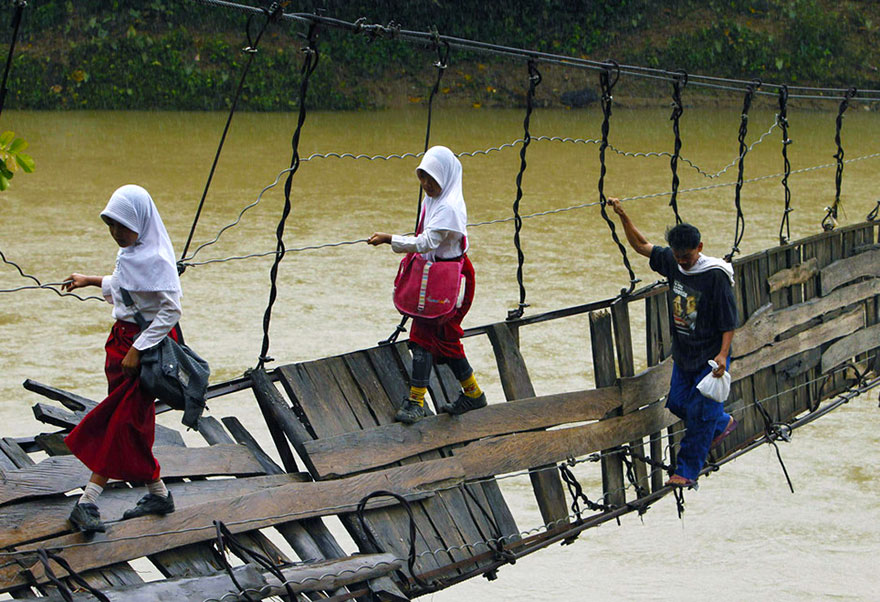 Indonesia's largest steel producer, PT Krakatau Steel, built a new bridge after hearing about this story, so that the children could cross the river safely.
Kids Flying 800m On A Steel Cable 400m Above The Rio Negro River, Colombia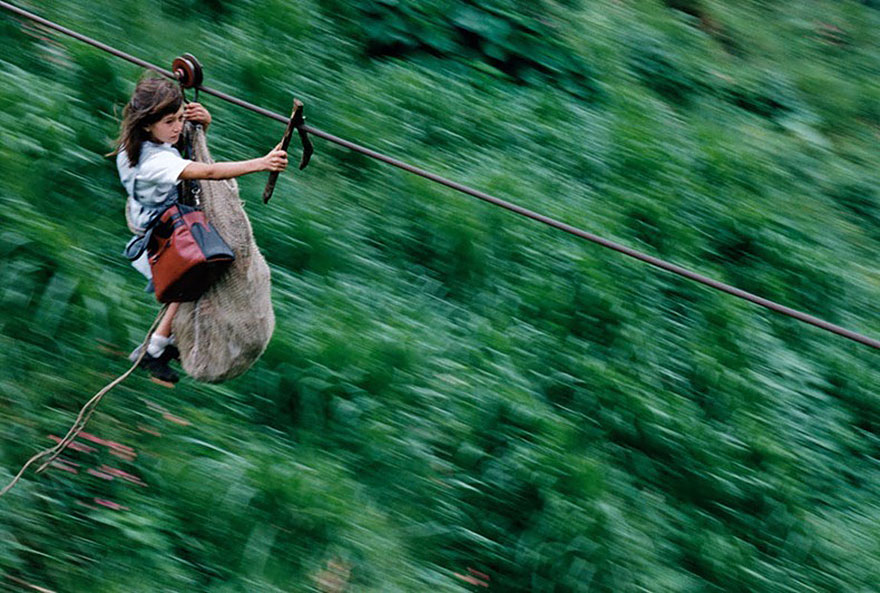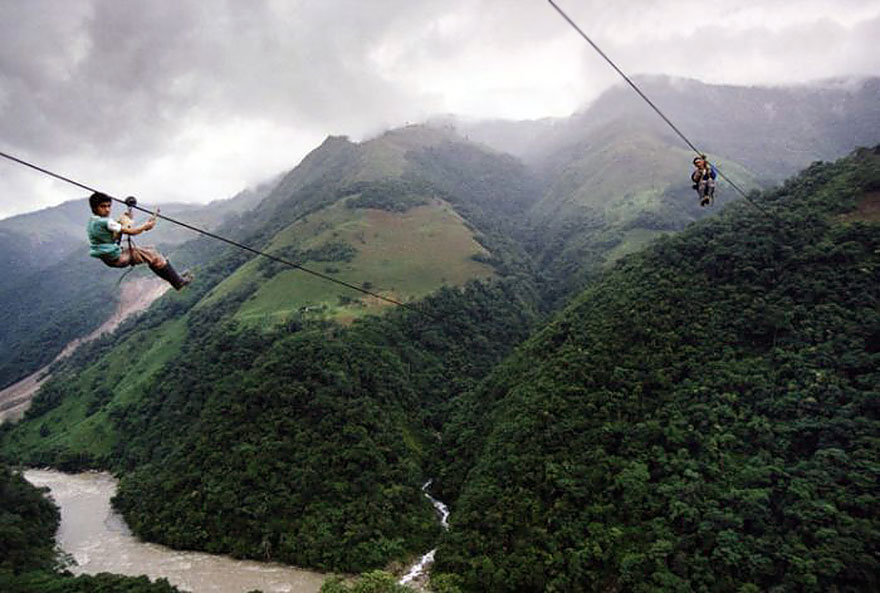 Pupils Canoeing To School, Riau, Indonesia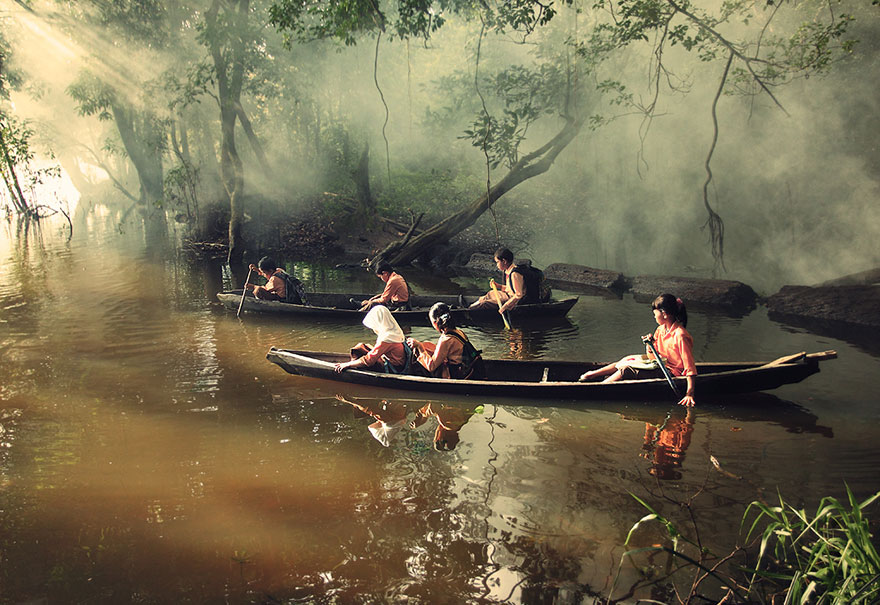 Kids Traveling Through The Forest Across A Tree Root Bridge, India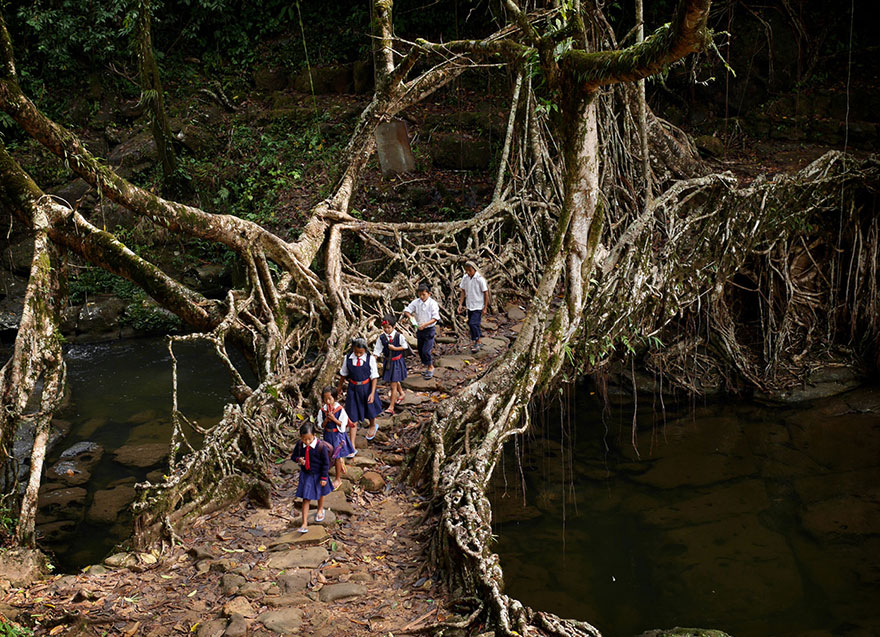 Riding a Tuktuk (Auto Rickshaw) To School In Beldanga, India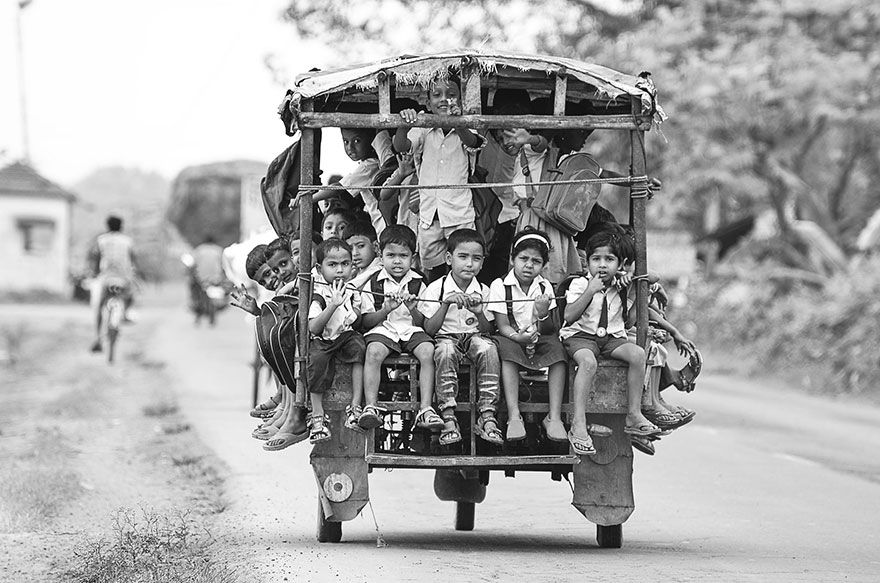 Crossing a Broken Bridge In The Snow To Get To School In Dujiangyan, Sichuan Province, China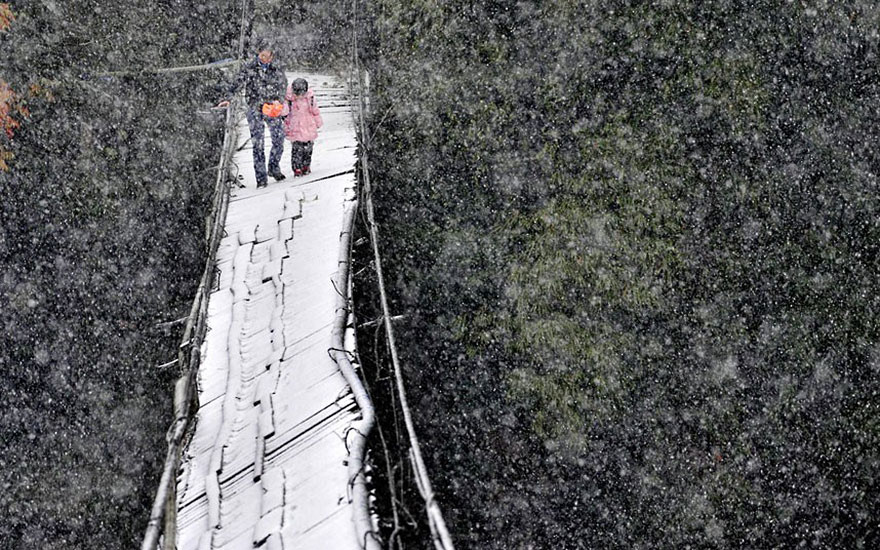 Children Traveling On The Roof Of A Wooden Boat In Pangururan, Indonesia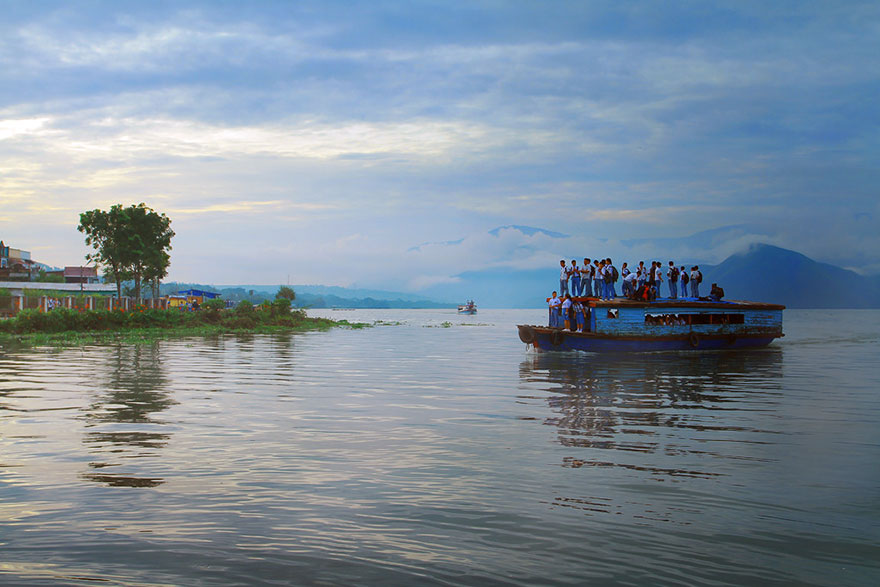 School Girls Walking Across A Plank On The Wall Of The 16th Century Galle Fort In Sri Lanka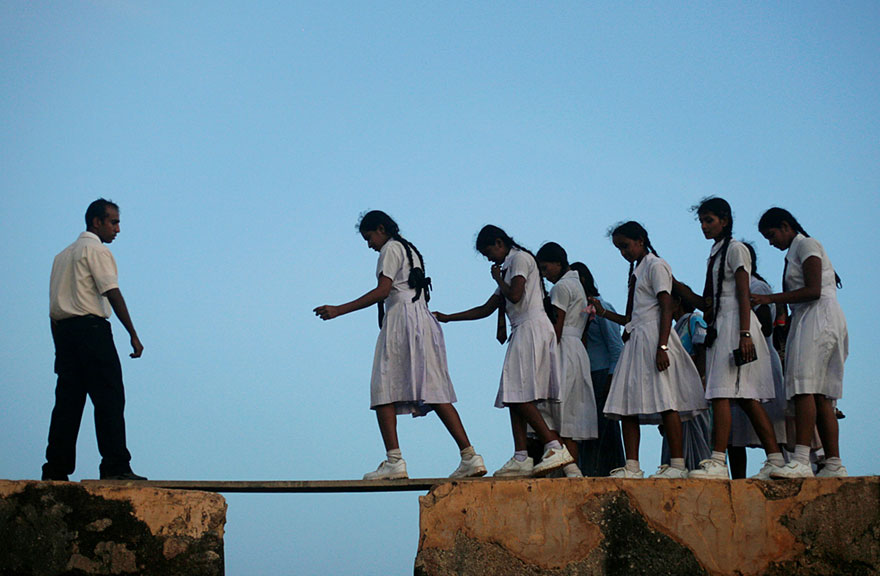 Pupils Traveling By Boat in Kerala, India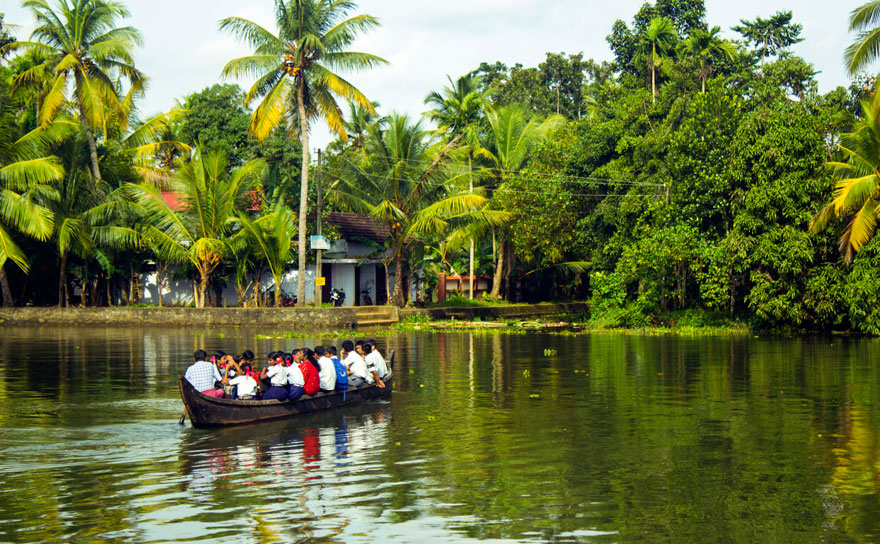 Schoolchildren Riding A Horse Cart Back From School In Delhi, India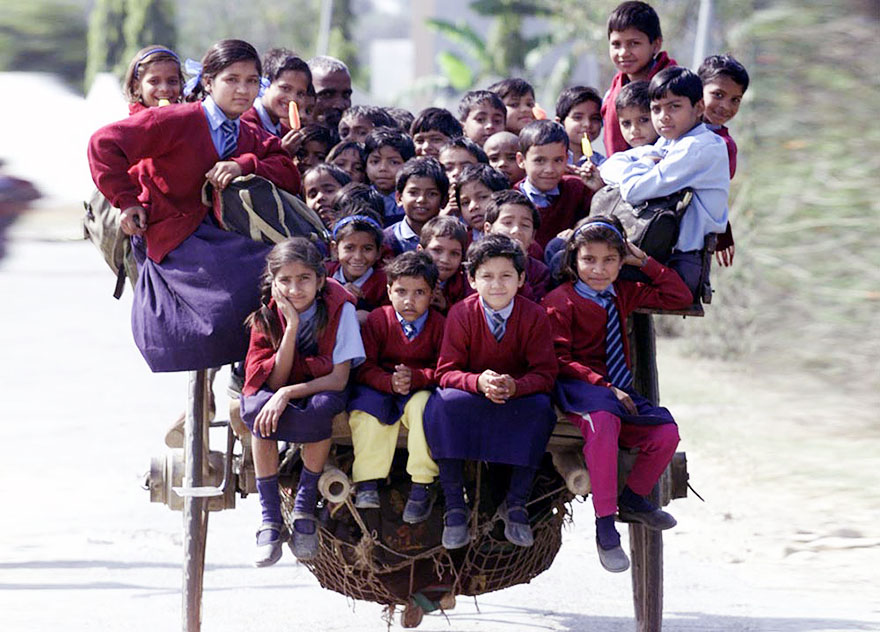 Students Crossing Ciherang River On A Makeshift Bamboo Raft, Cilangkap Village, Indonesia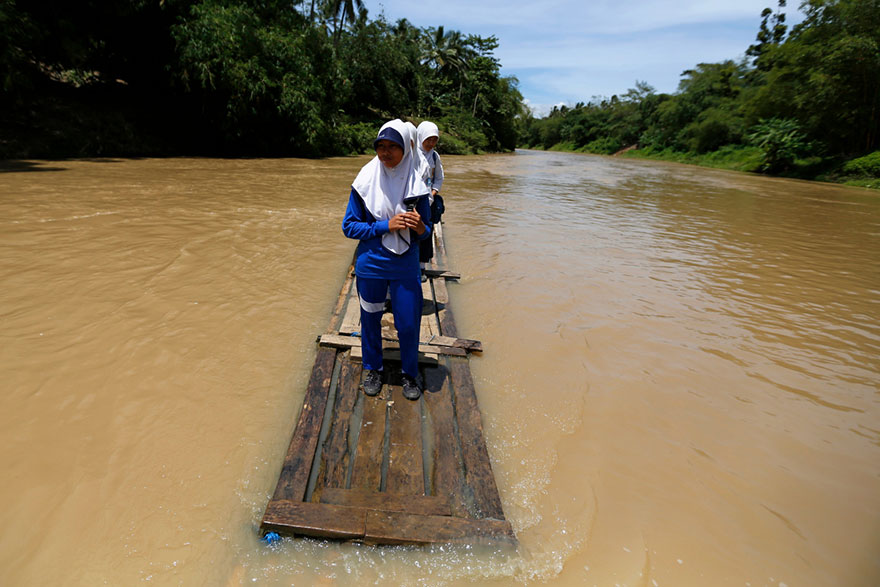 125-Mile Journey To A Boarding School Through The Mountains, Pili, China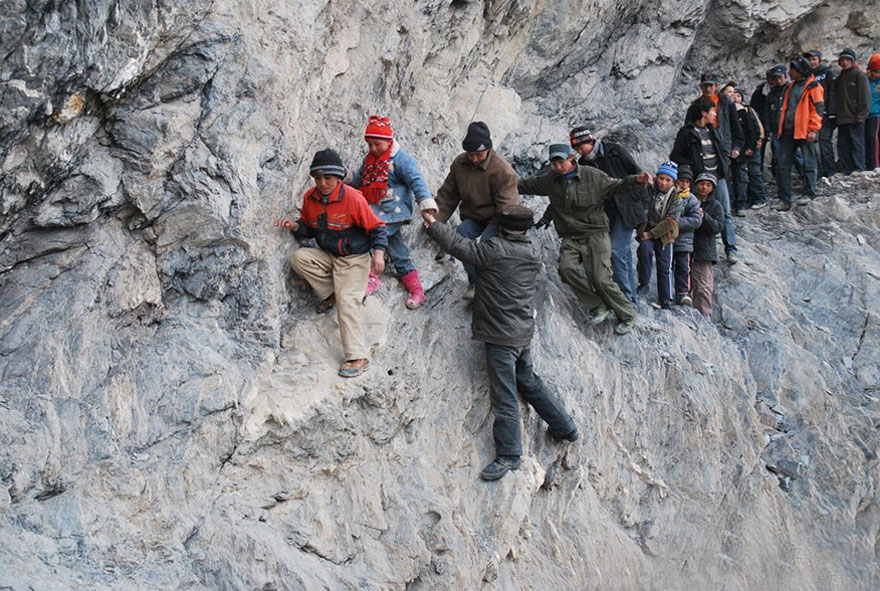 Pupils Walking On A Tightrope 30 Feet Above A River, Padang, Sumatra, Indonesia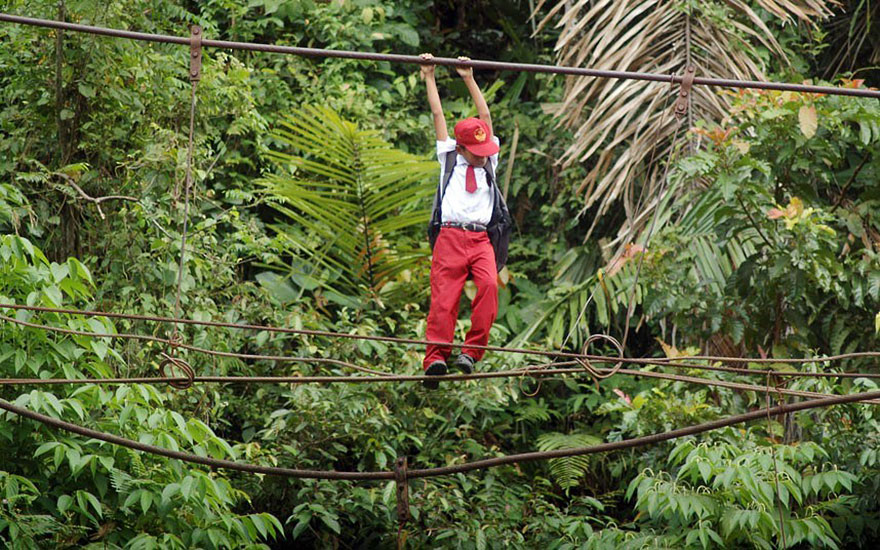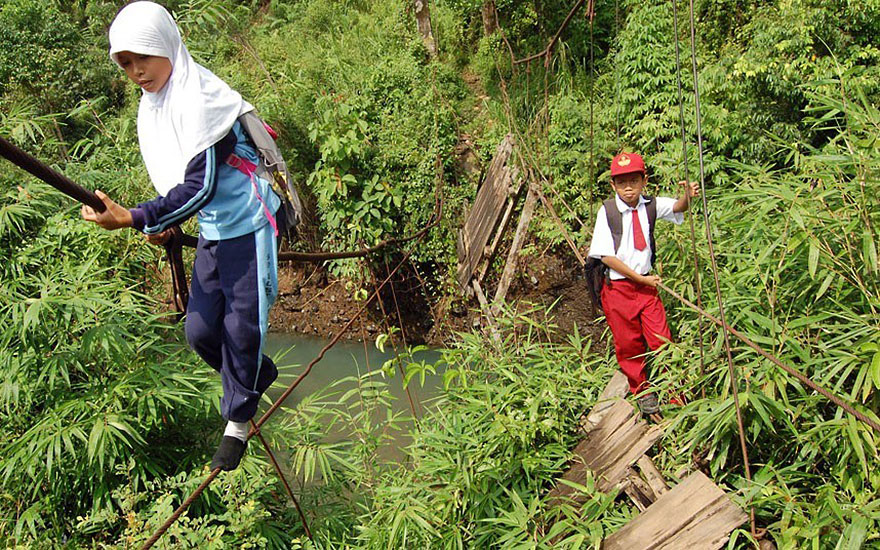 Elementary School Students Crossing A River On Inflated Tire Tubes, Rizal Province, Philippines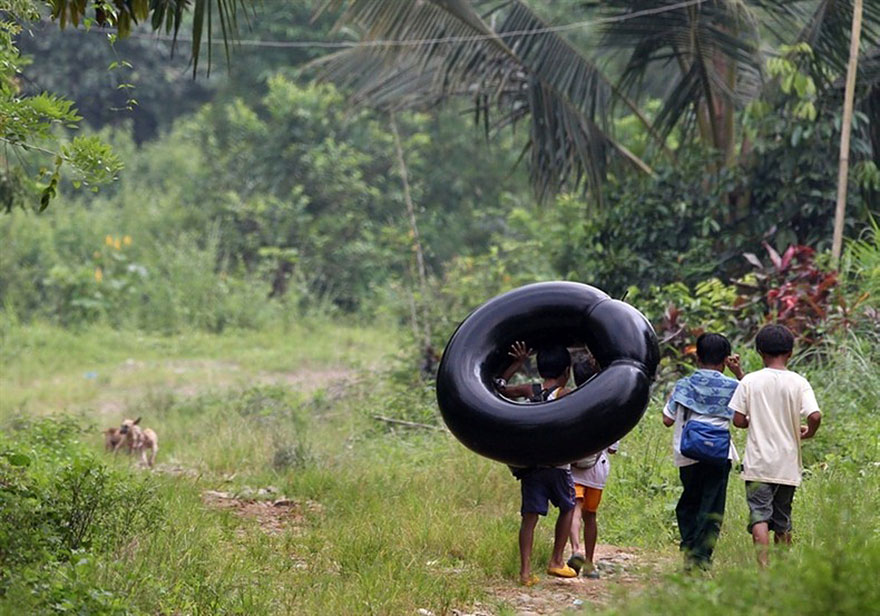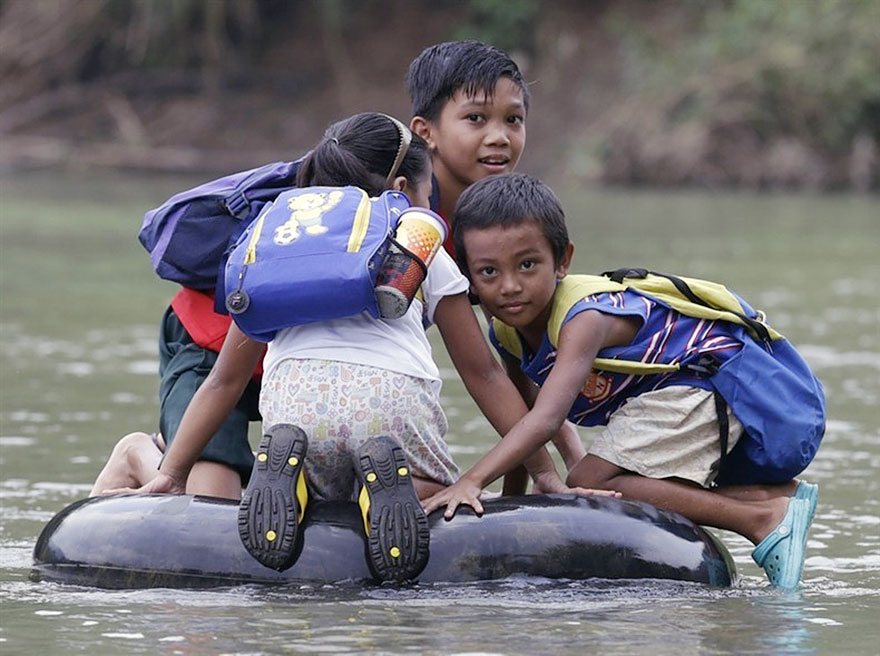 You May Also Like