1.) An American soldier holds a child after she was separated from her family during the Iraq War in 2003.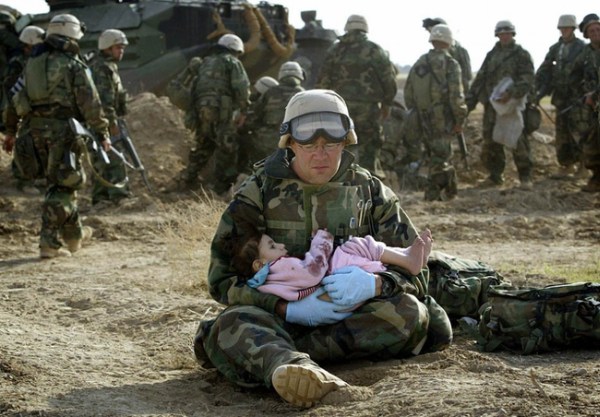 2.) A Russian police office carries a baby that was rescued from a school occupied by militants in the town of Beslan in 2004.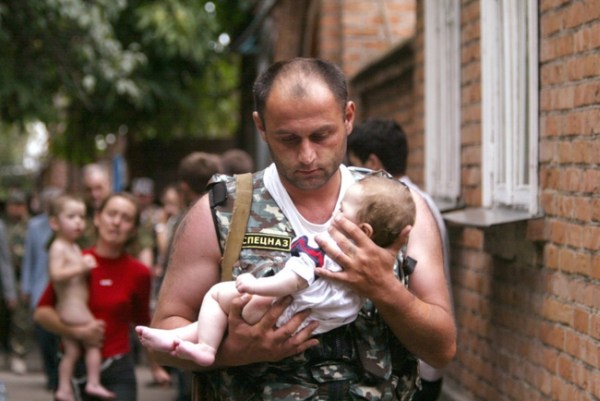 3.) A medic bandages a child's foot while his brother watches.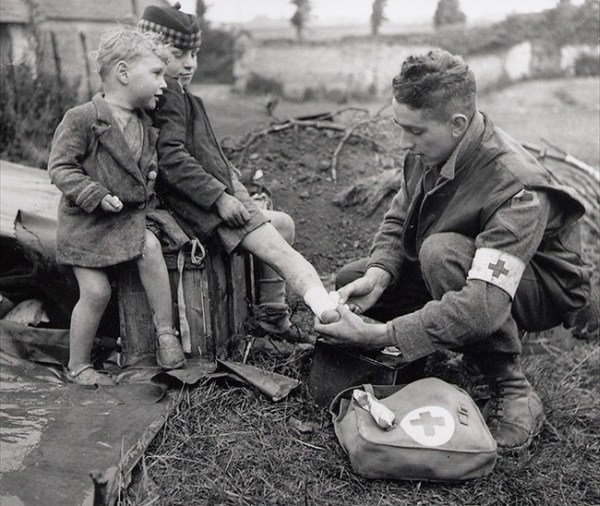 4.) Protestors in Oakland, California, help a woman in a wheelchair get away from teargas.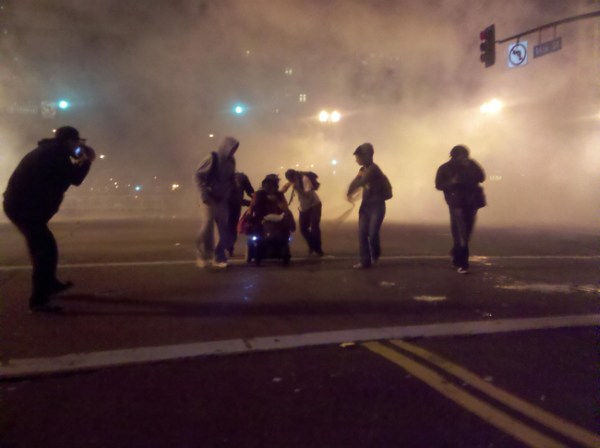 5.) Black doctors treating an injured KKK member.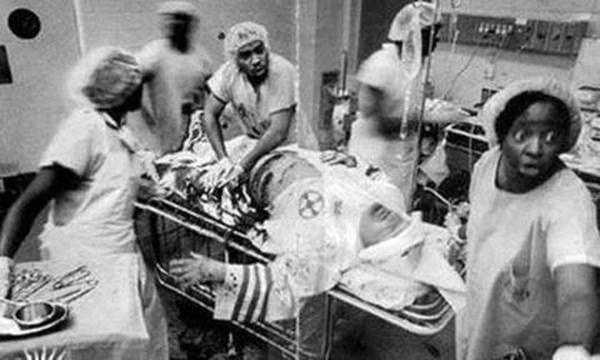 6.) During the 1992 riots in Los Angles, a young child poses with National Guard troops.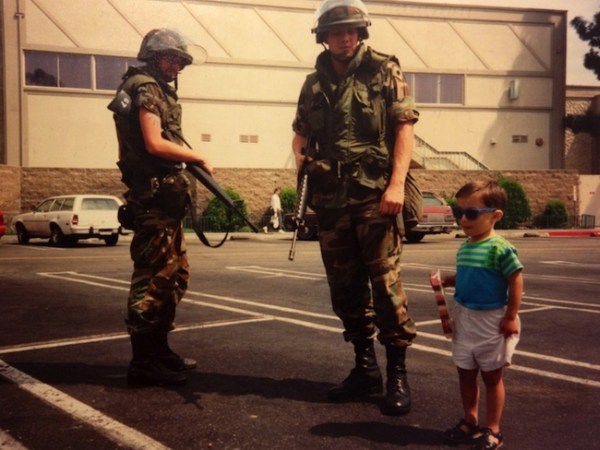 7.) Residents get together to clean up after the London riots in 2011.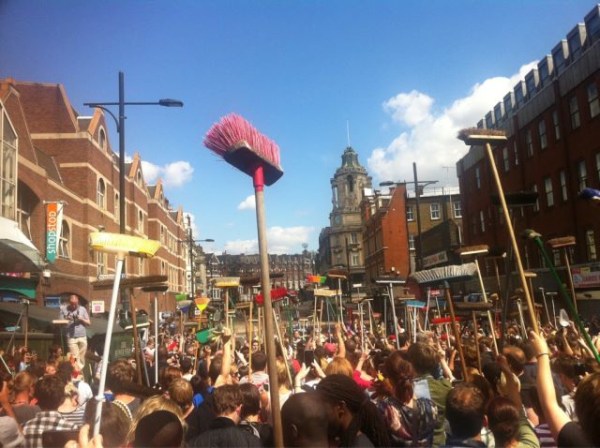 8.) Protestors offer tea to riot police in London in 2011.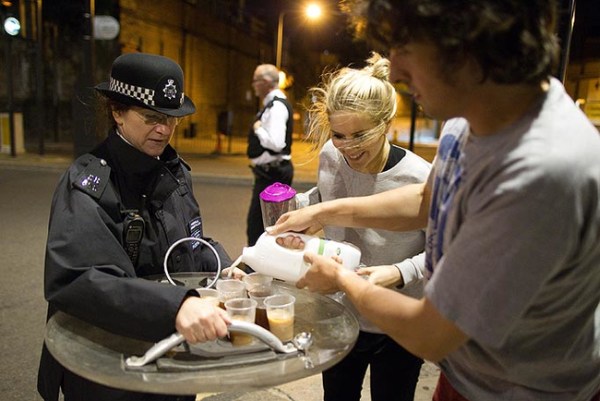 9.) Brazilian protestors bring an officer a cake for his birthday.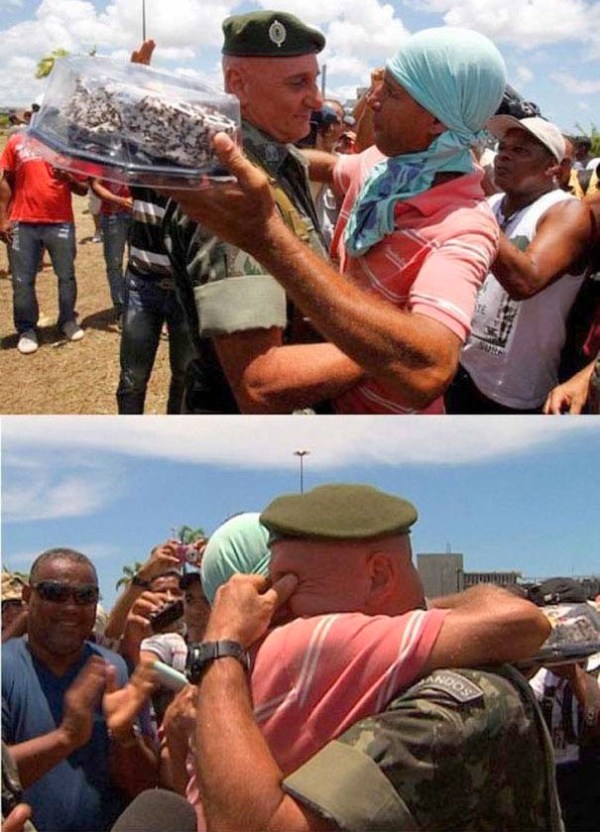 10.) A priest acts as a human shield between protestor and police during protests in Ukraine in 2013.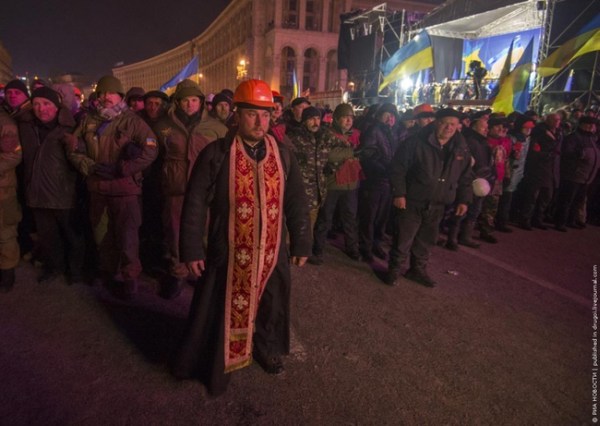 11.) A student protestor in Bogotá, Colombia tries to kiss a riot police officer.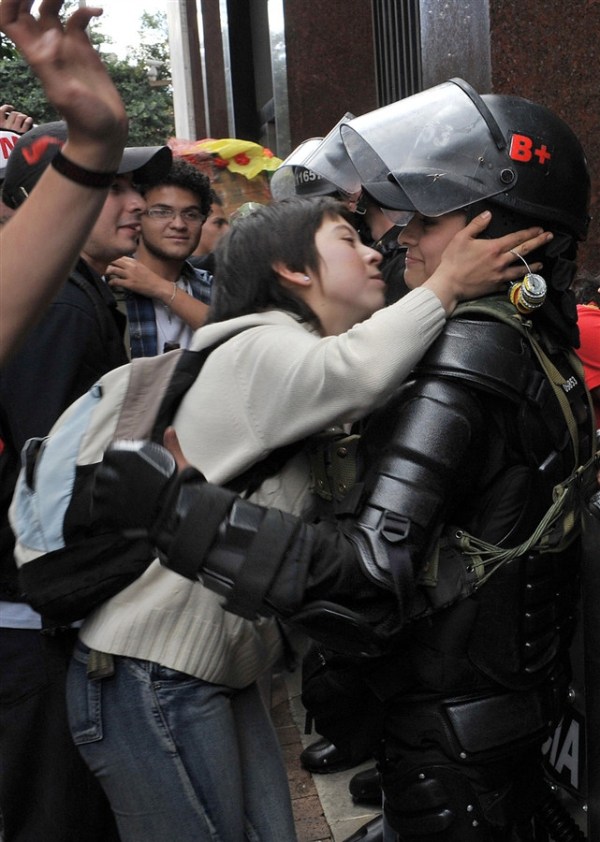 12.) American soldiers push a car carrying two severely wounded German soldiers, 1945.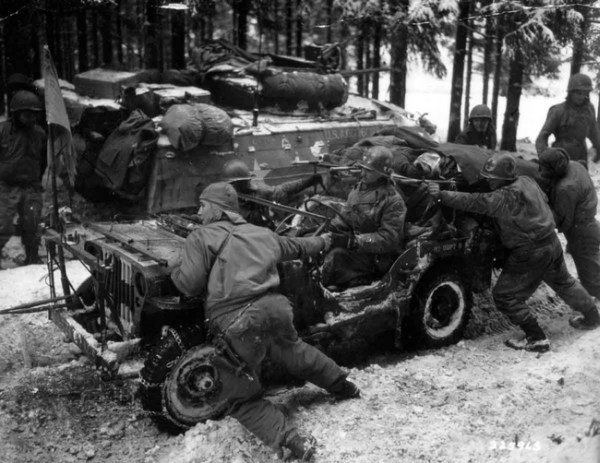 13.) A man plays the piano for riot police in Kiev, Ukraine in 2013.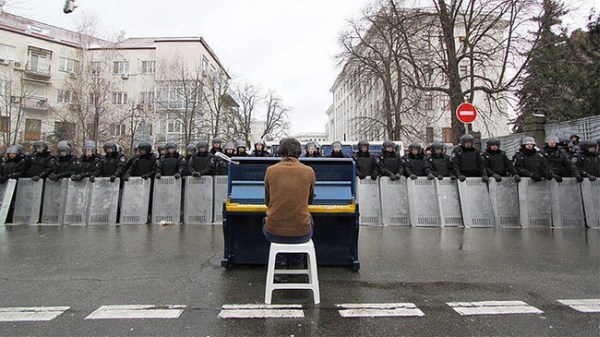 14.) A wounded protestor is protected by a woman from a military bulldozer in Egypt in 2013.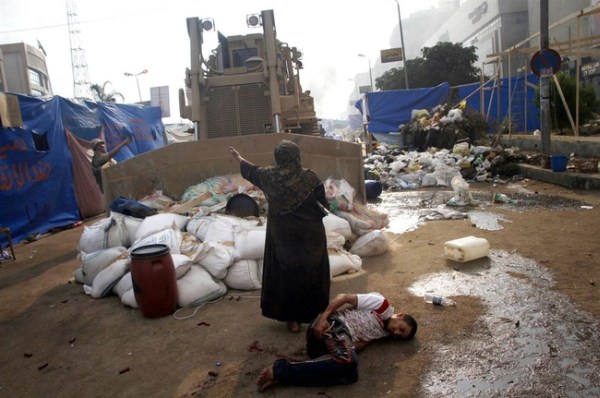 15.) Civilians protect an Iranian police officer after he is beaten by rioters.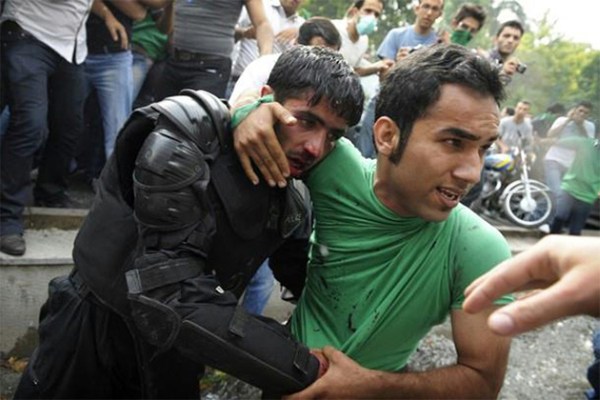 Cryptome
16.) An East German soldier helps a little boy escape to his family in the west.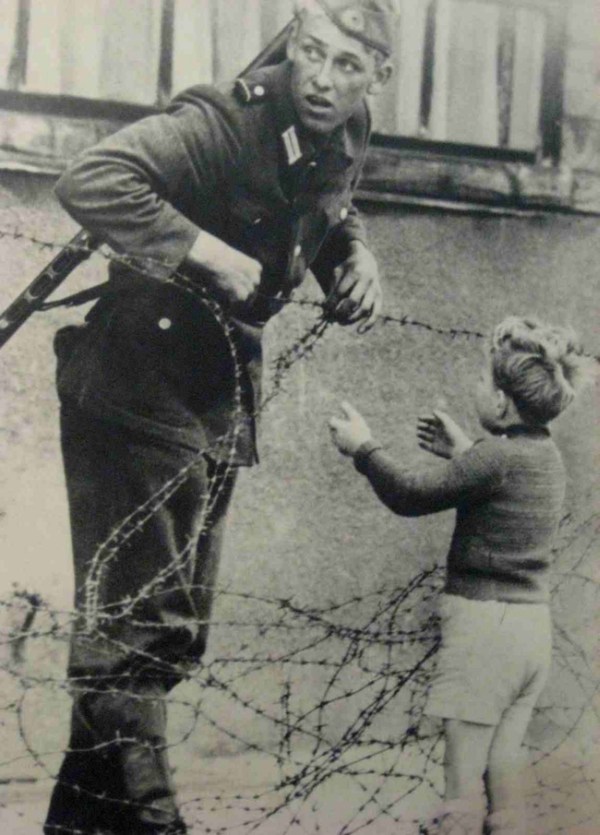 17.) A journalist saves a child during the Spanish Civil War in 1936.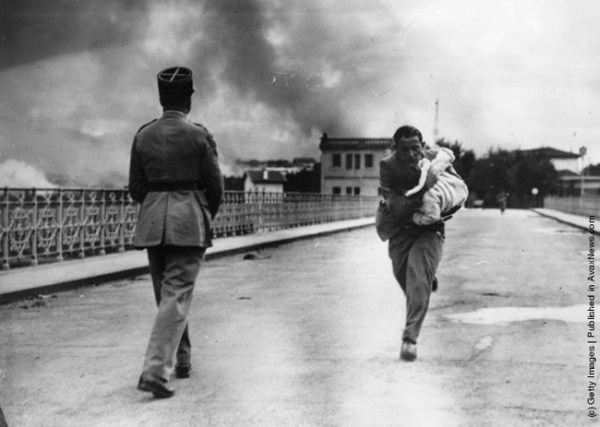 18.) Protestors carry an injured police officer to safety during protests in Turkey.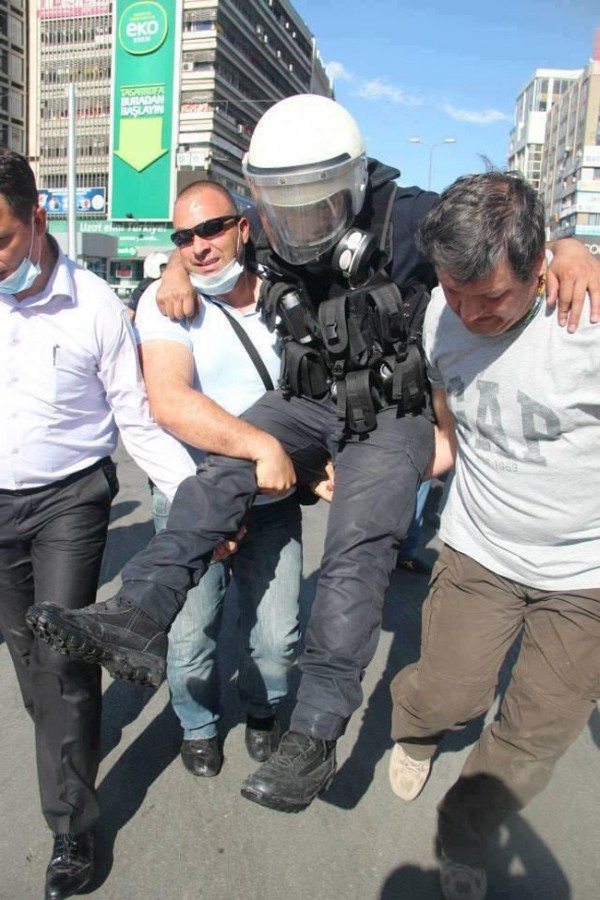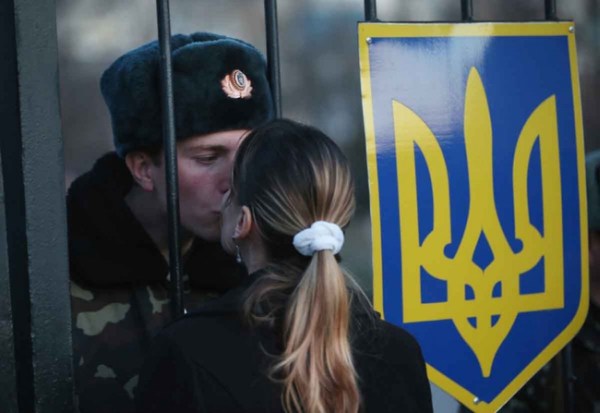 20.) A French soldier helps a family flee danger during the Spanish Civil War in 1938.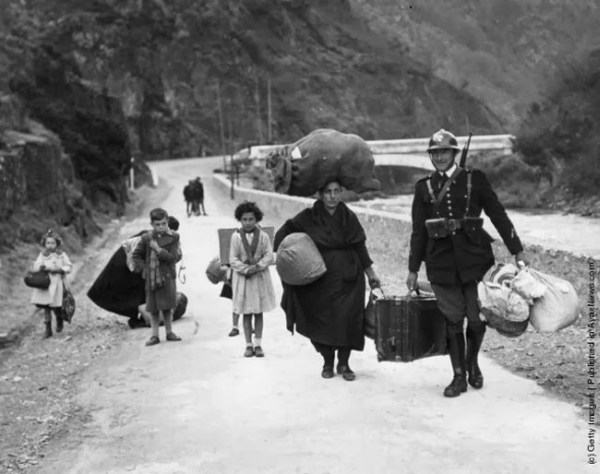 21.) American soldiers treat an injured dog during WWII, 1944.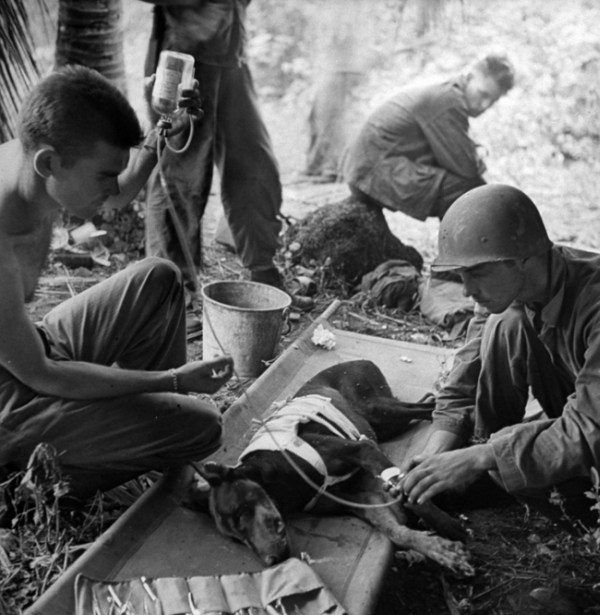 22.) Protestors in Turkey help a dog affected by tear gas.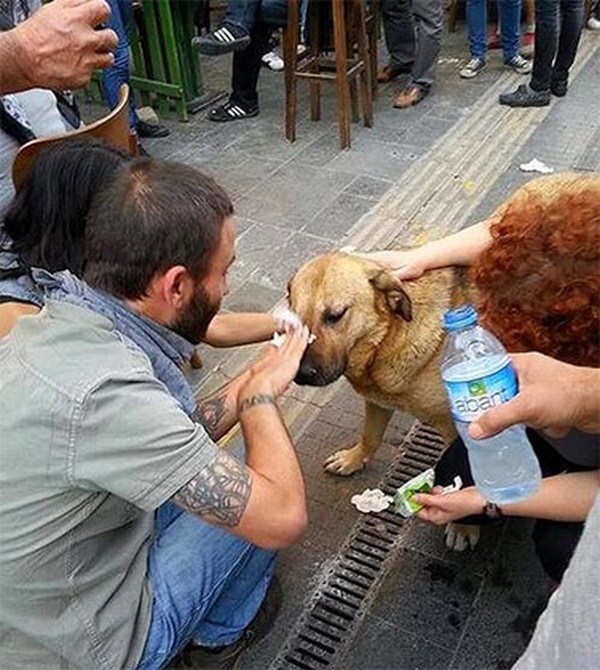 23.) An American soldier feeds a kitten after its mother was killed during the Korean War in 1953.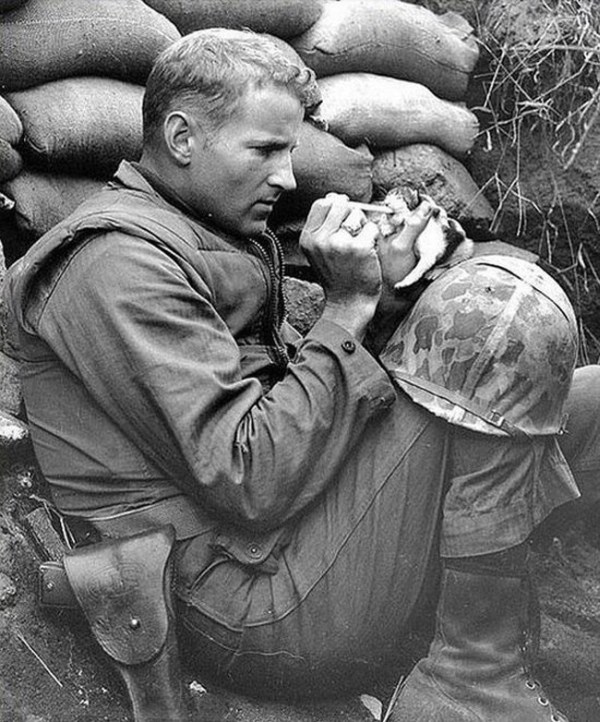 24.) A Jordanian soldier keeps a Syrian baby warm after she was evacuated because of the civil war there.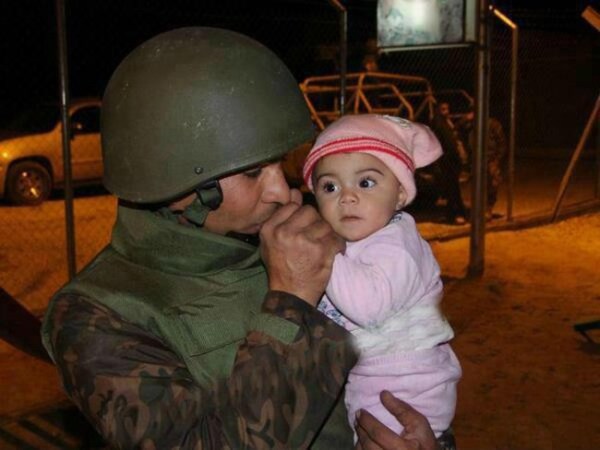 25.) During protests in Romania in 2012, a young boy gives riot police a heart shaped balloon.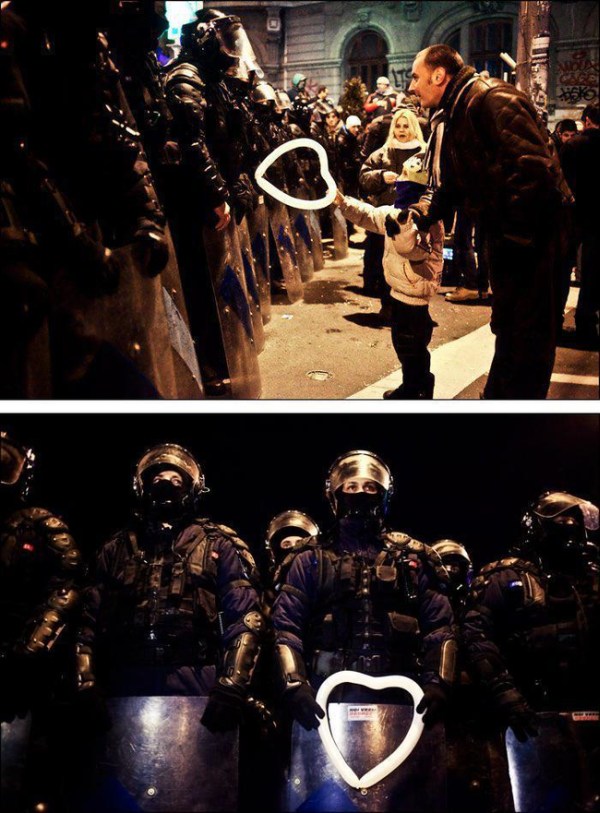 If you found this inspirational, share it with your friends on Facebook using the button below.
You May Also Like