1. Mustangs By Robert Glen, Las Colinas, Texas, USA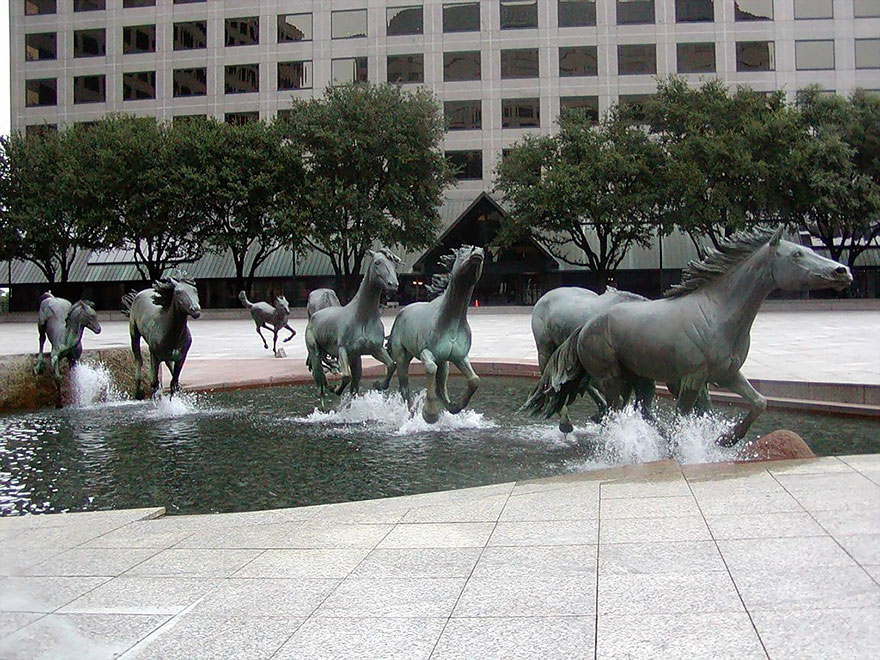 Source: mustangsoflascolinas.com
2. Expansion by Paige Bradley, New York, USA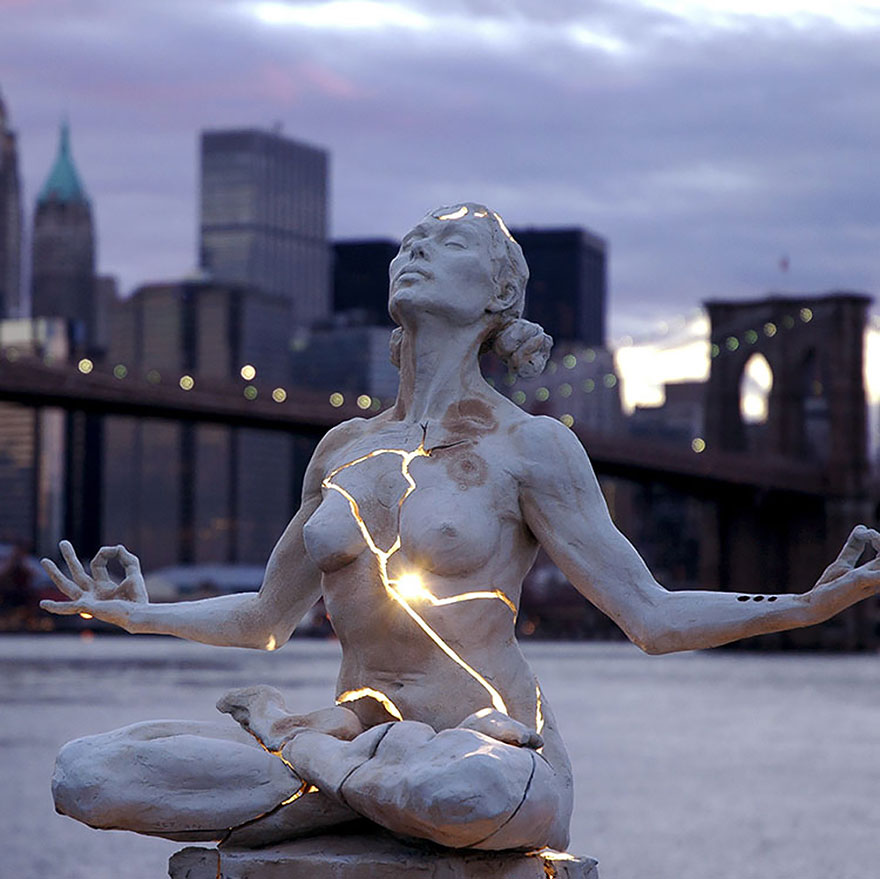 Source: Anastasia Tank
3. Passersby, Wroclaw, Poland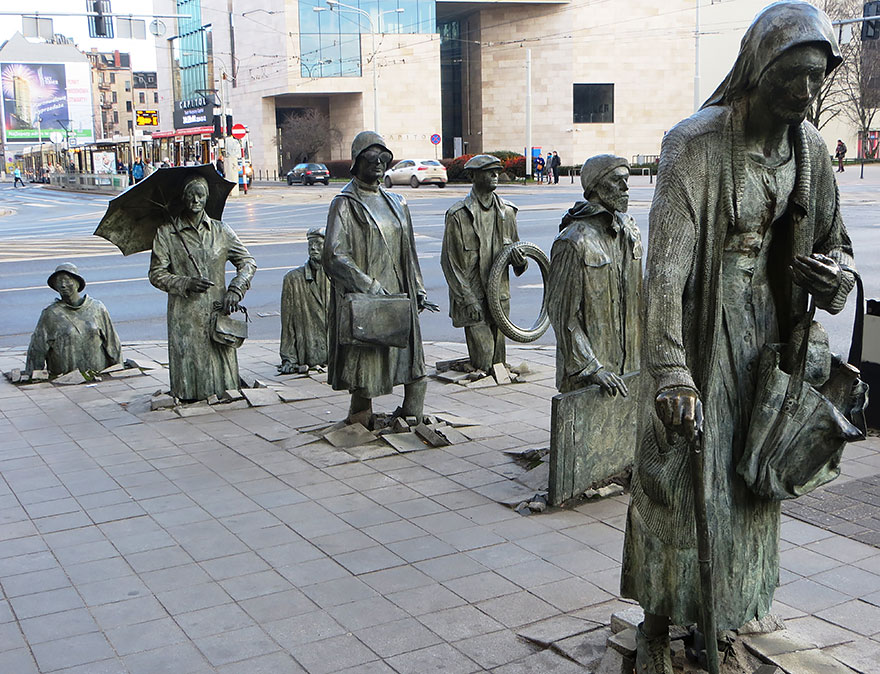 Source: Anonymous Panda
4. Salmon Sculpture, Portland, Oregon, USA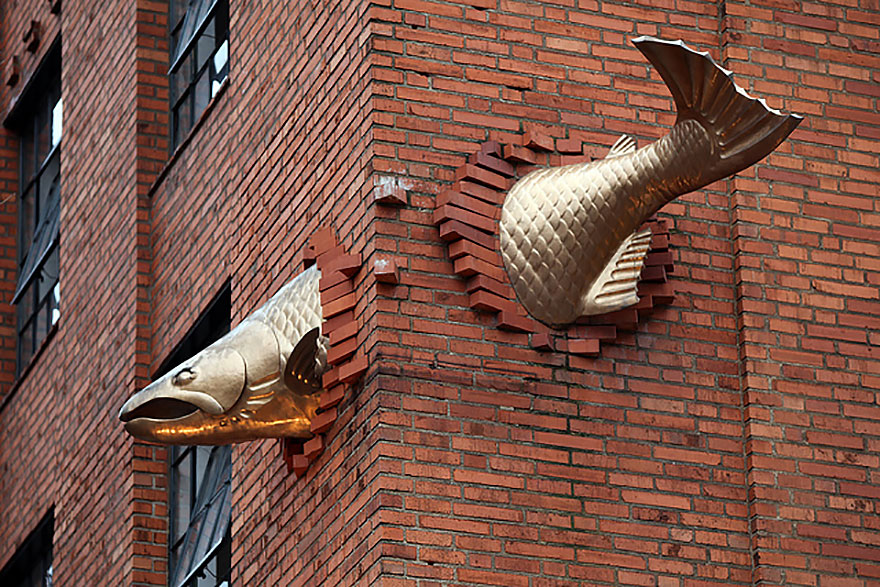 Source: Ava Hirschsohn
5. People Of The River By Chong Fah Cheong, Singapore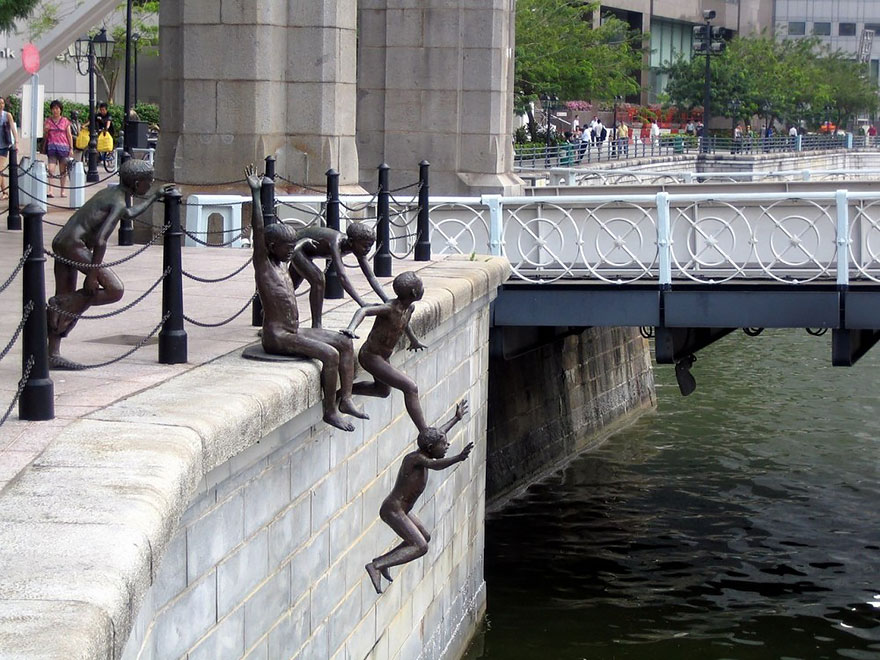 Source: gaartu.livejournal.com
6. The Shoes On The Danube Bank, Budapest, Hungary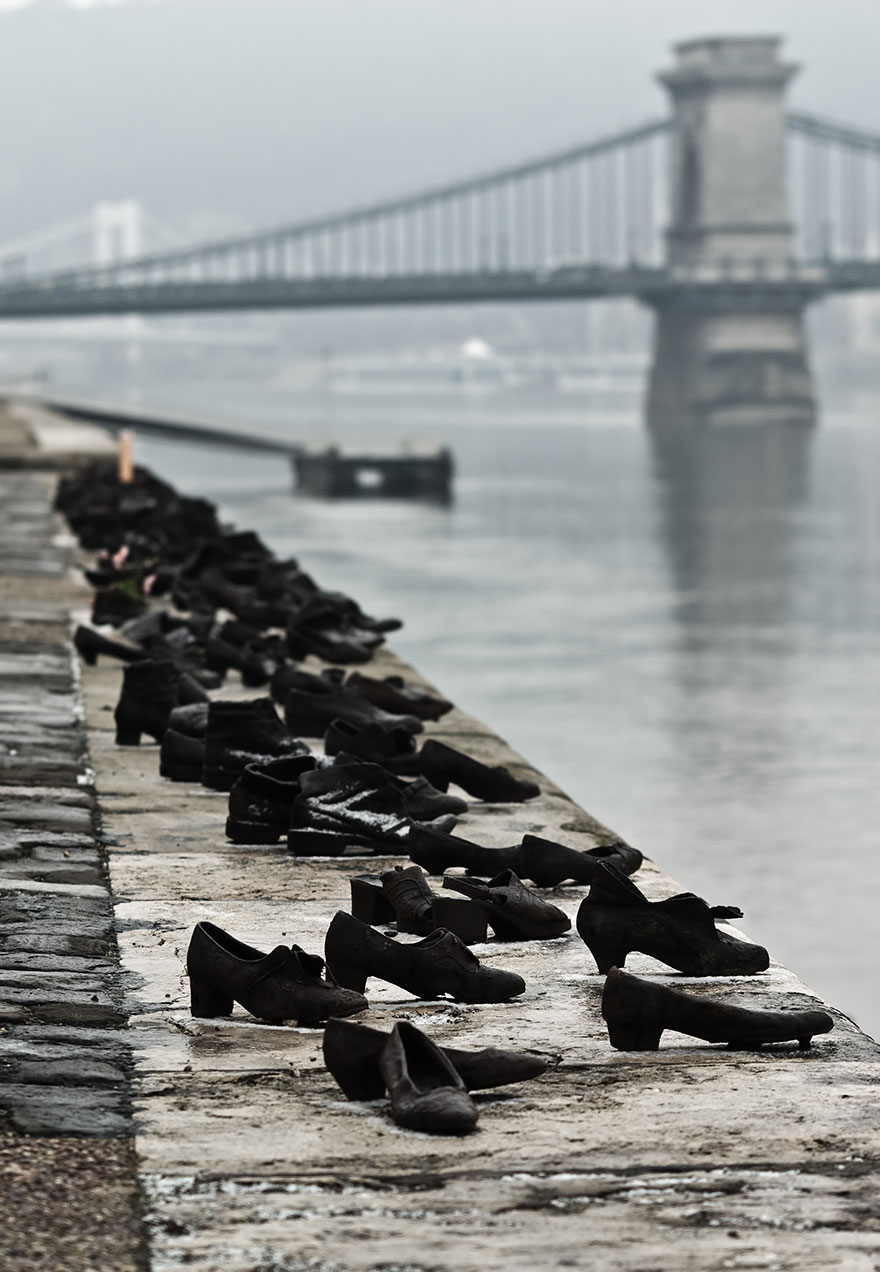 Source: Nikodem Nijaki
7. The Knotted Gun, Turtle Bay, New York, USA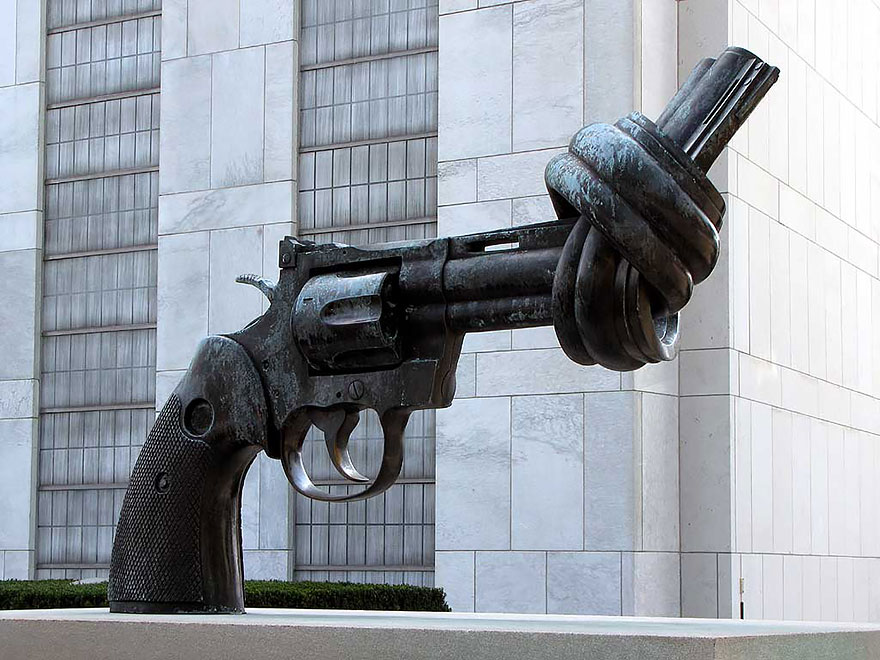 Source: dailyphotostream.blogspot.com
8. Break Through From Your Mold By Zenos Frudakis, Philadelphia, Pennsylvania, USA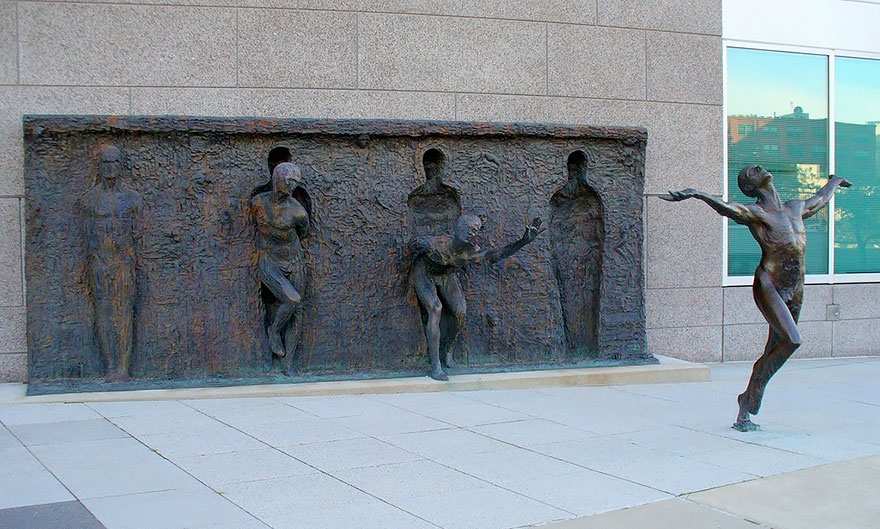 Source: Julija K.
9. Black Ghost, Klaipeda, Lithuania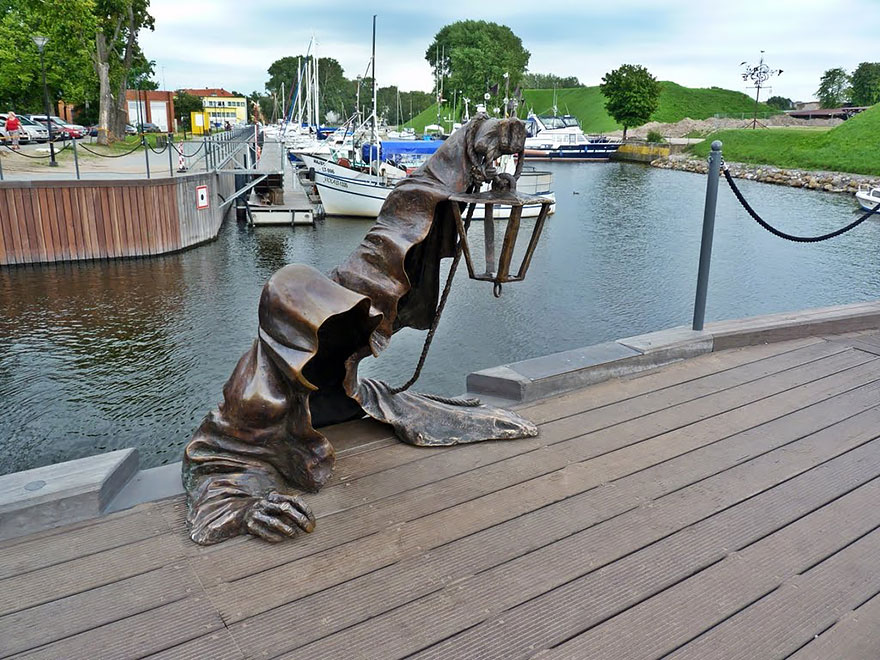 Source: panoramio.com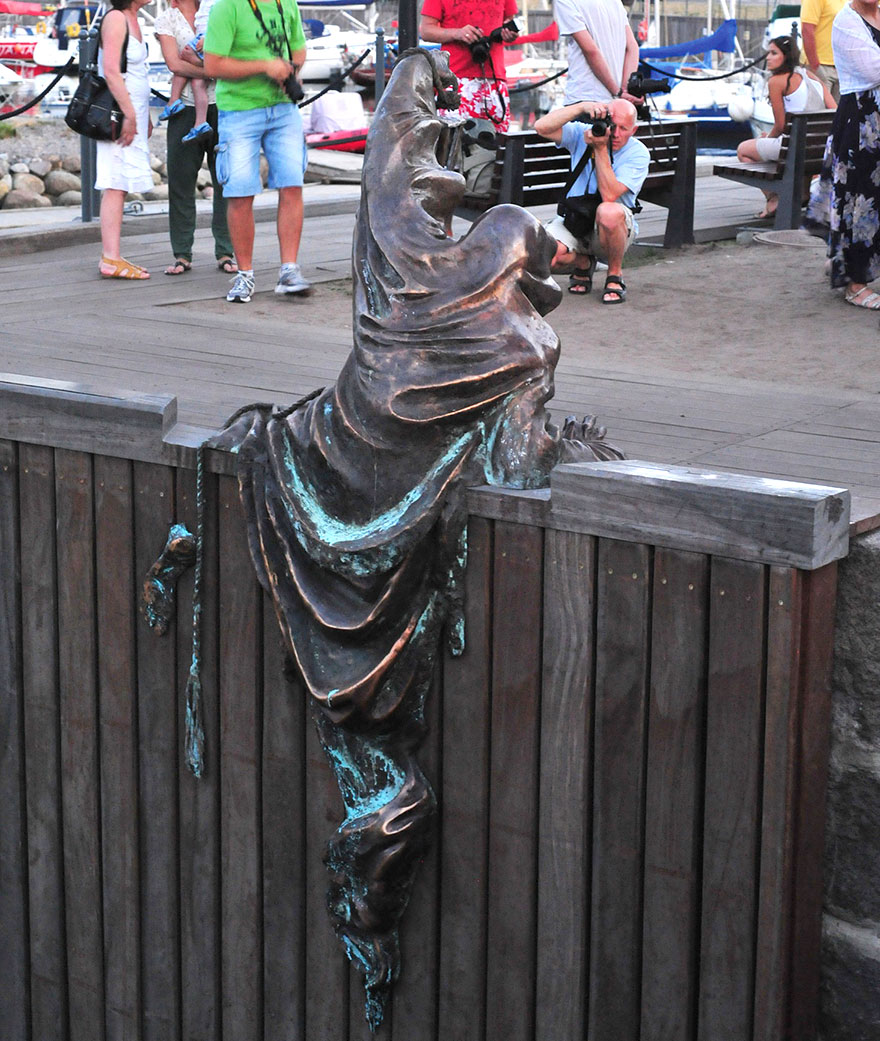 Source: iq.lt
10. Les Voyageurs, Marseilles, France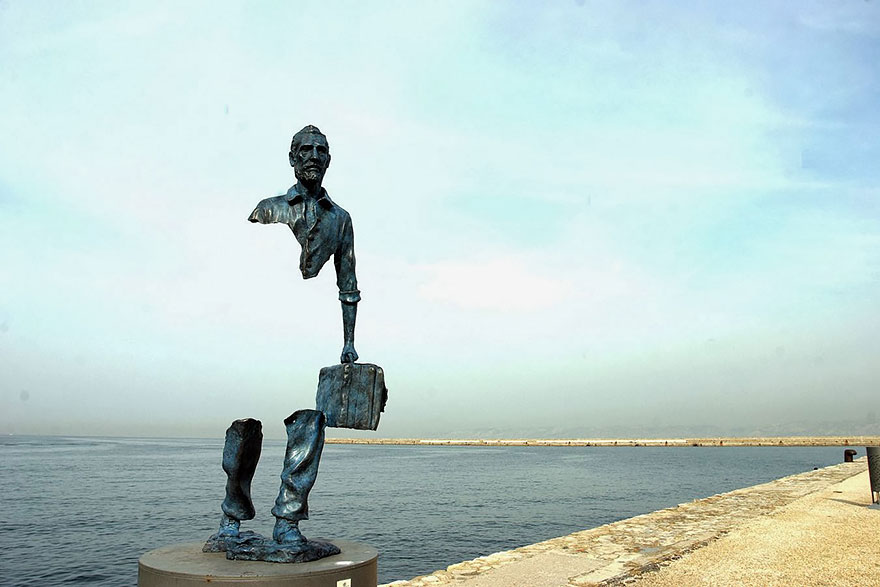 Source: Bruno Catalano
11. Nelson Mandela, South Africa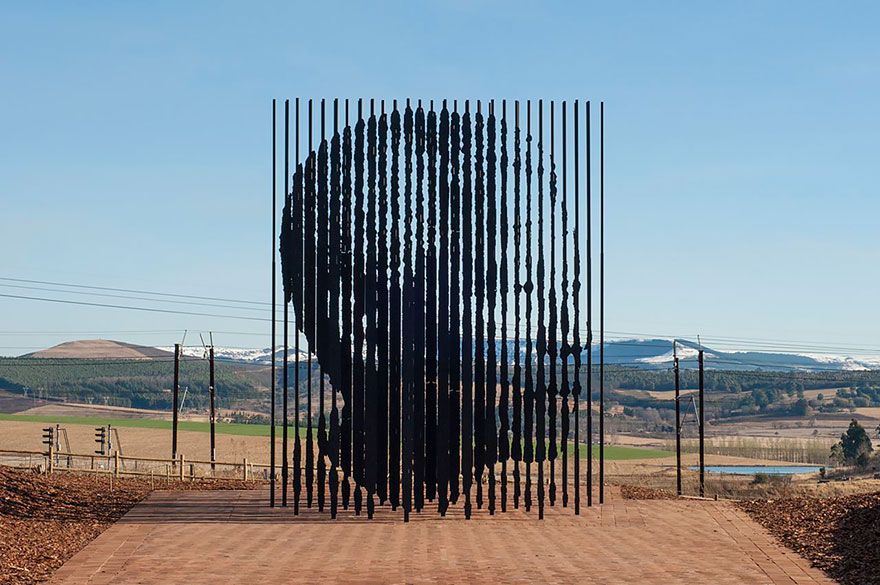 Source: marcocianfanelli.com
12. De Vaartkapoen, Brussels, Belgium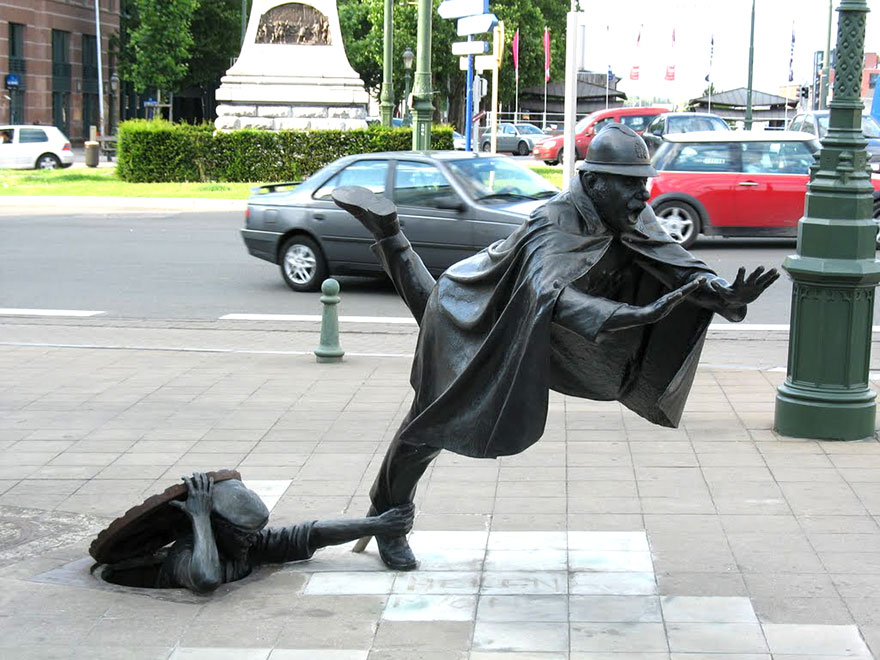 Source: panoramio.com
13. Cattle Drive, Dallas, Texas, USA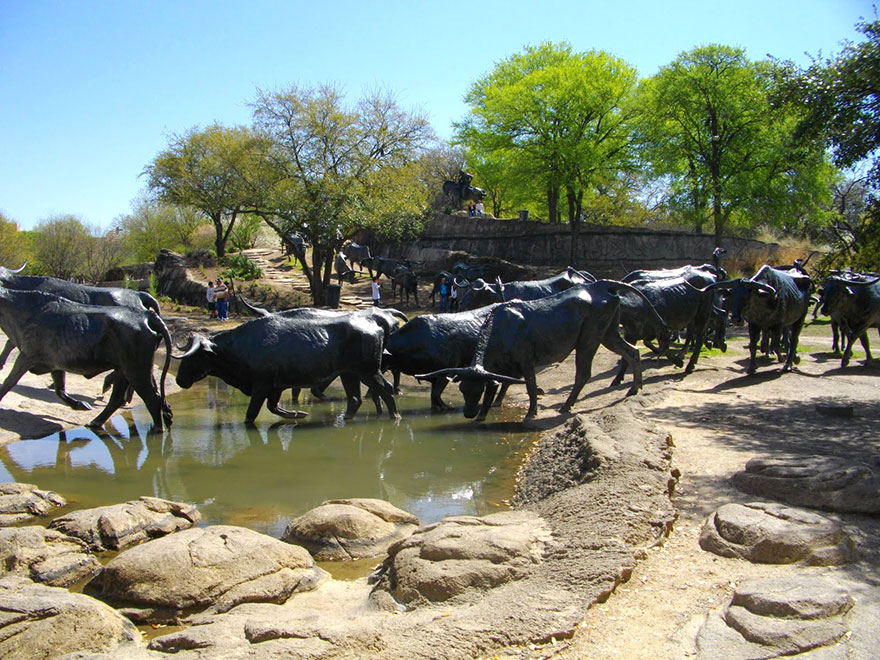 Source: theworldofgord.com
14. Spider, Tate Modern, London, UK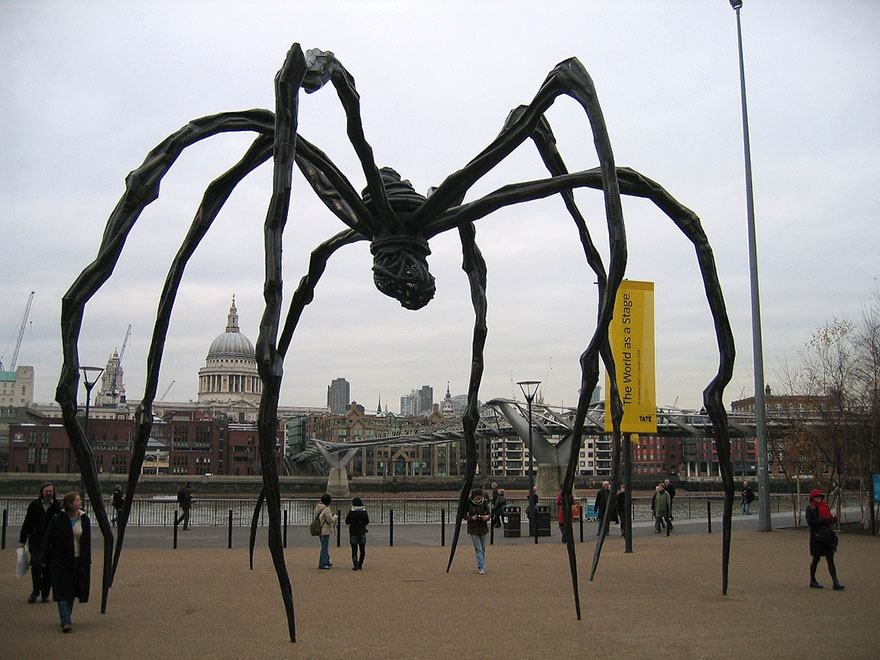 Source: Alf Gillman
15. Hippo Sculptures, Taipei, Taiwan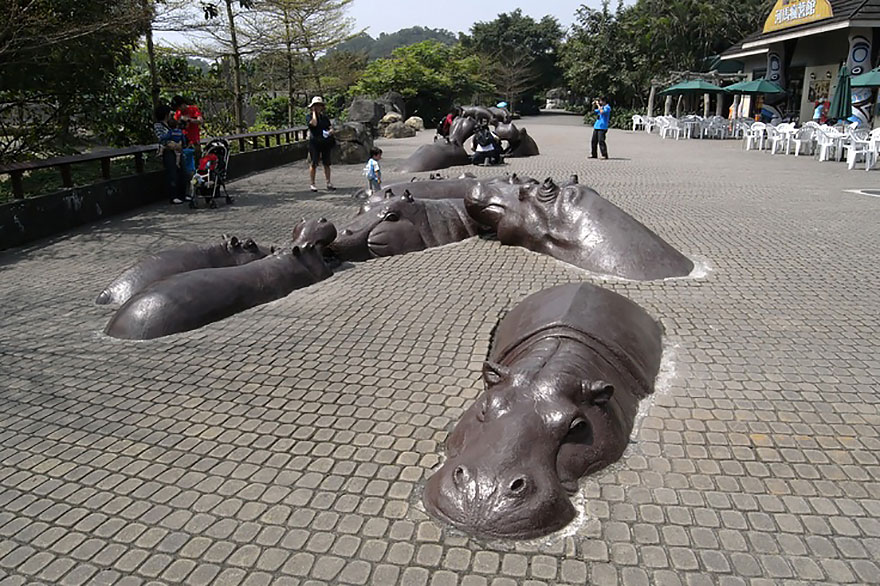 Source: Patche99z
16. Sinking Building Outside State Library, Melbourne, Australia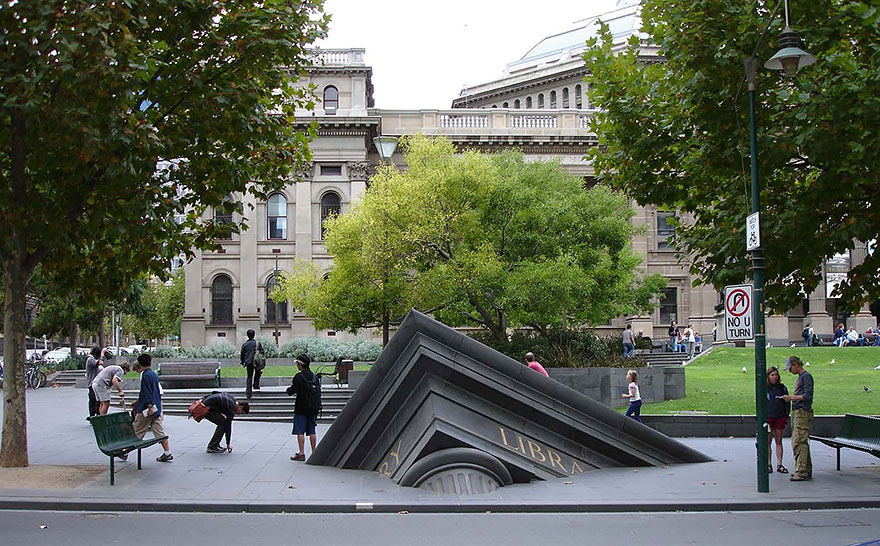 Source: Anonymous Panda
17. Iguana Park, Amsterdam, The Netherlands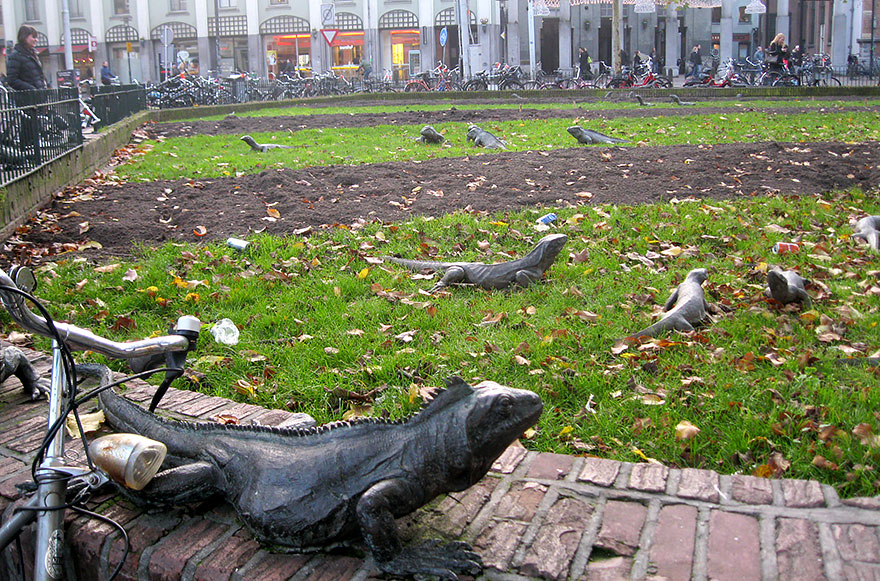 Source: Sanchez Herrero
18. Man At Work, Bratislava, Slovakia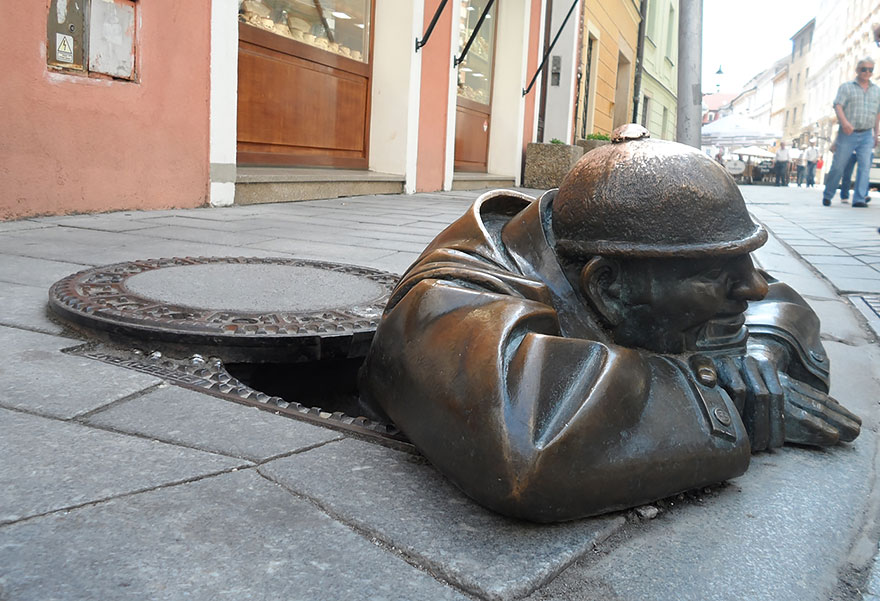 Source: Lukas Jaborka
19. Mihai Eminescu, Onesti, Romania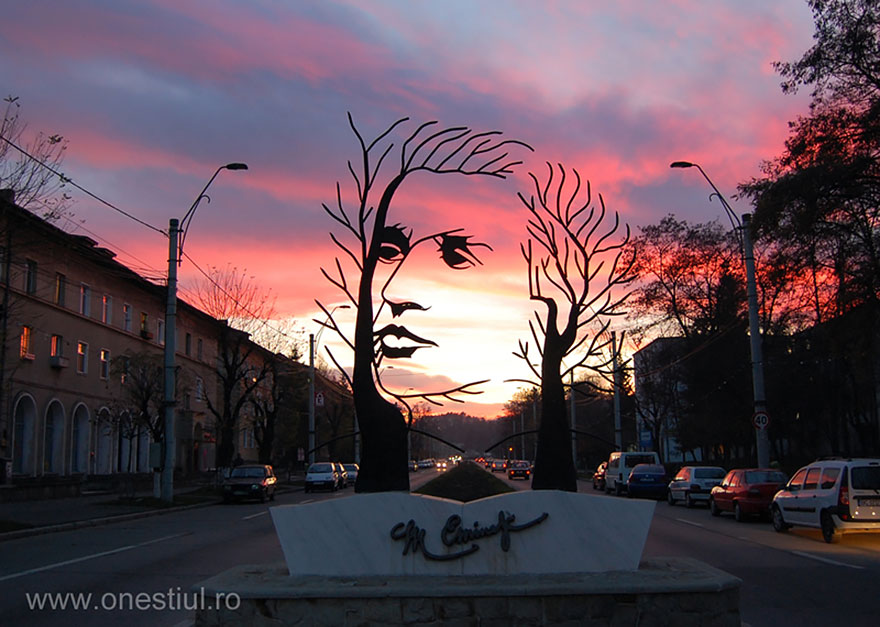 Source: Dan Dima
20. A Scene From The World War With Real-Size Statues, Eceabat, Turkey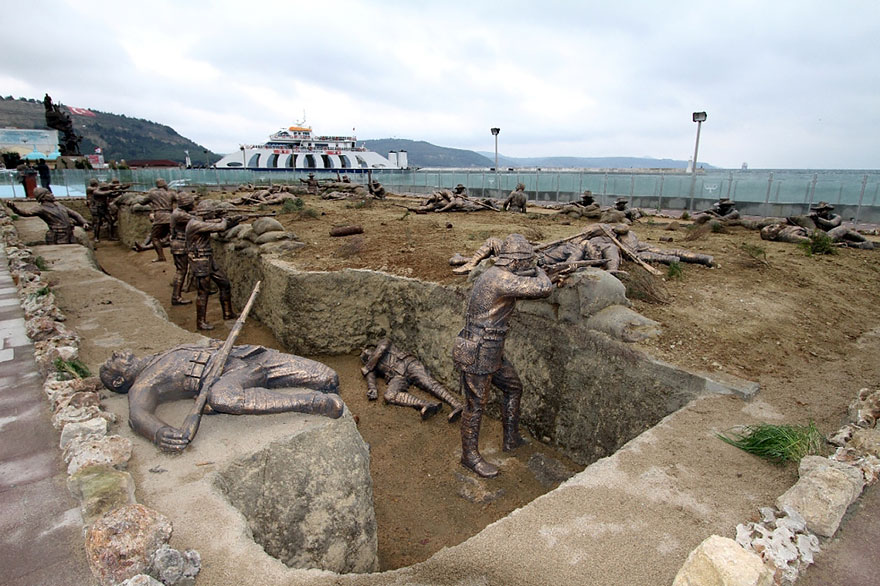 Source: Ionut Naidin
21. Man Hanging Out, Prague, Czech Republic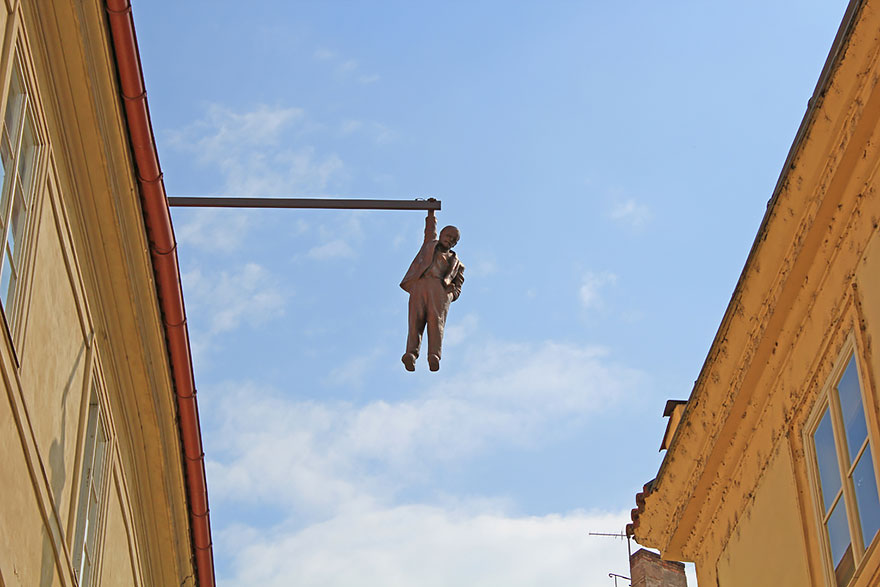 Source: civicartsproject.com
22. Kelpies, Grangemouth, UK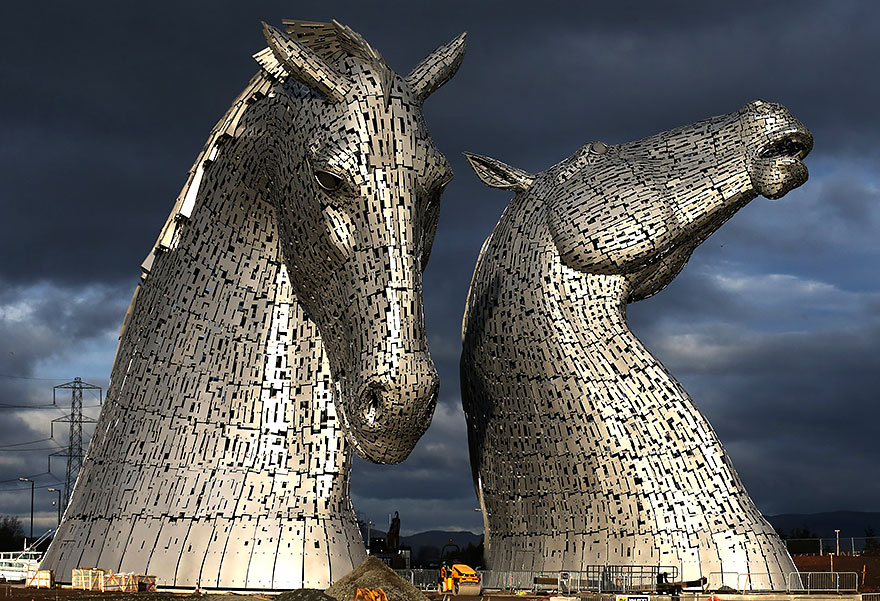 Source: Andrew Milligan
23. Rundle Mall Pigs, Adelaide, Australia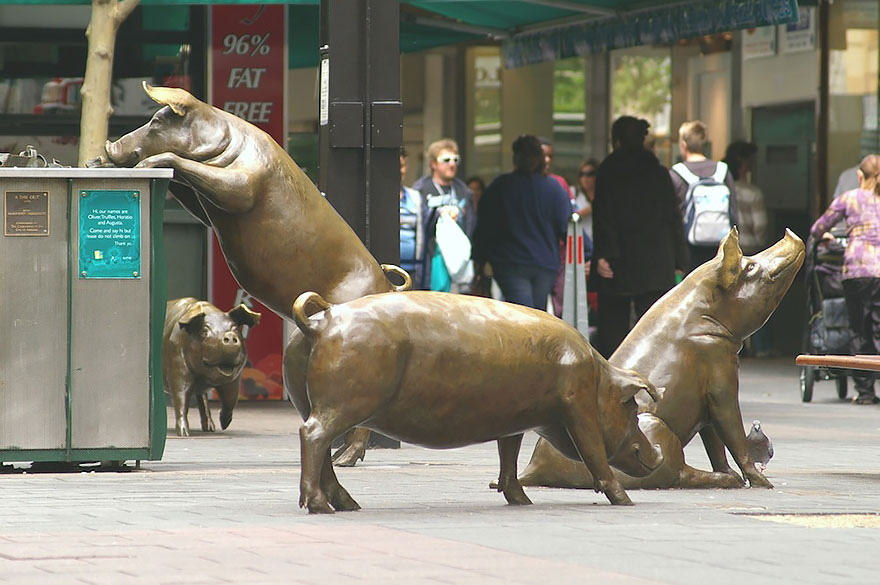 Source: peterclayton.com.au
24. The Unknown Official, Reykjavik, Iceland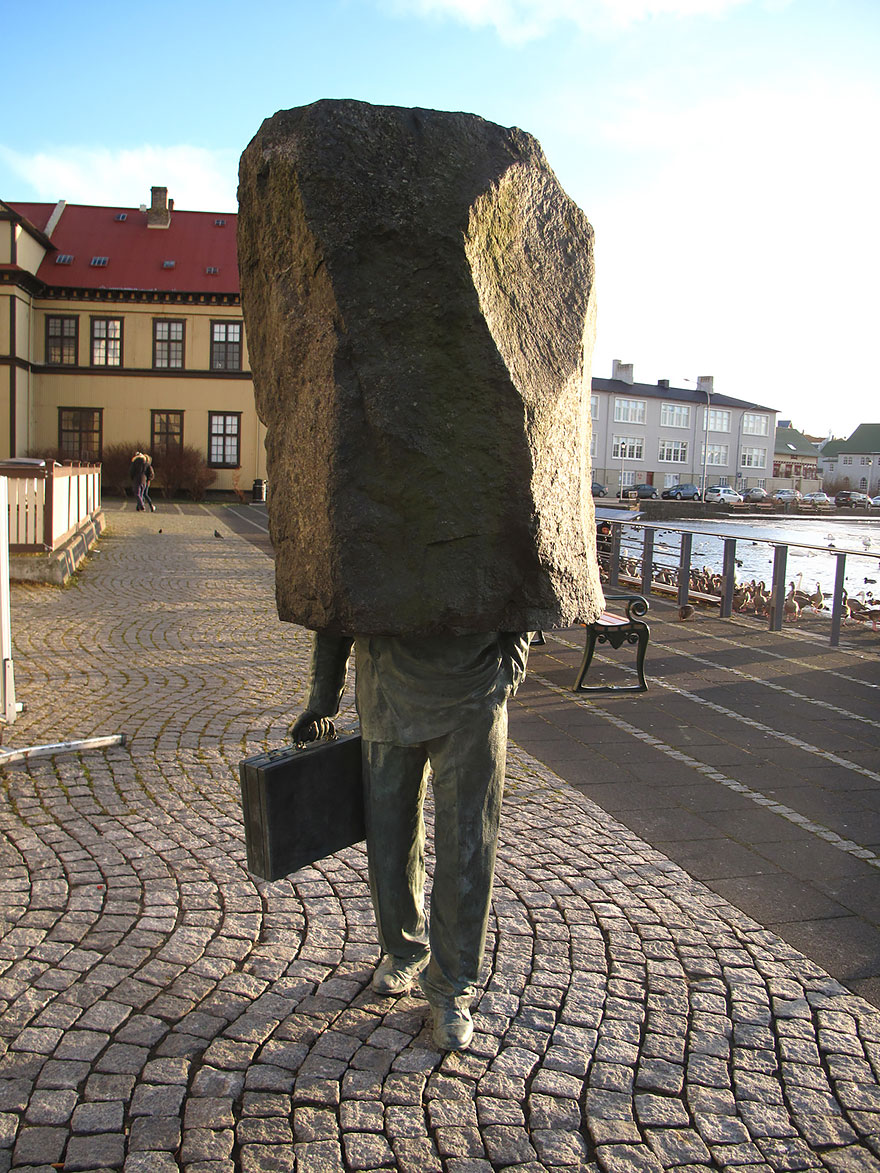 Source: geoffdeburca
25. The Shark, Oxford, UK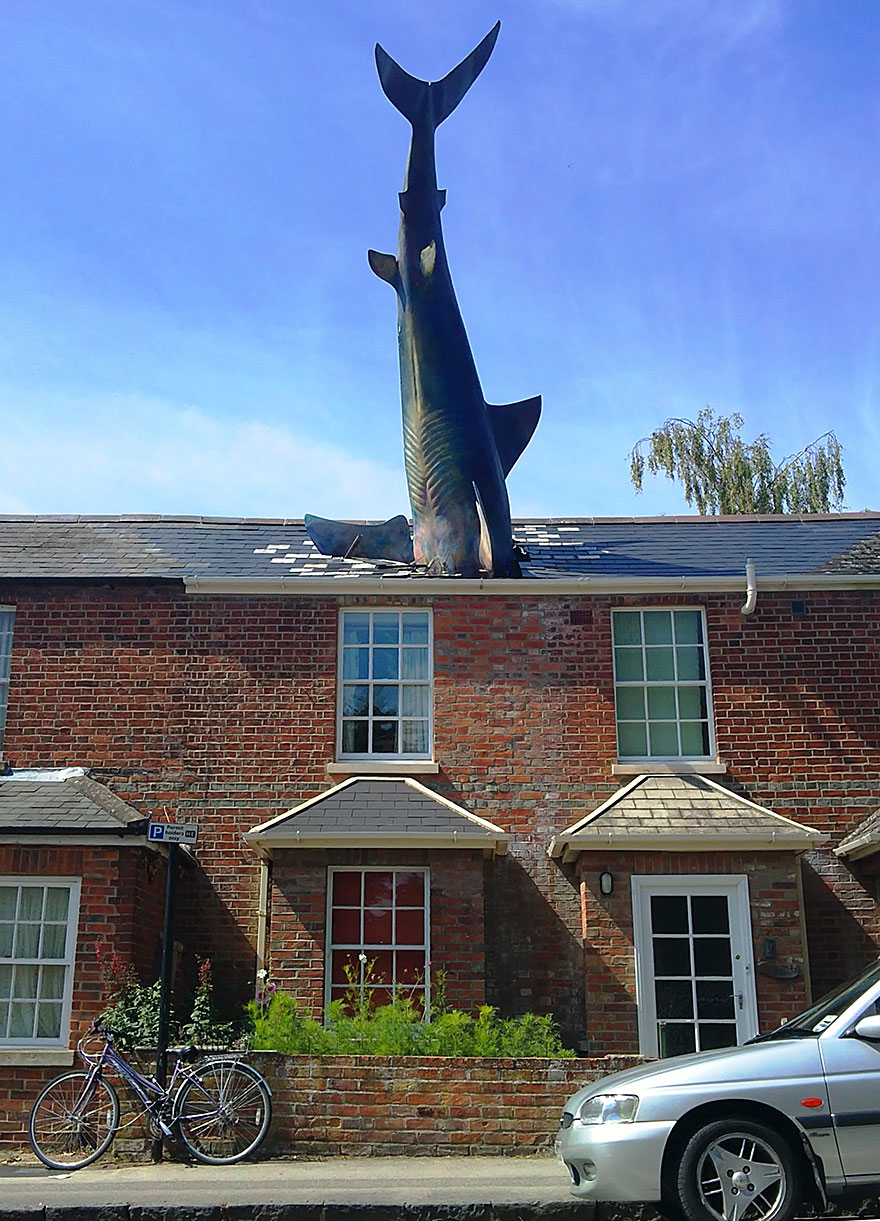 Source: artmoscow.wordpress.com
Special thanks to BoredPanda and their contributors.