Summer is coming, and as a parent you may feel the pressure of keeping restless, homebound kids amused. Well, fear not because here are some easy and rather ingenious ways to do exactly that. Best of all? This stuff can be picked up from dollar stores, so you don't have to spend a fortune. You're welcome.
#1. Set up your own ice cream bar by storing toppings like crushed Oreos and candy sprinkles in shaker jars.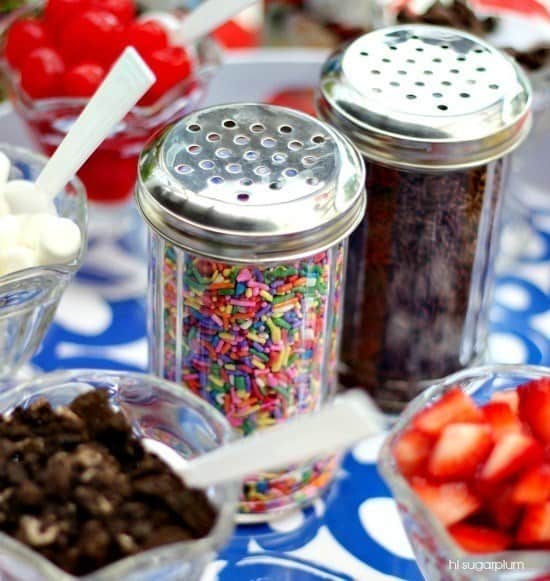 Hi Sugarplum!
Find out more here.
#2. Use cornstarch, food coloring, water, and a cheap vegetable tray for a colorful activity.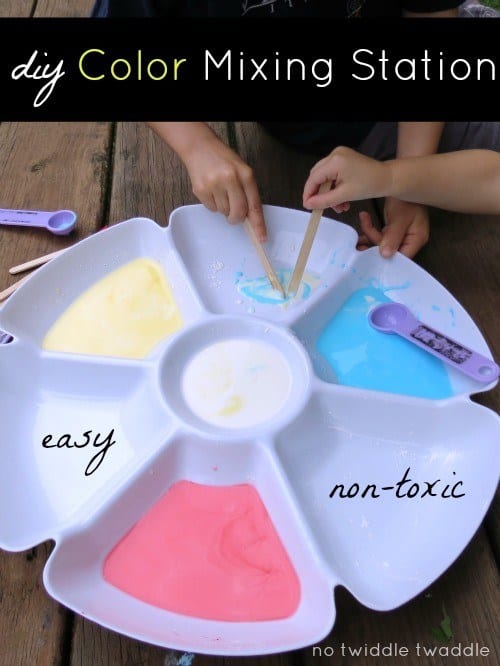 No Twiddle Twaddle
Find out how, here.
#3. Create a charming birdbath with a serving tray and bowl that your budding explorer will love.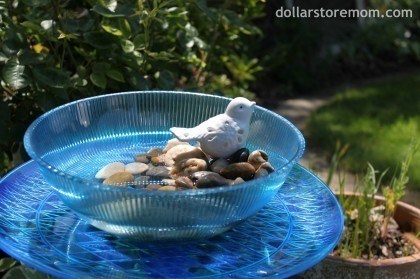 Dollar Store Mom
Find the how-to here.
#4. Have washable dry erase markers and a clear vinyl shower curtain ready, and leave your little Picasso to do his magic.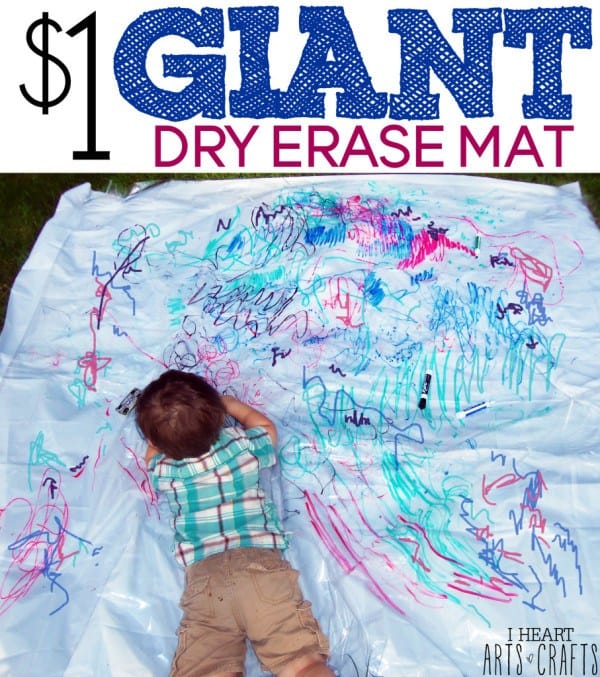 I Heart Arts n Crafts
Learn more here.
#5. Another thing you can do with a clear shower curtain — make a grid with some tape for a pumped up game of Frisbee tic-tac-toe.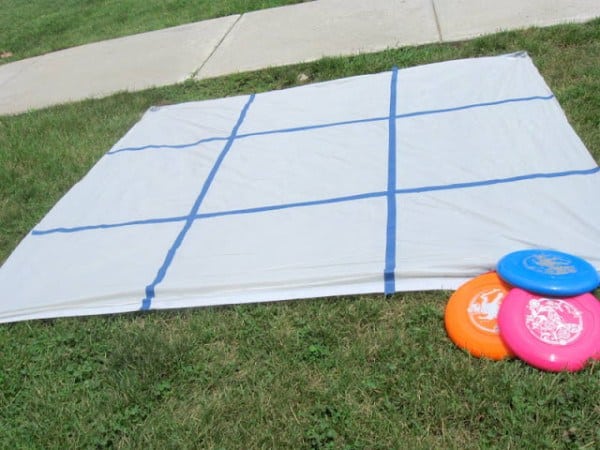 A Turtle's Life For Me
Get more info here.
#6. Organize a mini Olympics on the beach or in your own backyard with dollar store items.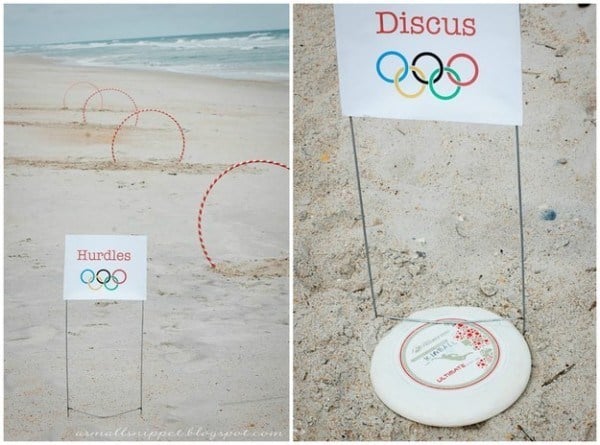 A Small Snippet
Get the how-to here.
#7. Make an epic obstacle course out of pool noodles right in your backyard.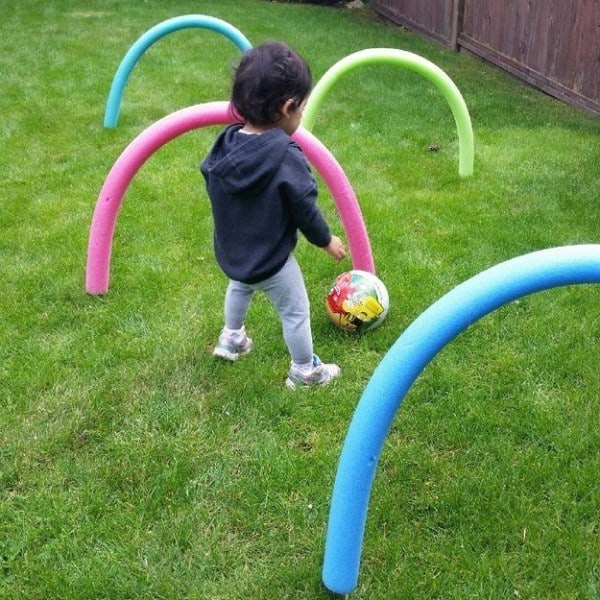 Developing the Whole Child
For more info go here.
#8. Catch water balloons with a colander attached to a helmet. It's guaranteed to make a splash!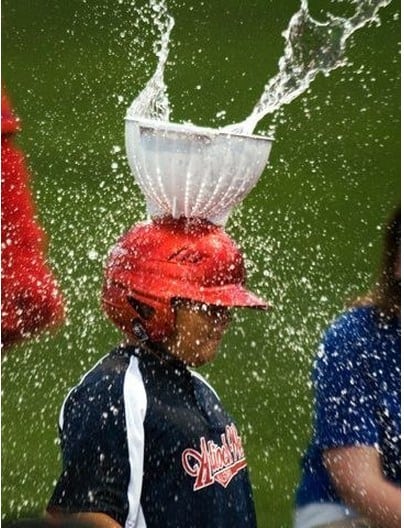 Parties 4 Me
Get the how-to here.
#9. Draw a target on the ground with chalk and throw wet sponges at it for a fun game of bull's eye.

Mamas Like Me
More here.
#10. Plant a garden using dollar store tools, or even bury toys for a treasure hunt.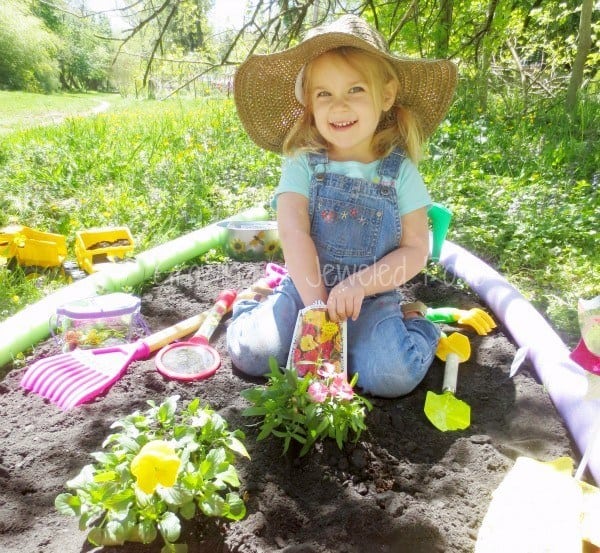 Growing a Jeweled Rose
More here.
#11. Assemble an 'art box' using dollar store art supplies.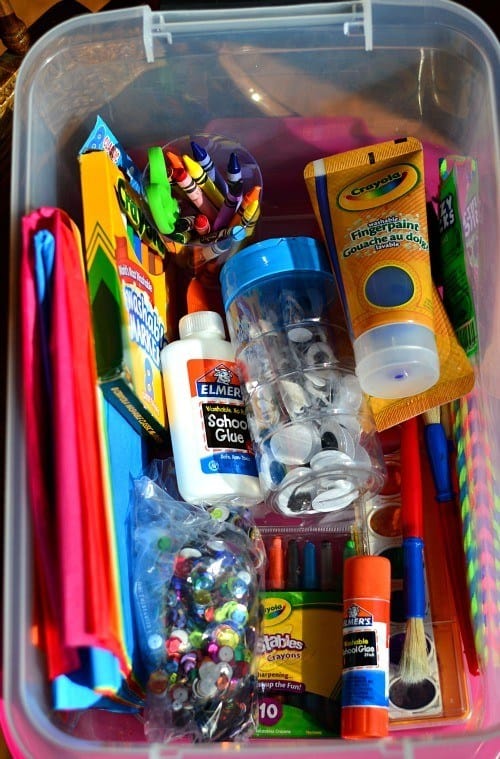 Creative Connections for Kids
Get the how-to here.
#12. Make chores fun with these 'chore baskets'.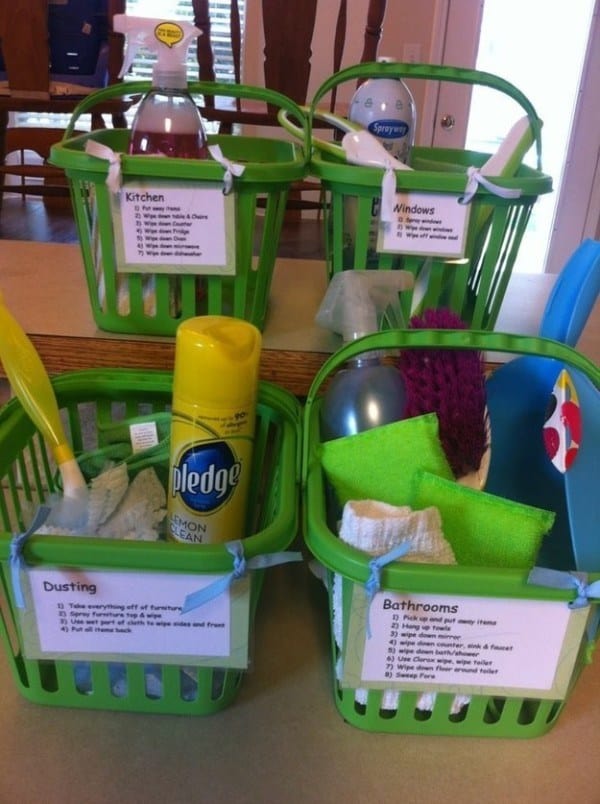 The Fox 104.9
Make sure you check this out here.
#13. Use dollar store baskets to make cute bicycle baskets.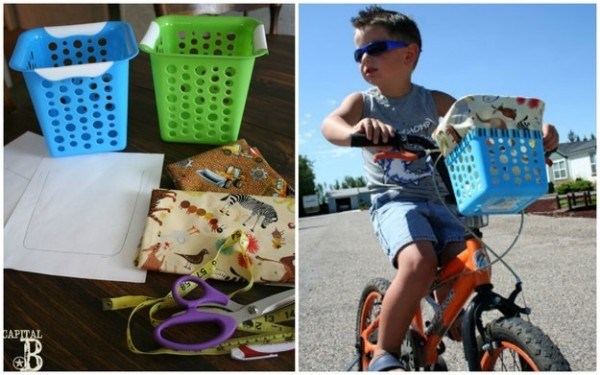 Creative Capital B
Find out more here.
#14. Another way to use dollar store baskets — for organized outdoor play.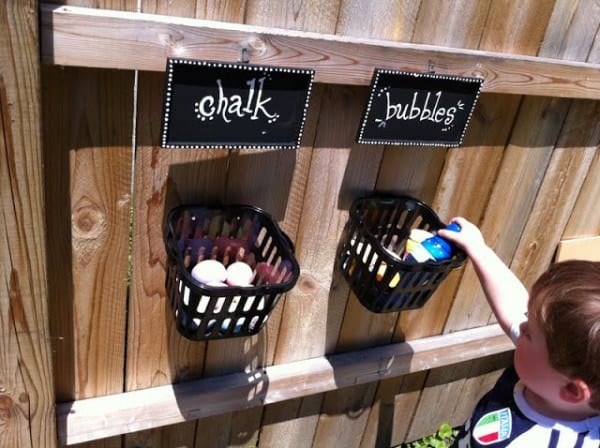 Momnivore's Dilemma
Get the how-to here.
#15. Use hula hoops to create your own croquet field.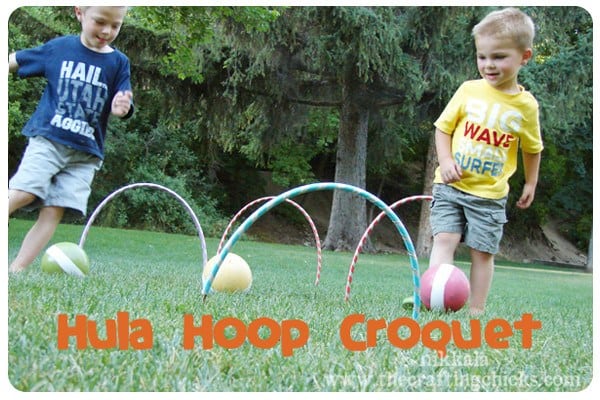 Crafting Chicks
Get the how-to here.
#16. You only need a dollar store mold, Cool Whip, and Nutella to whip up these yummy popsicles.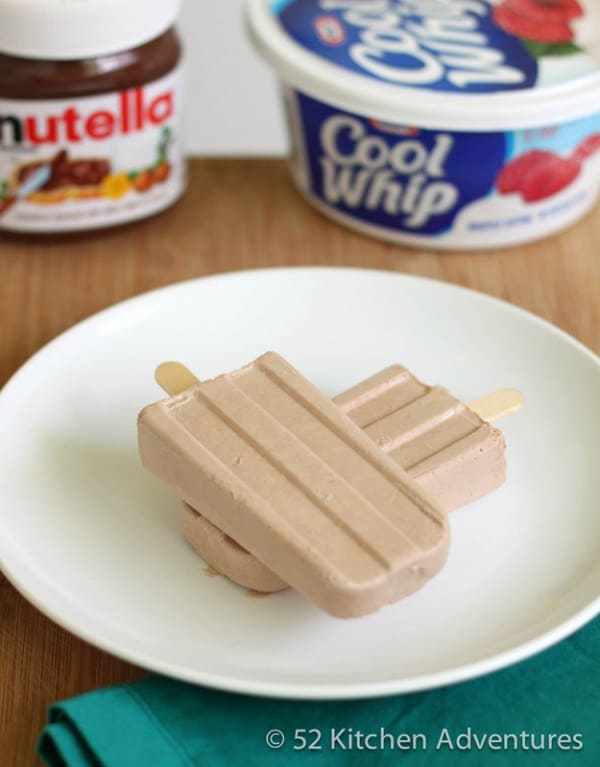 52 Kitchen Adventures
Get the tasty recipe here.
#17. Create a cool magnet and chalk board by painting a baking pan with chalkboard paint. It's perfect for those long summer road trips.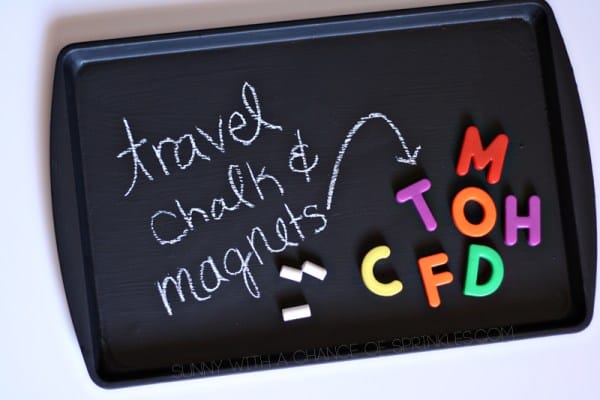 Sunny With a Chance of Sprinkles
Get the how-to here.
#18. Make ice eggs with frozen dollar store toys, and let kids chip at them to free the items.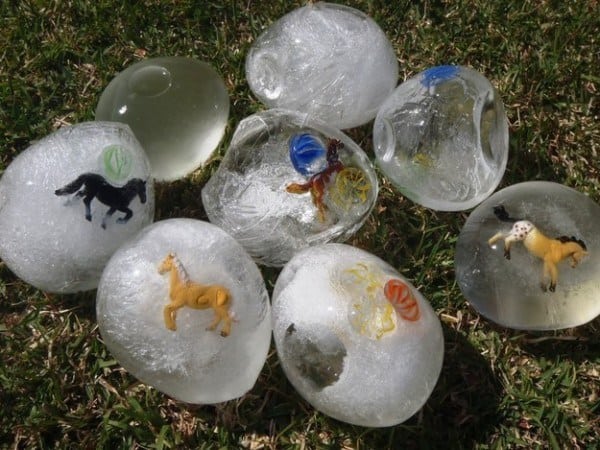 A Little Learning for Two
Find the how-to here.
#19. Create a doll swing out of stackable bins.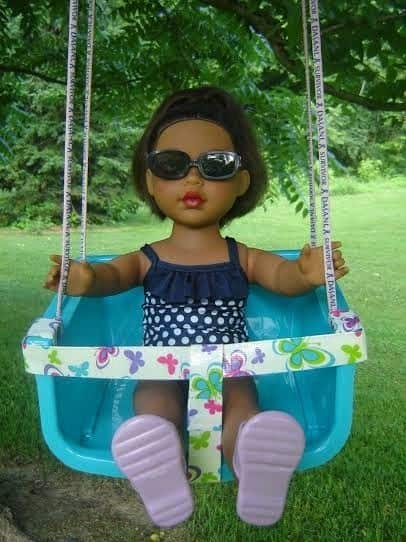 Karen Mom of Three's Craft Blog
Find out more here.
#20. Fill a cheap hanging shoe organizer with fun items to make road trips a lot more bearable for kids.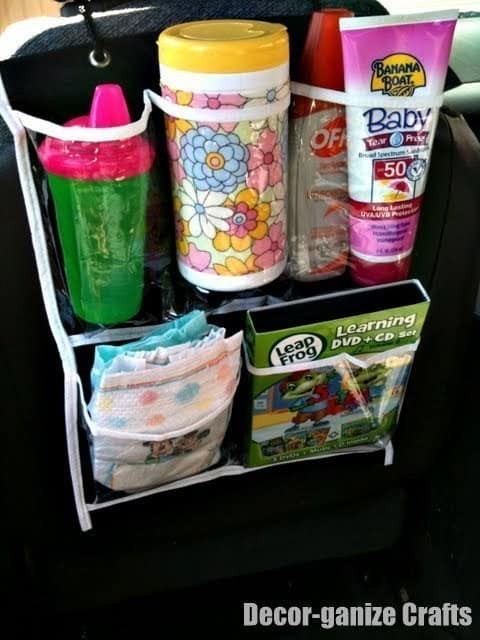 Burlap & Denim
Find out more here.
#21. Create your own Teenage Mutant Ninja Turtles costumes with dollar store roasting pans and spray paint.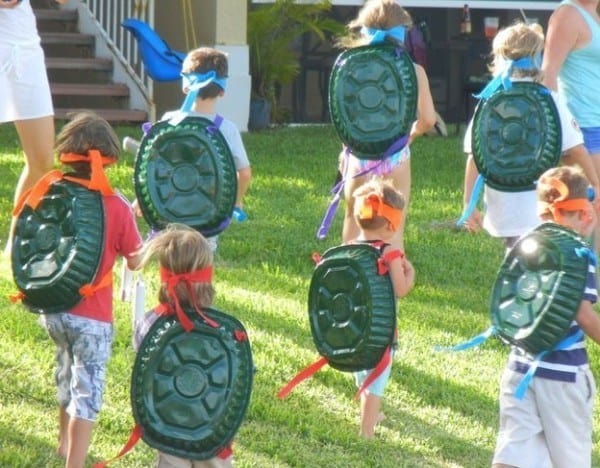 Beautiful Crafts
Get the how-to here.
#22. Make a cool water sprinkler out of a pool noodle.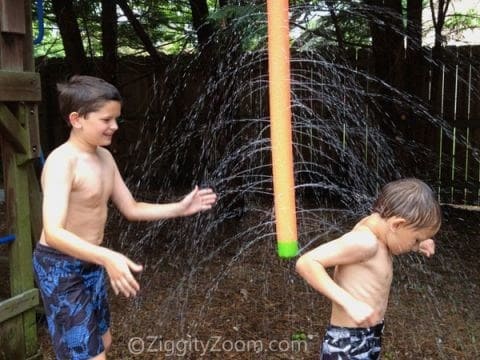 Ziggity Zoom
Get the how-to here.
#23. Keep 'busy bags' packed with dollar store items as an easy boredom-buster.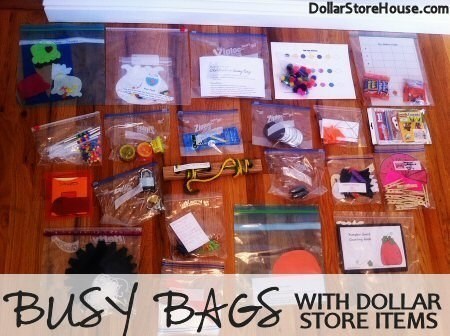 Dollar Store House
Find out more here.
#24. The carnival is not in town? No problem. Create your own backyard carnival with dollar store supplies.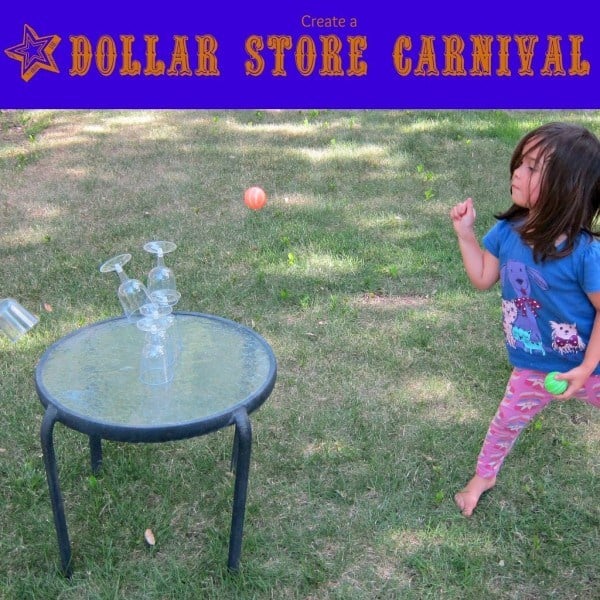 Morena's Corner
Get more info here.
#25. Camp in the backyard with a hula hoop and sheets.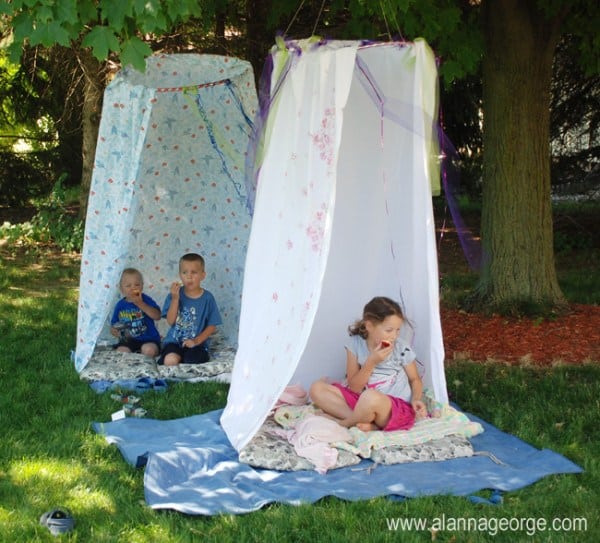 The Craft Nest
Get the how-to here.
#26. Make your own arrows out of suction cups for some backyard archery.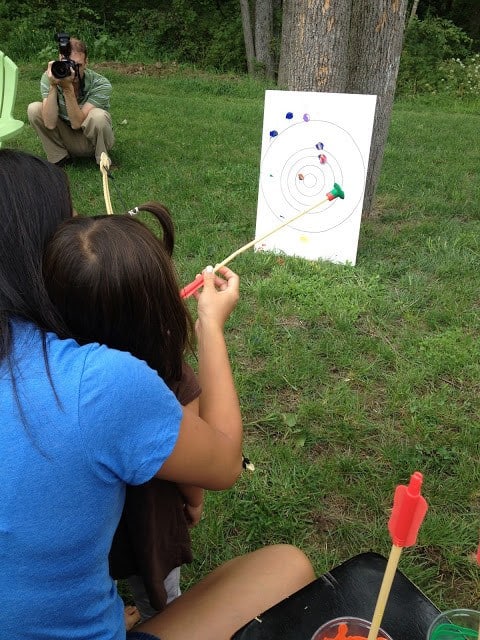 All Things Thrifty
Find out more here.
#27. Create your own lanterns using jars, dish detergent, glitter, and glow sticks.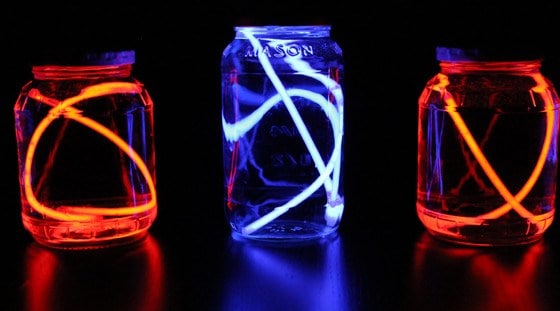 Creative Green Living
Get the instructions here.
#28. Take your bubble game to the next level with a hula hoop and dish soap.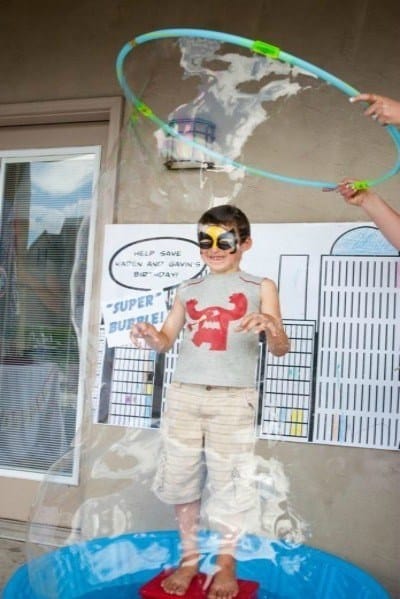 Dollar Store Crafts
Get the how-to here.
#29. Keep your kids cool during playtime with these cool necklaces made out of wet sponge.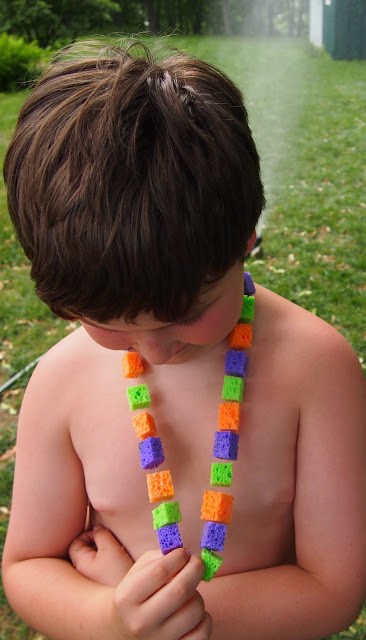 The Tiny Funnel
Find out more here.
So there you have it folks, we hope you have a fun-packed summer!