Winter is coming … and that means cozy fires, hot chocolate, woolly jumpers and of course, snow. Here are some of the quaintest, prettiest snow-covered towns you can visit this winter.
#1. Rothenburg ob der Tauber, Germany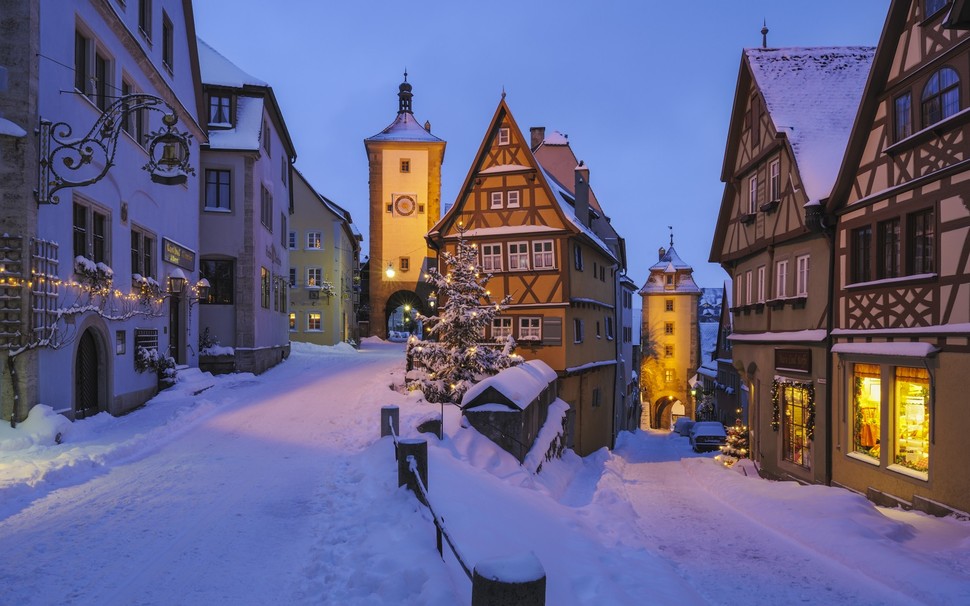 Straight out from a Grimms' Fairy Tales story, Rothenburg ob der Tauber is a medieval town with unique charm and character.
#2. Mt Buller, Australia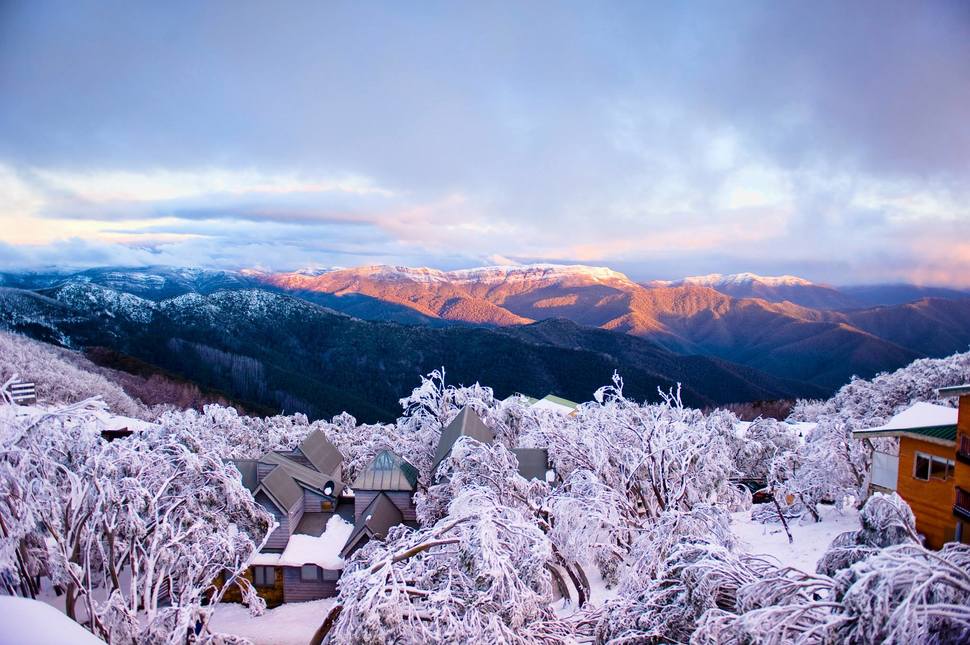 One doesn't immediately associate Australia with snow. Indeed, Mt Buller is one of the few places that actually see frequent snowfall. As one would expect, this beautiful snow-capped mountain region is popular with skiers, snowboarders, and hikers.
#3. El Chaltén, Argentina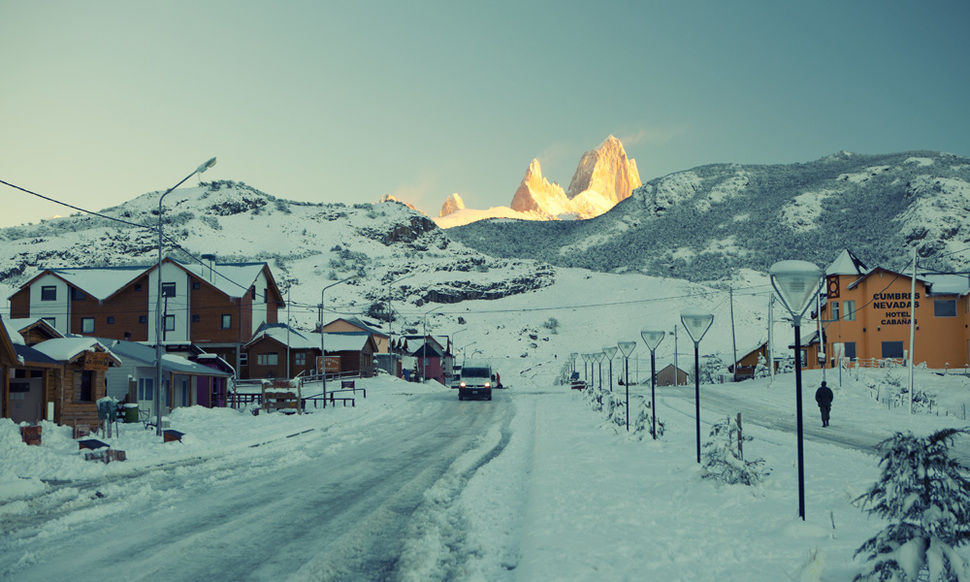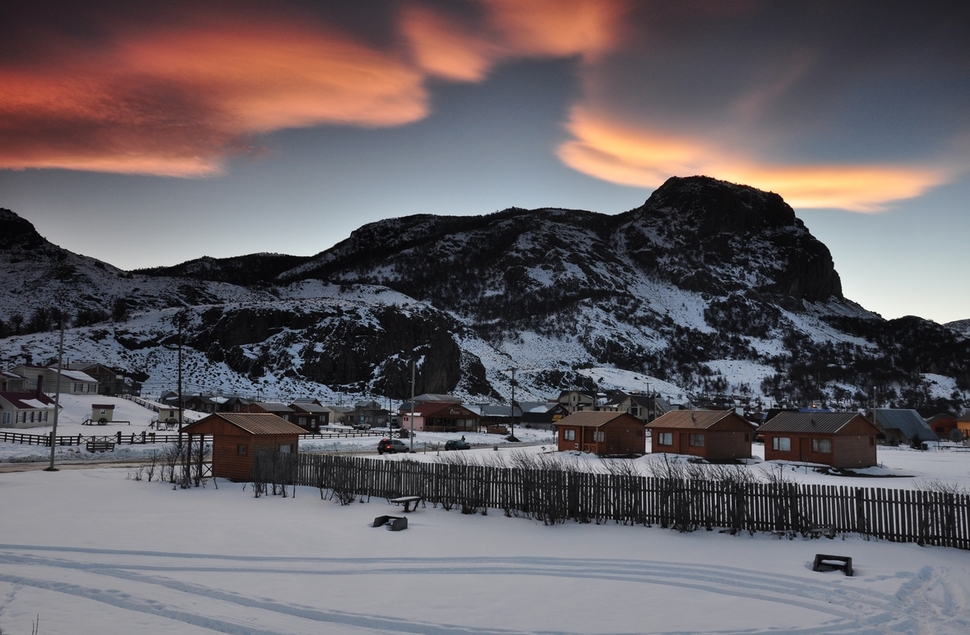 Photo by Grant and Gen
This deserted winter town is a haven for experienced hikers wanting to get away from it all. In the summer, El Chaltén is just another popular hiking spot.
#4. Queenstown, New Zealand

Photo by Sarah and Todd Sisson
Queenstown is the archetypal magical winter town, complete with the cold, crystal blue Lake Wakatipu, and stunning surrounding mountains.
#5. Naarden, Netherlands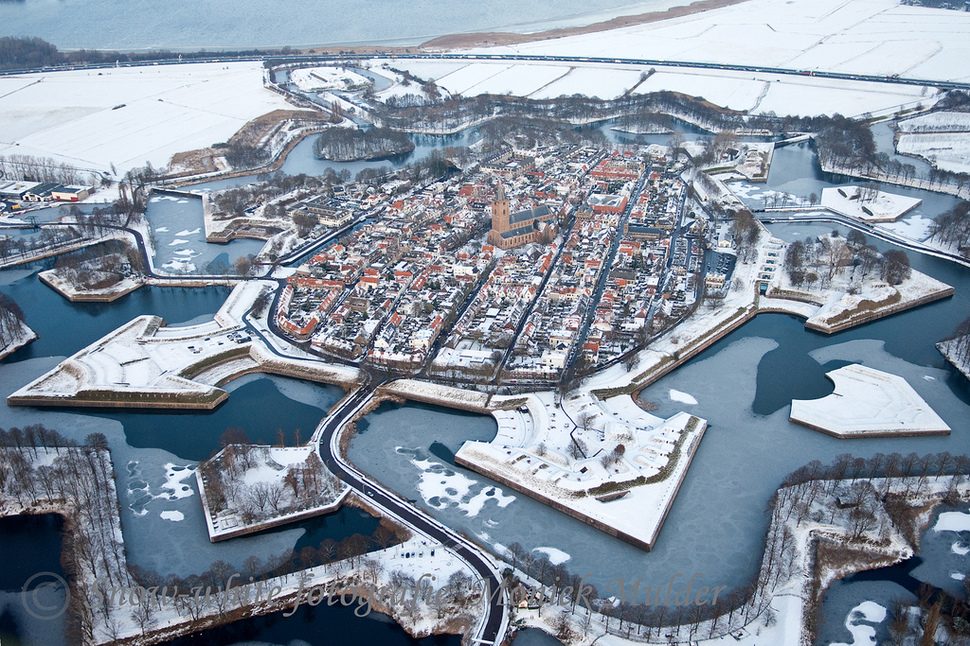 Photo by Moniek mulder
Naarden is a town from a child's imagination. Built within a star fort, it comes complete with fortified walls and a moat. During the winter, these defences transform into a beautiful icy landscape.
#6. Bled, Slovenia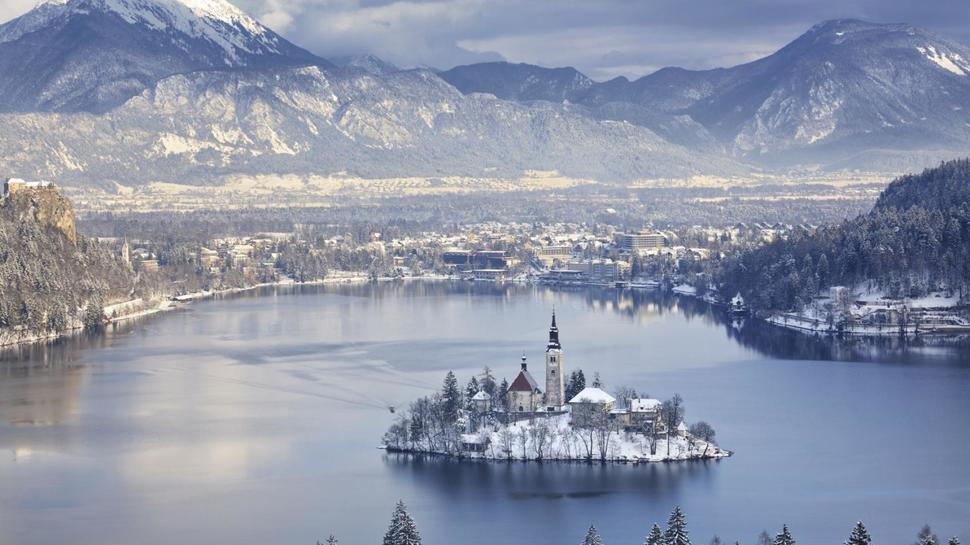 Over-towered by formidable yet picturesque mountains, Bled was founded in 1004 and considered so beautiful by the Holy Roman Emperor that it was gifted to the Bishop of Brixen. Bled castle sits in the center of the town's enchanting lake that borders the town. While visiting make sure to check out the health spas — renowned for being the most beautiful in the area.
#7. Grise Fjord, Canada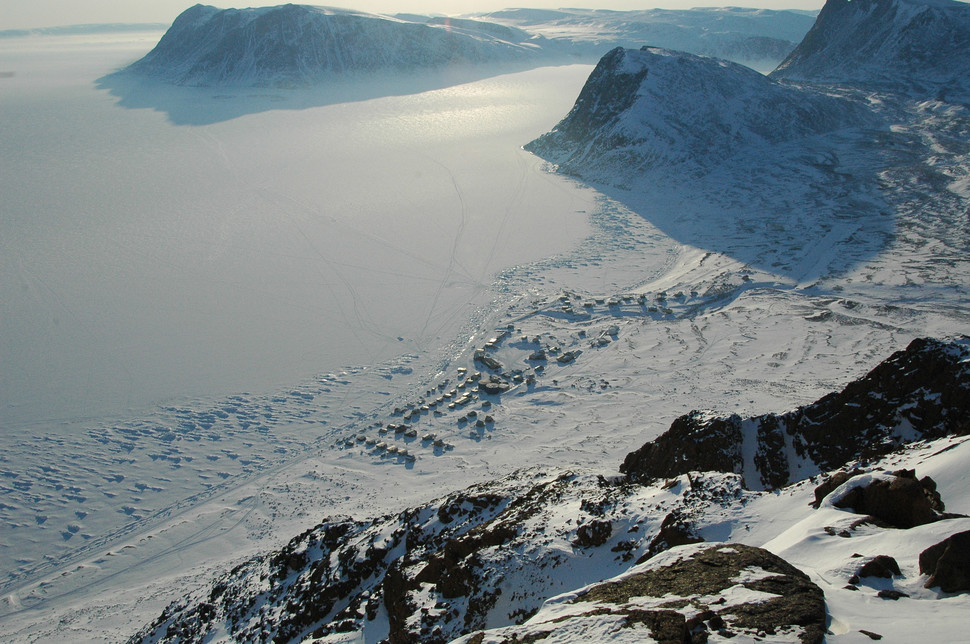 Photo by Nunavut Tunngavik Inc. (by Franco Buscemi)
A misanthrope's paradise, Grise Fjord is the northernmost community in Canada. During winter they experience 104 consecutive days of darkness and the nearest village is more than 200 miles away. No, you won't be getting a broadband connection here.
#8. Štramberk, Czech Republic

Jancehlarik.
Štramberk lies on the slope of a forested hill dominated by a magnificent medieval tower that overlooks the town. The beautiful timbered houses keep the lucky residents toasty warm during the cold months.
#9. Shirakawa-go, Japan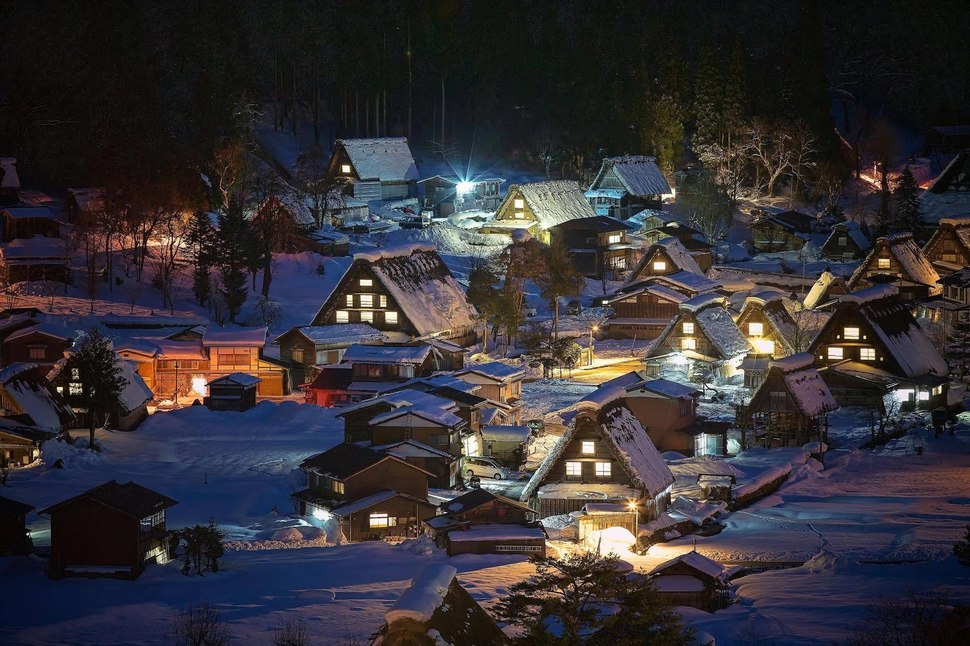 Photo by Miyamoto
Shirakawa-go is a small, traditional Japanese village known for its incredibly steep roofs that were made to withstand some of the heaviest snowfall in the world.
#10. Damüls, Austria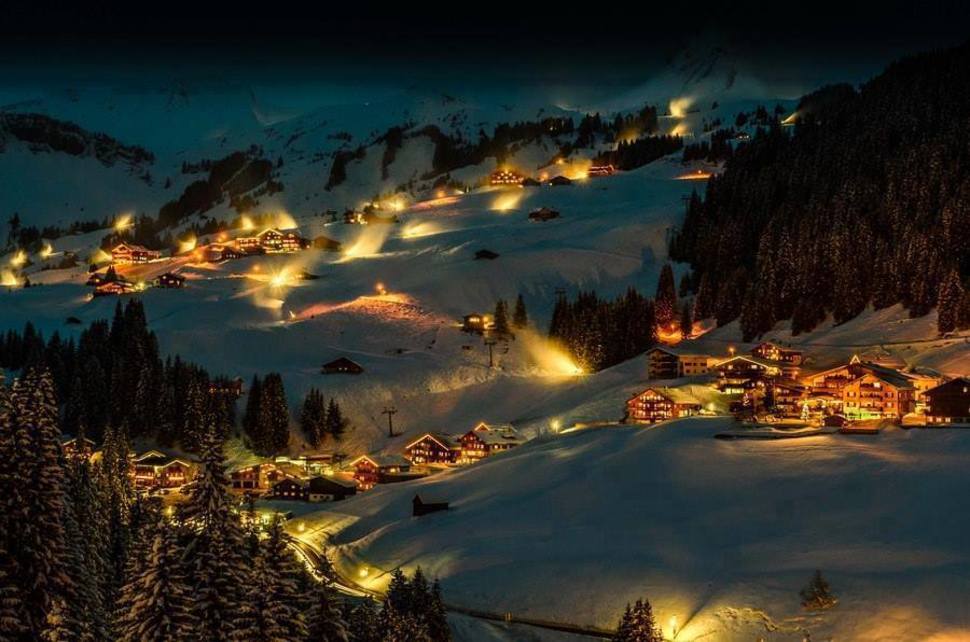 Photo by ewitsoe
Damüls is the snowiest place in Europe — receiving 30 feet of snowfall every year. Unsurprisingly, this small town of 300 is a popular getaway for winter sports junkies.
#11. Serfaus, Austria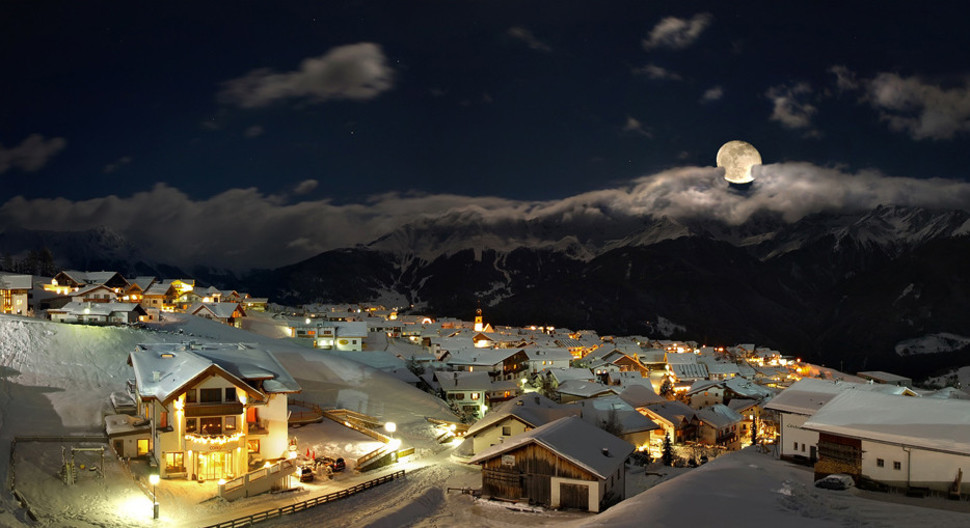 Photo by Michael Adamek
The oldest findings of civilisation in the region of Serfaus are from the Bronze Age. These days the town acts as a stopping point on the road to to the popular ski-area of Serfaus-Fiss-Ladis.
#12. Marlow, England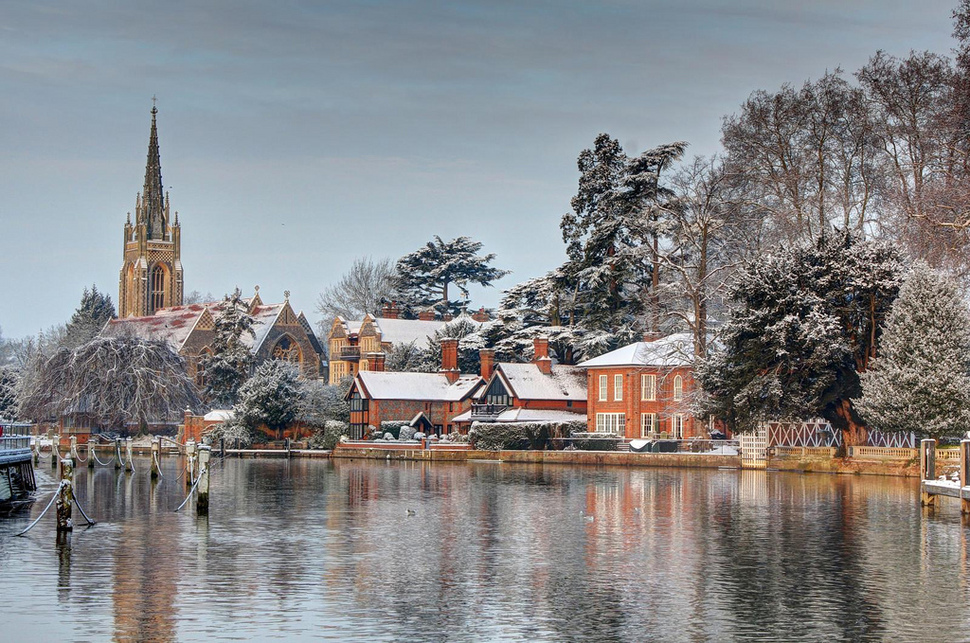 Photo by Lumenoid
Marlow is a sleepy parish on the River Thames. Despite being only 30 miles from busy, hectic London, it feels like an entirely different world — particularly during the winter months.
#13. Vyborg, Russia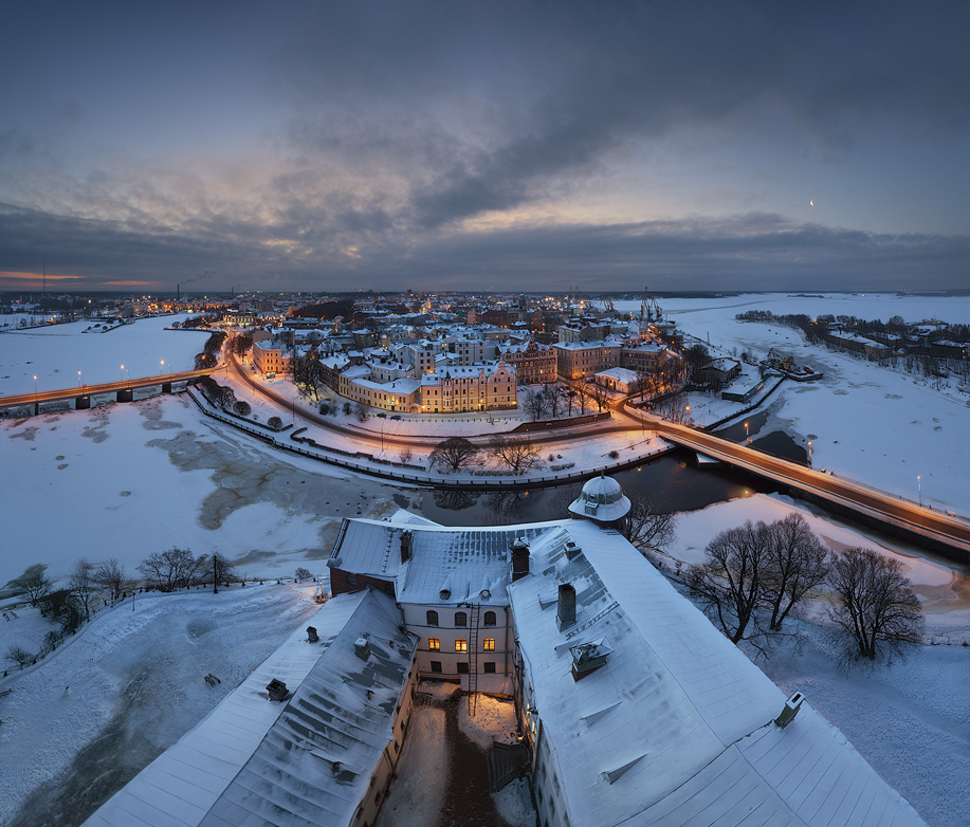 Photo by EGRA
Vyborg lies on the border between Russia and Finland and is surrounded by the Saimaa Canal, which freezes over in winter. From the castle tower, the entire town is visible in its pristine snow-capped beauty.
#14. Bamberg, Germany
The historic city center of this Bavarian town is a listed UNESCO world heritage site, with the settlement dating back to 902 AD. This magnificent, well-preserved medieval town and its cobble streets are a treat to stroll around during the winter months.
#15. Hallstatt, Austria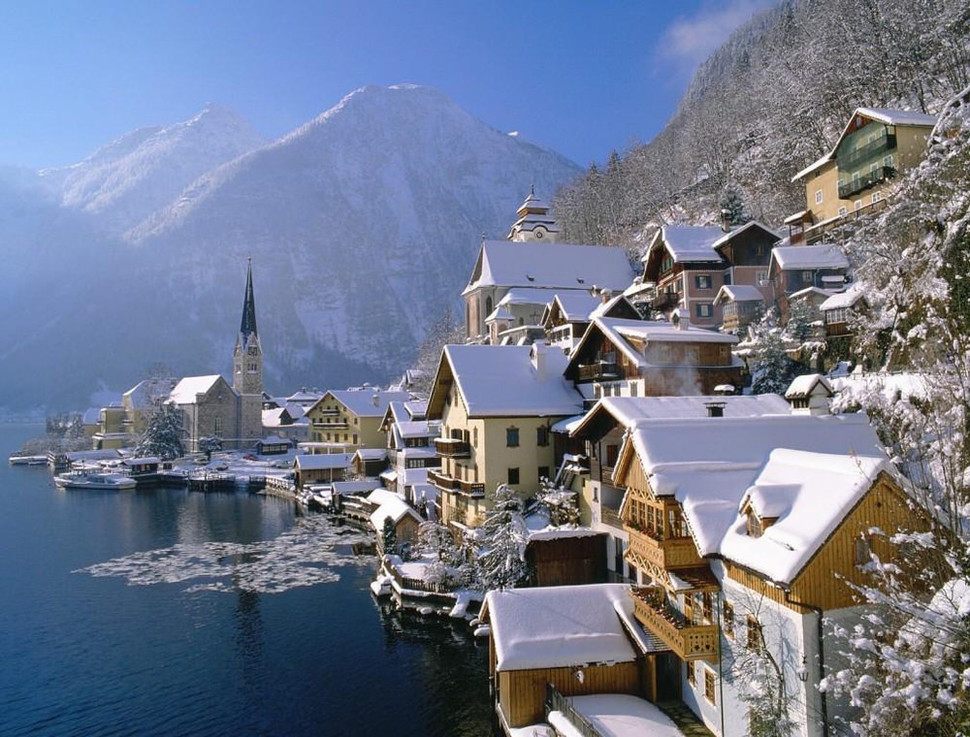 Nestled between the edge of Hallstätter See and the towering Dachstein mountains, Austria's oldest and possibly most photographed village is something like a mirage in the Salzkammergut Lake Region.
#16. Siglufjörður, Iceland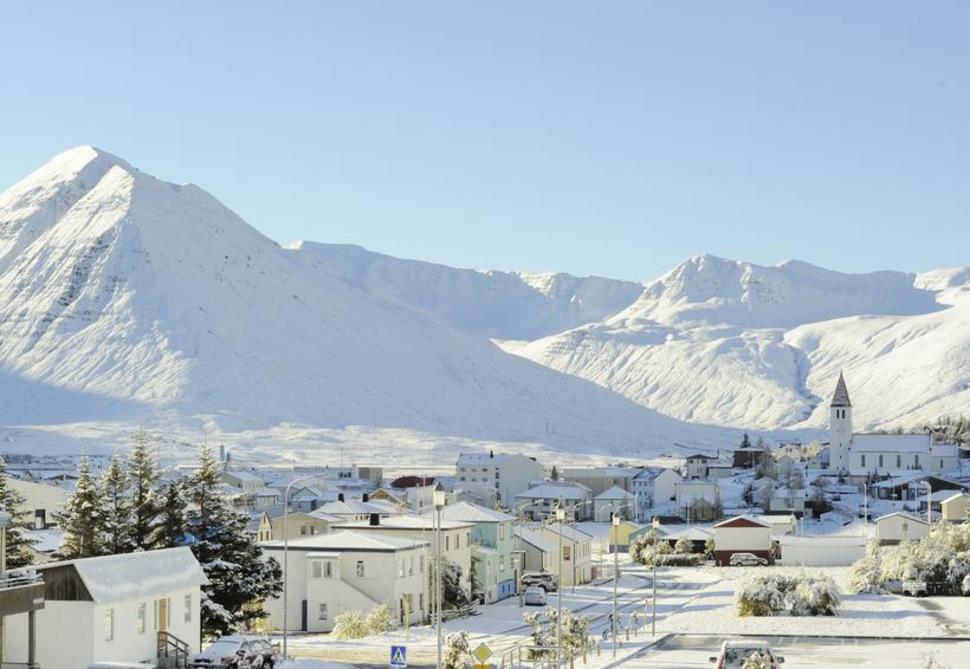 Photo by Reddit user juniper_pea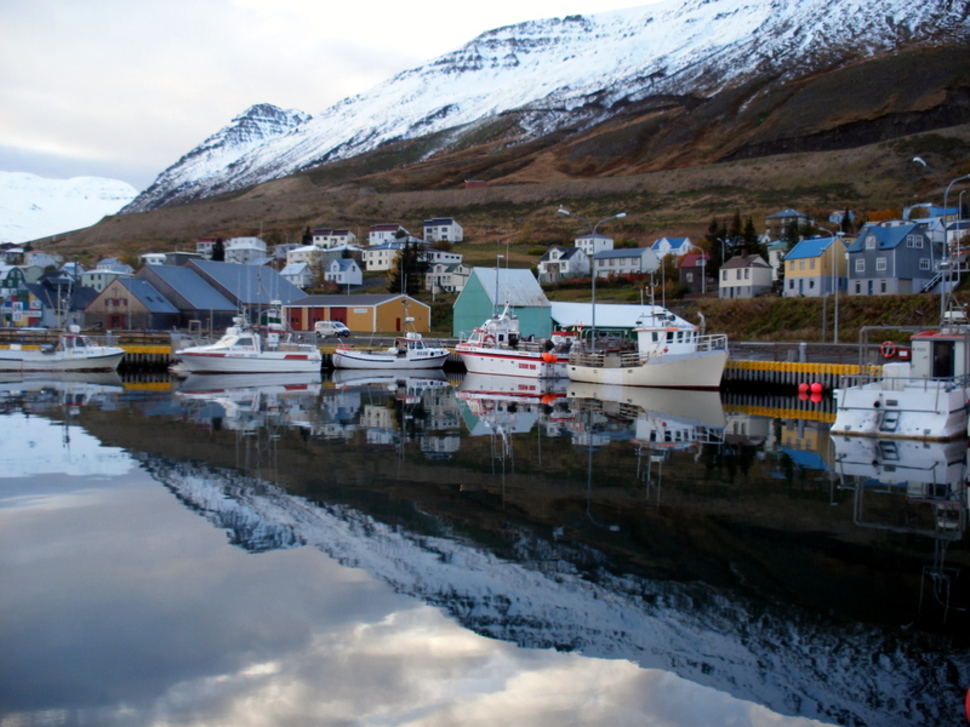 Siglufjörður is the perfect fishing town. Located along a narrow fjord on the one side and mammoth mountains on the other, this quaint village was inaccessible by land until the 1940s, when a long tunnel was constructed through the rock.
#17. Loket, Czech Republic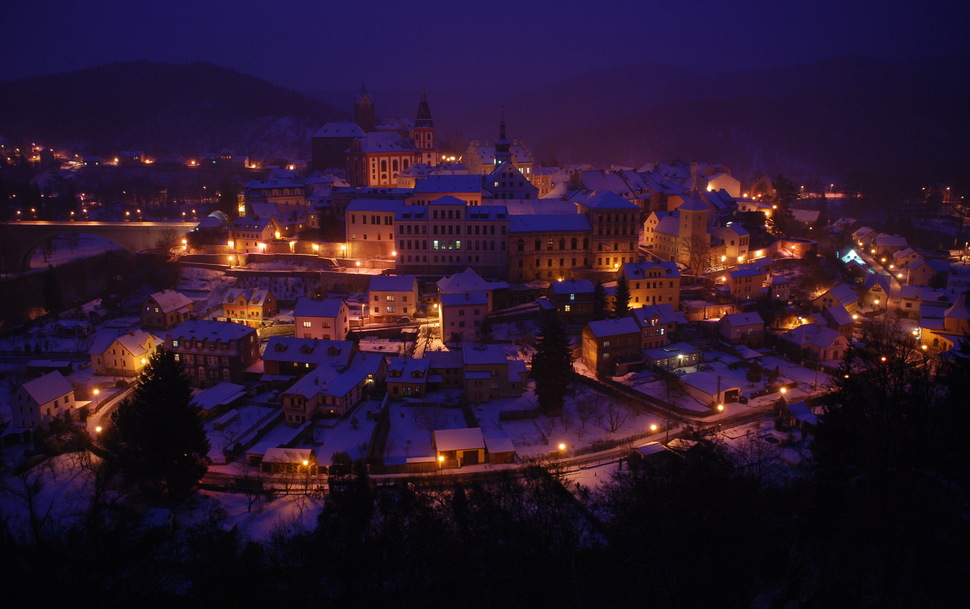 Photo by ewitsoe
Loket means "elbow" in English, the town is named this because the town centre and castle are surrounded on three sides by the fierce Ohře River, and the shape the river takes is similar to that of an elbow. Loket plays host to an annual opera festival, which takes place in an open-air amphitheatre with the castle as a backdrop.
#18. Funes, Italy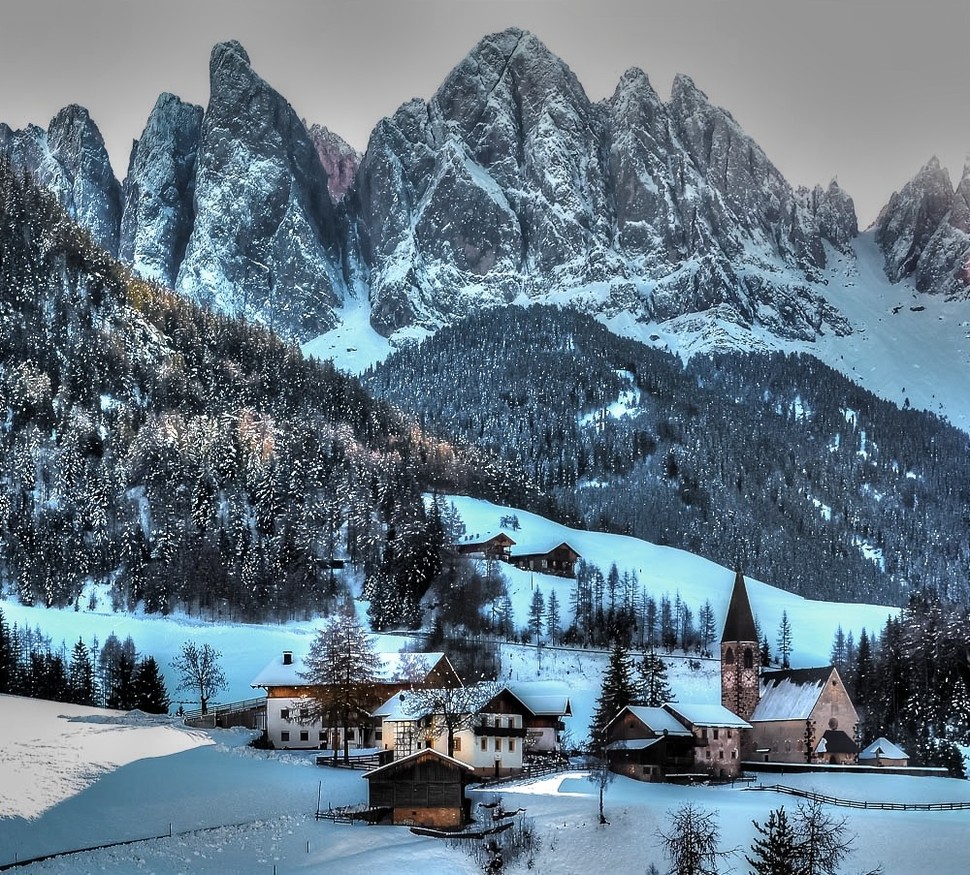 Photo by ewitsoe
Simply magical — surrounded by the Italian Alps, Funes is blanketed by a layer of crystal white snow every winter.
#19. Reine, Norway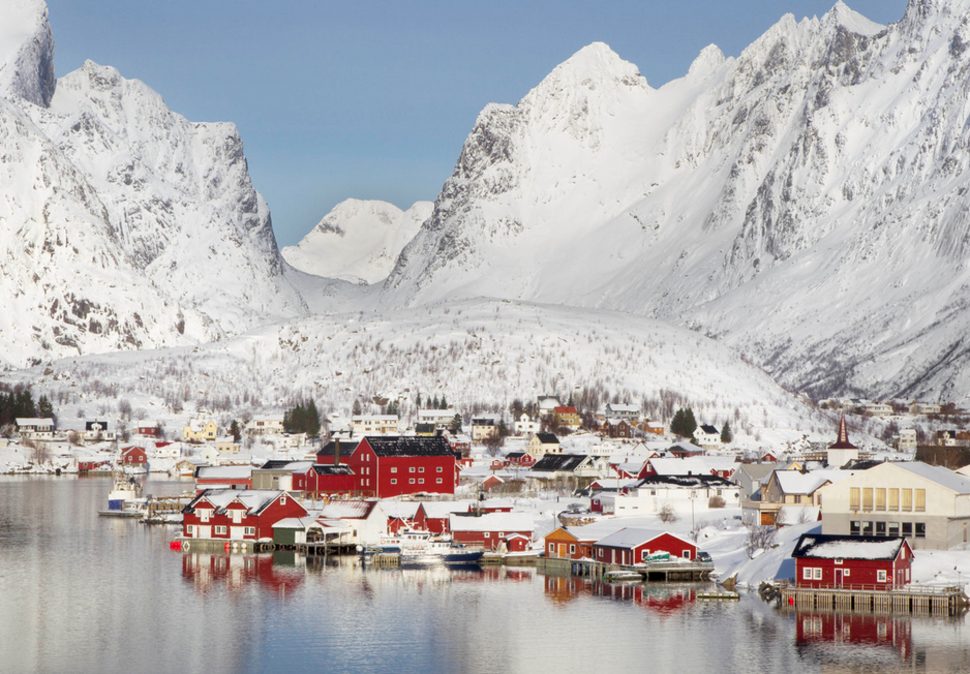 Photo by James Boardmen-Woodend
Reine is a quaint fishing village that can be found on the beautiful arctic island of Moskenesøya. The port has a population of only 329, but was rightfully voted the most beautiful village in all of Norway — during winter, it's easy to see why.
#20. Calitri, Italy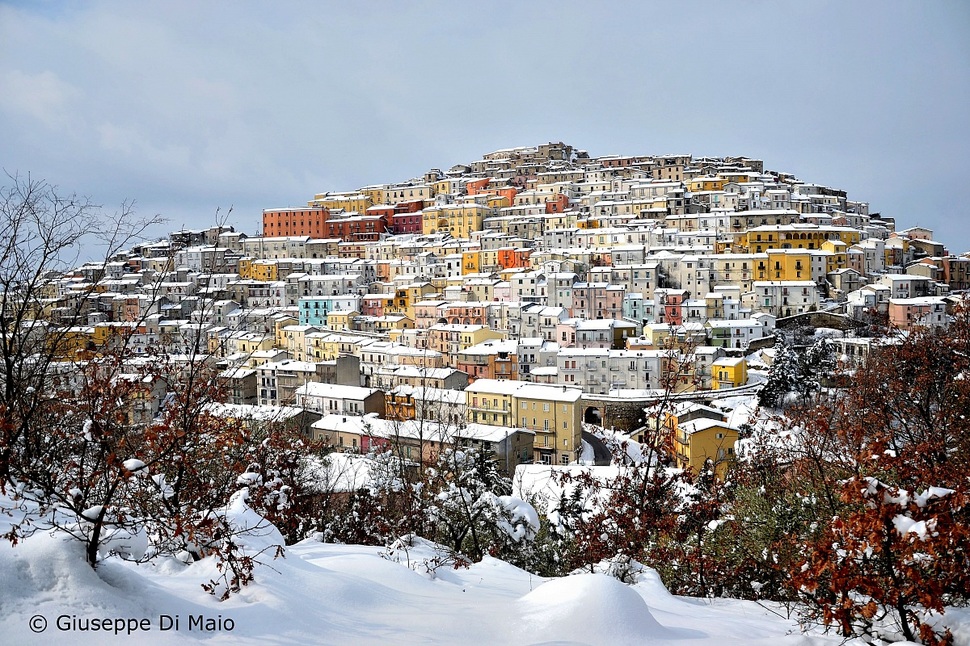 Photo by Diuseppe di Maio
The beautiful multi-colored Calitri is even more striking in winter, where the snow-covered labyrinth of historic houses and cobble streets entice visitors to forget about the cold and just explore.
#21. Zermatt, Swizerland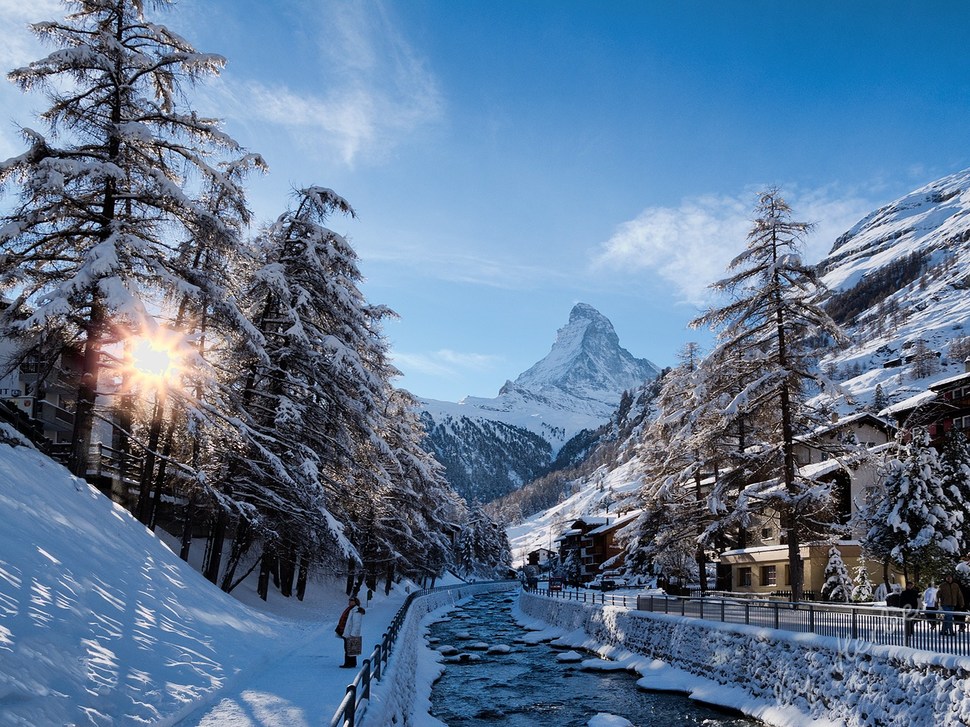 Photo by Herbert Stachelberger
Imagine living at an elevation of over 5,000 feet in the shadow of Switzerland's highest peaks. Zermatt lies in the picturesque Matter Valley and it's quite simply breath-taking.
#22. Qaqortoq, Greenland

Photo by Joel Tettamanti
A smatter of multi-colored houses contrast starkly against the white snow — this is Greenland's Qaqortoq. It has been inhabited for around 4,300 years, when the Saqqaq first settled the land.
#23. Chichilianne, France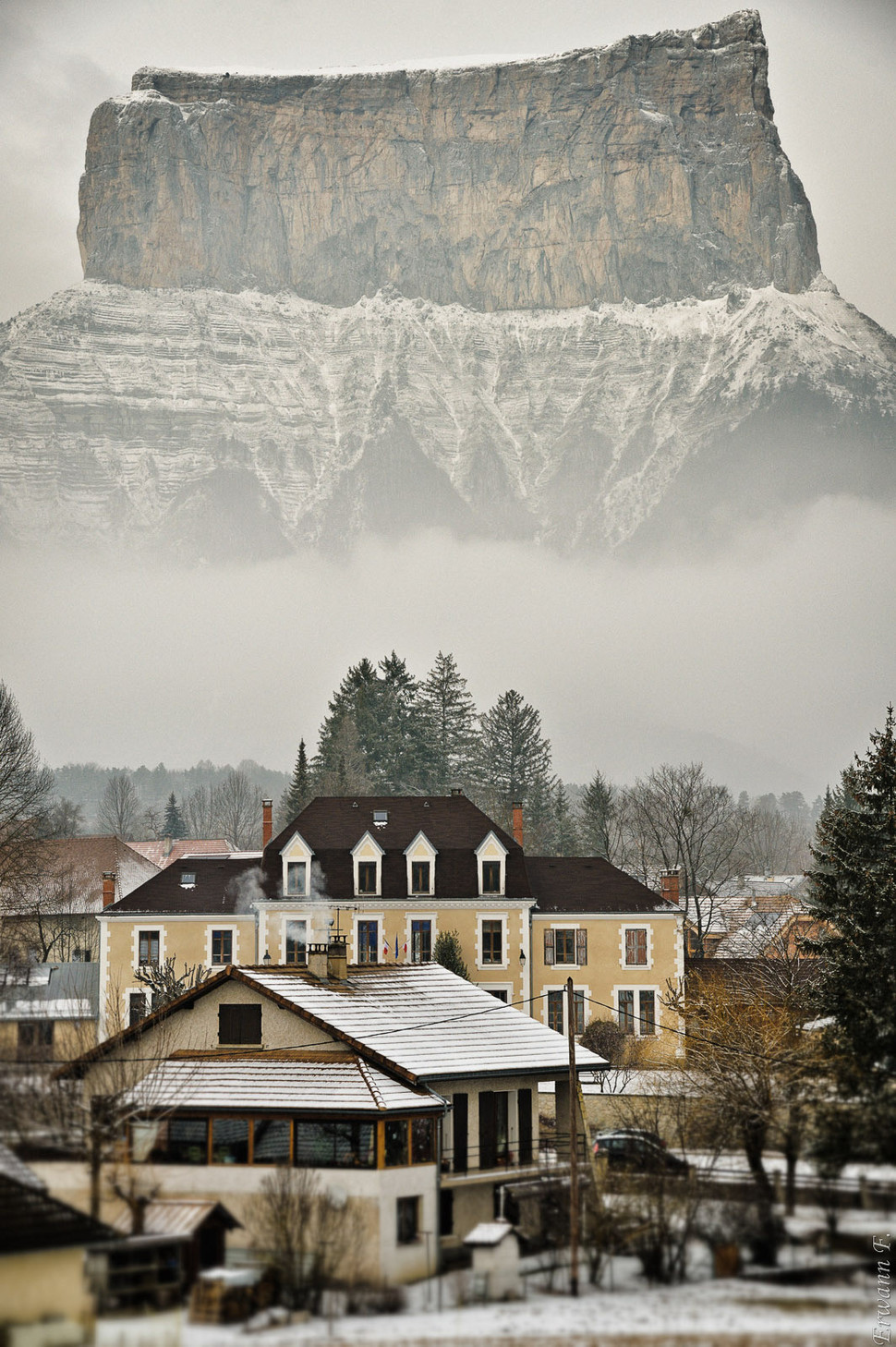 Photo by Erwann Fourmond
Chichilianne is dominated by the breathtaking Mont Aiguille, which is nearly 7,000 feet tall and offers amazing views of the French Prealps.
#24. Breckenridge, Colorado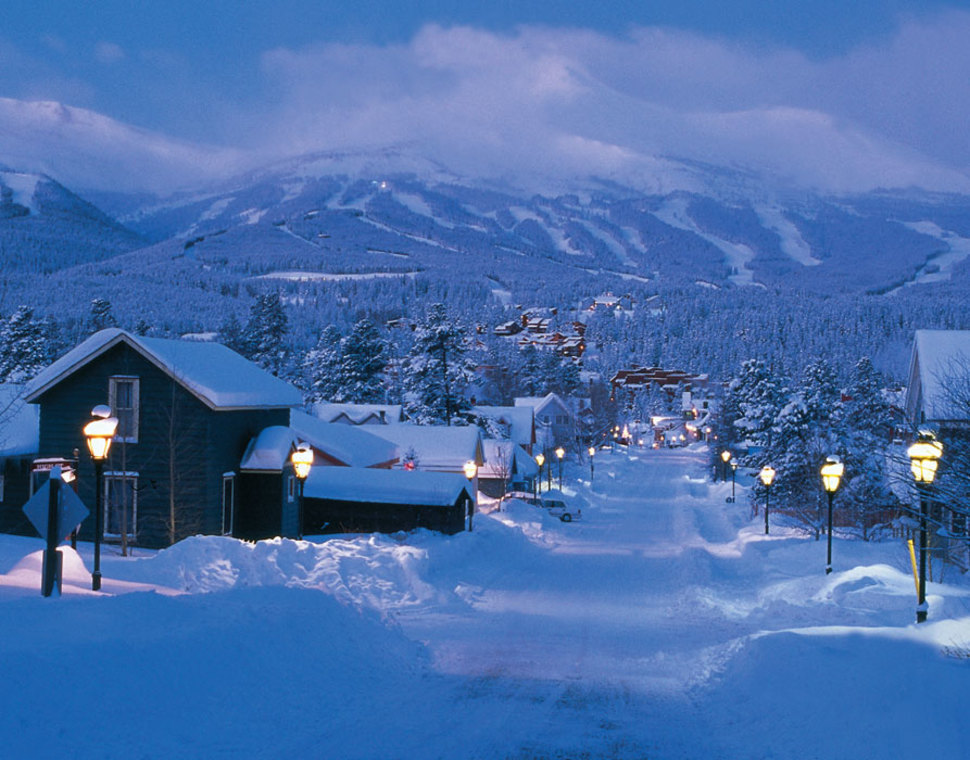 Breckenridge is a ski town that lies beneath the Rocky Mountains. A climb to the peaks offer an incredible view of the sleepy town below.
#25. Ittoqqortoormiit, Greenland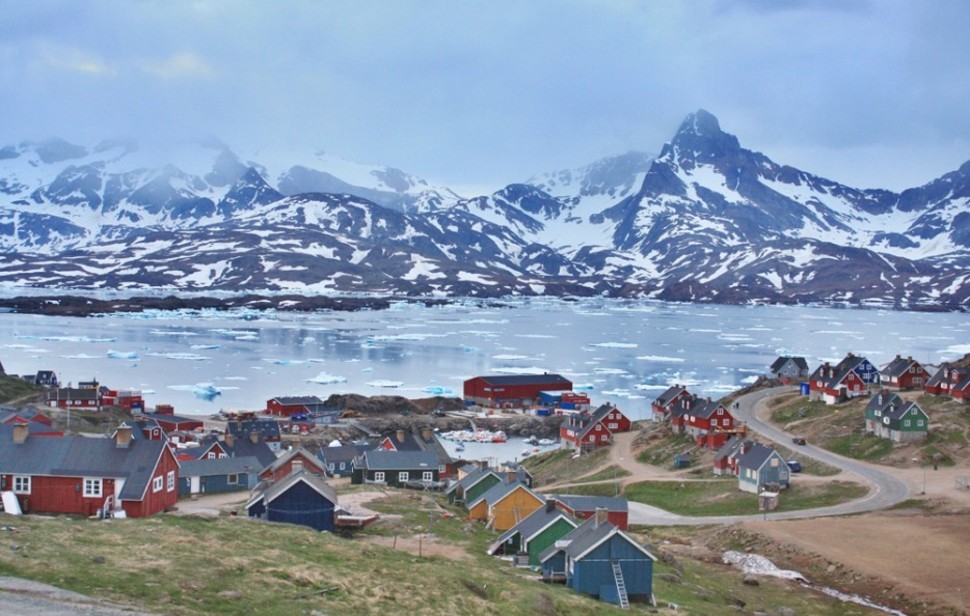 Photo by Chrissy
To get here is quite the adventure: From the capital of Iceland, you'll need to get on a once-weekly plane to Greenland and then a helicopter ride to this small, colorful town which sits by the longest glacial river system in the world.
#26. Langwies, Switzerland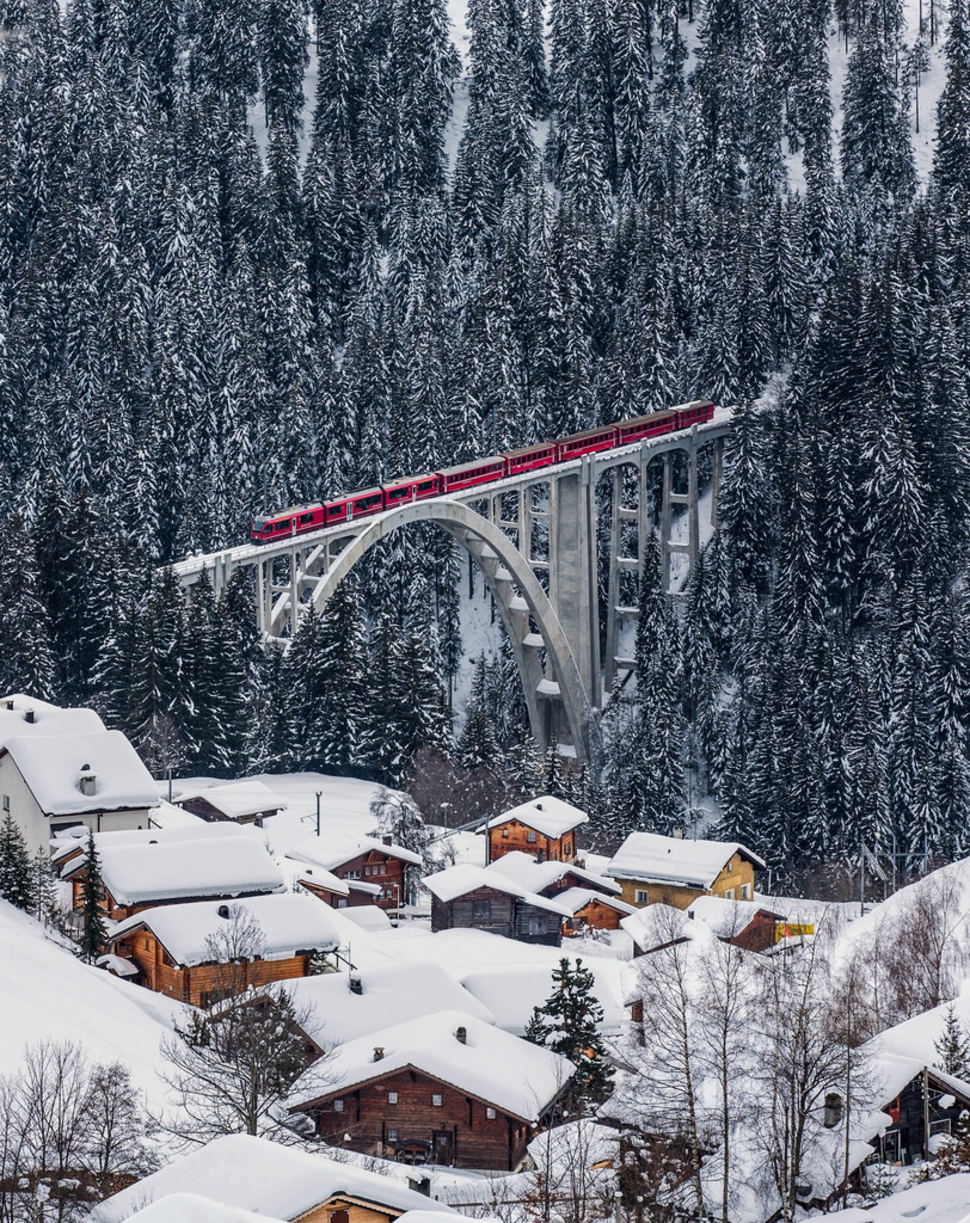 Photo by ehutphoto
This small town is perched precariously on the edge of the vast Langwies valley. Lucky visitors can take a train ride over the valley and enjoy this gorgeous area.
#27. Jablonec nad Nisou, Czech Republic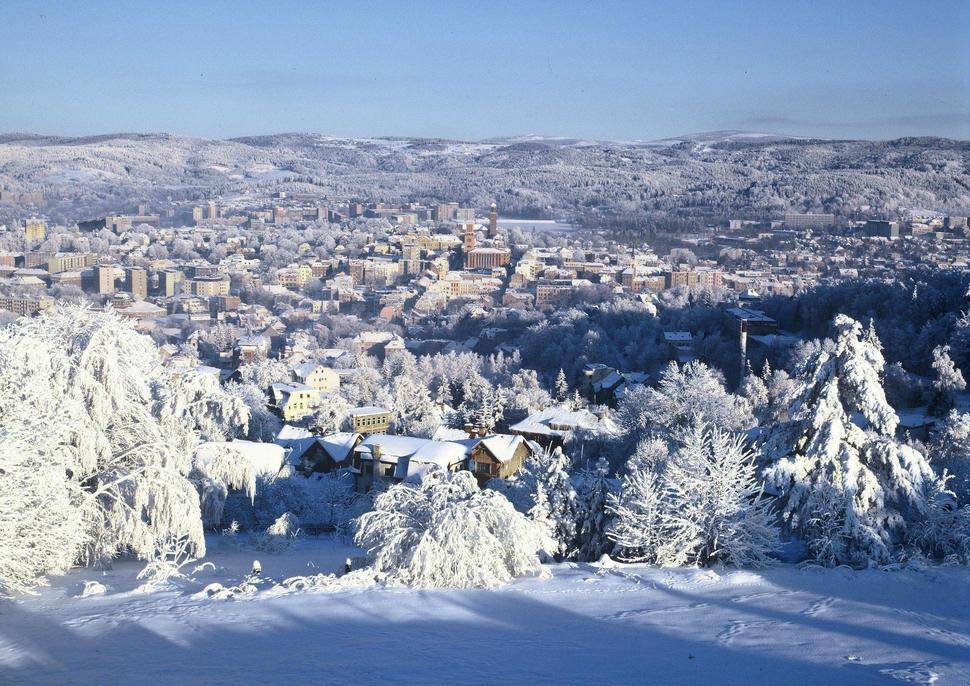 Photo by Reddit user onlysame1
This town is so beautiful that it was named Jablonec and Nisou, meaning 'Apple Orchard on the River Neisse'. Its claim to fame is from the 18th century, for producing the first piece of artificial jewellery.
#28. Jamnik, Slovenia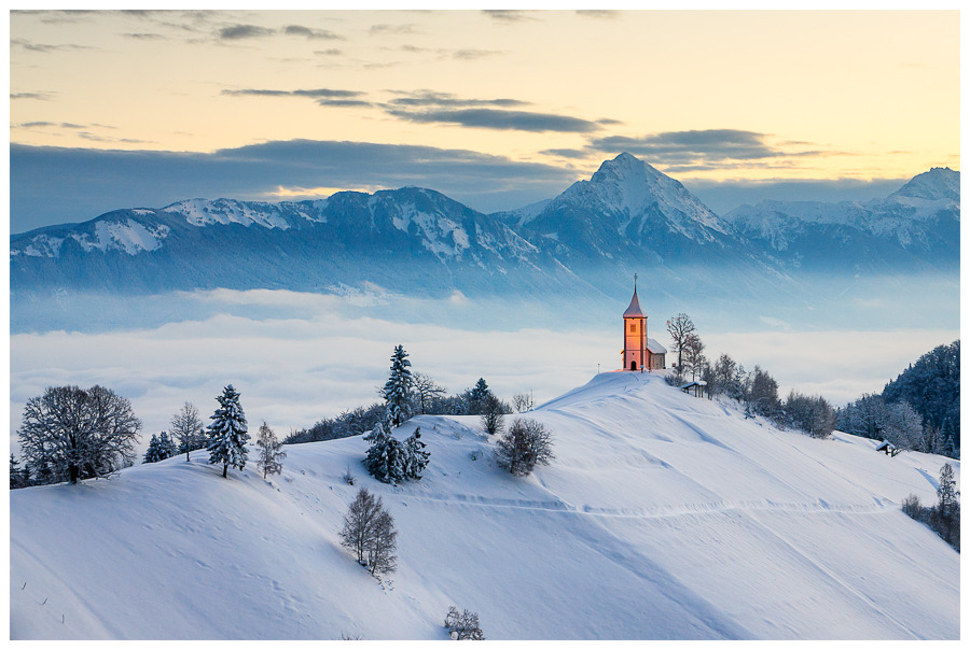 Photo by Simon Benedičič
If you're a godly person, Jamnik's local church seems the perfect spot for a bit of meditation and prayer. Beauty and solitude come together on the slopes of the Jelovica Platea.
#29. San Marino, Italy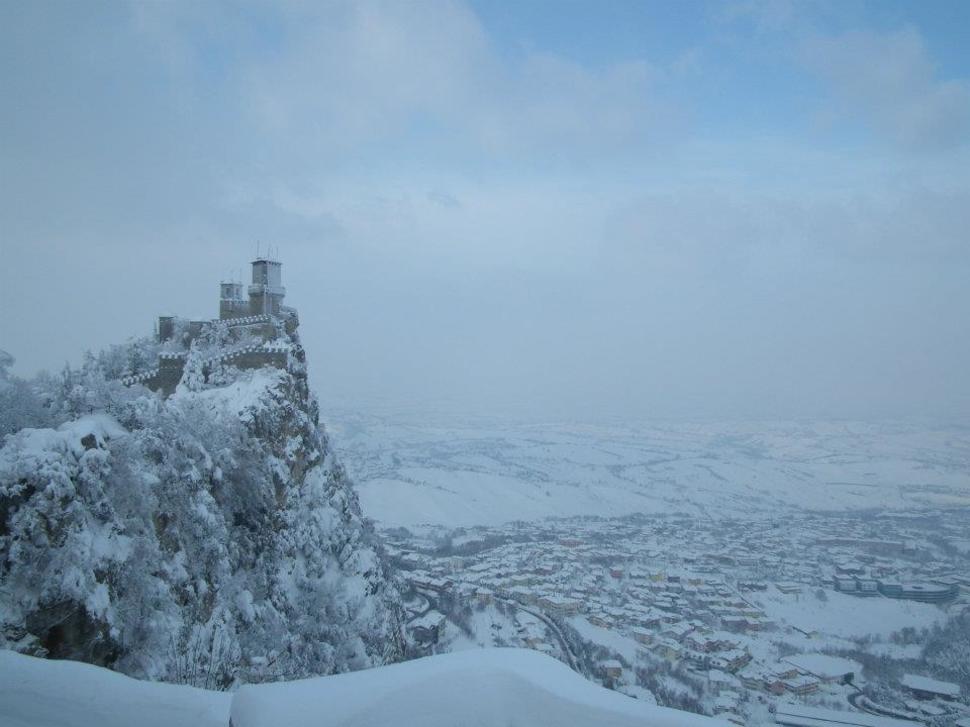 San Marino is an enclaved micro-state of just 24 square miles, surrounded by northern Italy. Founded in 301 AD, it is one of the oldest surviving sovereign states and constitutional republics in the world. The country is considered to have the earliest written governing documents (constitution) still in effect.
#30. Engelberg, Switzerland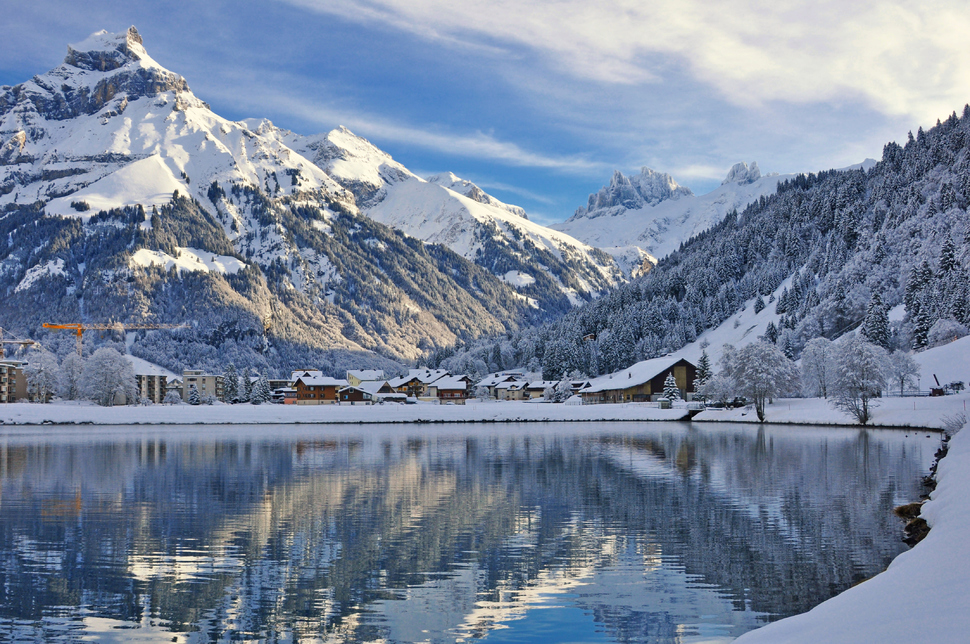 Photo by Svetlana Peric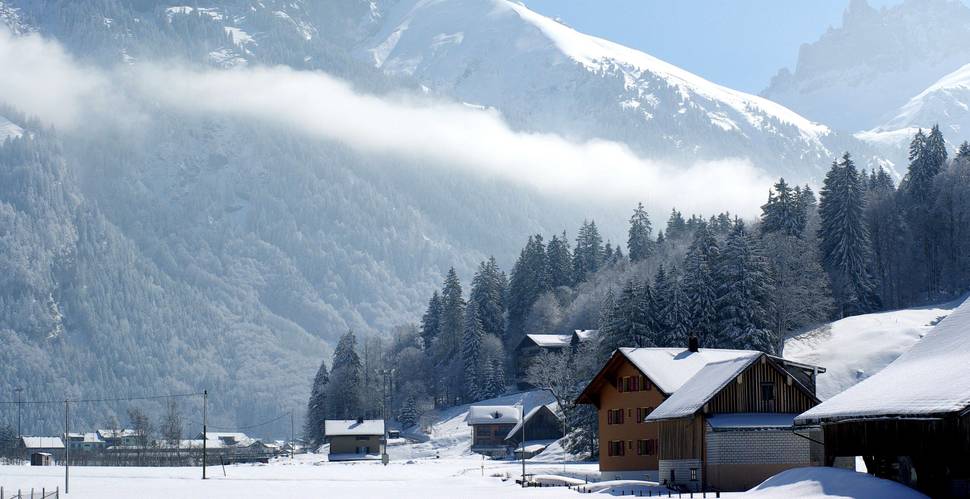 Engelberg is a little-known resort town surrounded by the Alps on one side and the crystal clear waters of four lakes on the others. A true hidden gem.