#1. Barack Obama as a freshman college student [1980].

Source: Lisa Jack
#2. Brad Pitt (holding the ball) with his childhood basketball team the Cherokee Rejects in Springfield, Missouri [1977].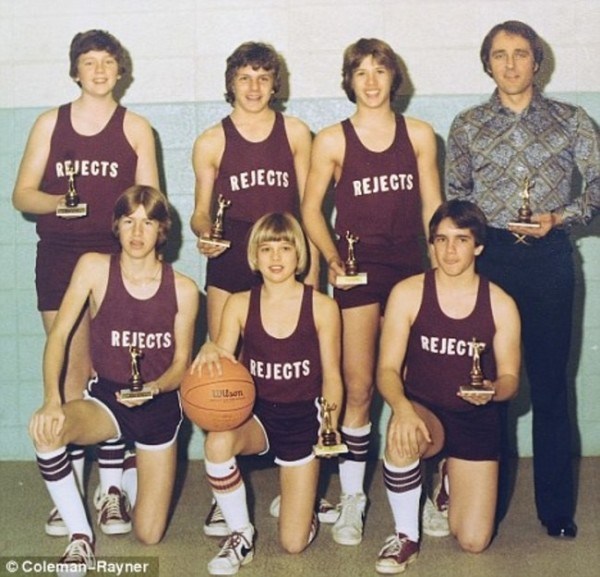 Source: Coleman-Rayner
When asked what the trophy was for, Brad said he can't remember.
#3. Bill Gates' mug shot [1975].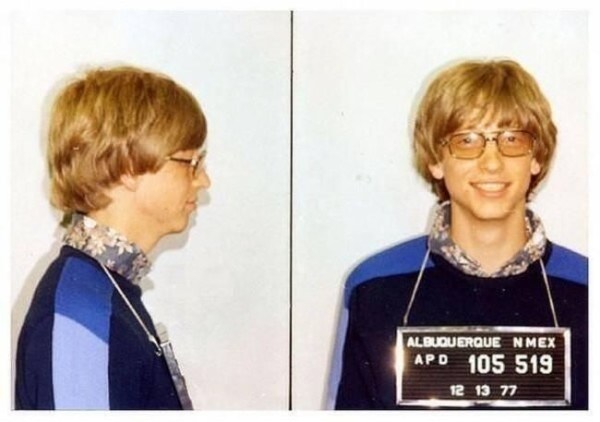 Source: Reddit
He had been arrested for speeding and driving without a license.
#4. Bill and Hillary Clinton in their Yale days as college sweethearts [1970s].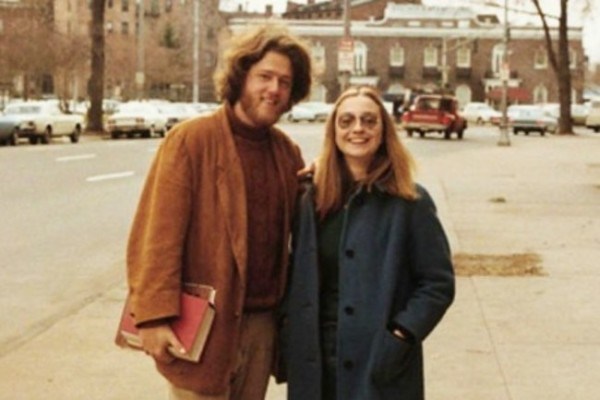 Source: Clinton Family Historical Collection
#5. 23-year-old Frank Sinatra after he was arrested for adultery and seduction, a crime at the time [1938].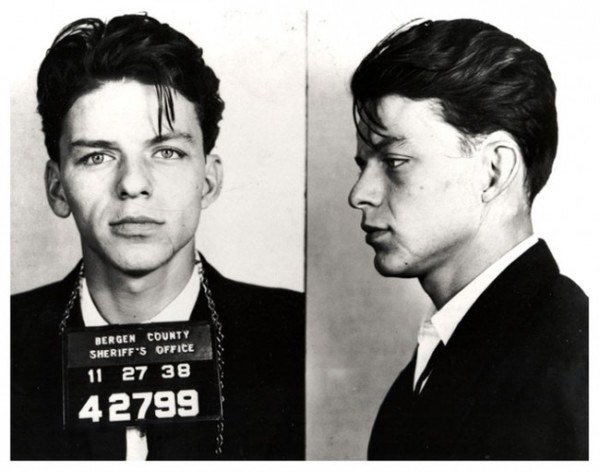 Source: Wikipedia
Sinatra was released on a $1,500 bail. Later on, the complaint was withdrawn after the complainant was found to be married.
#6. Tommy Lee Jones while playing as an offensive guard at St. Mark's School of Texas [1965].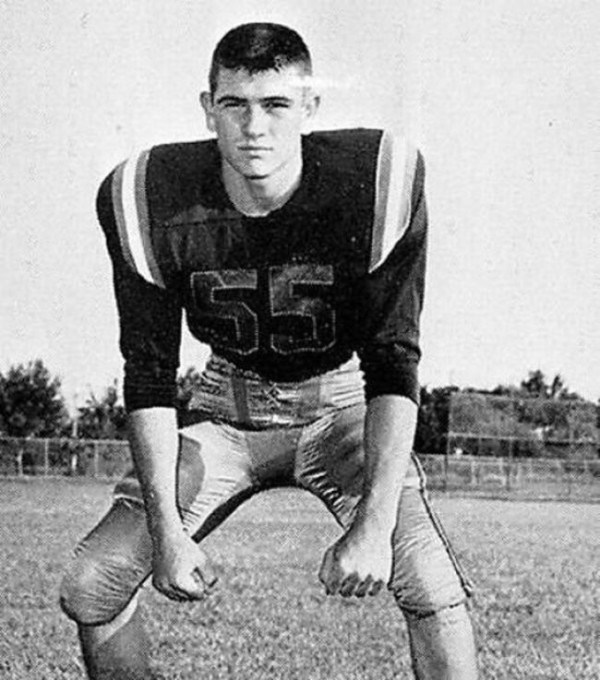 Source: Seth Poppel/Yearbook Library
Jones was part of the undefeated 1968 Harvard varsity football team.
#7. Morgan Freeman sporting an afro in the TV show The Electric Company [1970s].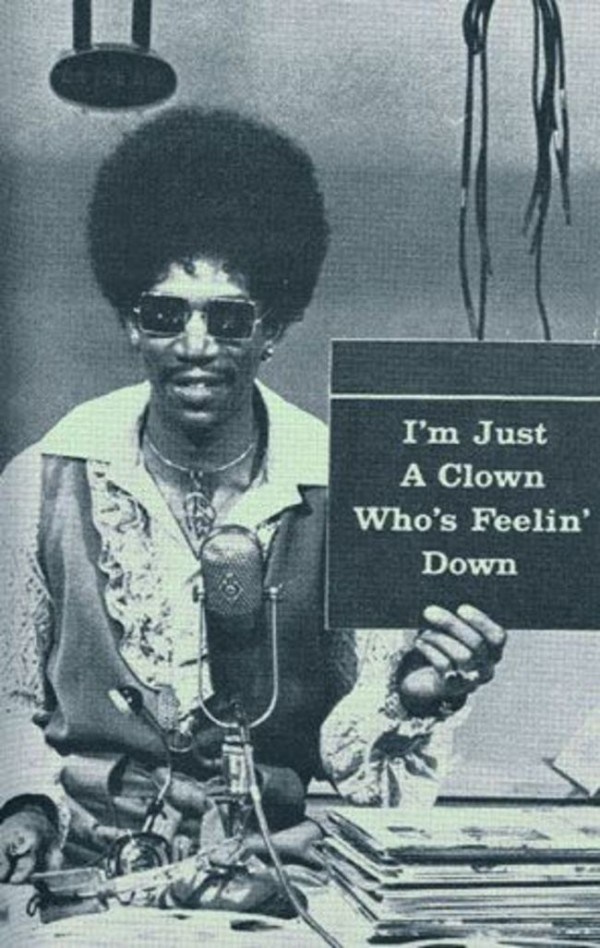 Source: Reddit
Freeman played Easy Reader on the PBS' The Electric Company, a program intended to develop grammar and reading skills among elementary school kids.
#8. Vin Diesel's yearbook photo [1985].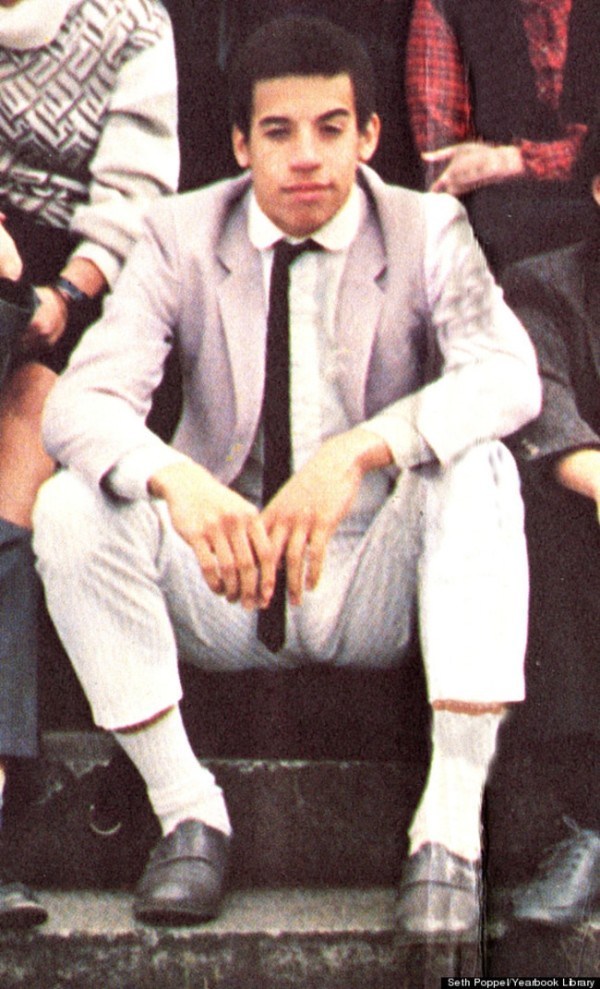 Seth Poppel/Yearbook Library
#9. Steve Buscemi during his days as a New York firefighter [1976].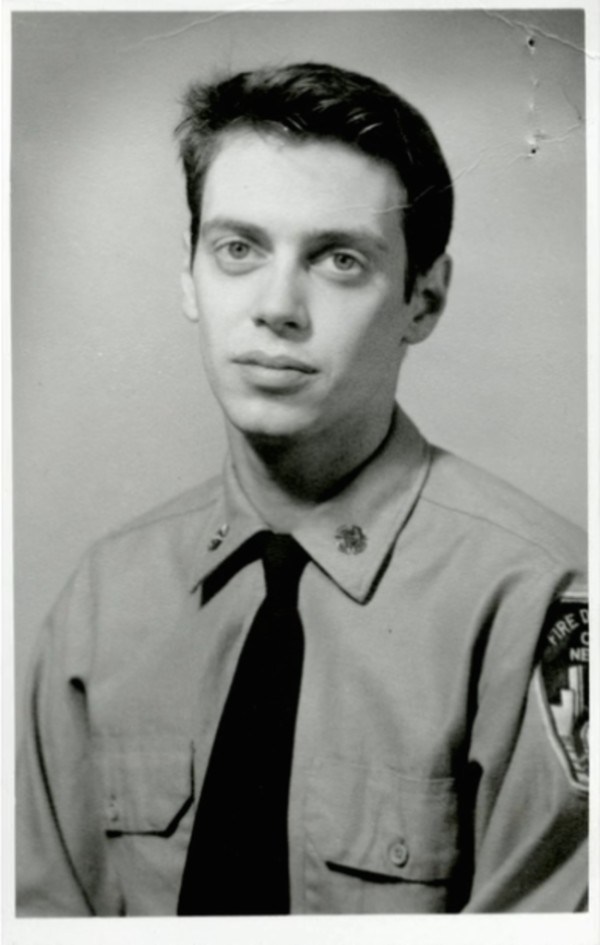 Source: Reddit
Buscemi rejoined NYFD after 9/11 and helped search for survivors at Ground Zero.
#10. Muhammad Ali, then still Cassius Clay, "trains" in a pool at the Sir John Hotel in Miami [1961].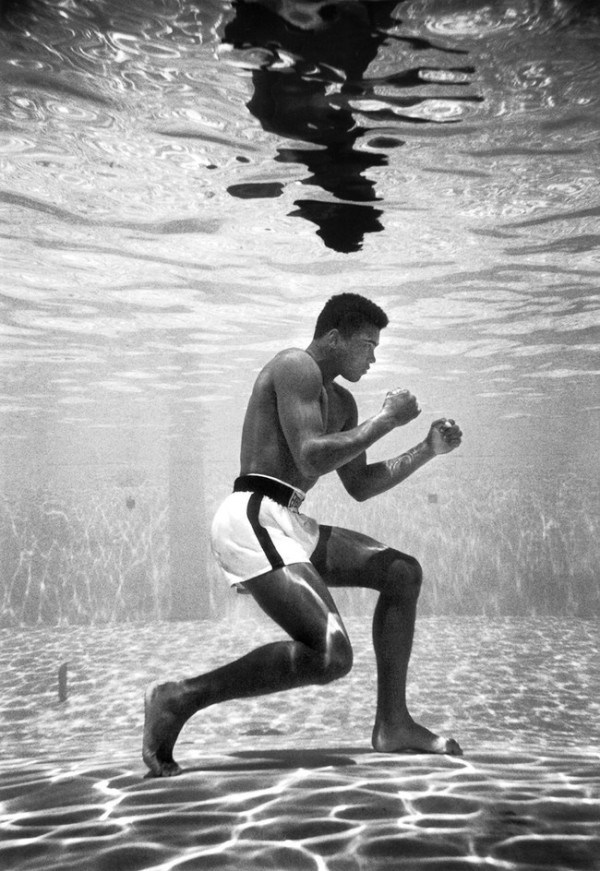 Source: Flip Schulke
Ali claimed that an underwater training gave his hands added resistance. It was a practical joke, he didn't even know how to swim.
#11. Robert Downy Jr with his father's friend, Mike Tyson [c. 1980s].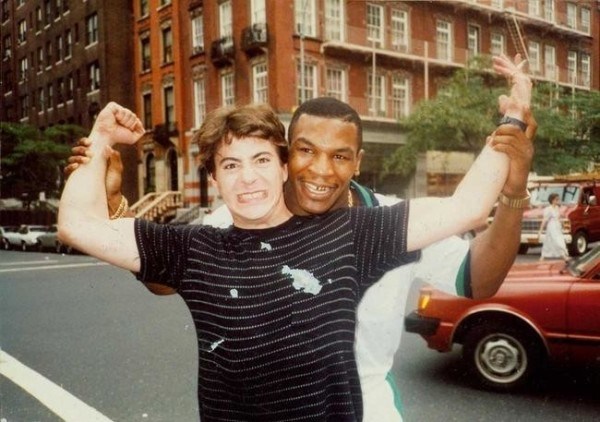 #12. Steve Carell dressed in costume for a play in his final year at Middlesex School [1980].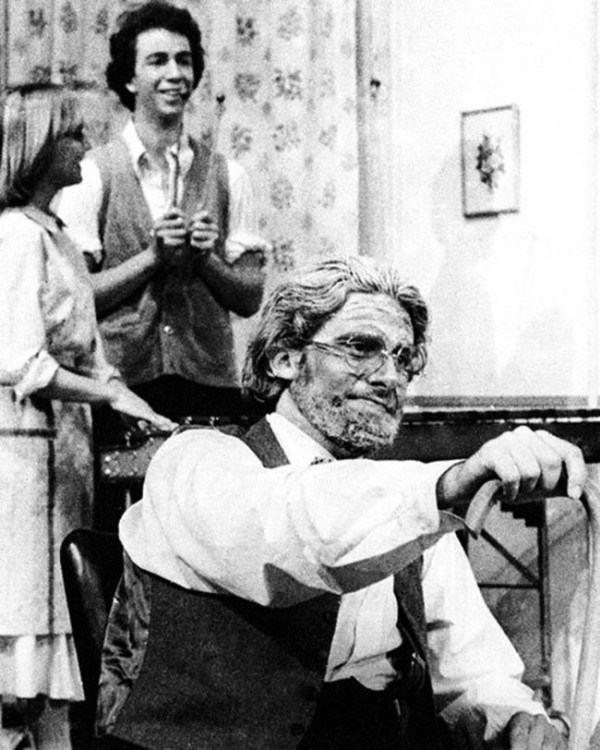 Source: Seth Poppel/Yearbook Library
Steve was playing the role of Grandpa Vanderhof in their school adaptation of the comedic classic, "You Can't Take it With You."
#13. Stephen Colbert in as a college student [c. 1984].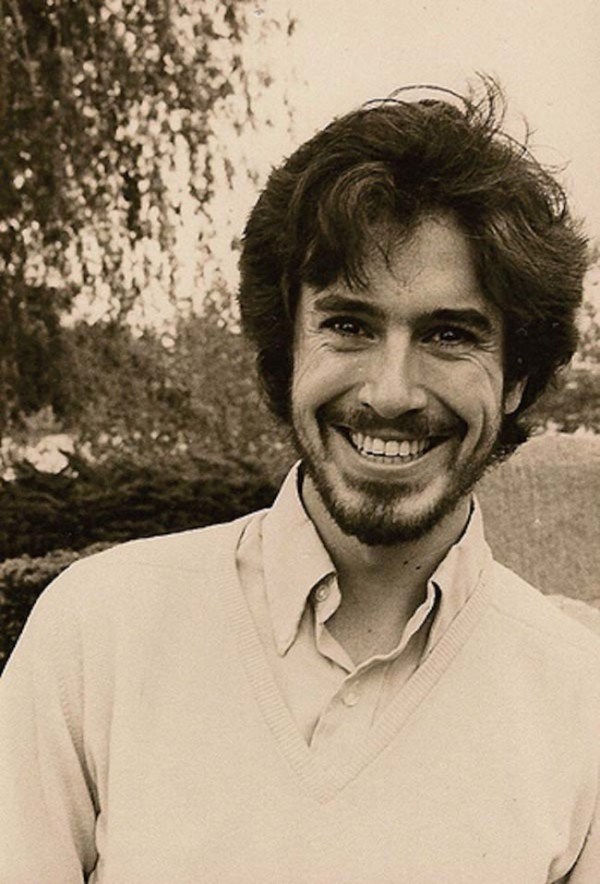 #14. 16-year old Sarah Silverman at one of her first casting calls for 'Gypsy' [c. 1980s].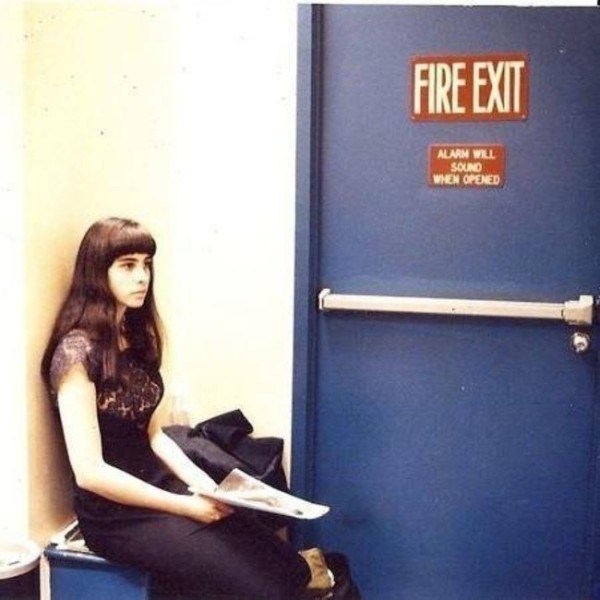 Source: Reddit
#15. Jerry Stiller and his son, Ben Stiller, on a trip to New York to see the Broadway presentation of The Gin Game [c. 1978].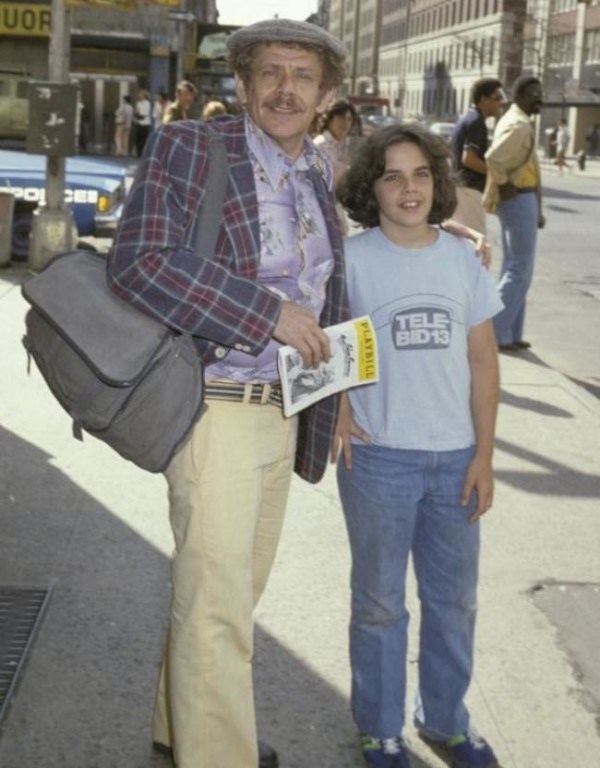 Source: Reddit
#16. Arnold Schwarzenegger when he first set foot on New York City [1968].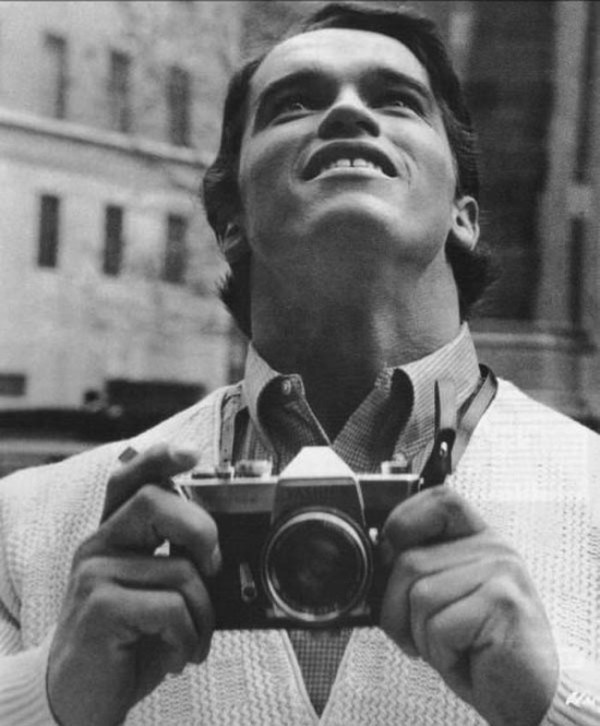 Source: Reddit
In 1968, Arnold Schwarzenegger had emigrated to the United States and spoke very little English.

#17. A 26-year-old Joe Biden [1964].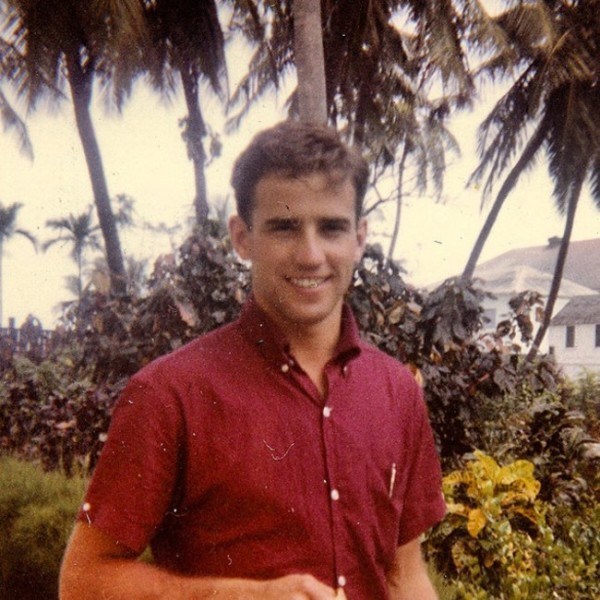 Source: Reddit
#18. Christian Bale with his Amstrad computer [c. 1988].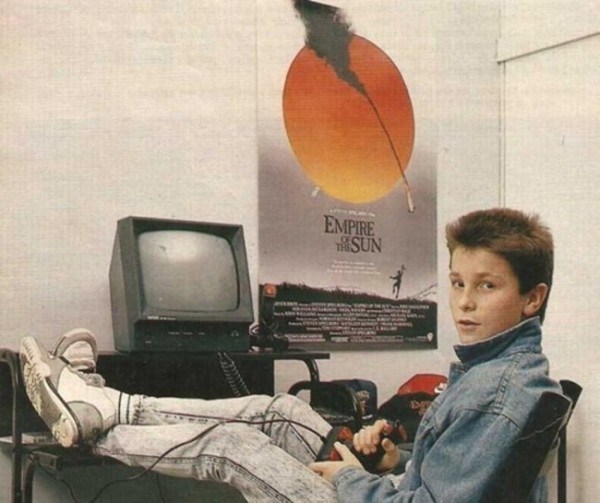 Source: Reddit
#19. Bob Ross during his days as a Master sergeant in the USAF [c. 1961–1981].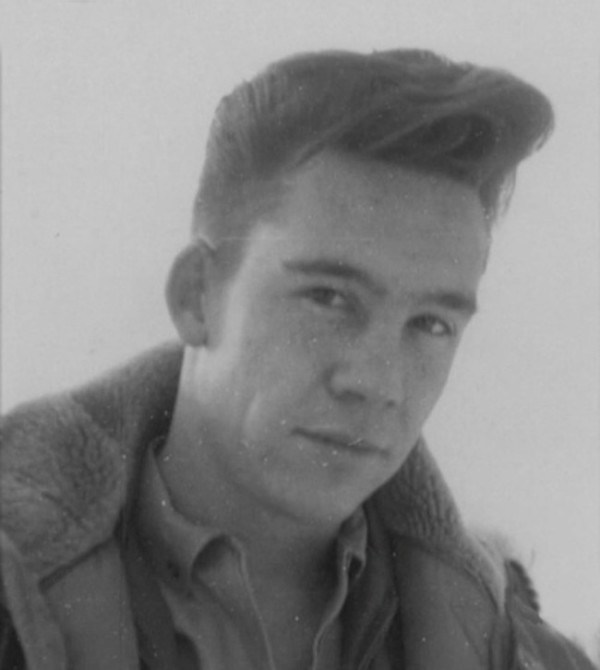 Source: Reddit
#20. Young Bob Marley in his first band, the Wailers [1965].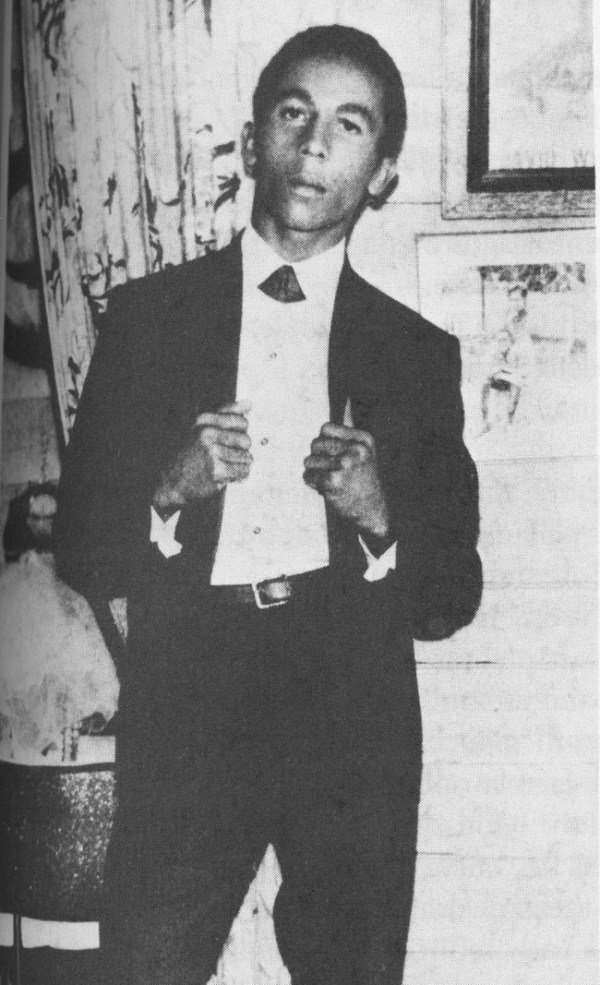 Source: Reddit
The Wailers would disband in 1974 because of some members' refusal to tour. Marley led a brief but incredibly successful solo career before reuniting with his old crew.
#21. Bill Cosby as a fullback for the Temple Owls [1961].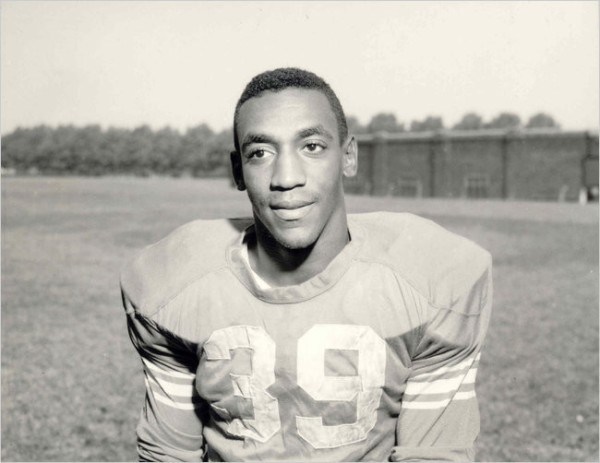 Source: Reddit
#22. Vladimir Putin (far left, with the camera) as a young KGB spy, meeting Ronald Reagan.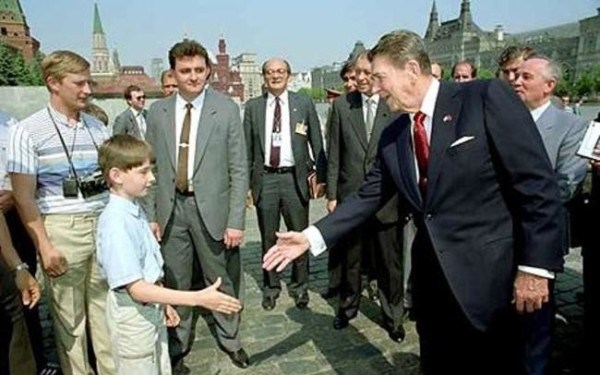 Source: Telegraph
He was disguised as a member of a tourist party and instructed to embarrass Ronald Reagan during his first visit to Moscow.
#23. A young Jim Carrey [c. 1970s].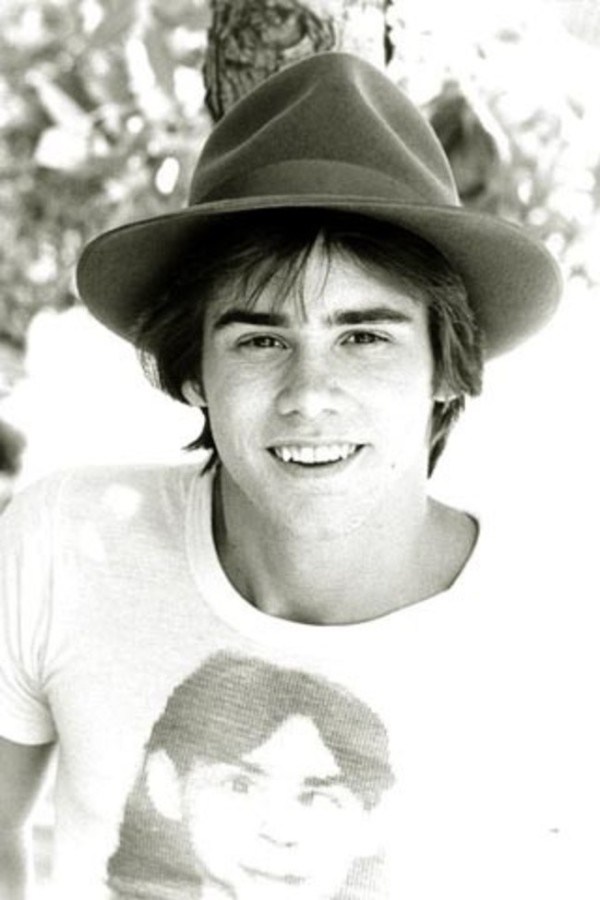 Source: Reddit
#24. Joseph Stalin's mugshots [1911].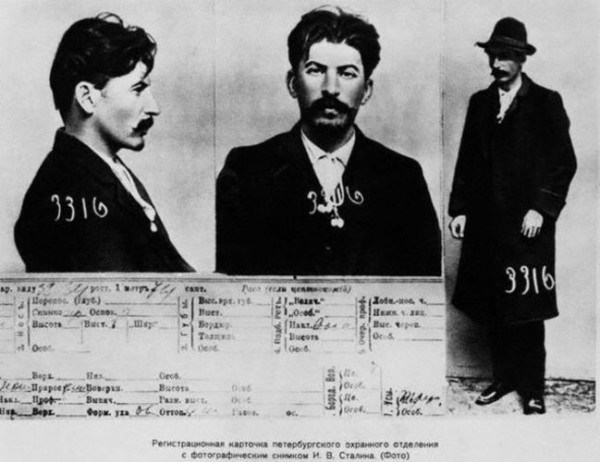 Source: Wikipedia
Prior to the revolution of 1917, Stalin was a poet and a vehement opponent of the Russian government. This is one of the information cards that Russian police kept on file.
#25. Michael Jordan in his college dorm [1982].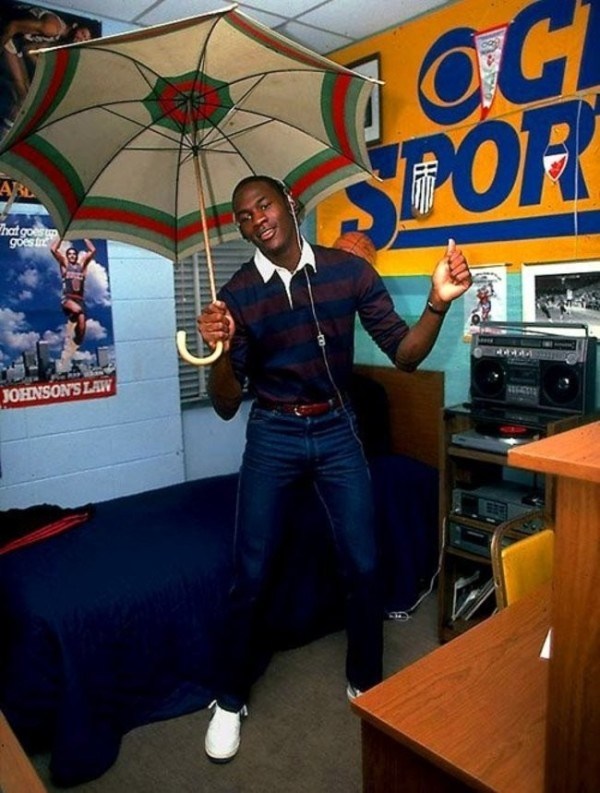 Source: Wikipedia
Jordan majored in cultural geography at North Carolina.
#26. A young Bill Clinton with his saxophone [c. 1960].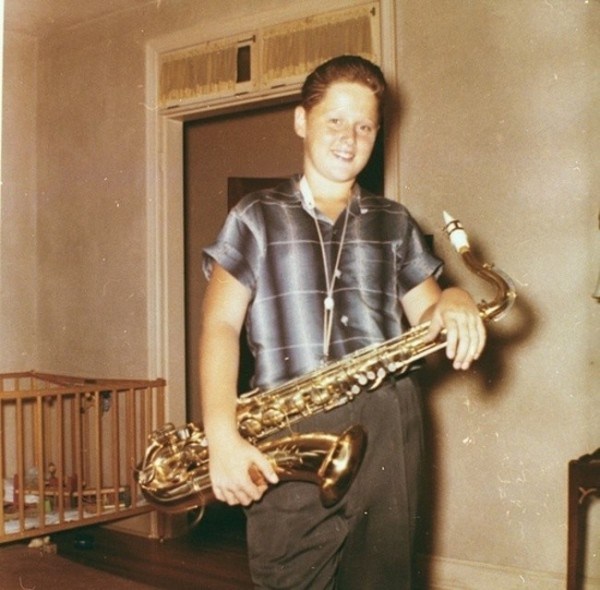 Source: Wikipedia
Clinton briefly considered dedicating his life in music. He abandoned his dream upon realizing he can never be Coltrane nor Getz, but can be very good at serving the public.
#27. Don Cobain, Kurt Cobain's father, holds his new-born [1967].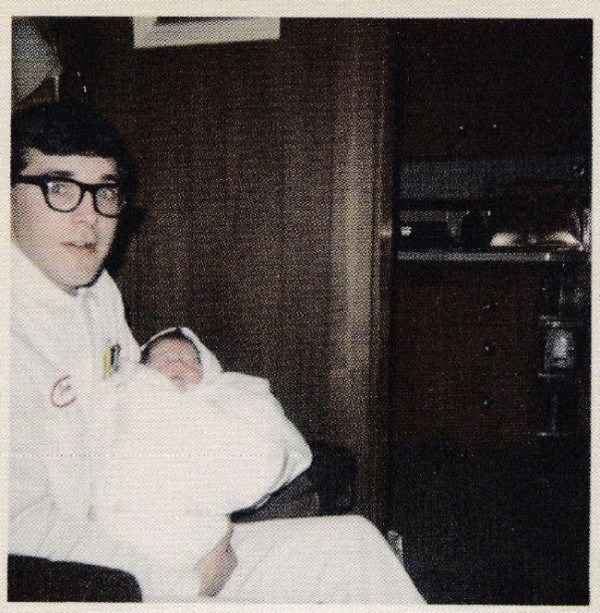 #28. Dwayne Johnson at age 15 [1987].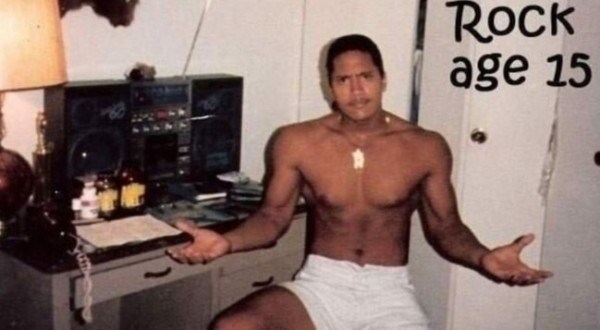 Source: Dwayne Johnson Facebook
#29. Tony Hawk in his teenage years [1980s].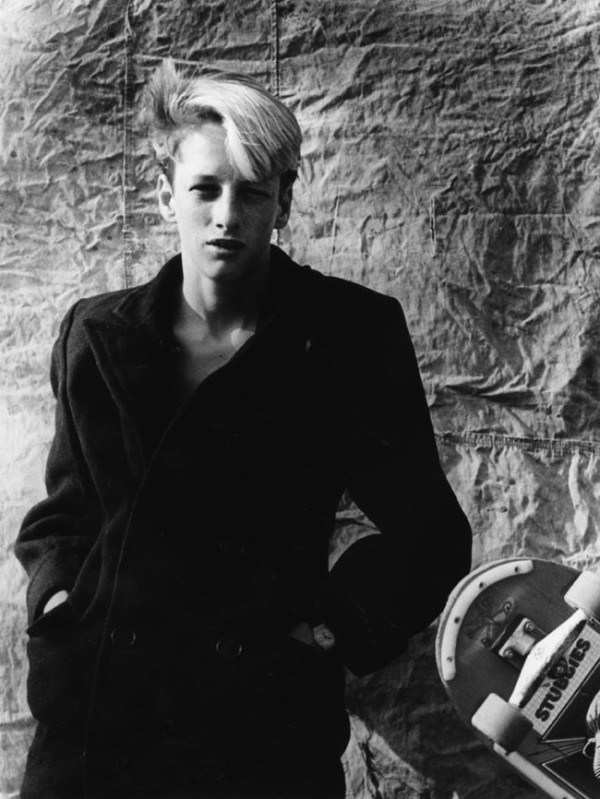 #30. Robin Williams as a senior at Redwood High School [1969].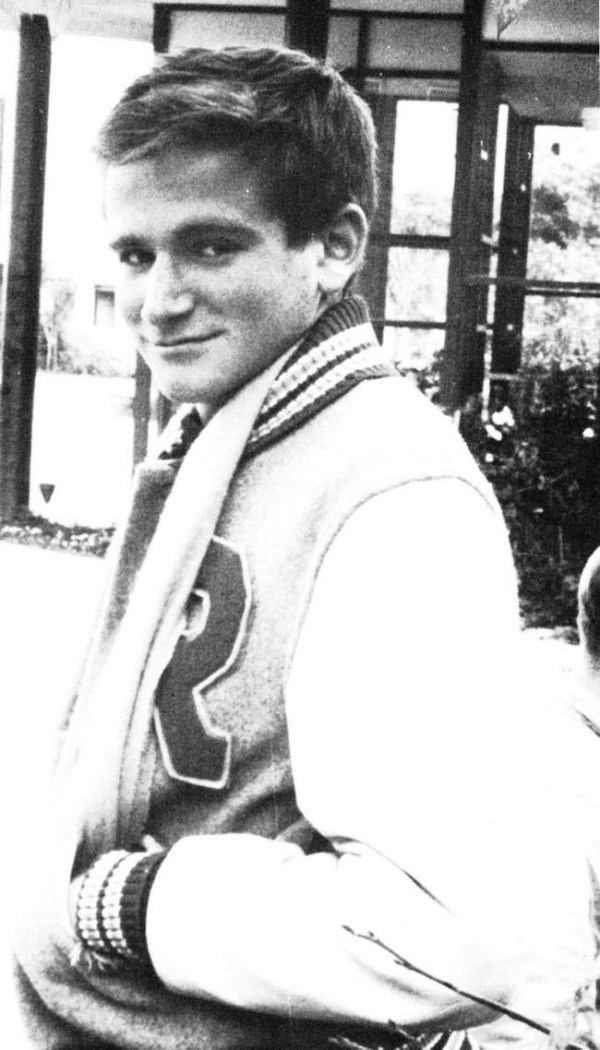 Source: IMDB
Williams was voted "Least Likely To Succeed" while at the school. By the time of his death, at least 106 acting credits were attributed to him.
#31. McCartney, Lennon, & Harrison as wedding singers [1958].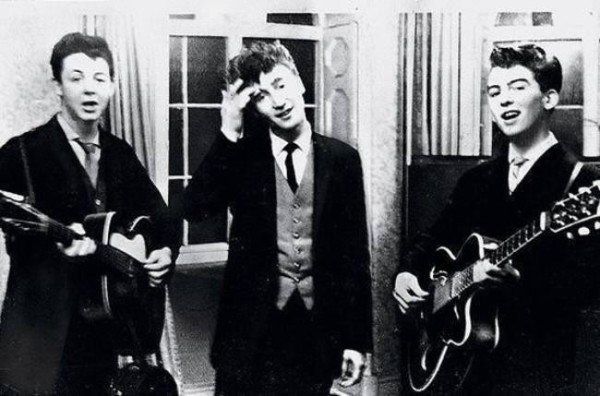 via distractify
#32. Metro-Goldwyn-Mayer's Leo the Lion [1950s]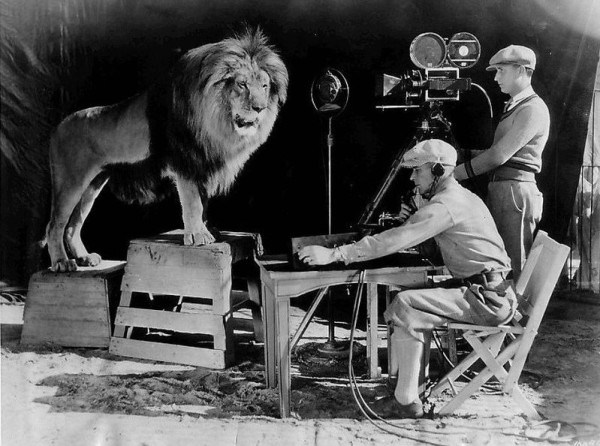 Public domain photo
#33. 18-year old Queen Elizabeth II as a truck driver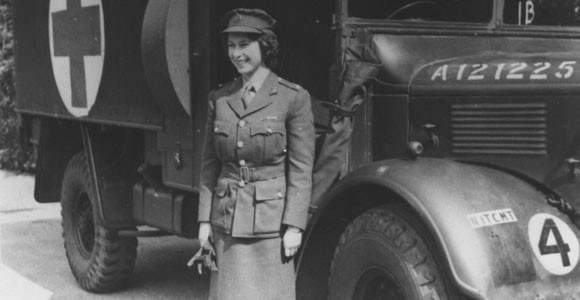 Source: history.com
She remains the only member of the Royal Family and the only state leader to have served in WWII.
#34. Bill Gates visits Steve Jobs in his California home [1991].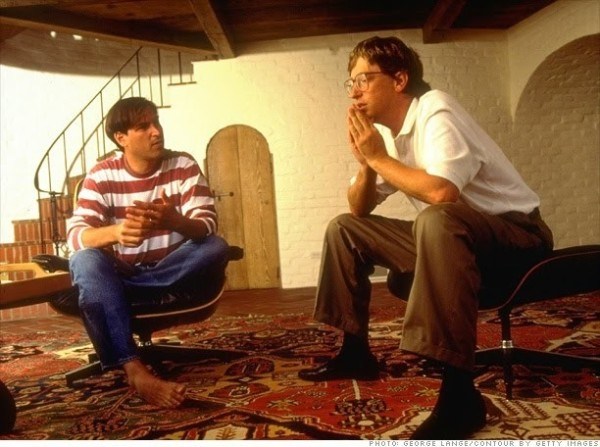 Photo by George Lange, via cultofmac
#35. Stephen Hawking marries Jane Wilde [1965].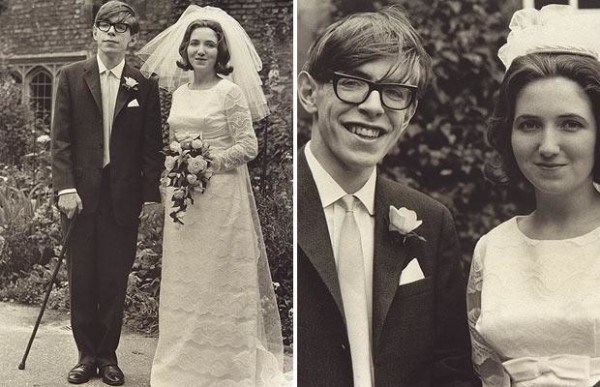 Source: Telegraph
#36. Teenage Bill Clinton meets then-president John Kennedy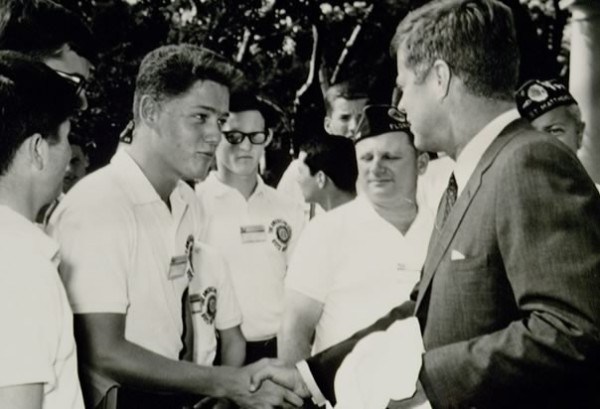 Photo by Bettmann/Corbis, via History.com
#37. Resident Evil lead actress Milla Jovovich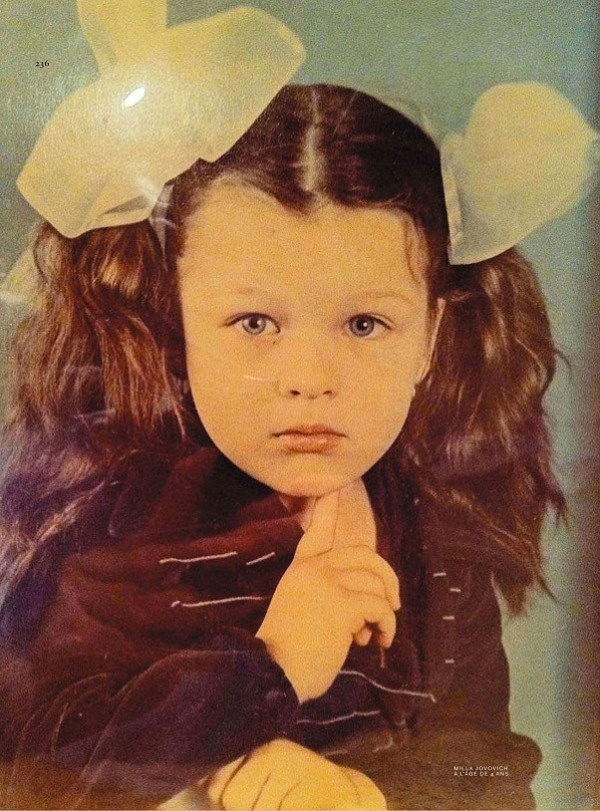 Source: Freeyork
#38. Bruce Willis at age 22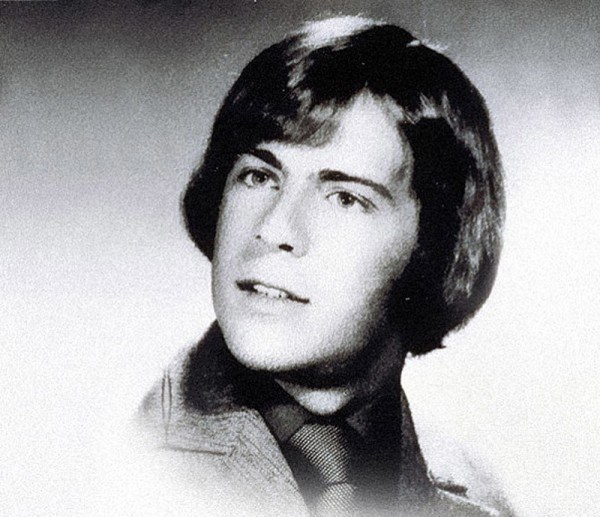 Source: Freeyork
#39. The Iron Lady, Meryl Streep, as a freshman class treasurer.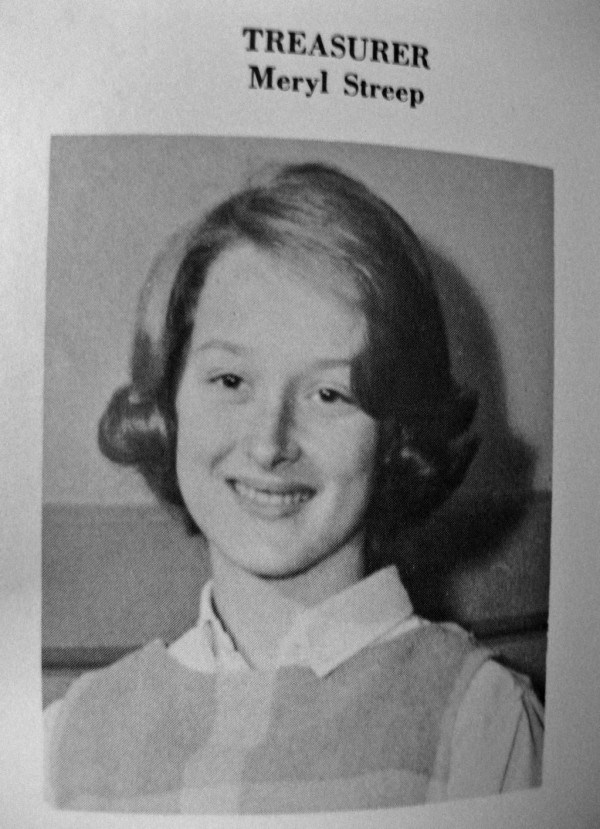 via Jgeilsband
#40. Robin Williams as a "cheerleader" [1979].

Source: Huffington Post
He marched in as the cheerleader for the Broncos, which would then beat the Patriots 45-1o.