There comes a time in every person's life when a house or a room needs to be renovated. And anyone who's ever been in that position can tell you one thing: it's not a walk in the park.
These home improvement ideas will give you inspiration for your future renovation projects — from simple additions to sweeping changes, we've got you covered.
#1. Floating house, meet glass floor.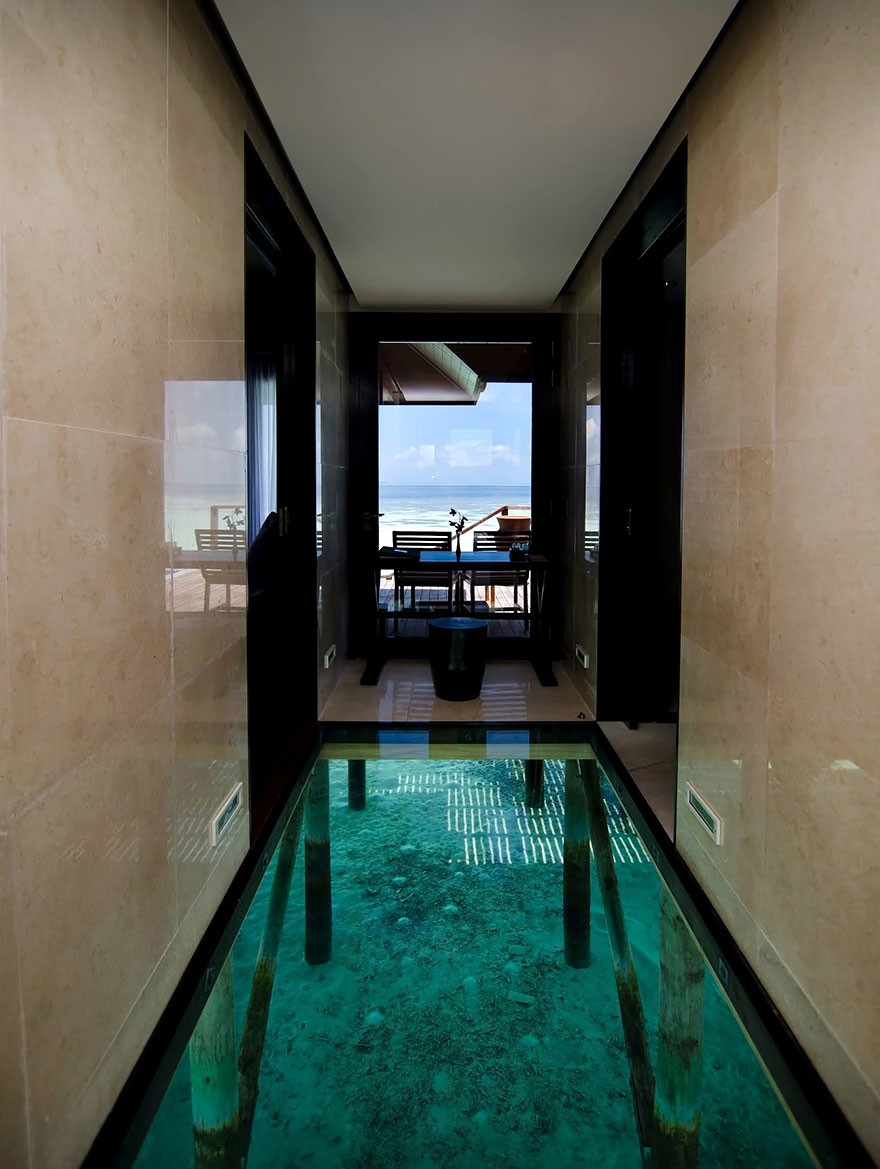 source
#2. Perfect reading cave.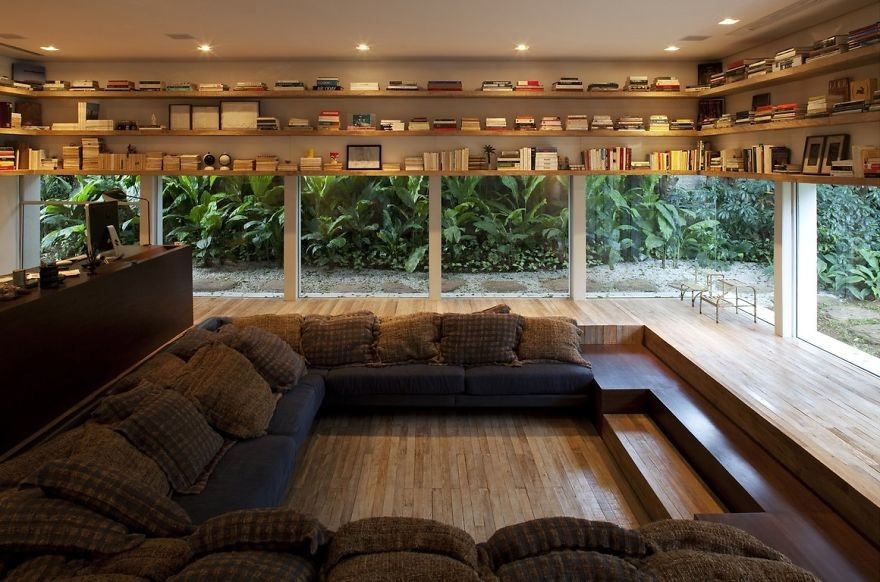 source
#3. These blinds let you see a better view when closed.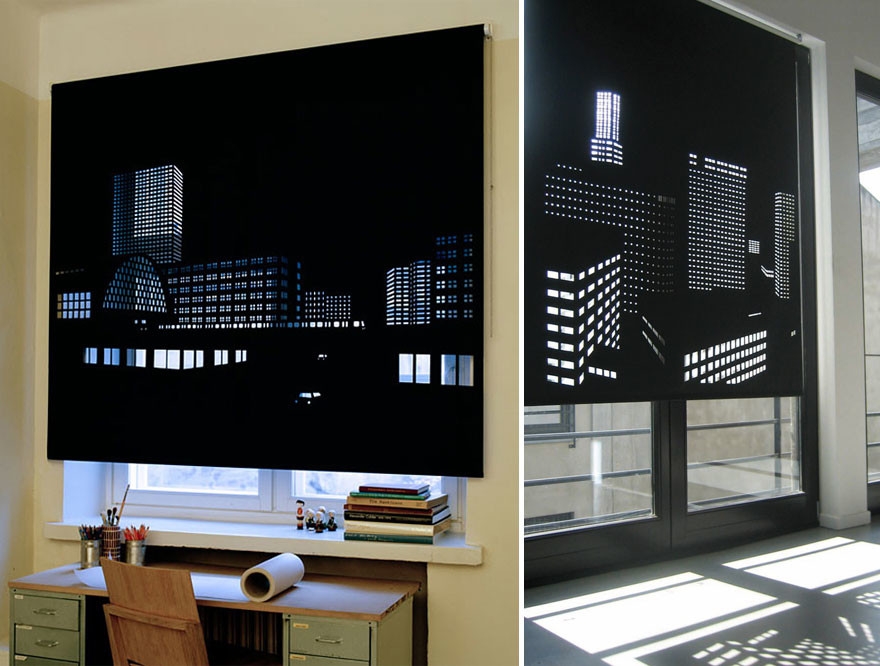 source
#4. "Tree house" attic, probably an overprotective parent's idea.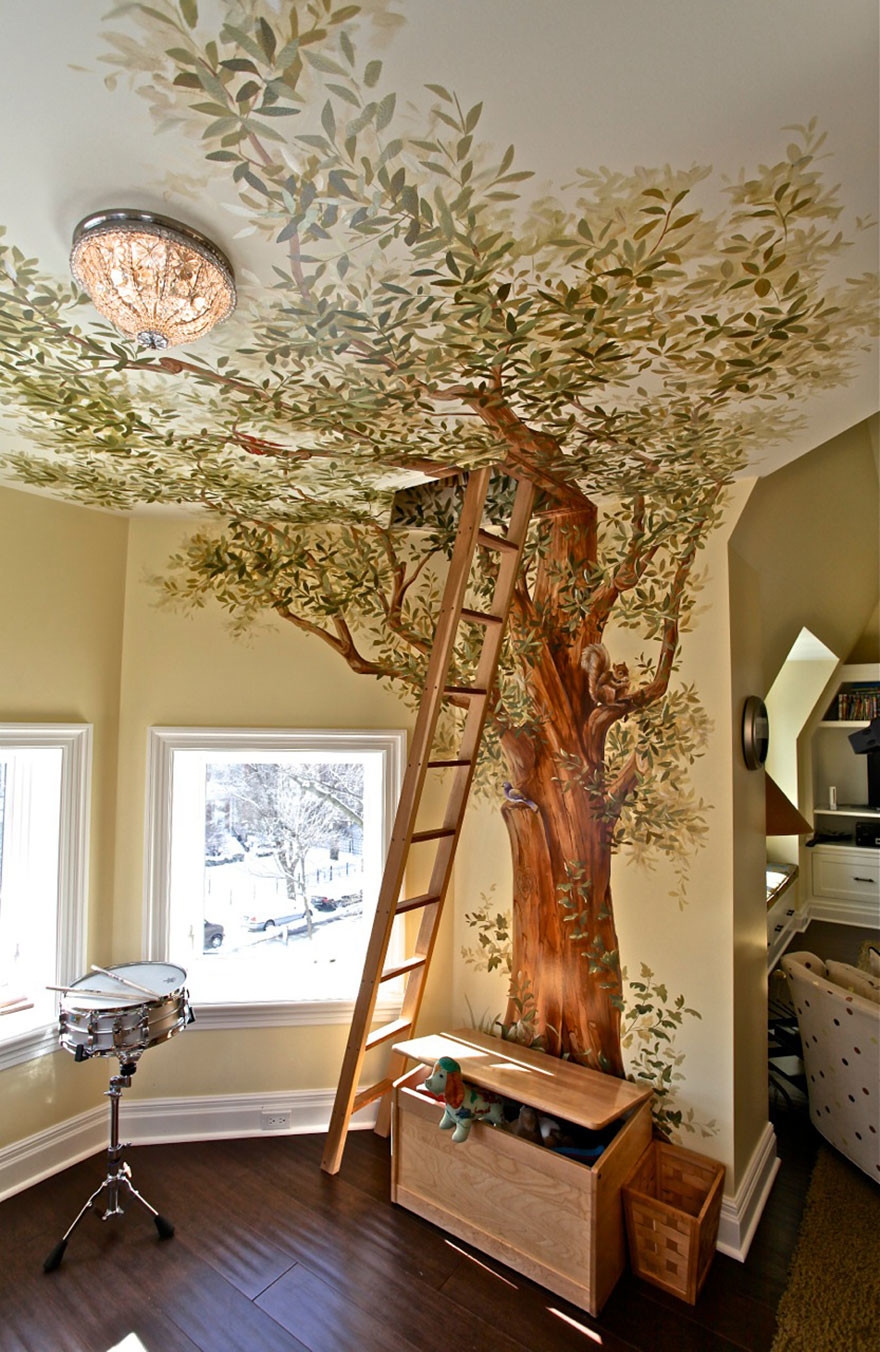 source
#5. Stairs that transform into an Autobot dresser.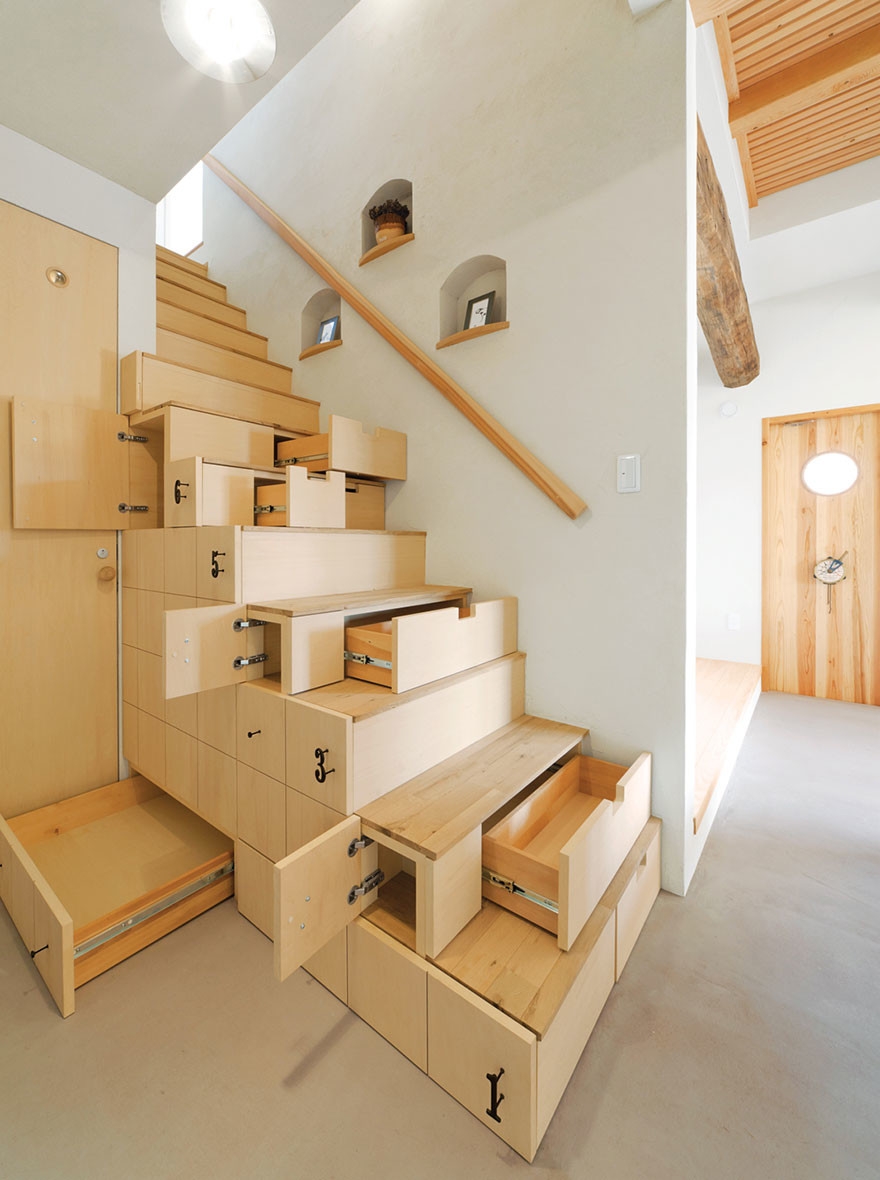 source
#6. If your spouse always forgets to look at the time, build a giant clock into your wall.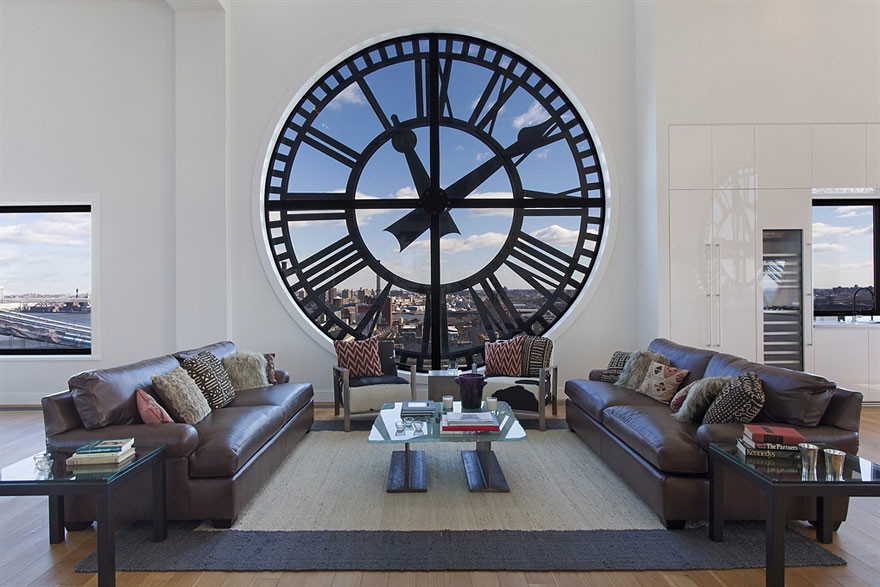 source
#7. Reading nook, perfect for reading sci fi novels in.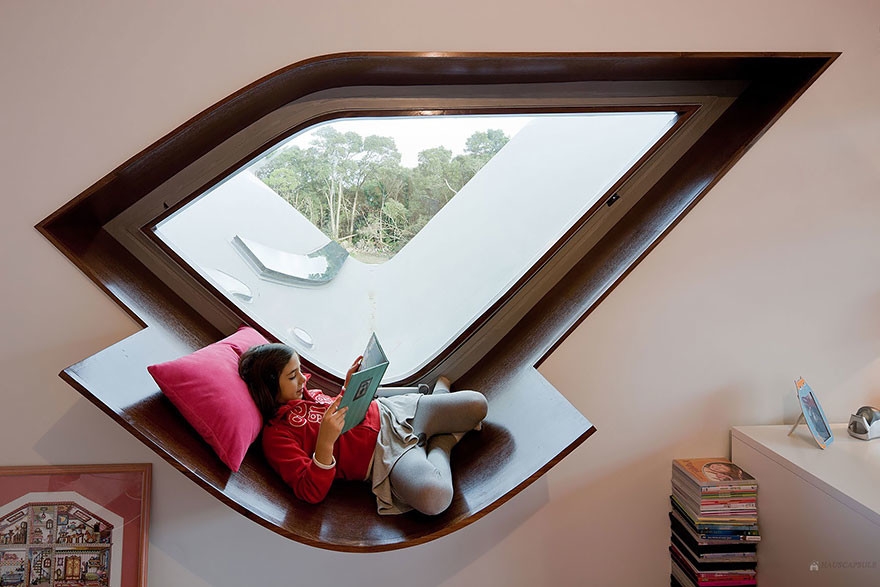 source
#8. "And a river of glass runneth 'tween two woods."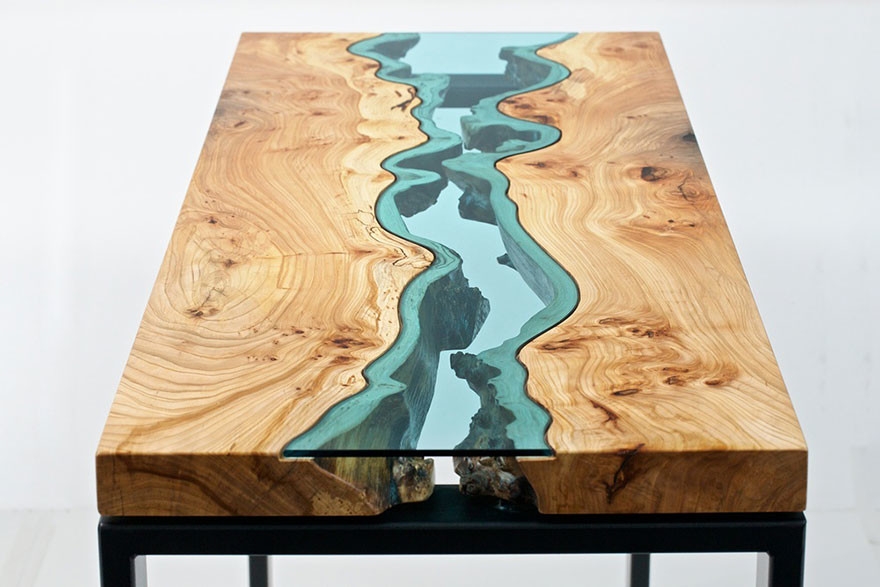 source
#9. Indoor tree house: every kid's fantasy.

source
#10. Stained-glass wooden door made of Pantone swatches, for that cathedral effect.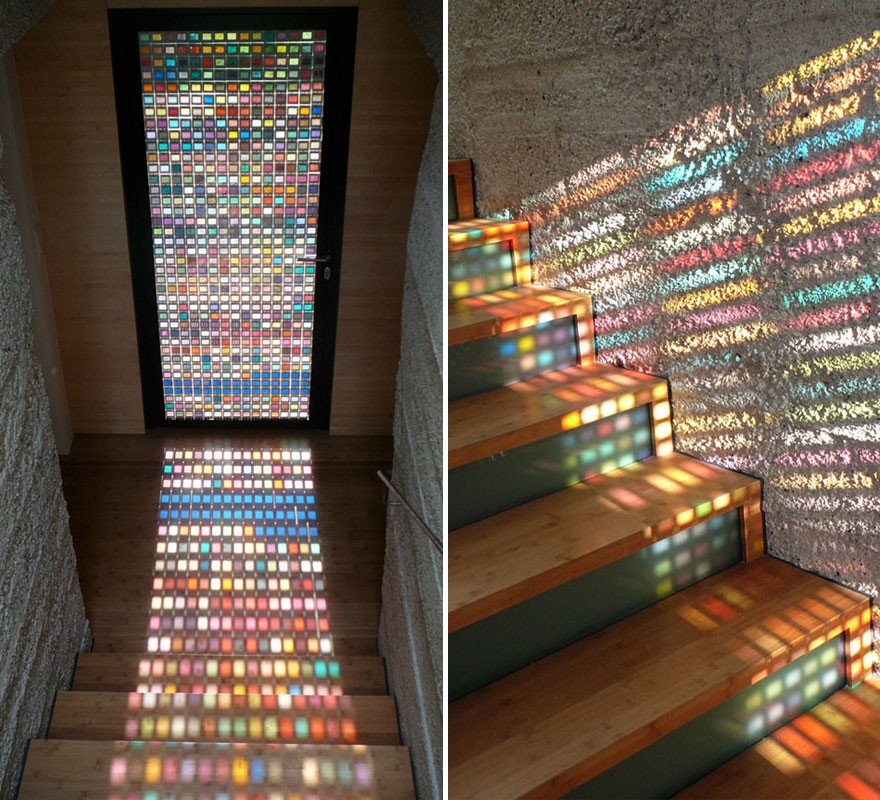 source
#11. Incorporate = what you do when you're stuck between building your house and not wanting to chop an ancient tree down.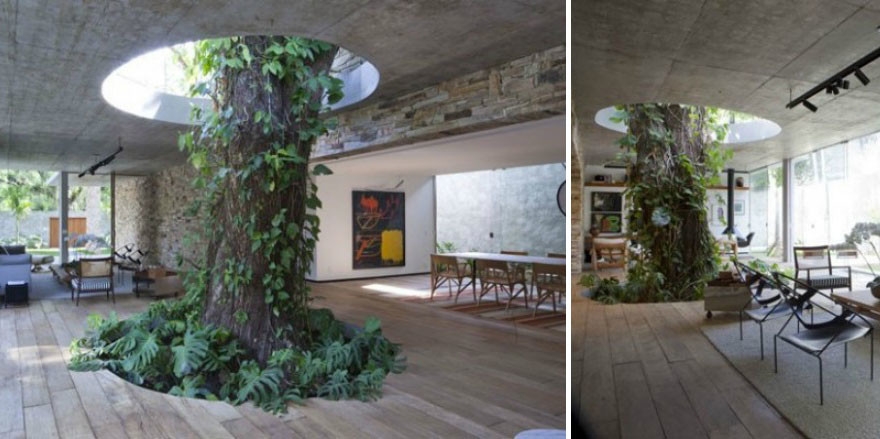 source
#12. Van Gogh's Starry Night, made into a rock wall.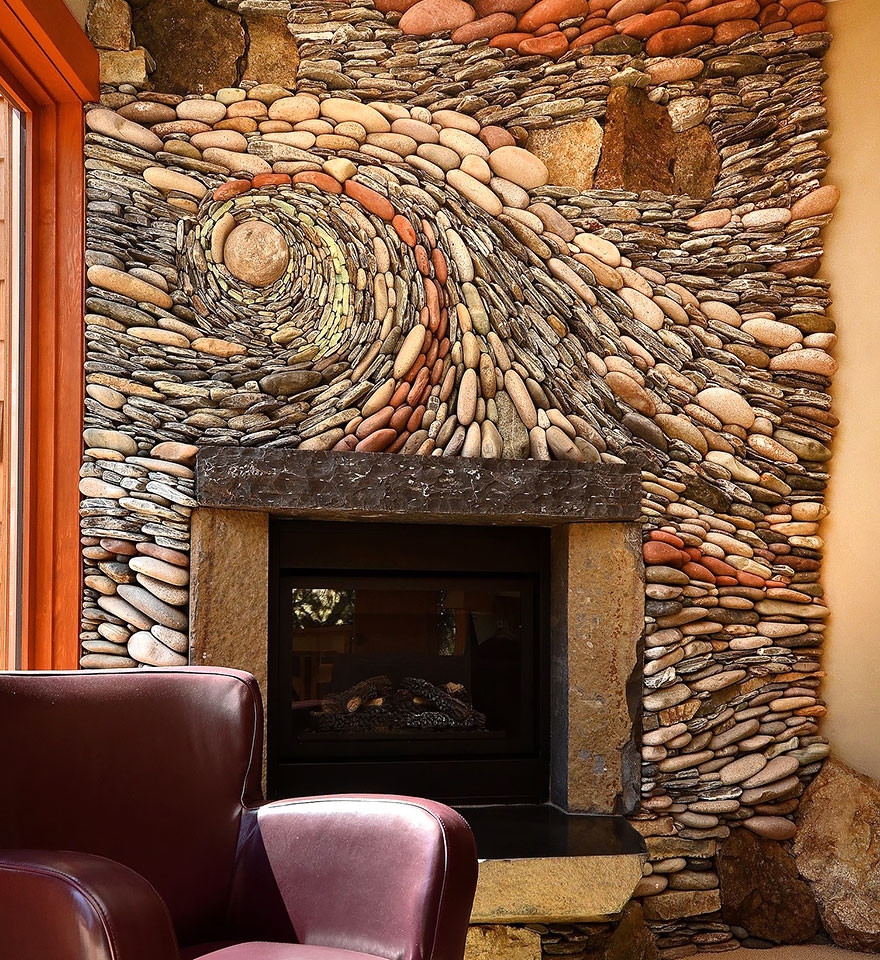 source
#13. Creepy forest shadows chandelier, for domesticated monsters who miss their natural habitat.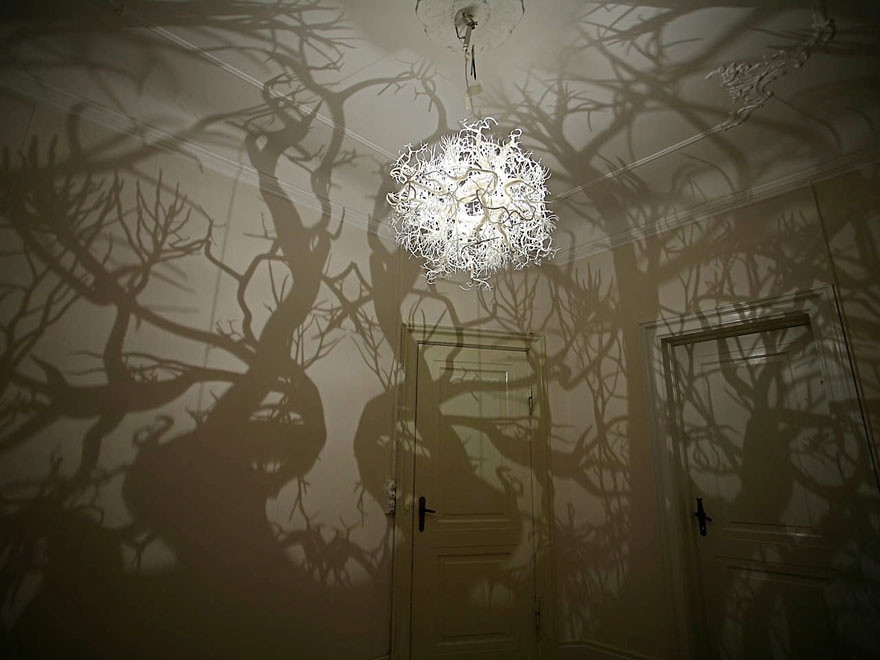 source
#14. Moss-covered bathroom wall for an authentic woodsy experience.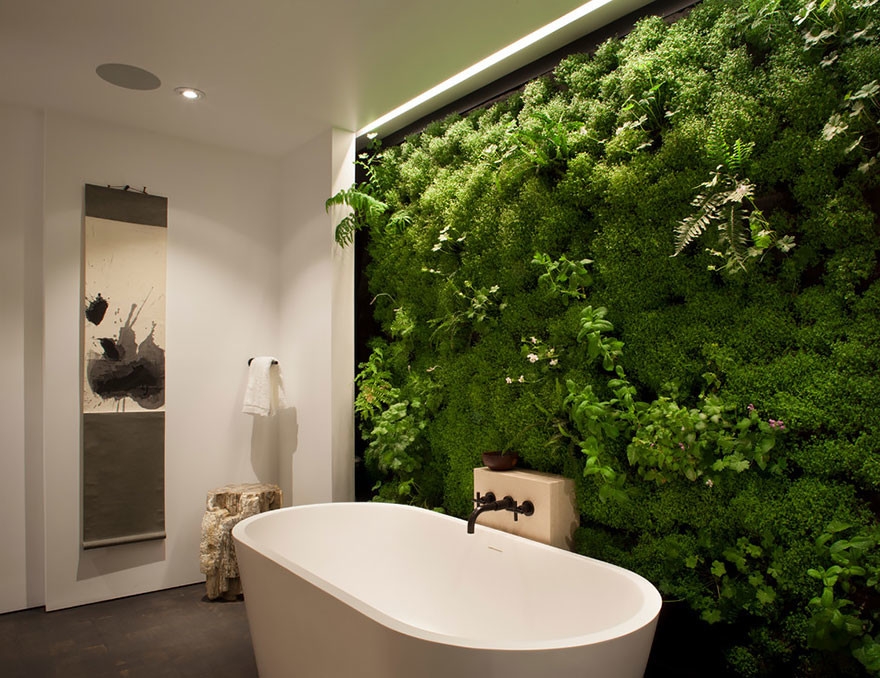 source
#15. Fiber optic Milky Way Galaxy floor.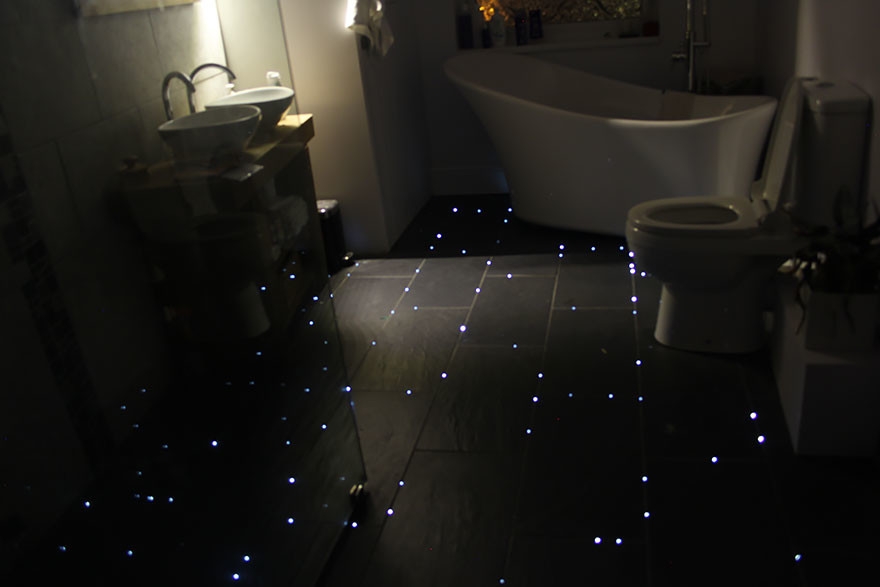 source
#16. Glow-in-the-dark murals for trippy walls.
#17. Sparkly rainbow gemstone table. Girl, you fabulous.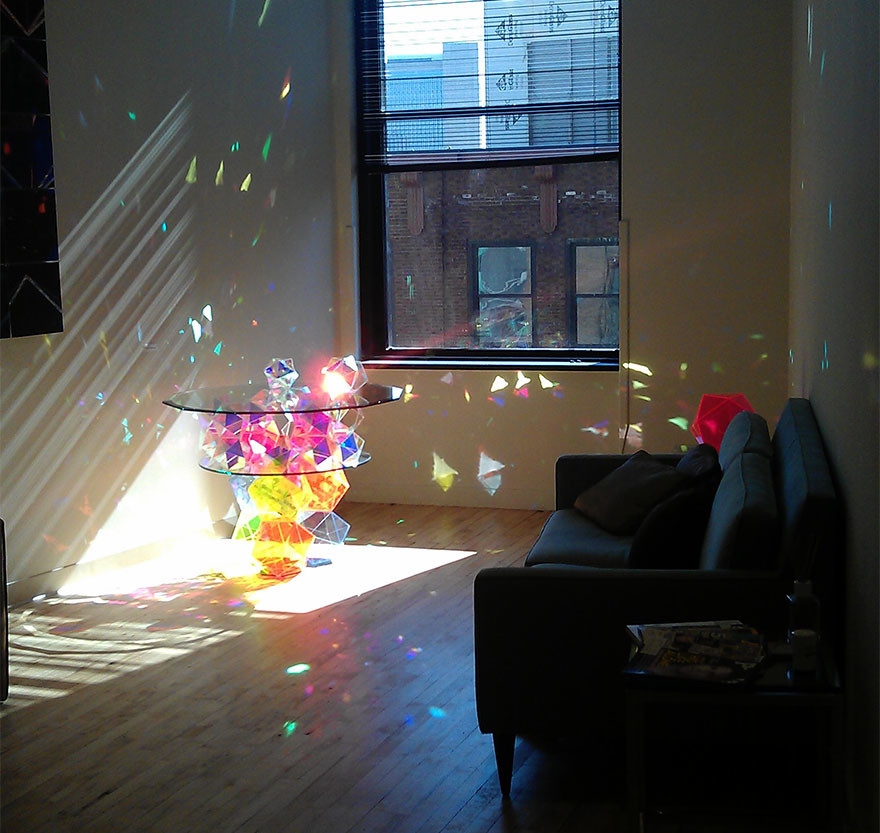 source
#18. A wall that's also a portal to the cosmos.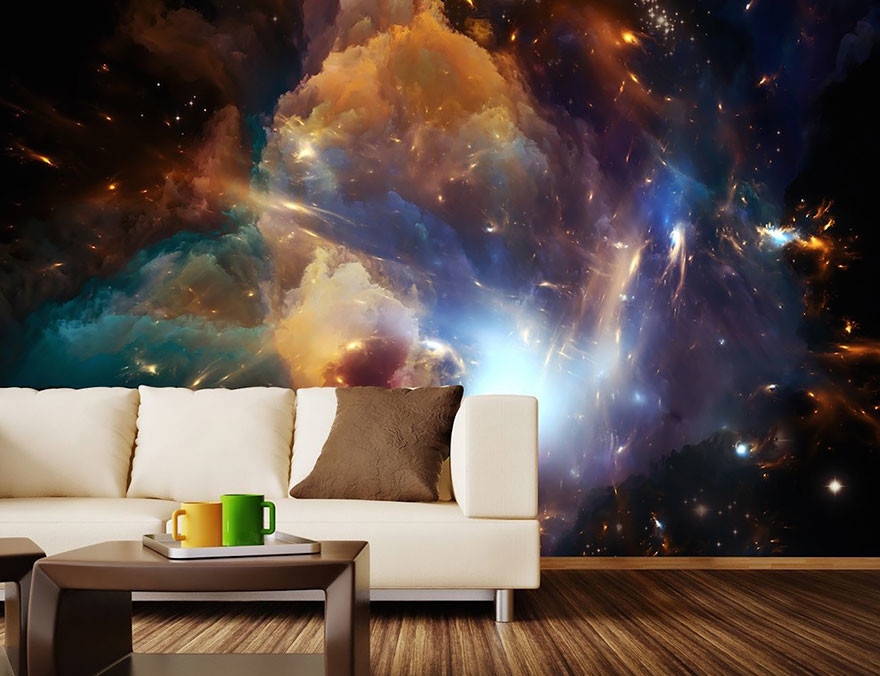 source
#19. M.C. Escher-inspired jigsaw puzzle floor.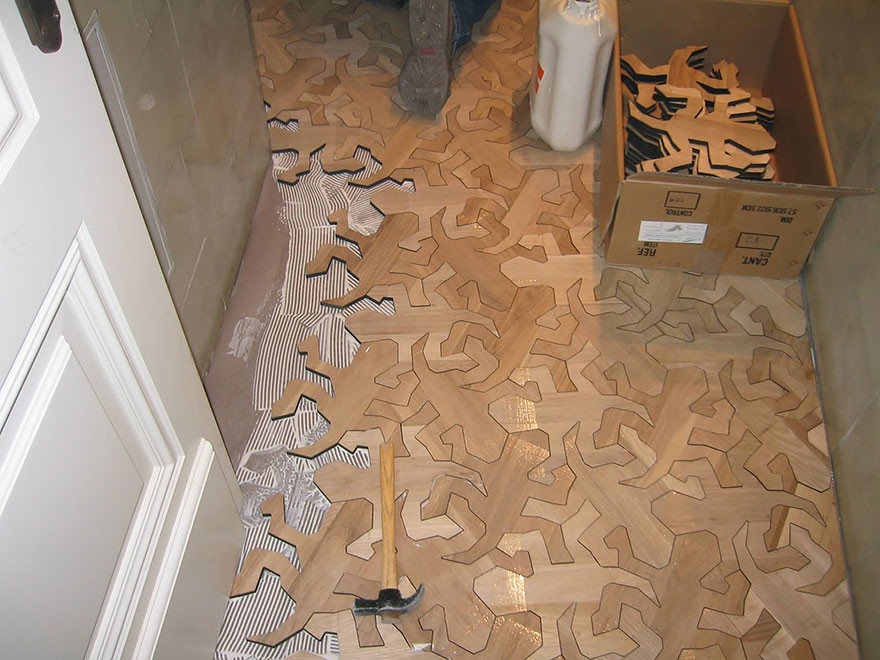 source
#20. This Andy Warhol-ish rug gives off a mod vibe.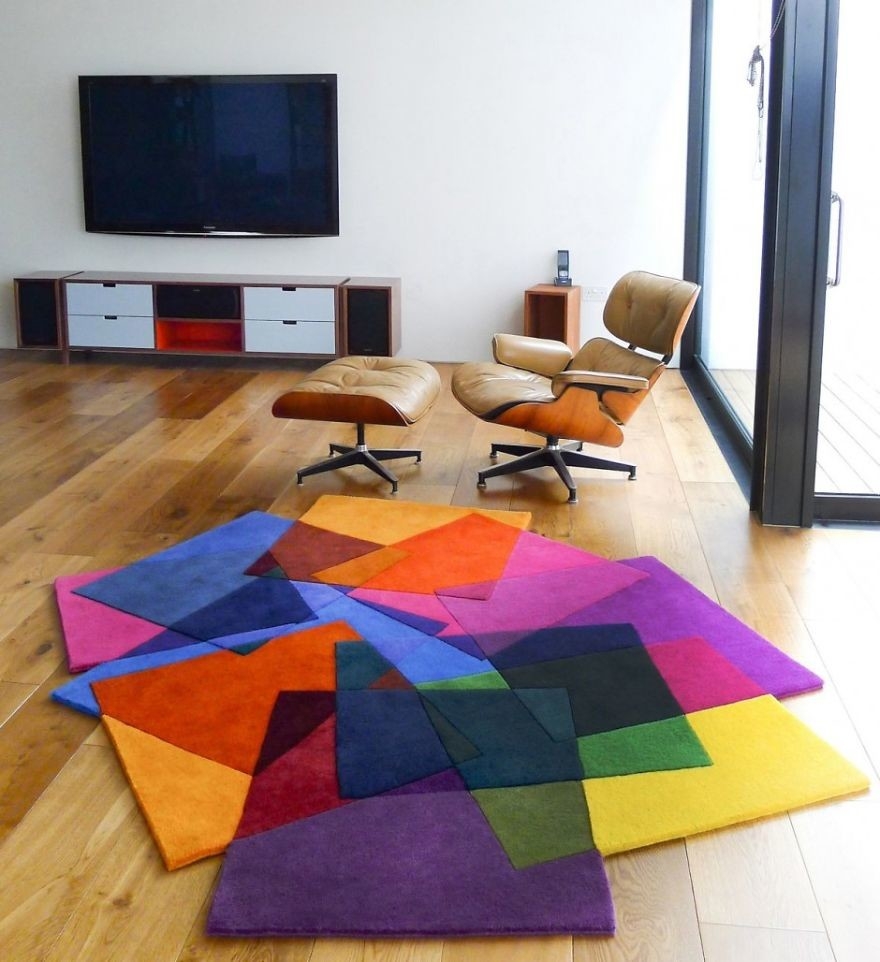 source
#21. A floating pirate ship bed in an ocean bedroom? Peter Pan would approve.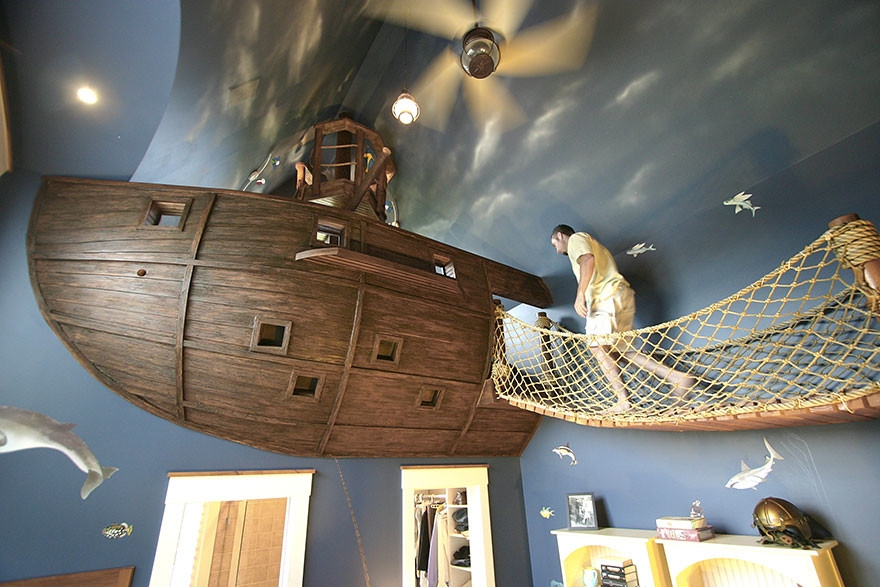 source
#22. Window seats are always a good idea.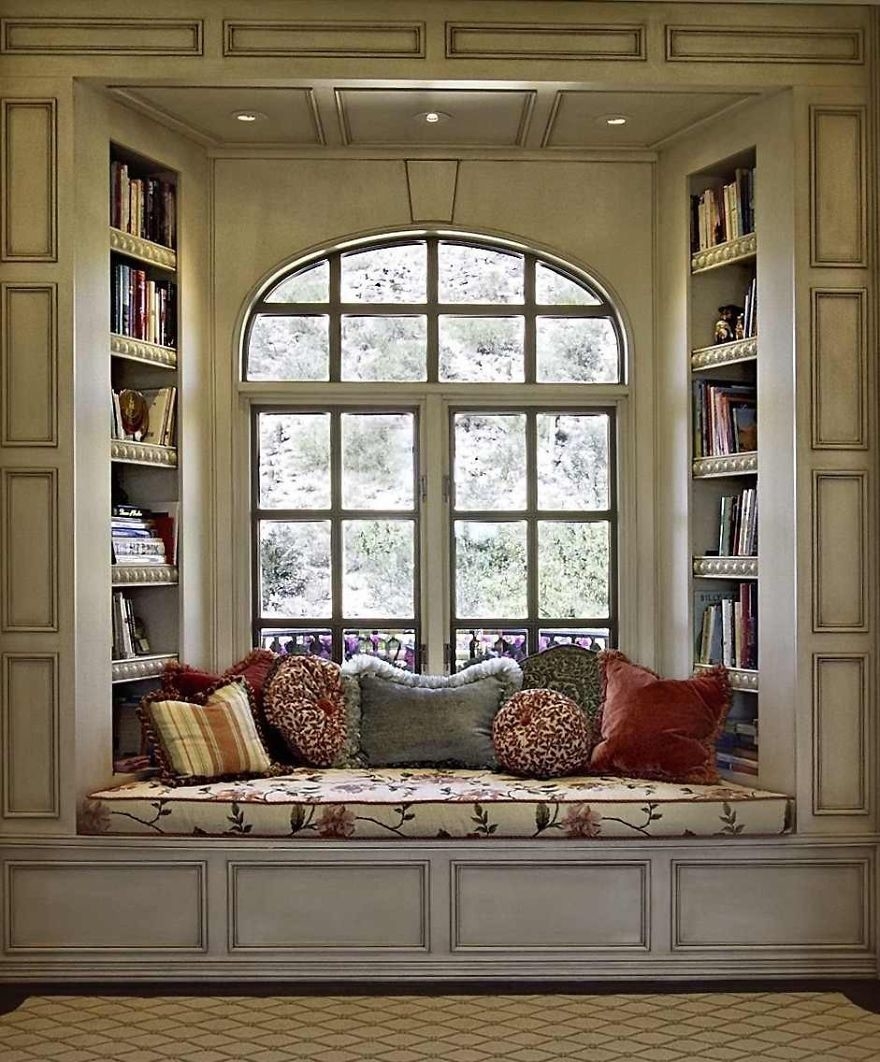 source
#23. Make use of that empty space above your stairwell.
#24. This ammonite-shaped washbasin gives your dirty hand washing water a graceful exit.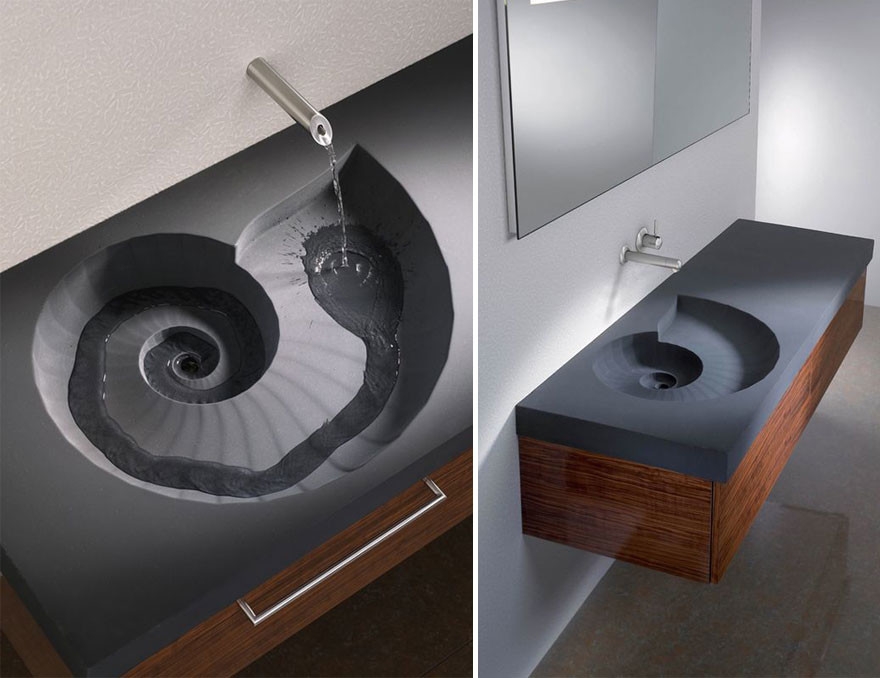 source
#25. If you really want to be technical about it, this would be the proper "tree house".
#26. Perfect for taking long baths (which is code for 'psychedelic trips').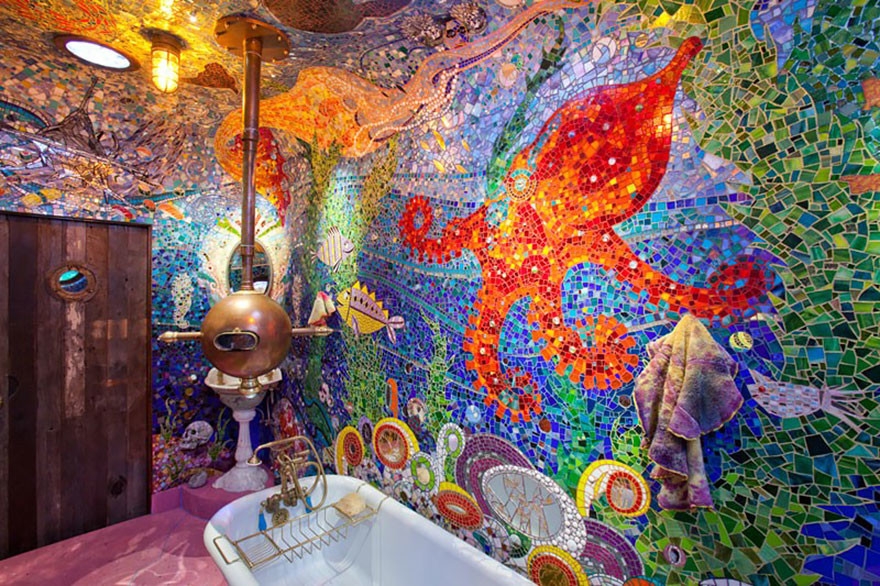 source
#27. This table wants to make sure you know that you're eating on top of a corpse of what used to be a living thing.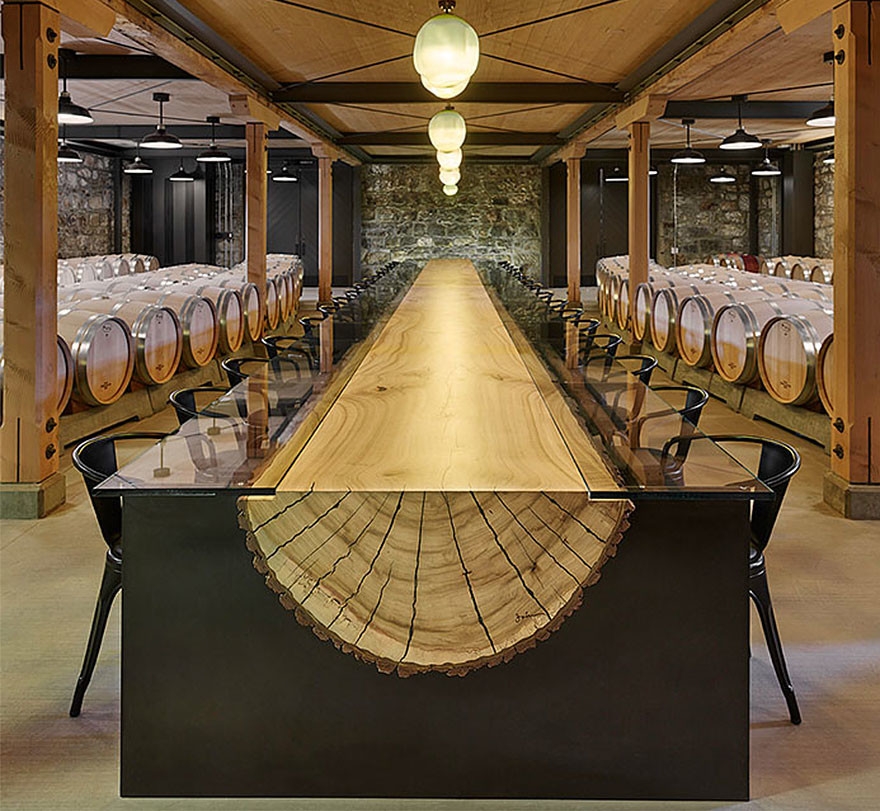 source
#28. A really creative but otherwise simple way to display your family tree: get a wall decal!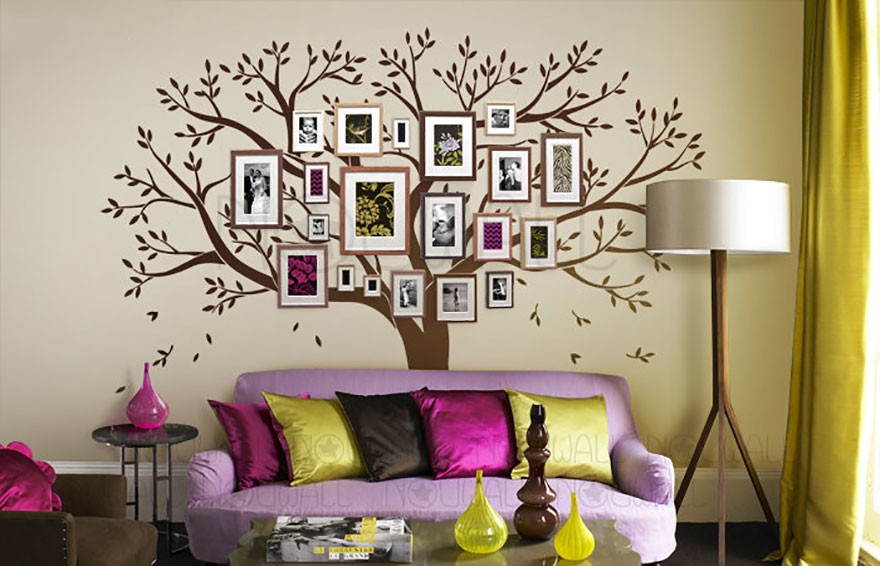 source
 #29. If you give your kids a thousand stickers in an all-white room, what do you get? A Jackson Pollock painting.
#30. Bury your head in a book, they say.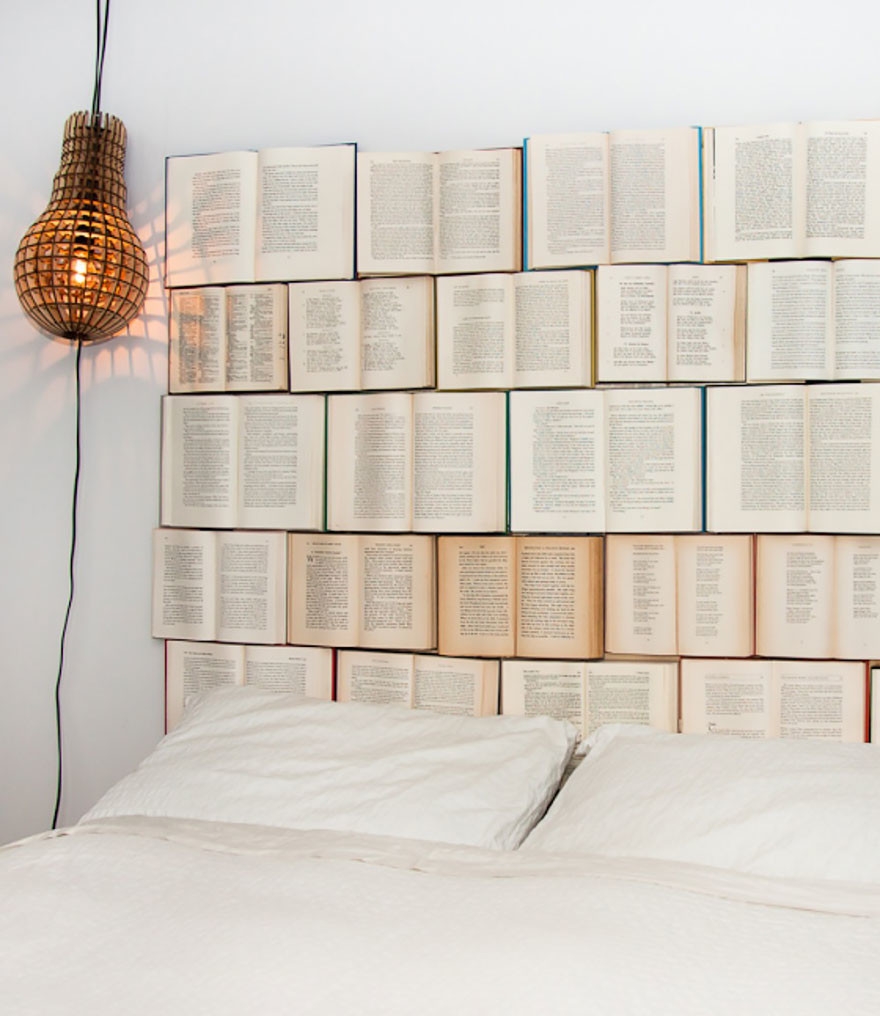 source
#31. Never underestimate the power of a marker and a plain white floor.
#32. For that "tricking someone into sleeping in a canopy bed but actually offering their soul to Baal" kind of date.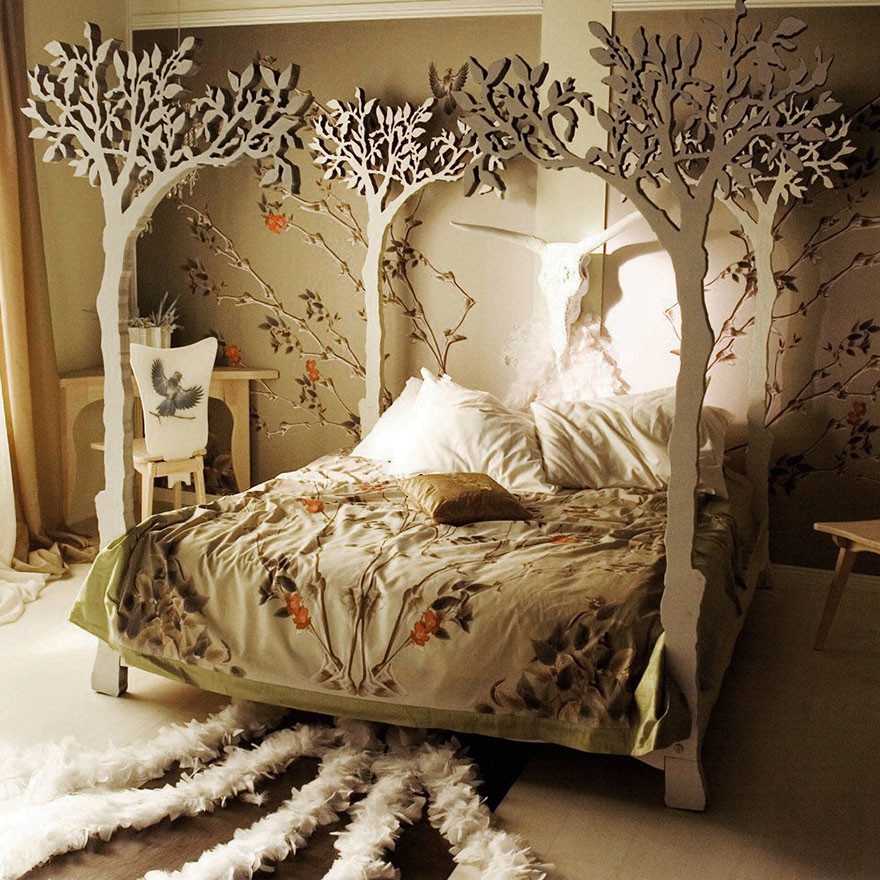 source
#33. Perfect if you love swimming and lounging in hammocks, and both at the same time.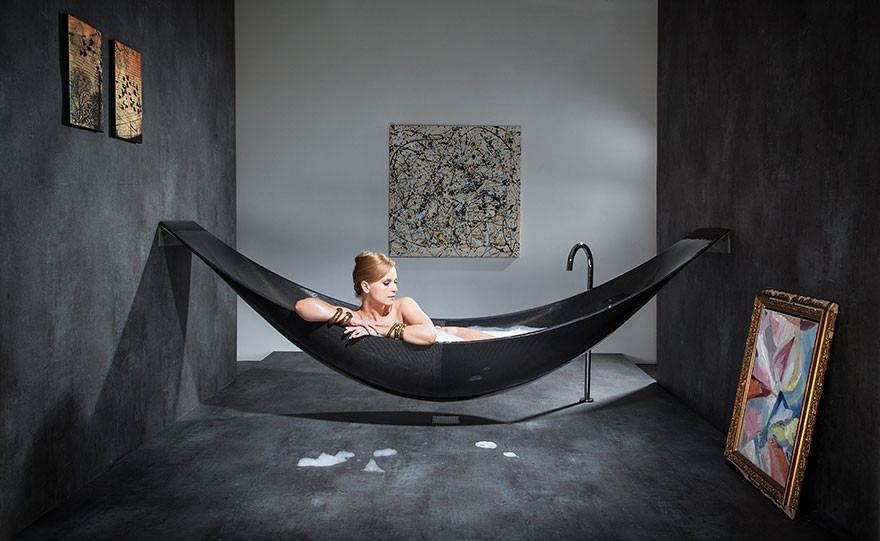 source
#34. Galaxy Rug: because the term "staring into space" needs to be made literal.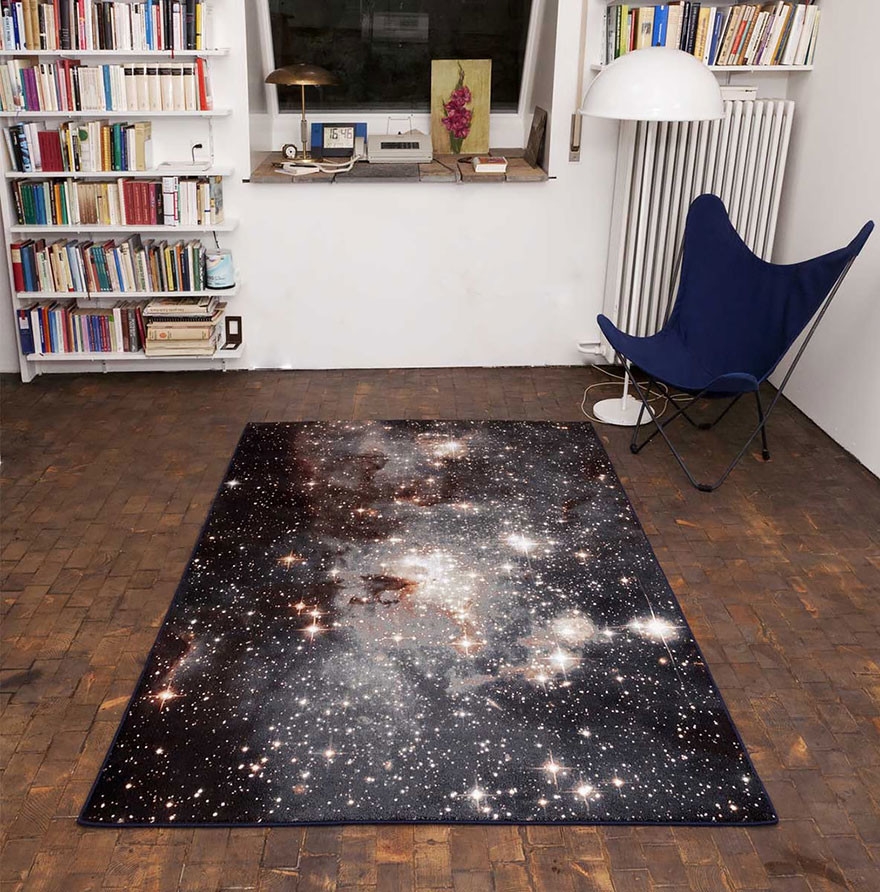 source
#35. Rotating shelves into secret rooms are good for hiding from zombies and tricking your house guests.


source
#36. Skateboard house, with skateboard furniture, complete with skateboard-related injuries….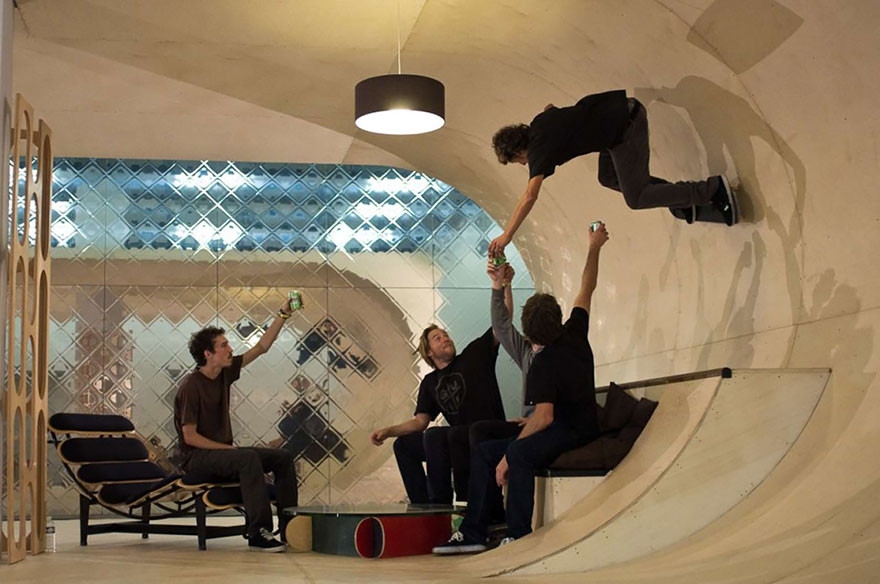 source
#37. A glass floor over an open shaft in the bathroom: so scary, your guest will shit himself.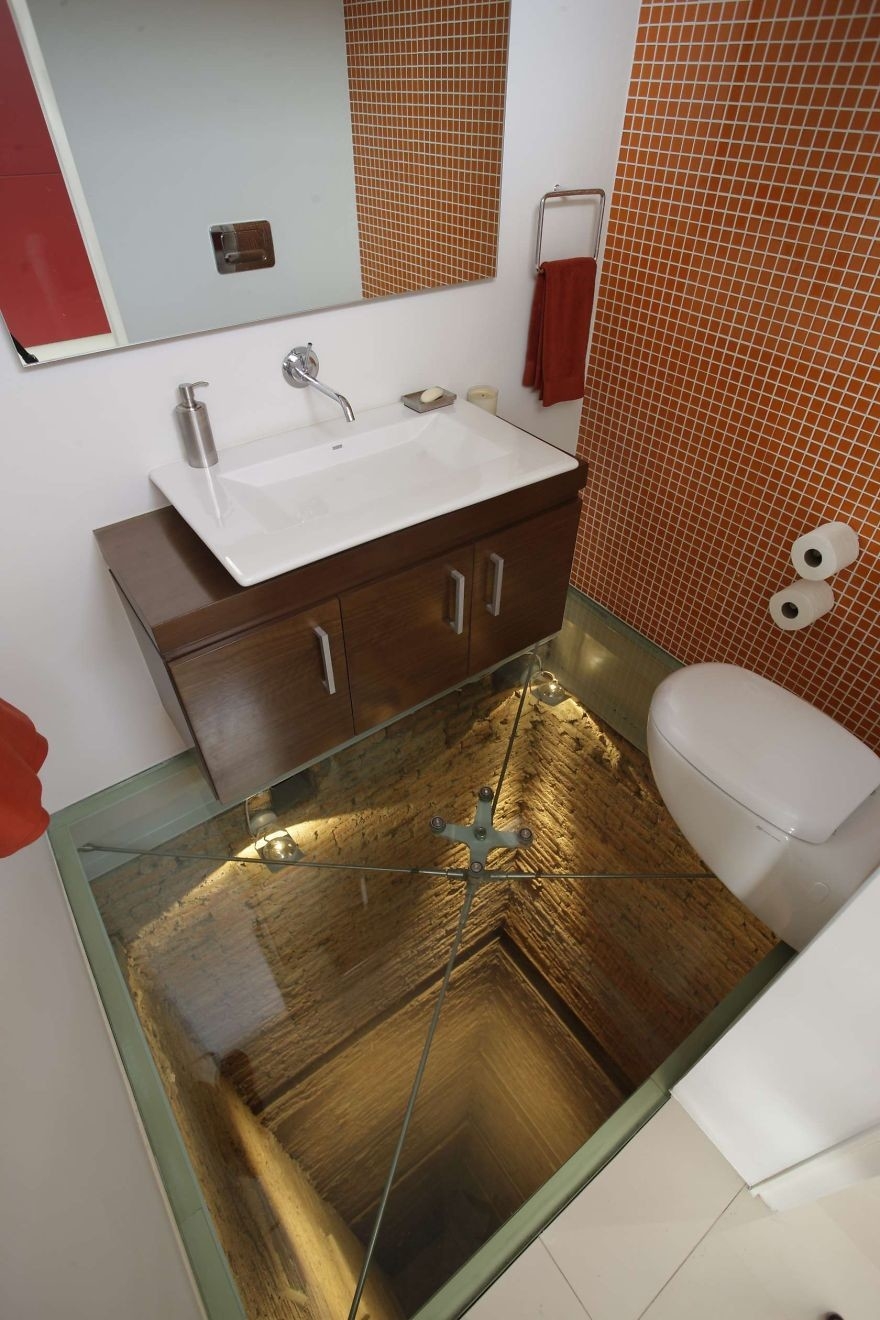 source
#38. This wall of rippling water will mess with your brain and also maybe make you seasick.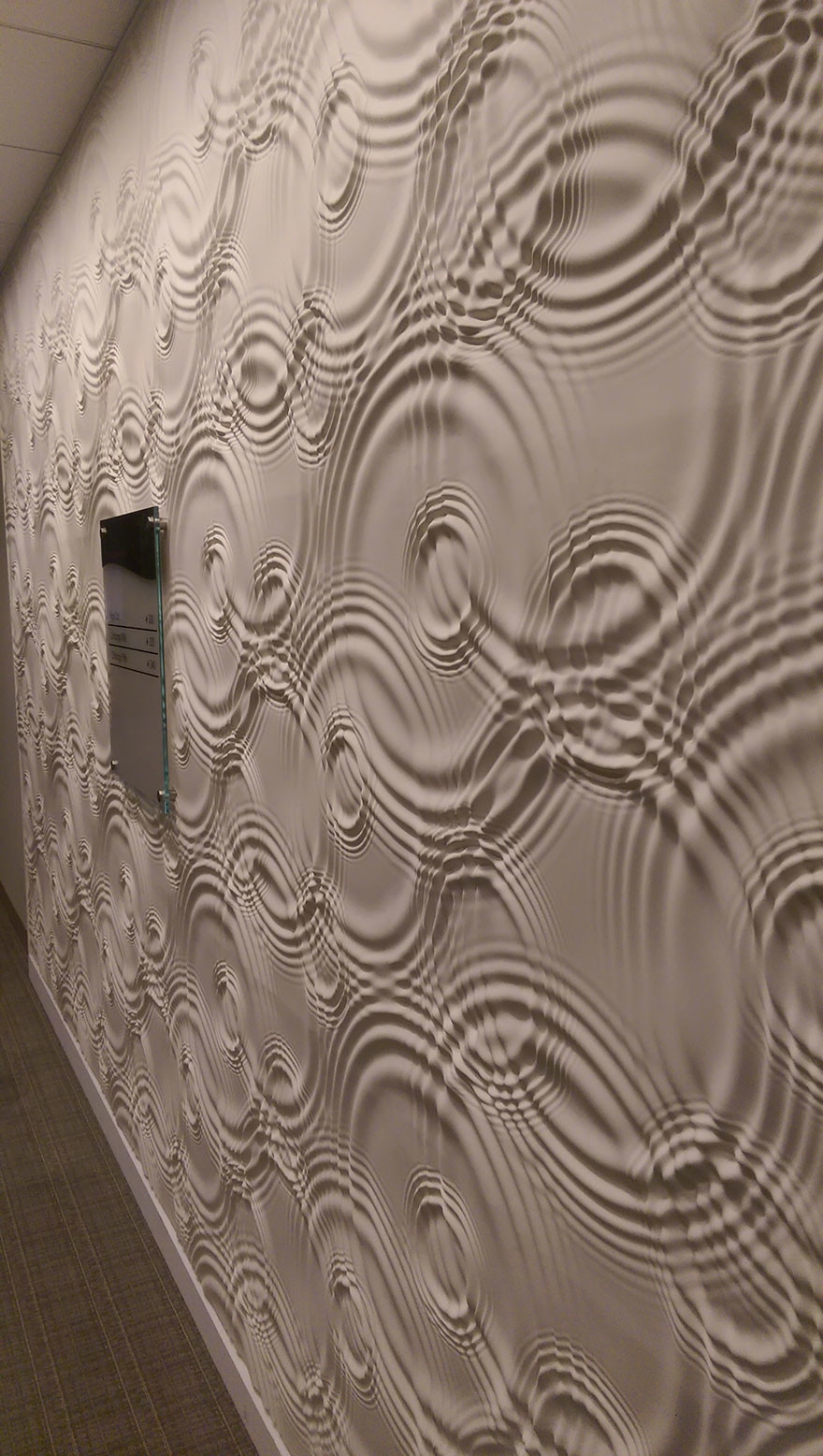 source
#39. Somewhere, a hipster vintage enthusiast is hyperventilating just looking at this photo.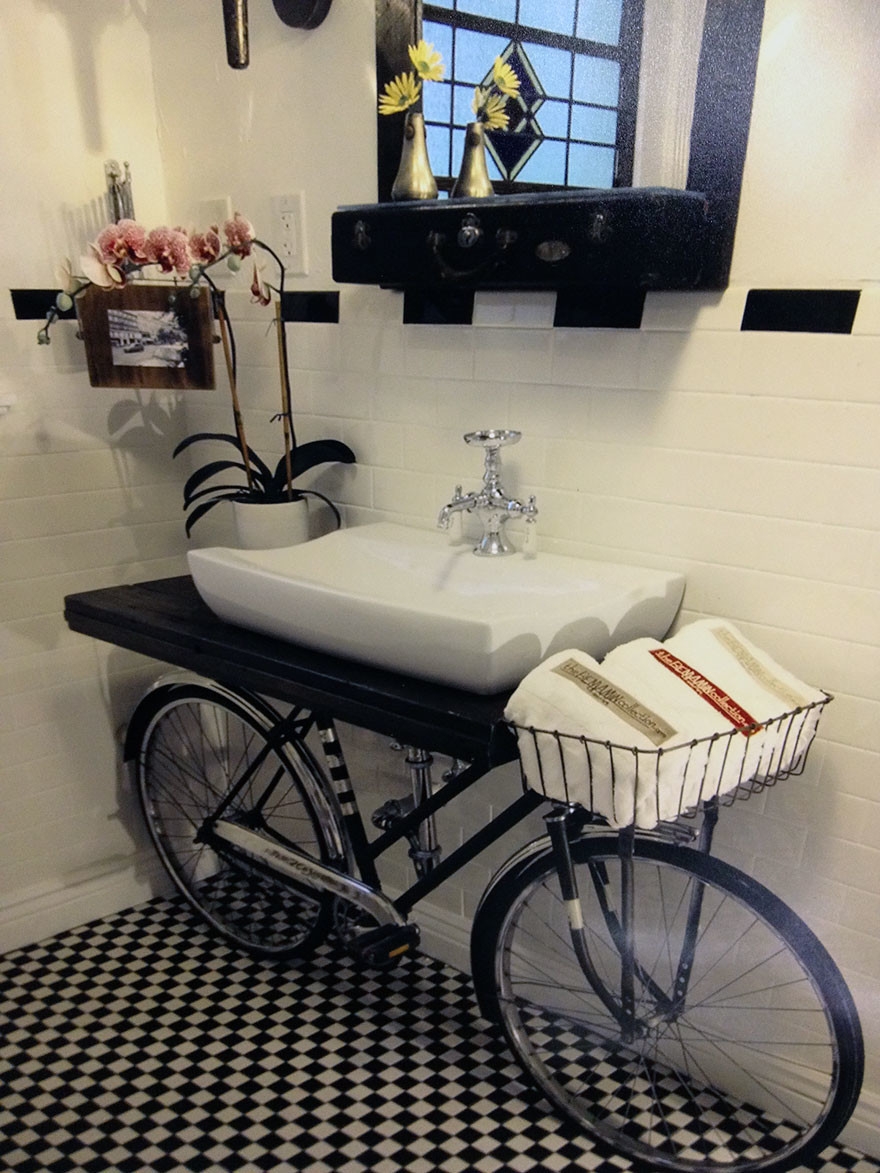 source
#40. Steampunk blimp ceiling light. *heavy nerd breathing*

source
#41. Floor moon lamps to make you feel like one of the Titans.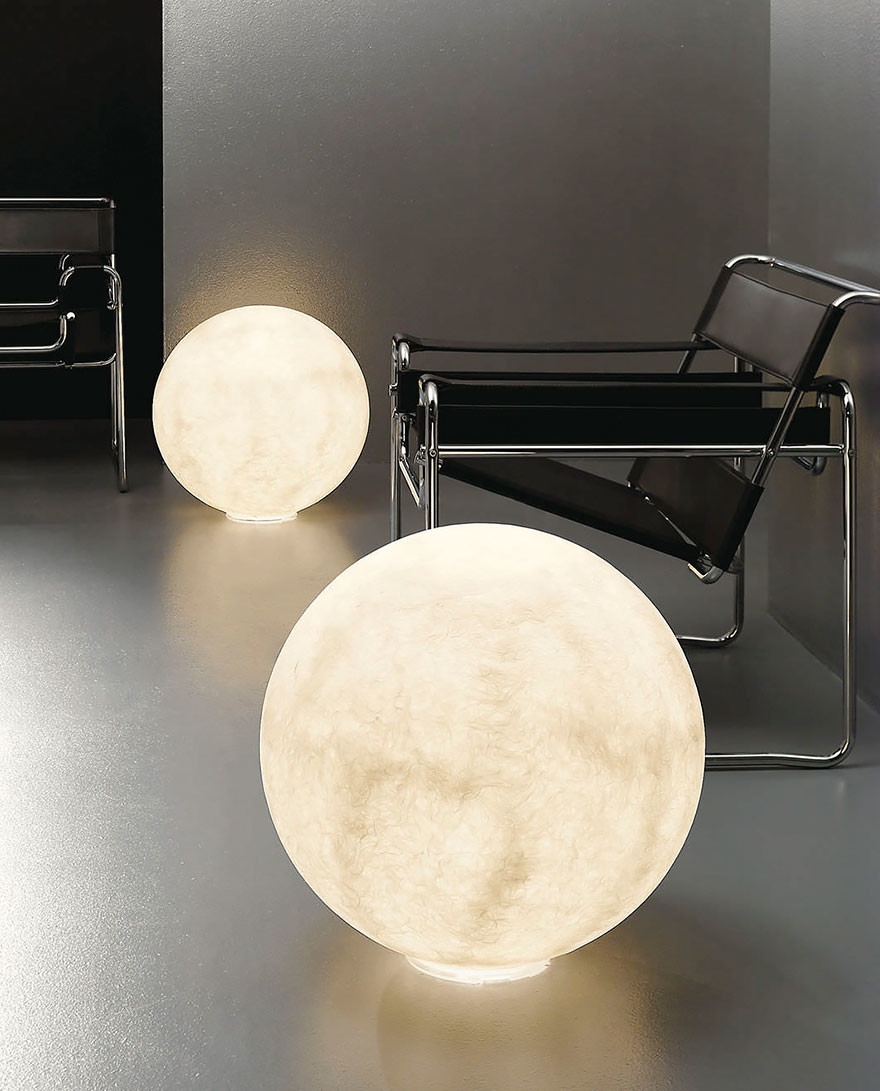 source
#42. Breaking news: someone caught the Kraken and turned it into a fireplace.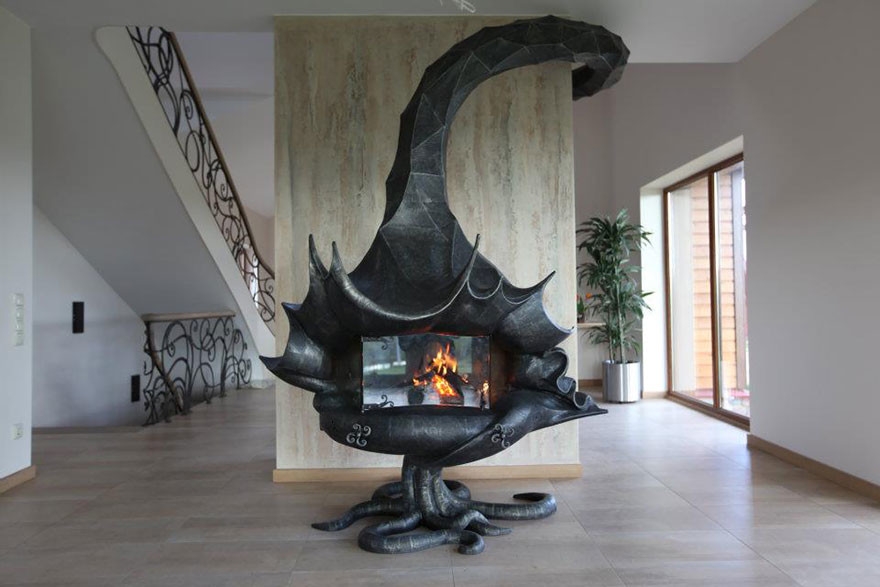 source
#43. Ceiling library is not for the acrophobe.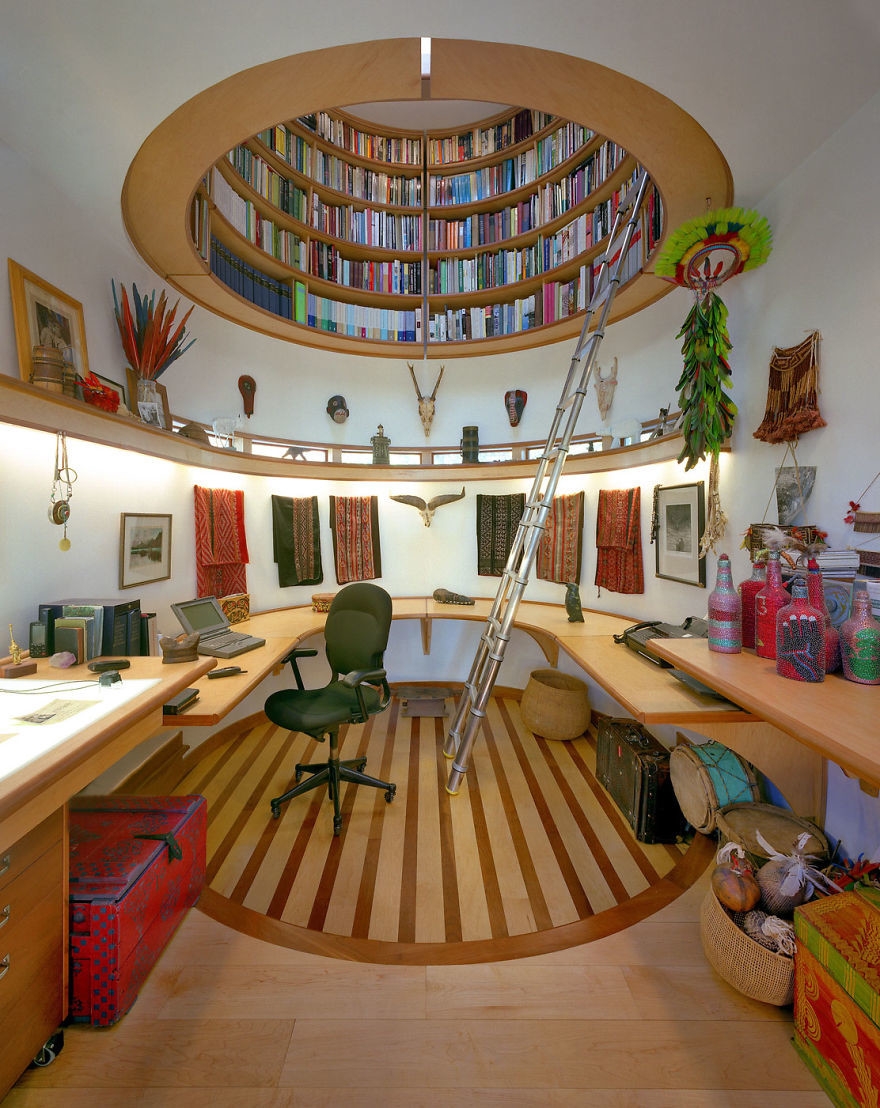 source (h/t: boredpanda)