Author Dorothy West once said, "There is no life that does not contribute to history." Today, we honor the great women who dared to change the world and make it a better place.
#1. Simone Segouin, an 18-year old French Résistance fighter, holds her rifle during the liberation of Paris. [19 August 1944]

#2. The iconic photo of a concerned pea-picker during the Dust Bowl. Her name is Florence Thompson, her children described her as someone who made sure they had something to eat when many times she did not. [1936]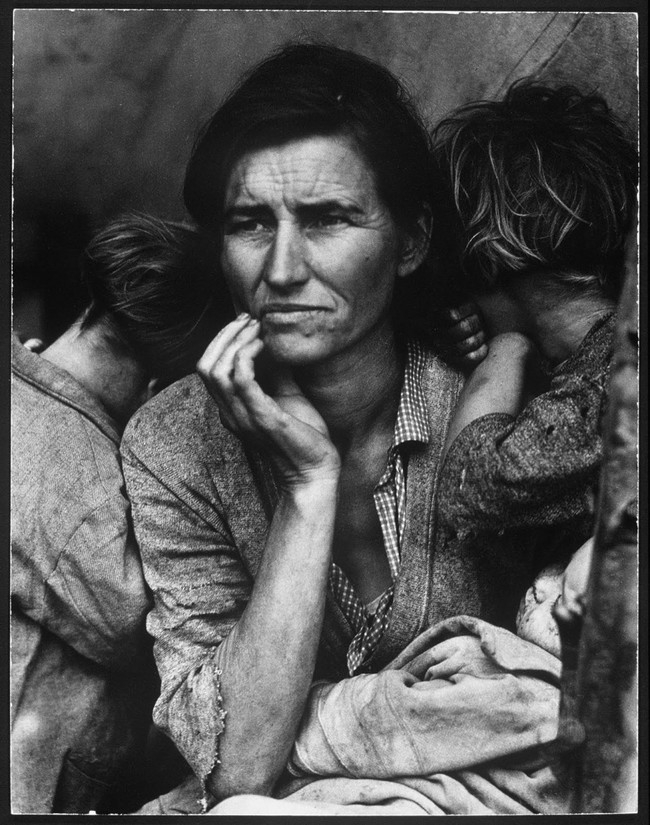 #3. A Muslim woman uses her veil to cover the yellow star of her Jewish neighbor to protect her from prosecution. Sarajevo, former Yugoslavia. [1941]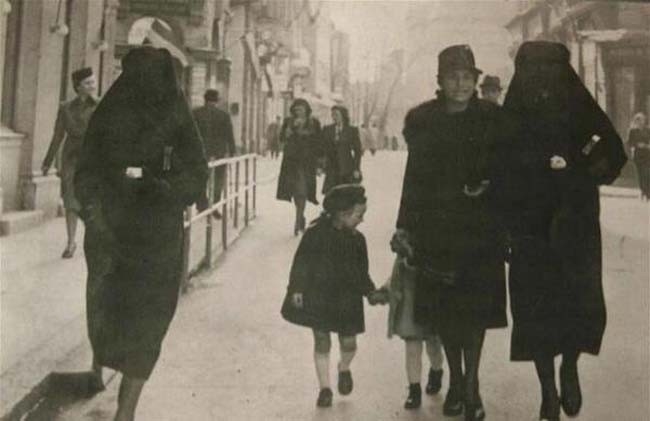 #4. A samurai warrior poses for a photograph. With their husbands almost always away for battle, samurai women took over the task of protecting their children and their home from enemies. [c. late 1800s]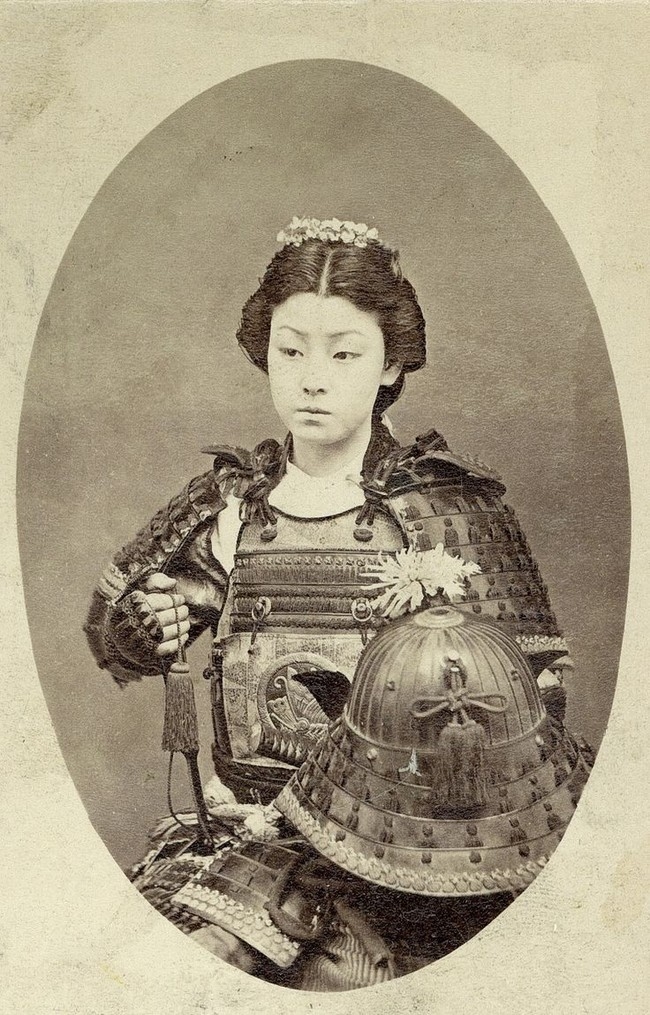 #5. Jeanne Manford shows support for her gay son (to her left) during a Pride Parade. She went on to found PFLAG International, the largest LGBTQ advocacy group. [1972]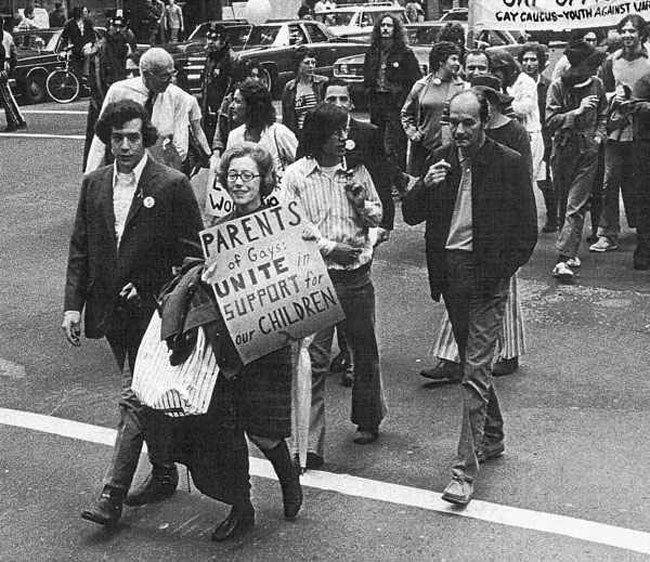 #6. Aviator Amelia Earhart after becoming the first woman to fly an aircraft across the Atlantic Ocean. [1928]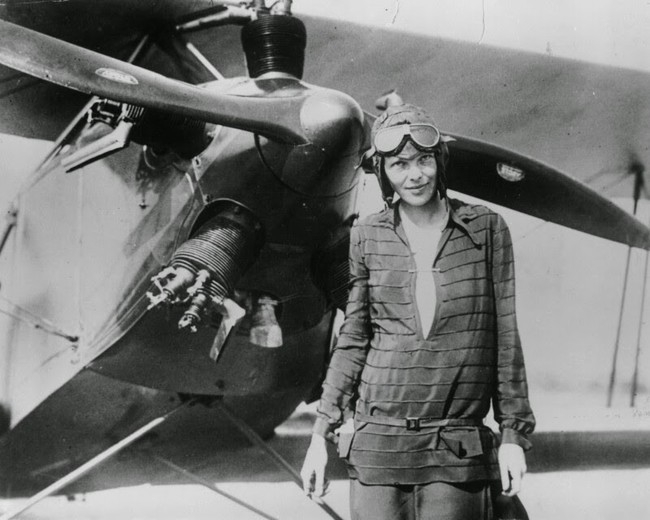 #7. Margaret Hamilton stands next to the code she wrote by hand — the same code that was used to take humans to the moon. [1969]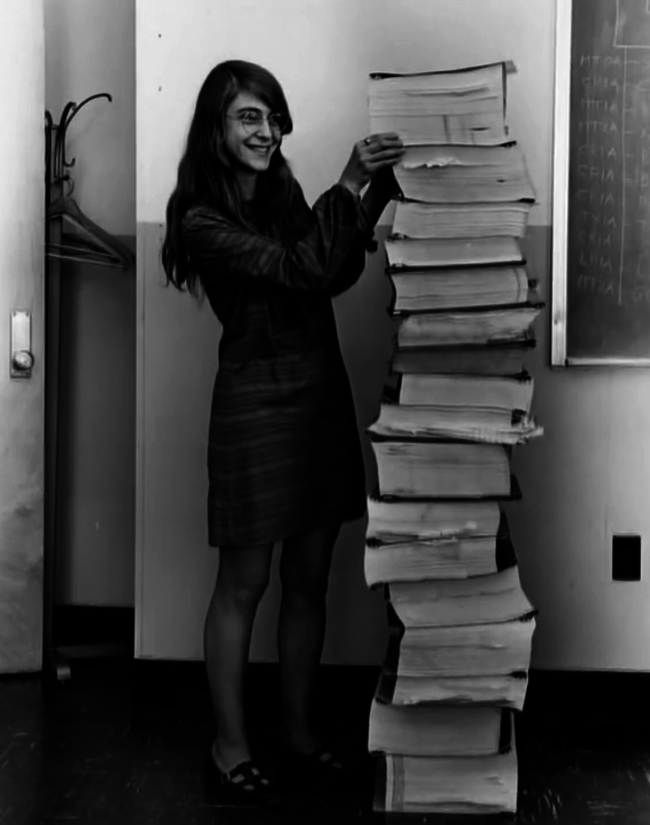 #8. A Dutch woman stays with her husband, a German soldier, after Allied soldiers capture him. She followed him into captivity. [1944]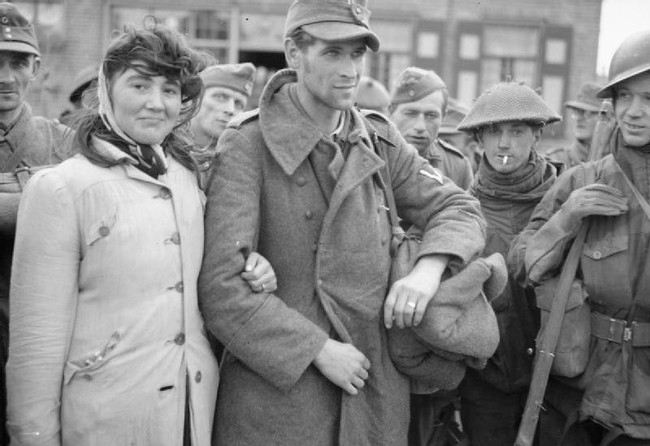 #9. Women boxing on a rooftop in Los Angeles. [1933]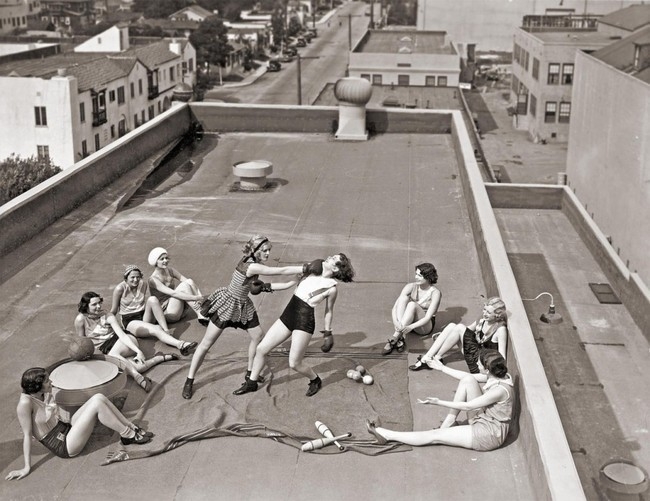 #10. Anna Fisher, an American astronaut and "the first mother in space." Currently, she is the oldest active American astronaut. [1984]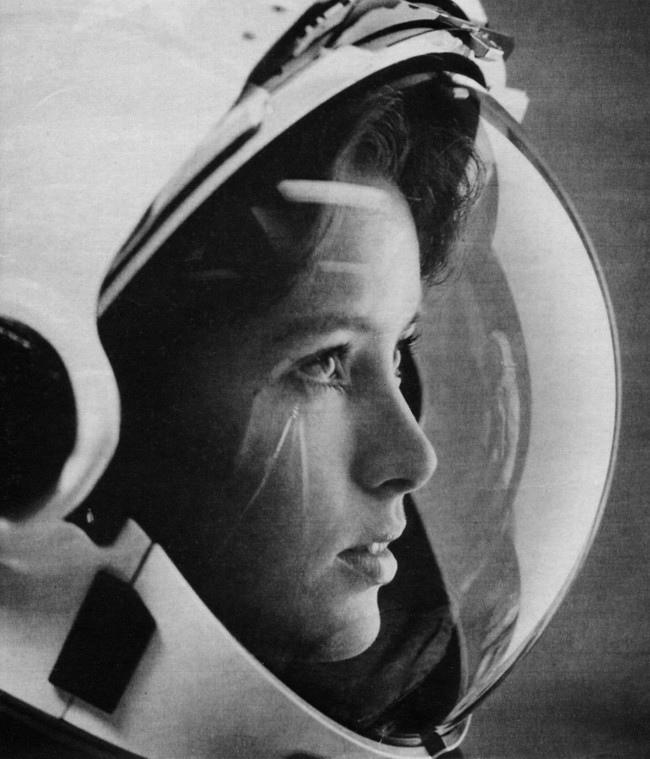 #11. Some of the first women sworn into the US Marine Corps. [August, 1918]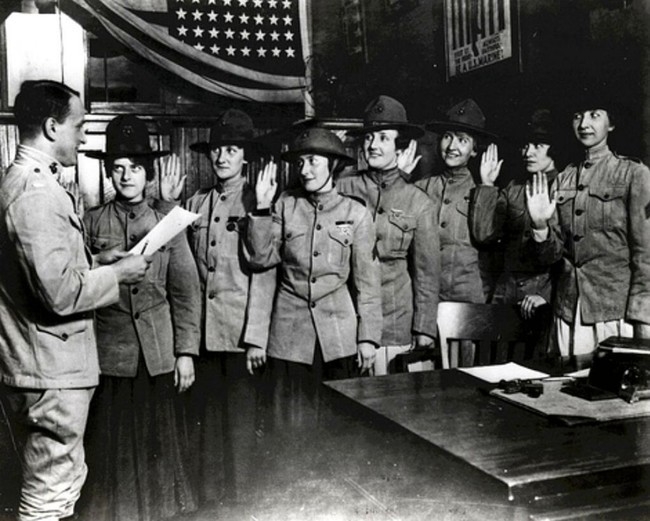 #12. Female pilots leaving their B-17, "Pistol Packin' Mama" [c. 1941 – 1945]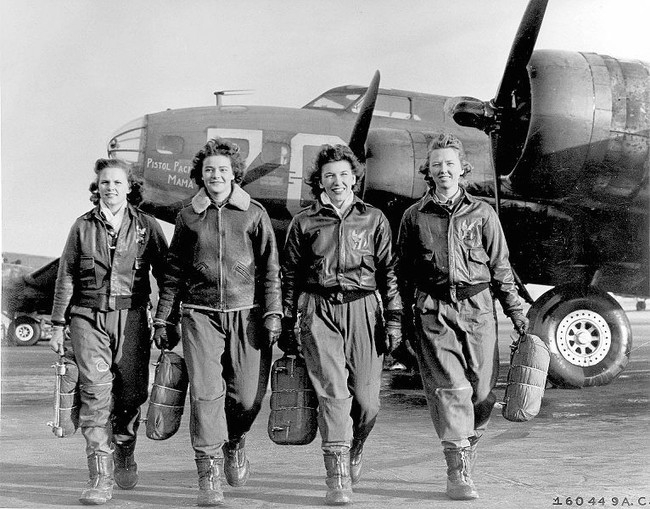 #13. A Swedish woman hits a neo-Nazi protester with her handbag. The woman was reportedly a concentration camp survivor. [1985]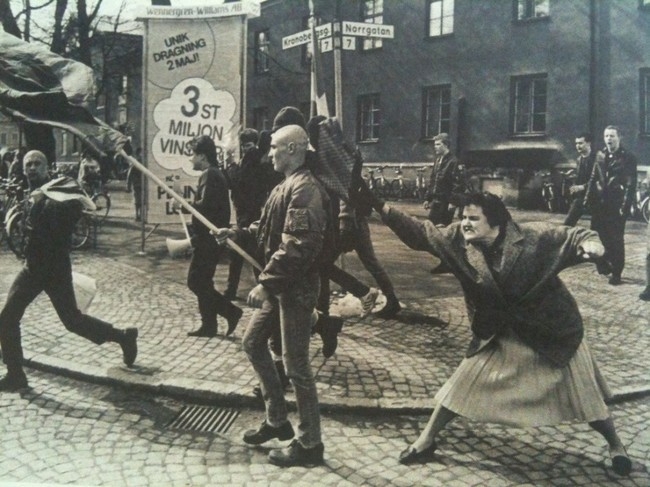 #14. Two women show uncovered legs in public for the first time in Toronto. [1937]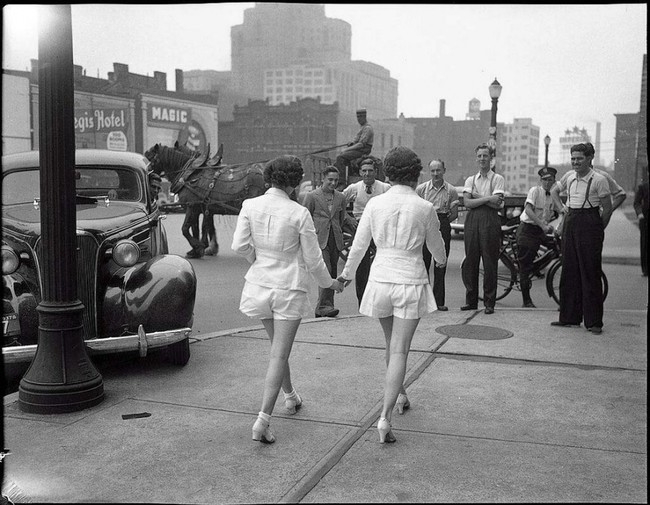 #15. A suffrage activist protesting after "The Night of Terror." [1917]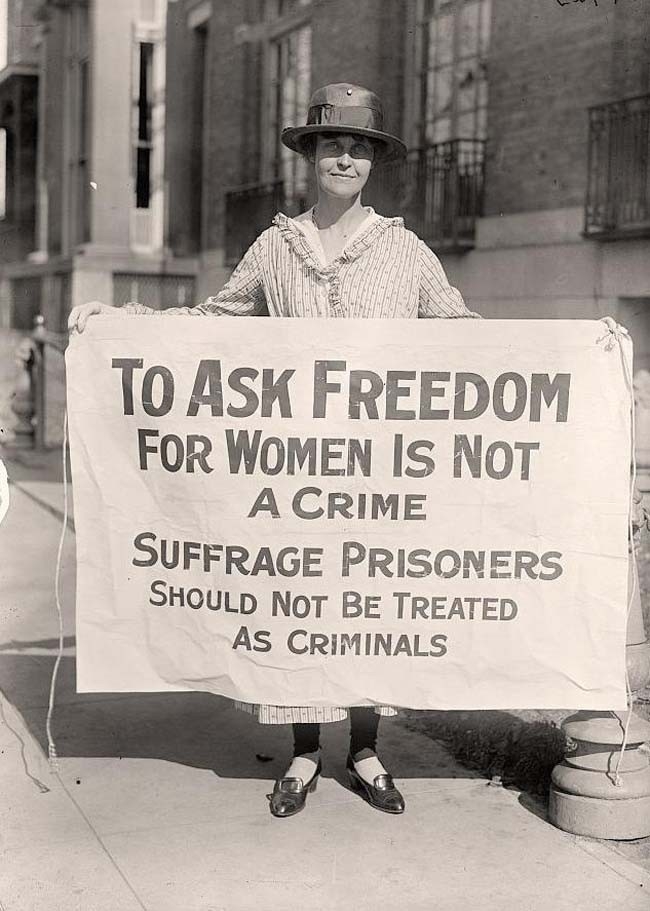 #16. Maud Wagner, the first well-known female tattoo artist in the United States. [1907]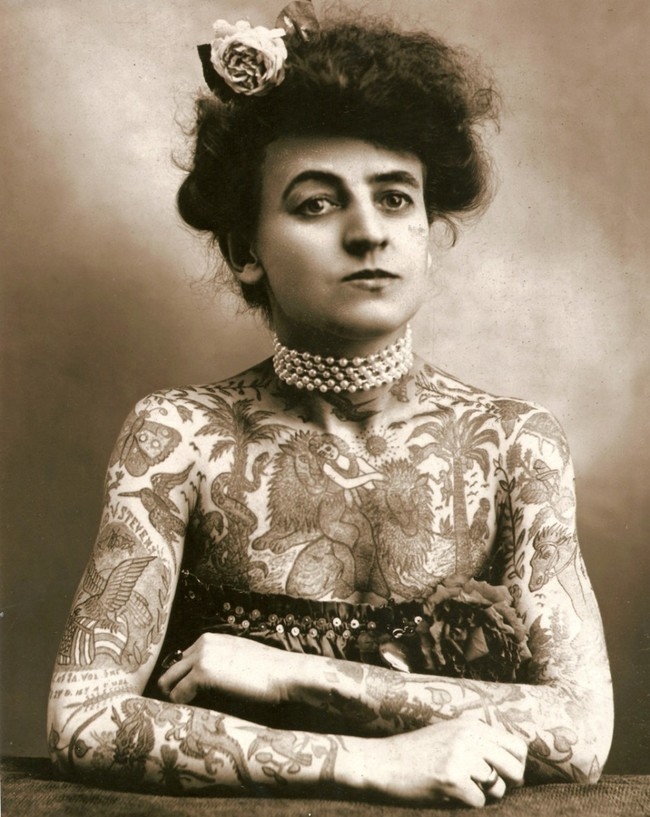 #17. Sarla Thakral, the first Indian woman to earn a pilot license at 21 years old. She first few a Gypsy Moth solo. [1936]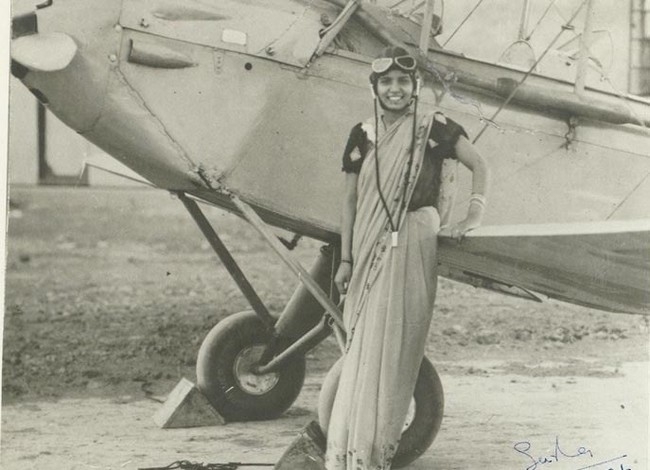 #18. Actress and professional swimmer Annette Kellerman posing to promote women's rights to wear one-piece swimming suits. She was arrested for indecency. [c. 1907]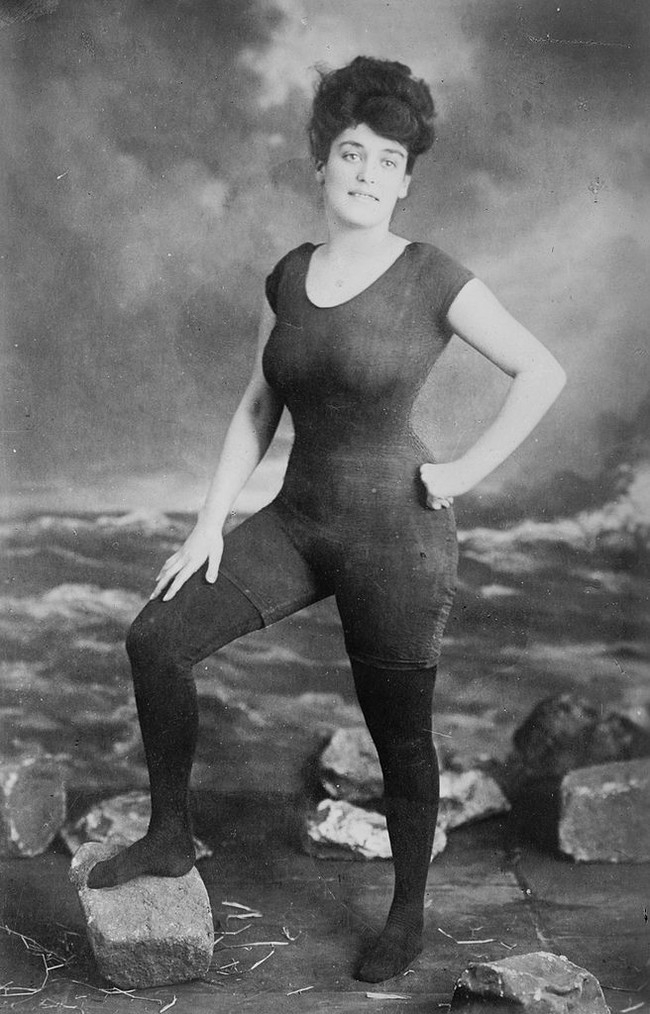 #19. Kathrine Switzer, the first woman to run the Boston Marathon. Organizers attempted to stop her. [1967]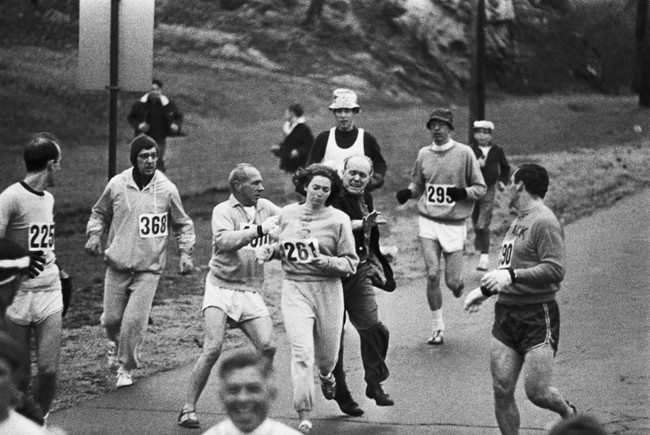 #20. Afghan women at a public library. Women were not barred from going to school or work prior to Taliban rule. [c. 1950s]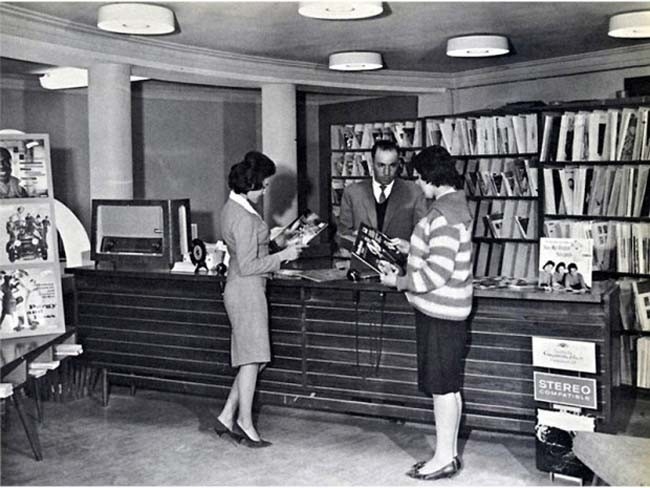 #21. The first women's basketball team from Smith College. [1902]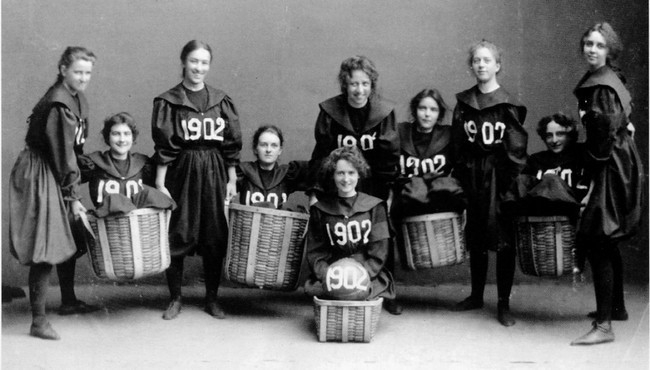 #22. Female members of the Hell's Angels. [1973]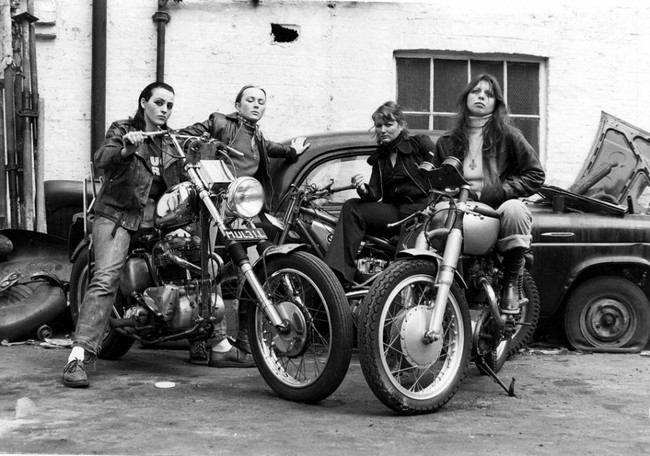 #23. A 106-year old Armenian woman stands guard to her home with an AK-47. [1990]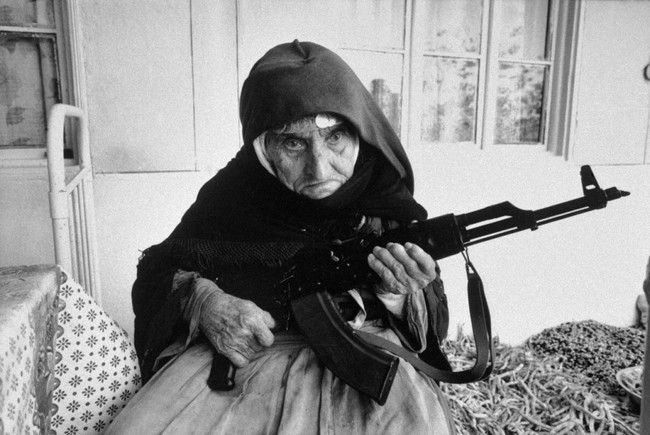 #24. Prominent Japanese suffragist Komako Kimura joins a march in New York. [October 23, 1917]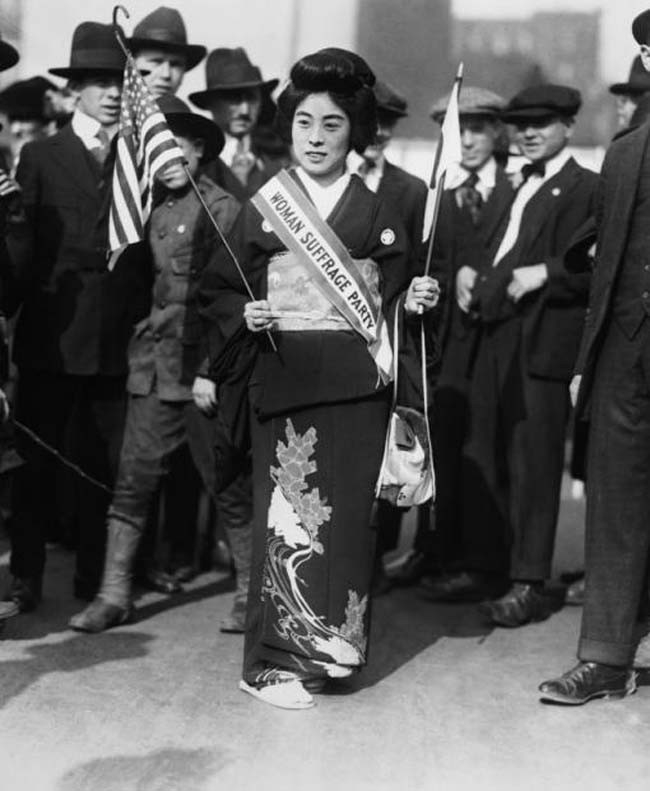 #25. Roller derby skaters in New York. [March 10, 1950]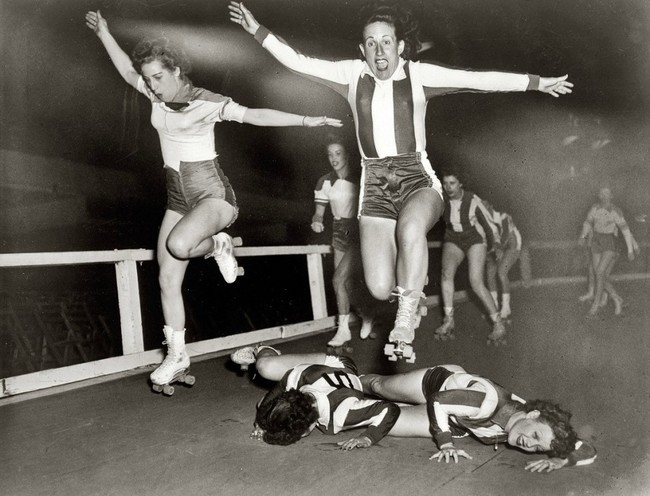 #26. "Freedom Rider" Annie Lumpkins at the Little Rock city jail. [1961]
#27. Girls take over the delivery of heavy ice blocks after male workers were conscripted. [1918]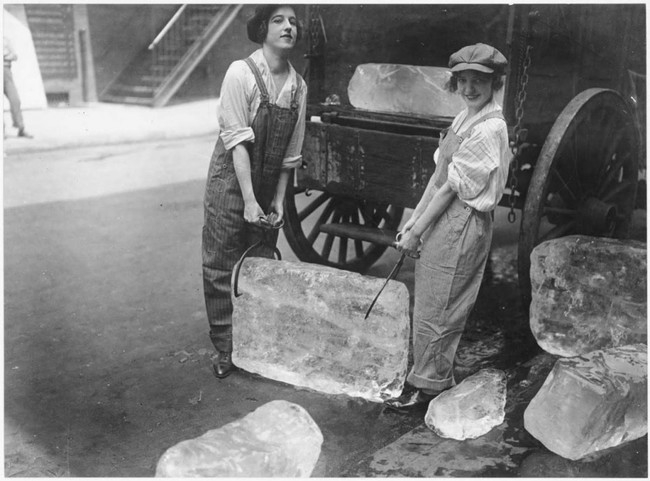 #28. Photographer Margaret Bourke-White on the edge of the Chrysler Building. [1934]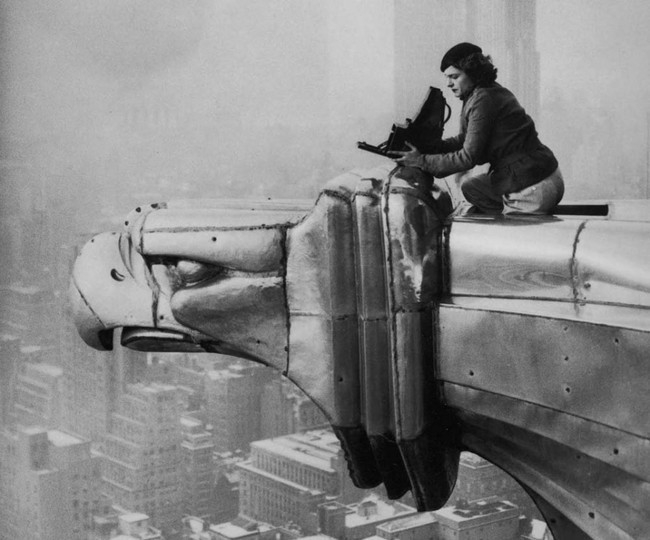 #29. Marina Ginesta, a 17-year-old who served as a reporter and translator during the Spanish Civil War. Photo taken on the rooftop of Hotel Colon in Barcelona. [1936]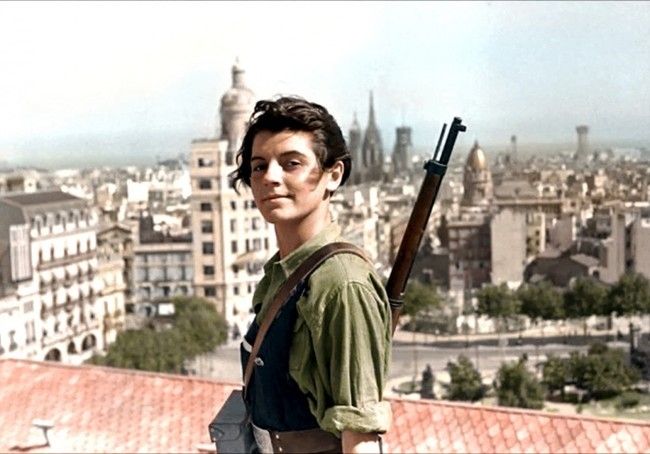 #30. Railroad workers at lunch. Many of them are wives and mothers of men who were conscripted for WWII. [1943]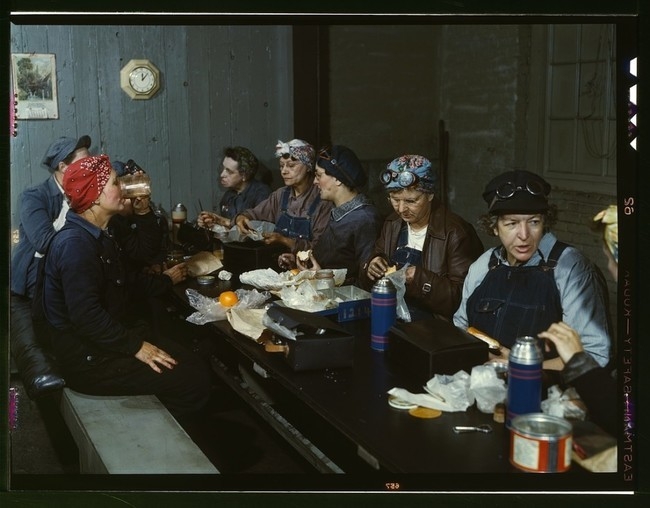 #31. A woman drinks tea in the aftermath of the London Blitz. [1940]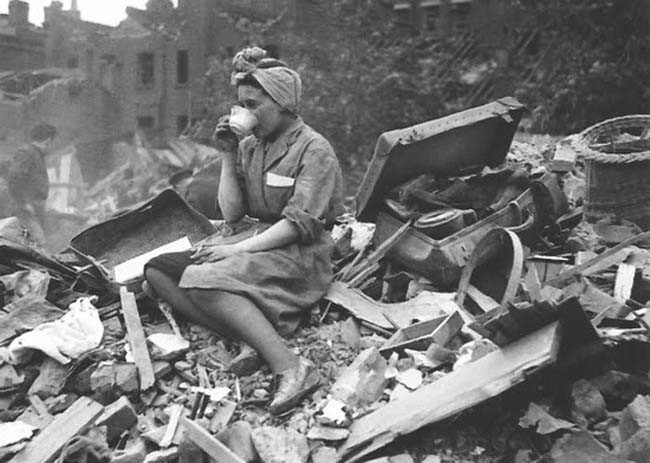 #32. Elspeth Beard, during her attempt to become the first Englishwoman to circumnavigate the world by motorcycle. The journey took 3 years. [1980s]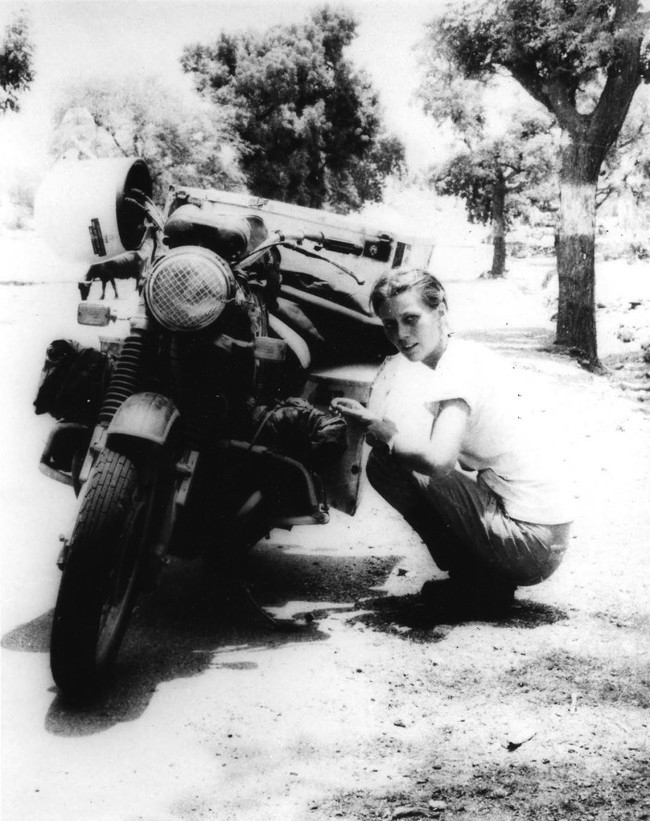 #33. A mother plays with her child on the beach. [c. 1950s]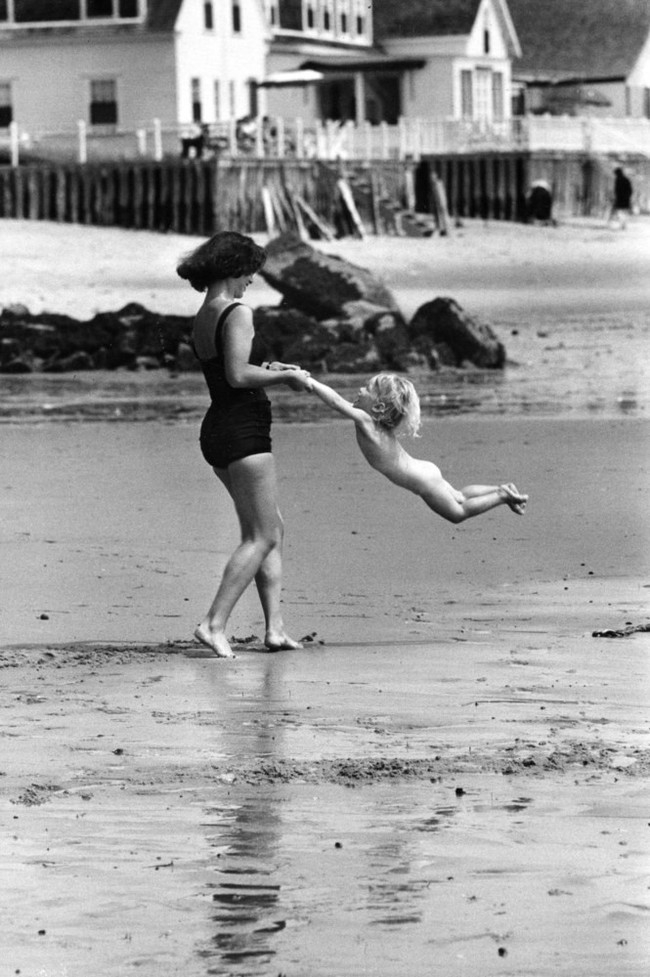 #34. "Winnie," one of the 2,000 women who worked in the US shipyards during WWII. [1943]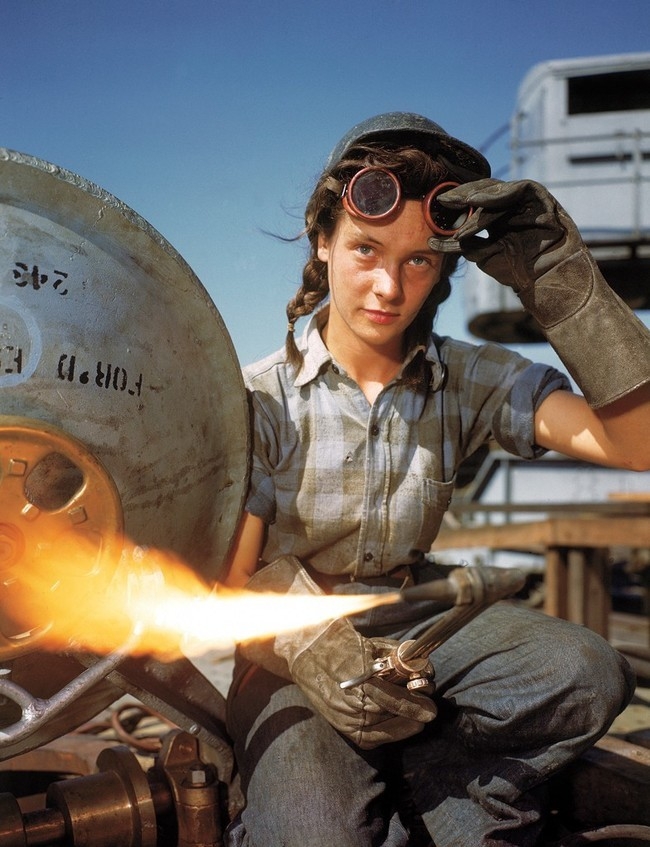 #35. Volunteers during a firefighting exercise at Pearl Harbor [c. 1941 – 1945]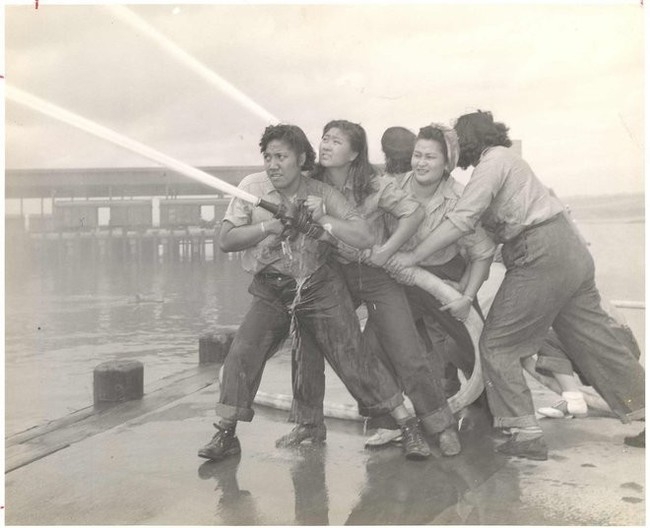 #36. Sabiha Gökçen of Turkey, the first female fighter pilot.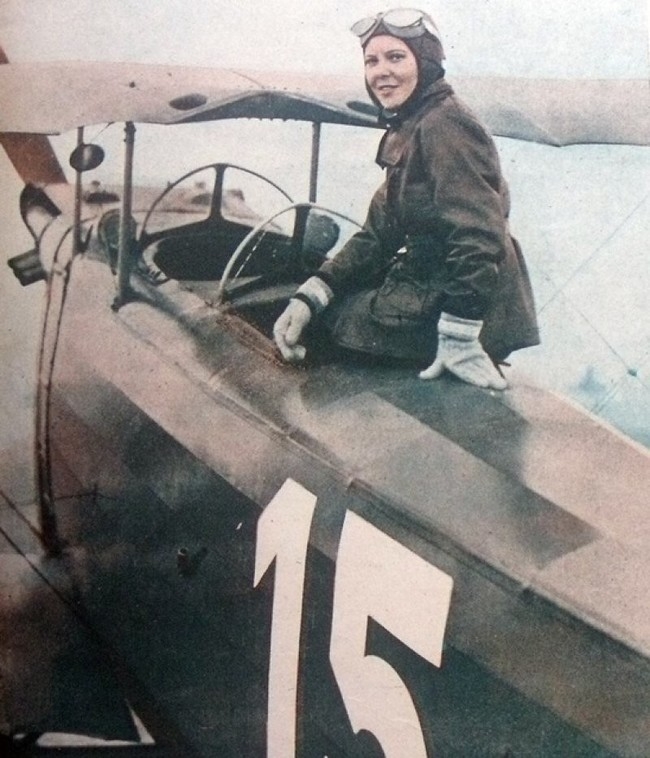 #37. A Ukrainian woman gives water to a captured Soviet soldier. [1941]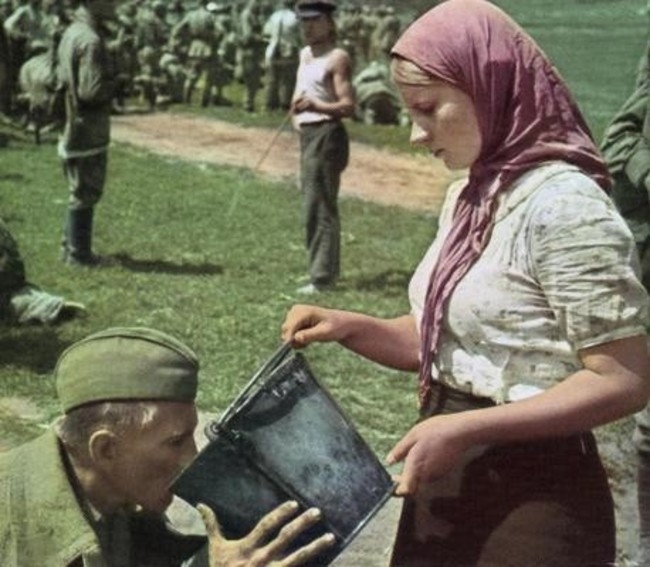 #38. A female mason works on Berlin's old city hall tower. [c. 1900]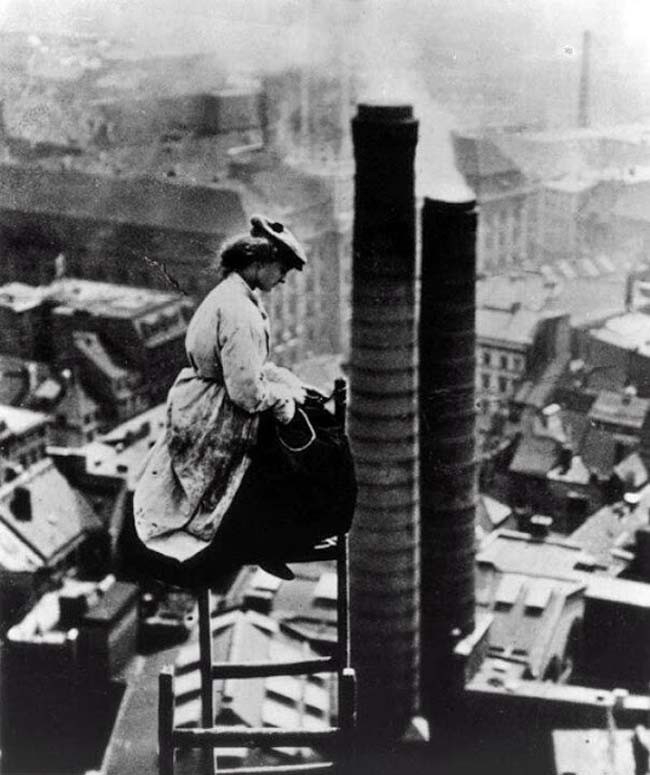 #39. Parisian mothers use their body to protect their children from German sniper fire. [1944]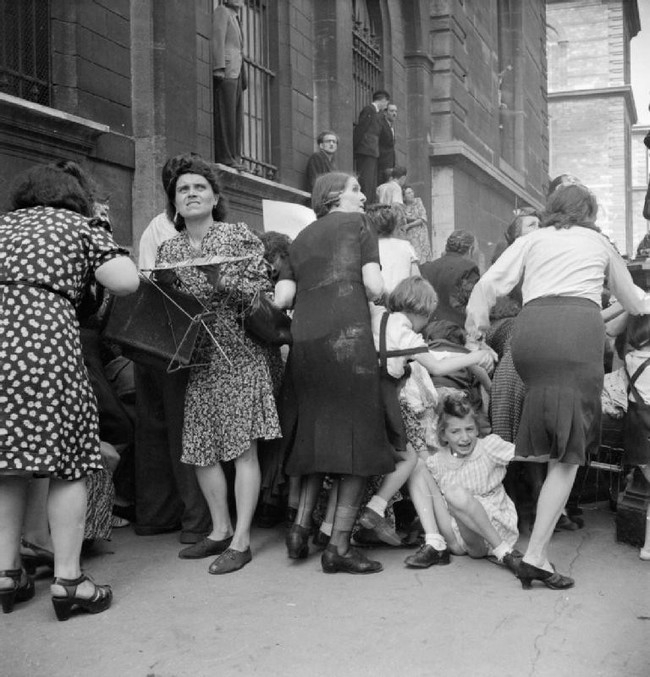 #40. Female snipers of the Soviet 3rd Shock Army. Their unit has 775 confirmed kills. [May 4, 1945]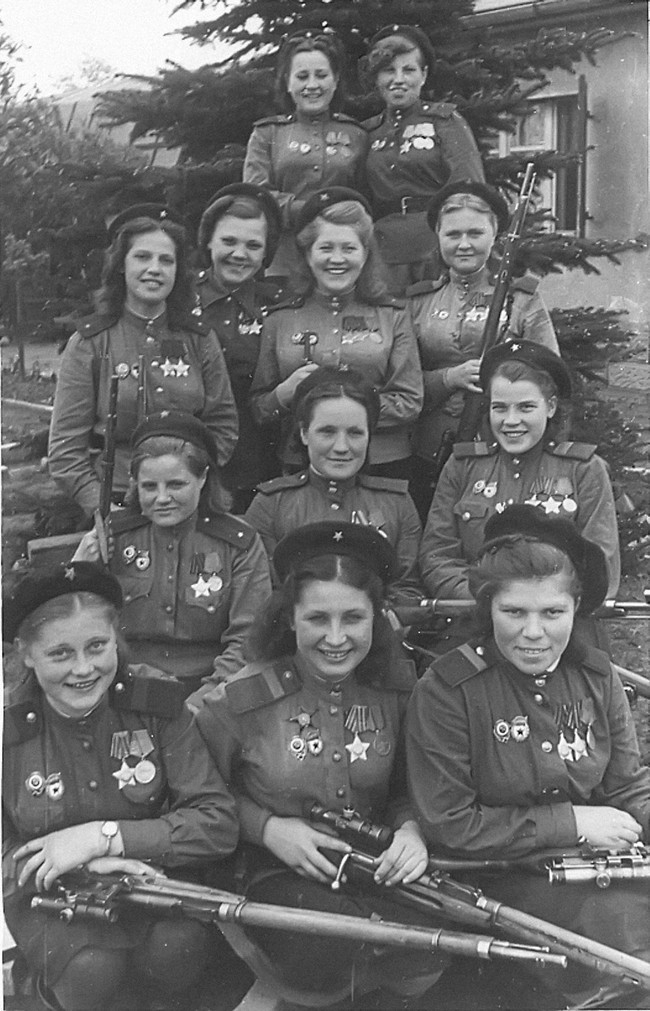 #41. Ellen O'Neal, one of the first professional female skaters. Her name was almost synonymous with the early '70s skate scene. [1976]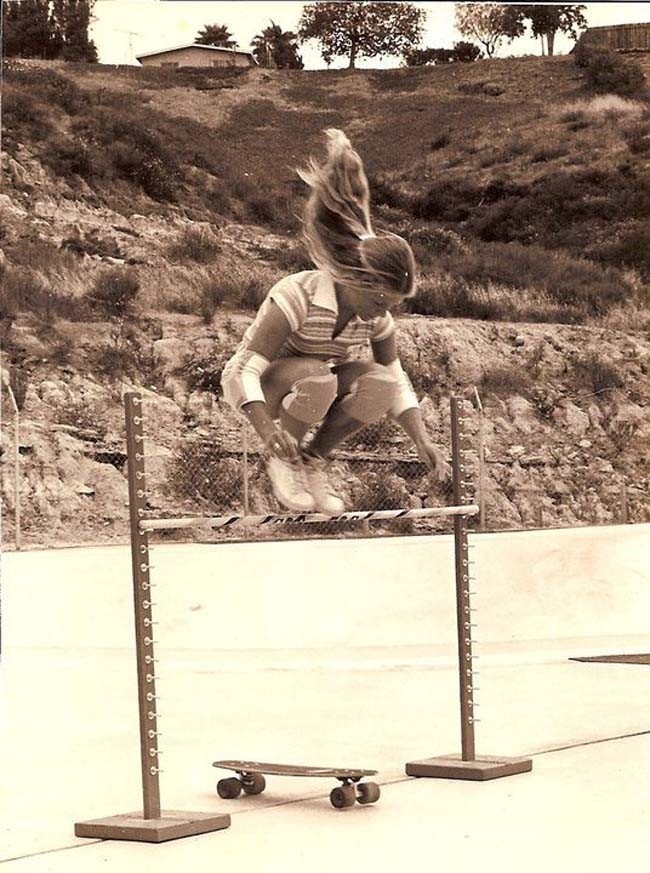 #42. Filipino guerilla, Captain Nieves Fernandez, shows a US soldier how she killed Japanese soldiers during their occupation of the Philippines. [1944]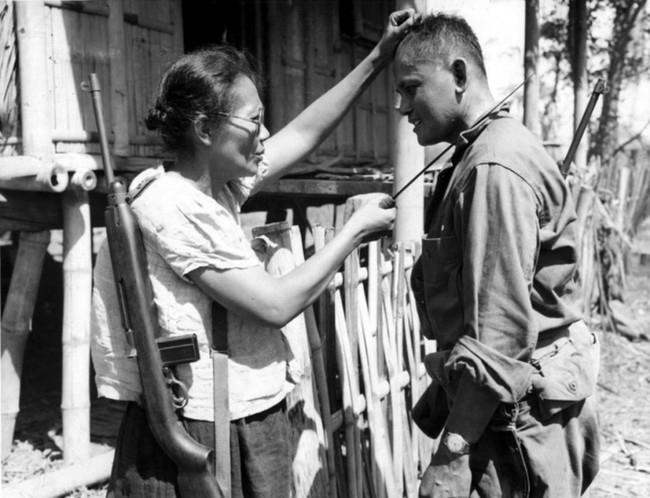 #43. Gertrude Ederle, the first woman to swim across the English Channel. [1926]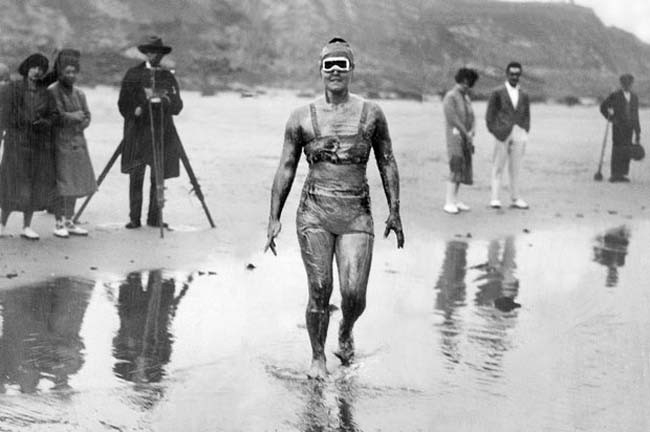 #44. Afghan women studying medicine. [1962]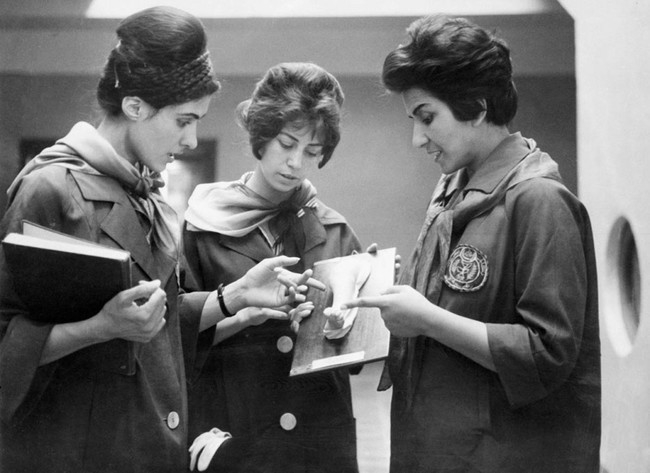 #45. Members of the Women's Home Defence Corps train during the Battle of Britain. Women were not allowed to join the home guard until 1943 but, despite the rule, they still prepared to defend their country. [1940]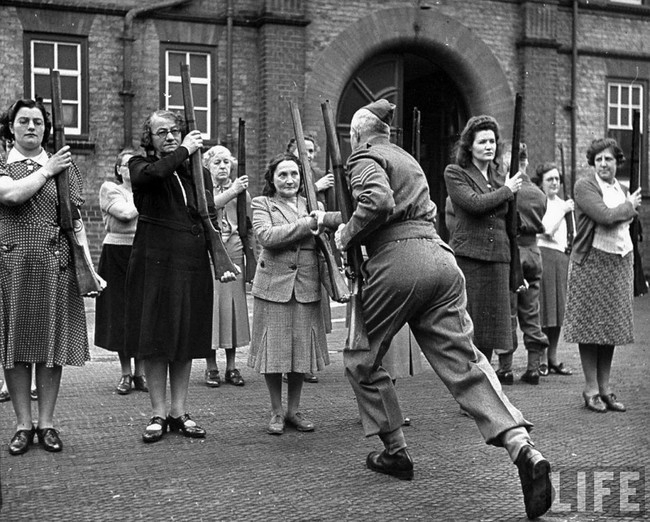 #46. A Los Angeles Police Officer converts her drawer into a comfortable cradle for an abandoned child. [1971]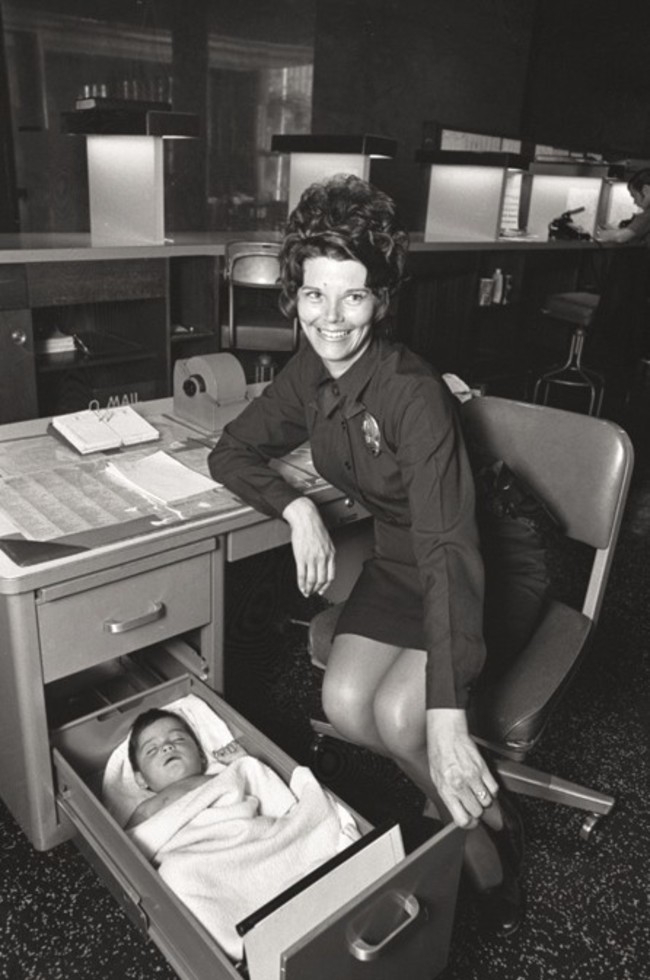 #47. Women's Liberation Coalition March, Detroit, Michigan. [1970]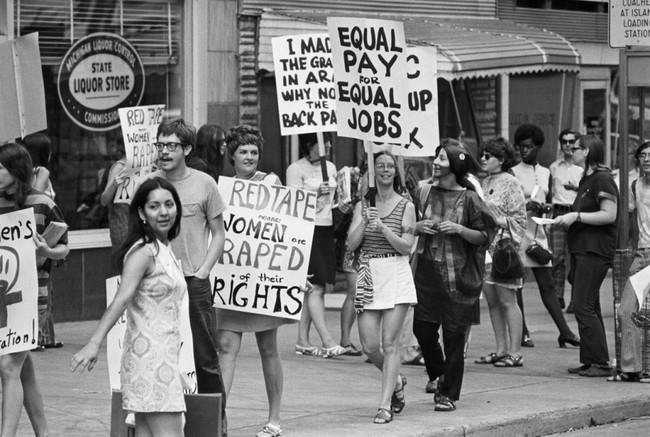 #48. Leola N. King, America's first female traffic cop, stands by a street in Washington D.C. [1918]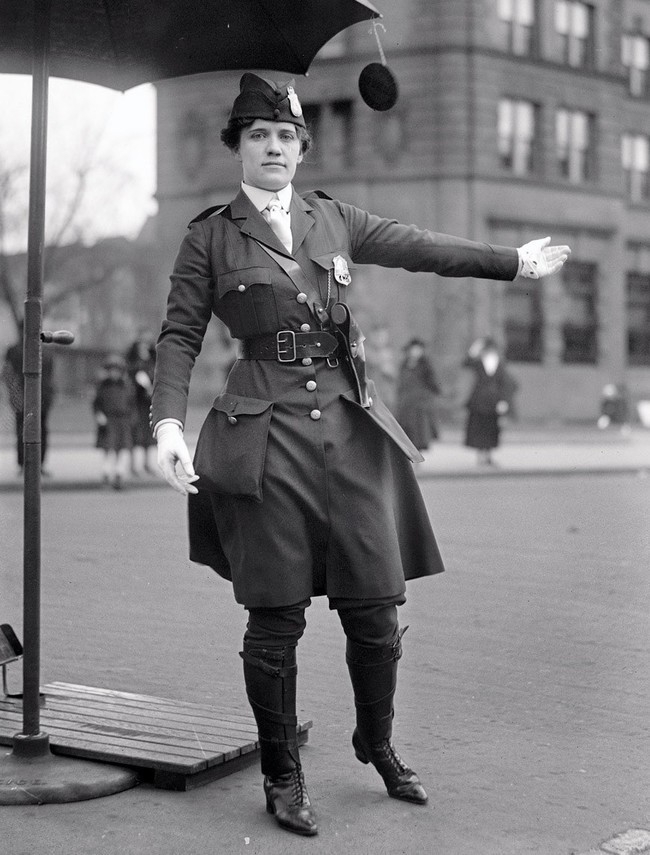 #49. A Lockheed employee working on a P-38 Lightning. [1944]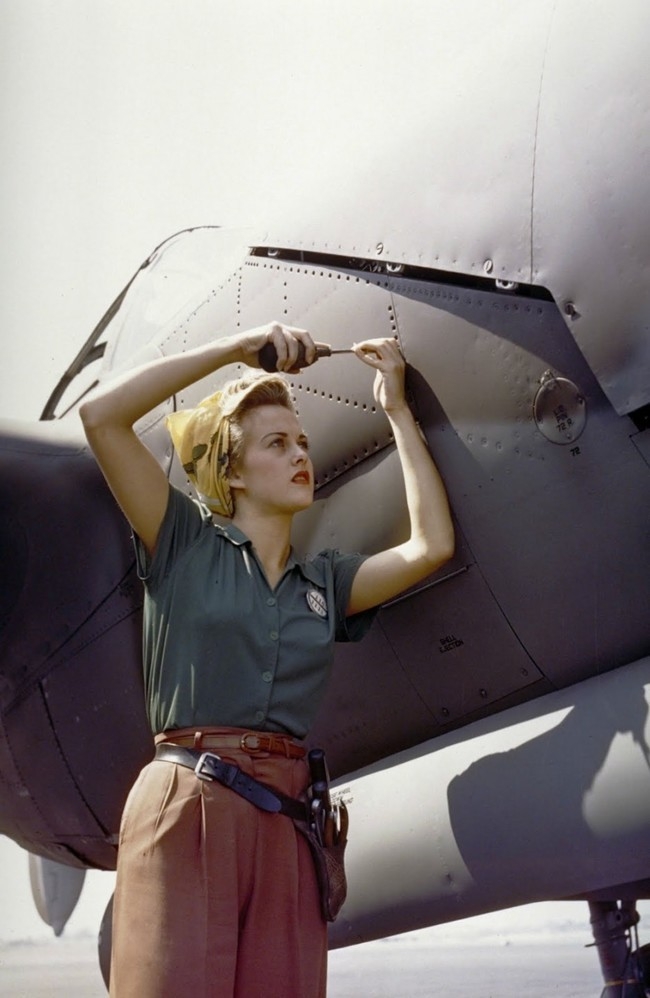 #50. American nurses land in Normandy. 59,000 nurses served in the Army Nurse Corps during WWII. [1944]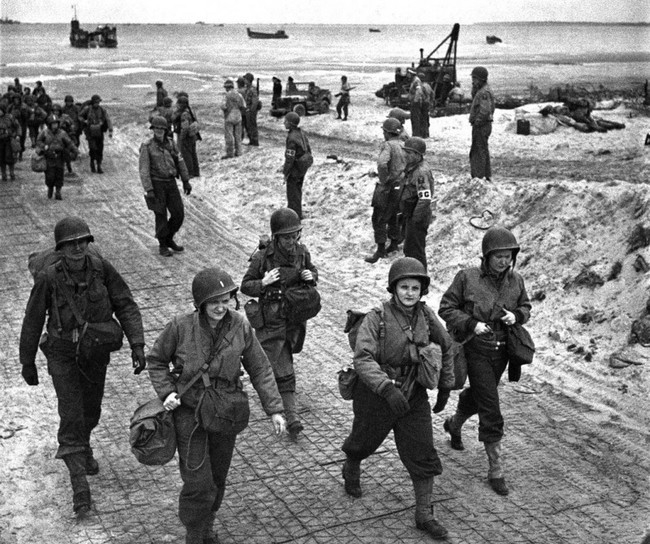 #51. An Austrian mother shows a picture of her son to returning prisoners of war in an attempt to find him. [1947]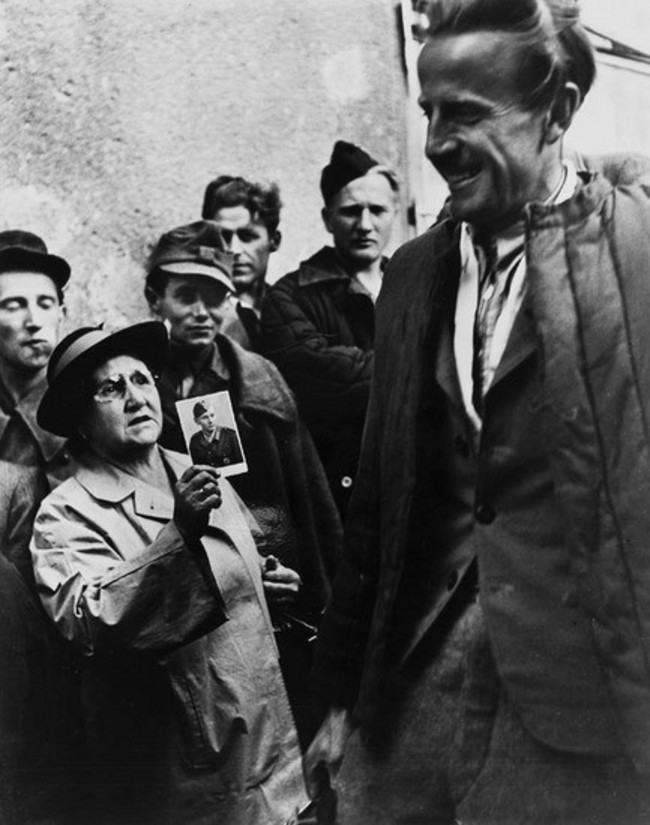 #52. Women's suffrage protesters in Pennsylvania.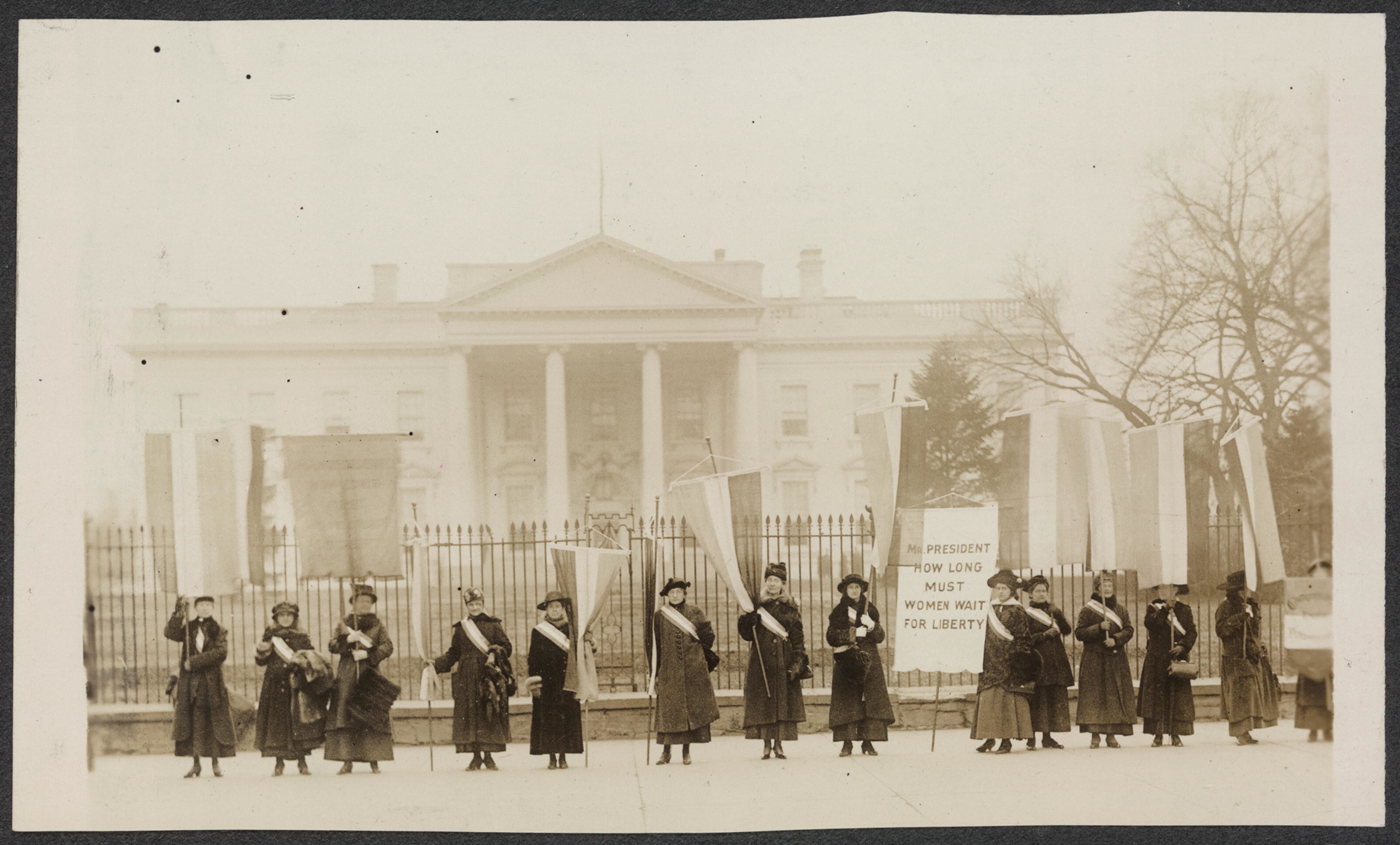 #53. British suffragette Emmeline Pankhurst is arrested by police officers.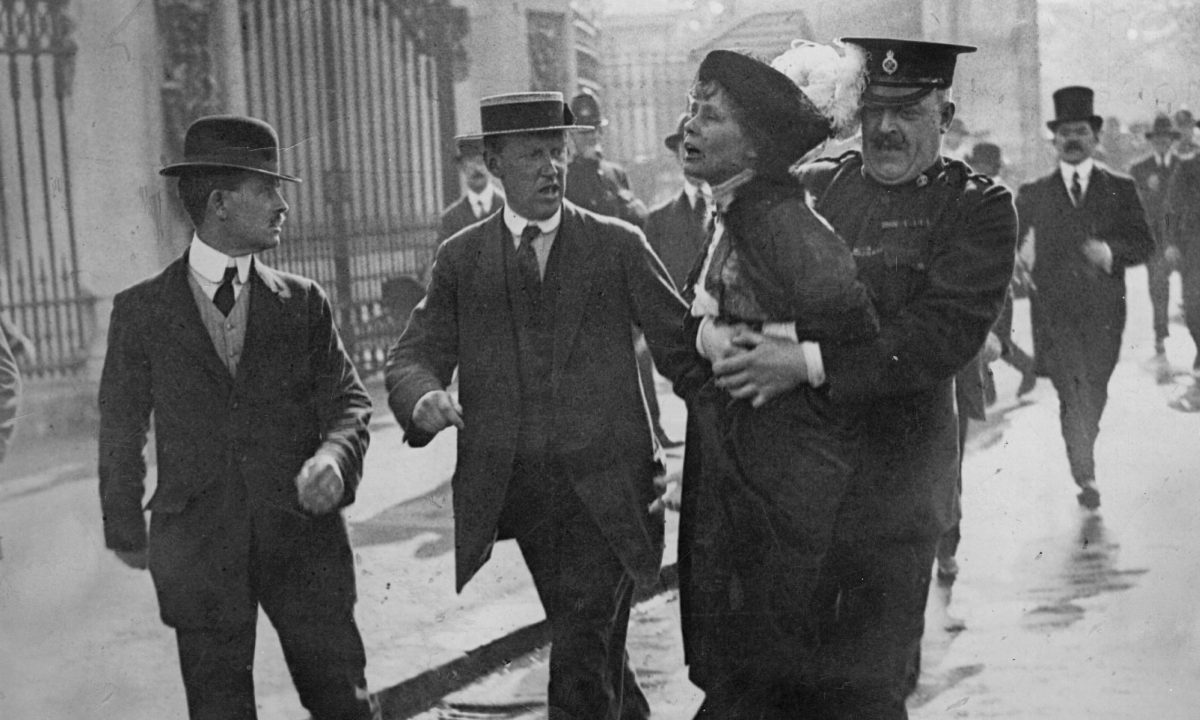 #54. A Red Cross nurse takes down the last words of a British soldier. [c. 1917]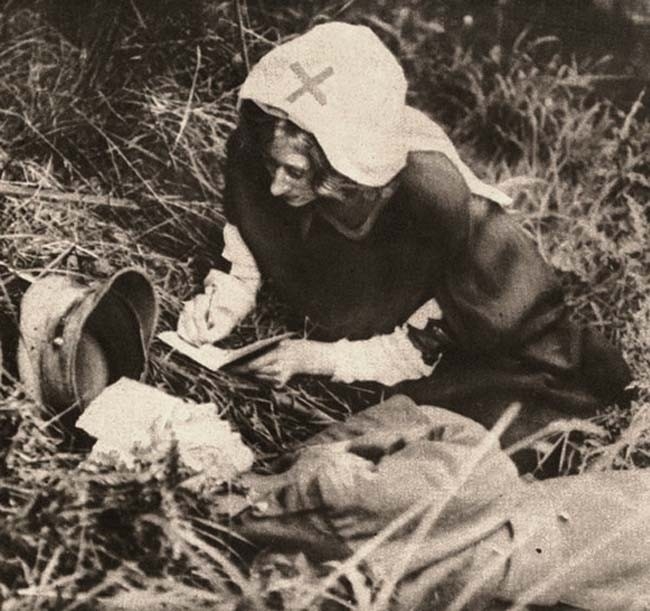 #55. Erika, a 15-year-old Hungarian fighter who fought for freedom against the Soviet Union. She eventually gave up her gun to volunteer in the Red Cross. Erika died unarmed a few months after this photo was taken while attempting to rescue a fallen soldier. [October 1956]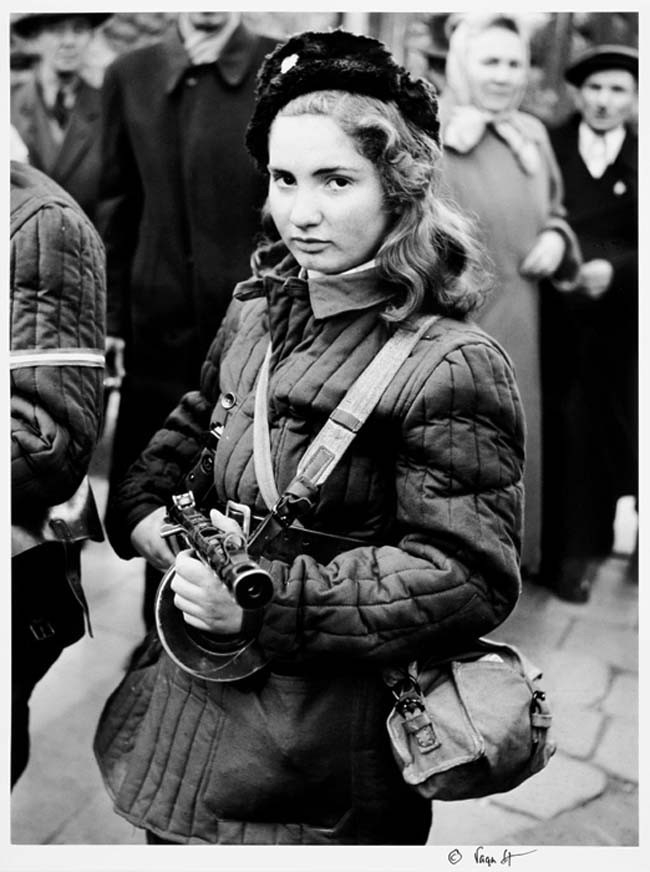 via distractify
Many of these photographs were taken generations ago, but their impact on human history ripples until today. To all the women who contributed in re-writing history, thank you for steering humanity in the right direction.