"The latest rule in girls' high school fashion," LIFE magazine proclaimed in 1969, "is that there isn't any."
The cultural revolution of the 1960s imposed no limits: Bell-bottoms mingled with Mod miniskirts and fringed vests alike. Any rules about fashion were thrown out the window. Wearing your own thing was the fashion — be it a dollar-store pair of boots, a limited edition Pucci print, or your grandmother's old lace tablecloth.
That year, LIFE Magazine published the photos below, which chronicled the everyday fashions of American high school students all over the country.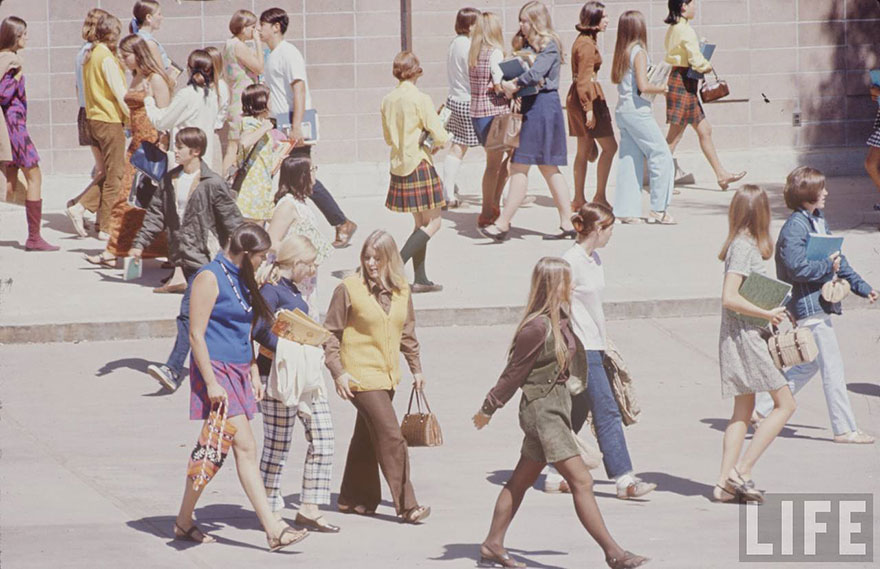 "The lunchtime fashion parade at California Woodside High, 1969," – LIFE magazine.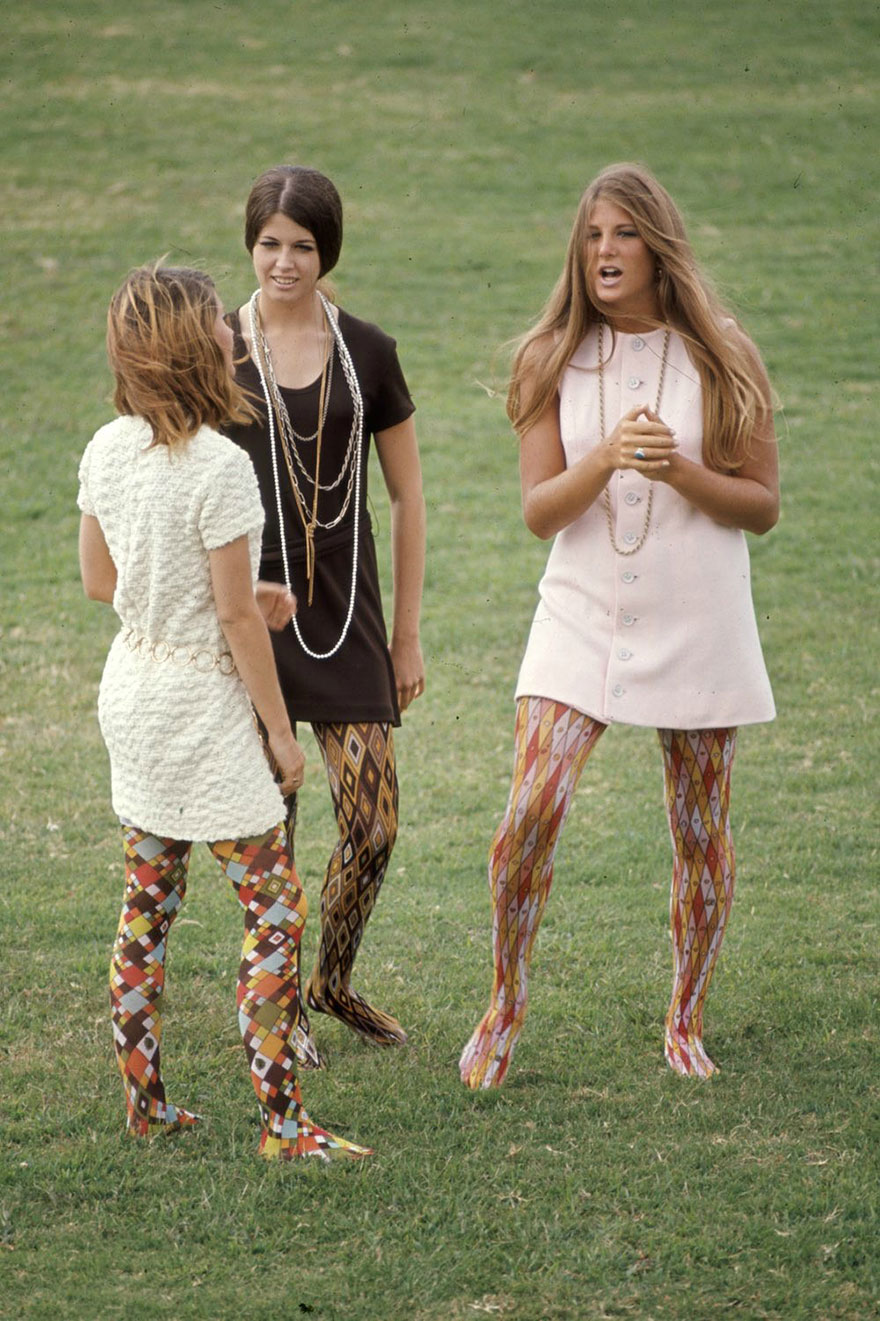 "Corona del Mar High School students Kim Robertson, Pat Auvenshine and Pam Pepin wear "hippie" fashions, 1969."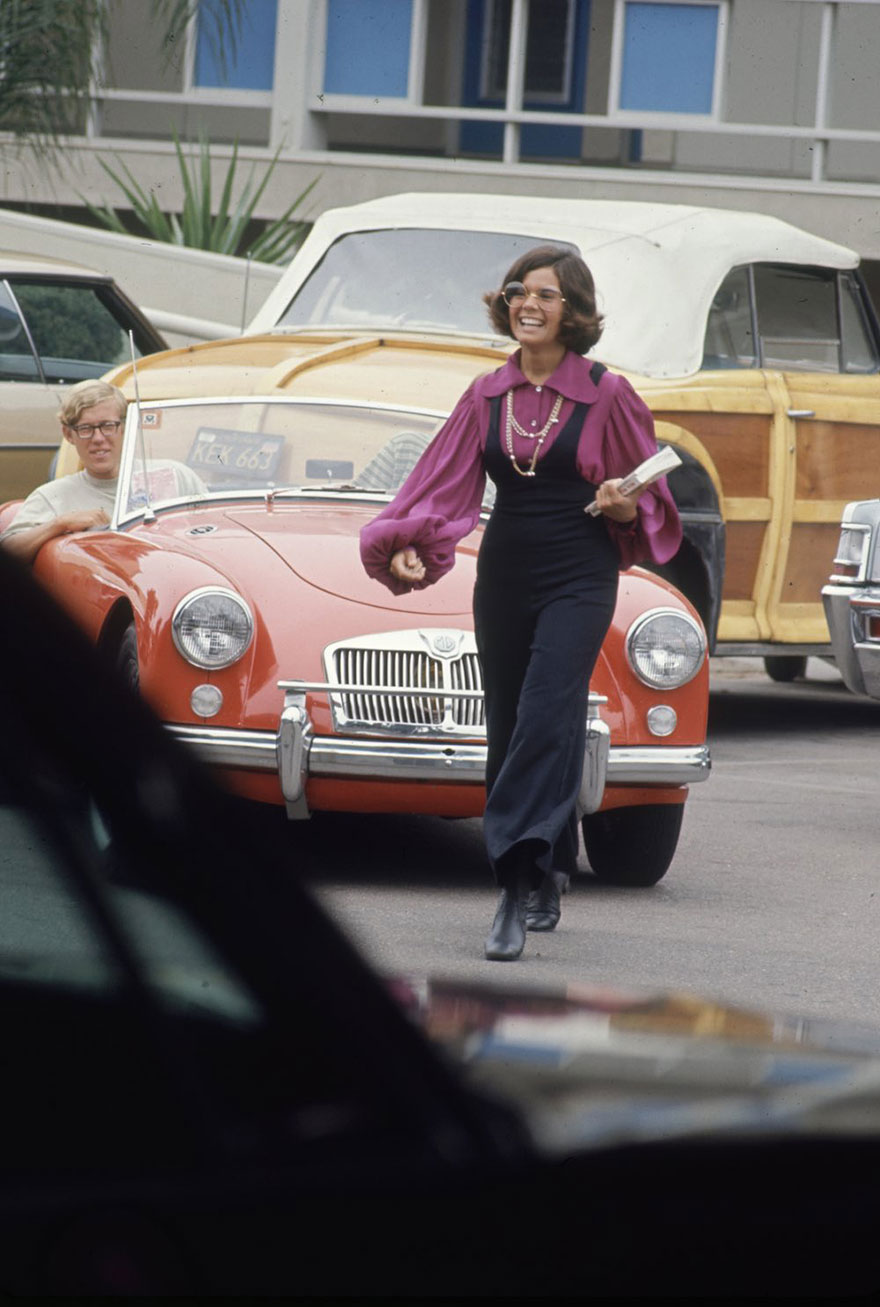 "High schooler Lenore Reday stops traffic while wearing a bell-bottomed jump suit in Newport Beach, Calif., 1969."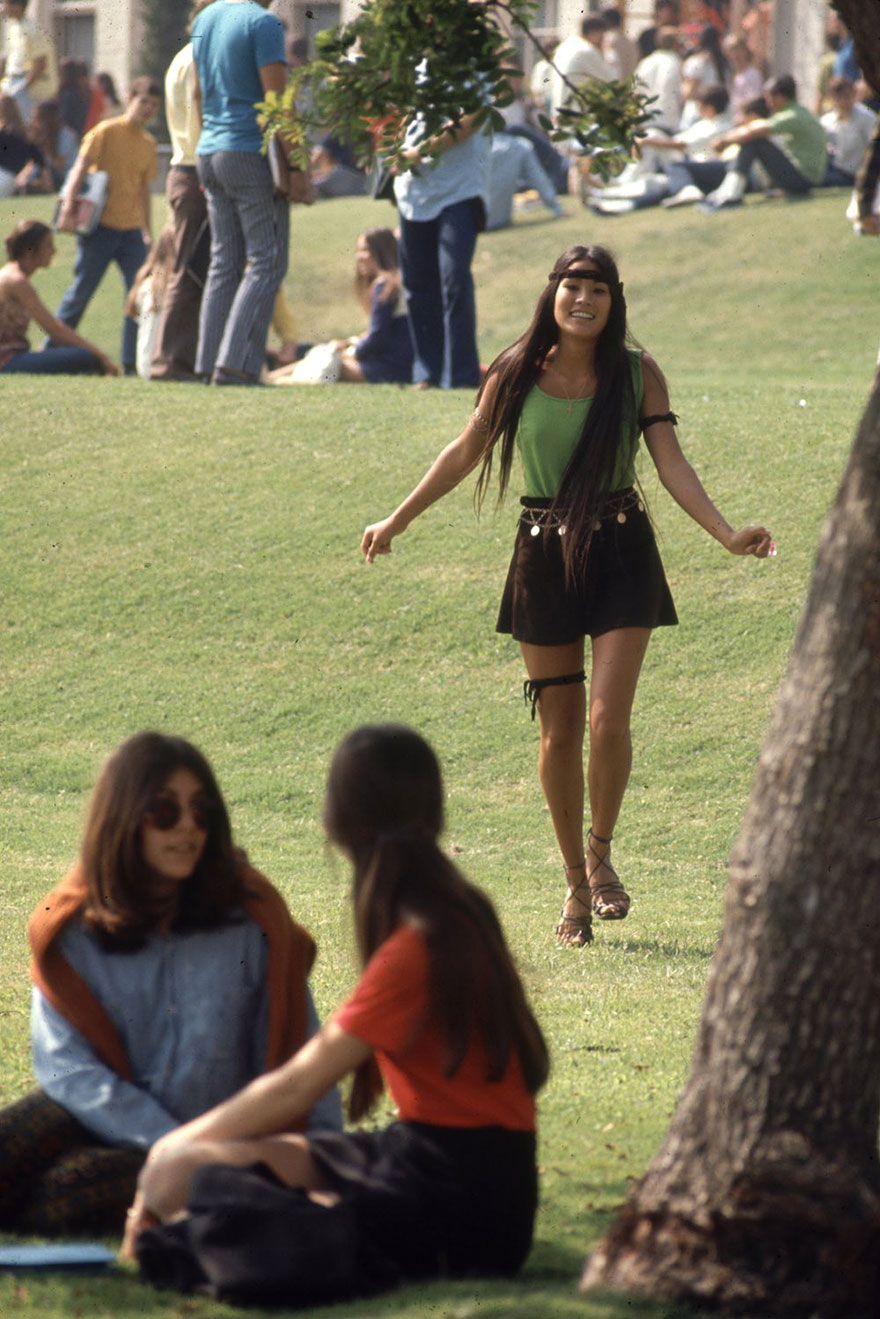 "A high school student walks toward classmates while wearing the "Mini Jupe" skirt, 1969."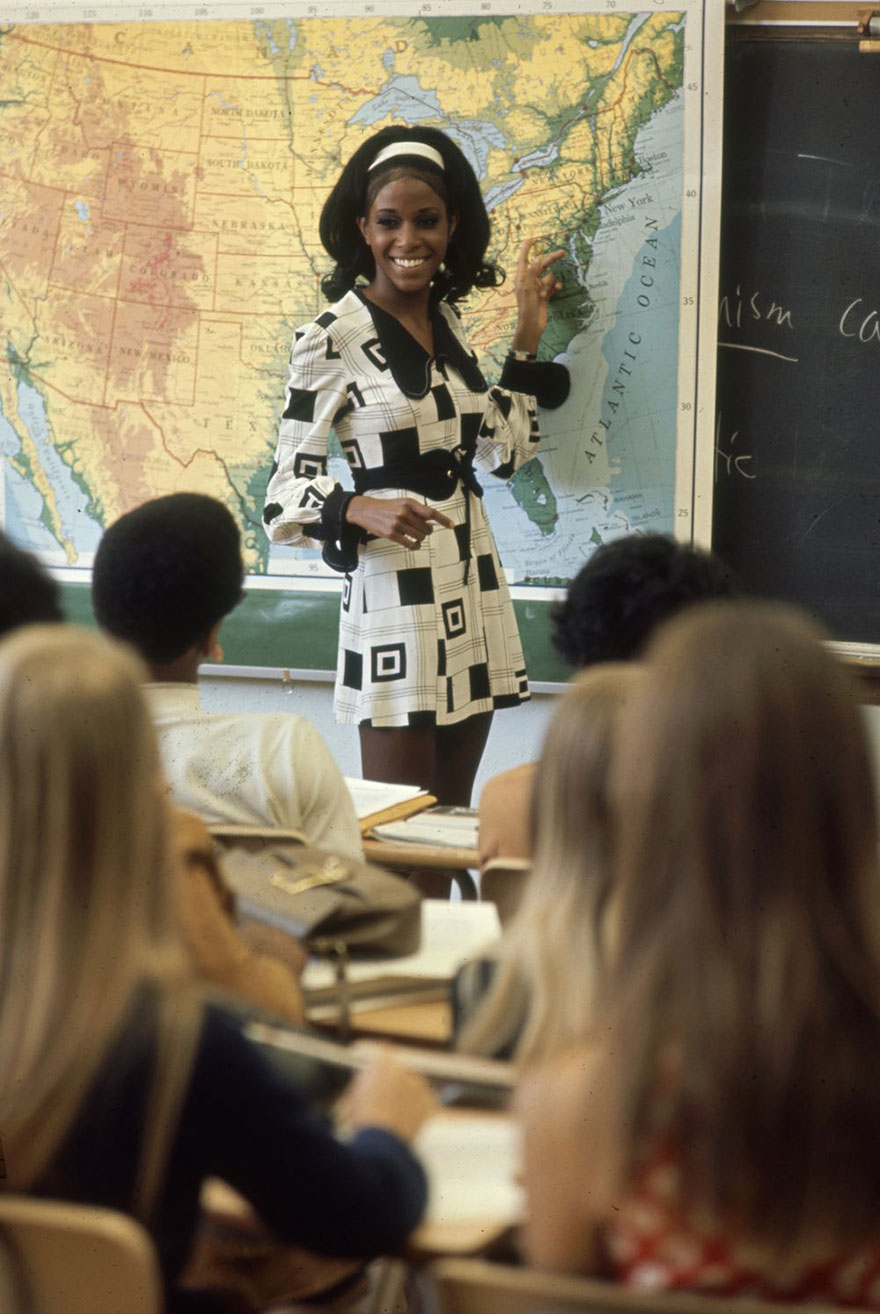 "High school teacher Sandy Brockman wears a bold print dress, 1969."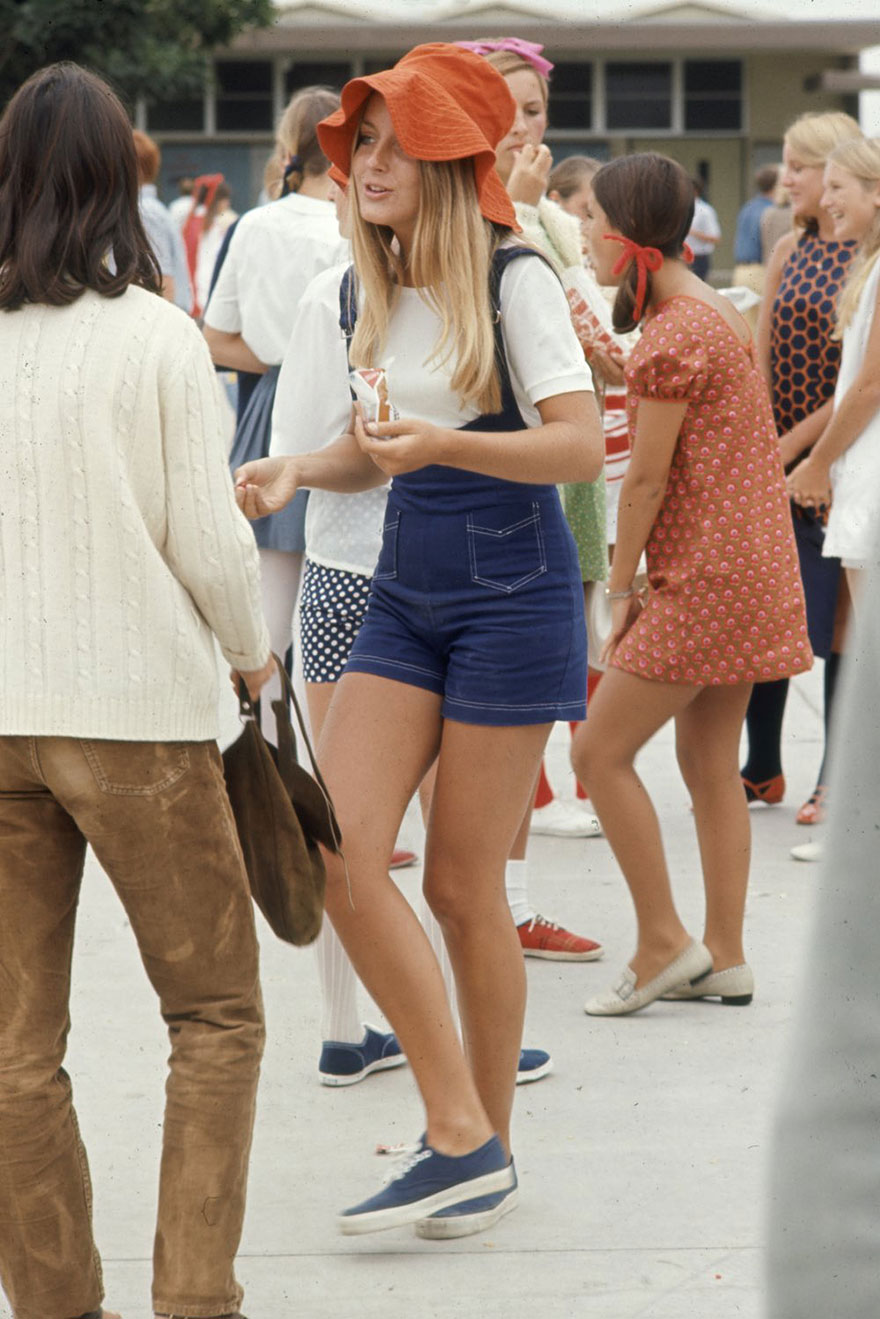 "High school fashions, 1969."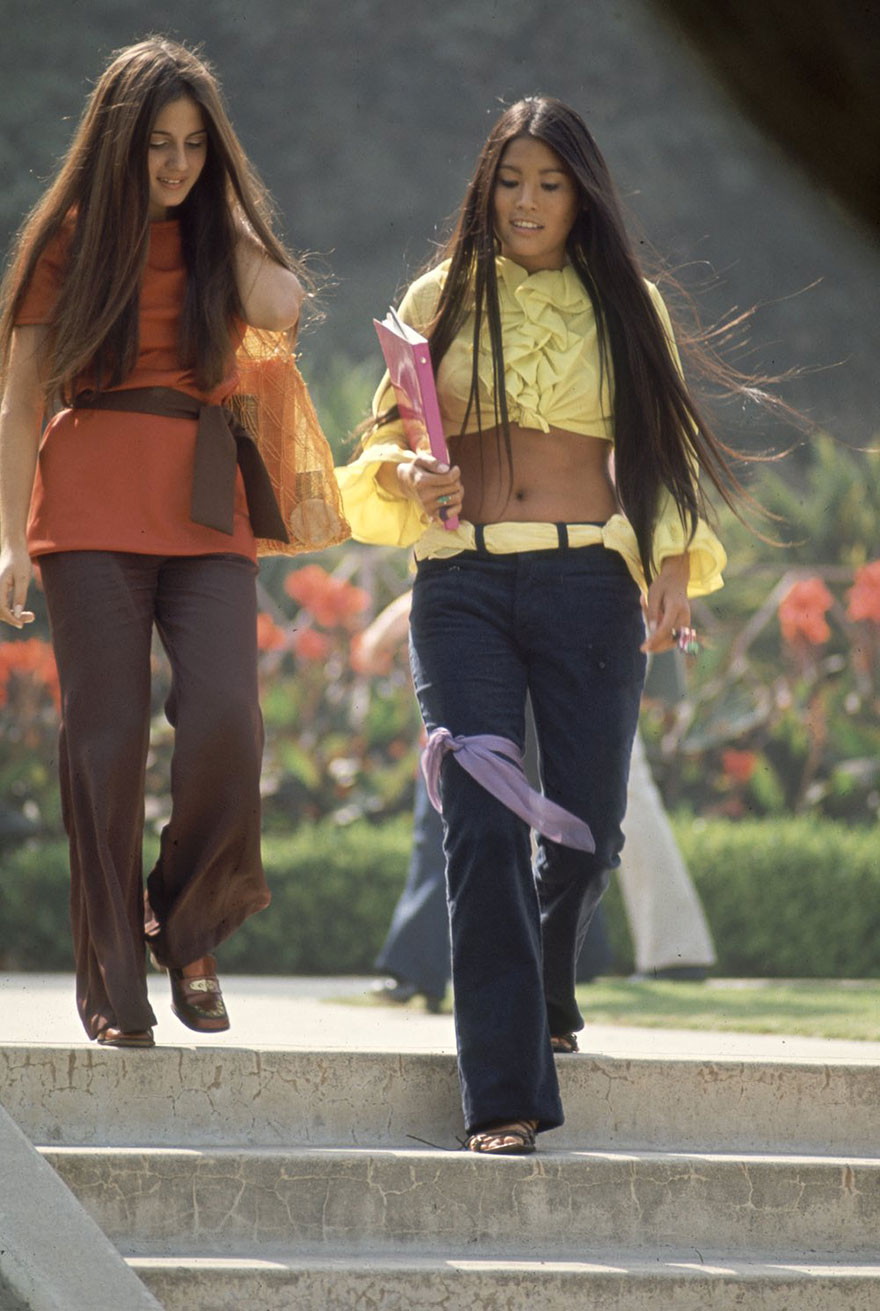 "High school students wearing "hippie" fashion, 1969."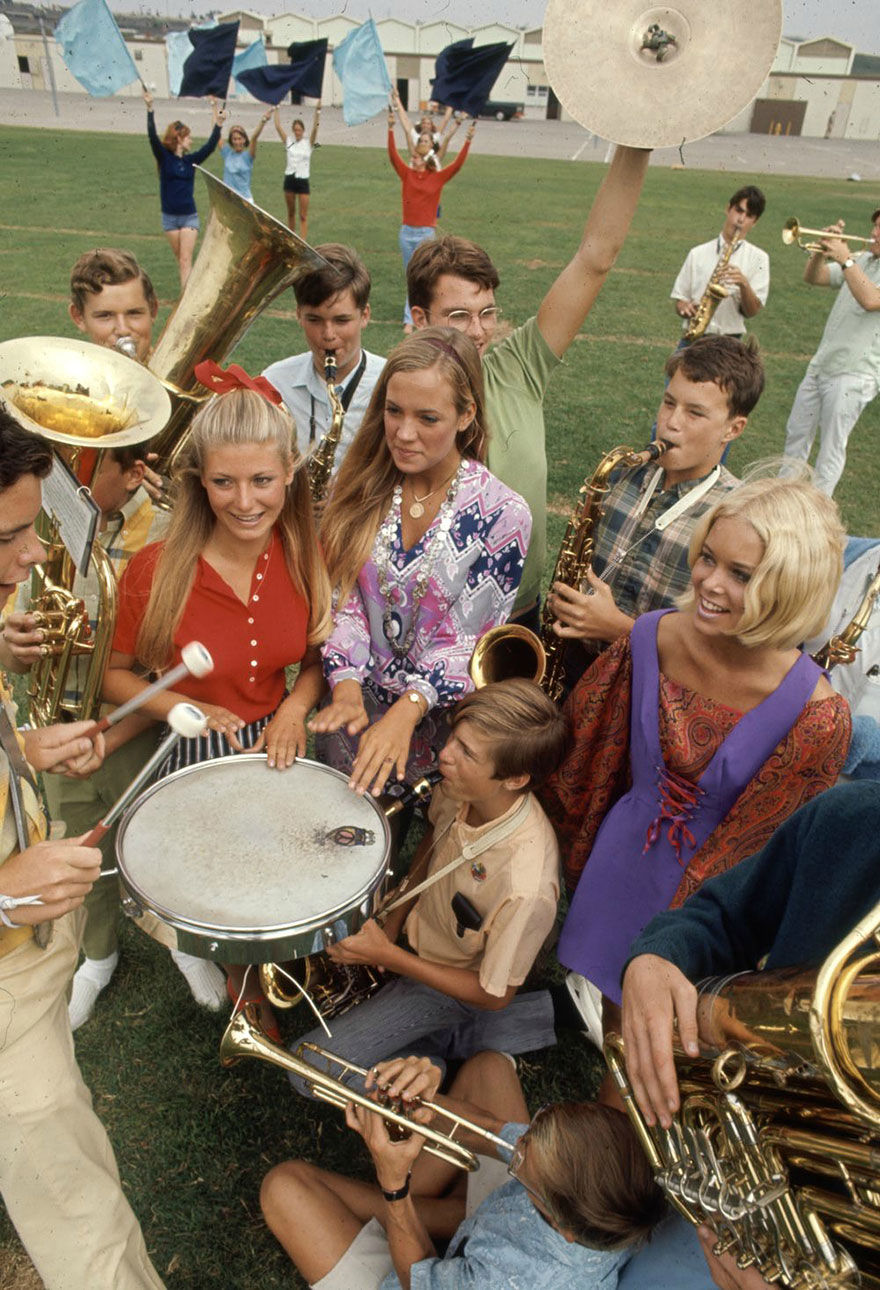 "High school student band, in California."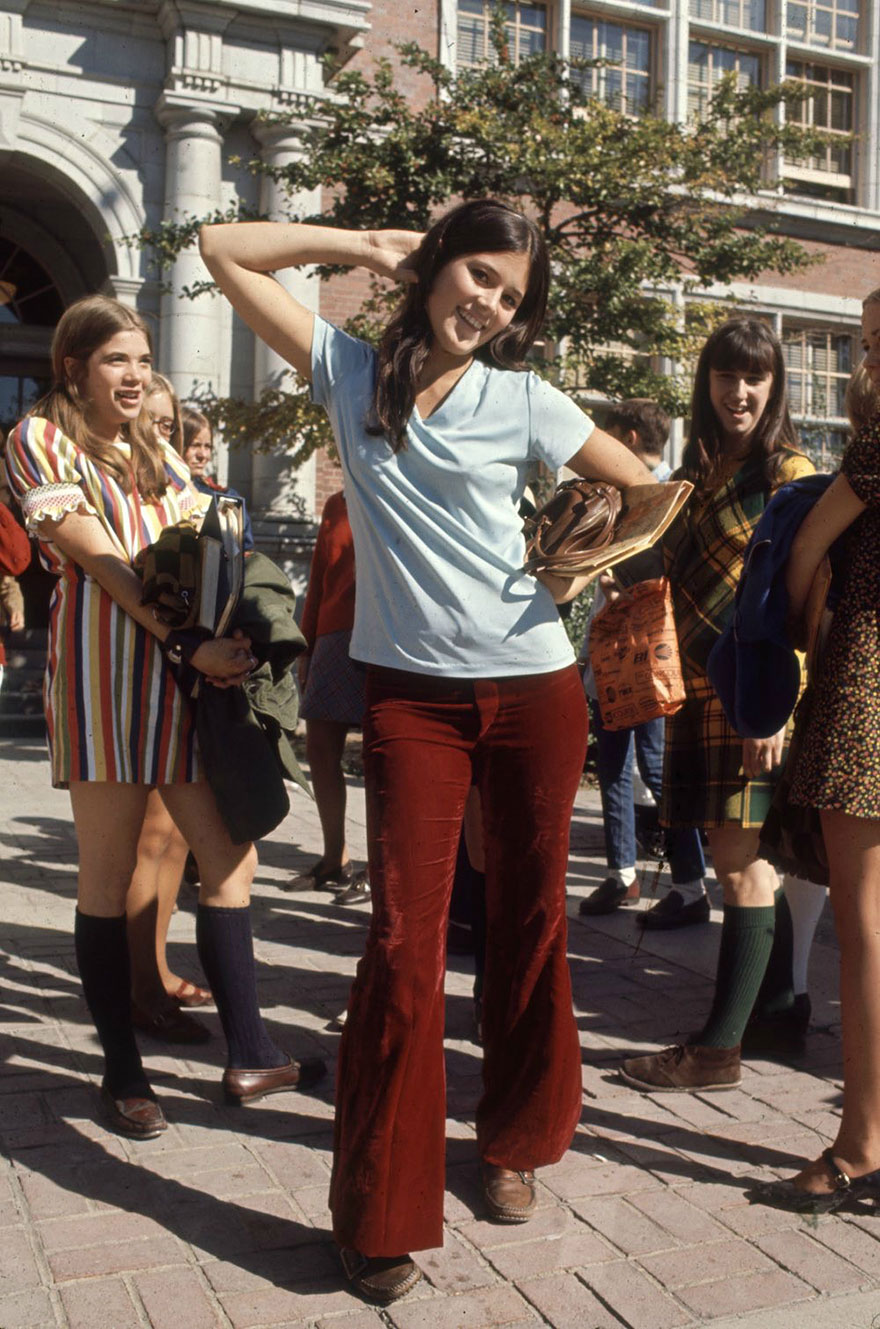 "High school student wearing bell bottoms and boots, 1969."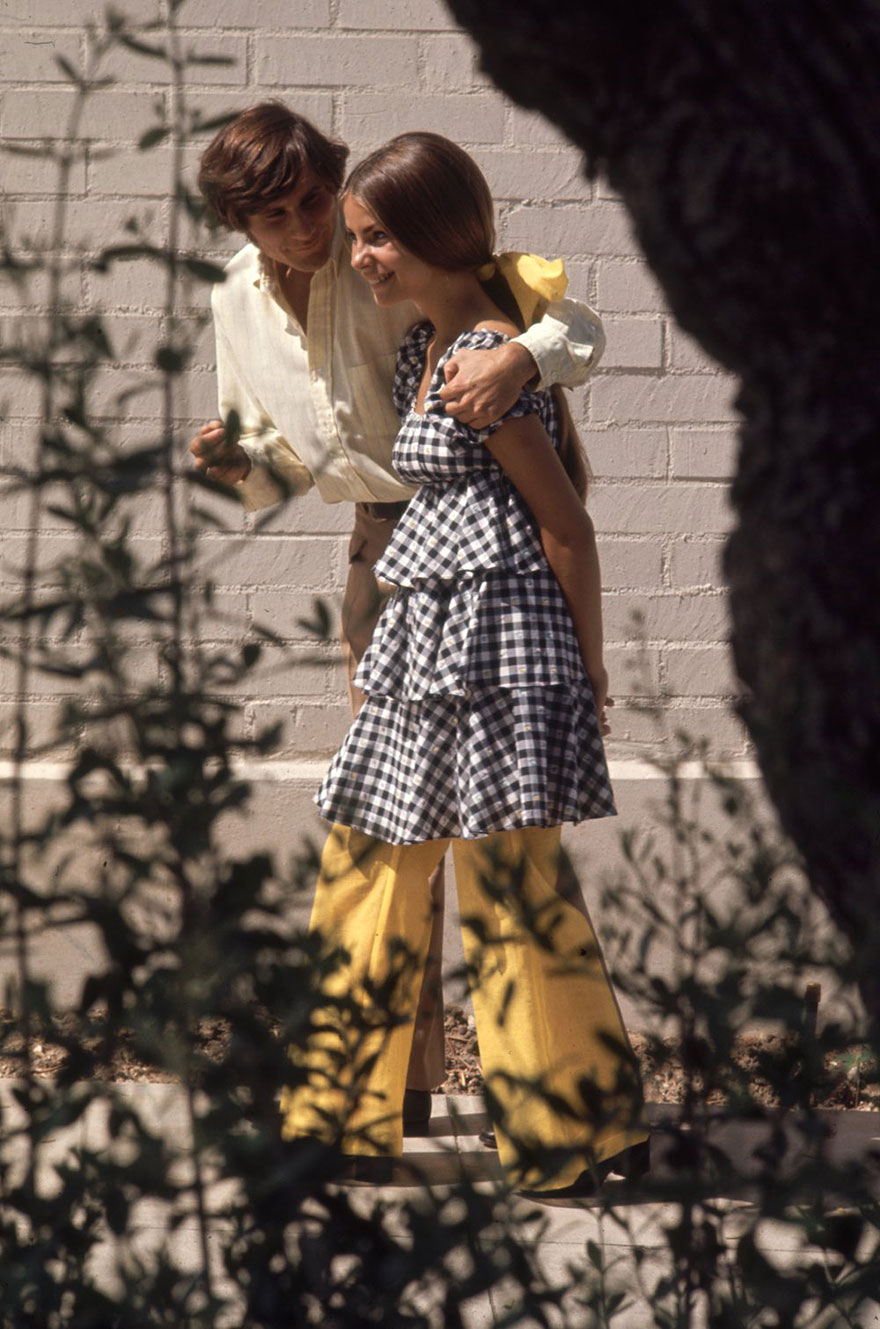 "Beverly Hills High School student Erica Farber, wearing a checkered and tiered outfit, walks with a boy, 1969."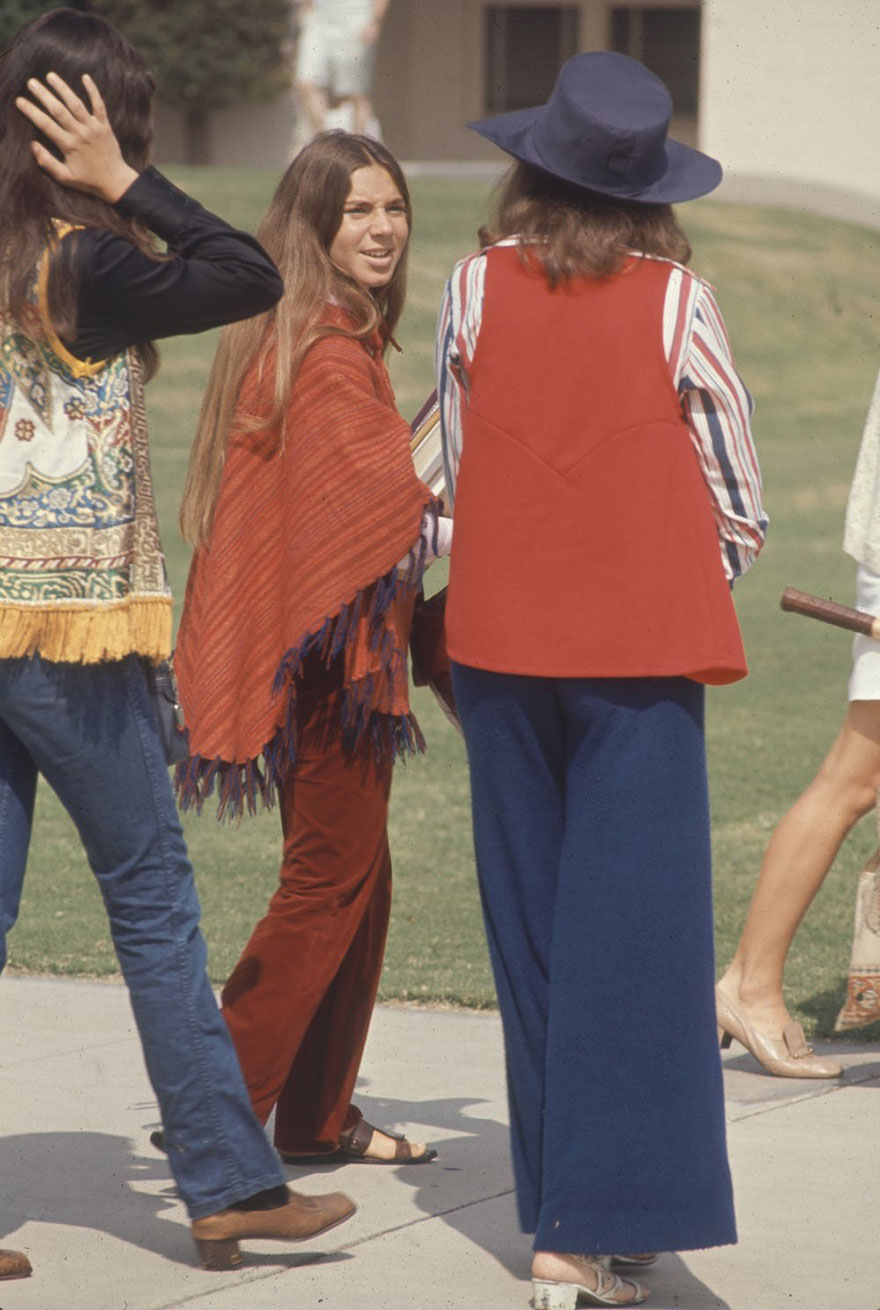 "Southern California high school students, 1969."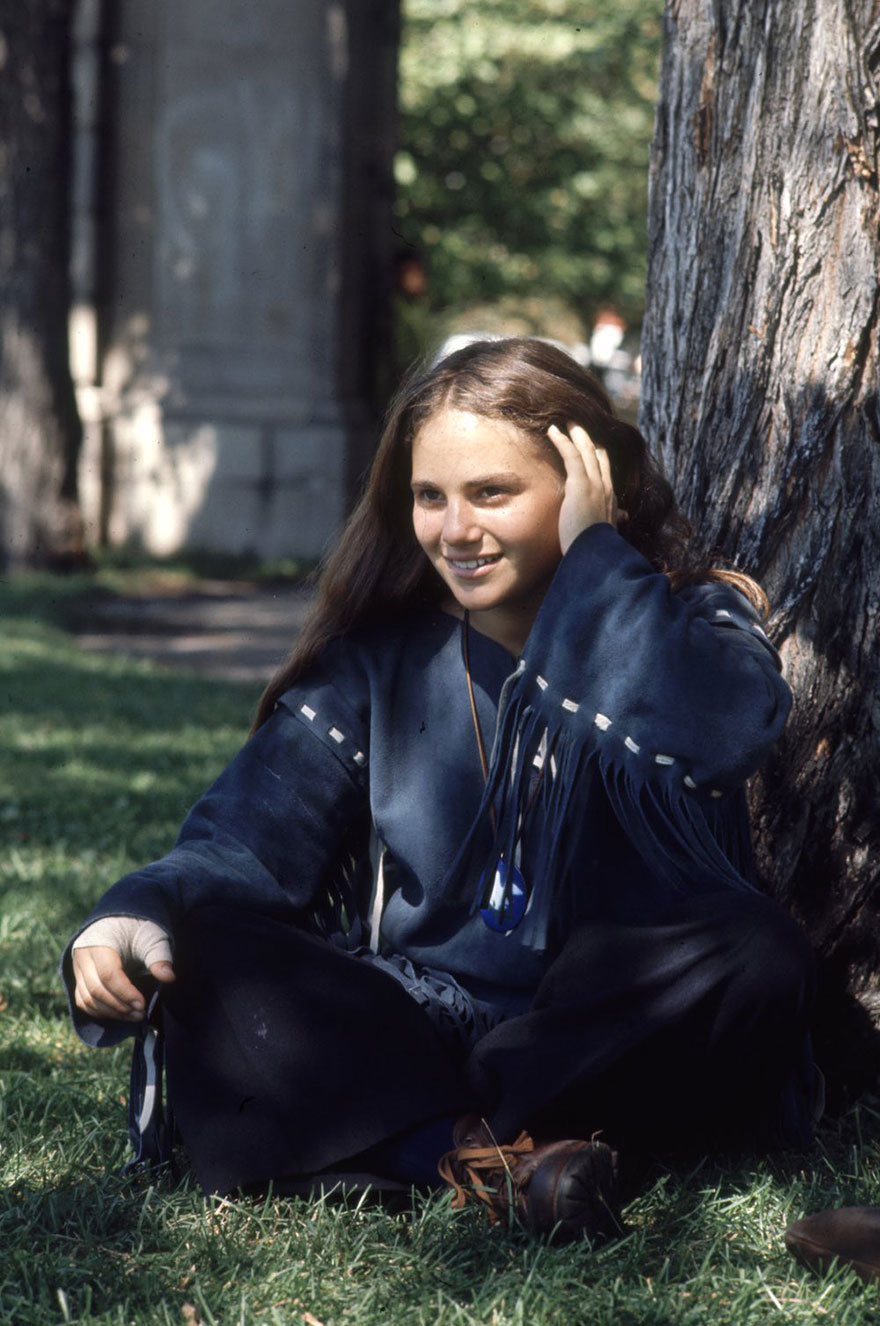 "High schooler Nina Nalhaus wears wool pants and a homemade jacket in Denver, Colo., 1969."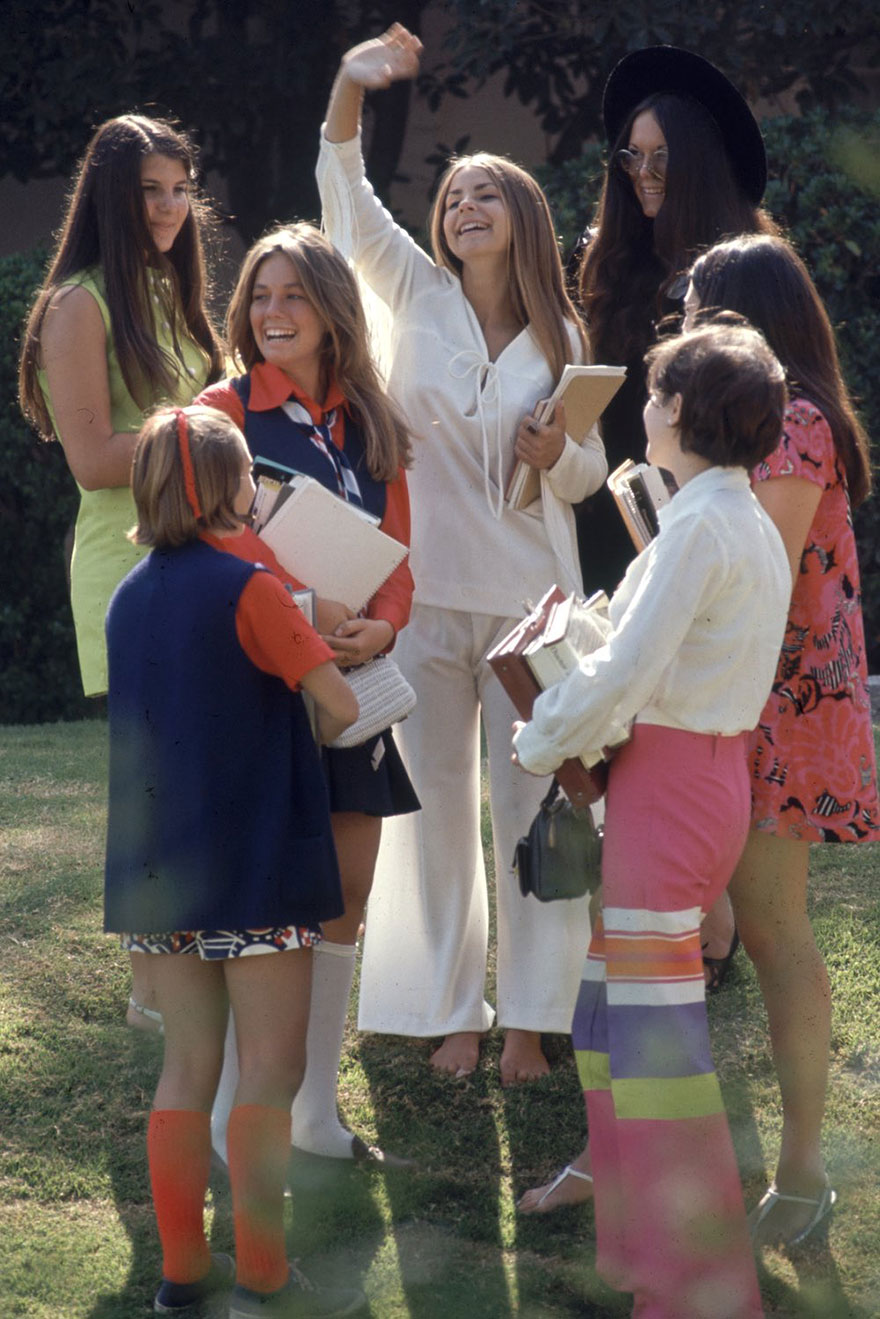 "Beverly Hills High classmates show off their fashions, 1969."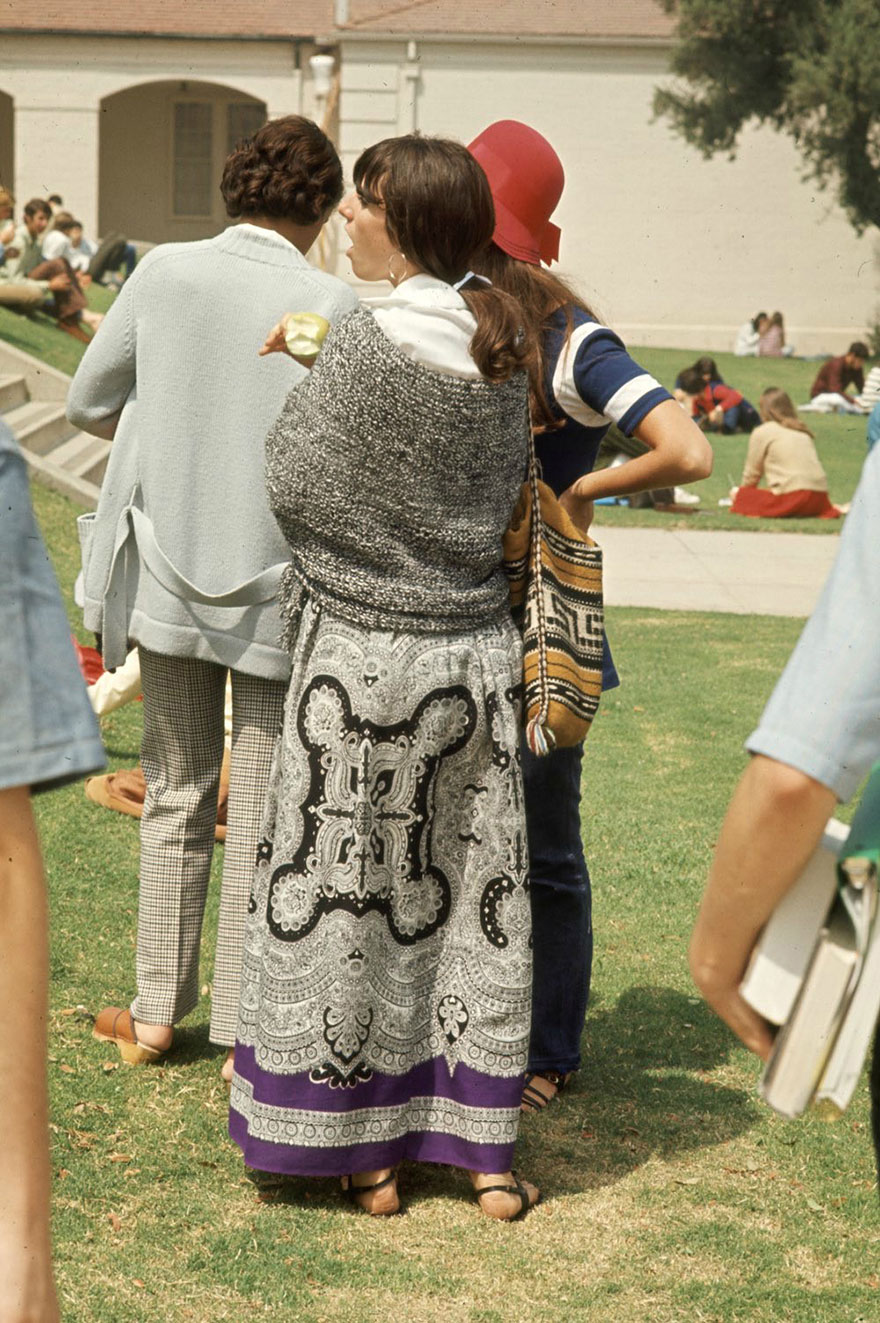 "Southern California high school student wears old-fashioned tapestry skirt and wool shawl, 1969."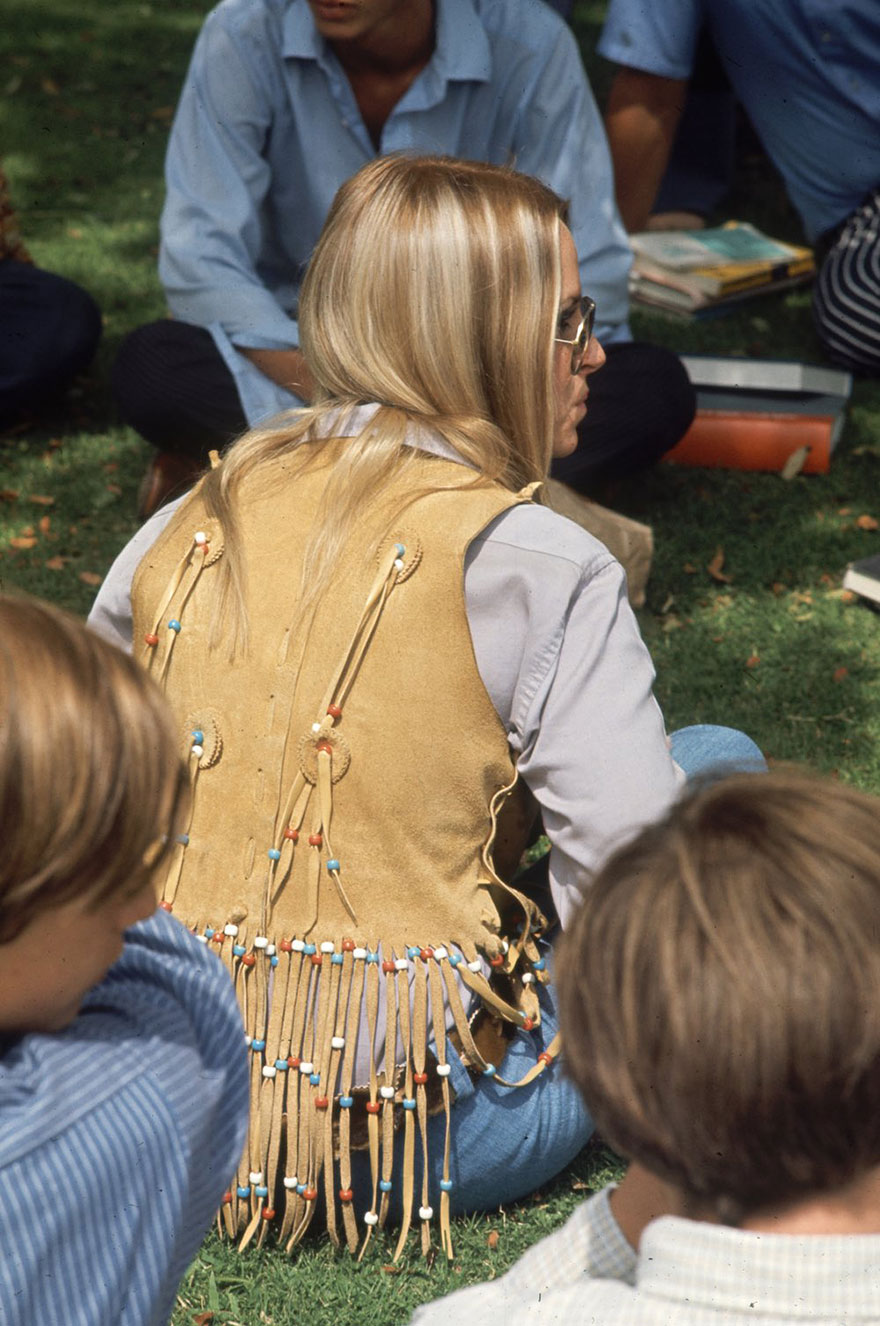 "Southern California high schooler wears a buckskin vest and other hippie fashions, 1969."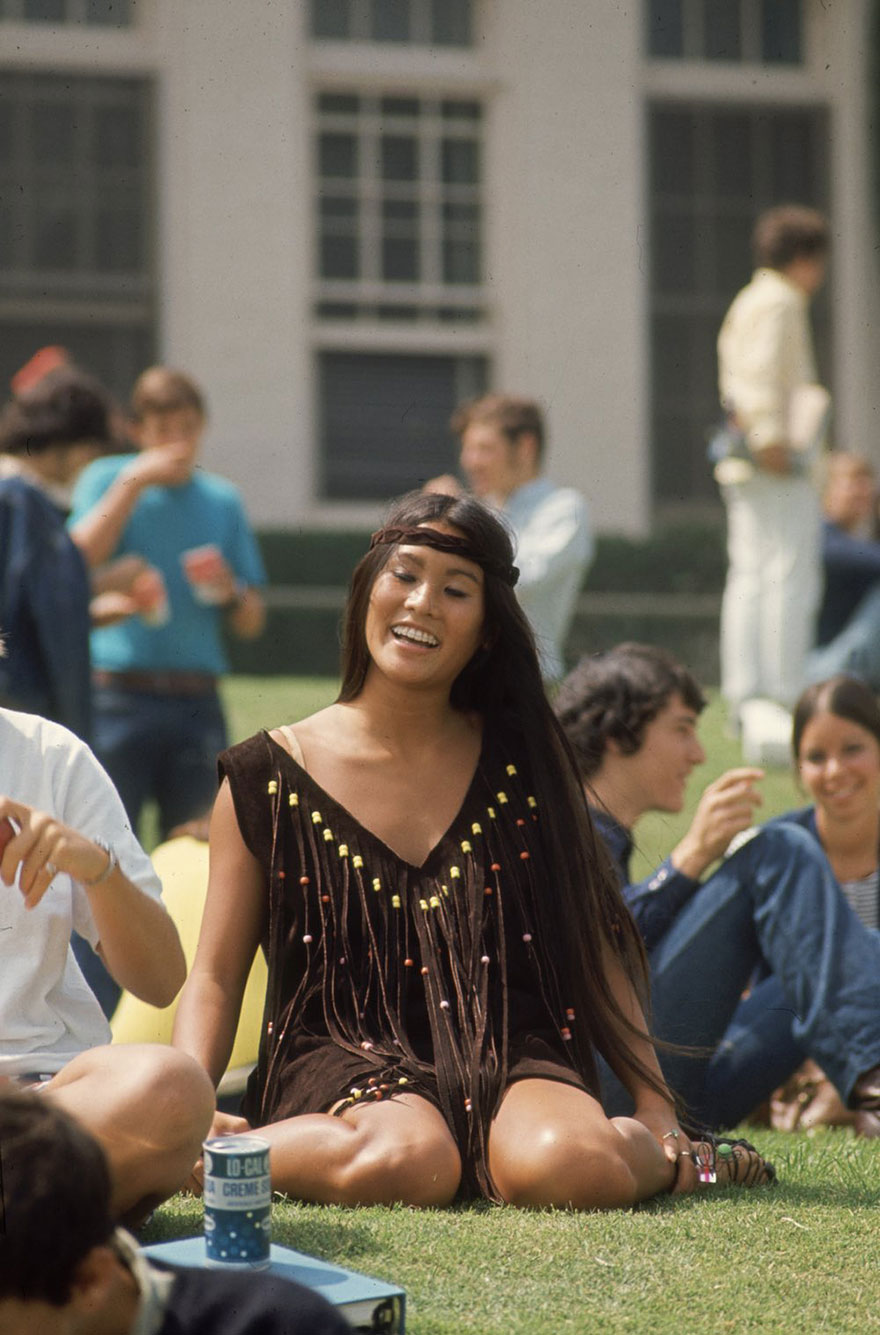 More info: TIME (h/t: mashable)
"Student Rosemary Shoong at Beverly Hills High School, wearing a dress she made herself, 1969."