I love church signs. I've been to countless churches since I was a kid that are not part of the Catholic Church, but they always have special things for you to read as soon as you walk in. They're sometimes witty and funny, sometimes poetic, sometimes deep, but usually they will make you laugh or think about something differently at least once.
I love this trend and I think it is beautiful to see religion used in such a way. To be honest, we Catholics could learn a thing or two from the Church Sign business. Maybe we should step up our game and get some funny signs… But of course, without becoming vulgar and offensive like so many other churches out there seem to do.
So just for fun, I'm going to share some of my favorite funny church signs out there. They might make you chuckle, they might tickle your brain cells…
#1.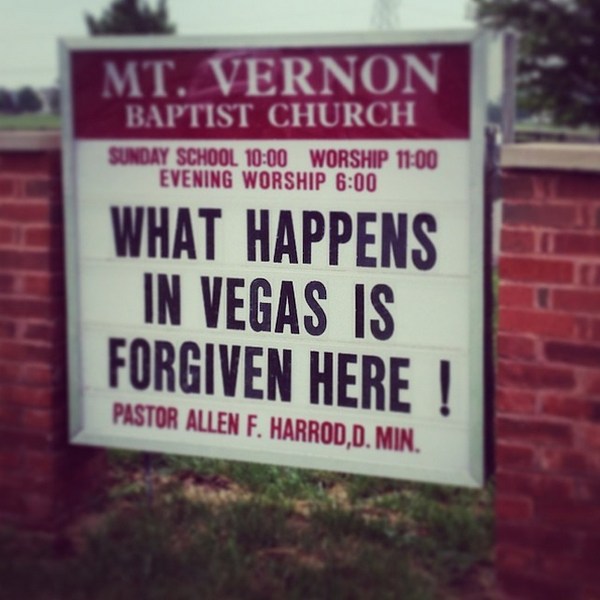 #2.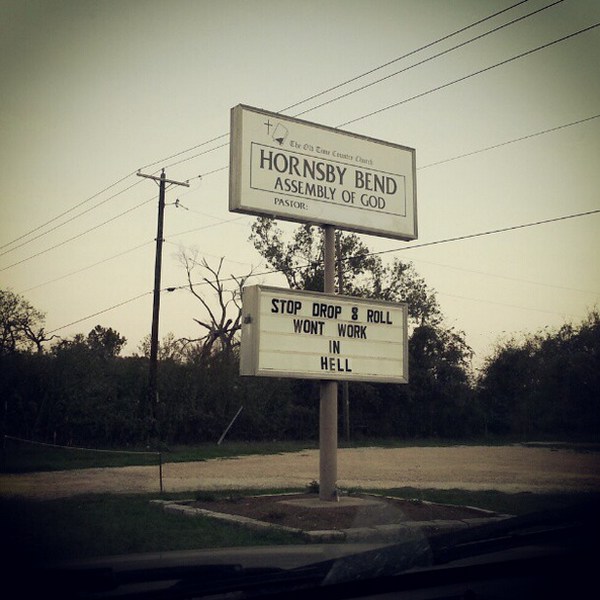 #3.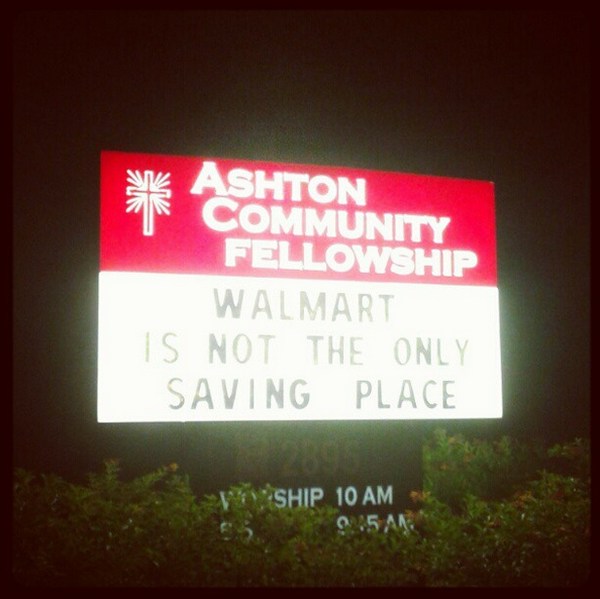 #4.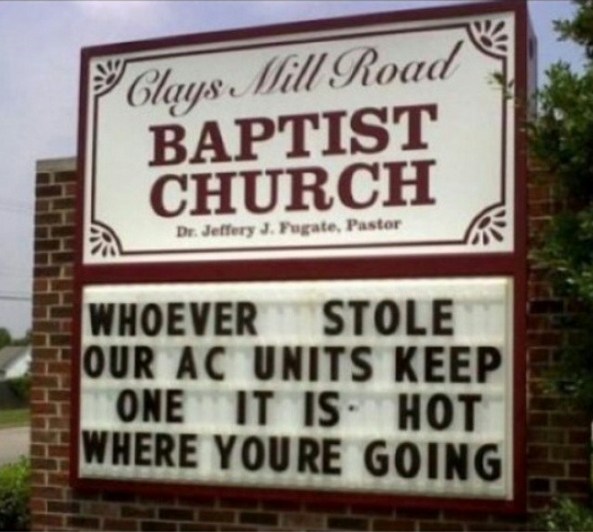 #5.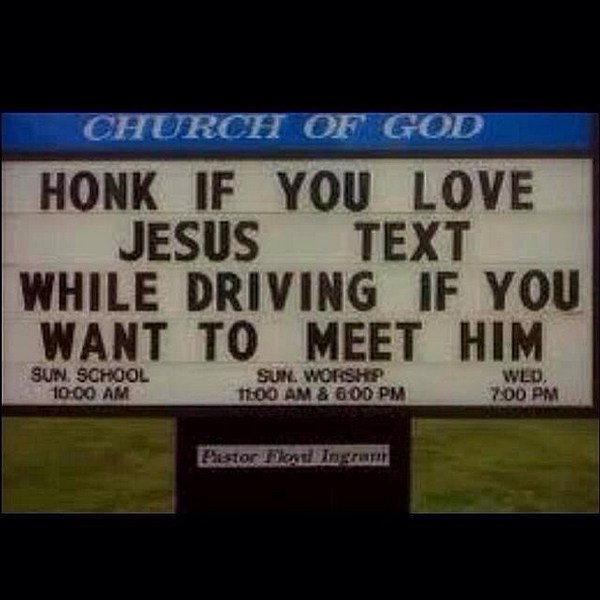 #6.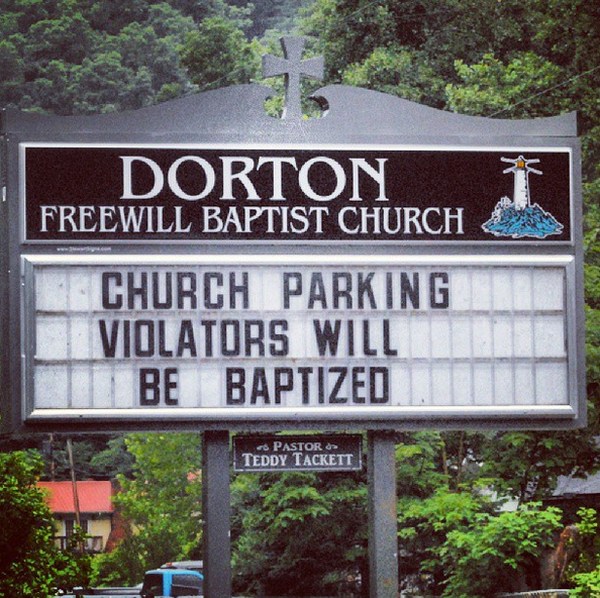 #7.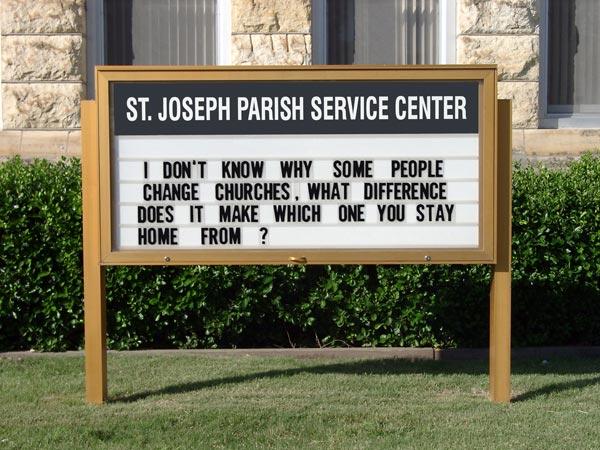 #8.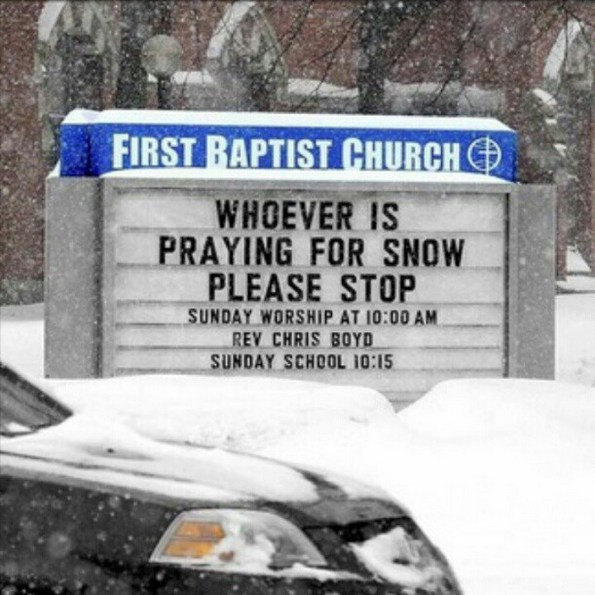 #9.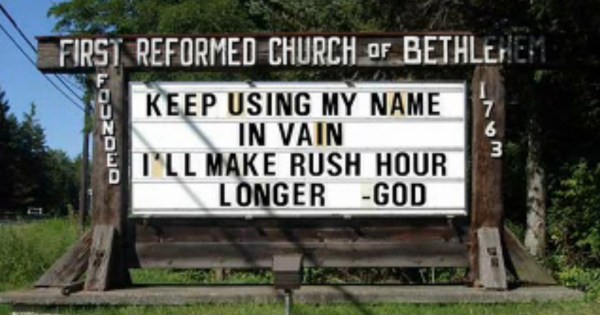 #10.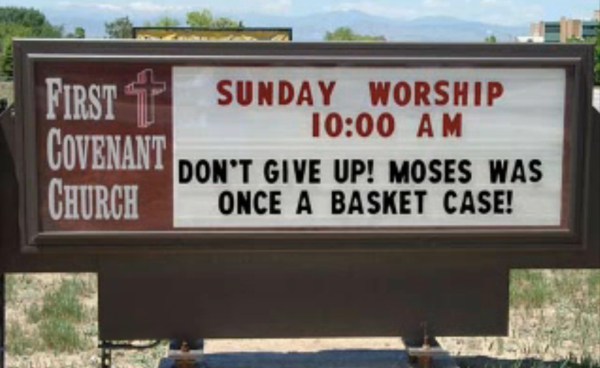 #11.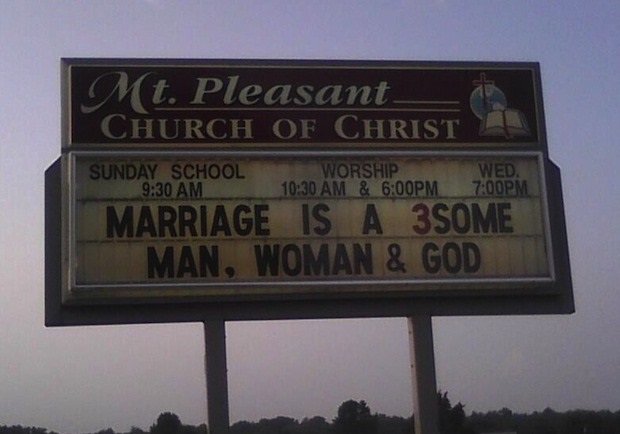 #12.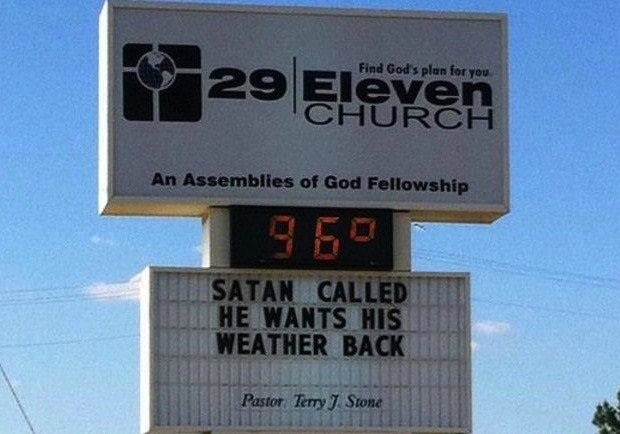 #13.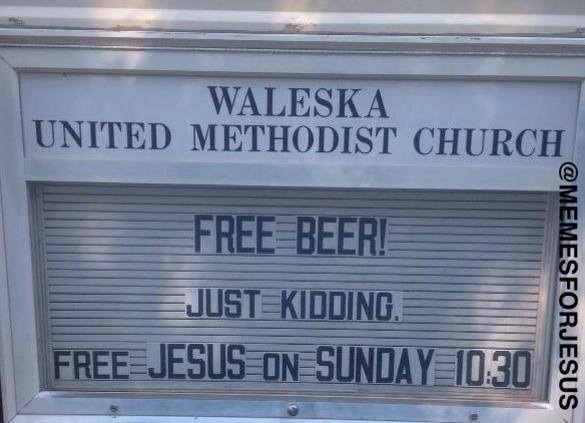 You May Also Like