Imagine taking in the best sights of London in the privacy and comfort of your own house and backyard. Well, believe it or not, it's actually within the realm of possibility. All you need to do is join a contest hosted by Airbnb.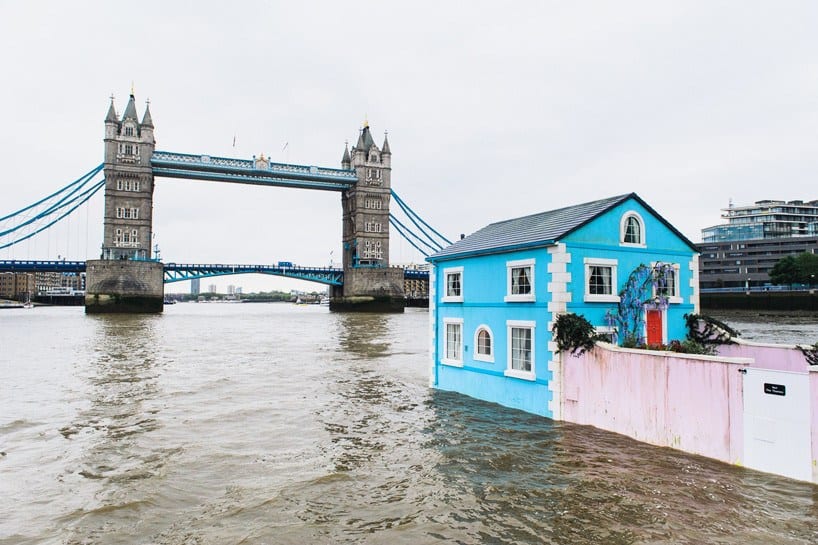 Airbnb
To celebrate the passing of the Deregulation Act, allowing Londoners to rent their homes without incurring fines, Airbnb has launched the Floating House, — which is quite literally a full-sized house floating on the River Thames.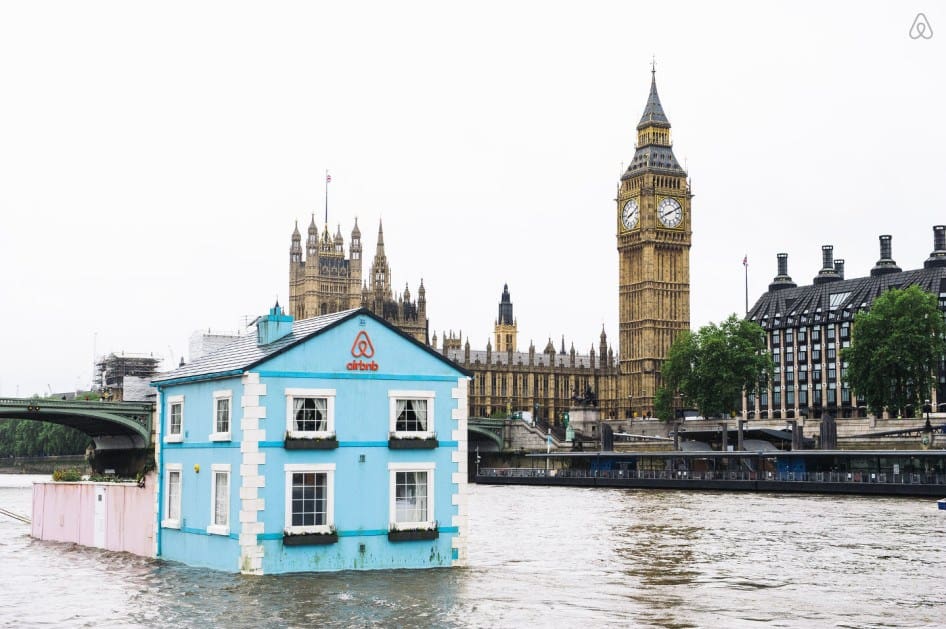 Airbnb
The bright blue houseboat was designed by Nick and Steve Tidball, twin brothers who also happen to be architects.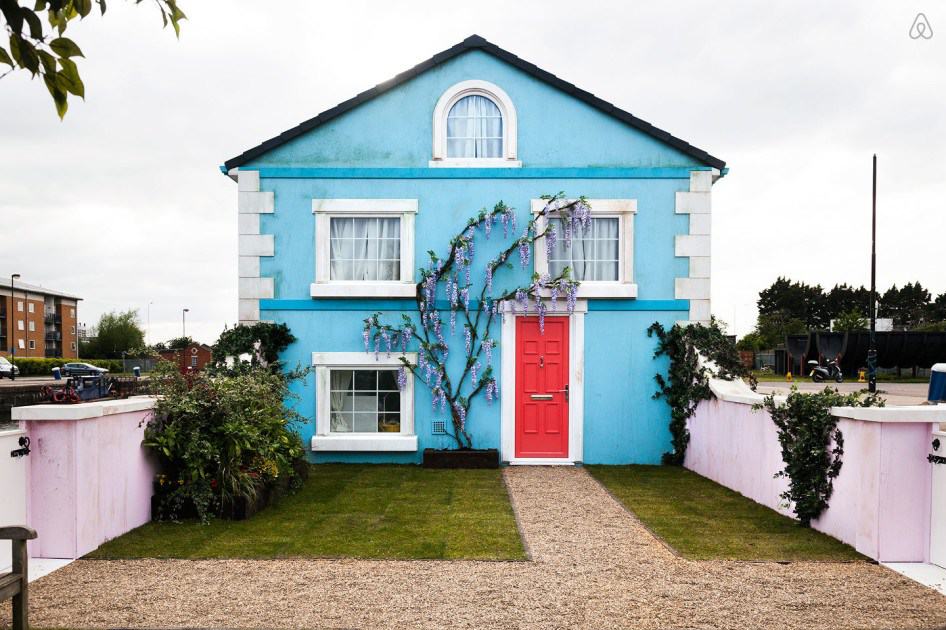 Airbnb
The house features two bedrooms — The Turquoise Room and The Blue Room — both of which have double beds that can comfortably accommodate two people each.
It also has a working bathroom.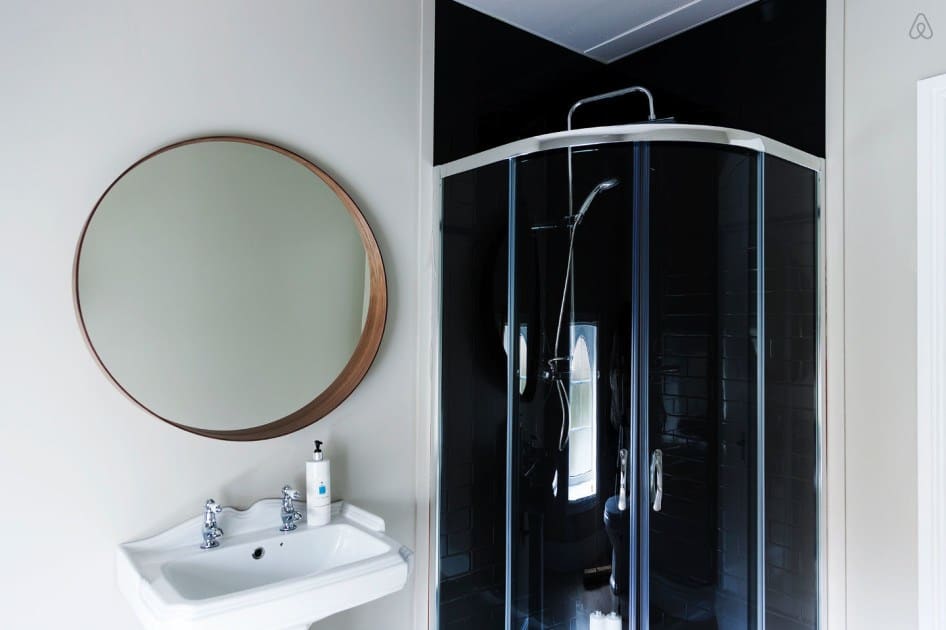 Airbnb
It even has a common living space that is gorgeously decorated with contemporary furniture and fixtures, including a book collection.
And of course, no houseboat is complete without a working boat wheel.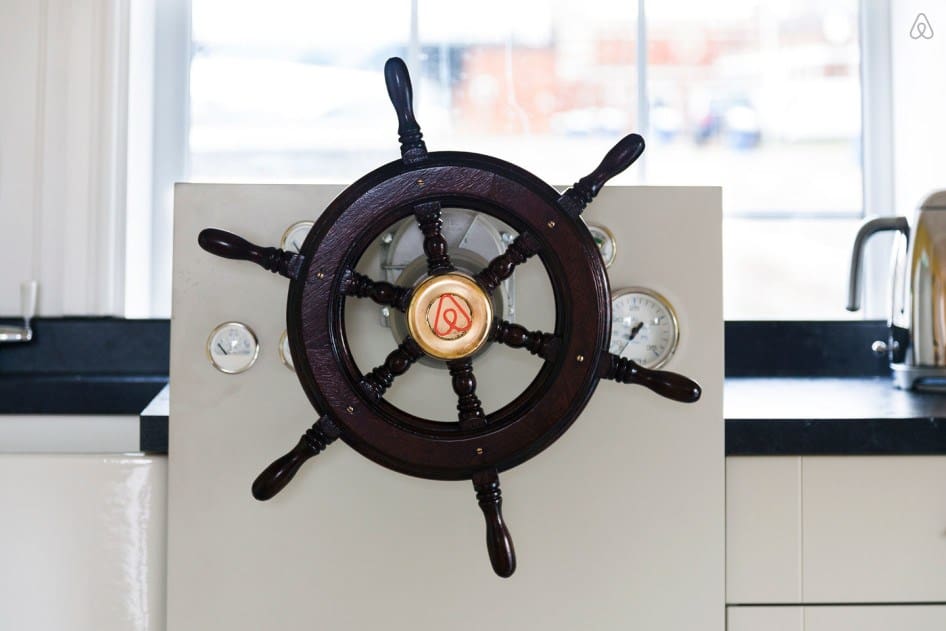 Airbnb
Can you spot the Airbnb logo?
The house is just as amazing on the outside as it is on the inside.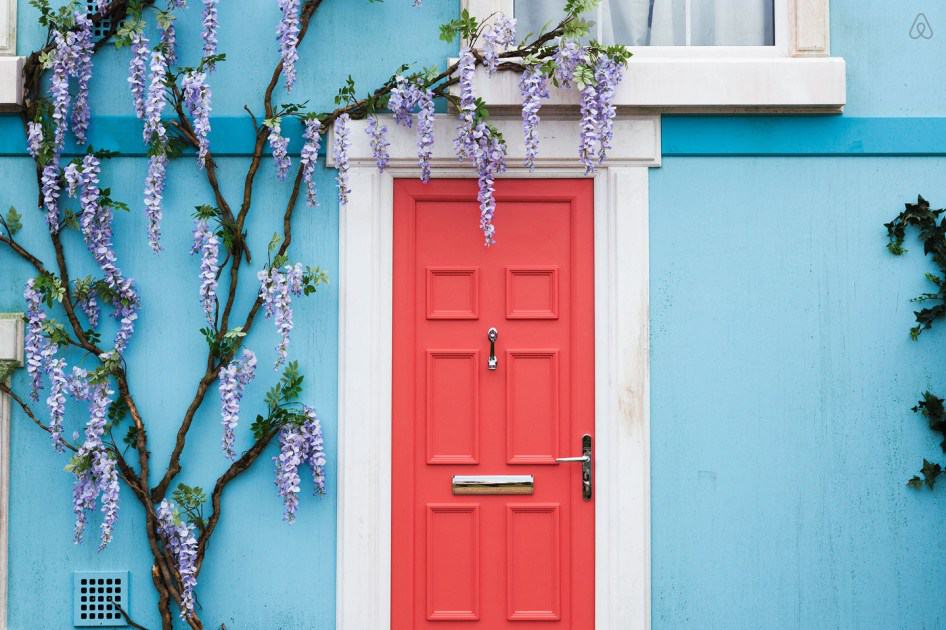 Airbnb
It has a private garden, complete with a dog house and an apple tree.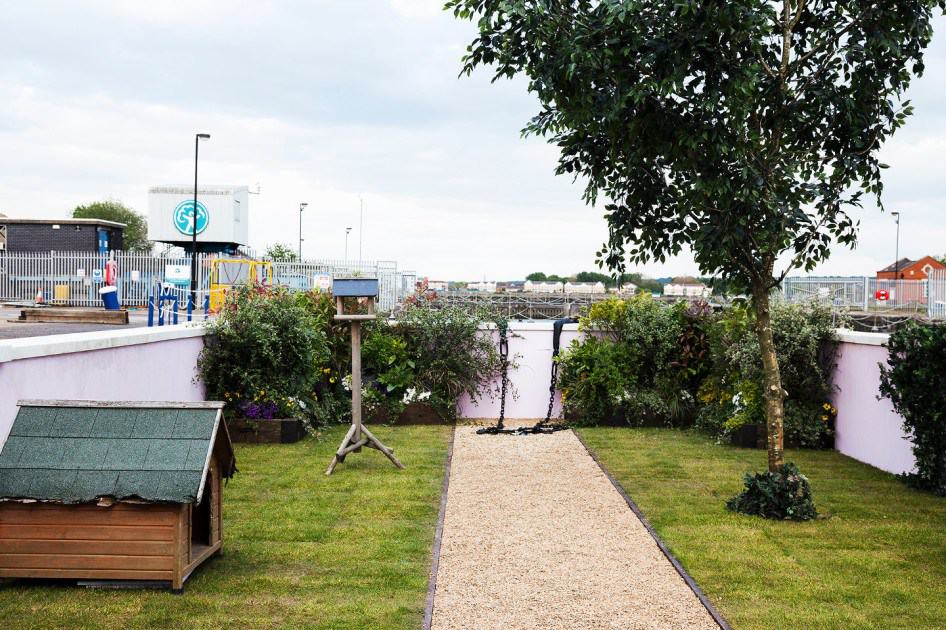 Airbnb
And yes, the greenery is real.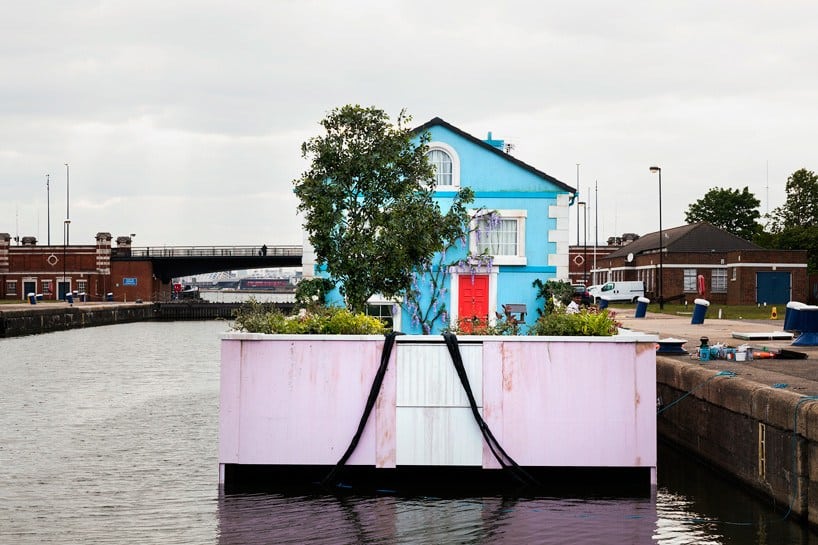 Airbnb
Here's where the anchor is kept, in case you're curious.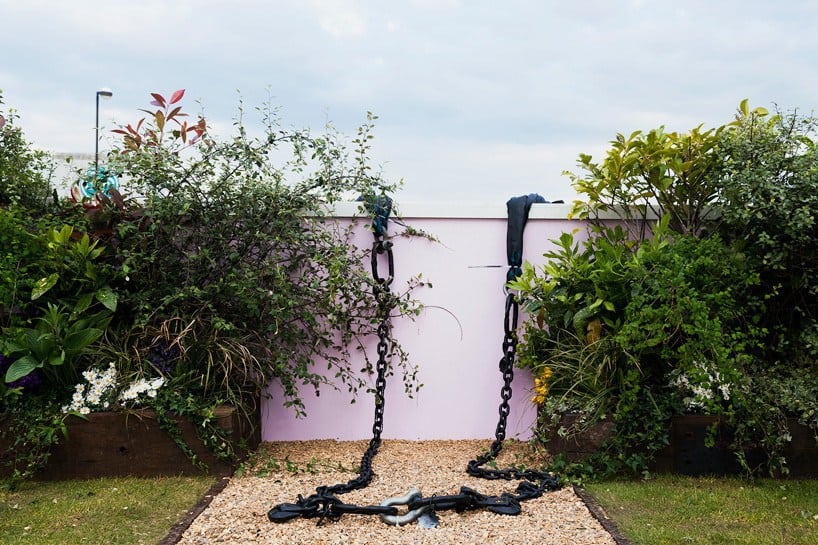 Airbnb
From 18 May to 23 May, The Floating House will meander along the Thames, crossing local neighborhoods and popular London attractions, such as the London Eye and Buckingham Palace.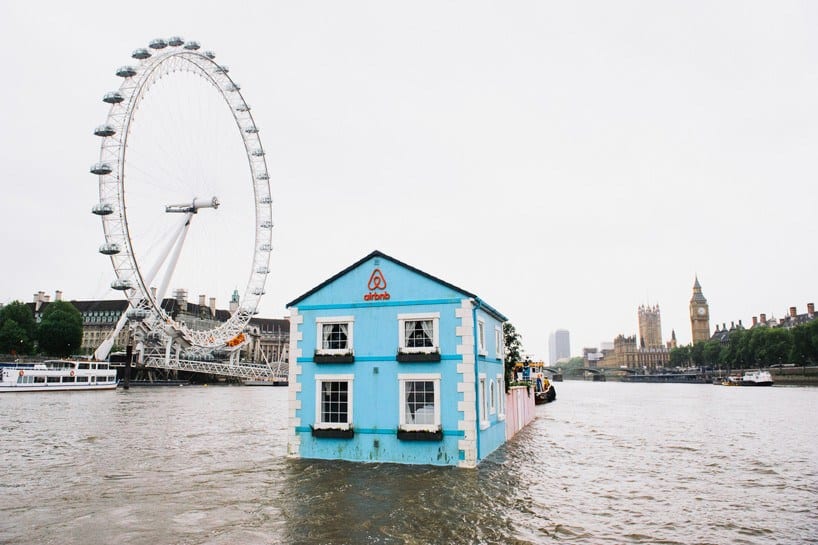 Airbnb
And Tower Bridge and the Shard, too.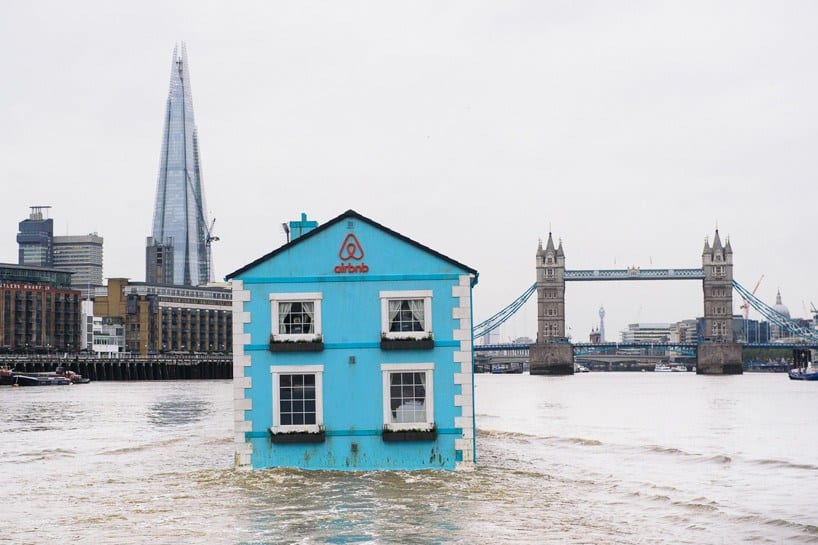 Airbnb
On its last night, 22 May, four lucky people will be given the unique opportunity to stay in the Floating House overnight — with a bunch of other awesome prizes to boot. The winners have to follow some rather rigid rules, though. They can't swim in the Thames, for one. Or have a Floating House party. Absolutely no acts of piracy will be tolerated, either.
And as tempting as it may be to just float away in this amazing house, unfortunately, that's not allowed either.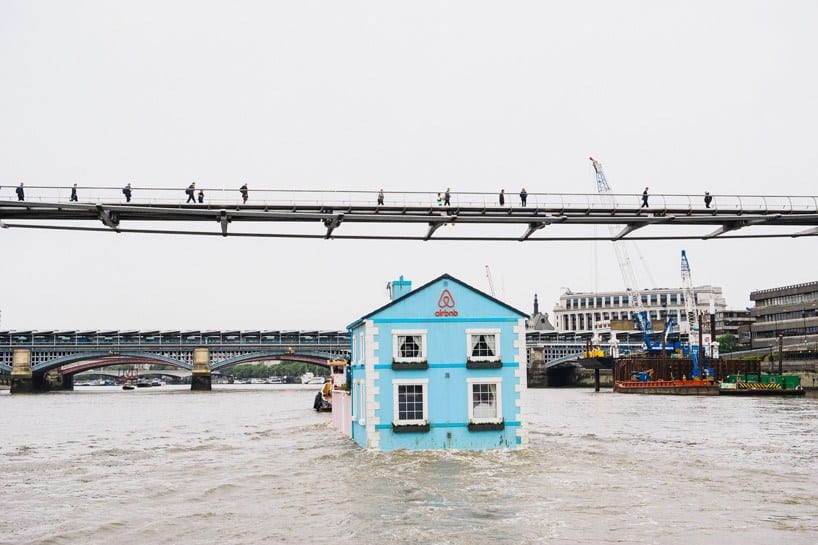 Airbnb
You can join the Airbnb contest here.