Pulptastic is reader supported. Just FYI, we may collect a share of sales or other compensation from the links on this page if you decide to shop from them. As an Amazon Associate we earn from qualifying purchases.
Struggling with gift ideas for the holidays? If you're on Amazon right now scouring through pages and pages of items that don't seem to be gift-worthy, don't sweat! We've rounded up a couple of things that are practical and budget friendly that anyone would love. Click link in the description to purchase.
1. HICKIES, $14.95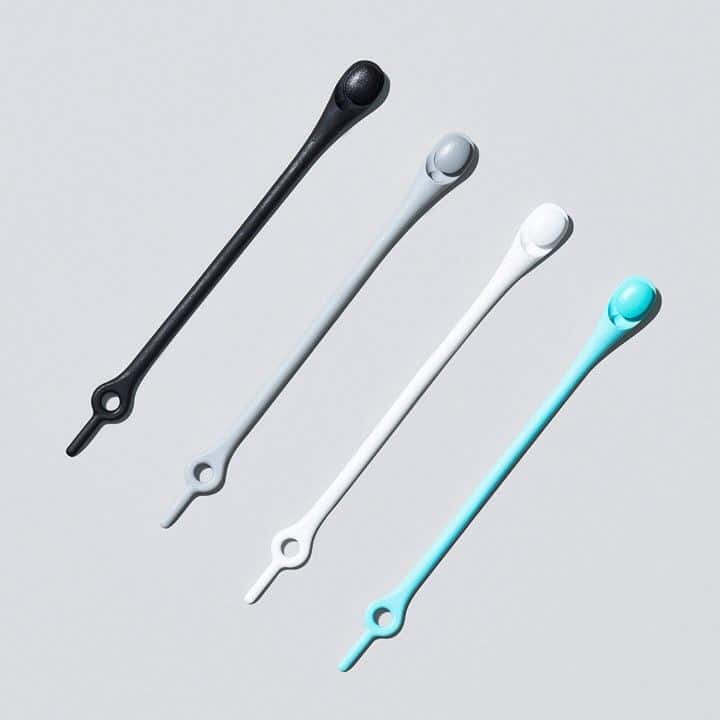 Amazon
With Hickies, you'll never need to tie your shoe again. Perfect for the athletic friend who's always on the go, Hickies lets you slip on your shoe while maintaining a snug fit. These tieless laces are made with elastic memory fit material that conforms to your feet. So you're guaranteed comfort, support, and style. Each pack has 14 straps, enough for a pair of shoes. They also come in different colors so you can mix and match them for an edgy look.
Get it here.
2. Swiss+Tech Folding Multi-tool, $14.57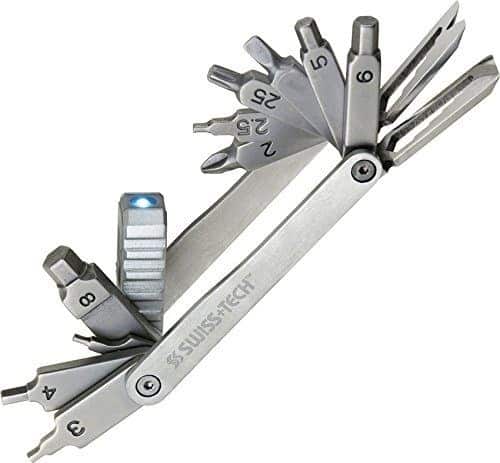 Amazon
If you're looking to give a gift to someone who's always fixing things, then this one surely fits in the pocket. Swiss-Tech is a multi-functional tool with 15 cool features. It's got 7 hex drivers, 2 screwdrivers, a T25 star driver, an LED flashlight, a nail puller, and a pry bar. It's made of stainless steel and is heavy duty yet compact. It's like having a toolbox everywhere you go.
Get it here.
3. Kinsa Smart Stick Digital Thermometer, $12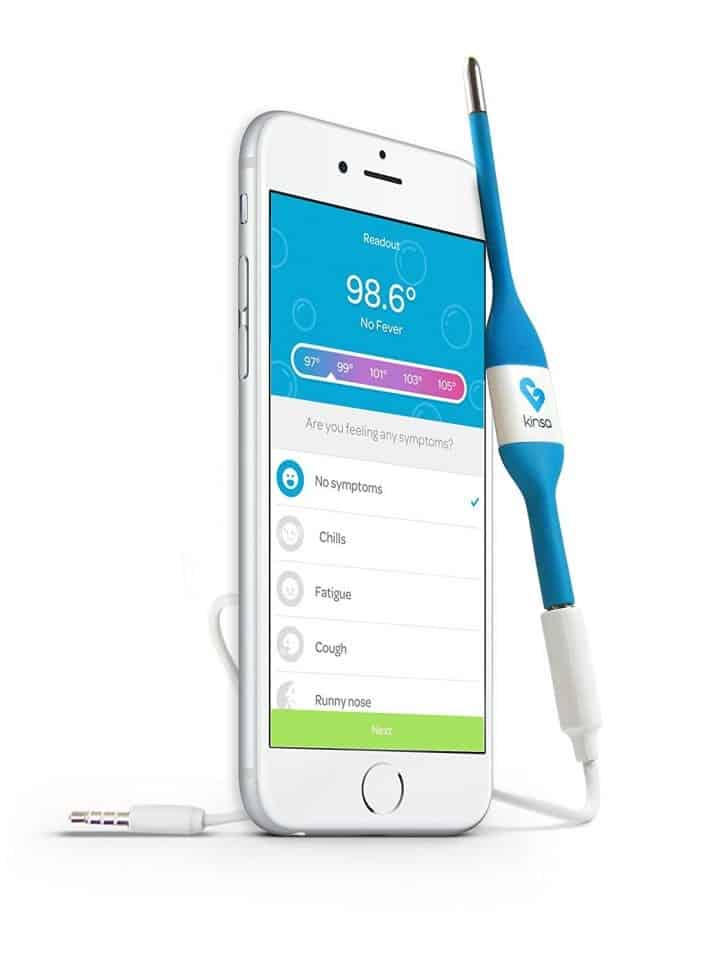 Amazon
A great gift for tech savvy parents is this innovative thermometer. Kinsa is a smart thermometer that you can connect to your phone which gives an accurate reading in just 10 seconds. With a few simple taps on your smartphone, you can take temperatures, track symptoms, take pictures of any unusual rashes, and even record custom notes to have a full history of the illness. It's a quick and easy way to recovery and is pediatrician recommended.
Get it here.
4. Mengo Air Vent Magnetic Phone Mount, $7.95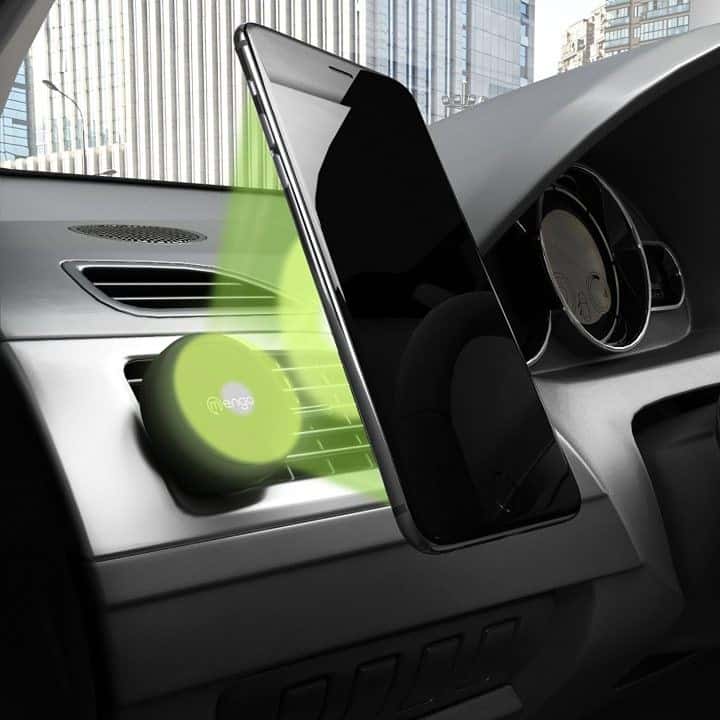 Amazon
The Mengo makes mounting your devices inside your car easier than ever. It's a magnetic phone holder that you can slide into the air vent. Four heavy-duty magnets will keep the device in place even on the roughest of roads. It provides 360° rotation so you can adjust it to have the perfect view from any angle. The mounting piece is designed to securely fit into any type of air vent and it requires no tools to attach it.
Get it here.
5. 5-in-1 Multi-bottle Opener, $7.99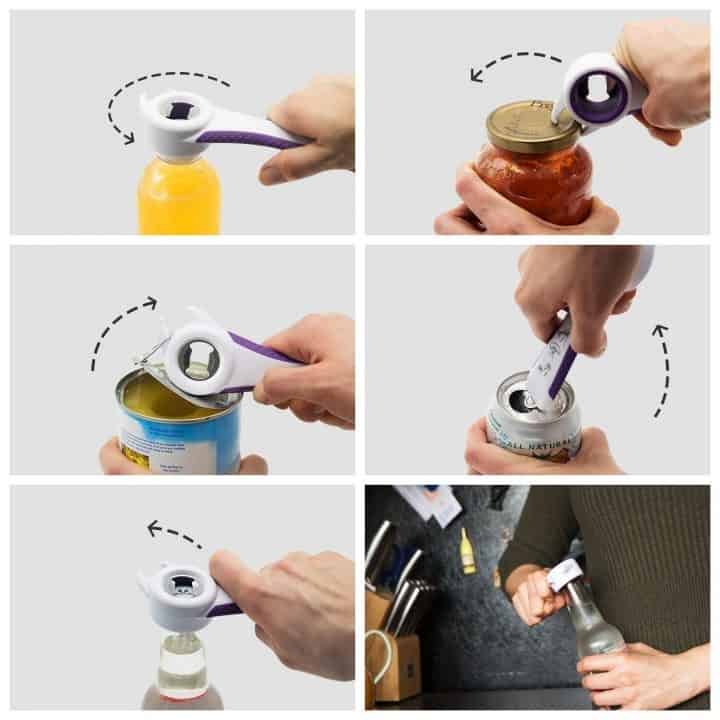 Amazon
Instead of having 5 different kitchen tools to open different kinds of jars or bottles, how about having one that does it all? This multi-bottle can opener has an ergonomic design that will make bottle popping easy, quick, and safe. This all-in-one tool has a beer top opener, a jar opener, a bottle cap grip, a jar seal breaker claw, and a pop-top can assist to help you pull off that pull tab lid. It's versatile and affordable so you can open items with ease.
Get it here.
6. Portable Waterproof Silicon Keyboard, $5.99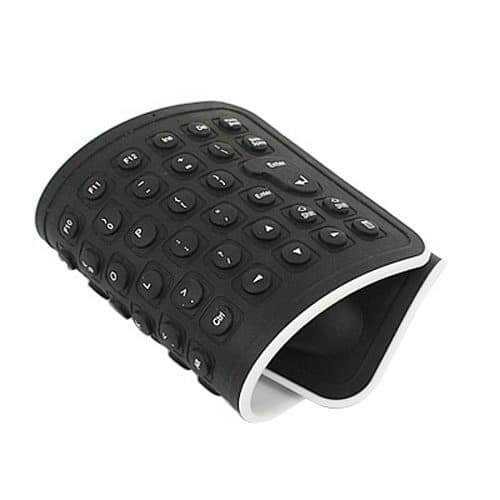 Amazon
We've heard of portable keyboards, but what about flexible and waterproof ones? This QWERTY keyboard is ultra slim and lightweight for any friend that's always on-the-go. It's easy to keep and clean up too and it's compatible with any device with a USB port.
Get it here.
7. Polyester Wash and Dry Sneaker Bag, $5.95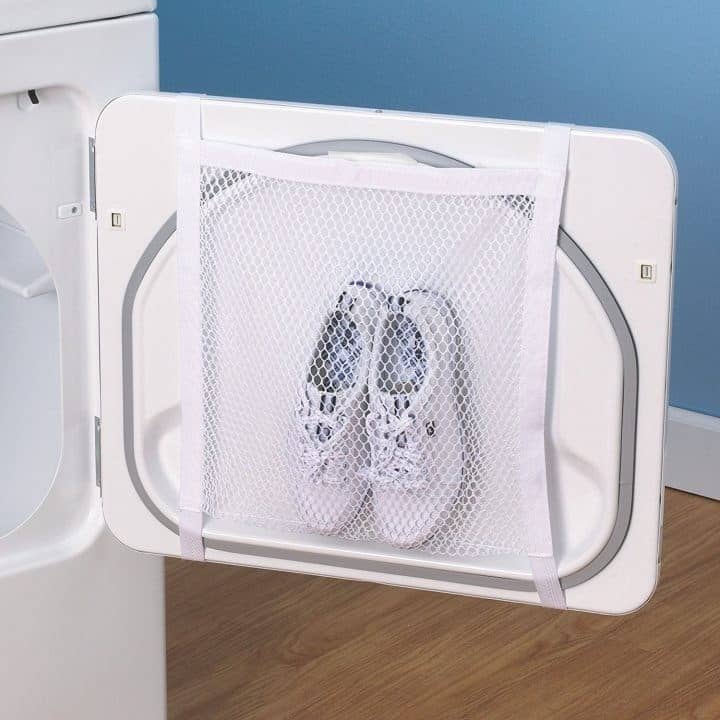 Amazon
This polyester sneaker bag is the perfect item to give to your athletic friend so they won't have to worry about how they can clean their tennis shoes. It's a zip-up laundry bag that you can attach to your front loading dryer door with velcro straps. Insert your shoes in and voila! It holds the shoes in place and you can wash and dry them without having to remove them from the bag.
Get it here.
8. Glass Bulb LED Humidifier, $9.29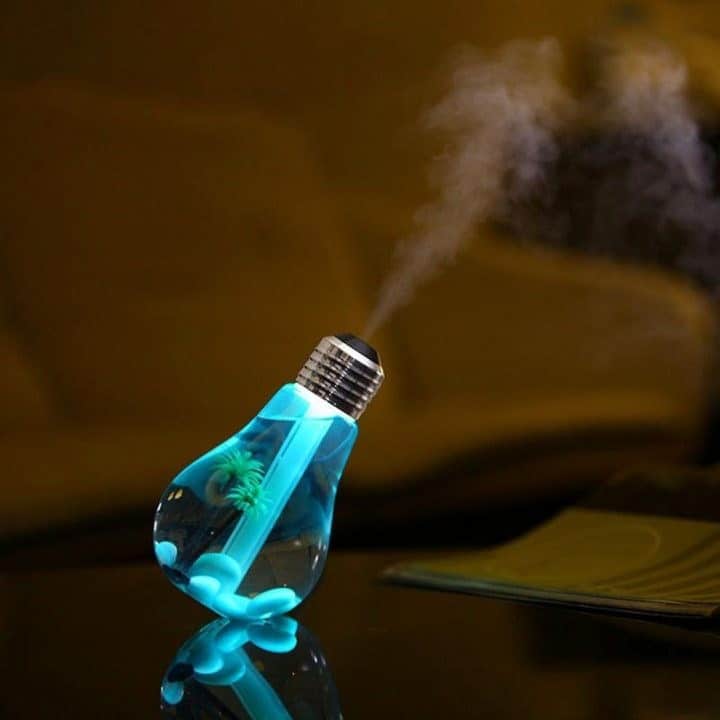 Amazon
This gadget is ideal for the home or the office. It's portable and easy to use and removes unwanted odors and smells in the room while increasing humidity in the air.. Dropping some aroma oil into the lamp can create an environment perfect for relaxing. The LED lights come in several different colors too!
Get it here.
9. Microwaveable Pasta Cooker, $14.99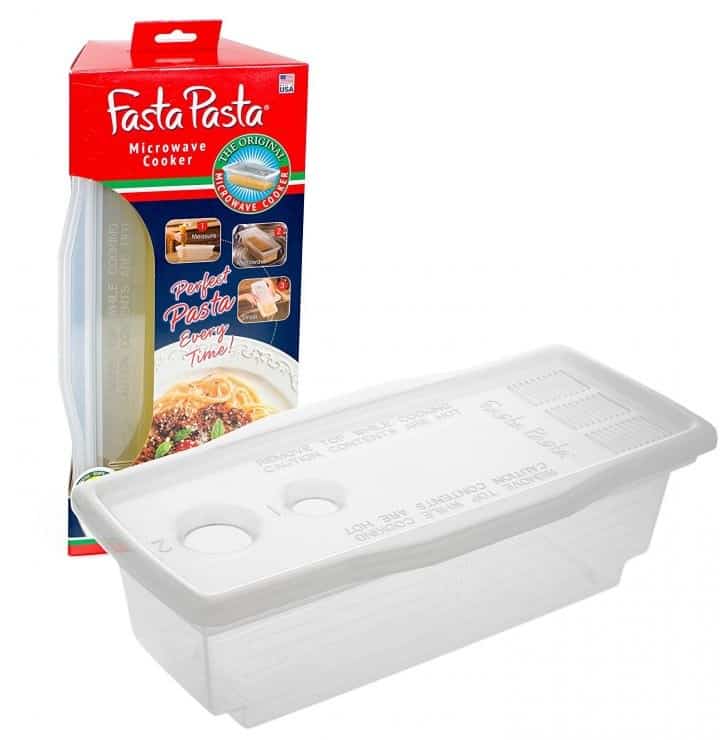 Amazon
For any pasta lover, this microwaveable pasta cooker is the answer to all their woes. It cooks pasta very fast without the mess and energy of boiling noodles in a pot. You'll have perfectly cooked pasta every time and it's FDA-approved too! This would be the best gift for a college student, a carb addict, or someone who doesn't know their way around the kitchen.
Get it here.
10. ALL OUT OF Grocery Pad, $7.54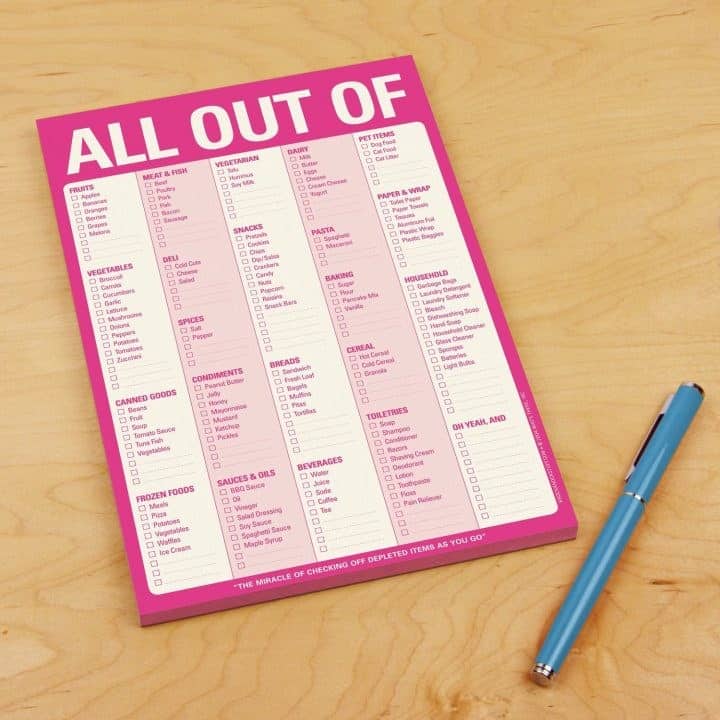 Amazon
Want to make mom's life easier? Buy her this grocery shopping pad. Say goodbye to forgetting any items on your grocery list. You can easily stick this pad on the refrigerator door and tick the boxes off when you've run out of that certain item. It's a great gift for any head of the household!
Get it here.
11. Stemless Shatterproof Glasses, $12.95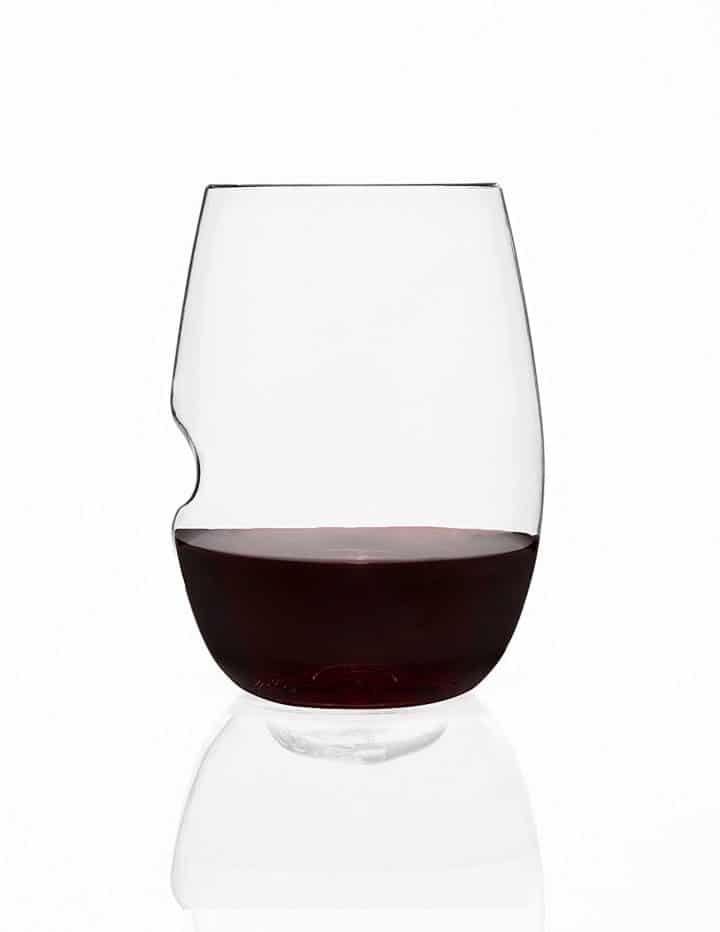 Amazon
For all of your wine-loving friends, this stemless shatterproof glass is the best gift. It's durable and travel-safe. It's made from a BPA-free polymer so even if they aren't made from glass, they still look crystal clear. They're perfect to bring along for a picnic or a camping trip.
Get it here.
12. Smartfinder Bluetooth Locator, $12.97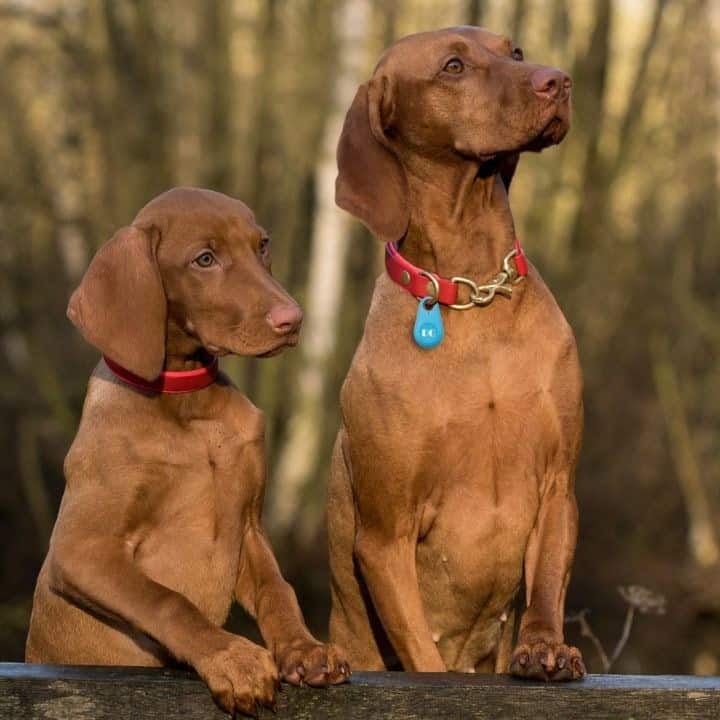 Amazon
We all have that one friend who keeps losing things, but you can remedy that by giving them this nifty device. With the Smartfinder, you can locate anything—from your wallet to your pet! Just attach the device to the item. It connects to your smartphone or tablet via bluetooth and when you're separated from the Smartfinder, your phone reminds you that the item you've lost is out of range. It doesn't only function as a locator, it can be used for taking selfies or voice recording too!
Get it here.
13. Magnetic Wristband, $9.49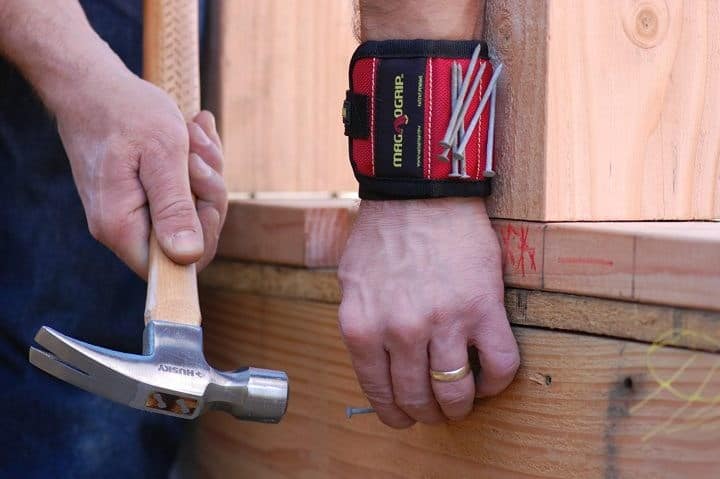 Amazon
Need a helping hand? This magnetic wristband has heavy duty magnets for holding screws, scissors, small tools, nails so that you won't have to struggle with juggling all the tools in your hands. This is an ideal gift for your friend who's always down to make woodworking or DIY projects.
Get it here.
14. Mini Universal TV Remote, $2.30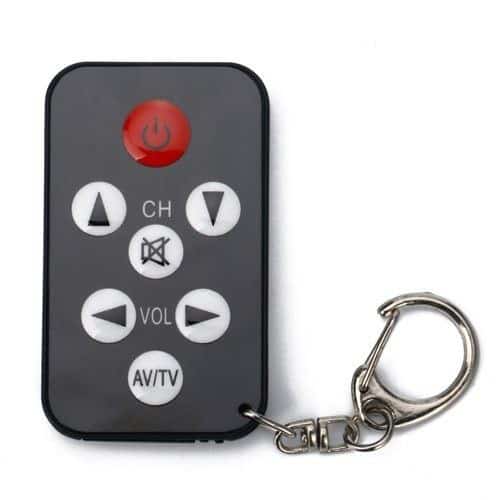 Amazon
This universal TV remote can control up to 500 different TV brands. It's perfect for any prankster or just anyone who can't seem to find their remote all the time. It comes with a key ring so you won't lose it. Whether it's the gym or a bar, you can use it anywhere you like.
Get it here.
15. Googly Eyes Drink Marker, $5.12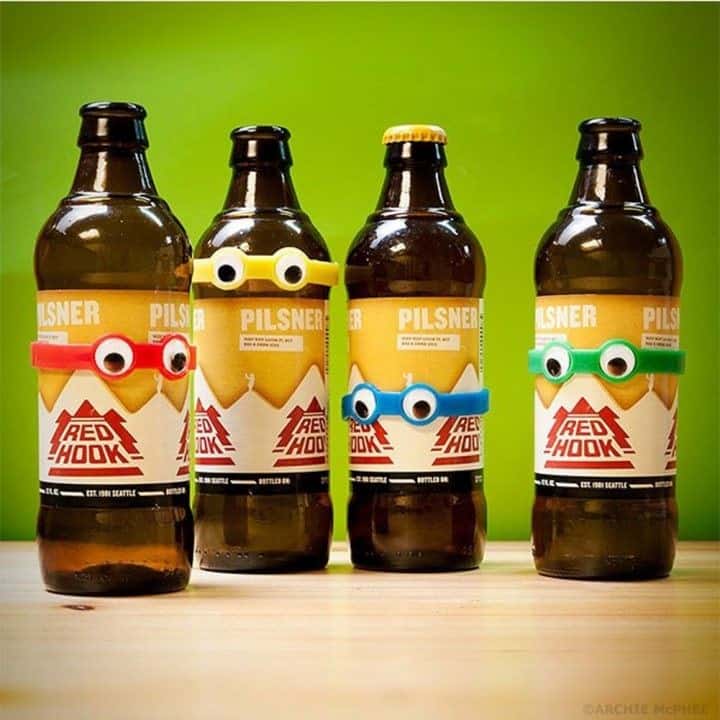 Amazon
This is a fun way to mark your drink. These silicone bands are designed to slip round most cans and bottles so you can tell which drink is yours. They've got googly eyes on them so it gives it a funny touch. This way, you'll never drink out of anyone else's bottle again. It's a great gift for that friend who invites you to their place all the time.
Get it here.
16. Self-filling Water Bowl, $8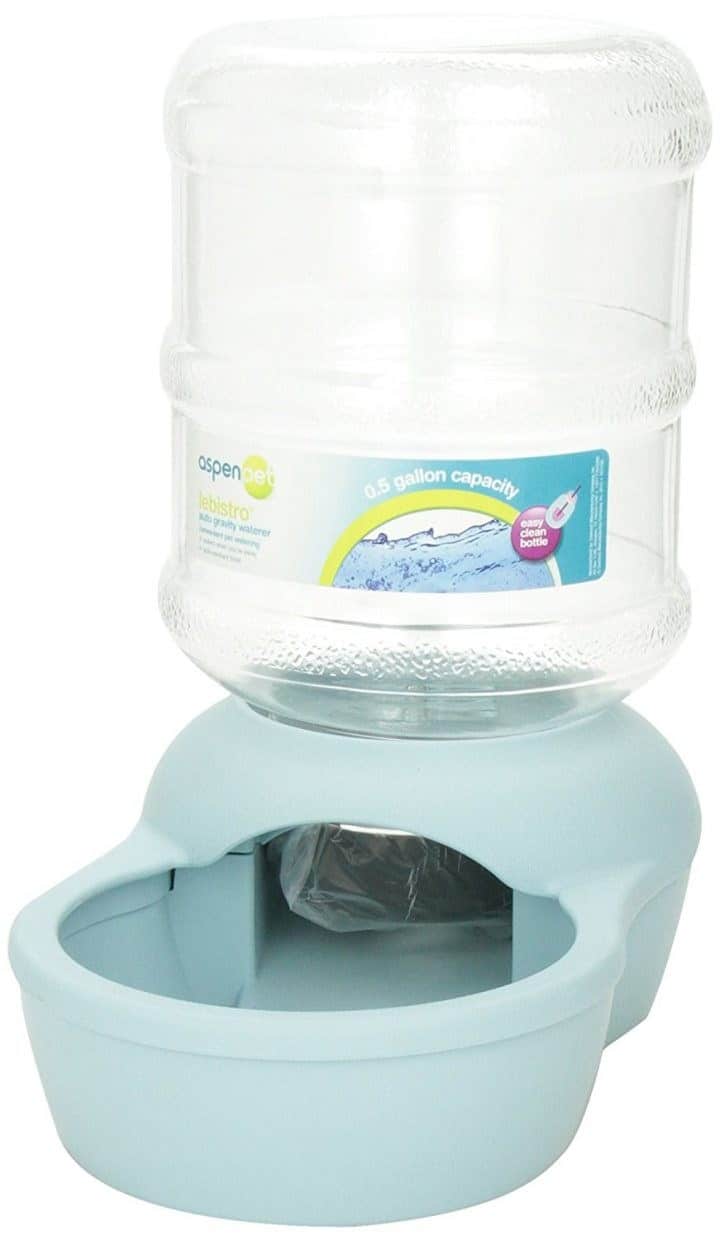 Amazon
Giving this to any pet-lover will make them love you. If they're leaving their pet at home for work, this will definitely be a gift they'll appreciate. This way, busy pet parents won't have to rush home or worry about their dehydrated pups or kitties while they're away.
Get it here.
17. Electric Wine Bottle Opener, $14.38

Amazon
Time to throw out those primitive wine bottle openers. The Oster Electric Opener is a cordless device that removes the cork in seconds. All you have to do is slip it on top of the cork and push the button. No more struggling with pulling out the cork with force. It can open up to 30 bottles in one single charge. Pair this with item number 11 on our list and you've got the perfect gift set for your wine-obsessed friend.
Get it here.
18. Yarn Dispenser $14.99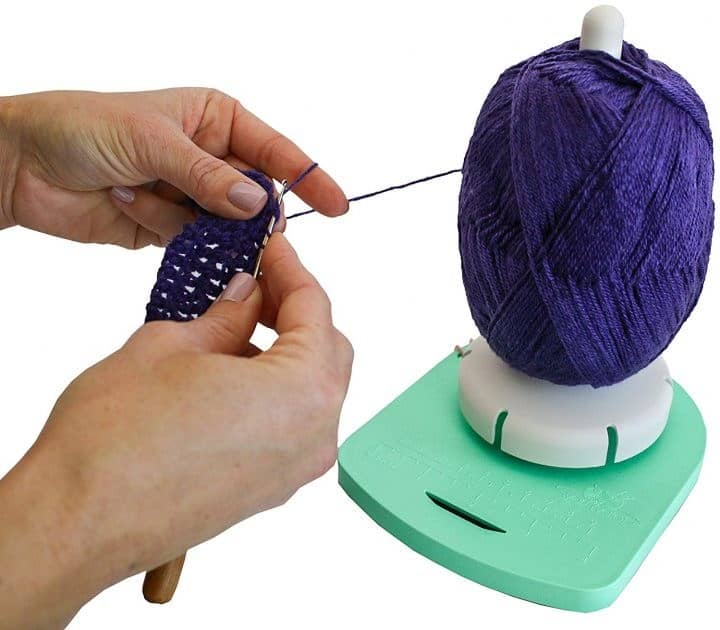 Amazon
For that friend who loves to knit, this yarn dispenser will be a sure hit. It's designed to hold and release yarn to deliver perfect tension while knitting or crocheting. This way, they won't have to keep adjusting the yarn ball all the time. The rubberized bottom will ensure that it won't slip off the table.
Get it here.
19. Bike Mount Phone Holder, $12.98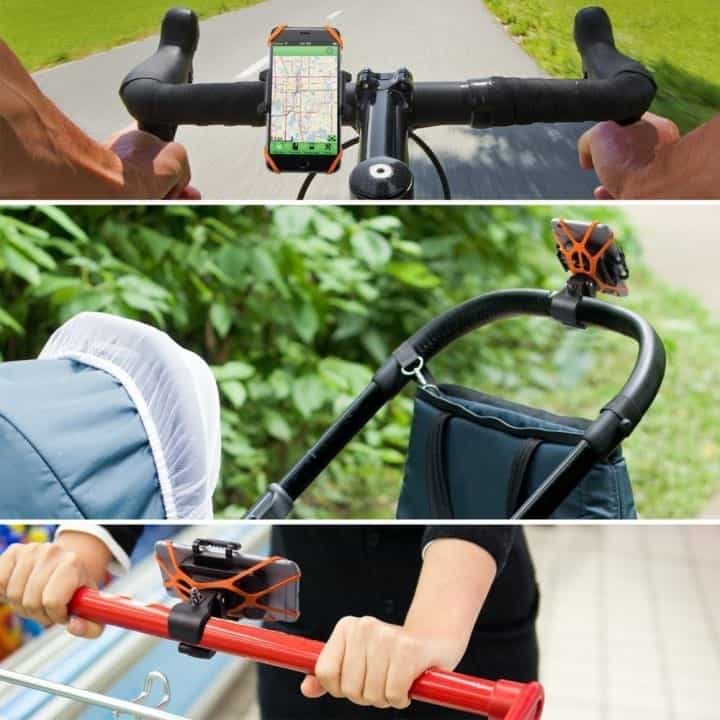 Amazon
This cell phone mount is a great gift for any bike enthusiast. It's got a non-slip rubber grip that secures the holder in place. It's easy to install and remove and it's compatible for most cellphones.
Get it here.
20. Credit Card Lightbulb, $5.99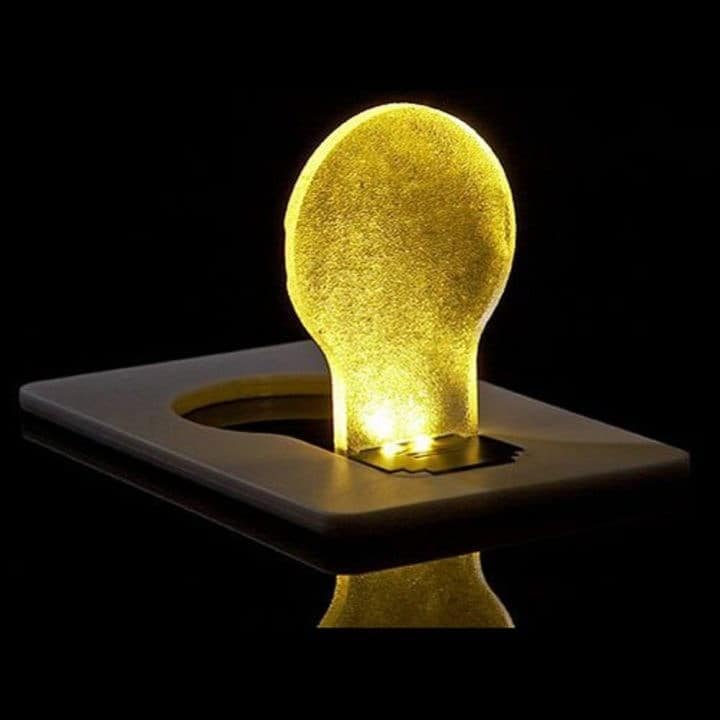 Amazon
You can say that you have a bright idea in your pocket with the credit card lightbulb. It's a LED light bulb that fits in your wallet. It's a great gift for just about anyone because of how handy and convenient it is. Just flip the light bulb up and you've got light!
Get it here.
21. Bike SpokeLit, $12.89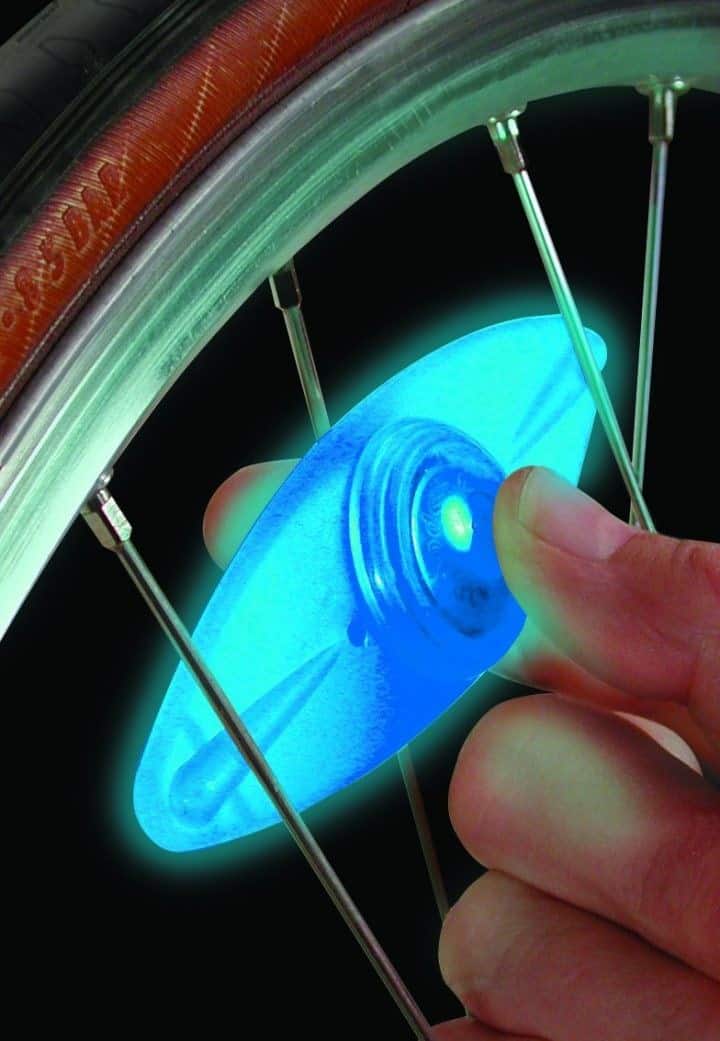 Amazon
Another gift to give for your bike enthusiast friend. It's a LED light you can attach on your bike spoke for a stylish way to be safe. It's good for those night bike rides to keep yourself visible on the road. Just attach and fit it on the bike spoke. Once you're pedalling at a steady speed it will blur into a seemingly solid ring of light. It also changes color throughout the duration you use it. It comes in a waterproof and shockproof case for durability.
Get it here.
22. Touch Screen Gloves, $11.47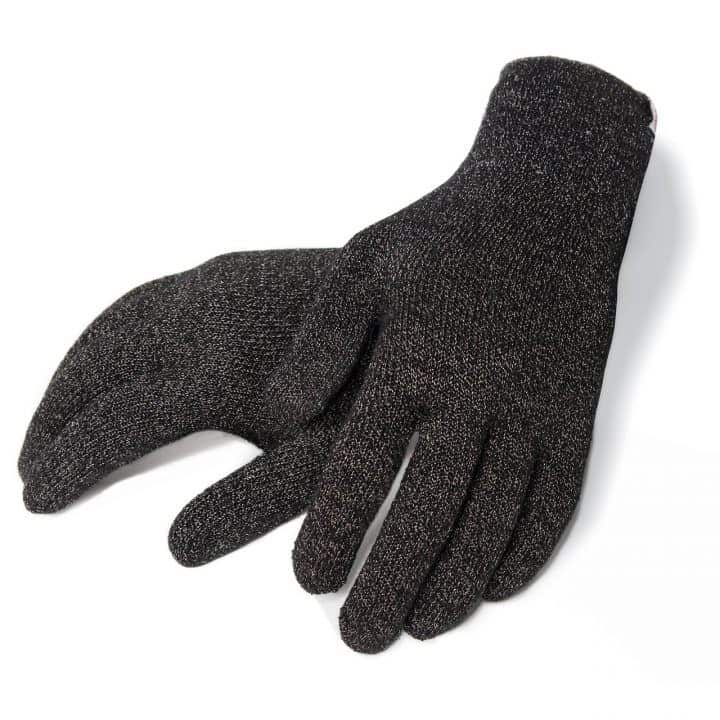 Amazon
Taking your gloves off every time you need to use your phone during winter can get a bit tedious. But you don't have to risk frostbite just to answer that text message. With the touch screen gloves, you'll keep your hands warm while being able to scroll through your smartphone or tablet. It's just the right accessory to give someone this holiday season!
Get it here.
23. Google Cardboard, $15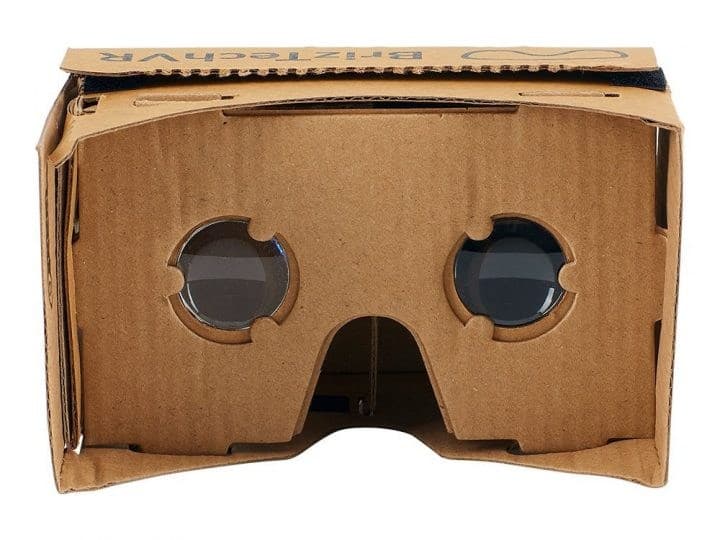 Amazon
Know any friend or family member that's into virtual reality? Buy them the Google Cardboard. The viewer is affordable and perfect for anyone on a budget. It's easy to assemble and is made from durable high quality cardboard. Just insert the smartphone into the slot and boot up some virtual reality apps and 360-degree videos and you'll be totally immersed.
Get it here.
24. Wearable Activity Tracker and Smart Button, $15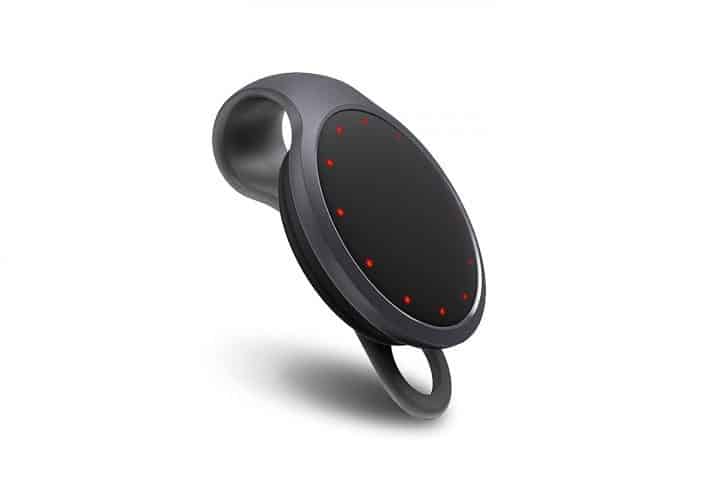 Amazon
Who would have thought that you can buy an activity tracker for just $15? The Shine is a smartphone compatible device that encourages you to reach your daily activity goals. It's simple to use and compact. It registers your bike pedals, swim strokes and distance you've traveled by sensing your movements. It's the size of a quarter so it makes it easy to wear. Plus it's waterproof! It's a practical device for your athletic and techy friend.
Get it here.