These 8 dollar finds are pure gold and super useful… mostly. And best of all, they won't hurt your pocket one bit.
#1. This mesh bag for cleaning your sneakers.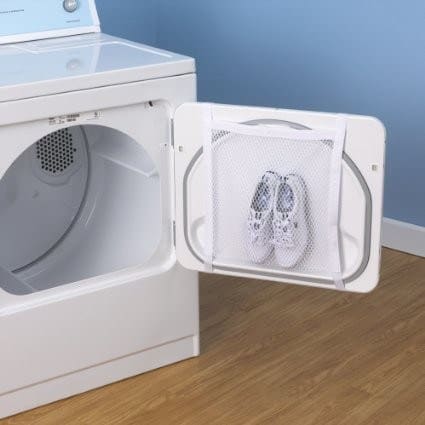 Keep your sneakers safe when you toss them in the washer or dryer with this polyester bag. Get it here.
#2. This collapsible shot glass keychain.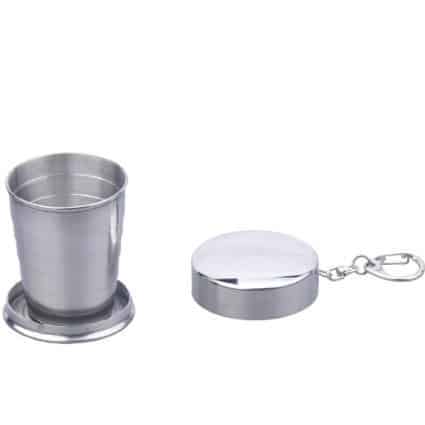 Because why the heck not?! Don't look like an idiot at the next tailgate party with this gem. Get one for yourself here.
#3. This pad of fake parking tickets.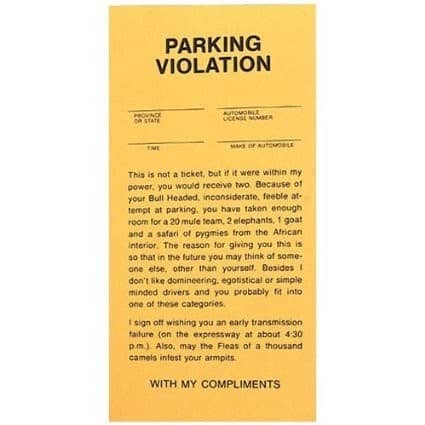 The devil takes such simple forms. Get a pad and start trolling, here.
#4. A pack of syringe pens for your inner mad scientist.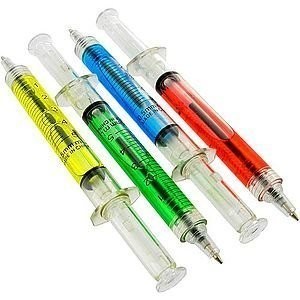 Not sure what to get your doctor friends for christmas? These pens are definitely worth a shot. Ahem, pun intended. Buy them here.
#5. This LED faucet that changes color according to temperature.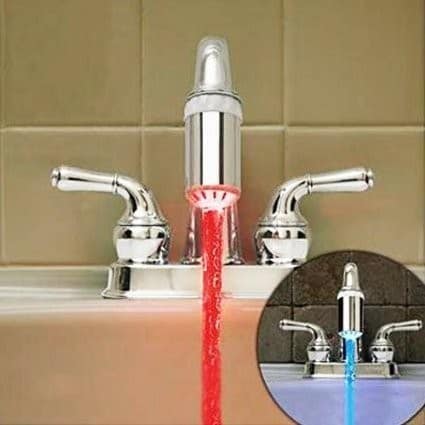 Never worry about whether your water's going to be hell fire hot or ice age cold! Buy it here.
#6. This bacon air freshener.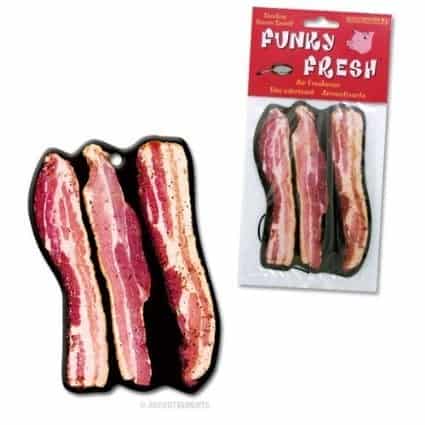 Hurry and buy one here before Ron Swanson orders them all!
#7. This stealth bottle opener ring.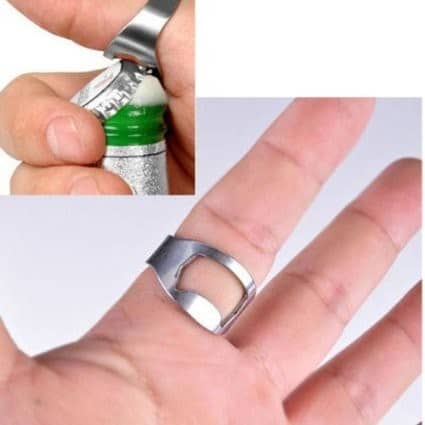 Practical and functional, what could be better? Get one here.
#8. This handgun ice mould.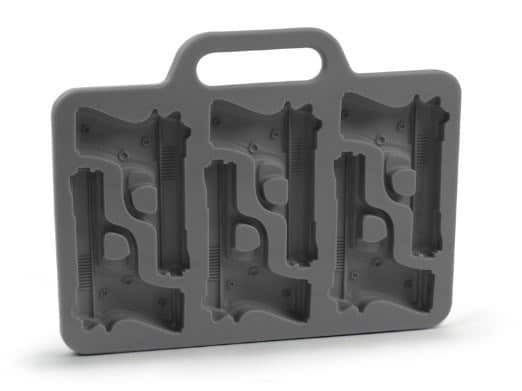 Perfect for that uncle of yours with mad love for James Bond and whiskey. Get it here.
#9. This casette tape iPhone case.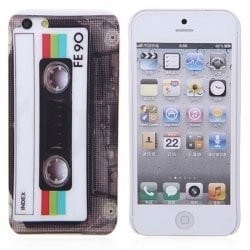 Ironic yet cool… we hope. But for $4.99 and free shipping? Irony can suck it. Get one here.
#10. These totally awesome spy glasses.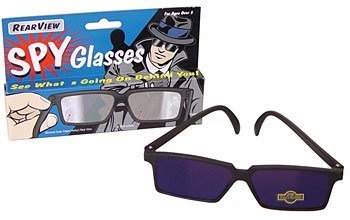 Cars have had rear view mirrors for years, now we can too. Perfect for checking out people behind you. Get your own pair here.
#11. This credit card sized lightbulb.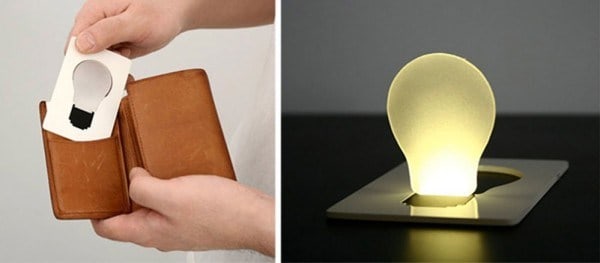 Great for camping and as a night light. Get one here
#12. This badass switchblade pocket comb.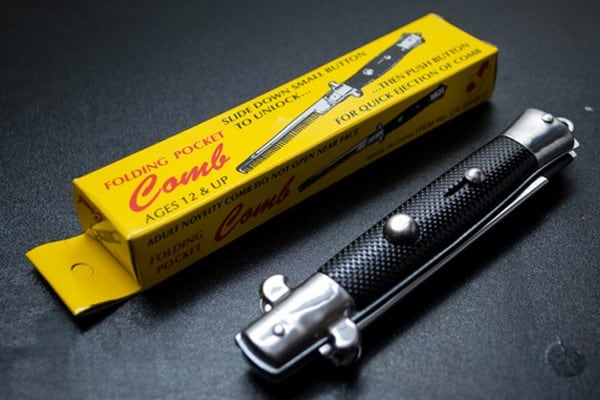 This was probably more appropriate in the 60s, but if you don't like it, your dad might. Get it here.
#13. This roll-up waterproof keyboard.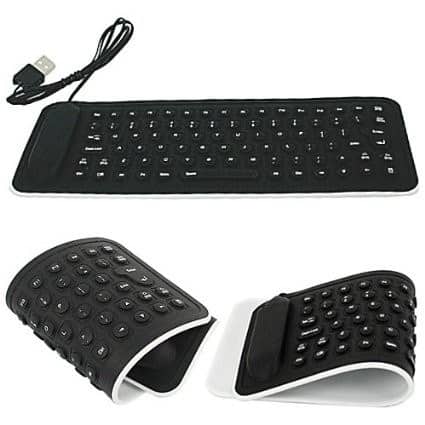 Plus, it's dust-proof and dirt-proof! Perfect for travelling, yes? Get one here.
#14. This french fry holder for your car.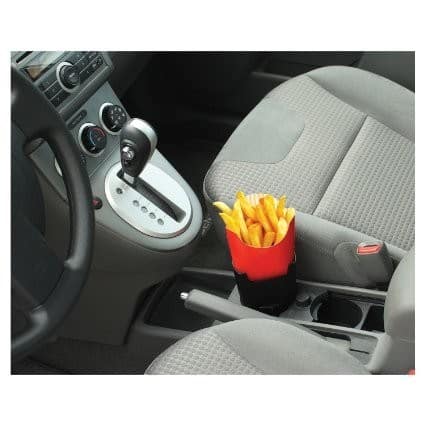 Glad to know where humanity's priorities are. Get one here.
#15. This miniature fire extinguisher that's actually a lighter.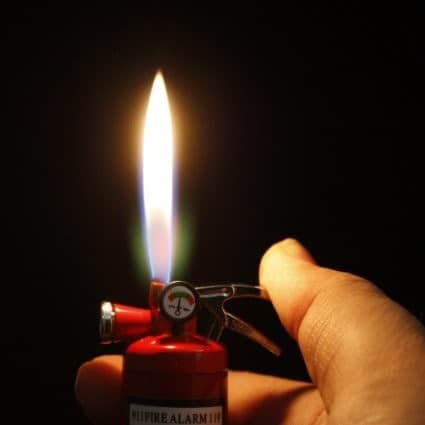 Hey, if you're one to believe that fire extinguishers can actually be palm sized, then that's on you, bud. Don't fall for this one! Get one for yourself here.
#16. This mini fibre optic blue lamp.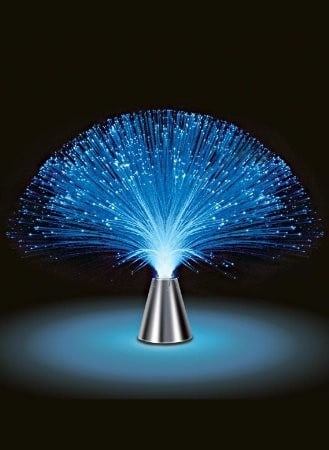 Probably the best way to spend your 8 dollars. You can buy one here. Or if you're into something with a broader spectrum…
#17. This multicoloured fibre optic light.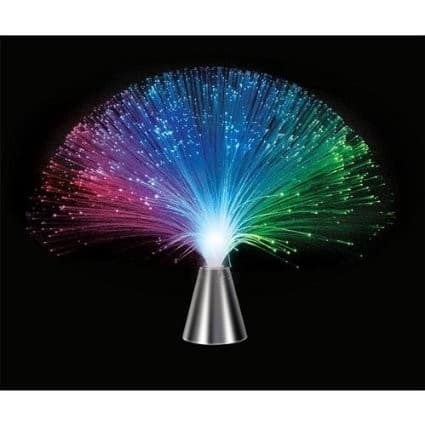 Because a little (or a lot) of color never hurt anyone. Get one here.
#18. This inflatable mat for when you're suntanning in your pool.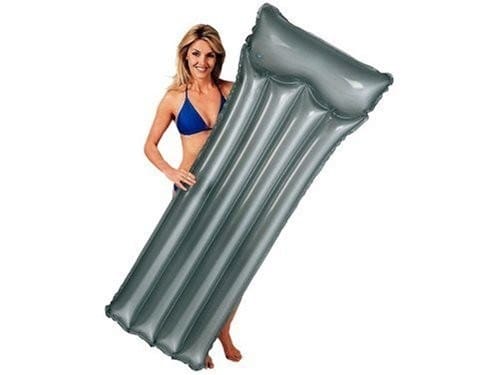 This mat has a clear top and silver bottom so you can get an even tan on both sides! Get it here.
#19. A pack of Mystical Fire that makes wood fires look like magic.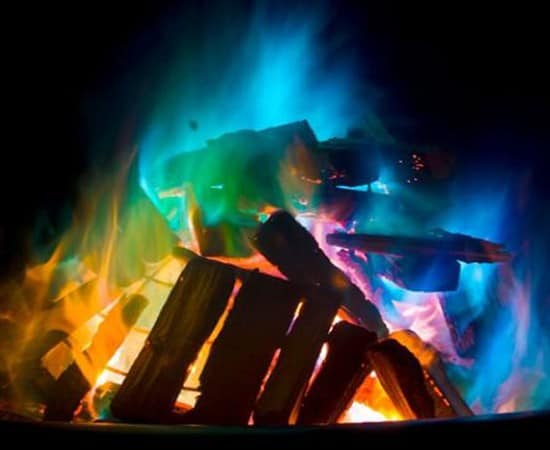 The perfect way to make those campfires a lot more festive. P.S. Does not make roasted marshmallows taste or look mystical. Seriously, don't try it. Get a pack here.
#20. These coloured LED ice cubes.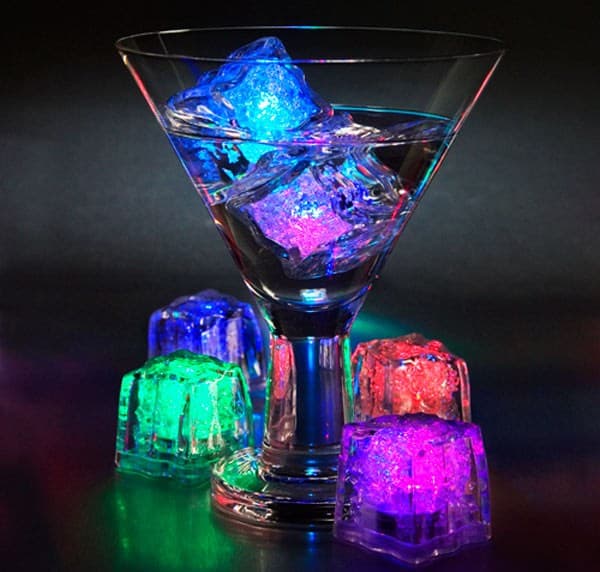 Because regular ice cubes just don't cut it anymore. Don't let your next cocktail party be a flop, get your own set here.
Pulptastic is reader supported. Just FYI, we may collect a share of sales or other compensation from the links on this page if you decide to shop from them. As an Amazon Associate we earn from qualifying purchases.