Residents in Nova Scotia, Canada, have recently been confronted with a strange sight: coats tied to lamp poles. But these jackets haven't been lost — they've been put there for homeless people forced to brave the freezing cold.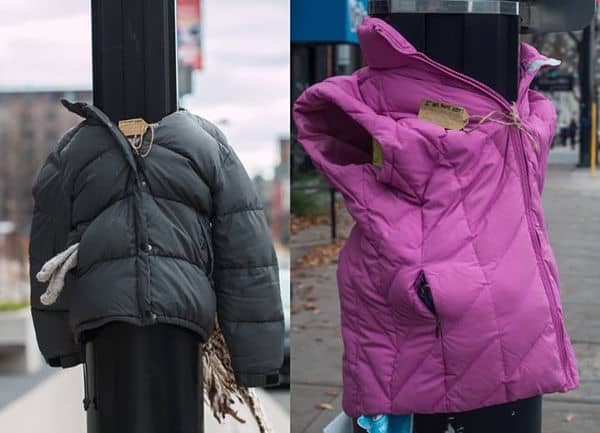 Attached to the coats are labels reading, "We're not lost! If you are stuck out in the cold, please take me to keep warm!"
Every year, Tara Smith-Atkins asks the local community to donate old coats. Then, with her 8-year-old daughter and seven of her friends, they tie the coats, as well as scarves and mittens, to street poles around town.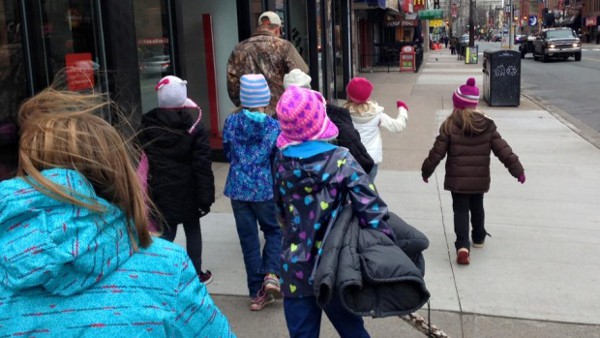 Tara told CBC she wanted to show the kids how awful being homeless in winter would be. "They definitely learned the importance of it. When we got back after an hour they were freezing."
The project started in Toronto last year, after Tara was shocked by the number of homeless people living on the streets during the coldest months of the year.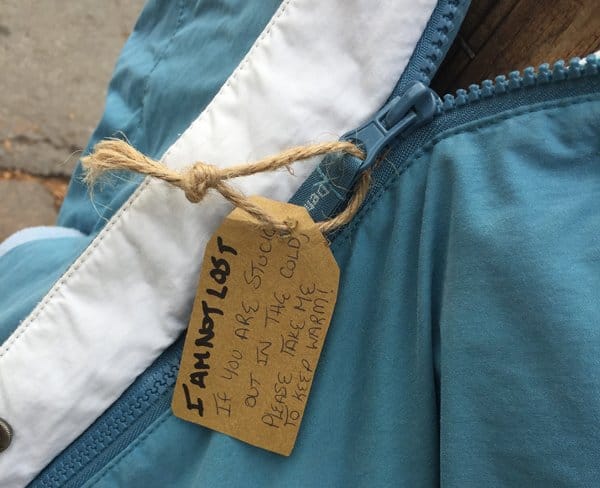 Next year, Tara hopes to put out more coats than ever and even include a $5 voucher in coat pockets, so the wearer can enjoy a paid-for hot meal.
For more information, visit the Halifolks Facebook page.
You May Also Like