Barron Trump is the youngest of the Trump siblings, and until recent years, has mostly stayed out of the spotlight. But he is fast becoming one of the most talked about members of the Trump family. Here's what you need to know.
Barron Trump Is Ridiculously Tall And He Keeps Growing
By far the biggest talking point about the young Trump has been his astonishing growth in height – he towers over both his mother and father at 2 meters tall! (that's 6 feet and 7 inches) – despite being just 16 years old. To put things into perspective, his father Donald is 6'2", and his mother Melania is 5'11".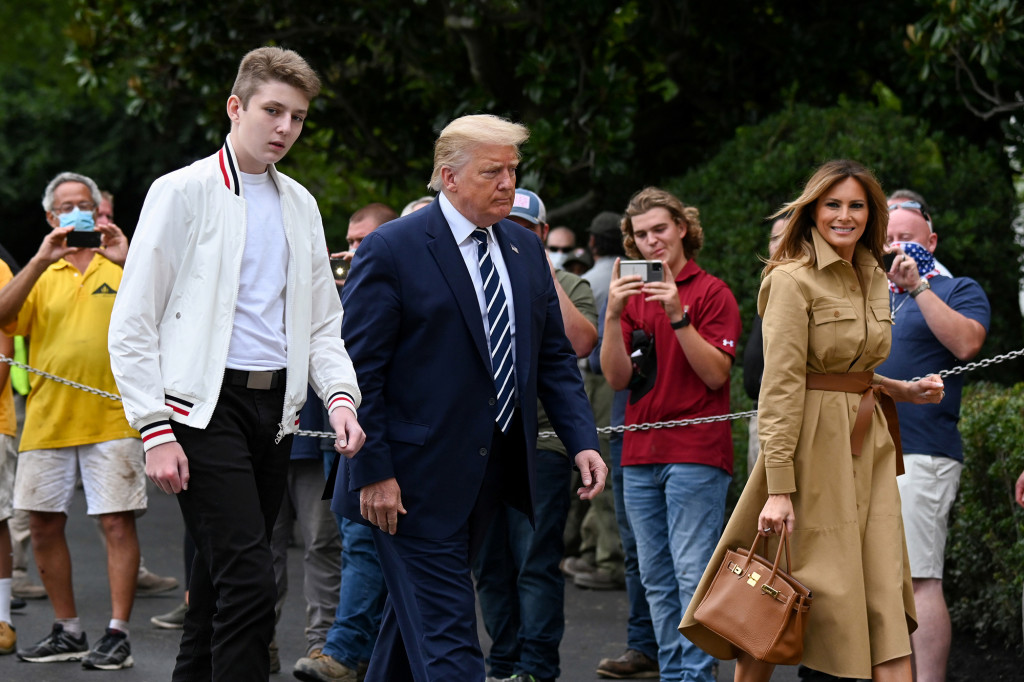 Most boys stop growing taller by age 16, but some continue to grow well into their late teens – so it's still very possible that Barron has an extra inch or two of growth left in him.
Barron Trump Net Worth
According to the South China Morning Post, Barron Trump is set to inherit a whopping $80 million from his father. Barron is only 16, so the only assets he is likely to own are those that are currently shared, or will be inherited from his father. The young Trump has made a few TV appearances since he was a child, so he may receive some royalties. If he continues to rise in prominence, his sources of income will undoubtedly increase with time. There are some reports of Barron being worth $3.5bn – these are false and wildly inaccurate. Donald Trump's net worth is only at $2.4bn, so even if Barron were to inherit the Donald's entire empire, it wouldn't even come close to the rumoured figure.
Barron Trump Went To St. Andrew's Episcopal School
Barron Trump broke tradition by not attending Sidwell Friends, a school every president's child has attended for the past 35 years. Instead, young Barron went to St. Andrew's Episcopal School, a private school in suburban Maryland.
Despite Rumours, There Is No Evidence Barron Trump Has Autism
There have been several rumours that Barron Trump is autistic. In 2016, Rosie O'Donnell received backlash after suggesting Barron Trump may be autistic. Later that month, Melania Trump threatened a lawsuit over a youtube video claiming Barron had autism (the video was later taken down). Some reasons given for the suspicion include the young Barron's fidgety and awkward behaviour, such as his aversion to eye contact. Donald has also been blamed for having his son at age 60 (old age is a risk factor). However, to date there has been only speculation and there is no evidence to support the claim that Barron Trump falls anywhere on the autism spectrum.
Barron Trump likely has a high IQ
It is not known if Barron Trump has ever undergone an IQ test, but he likely has a high IQ inherited from his parents. Melania Trump likely has a very high IQ as she speaks six different languages, making her a polyglot, and also received an EB-1 green card, also referred to as an "Einstein visa". This particular visa type is reserved for "aliens of extraordinary ability" who are at the top of their fields. Donald Trump has self reported his IQ to be "one of the highest", although to date the exact score has not been verified.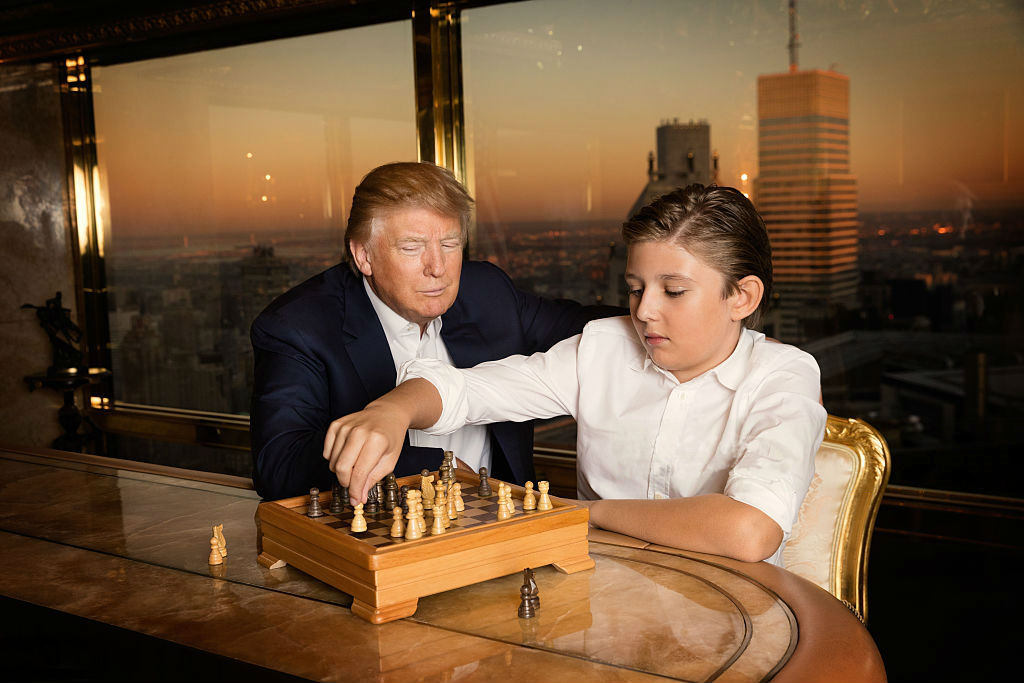 There is also a correlation between height and intelligence, particularly in youths. Since Barron Trump is well above the average tallest height, this is yet another indicator to suggest he is likely a high IQ individual.
Barron Trump tested positive for COVID, according to Melania Trump
In a now deleted essay she posted to the White House website, Melania Trump revealed that Barron Trump had tested positive for COVID, but did not have any symptoms. He later tested negative and there have been no reports of Barron Trump catching the virus since.
Donald Trump didn't want Barron to play football
During an interview with CBS News in 2019, Donald Trump said he would have a "hard time" allowing his son to play football. According to the former President, the sport is "dangerous".
"I just don't like the reports that I see coming out having to do with football…I mean, it's a dangerous sport and I think it's really tough," the president said.
"I thought the equipment would get better, and it has," he added. "The helmets have gotten far better but it hasn't solved the problem. So, you know I hate to say it because I love to watch football. I think the NFL is a great product, but I really think that as far as my son – well I've heard NFL players saying they wouldn't let their sons play football. So, it's not totally unique, but I would have a hard time with it."
Trump added that his son preferred soccer anyway. "A lot of people, including me, thought soccer would probably never make it in this country, but it really is moving forward rapidly"
Barron Trump loves playing soccer
We learnt early on that Trump didn't want Barron to play American football, but soccer has his full support. And it appears like Barron has taken quite a liking to the sport. He supports Arsenal Football Club, and plays for DC United's under-12 and Arlington Soccer Association under-14 teams. Being the son of the President certainly had its perks, as Barron was able to hang out with Wayne Rooney and his sons at a White House Christmas party in 2018.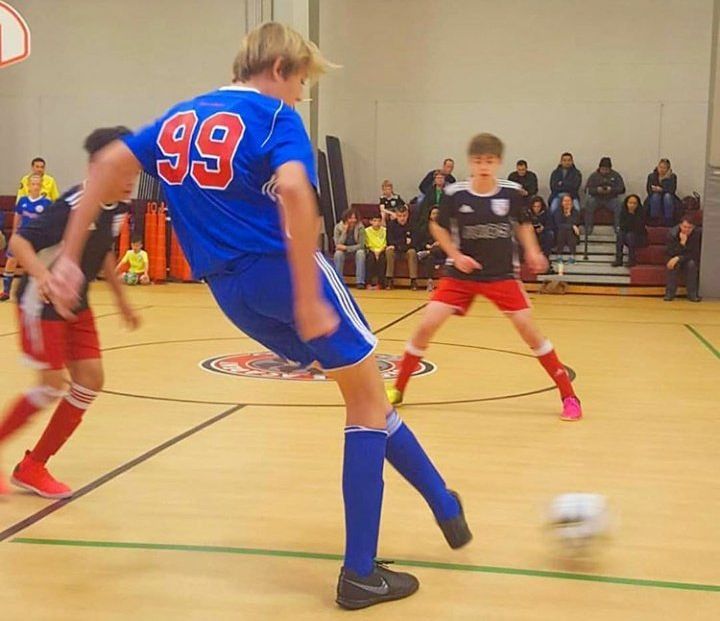 Barron Trump was absent from Donald Trump's final speech
Barron was the only Trump sibling who was absent from his father's final speech before leaving office. He also was not present as his mother and father exited the White House together for the final time.
Barron Trump Facts
How tall is Barron Trump?
Barron Trump is currently 6 feet 7 inches tall.
When was Barron Trump born?
Barron Trump was born on March 20, 2006.
Where does Barron Trump go to school?
Barron Trump attends St. Andrew's Episcopal School.
Where does Barron Trump live?
Barron lives with his parents at their Mar-a-Lago residence in Florida.
Who is Barron Trump's mother?
Barron Trump's mother is Melania Trump.
You May Also Like