Makeup artist Hannah Martin got Kate Middleton's face looking gorgeous for her big day, so she knows her stuff — and now she's sharing her 5-steps for "confidence makeup".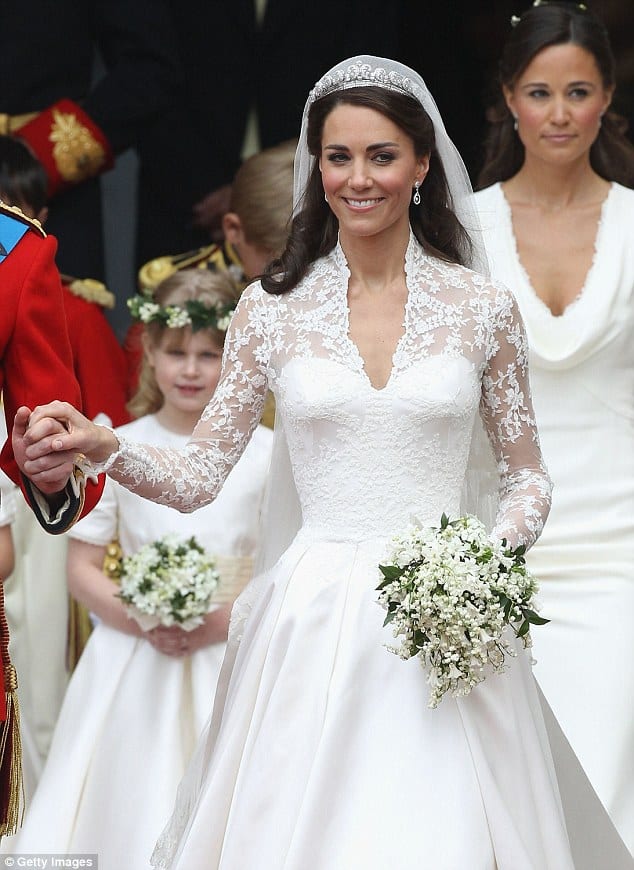 Daily Mail
"Many women try to conceal their looks [with makeup]," says Hannah, "It can be totally unintentional and purely because of a learned behavior or lack of knowledge about what products could enhance their features."
Step 1: Layer up on skin care, with serums to nourish your skin, eye creams for the undereye area, and lip balm.
"When trying to achieve a flawless, non-cakey base, the key is to make sure you prep your skin properly beforehand."
"Look to use oil-free products if your skin produces excess oil, but look to add oil if your skin is dry."
Step 2: Now it's time to brighten your complexion using a foundation stick on the cheeks, forehead, and chin and concealer under the eyes.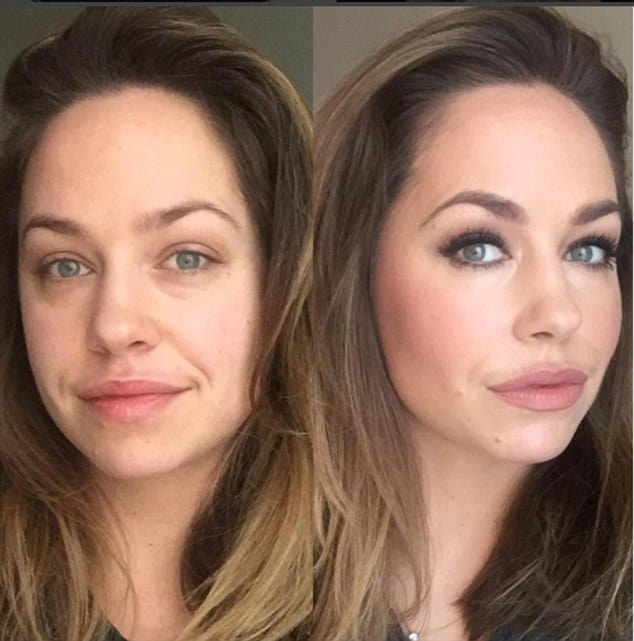 Daily Mail
"Foundation always sits better on skin that has been exfoliated, so make sure you exfoliate once or twice a week either with a face mask or an exfoliator," advises Hannah.
Step 3: It's time to make your skin really pop with bronzer and blush.
"I use a bronzer to warm up the outer corners of my face by dusting it over the top of my cheekbones, over my temples, over my forehead and down my neck."
"Then, using my beloved rouge, I stipple the soft pink over the apples of my cheek and blend it out to meet my bronzer for a fresh pop of color."
Step 4: Define your brows and your eyes.
"A good brow helps frame the eyes and instantly adds shape and form  to the face," says Hannah, "I gently brush a little powder through my brows, following the direction of hair growth, to give my brows a fuller, neater appearance."
"On my eyes I use a base shadow to mattify the lid, whilst brightening and neutralizing the lid color, before applying a soft gray shade which makes my eyes stand out."
And step 5: Finish with a sweep of lip gloss and highlighter on your cheekbones.
"If you have low self-esteem and have never felt pretty before, having a makeup artist teach you how to enhance your natural features and show you how to do it yourself can change the way a woman feels about herself."
"When a woman feels confident it can honestly permeate every aspect of her life."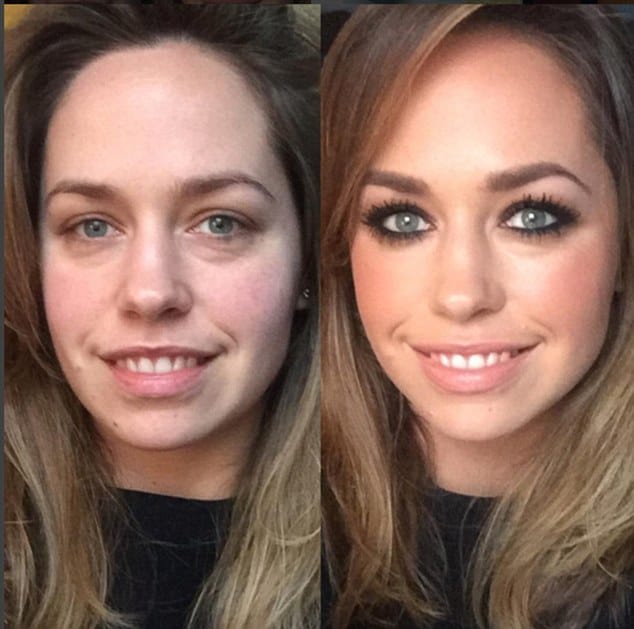 Daily Mail
"I see women lift their heads, smile at themselves and see their whole demeanour change. If that's not empowering, I don't know what is."
You can keep up with Hannah on Instagram and see her YouTube tutorials here.