Twitter user @laykelynch proved that maybe letting kids tinker with gadgets isn't the worst idea in the world.
Layke, who is away at college, taught his 8-year-old brother Brocky how to send messages with an iPod touch.
showed my 8 year old brother how he can text me w his ipod and i think he loves it lol pic.twitter.com/cdbvLxy2Q0

— layke ➞ GANJA WHITE NIGHT (@laykelynch) March 20, 2018
And their messages to each other are every bit heartwarming and cute as you'd expect from two best buds.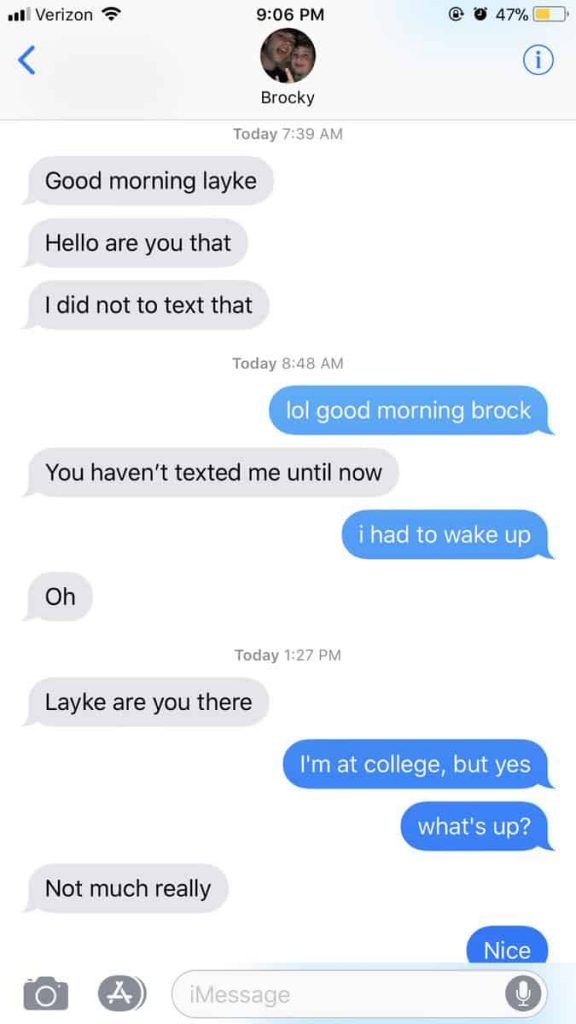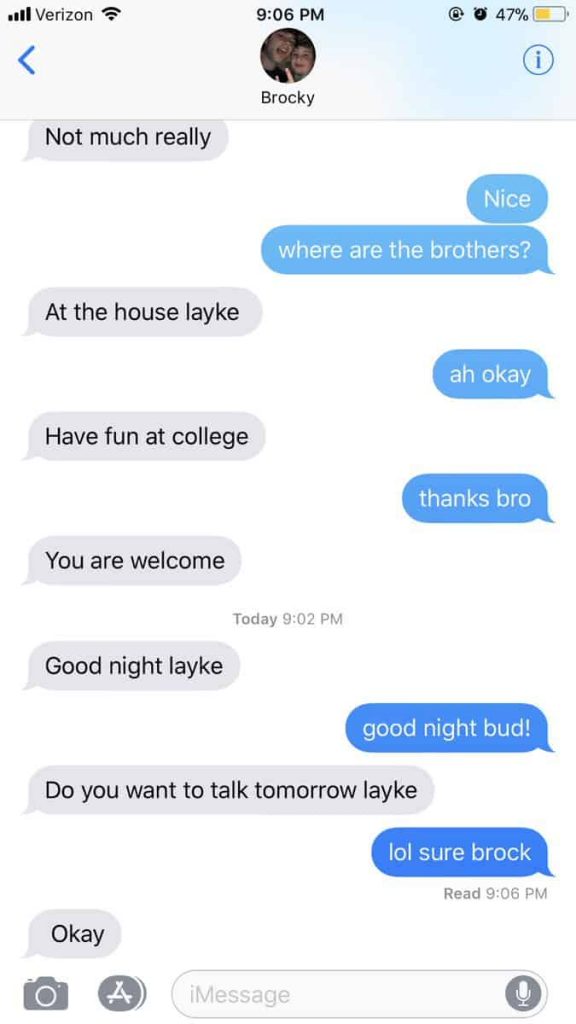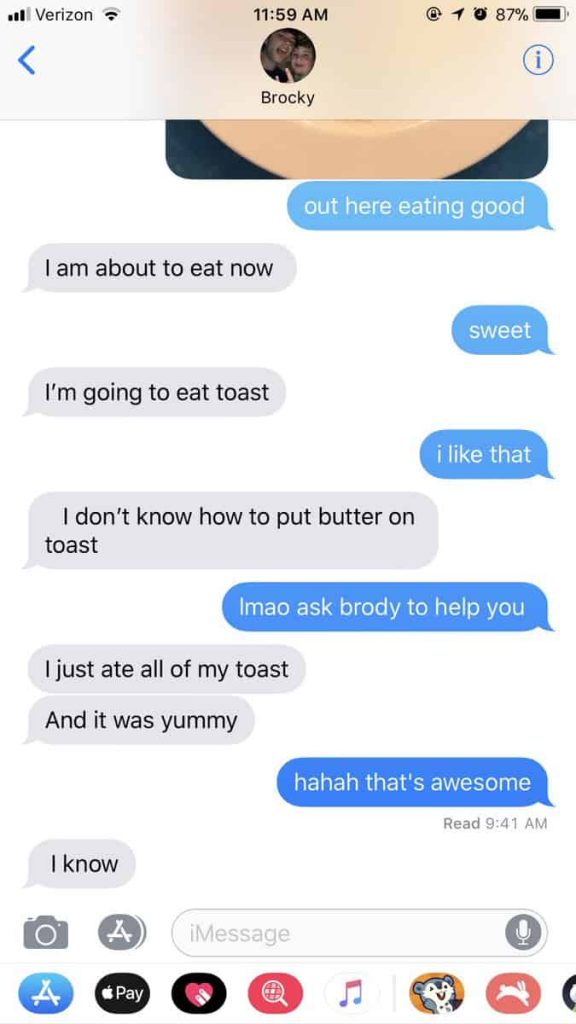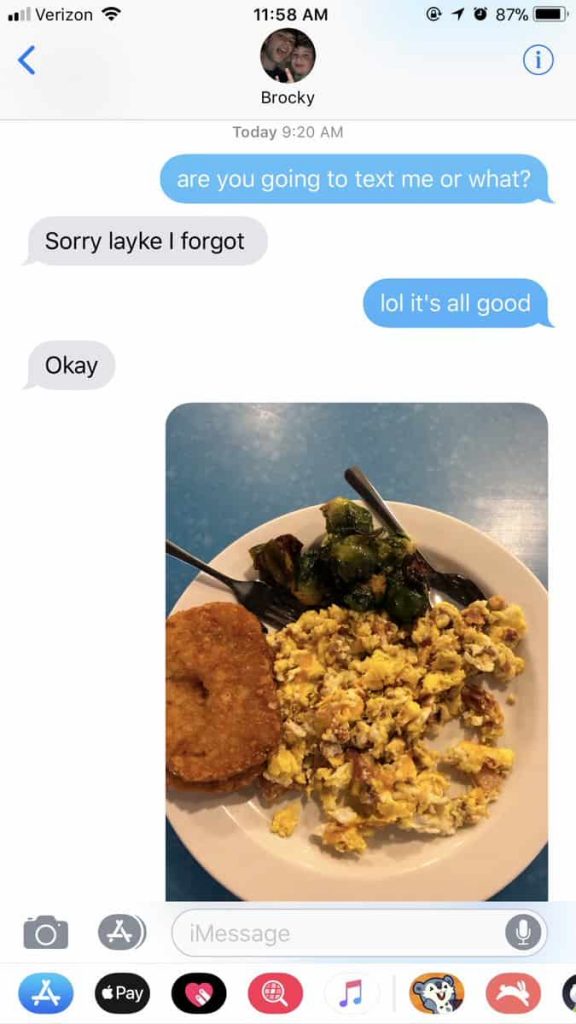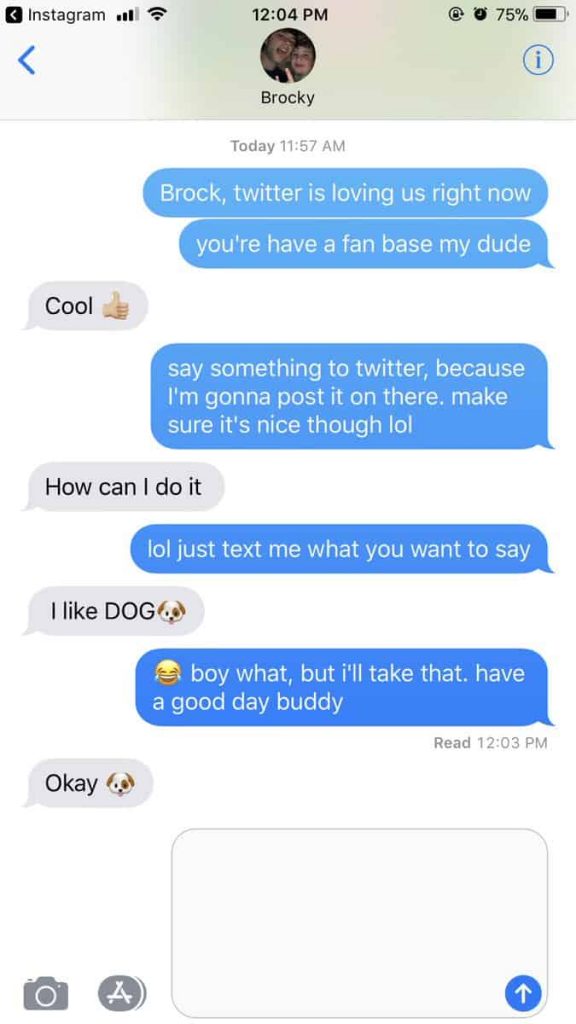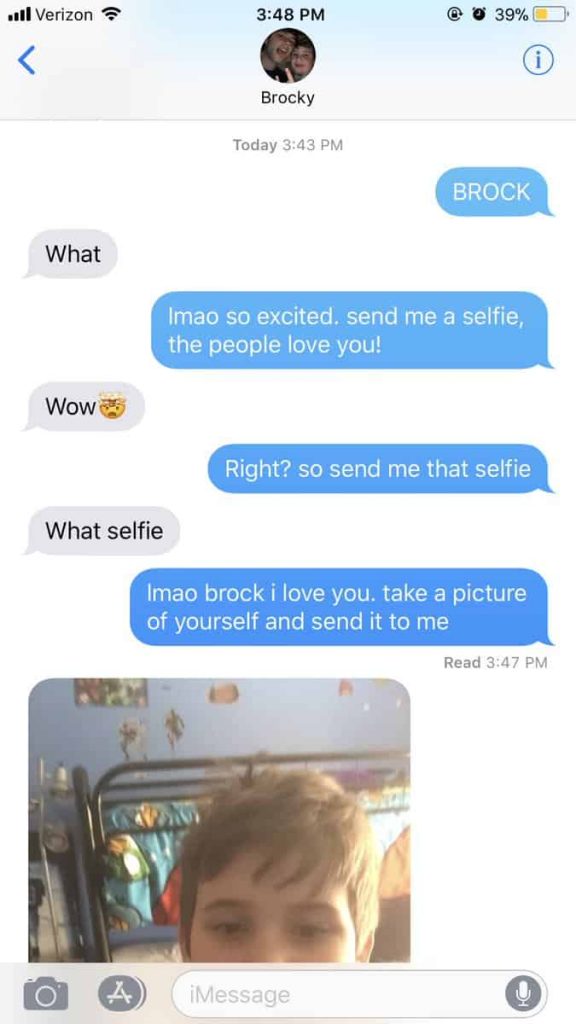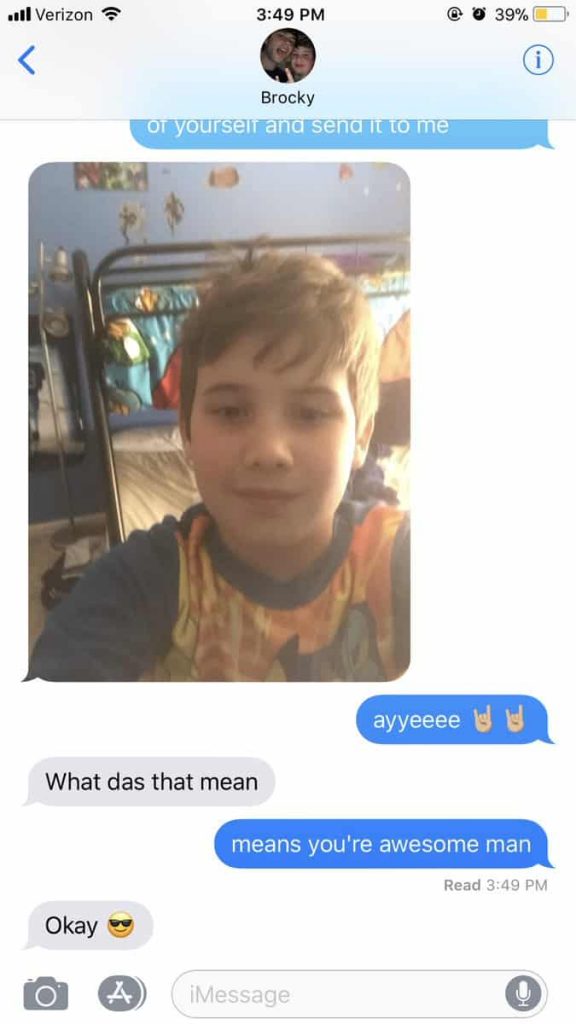 The messages the two brothers sent each other were so cute, other Twitter users shared similar exchanges they had with their siblings.
can i join in on this? my brother is 8 (-: pic.twitter.com/iTruyT3a50

— bubblegum bitch (@runforestttt) March 22, 2018
my baby sister helps me out lmfaoooo pic.twitter.com/PRSkqYXdtn

— You (@zaddylisa) March 21, 2018
Boy do I have the girl for him pic.twitter.com/dWugw7sd43

— Alex Lozano (@alexlozano821) March 21, 2018
I get videos like this from my sister lmao pic.twitter.com/zXDCv49aJv

— violet (@__grewv) March 21, 2018
whenever my brother stays at a friends house, he always texts me to say goodnight ?? pic.twitter.com/iMWj4ALnLi

— .·:*¨emotional guardian¨*:·. (@jxicyfoxx) March 21, 2018
Little siblings, man. They're just the cutest. ?
gonna miss you when i'm at college buddy ? pic.twitter.com/4x4TvyY0Mm

— layke ➞ GANJA WHITE NIGHT (@laykelynch) March 19, 2018