Emily McDowell's honest and wonderfully awkward greeting cards have made us laugh — and sometimes cringe — on more than one occasion. This time around, she has created a line of empathy cards that are a lot more poignant but just as truthful, tackling a more serious and difficult subject — illness.
"Most of us struggle to find the right words in the face of a friend or loved one's major health crisis, whether it's cancer, chronic illness, mental illness, or anything else…"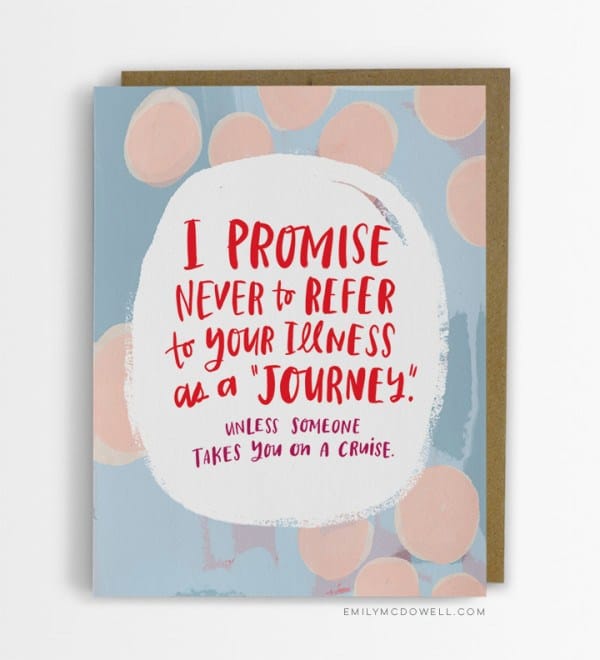 Emily McDowell
"…It's a really tough problem; someone we love needs our support more than ever, but we don't have the right language for it," she writes.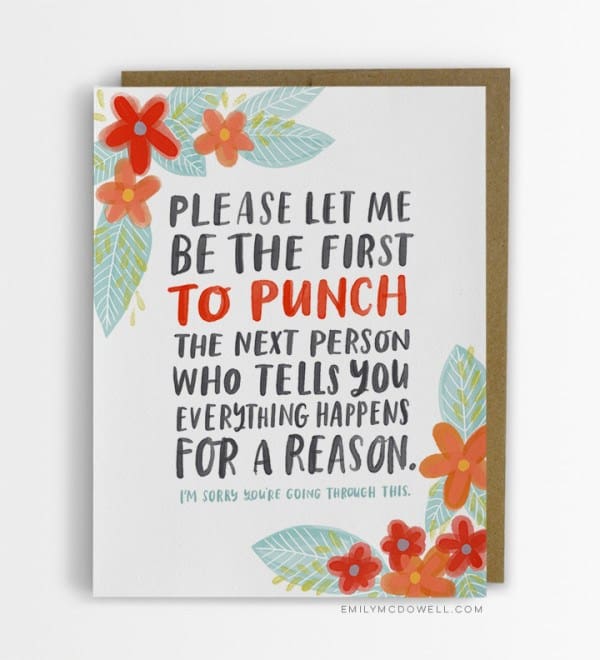 Emily McDowell
So she got the idea to create this collection of empathy cards to give people "better, more authentic ways to communicate about sickness and suffering."
As a survivor of stage III Hodgkin's lymphoma, Emily is no stranger to illness, making her new project a personal one.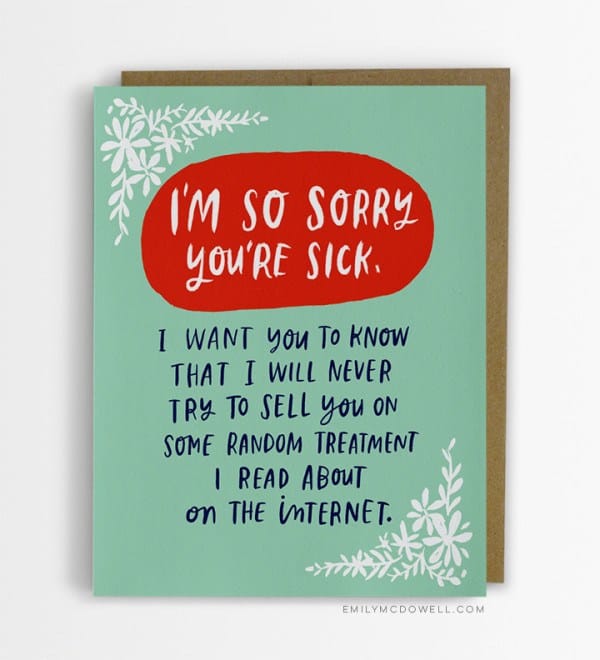 Emily McDowell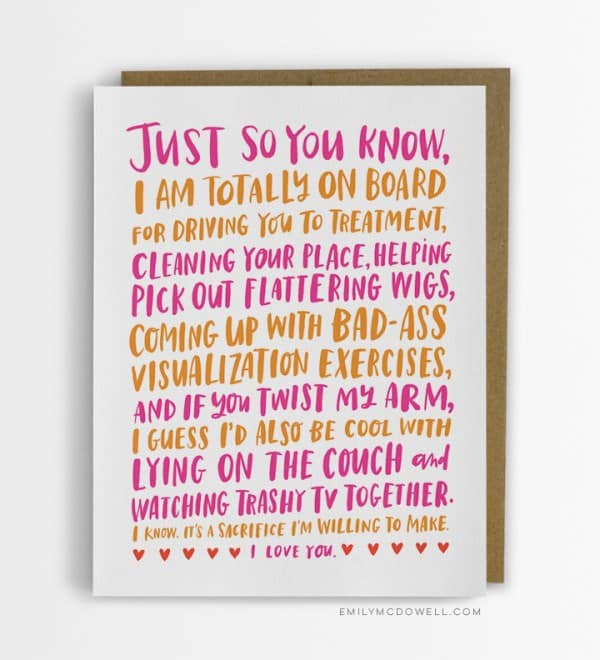 Emily McDowell
"Sympathy cards can make people feel like you think they're already dead. A 'f*ck cancer' card is a nice sentiment, but when I had cancer, it never really made me feel better."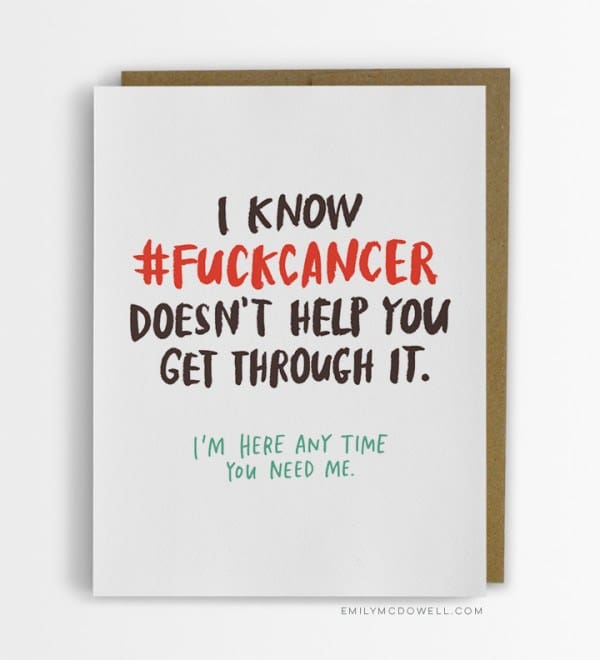 Emily McDowell
"I never personally connected with jokes about being bald or getting a free boob job, which is what most 'cancer cards' focus on."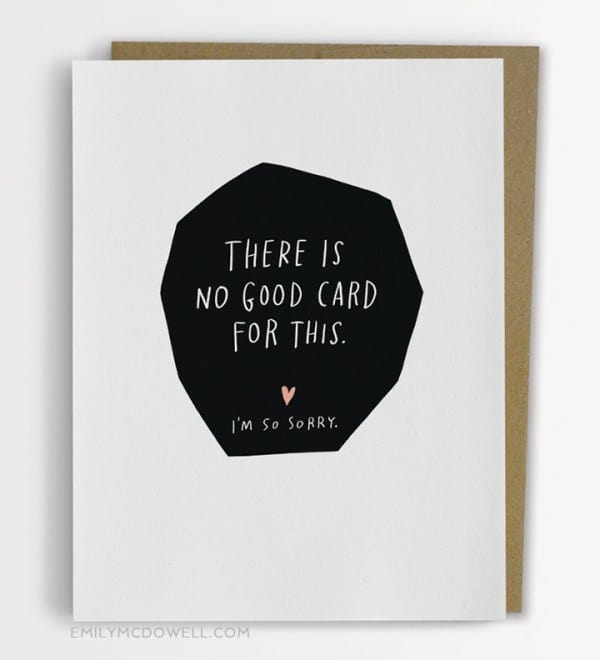 Emily McDowell
Emily's goal is for the recipients of these cards to "feel seen, understood, and loved."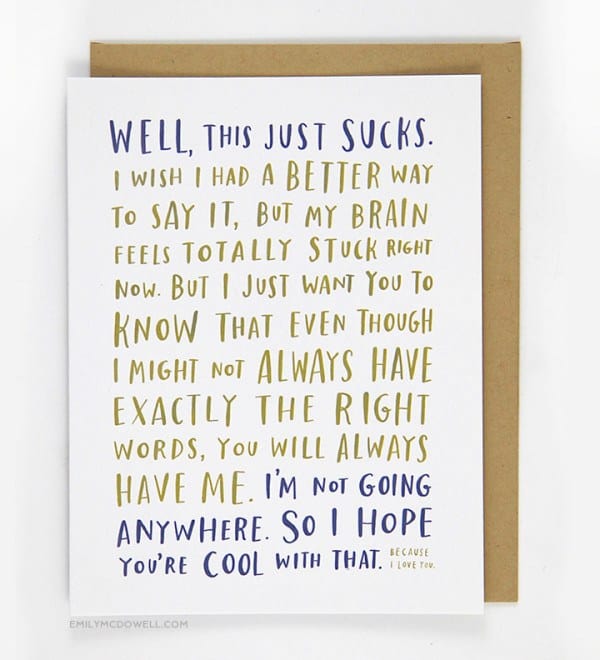 Emily McDowell
"The most difficult part of my illness wasn't losing my hair, or being erroneously called "sir" by Starbucks baristas, or sickness from chemo. It was the loneliness and isolation I felt when many of my close friends and family members disappeared because they didn't know what to say," Emily said.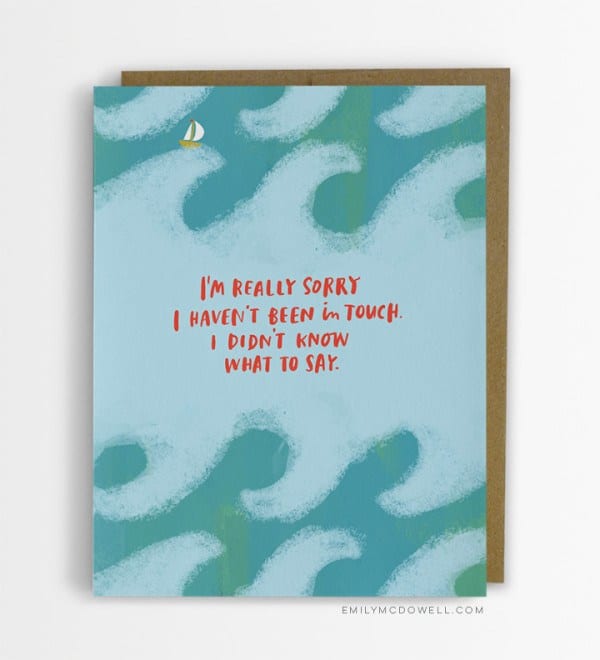 Emily McDowell
"I think empathy cards are the most important things I've designed so far, and they're some of my personal favorites. It's not often that you look at a greeting card and think, 'the world needs this,' but in this case, I really believe that's true."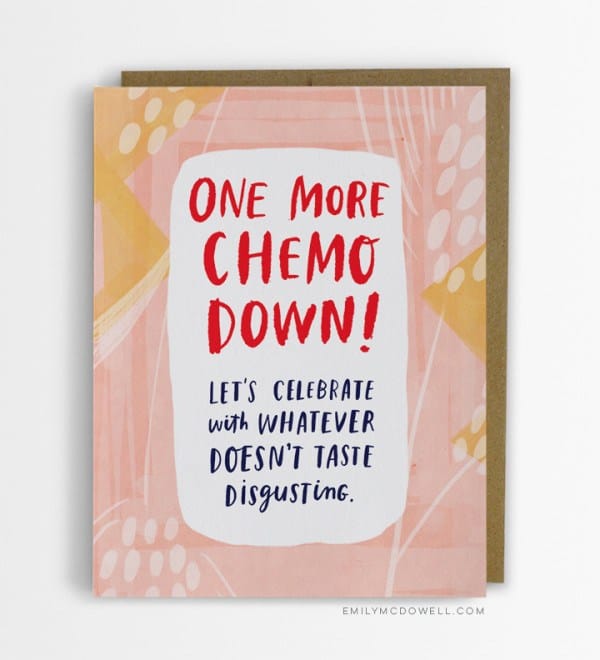 Emily McDowell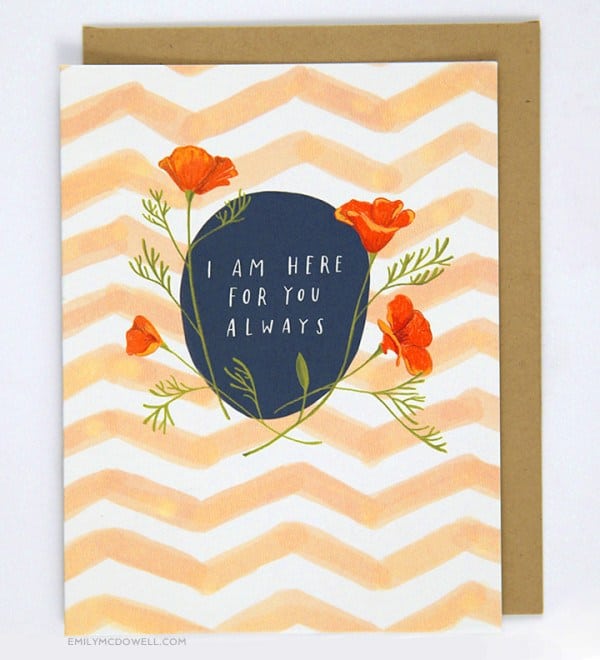 Emily McDowell
We're definitely with Emily on this.
You can buy Emily McDowell's empathy cards here.