The Japanese have a penchant for taking really small spaces and making efficient use of them. The ubiquitous 'capsule hotel' is a very good example. However, it comes as quite a surprise to know that it could get even smaller, as photographer Won Kim shows us in his Enclosed: Living Small series.
In this series, the photographer features a tiny, hidden hotel in Tokyo.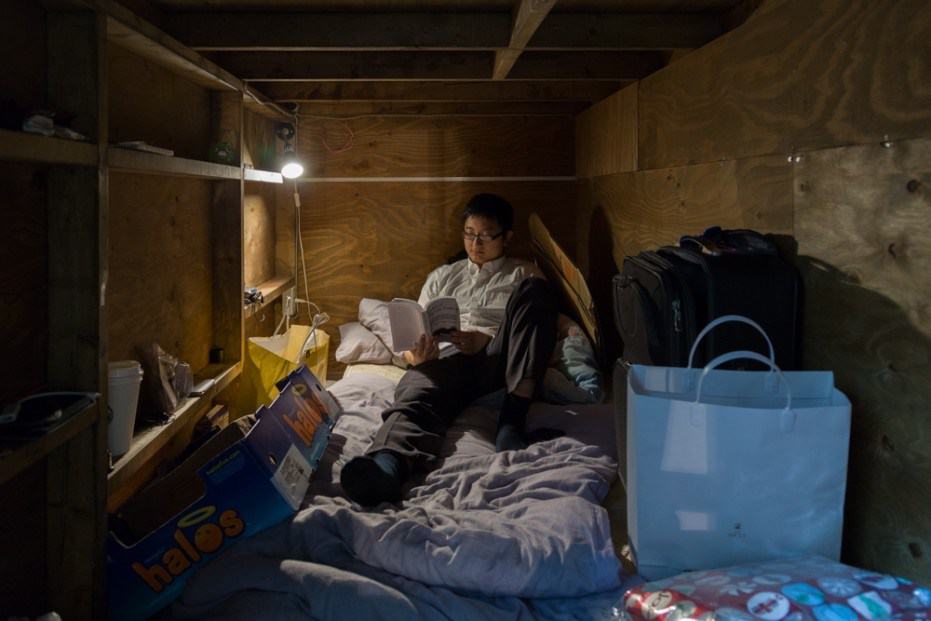 Won Kim
"This diminutive, bare-bones hotel takes up one floor of an office building. It is composed of a few hallways, along which the proprietor has built tiny living compartments, none with enough headroom to stand up straight inside," he writes.
"Separated only by unfinished plywood, the spaces have no windows or door, only a curtain at the entrance for privacy."
These digs may look less than ideal, but it's the temporary home to a good number of backpackers, including the photographer himself. Some don't stay long, while others are practically permanent residents.
After a year staying at the hotel, Kim went back to document the lives of its residents, who he persuaded to take part in the project by offering 15-minute shoulder massages. From there, Kim was able to capture how each resident managed to transform these cramped living quarters into their own personal spaces.
"For me, the real interest of the resulting portraits is in how each resident has made use of a such a small, confining space," he writes.
"Some of the interiors are spartan, perhaps occupied by people who are staying only for a short time. Others are full of possessions, often complete with hanging wardrobes and improvised bookshelves — even 'decorated'."
"Some are neat and orderly and others are chaotic, with personal items strewn everywhere."
"In each case, the sharply-defined space and its contents tell something about its occupant's personality, and his or her ability to function in such a strange, enclosed environment."
See more of Won Kim's work on his website.