The kind folks at San Francisco Animal Care & Control (SFACC) usually post cute photos of their "adoptables" on their Twitter page.
If #Chihuahuas & #Pibbles aren't your thing we have other models
(You really should consider Chis and Pitties tho) pic.twitter.com/L9mQLL1HJb

— SF Animal Care (@SFACC) June 16, 2016
These tweets typically don't get a lot of likes (even though these animals just scream ADORABLE).
But then there's this guy.
Adopt Carpe Diem and you will OWN #MyWeirdDog pic.twitter.com/BTIYlfnG1L

— SF Animal Care (@SFACC) July 11, 2016
This teeny tiny pup's name is Carpe Diem. And his derpy facial expressions have stolen everyone's hearts.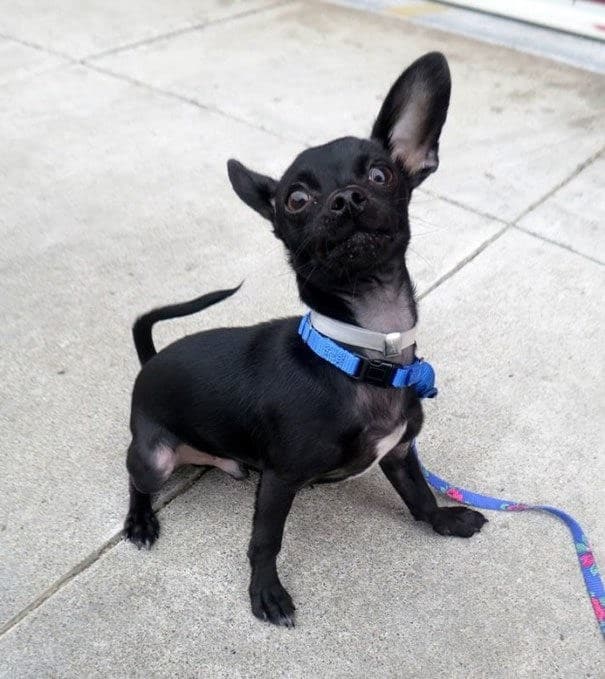 twitter.com/SFACC
Carpe Diem's adoption photos have been reshared 757 times and liked by 1.7k Twitter users.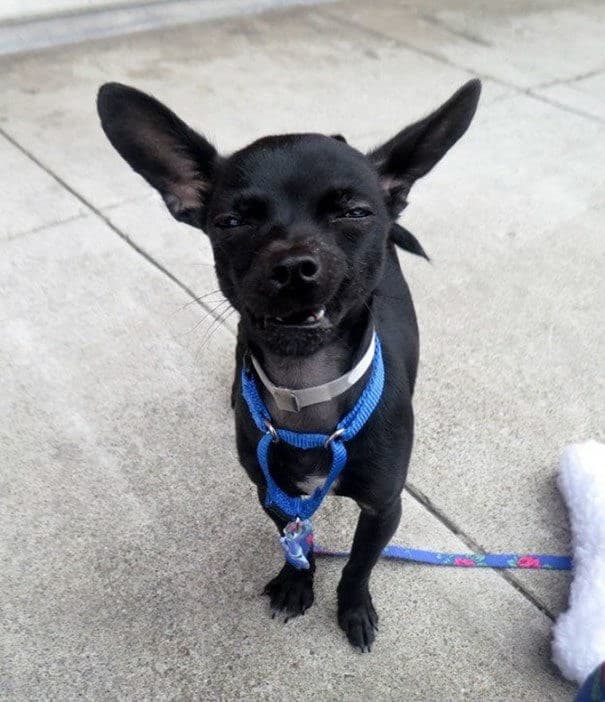 twitter.com/SFACC
I mean… how can you not?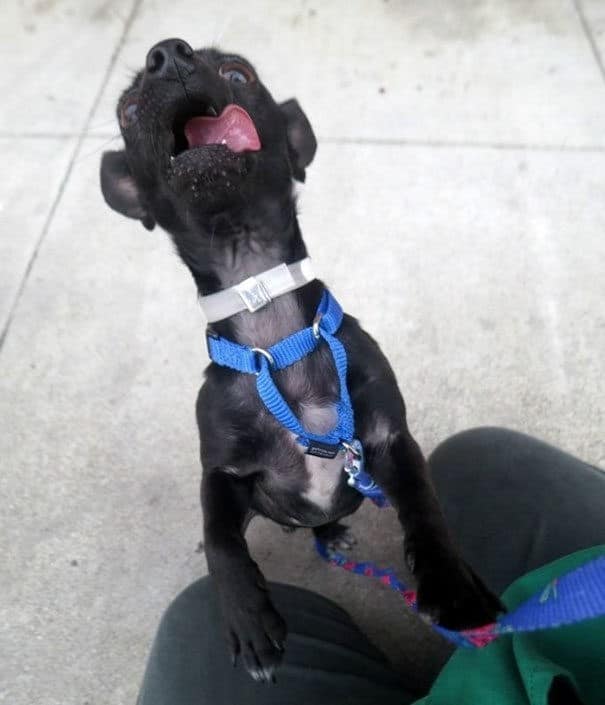 twitter.com/SFACC
*googly heart eyes*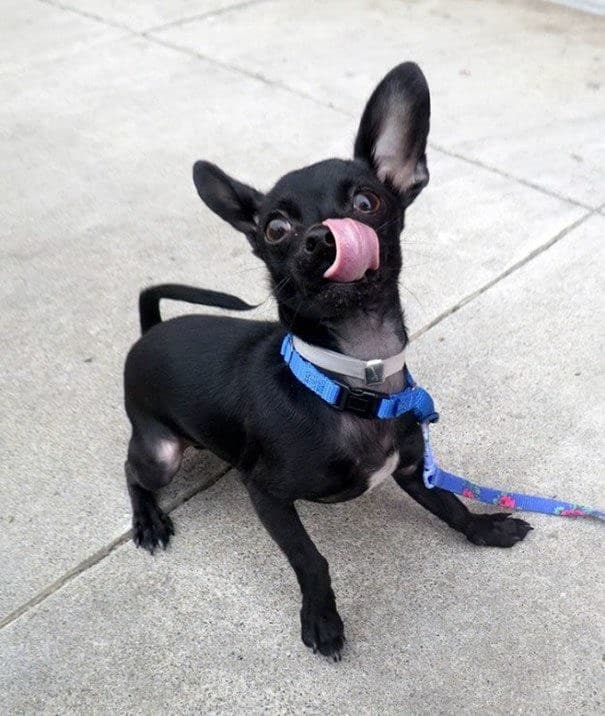 twitter.com/SFACC
"He's silly and teeny tiny," said Deb Campbell, a rep for SFACC. "He is one of the happiest dogs you'll ever meet."
The SFACC said that this wonderful 4-month-old pooch was found as a stray wandering the streets of San Francisco.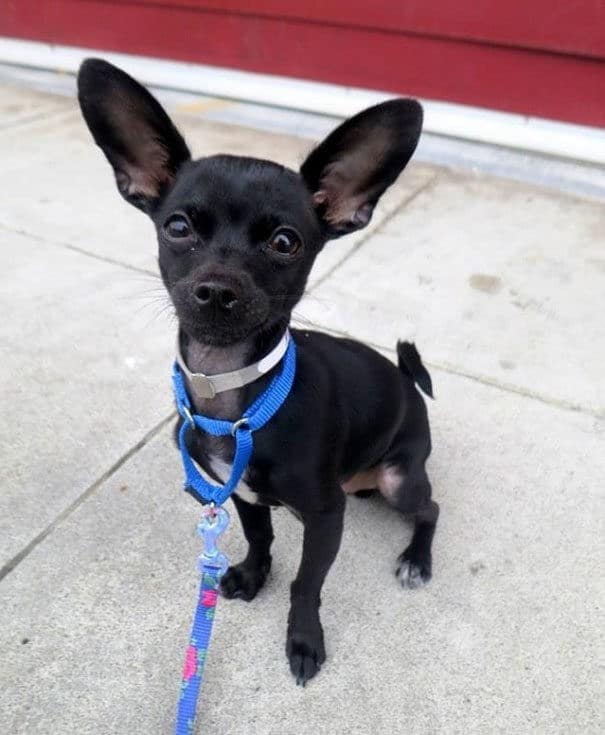 twitter.com/SFACC
But as of posting, the adorable fur baby has found his forever home!
#MyWeirdDog has been adopted! TY for the RTs ❤😍
Many more cuties are waiting: https://t.co/JoBQw149Mj
12-6, 7 days pic.twitter.com/CipuTLHjIU

— SF Animal Care (@SFACC) July 13, 2016
Congratulations, Carpe Diem! Keep on herping and derping, little guy!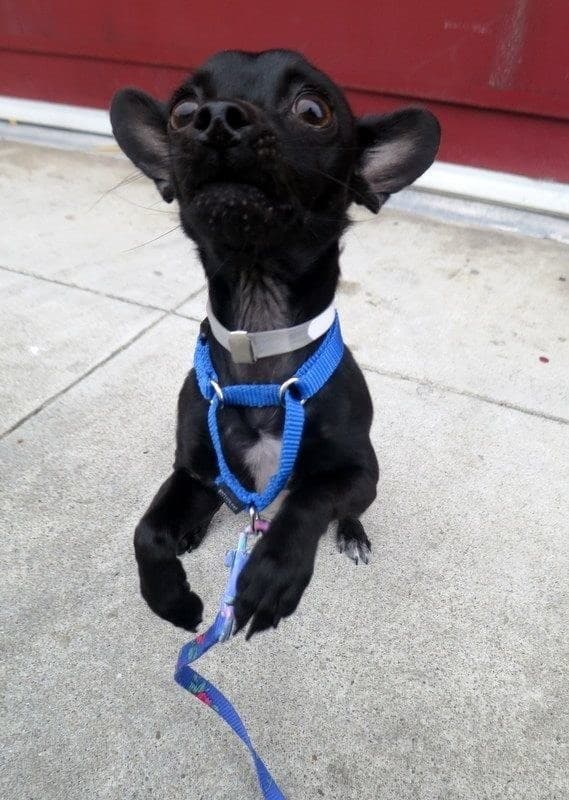 twitter.com/SFACC