What's the best way to make your shiny new luxury van look like something even a thief wouldn't touch? Cover it in rust, of course.
Not really, obviously. UK based car-wrap company Clyde Wraps has created a custom wrap that makes a brand-new 2014 Volkswagen T5 Sportline look like a 1980s Chevy Astro, complete with the rust and damage you'd expect from a van that old.
Look at that shiny paint job. Too bad this is the last time anyone will ever see it.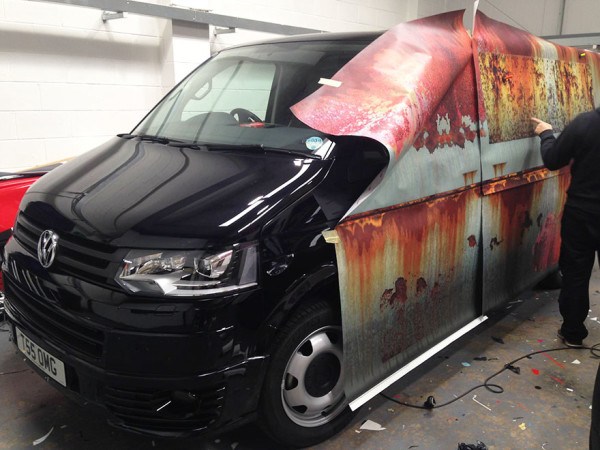 Clyde Wraps
The entire van had to be precisely measured in order to create a wrap that would fit perfectly.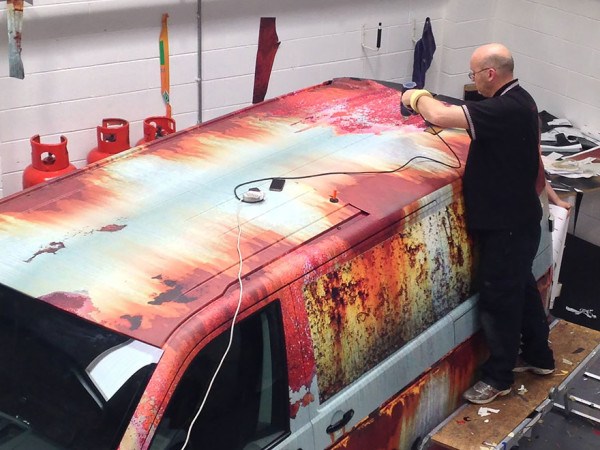 Clyde Wraps
The details of the wrap include rust, faded and splattered paint, and even cracked trim to add to the realism.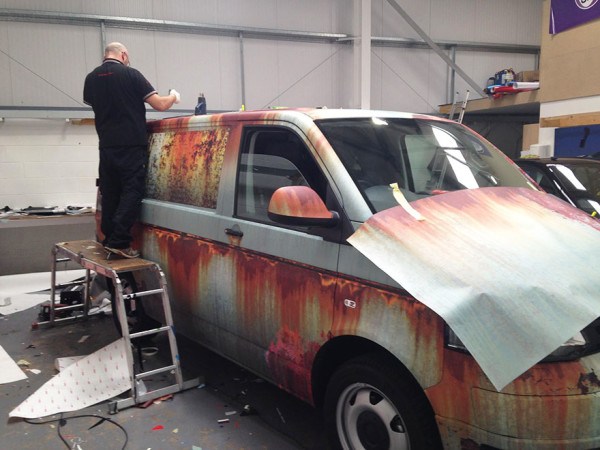 Clyde Wraps
Even the bumper of the van was wrapped.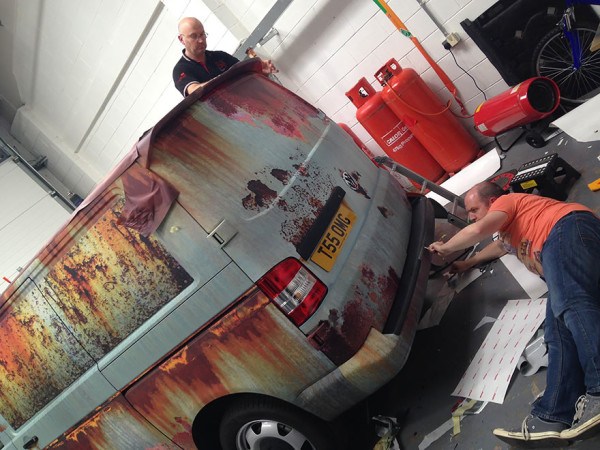 Clyde Wraps
Oops. Do you think the door handle gives it away?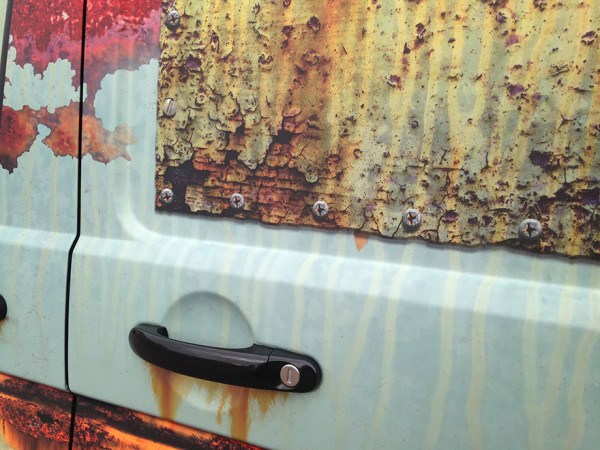 Clyde Wraps
The car-wrap crew even added fake "metal panels" to the side of the van to make it appear older.
The finished product. Fancy, isn't it?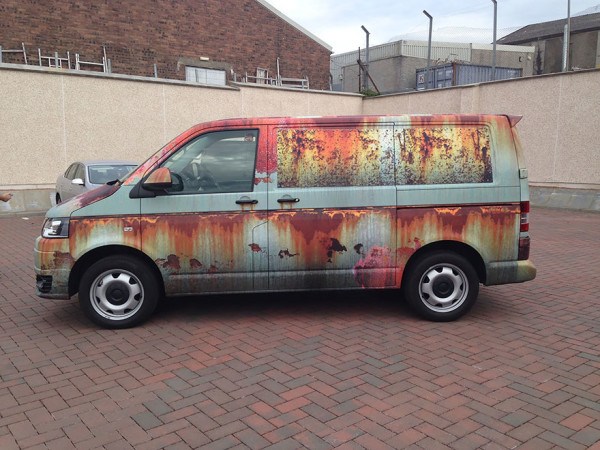 Clyde Wraps
Check out the 'peeling paint' on the front bumper.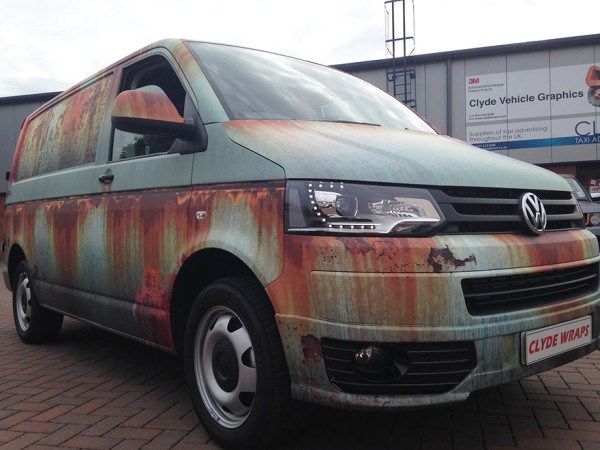 Clyde Wraps
"It only took 3 days for the police to pull [the driver] over to ask what was going on with all the rust," said a staff member at Clyde Wraps.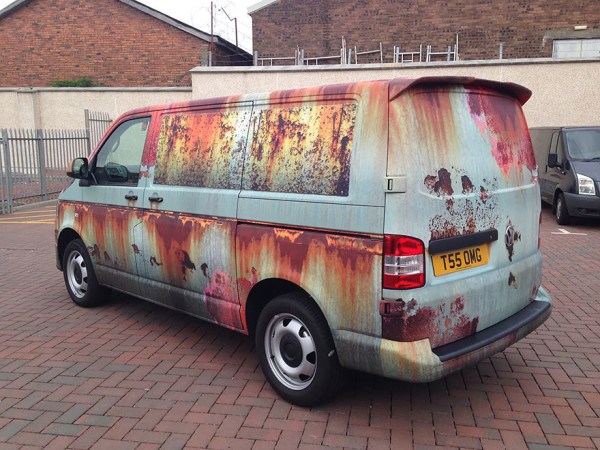 Clyde Wraps
Luckily, driving around in a van that looks like this isn't illegal — just funny.
For more Clyde Wraps creations, visit their website and Facebook page.