Clinton, Mississippi  residents worked together to help stranded truck drivers as ice-coated roadways made conditions near impossible to drive in, reports said.
Resident Evelyn Fletcher took to the Real Talk Clinton Facebook page to ask for anyone with a 4-wheeler or truck to help make food deliveries.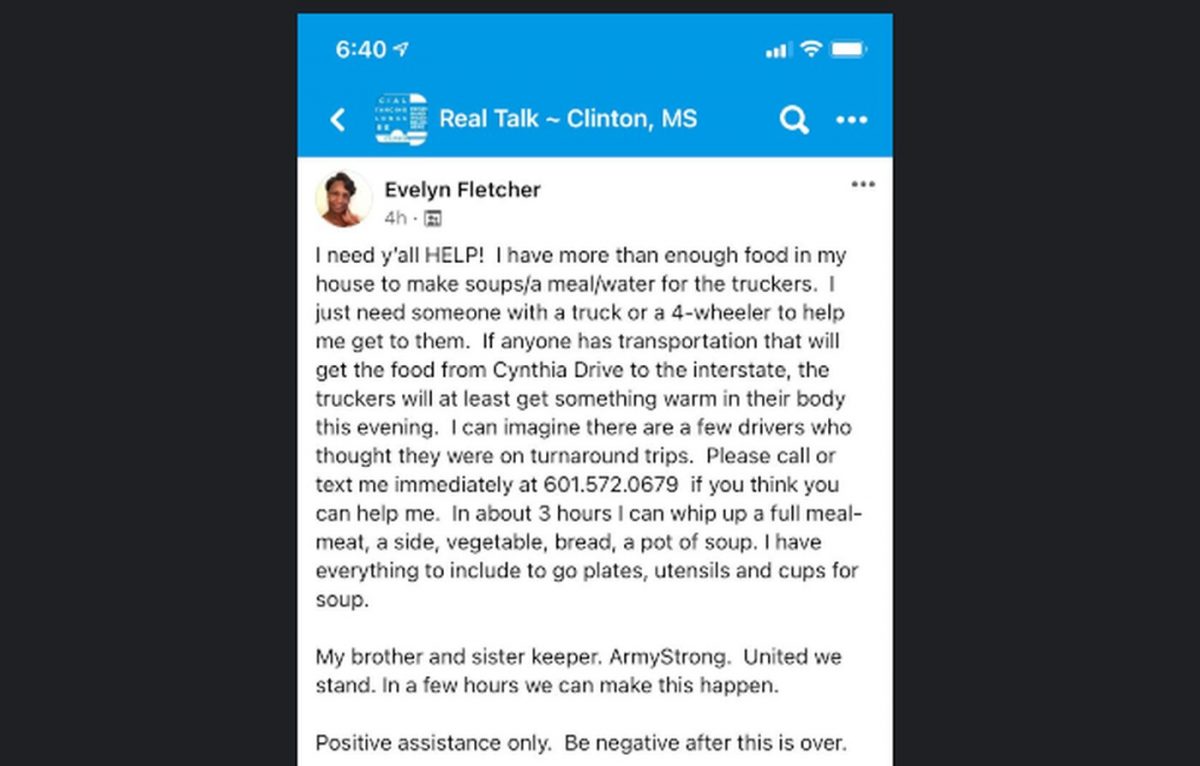 She said on Facebook Live that the support she received from the community was overwhelming.
Several people volunteered to pick up plates that she cooked herself and deliver them to stranded drivers. Some drivers were still in their trucks while others made their way to nearby hotels.
She said about 65 plates were made and delivered on Monday. Fletcher said she was lying in bed when she learned about the stranded drivers and said she knew something needed to be done.
"How can I lay in bed when there are people stranded."
Fletcher said she already had plenty of food to spare, so she sprang into action when she felt the call. She said she plans on making even more food for those in need on Tuesday.