Derek Walter and Steve Jenkins adopted a tiny pig named Esther. They thought she was a pygmy piglet who would always stay tiny.
They were completely wrong. Esther ended up growing into a 670 pound full sized pig. But the two "parents" were even more surprised to find that their full sized pig buddy bought immense happiness and joy to their lives. She taught them how smart and friendly pigs were — convincing them to stop eating pork, turn vegan and start their own animal shelter.
Esther was only 3 pounds when Steve and Derek adopted her.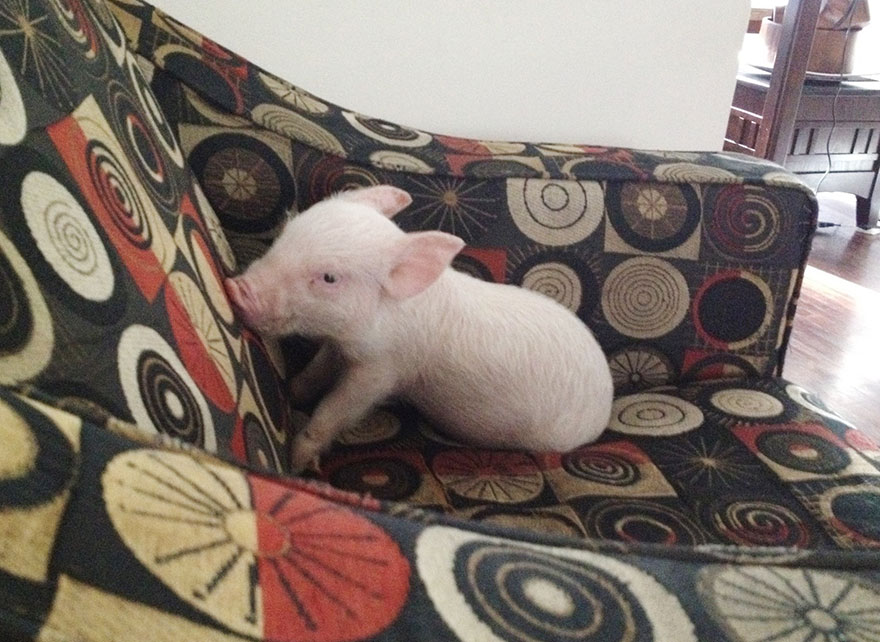 Two years later, she weighs in at 670 pounds.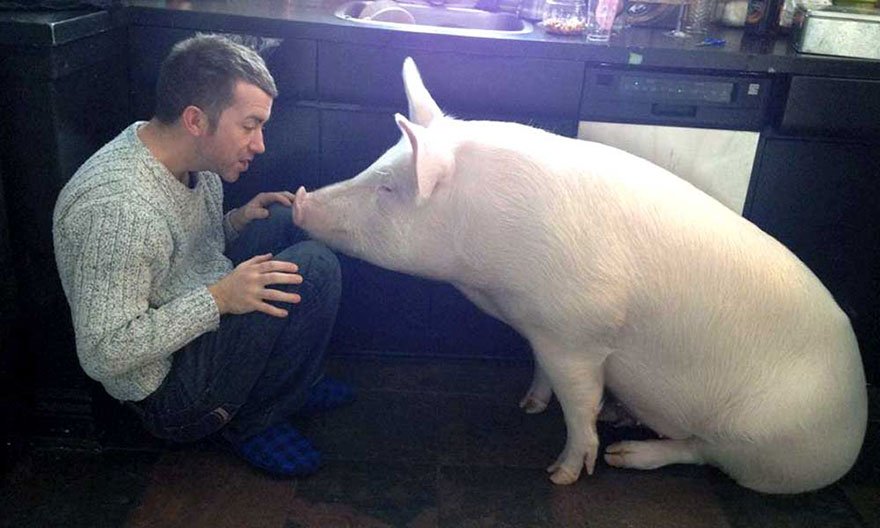 The doting couple decided to keep her anyways.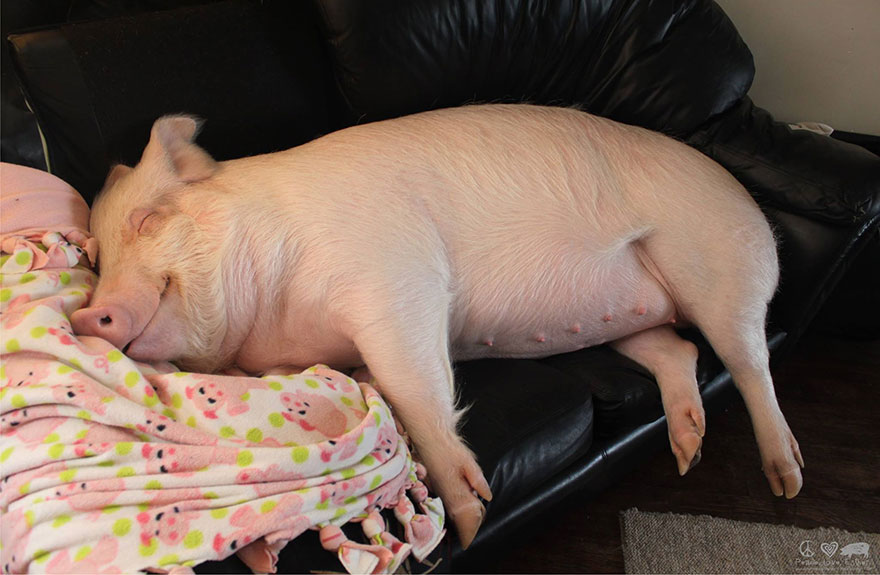 They don't regret the decision at all.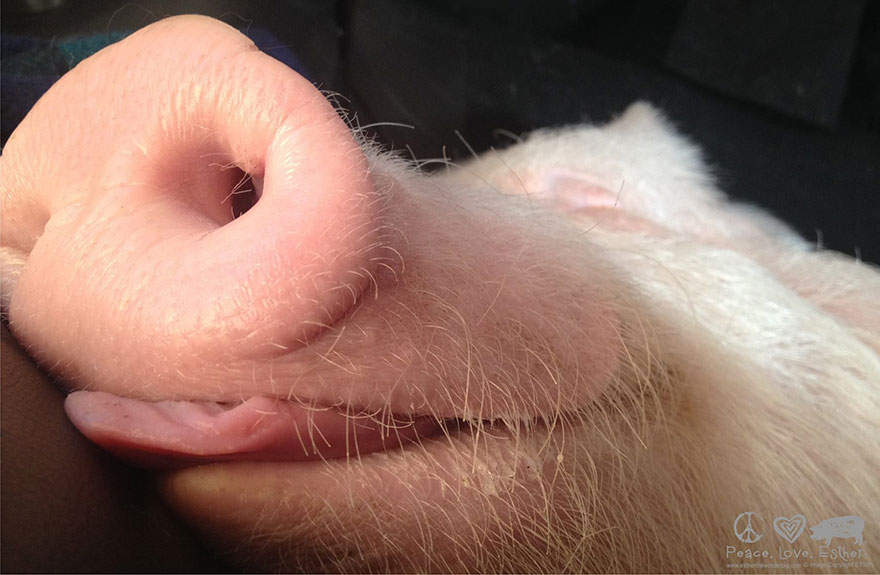 Esther is great friends with the couple's other pets.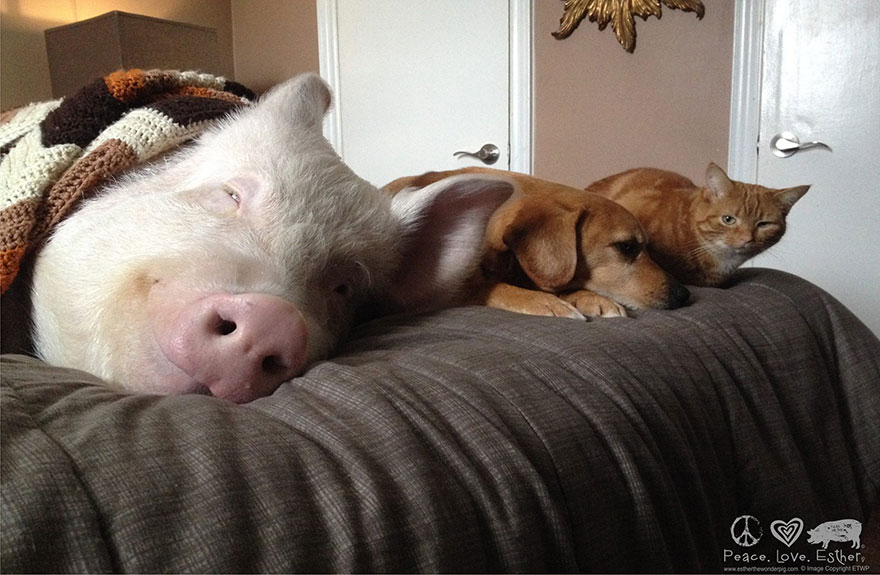 She loves playing with her parents.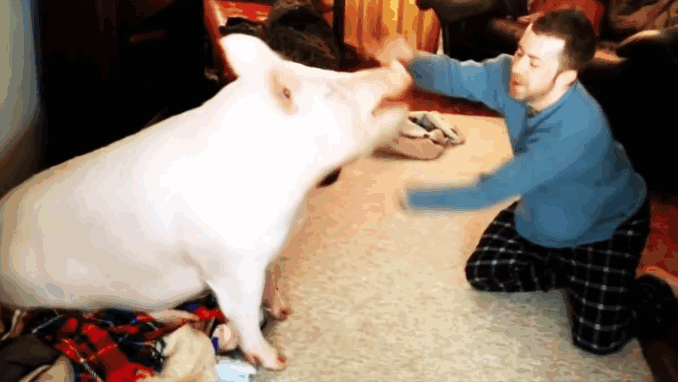 Esther's friendly and intelligent nature convinced Steve and Derek to become vegans.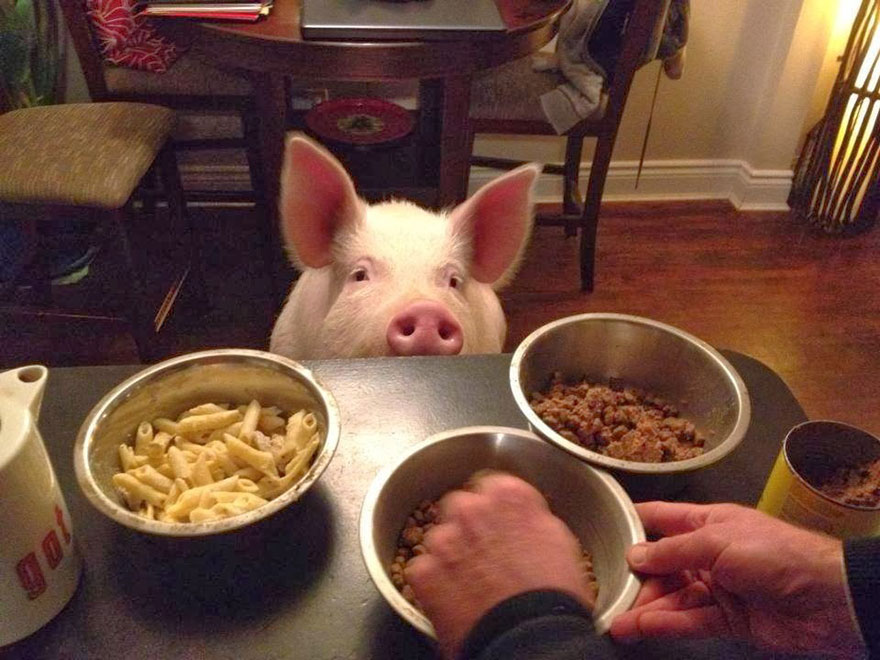 They decided to open up an animal shelter.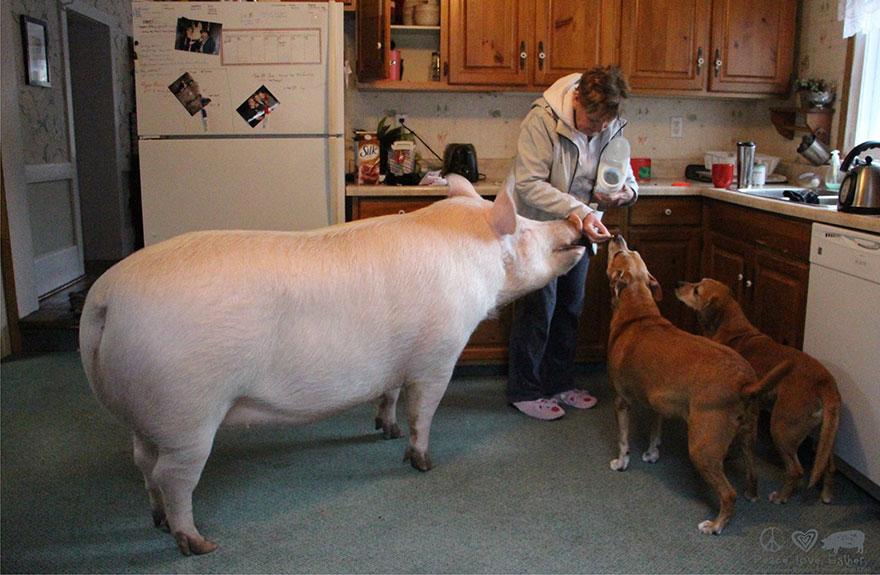 The passionate couple raised over $440,000 on Indiegogo for their animal shelter.

It's a heart-warming story…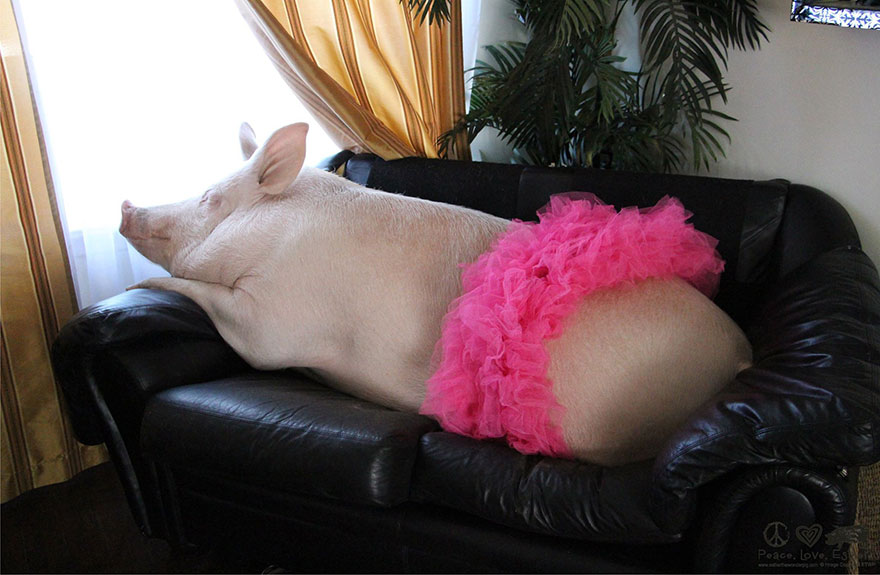 …but raising pigs requires tons of effort.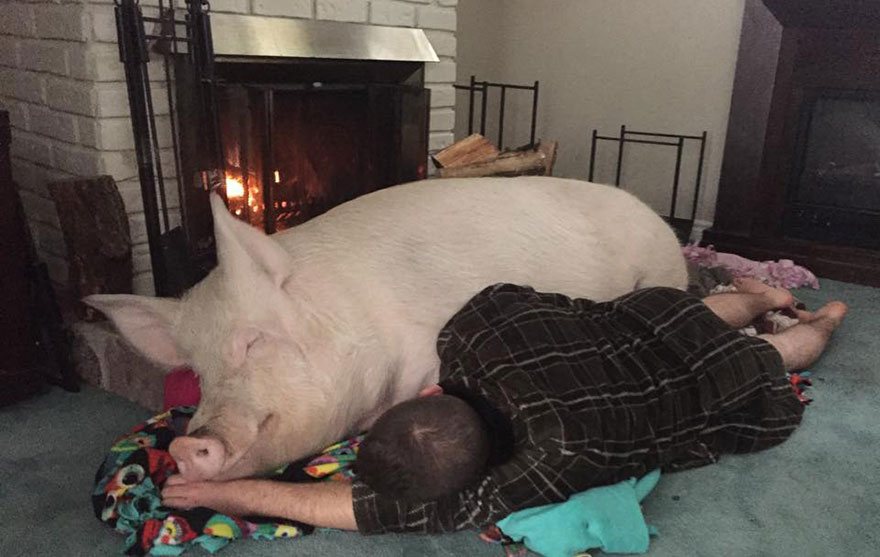 It can get pretty tiring…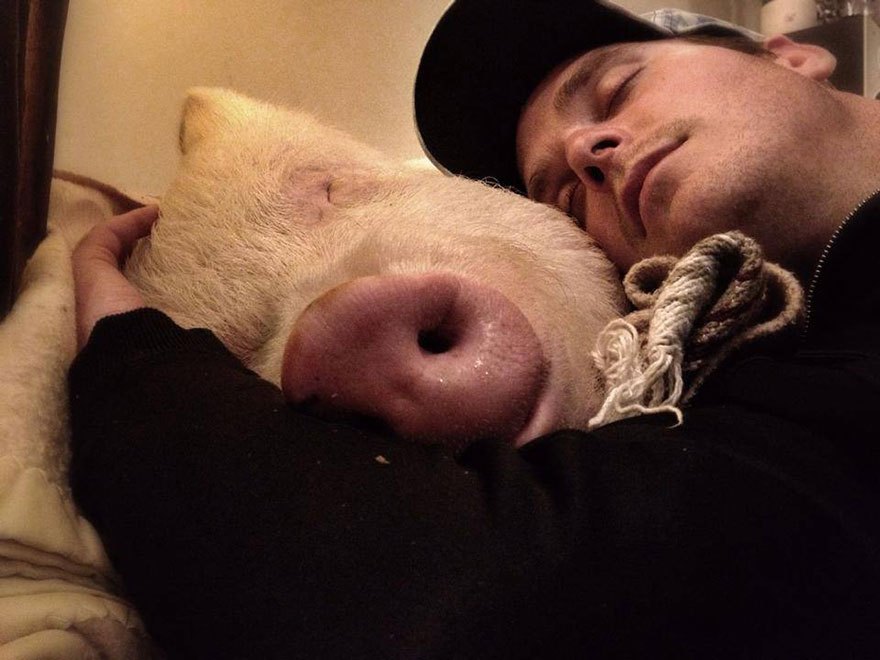 …as she needs a TON of food and care.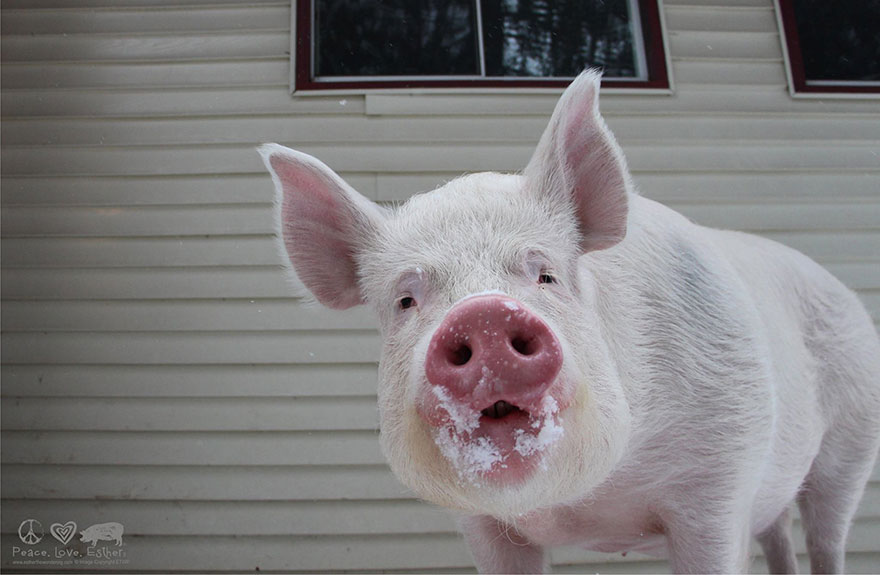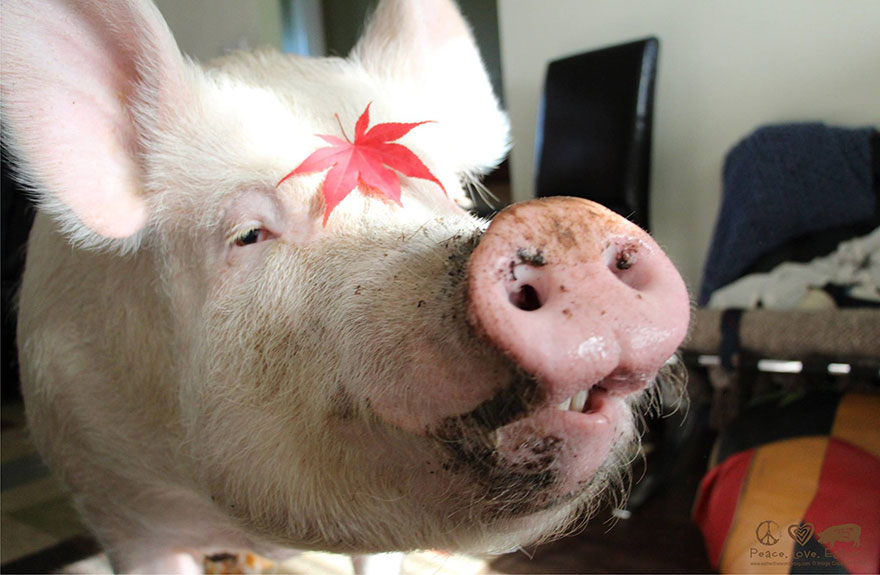 But she's part of the family now…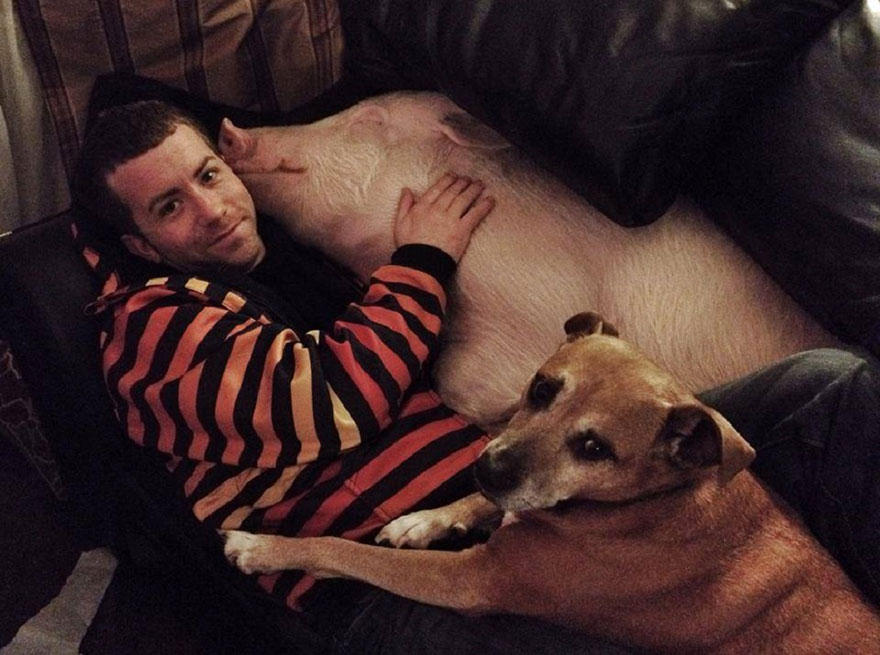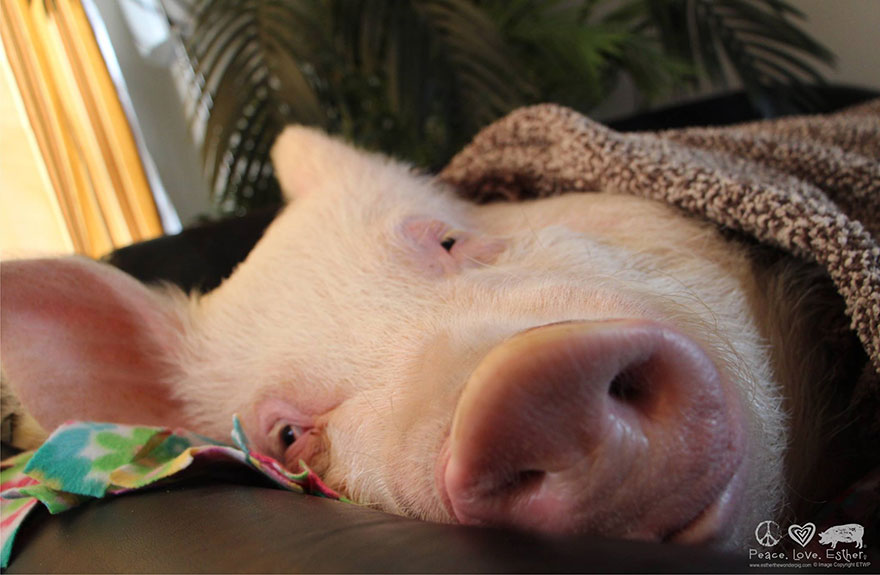 …and has changed her adoptive parents lives around.  Hopefully she'll inspire you as well.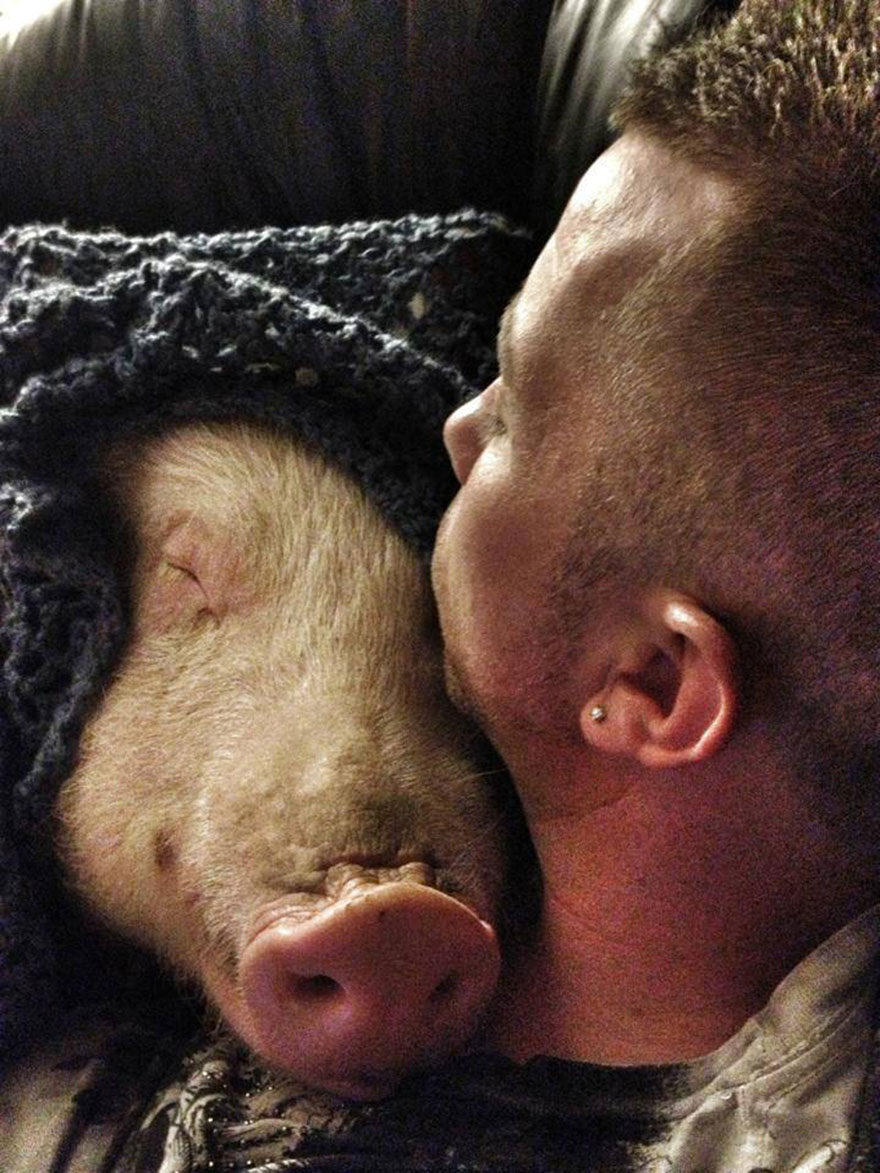 You can find more of Esther on Facebook and Twitter.