A couple who lost their infant daughter within hours of her birth recently found a device that allows parents time to properly say goodbye to their deceased babies. They're now raising funds to bring the CuddleCot to hospitals across the US.
Brittany and Brady Rasco's daughter, Brylen, lived for just one hour following complications with her development in the womb. Two years later, the grieving parents came across the CuddleCot.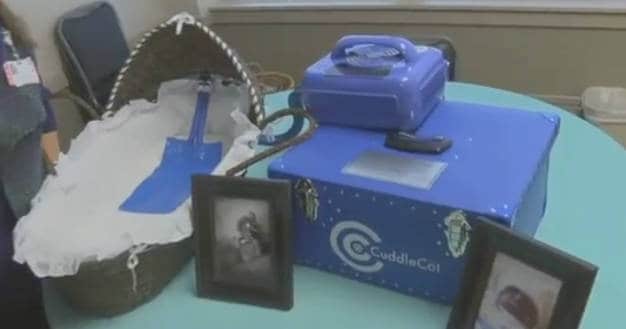 KCBD
In the tragic event of an infant death the child is quickly taken away from parents as the tiny body cools much quicker than an adult.
The CuddleCot's purpose is to cool the body of a recently deceased child in the same room as their parents, instead of rushing the body to the morgue, allowing the parents plenty of time to say their final goodbyes.
Brittany and Brady had little time to say goodbye to their daughter Brylen, so they wanted to make sure other grieving parents had enough time to be with their angel babies.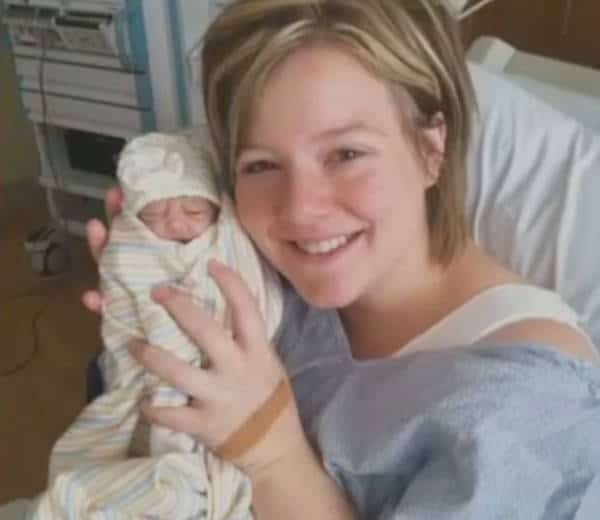 KCBD
With the help of donations, Brittany and Brady raised the money to purchase a CuddleCot and donate it to a local hospital, hoping to ease the suffering of other grieving parents.
They described the time the CuddleCot offers as the "greatest gift" for parents dealing with the loss of a child.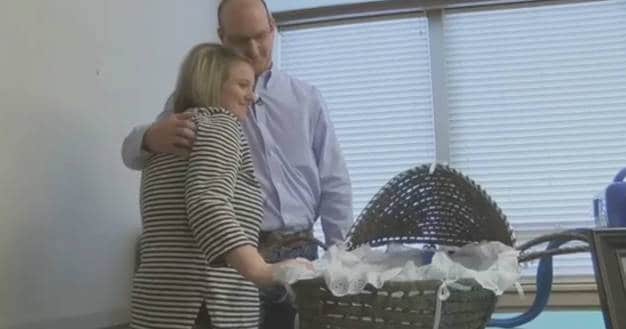 KCBD
The couple are now working to provide CuddleCots to hospitals across the US.
"We are so thankful for the hope that our support has given us," said Brittney, "Family support and friend support, and the financial backing to do great things through Brylen."
"[Parents] are only going to get to spend so much time with [their child]," added Brady, "We wanted to make sure that others had that opportunity."
You can watch the full report below:
CUDDLE COT: A new device provides comfort to the parents of stillborn babies, by giving them more time to say goodbye.Ashlyn Tubbs KCBD has the story: http://bit.ly/1p2QA7S

Posted by KCBD NewsChannel 11 on Tuesday, February 23, 2016
You can find out more about the CuddleCot at the website.