Actor Ryan Reynolds (star of Deadpool) and wife Blake Lively welcomed baby girl James Reynolds into the world in 2014 and Ryan has since been hilariously tweeting his experience of fatherhood.
Like teaching one-year-old James how to Tinder.


Twitter
And his heartwarming thoughts on her first birthday.


Twitter
Ryan just loves dressing up his little princess for Hallowe'en.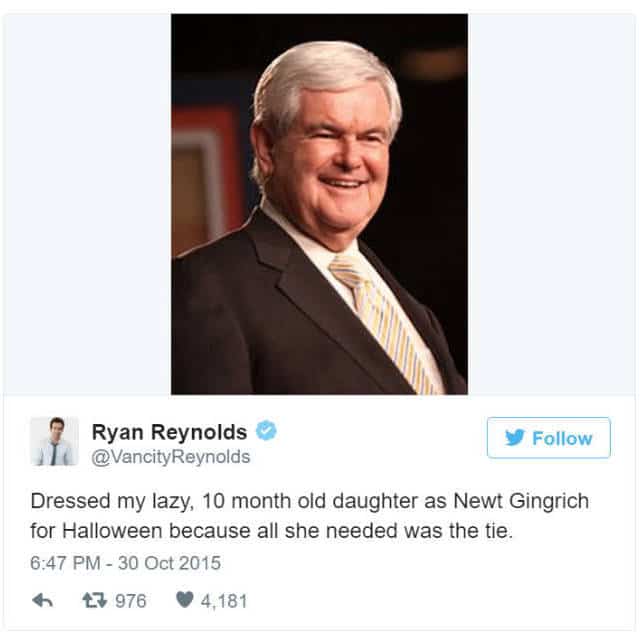 Twitter
Or any time, really.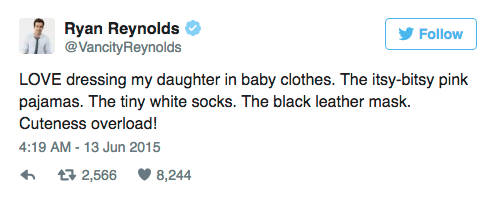 Twitter
He's passing on all sorts of worldly wisdom.


Twitter
And he's a naturally brilliant dad, coping well with caring for a tiny human.


Twitter
They do all kinds of adorable activities together.


Twitter
And he'd do anything for her. Sort of. Maybe.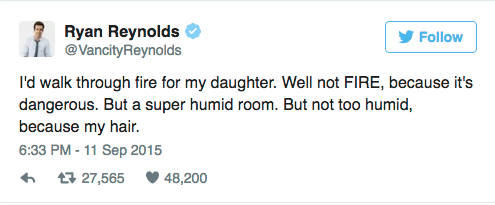 Twitter
Parenting doesn't mean he can't still live it up like he used to.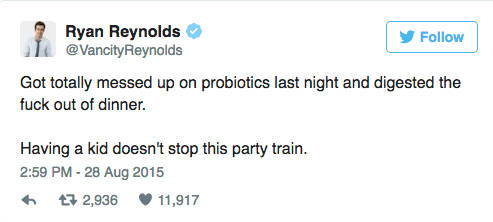 Twitter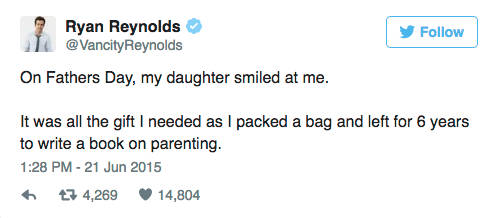 Twitter
Although sometimes she can be a bit of a handful, he knows he'll get revenge.


Twitter
Above all, he's always brutally honest.


Twitter
Ryan, we love your hilarious tweets. They are definitely jokes, aren't they?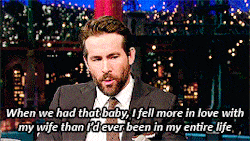 Giphy