DIY pallet beds have have been trending in recent years and it's not hard to see why. These beds not only look fantastic but they are highly practical.
Using wooden pallets is not only extremely cost effective, but it's great for the environment too, as you are reusing existing materials instead of creating a demand for new – which is what we all need to do more of to reduce our carbon footprint.
How to make a diy pallet bed
Making a diy pallet bed requires some basic carpentry skills, but if you have these then making your own pallet bed is easy. There are many tutorials online that show you how to make the beds and it's best to follow these to ensure correct measurements, etc. Be aware that it can be difficult finding enough pallets for a bed, so it might be best to use 'seconds' from a builder's merchant if you need a large number.
This video is a great place to start – we do recommend checking out different video tutorials to get a better understanding of what you're looking for and how to go about doing it.
Types of pallet beds
From storage drawers to slides, there are all sorts of ways these simple structures can be modernized and customized. It's amazing how many different ideas you can come up with when it comes to pallet beds.
Here are some of the most popular ideas for diy projects you can make at home.
Wide Frame Pallet Bed
You can't go wrong with a wooden pallet bed that was designed to create a sense of spaciousness. The low height and large width give the illusion of space, as well as classy comfort. This would look great in a large room or as a family bed.
Toddler Pallet Bed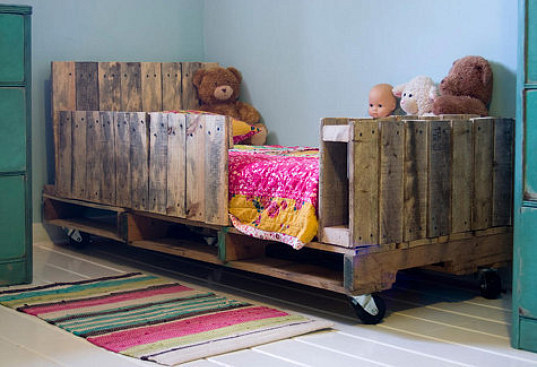 This toddler pallet bed has a low height and rounded top. It's made from three large pallets that were cut in half to make the four posts as well as the headboard and footboard. The best part is, this project won't take long, especially if you already know how to build with pallets .
Pallet Bed with Drawers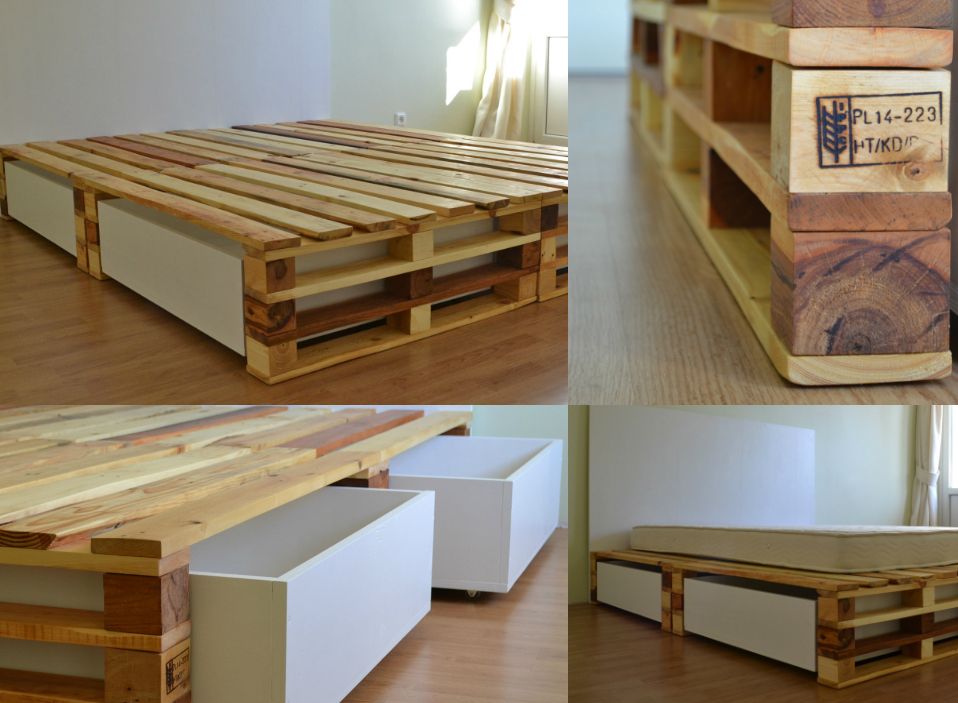 This pallet bed idea features drawers for added storage, but the drawers are also attached to the bed, making them easy to access while still providing some hidden storage space. Plus, this project is inexpensive and easy enough that even beginners will be able to put it together.
Pallet Bed for kids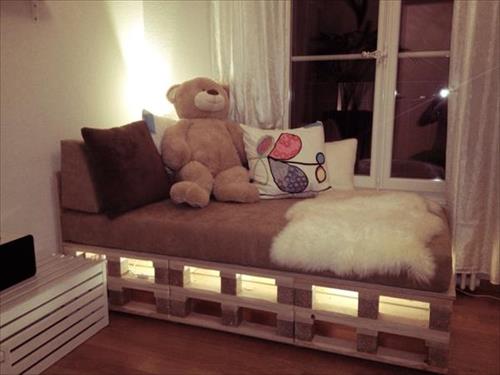 One cool idea for a pallet bed for kids is to attach a little slide to the side. This way, your kids can have fun every time they go to sleep or wake up. Even if you don't have kids, this is a great project, and it could be made to look like an adult bed as well. This would be perfect for a guest room.
Pallet Bed with Ladder
This pallet bed is especially fun. Instead of a traditional one, it has a ladder attached to the side so that you can climb up and down instead of using wooden steps built into the frame. It's perfect for small spaces or kids' rooms, who will love the added element of fun.
DIY Pallet Headboard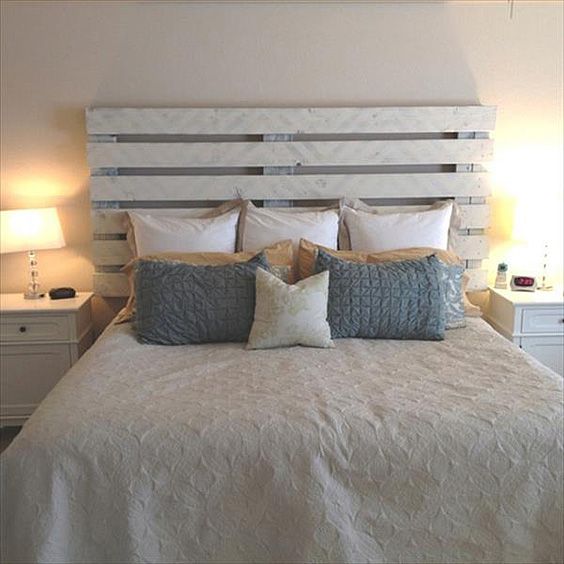 This DIY pallet headboard can make your bedroom look unique and classy. It's also inexpensive to make, which is something you'll appreciate if you are on a budget.
DIY Pallet Swing Bed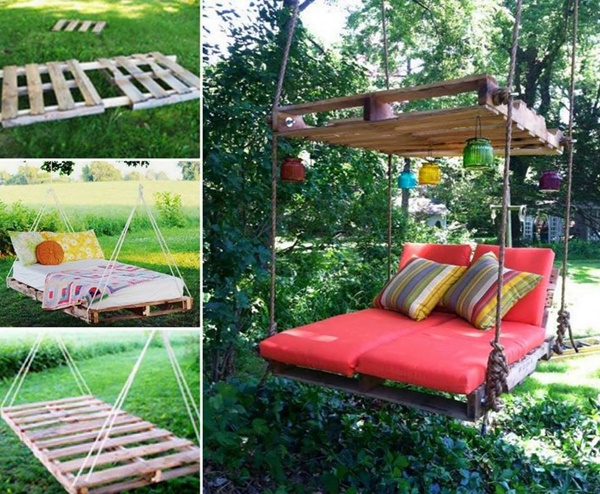 This is a great way to add extra seating to any room. It's also fun because it looks like something out of the jungle, making it an interesting design choice. The design is easy enough for anyone to make and will help you create living space in any tight area.
DIY Pallet Sofa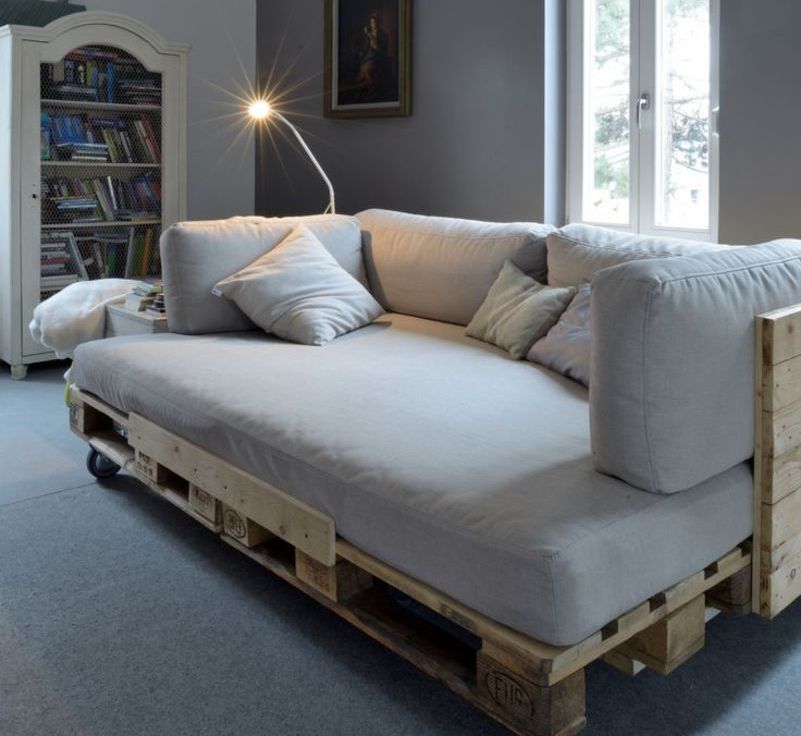 Do you need a place to relax? A pallet sofa is the perfect size for tight areas and, when combined with a side table, can provide a great place to have coffee or read your favorite book. It can also feature compartments for storage for added functionality.
You May Also Like