It is a sad fact that older dogs get passed up for puppies in animal shelters. They are left for the longest time without anyone willing to adopt them, which leaves them sad and yearning for companionship.
But thanks to the initiatives of a nonprofit called The Grey Muzzle Organization, these older dogs are given the reassurance that they are still wanted. The organization envisions "a world where no old dog dies alone and afraid."
The Grey Muzzle's director Lisa Lunghofer shares, "We'll never know how many dogs end up in shelters – surrendered or abandoned on the streets – simply because they are 'too old.'" The organization is now on a mission to prove to everyone that elderly dogs are just as adoptable as puppies. And to be appropriate with the season, they dressed the pooches up and organized a "senior prom", an event exclusively for elderly dogs.
And the dogs didn't disappoint! They all came to the event dressed to the nines and ready to party!
Here's Nana on her first outfit choice taking a pre-party bathroom portrait.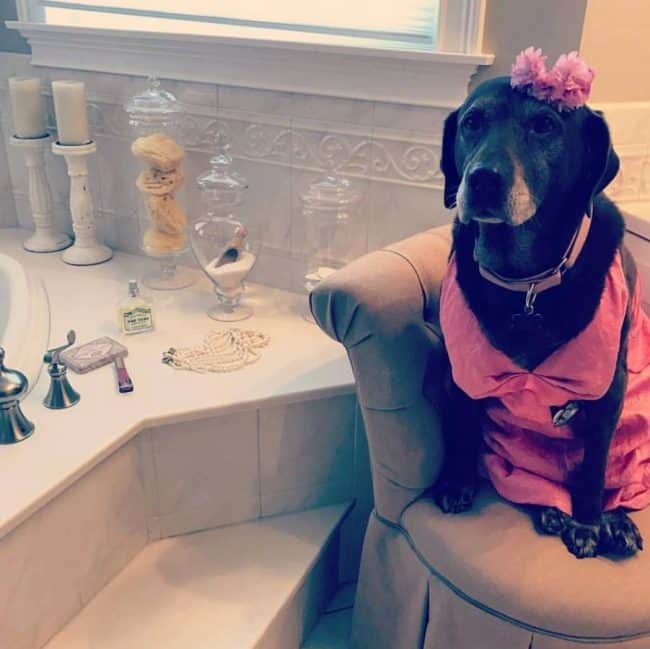 Finally, Nana decided on an outfit and indulged in a little caffeine fix with Abuela before the party.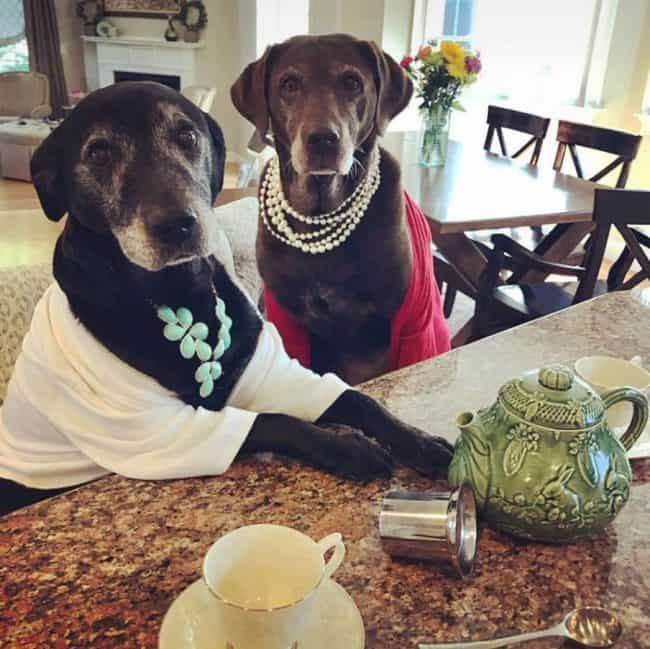 Oscar looked dapper in his suit but a bit nervous while waiting for his date.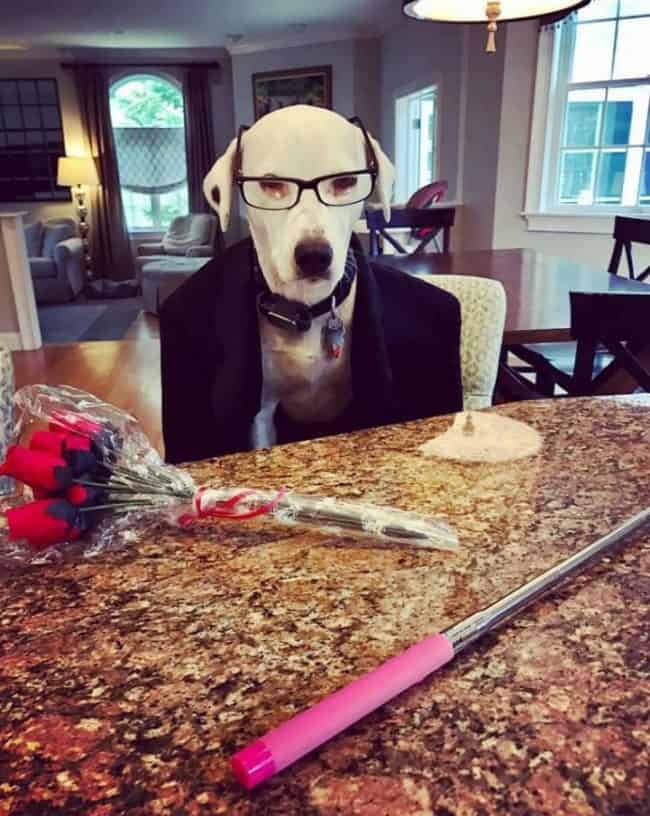 The best part about the prom is that it is completely virtual and even comes with its own hashtag. Absolutely any mutt can join from anywhere in the world! The only ticket to the party is for the owner to post a picture of their furry friend in fancy wear with their name, age, location with #seniordogprom.
Just like Napoleana from Israel, giving some summer boho vibes with her ruffly white ensemble.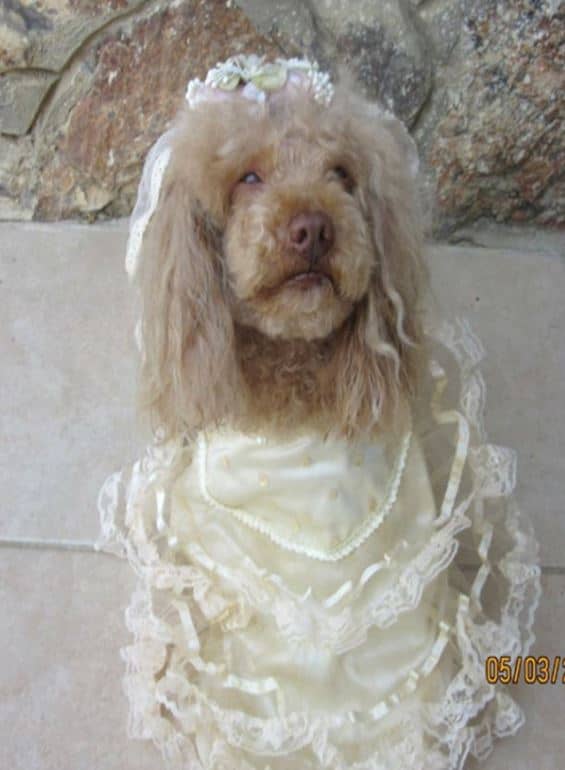 Senior Dog Prom was a sure hit with countless memorable photos  to share.
Curtis came in a customized tux with Paolo in his arm in a best dressed-worthy couture. Because it's a party and he can show up in a dress if he wants to.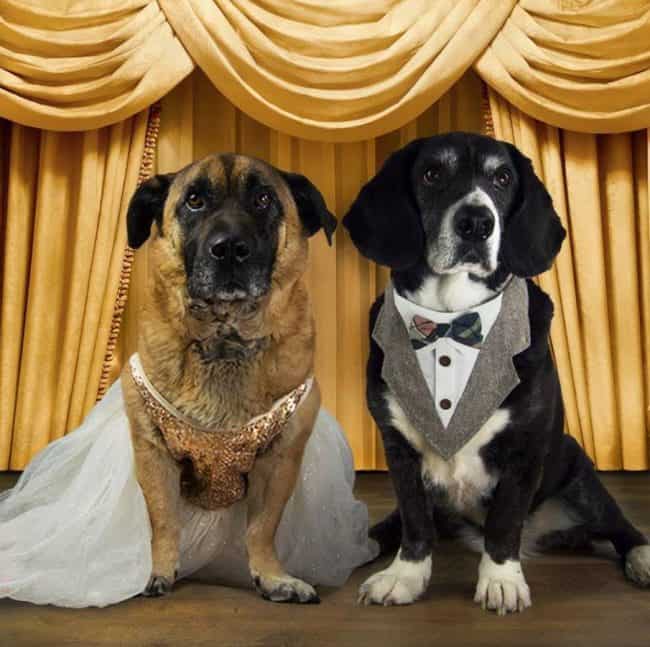 Poor Mikey was caught in a slow song without a dance partner.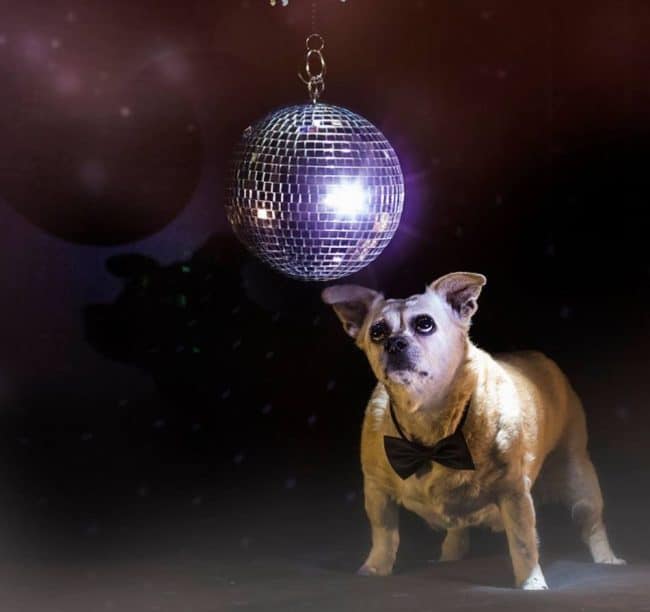 Misty and Jacksie were still at it with their dance moves, even long after the party was over.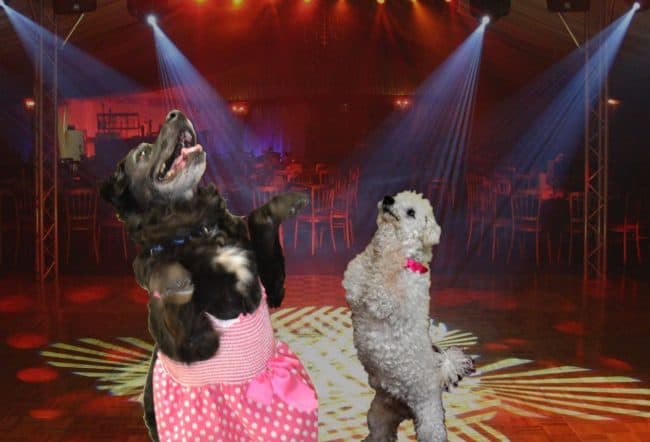 And just how is any prom complete without a Prom King and Queen? With a huge number of submitted photos, choosing them was an even bigger challenge. "We've gotten pictures of handsome bachelors ready to give red roses to their dates and adorable girl dogs who look like princesses in their prom dresses, " Lunghofer excitedly says.
After a long deliberation, the results declare Stella and Benito as Senior Dog Prom 2017's Prom King and Queen.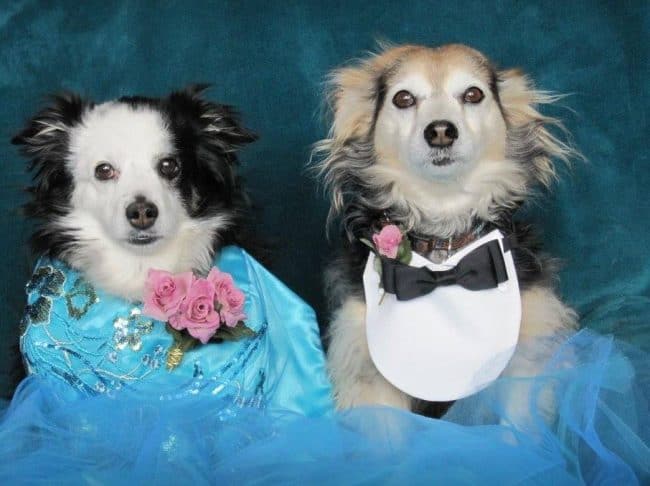 These dogs might be elderly, but they are still patiently waiting for the right owners to adopt them. The good news is, Senior Dog Prom has helped a lot of these dogs find new homes.
Lunghofer states, "Thankfully, we're also seeing more adopters fall in love with senior dogs, take them home, cherish them and treat them like royalty for the rest of their lives."