Donna Gillie, 30, from Nova Scotia, Canada, always struggled with overeating but, since 2010, she's lost an incredible 115lbs and is preparing for her third bikini contest — without any surgery.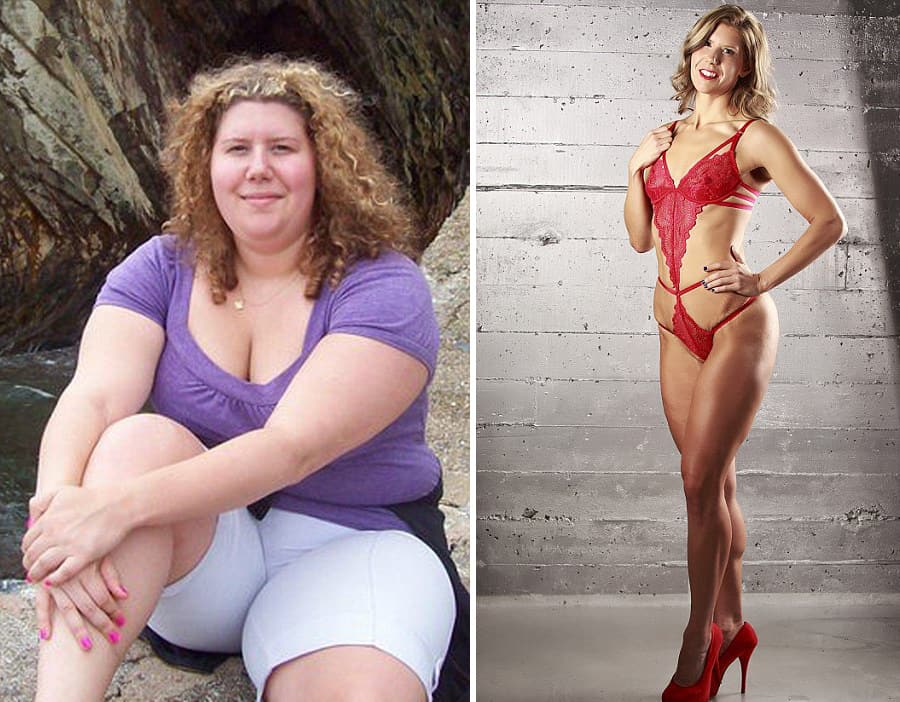 "I began to struggle with my weight in my early teens," said Donna, "I knew early on I always struggled with food — I always overate."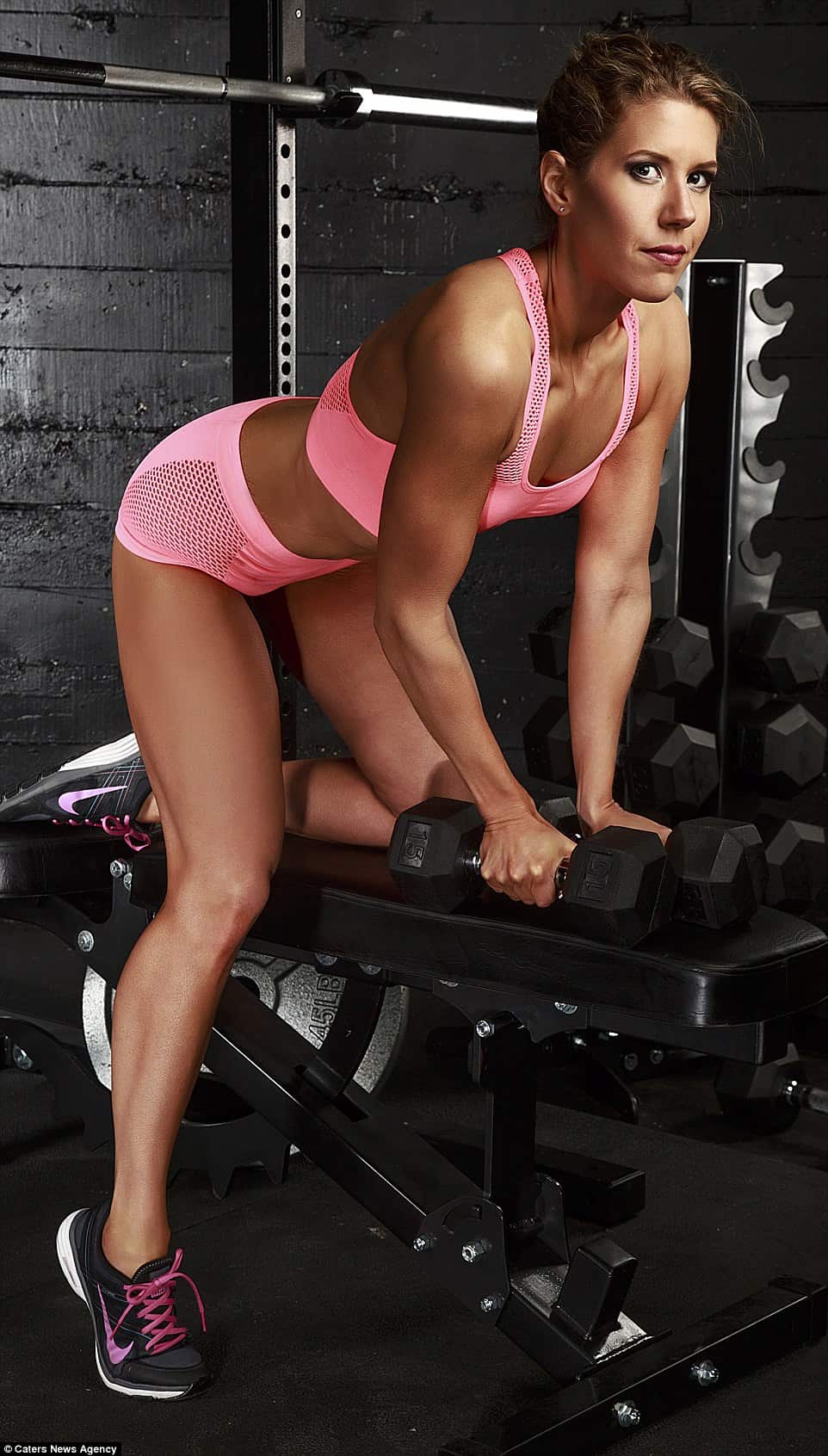 "My trigger foods are, with no question, sweets. I love chocolate, ice cream, and cheesecake and always will."
But, aged 22, Donna knew she had to do something about her weight: "I remember sitting at my desk at my new job and feeling very uncomfortable."
"At about 230lbs and 5ft 4 it's no wonder that was the case."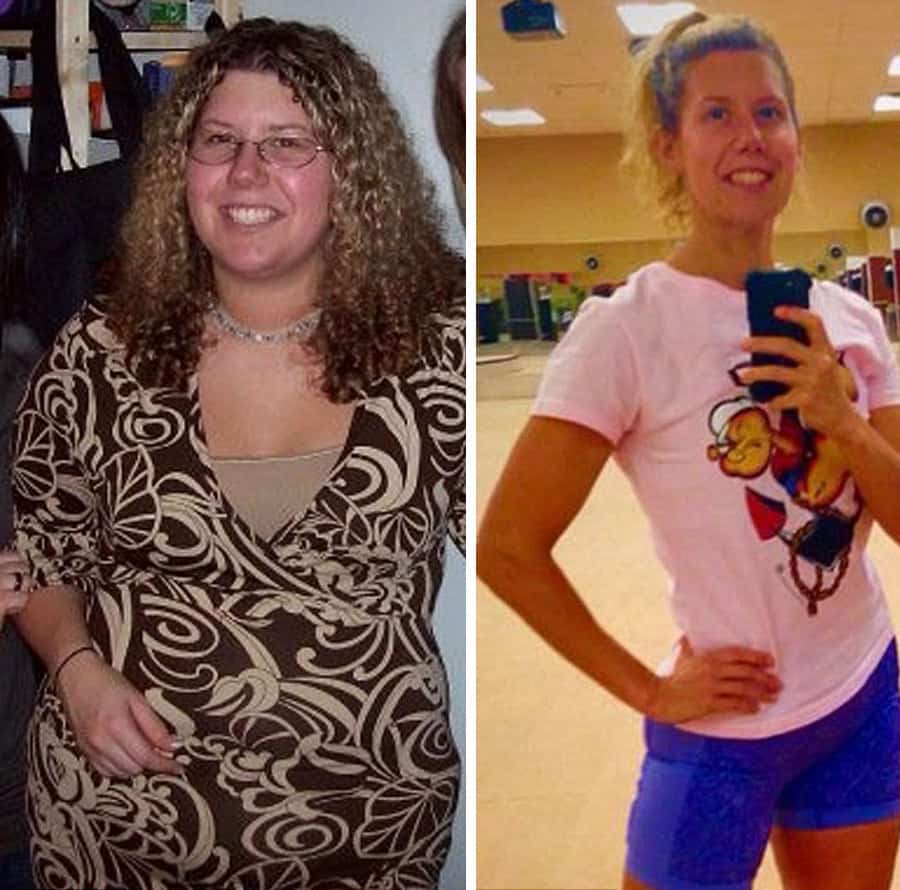 So in 2010 Donna joined the gym and lost 70lbs over two years. She slowly added more fruits and vegetables to her diet before taking up Zumba, step class and body pump and signing up for 10k runs.
"I began with small steps. I didn't actually change the way I ate until fairly far into my fitness journey," Donna admits, "I guess you could say I hit a plateau — so I started to change the way I ate."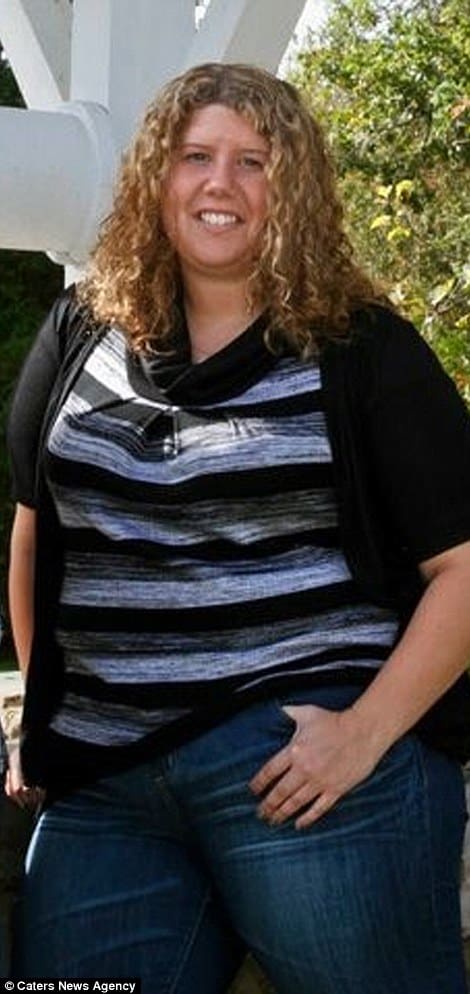 When Donna reached 115lbs she decided to hire a personal trainer to sculpt her newly trim figure and enter her first fitness competition.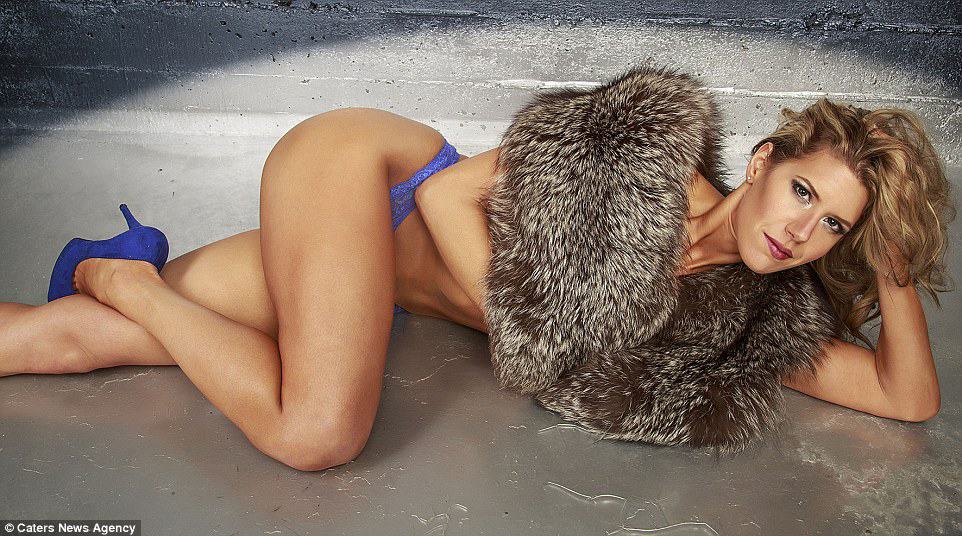 She admitted to being nervous the first time she stepped on stage, but says her personal trainers encouraged her every step of the way.
"I truly enjoyed the process. I was 115lb the day of my show — exactly half the woman I was when I started working out."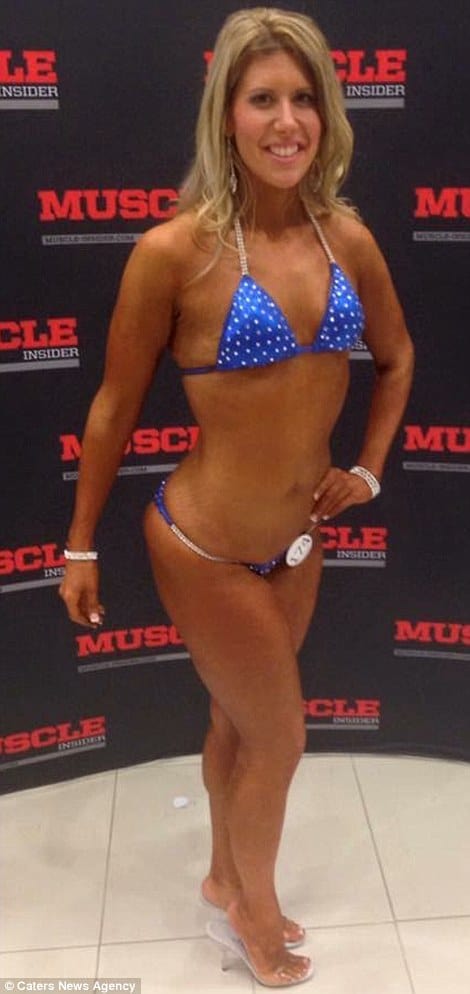 And now Donna is preparing for her third competition and says she's feeling amazing inside and out.
"Losing weight has changed my life in so many positive ways. The fitness community is often thought of as very superficial but to be honest it's a great support system."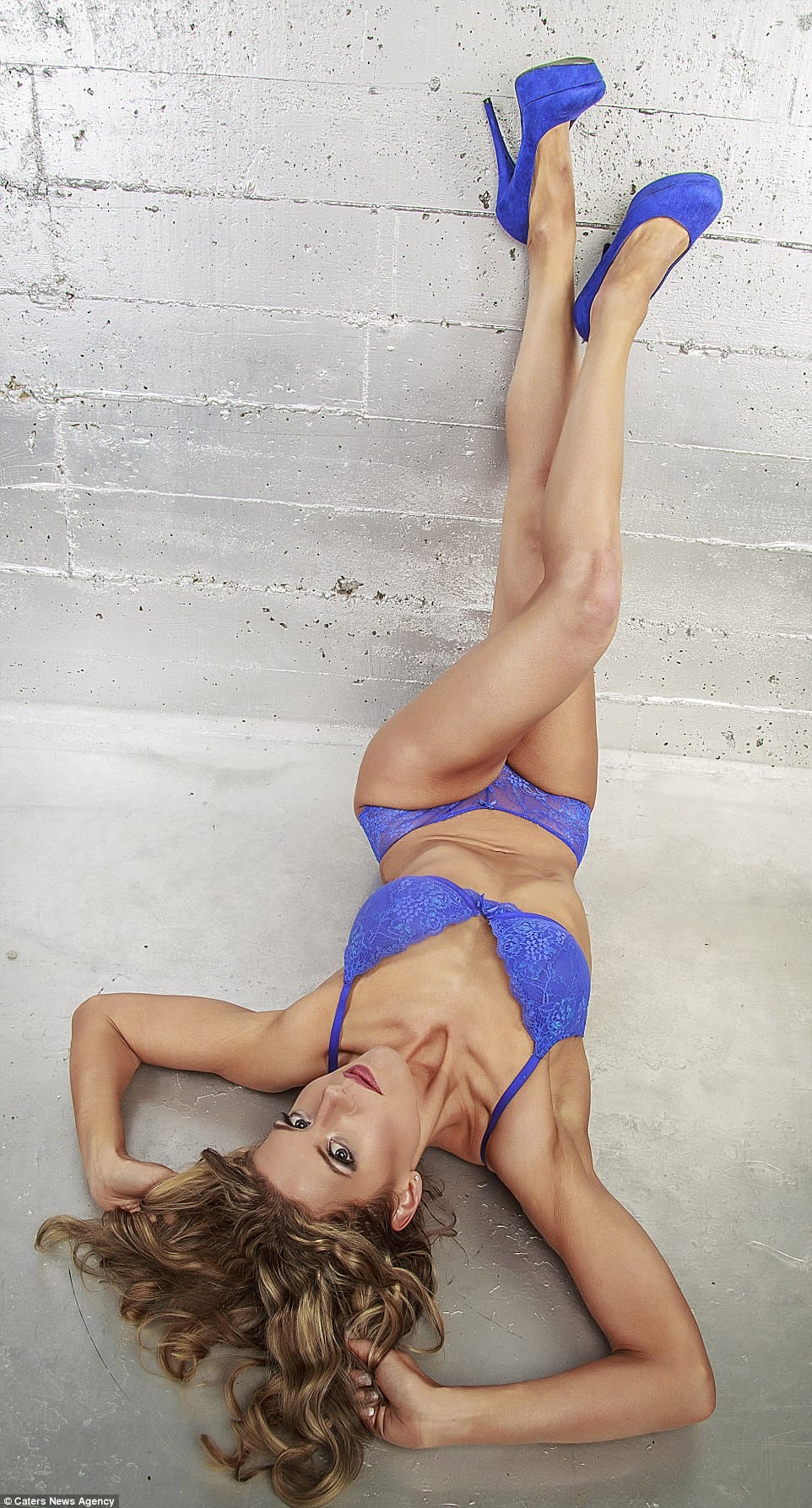 "So many people have come up to me and said I made them want to make a change and they ask for advice."
"I always tell them my path and to keep a positive mindset because that alone can work wonders."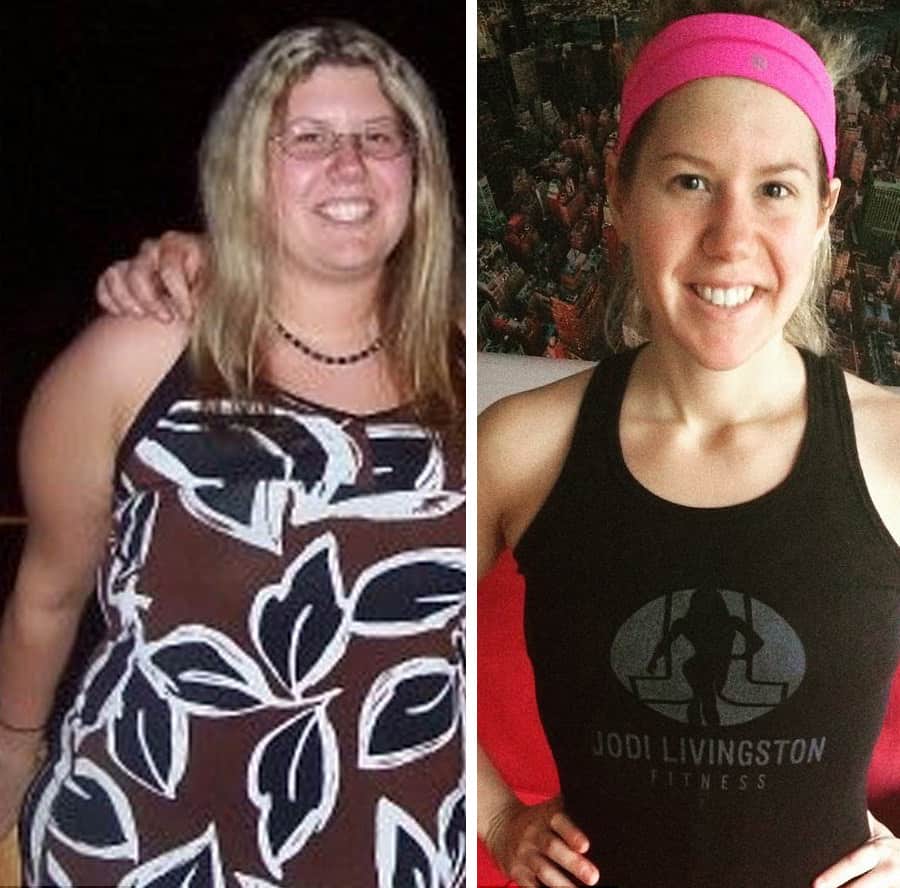 You can keep up with Donna's inspiring story on Instagram.
You May Also Like