George the dog has been depressed for the last two years.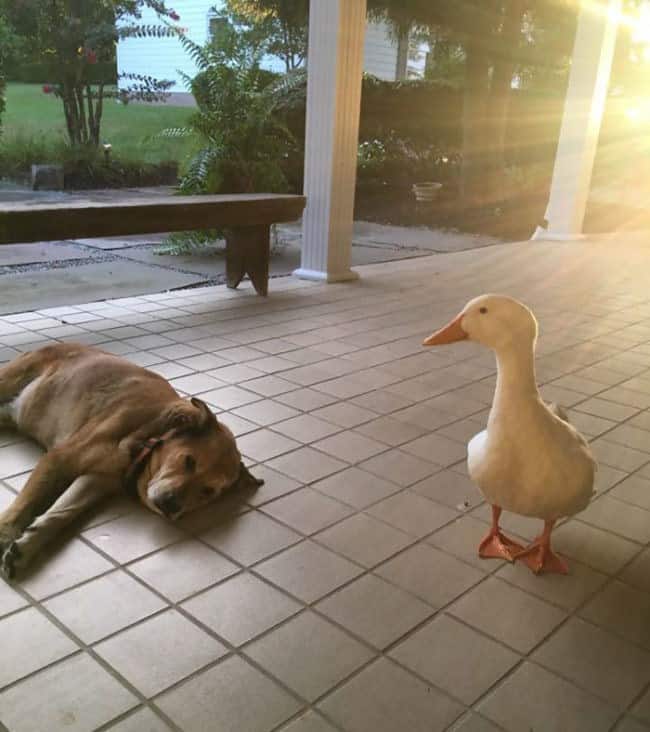 At the time, he had lost his best friend of 12 years, a Labrador named Blackie.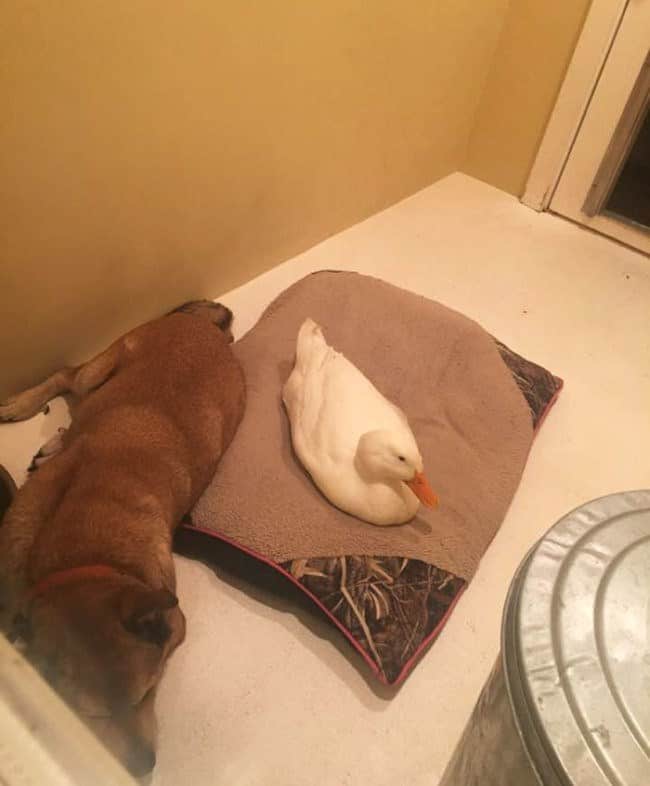 George was never the same after that until recently, when a friendly duck waddled into his life and his heart.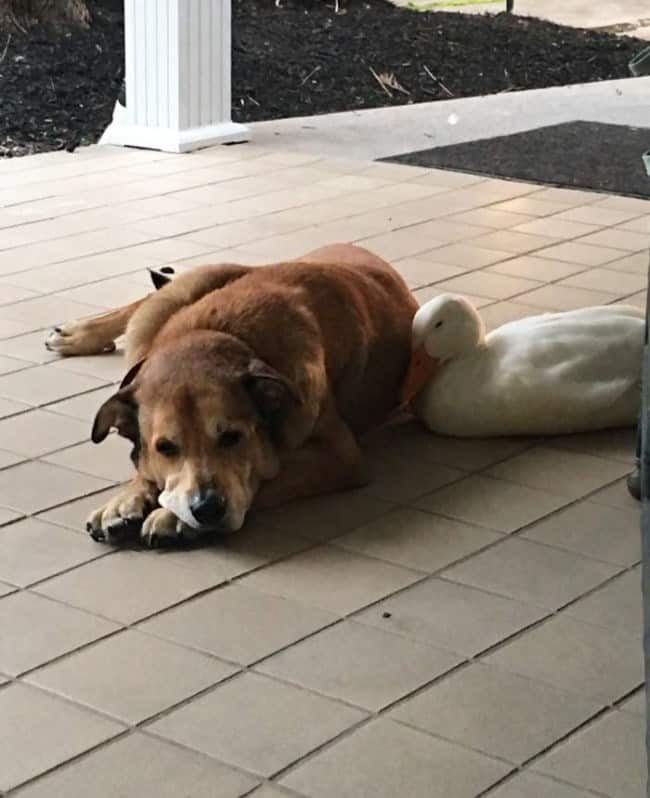 The duck came out of nowhere and snuggled next to the poor pup laying on the porch of his home in Tennessee.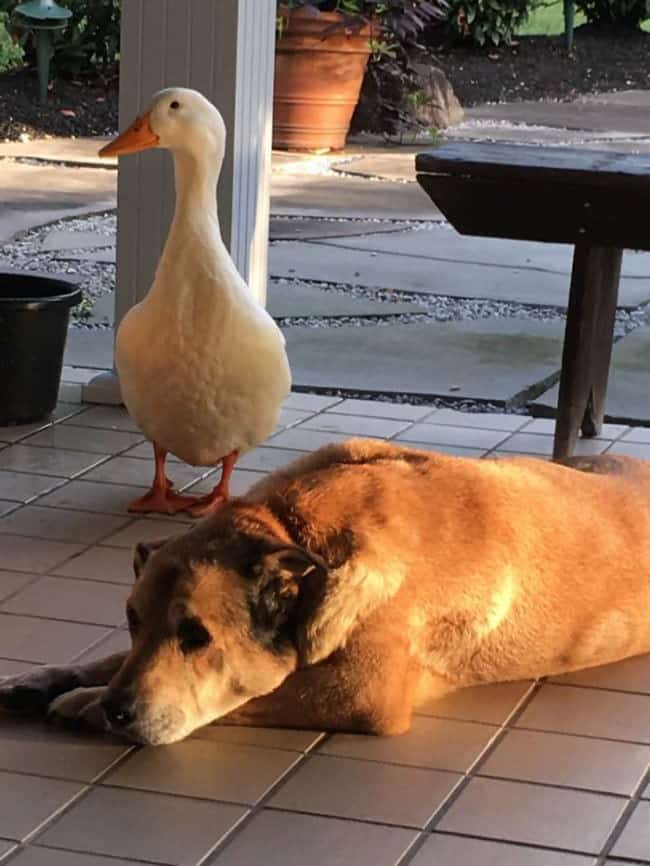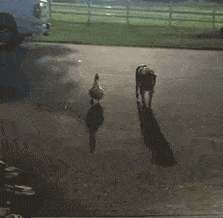 "It is strange for a duck to just appear at our house and be attached to your dog and even more strangely the anniversary week of Blackie's passing."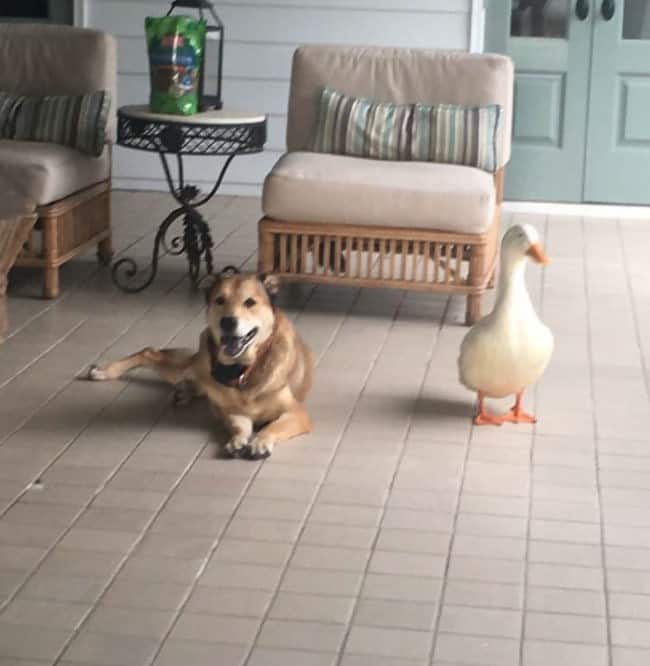 Since last Thursday, the two have been inseparable and George is finally smiling again.