8-year-old Ethan asked his mom if he could learn how to do make up like a professional, so she took him to the best make up artist she could find — and she says it's got nothing to do with Ethan's gender identity or sexuality.
Ethan met up with MAC makeup artist Joey Killmeyer in a MAC store, where Joey made up one half of Ethan's face and showed him, step-by-step, how to recreate the look on the other side.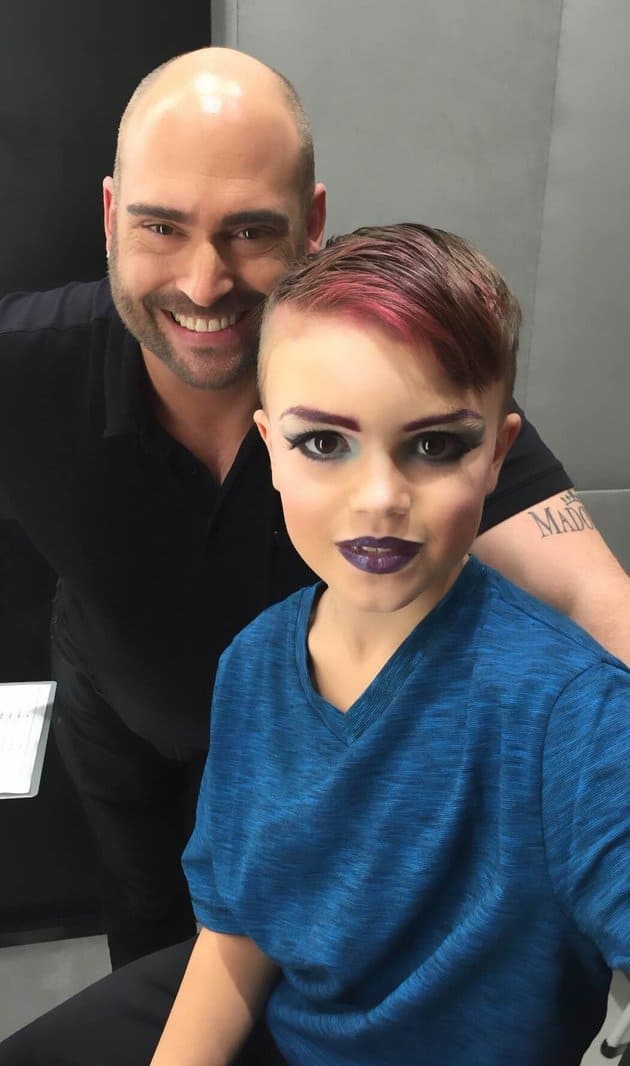 Joey told the Huffington Post, "I felt an immediate connection [with Ethan]. He reminded me of myself at that age. It touched my heart that I was able to help him learn what he wanted to know."
"I was so touched by his mom allowing him to do this. It's about being creative, having fun and being yourself."
The photos of Ethan with his hair and make-up professionally styled have caused controversy online, but Ethan's mom insists that she'll always let her son experiment.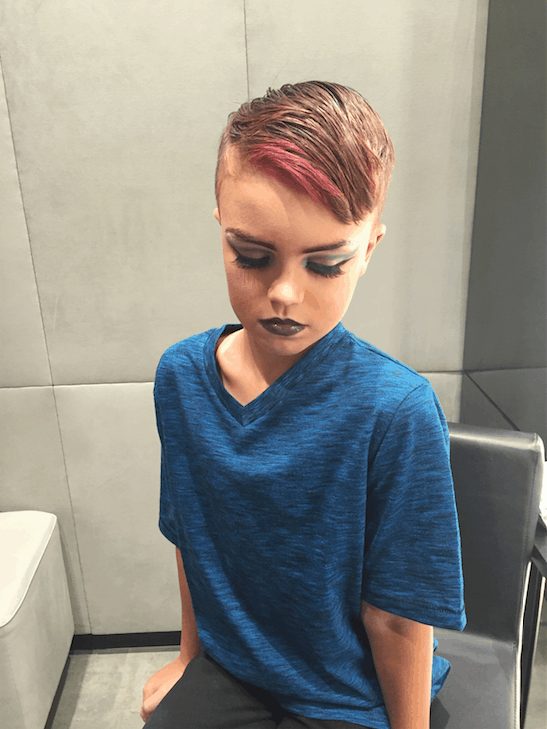 "This does not define his gender identity nor his sexual preference. He's just exploring and being a kid."
"Society needs to steer away from what is typically known as gender roles and stereotypes and accept the fact that it's okay for a boy to wear make up."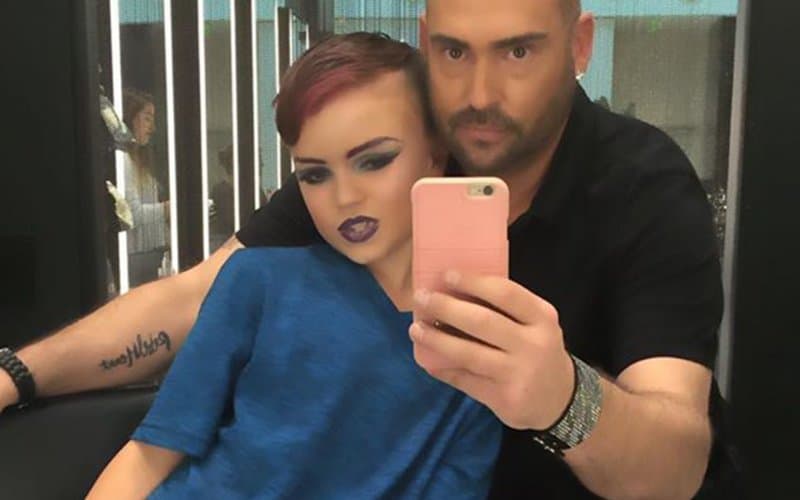 "Children need to be loved unconditionally, nurtured and encouraged to discover their true talents and passions. We as parents should be our child's biggest cheerleader."
"Being judgemental and close-minded inhibits [kids'] freedom of self-expression and prevents the opportunity for them to embrace their true identities."
You May Also Like