Tattoos can be pretty divisive: some people hate them, some people love them.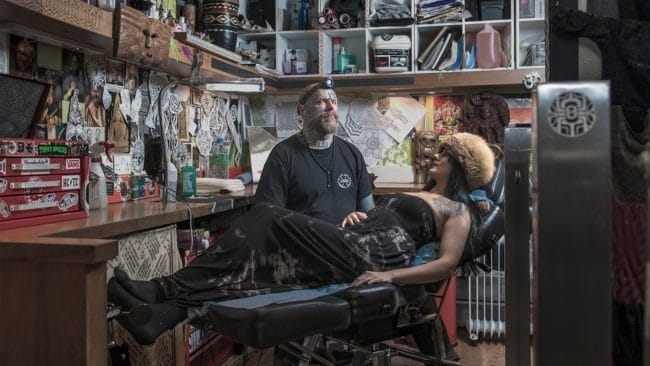 Mark Leaver
But they still carry something of a stigma and it's all too easy to make a snap judgement about someone who's covered in tattoos.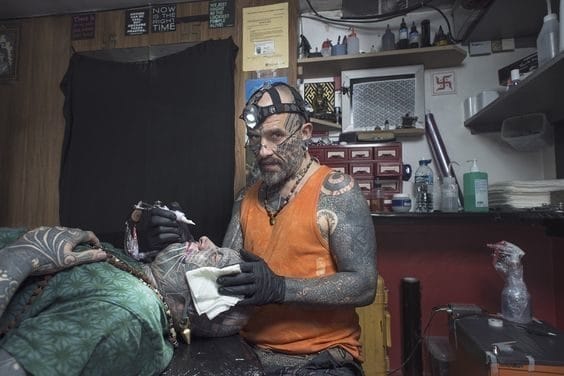 Mark Leaver
So UK-based photographer Mark Leaver, started a project to strip away the misconceptions to those who cover their bodies in tattoos, especially those who go beyond the norm and even cover their faces in tattoos.
According to Mark, what makes facial tattoos so distinctive is that they are "confrontational", and can't be hidden.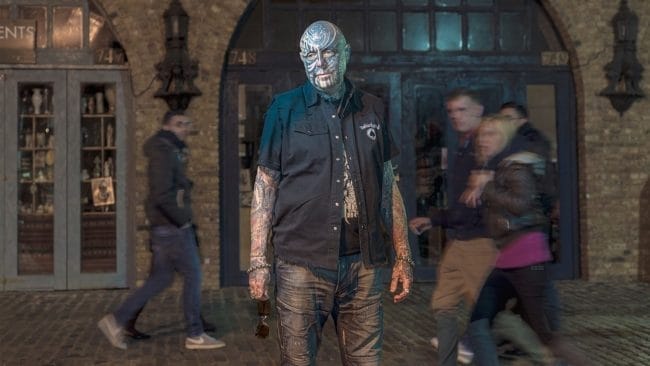 Mark Leaver
Mark seeks to uncover the stories behind the tattoos and reveal the people beneath the inked skin.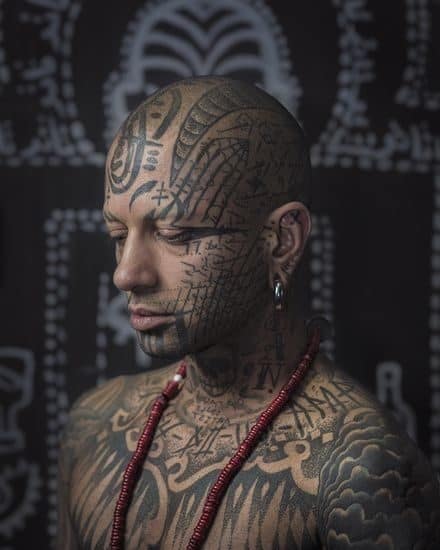 Mark Leaver
"There are only a select few people who make that kind of commitment and it was those people that I wanted to meet and photograph," he said.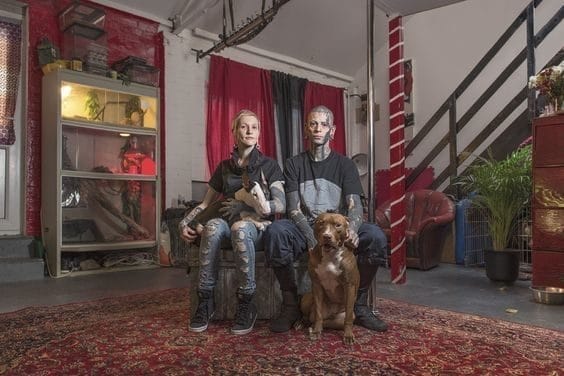 Mark Leaver
"Naturally, the stereotypes made me go into the project cautiously, but when I began contacting people I can confidently say that everyone I met was extremely down to earth."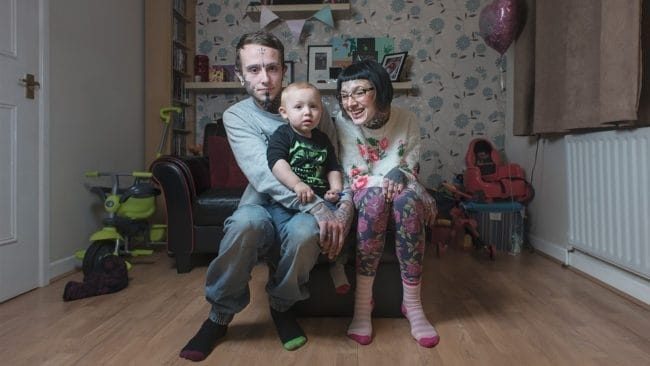 Mark Leaver
"They all had such interesting stories, so it's hard to choose. Some of the sitters told me stories of very traumatic upbringings but I was more interested in where they are now."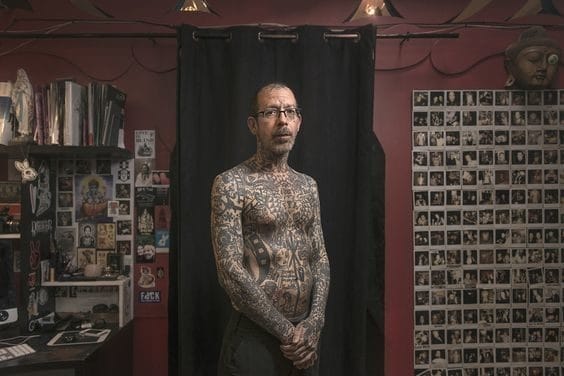 Mark Leaver
He even discovered that his subjects all had down to earth and positive outlooks on life.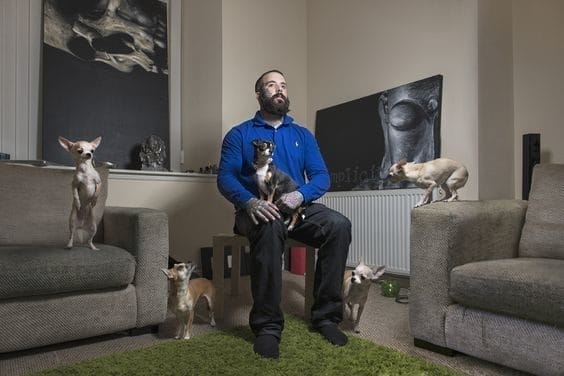 Mark Leaver
Mark mentioned that his subjects were all normal people from all walks of life who are happy to be part of the project. And the outdated stereotypes weren't true at all.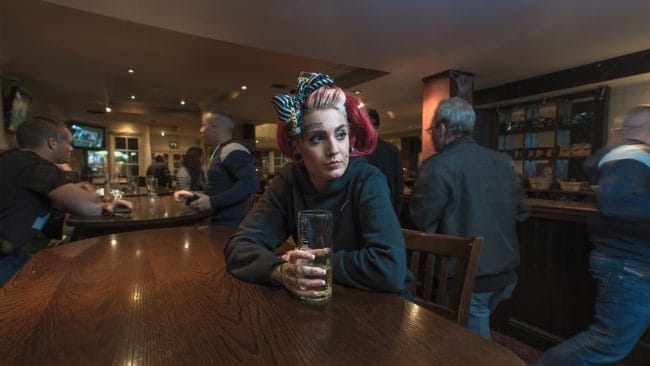 Mark Leaver
Especially for the tattoo artists who are self-employed, earning a decent wage and love what they do, like Gino.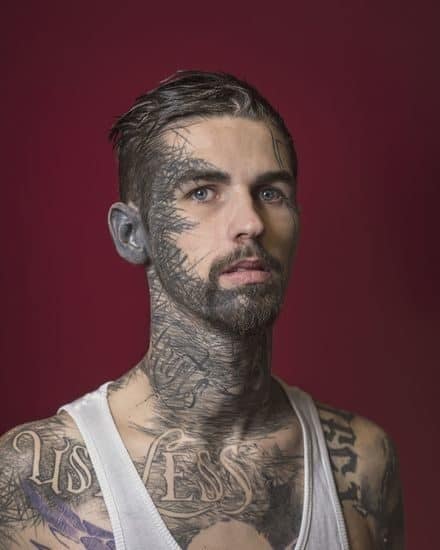 Mark Leaver
He did all of his own tattoos to cover up work he had done when he was 18.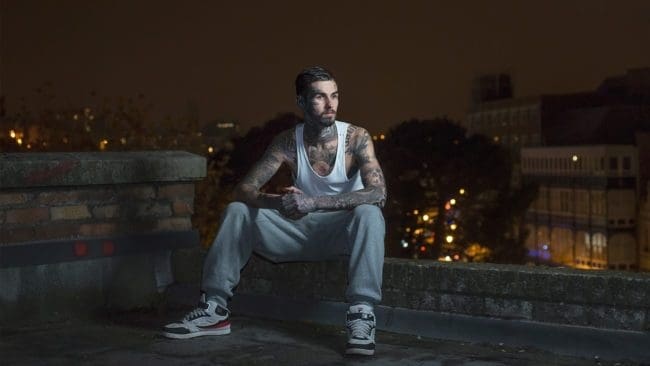 Mark Leaver
Jay Read, on the other hand, was a body modification specialist. He founded the global clothing brand, Jilted Royalty. He said he became addicted to tattoos after kicking a heroin addiction in his 20s.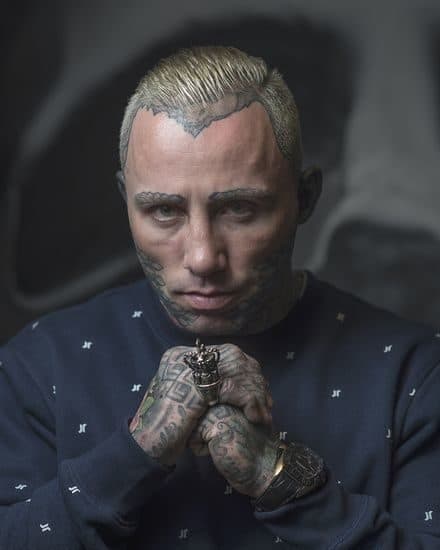 Mark Leaver
Mark said that eventually, he would love to publish a book that includes the portraits and all the information from his interviews.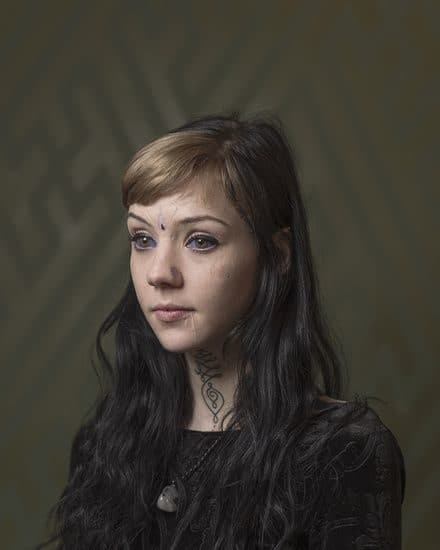 Mark Leaver
"I am looking forward to re-shooting everyone again in 10 years to see how they have all changed."