Women driving around Lithuania yesterday may have been slightly alarmed when they were pulled over by police officers for no apparent reason at all.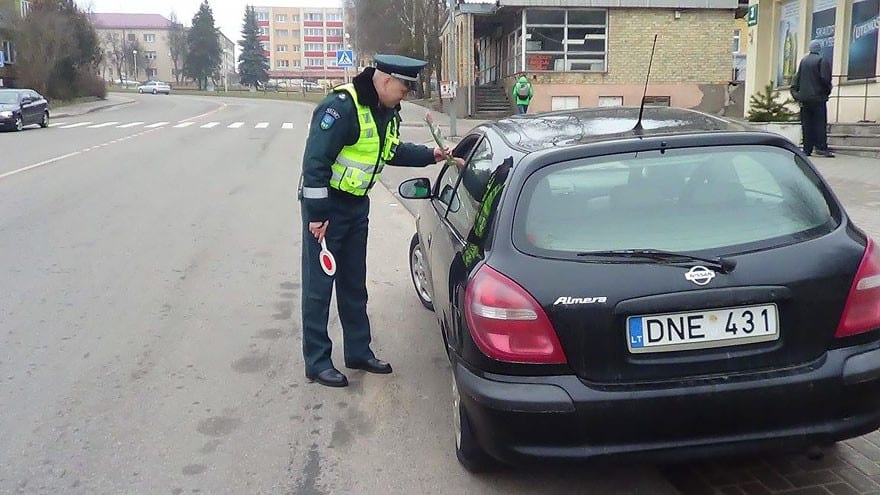 Facebook
But they needn't have been, because these cops weren't issuing tickets or warnings — they were handing out flowers to celebrate International Women's Day.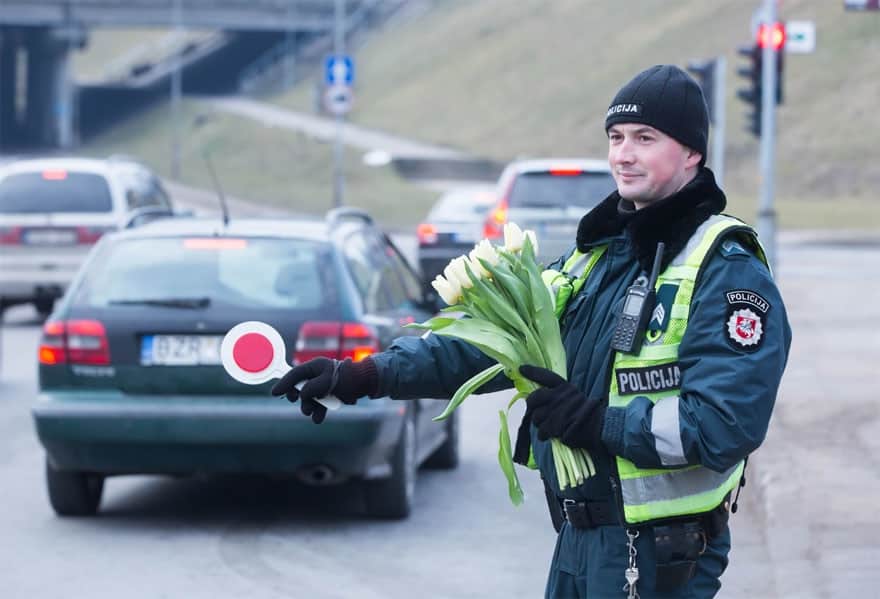 Facebook
While most of the internet responded positively, some people condemned the officers' actions as sexist.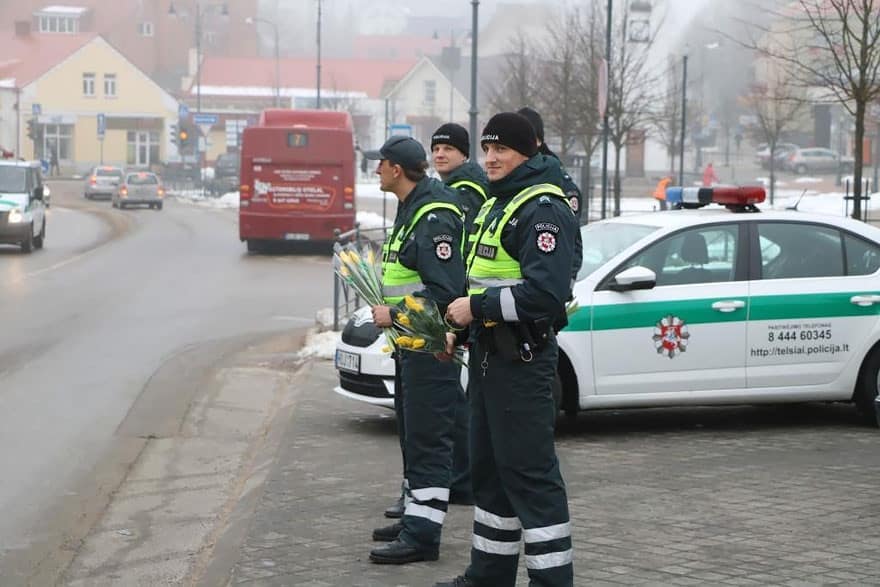 Facebook
But this lady didn't seem to mind one bit.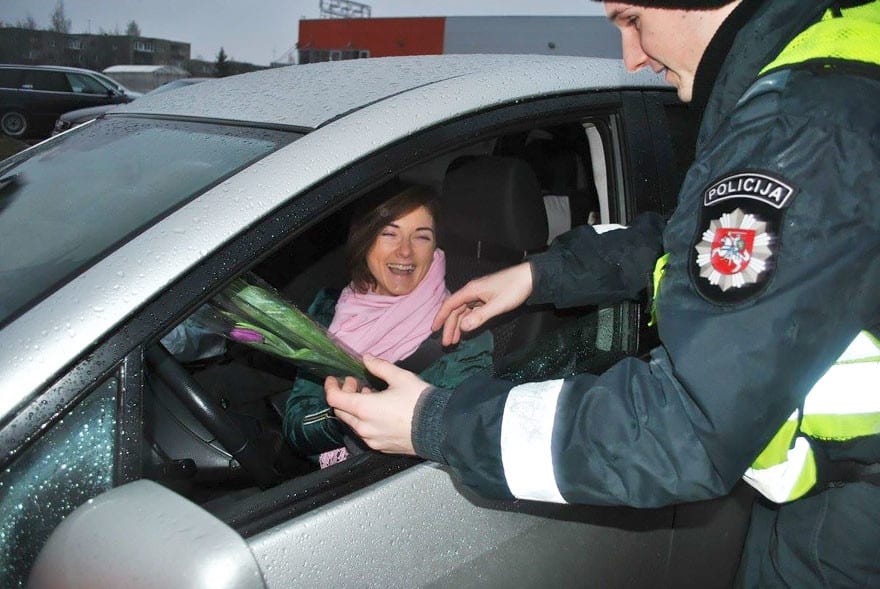 Facebook
We think this should be a tradition everywhere.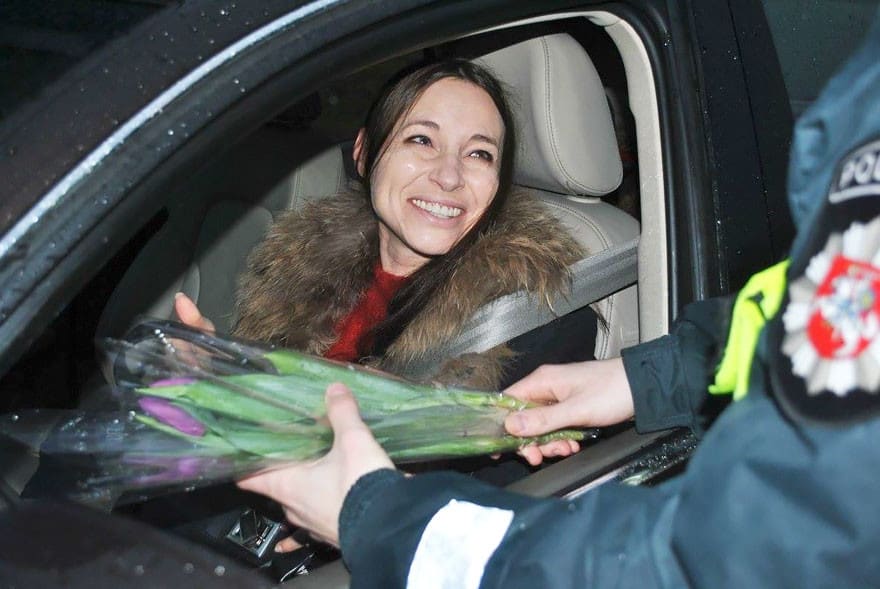 Facebook
Give flowers not tickets!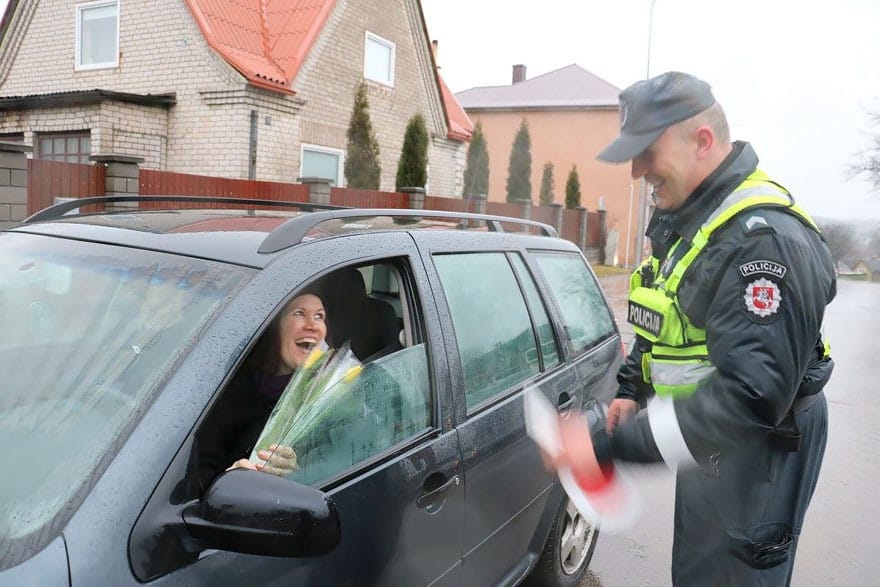 Facebook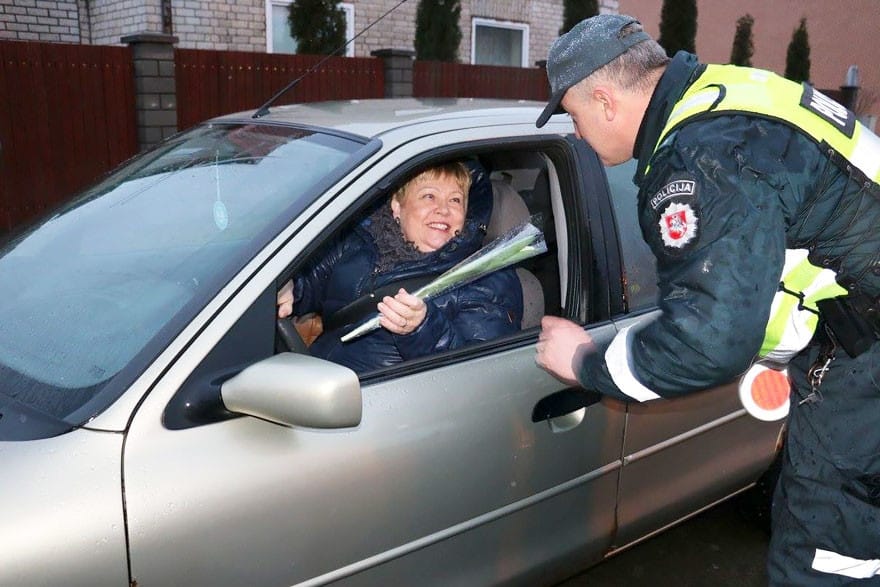 Facebook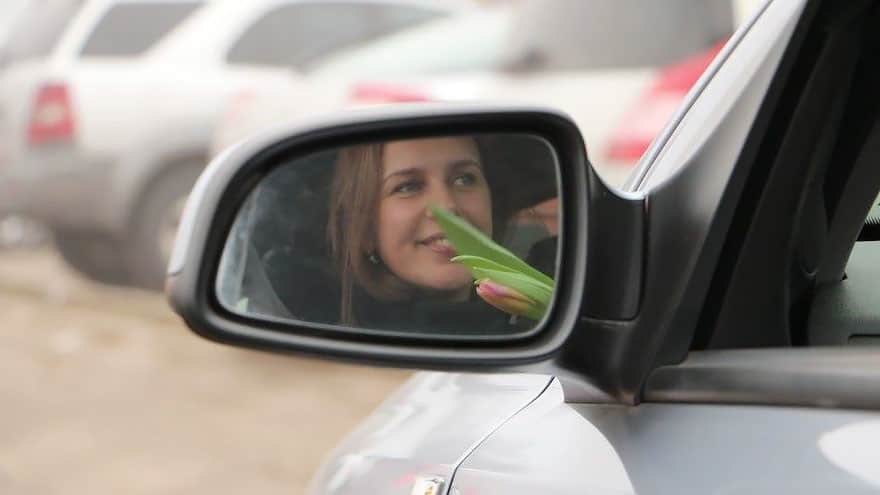 Facebook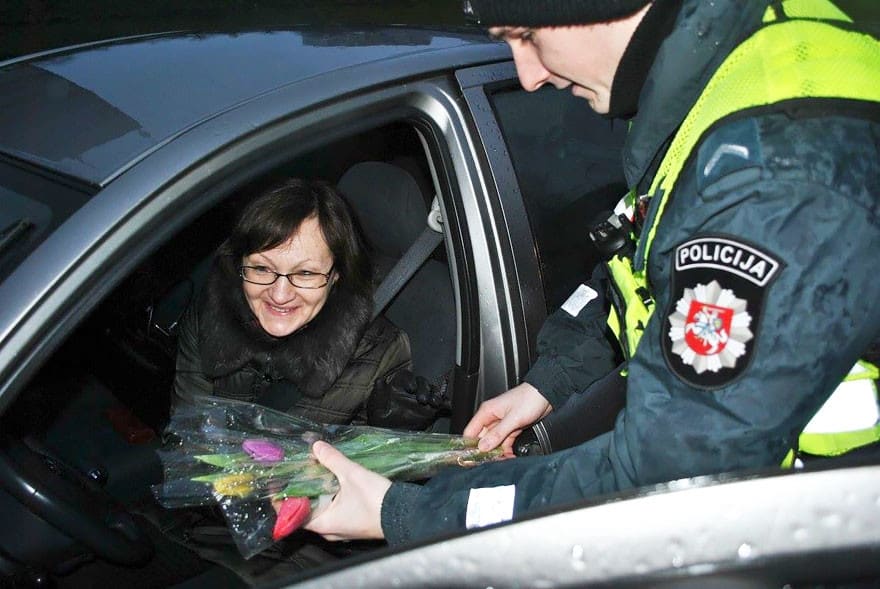 Facebook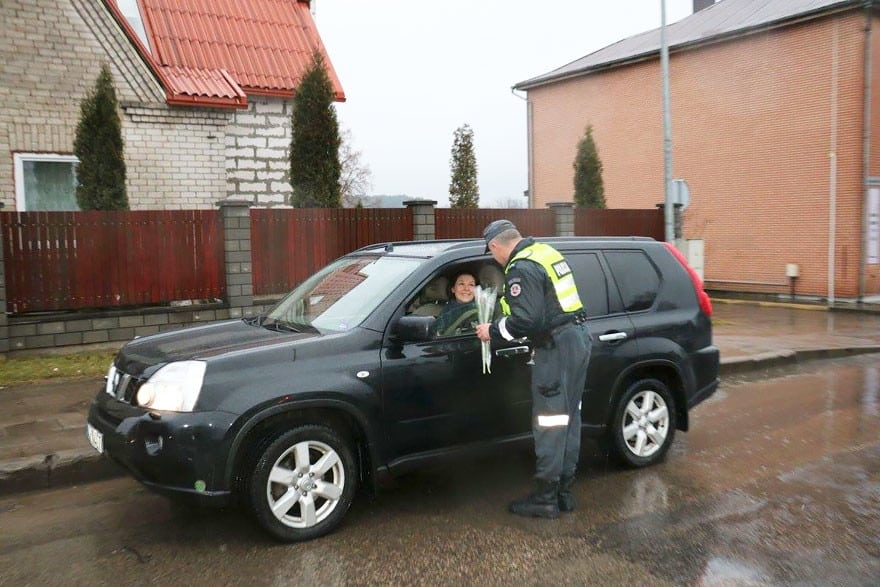 Facebook