Women are often attracted to forearm tattoos because they look great on both sexes and can be hidden easily when needed. If you have a story to tell or want to share your beliefs with the world, you can't go wrong with a forearm tattoo.
Here, we showcase 30 of the most popular forearm tattoos for assertive women who want to express themselves through their body art.
1. Classy Forearm Tattoo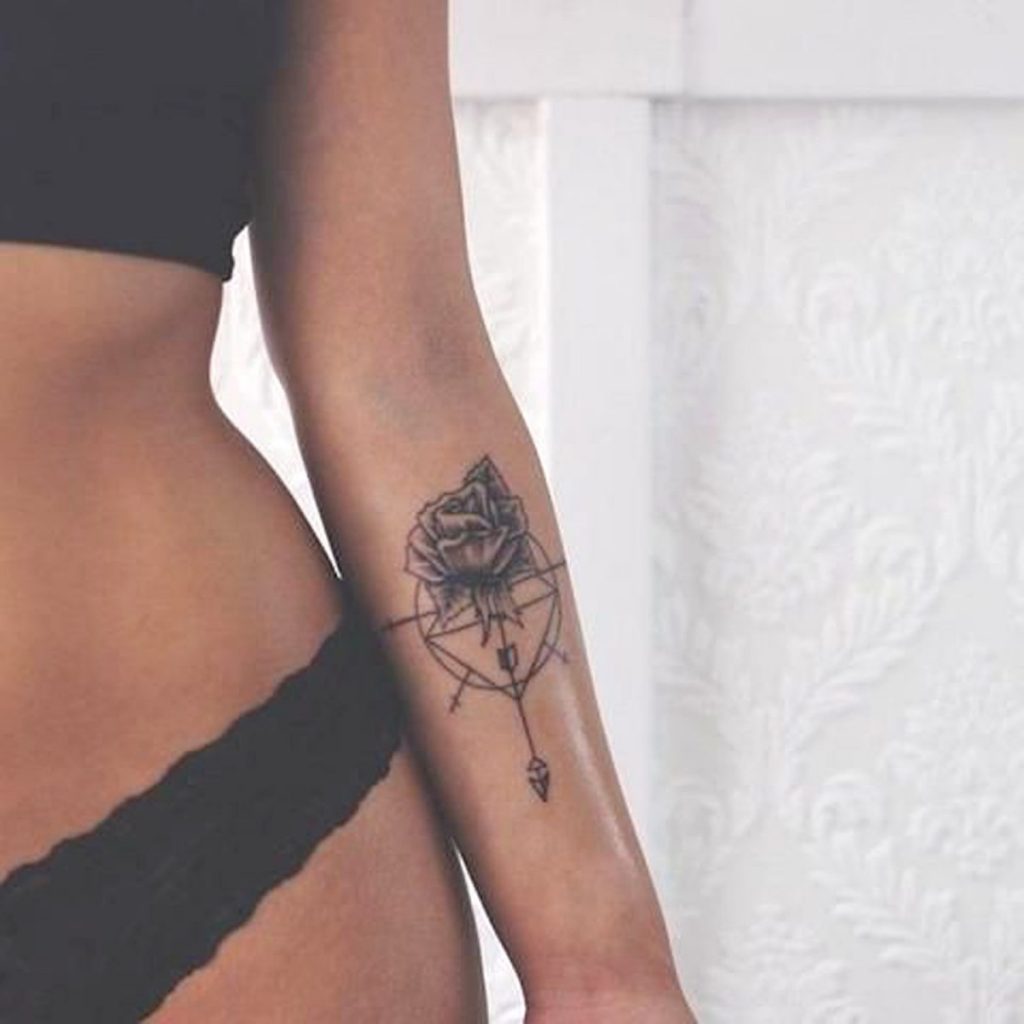 Add some flair to your arm with a classy forearm tattoo. Whether you want a rich color, a little peacock, or something more subtle, this tattoo is perfect for any girl who likes to be fashionable and artistic.
2. Geometric Forearm Tattoo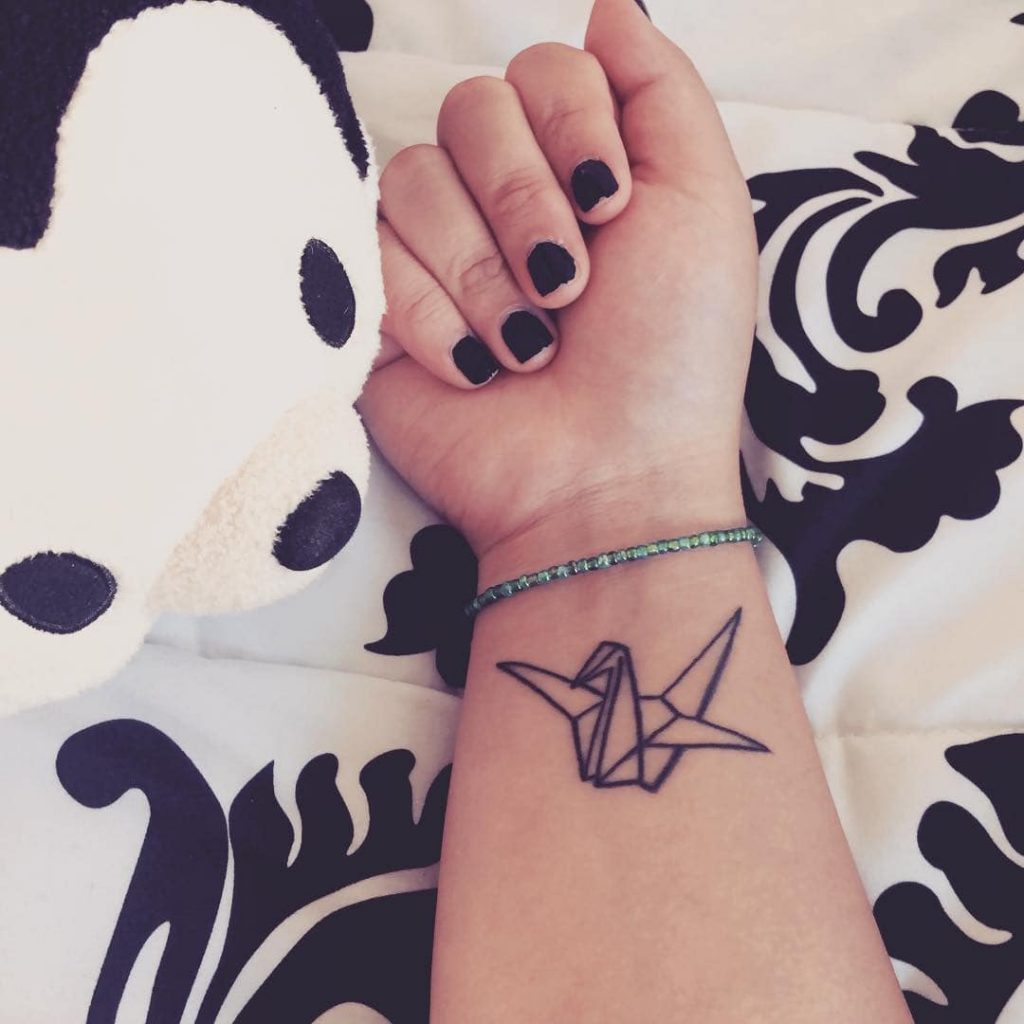 Geometric designs look great on the forearm. The triangle symbolizes infinite strength and wisdom. Adding some color will give any forearm that extra something you're looking for.
3. Small Forearm Tattoo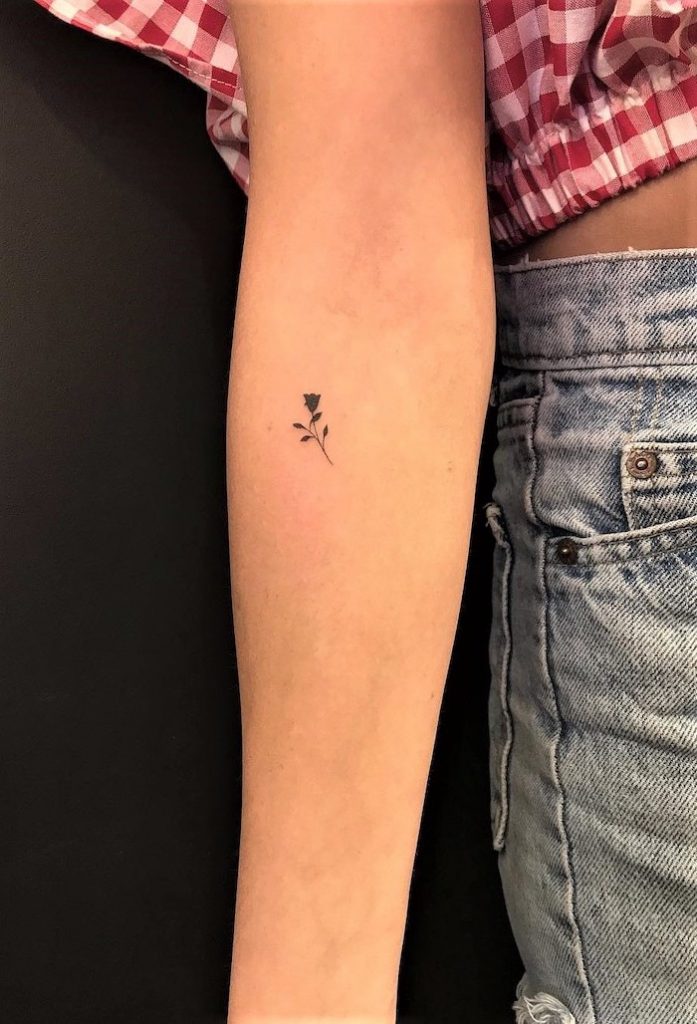 What better place to show off your small forearm tattoo than right on the side where everyone can see? The area above the wrist or below the elbow is available, and deciding which end should be exposed and what size and color would complement perfectly are all decisions made between you and your tattoo artist. A tiny tattoo can be drawn in an hour or less.
4. Cute Forearm Tattoo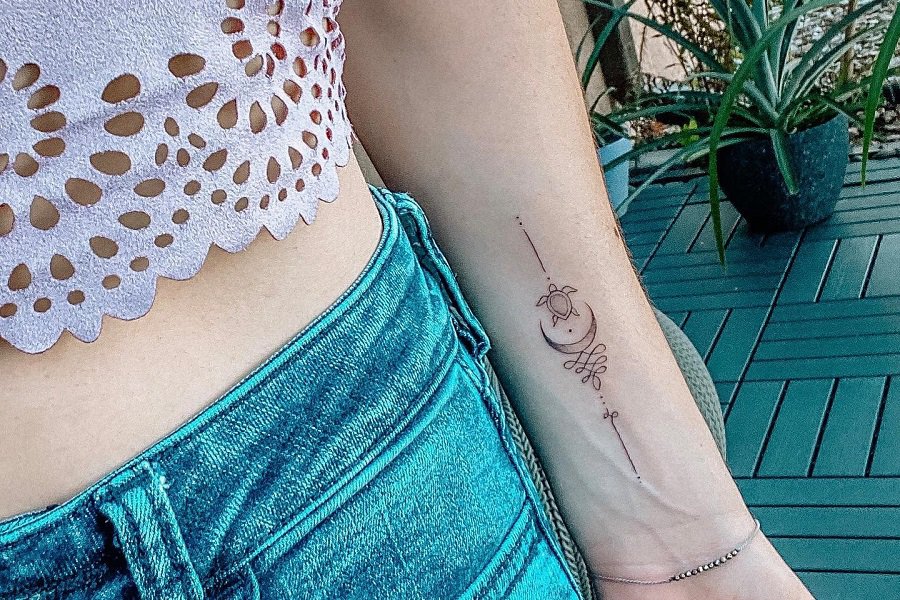 A cute forearm tattoo is something a woman would want to show off. The placement and color scheme make this tattoo fit like a glove on any woman's arm. Designs can be fun and feminine to show strength and a whimsical side.
5. Simple Forearm Tattoo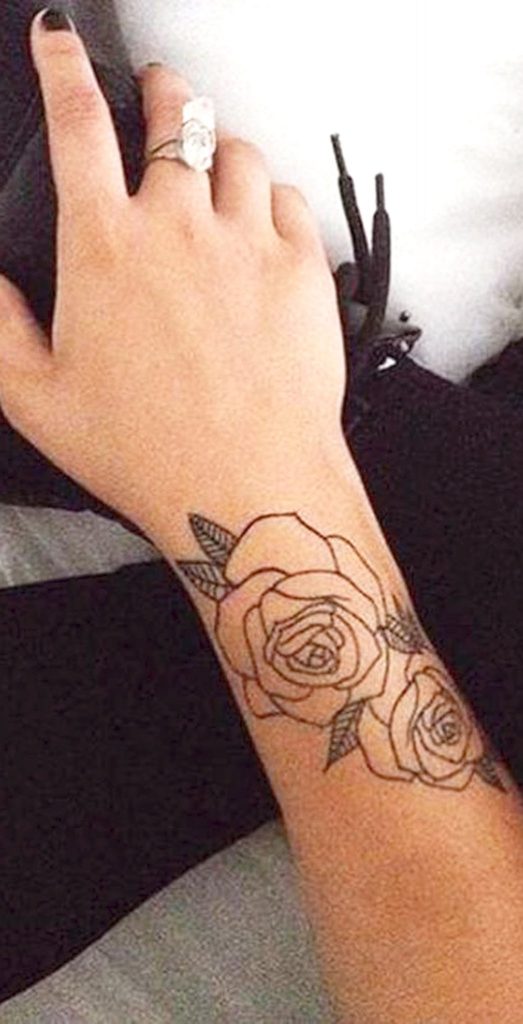 Simple forearm tattoos are the best for small designs. Popular choices include peacock feathers, nautical stars, butterflies, flowers, and ladybugs.
6. Meaningful Forearm Tattoos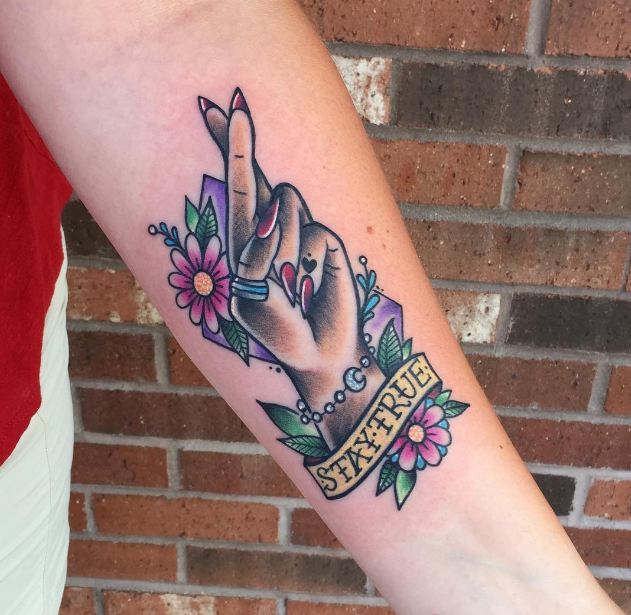 A meaningful forearm tattoo is a great way to stay true to who you are. Whether you want something that represents your favorite color or a significant word, it is ideal for anyone wishing to express themselves without being too overbearing. 
7. Mandala Forearm Tattoo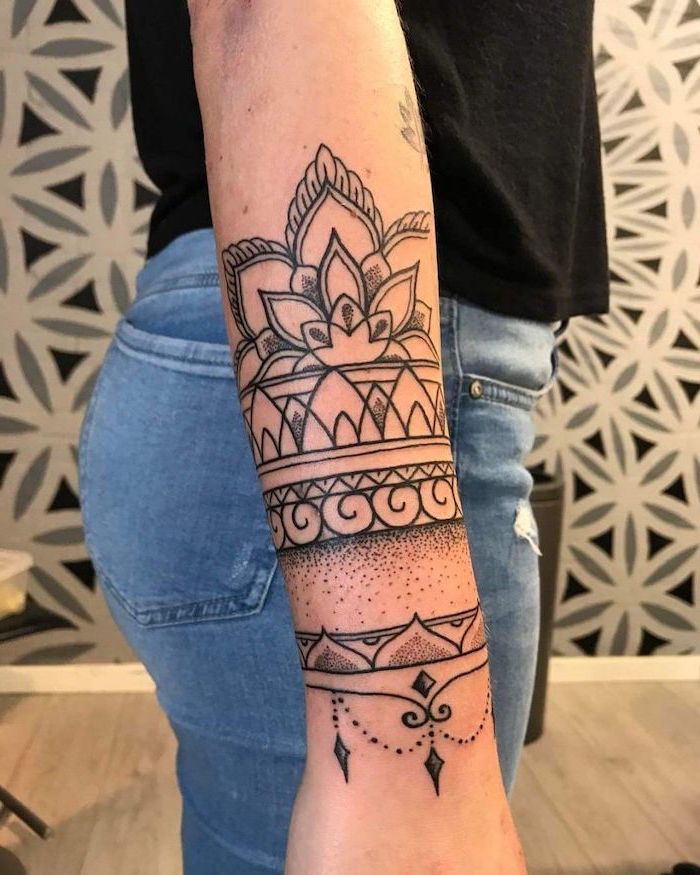 As a tattoo, mandalas can represent so many things about yourself, including your inner balance and your soul. A mandala forearm tattoo reminds you or your inner self as much as it represents a future self you aspire to. An intricate mandala forearm tattoo can take an hour or two to draw.
8. Feminine Forearm Tattoo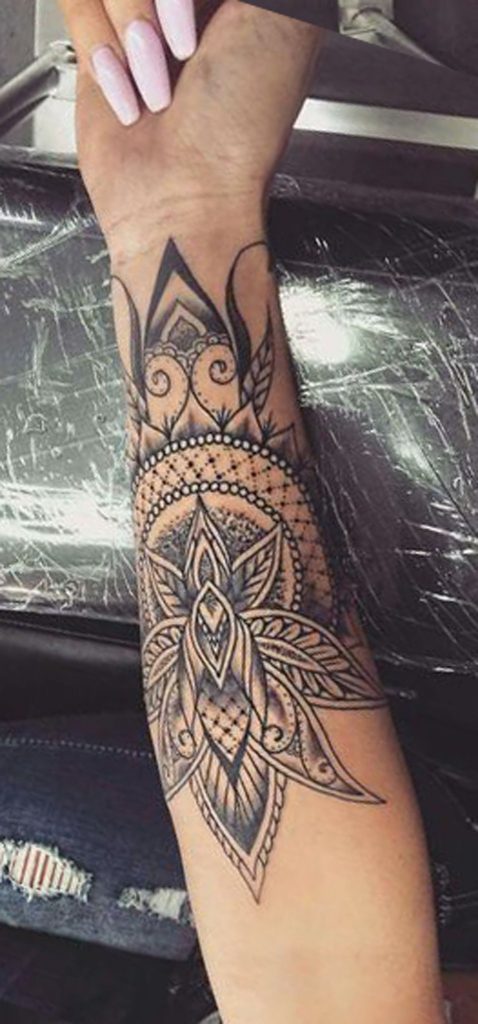 A feminine forearm tattoo is a great way to keep things classy. Whether you want red roses or something more subtle, it is always fun to flaunt around your artwork. Your designs can be both pretty and edgy depending on what kind you get drawn onto your body. Popular options include feathers, flowers, butterflies, or roman numerals.
9. Compass Forearm Tattoo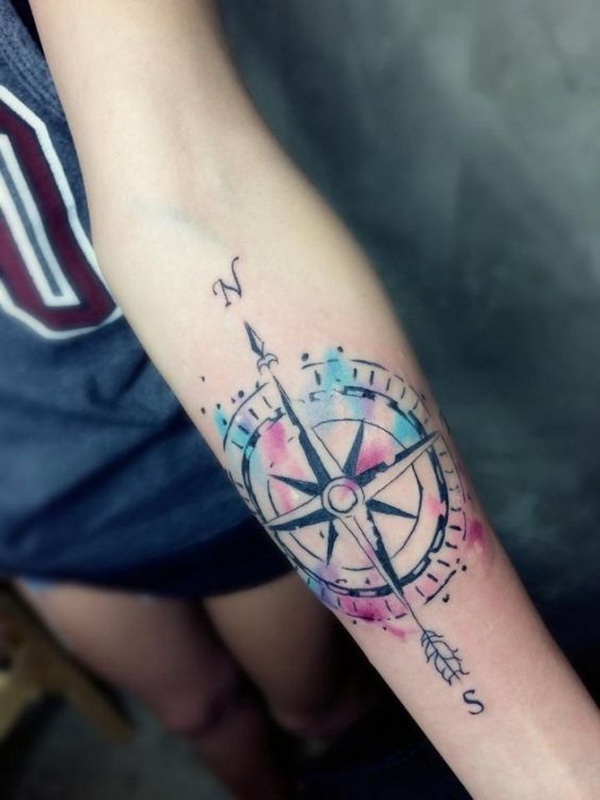 For the woman who seeks direction as she navigates through life, the compass forearm tattoo is an affirmation of her search for guidance. Traditionally, the compass symbolizes spiritual path, discovery, and awakening. For the modern woman, every day is a voyage of discovery in an awakening society. These are usually complex tattoos with plenty of details.
10. Flame Forearm Tattoo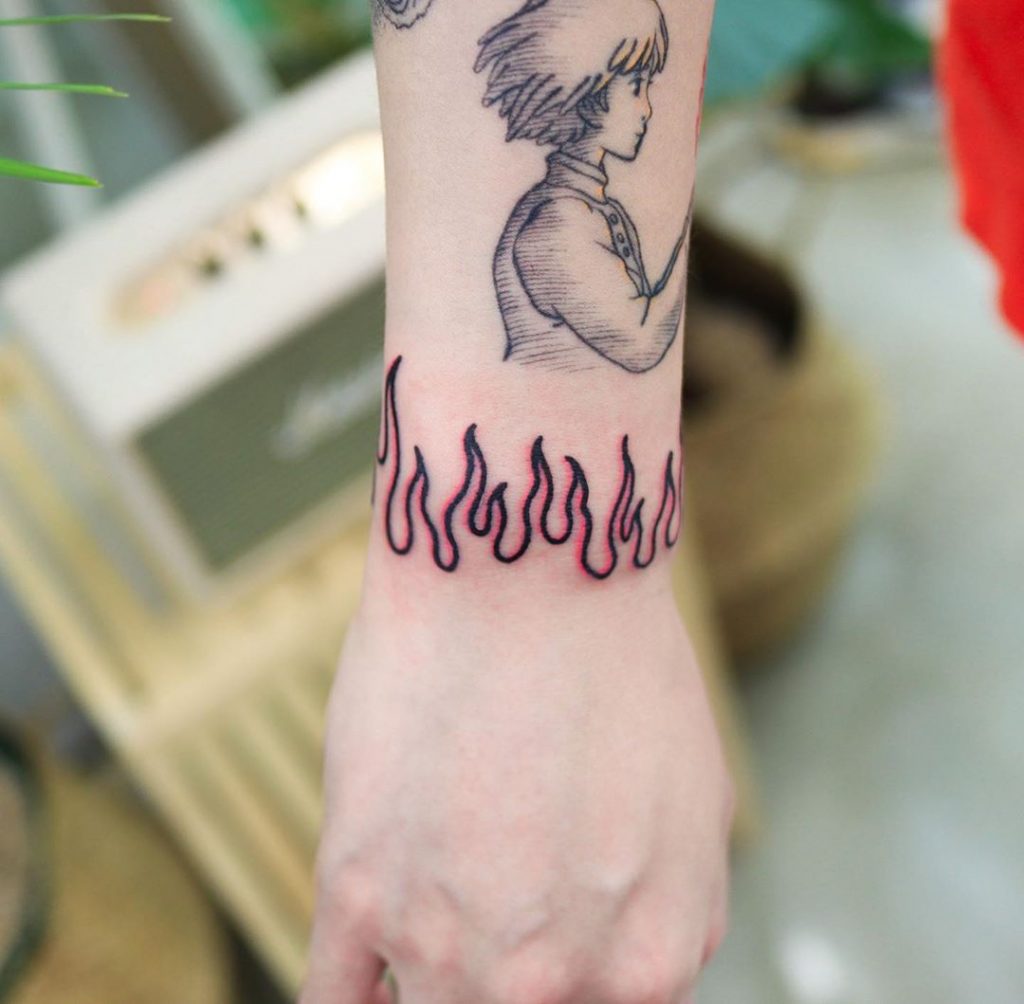 A woman with a flaming red tattoo is a sight to behold. It symbolizes the fire within the blood that makes you want to be more than people expect you to be.
11. Flag Forearm Tattoo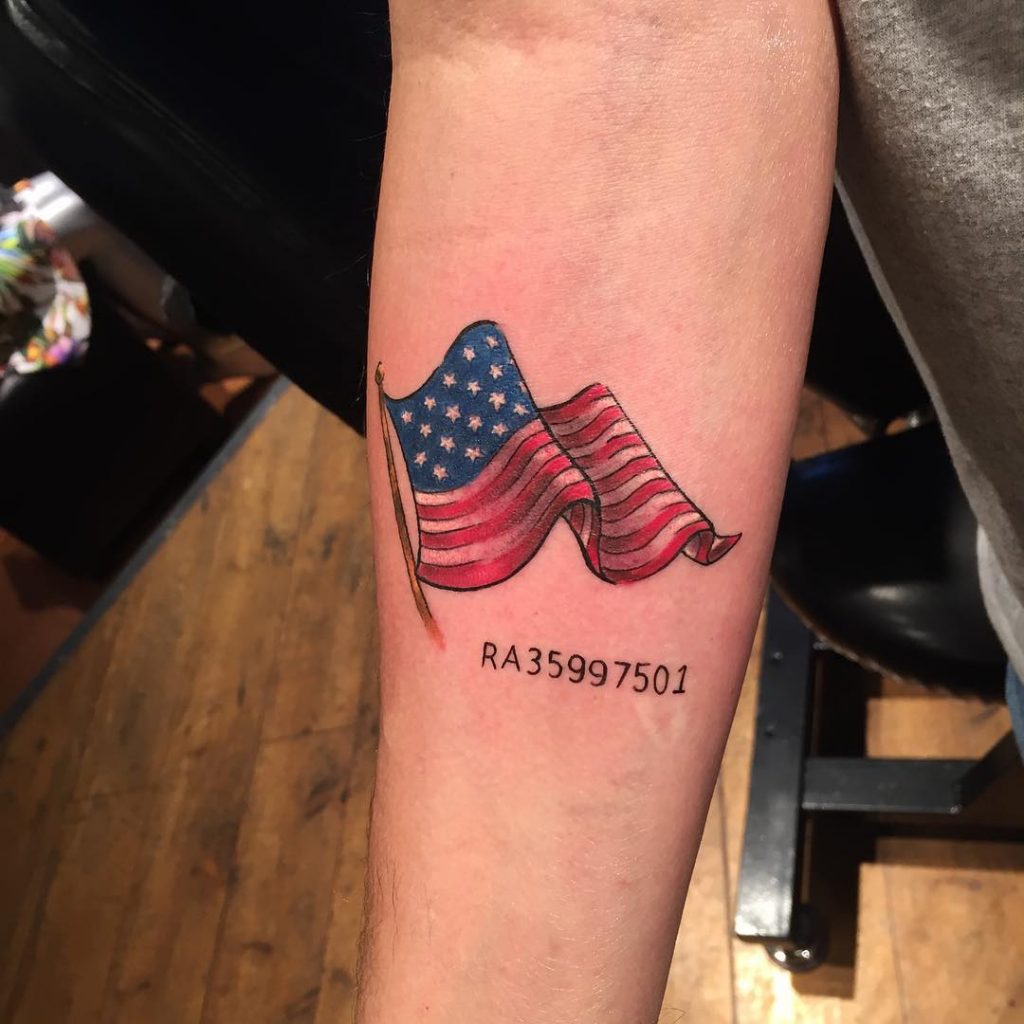 Flags on forearms are usually depicted as blowing in the wind. Patriotic people most popularly use it. For some, this evokes a feeling of nostalgia and can invoke emotions of pride on the wearer's behalf. It is also a great way to show your support for your country's team in the Olympics, world cup, or any event where national pride is all over the place.
12. Sultry Lace Forearm Tattoo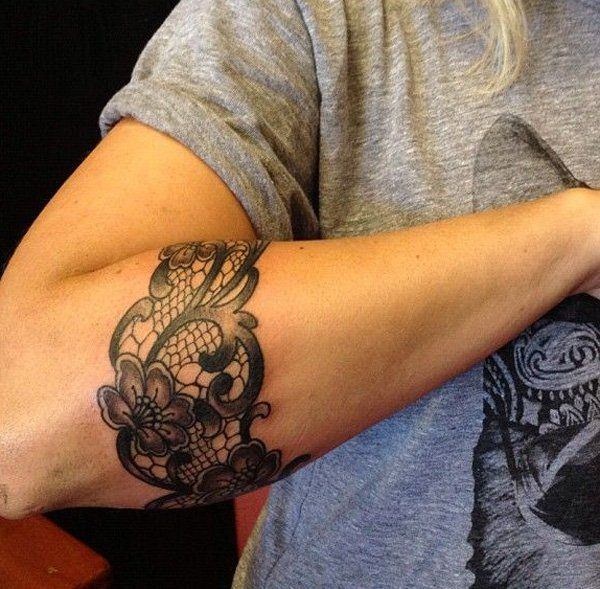 Sultry lace forearm tattoos require fine needlework to create gossamer artwork. The fine-knit web stands out on the forearm and looks great on almost any skin color or tone. To make this effect, it is best to get inked by a skilled artist who has years of experience in fine-line, lacy ink work.
13. Phoenix Forearm Tattoo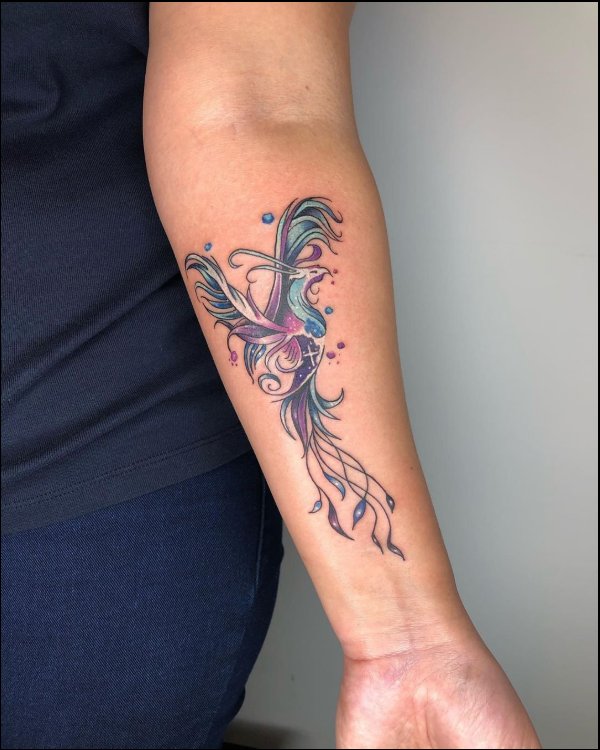 The Phoenix symbolizes rebirth, regeneration, and renewal. It is appropriately a lady's tattoo and would sit nicely where it can be proudly displayed. A woman who decides on a Phoenix tattoo is determined to seek and find happiness in life.
14. Rose Forearm tattoo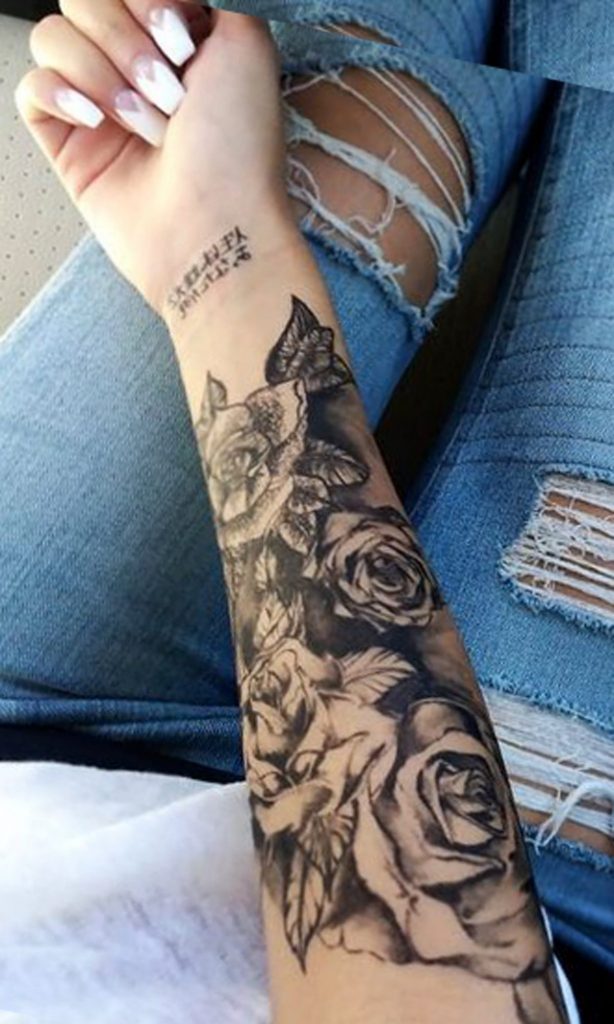 A beautiful red rose tattoo can be displayed vertically with a stem or a big round flower on the forearm. It is the symbol of love and passion and is usually the first choice of tattoo for a woman in love.
15. Cross Forearm Tattoo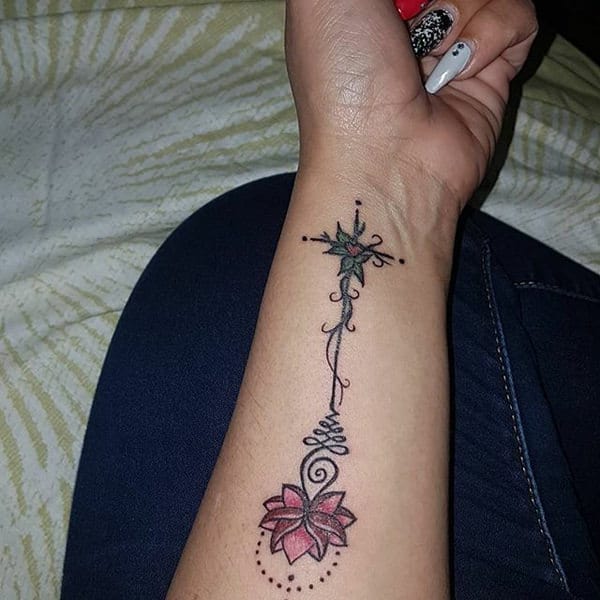 A cross inscribed with "Love" or "Faith" makes this forearm tattoo even more attractive. A woman's cross tattoo is usually much smaller and more straightforward. It signifies the core of a Christian faith and is generally very meaningful and touching. On the other hand, the cross can also be done in a more 'rockstar' style with words like "Truth" or "Hope."
16 Arrow Forearm Tattoo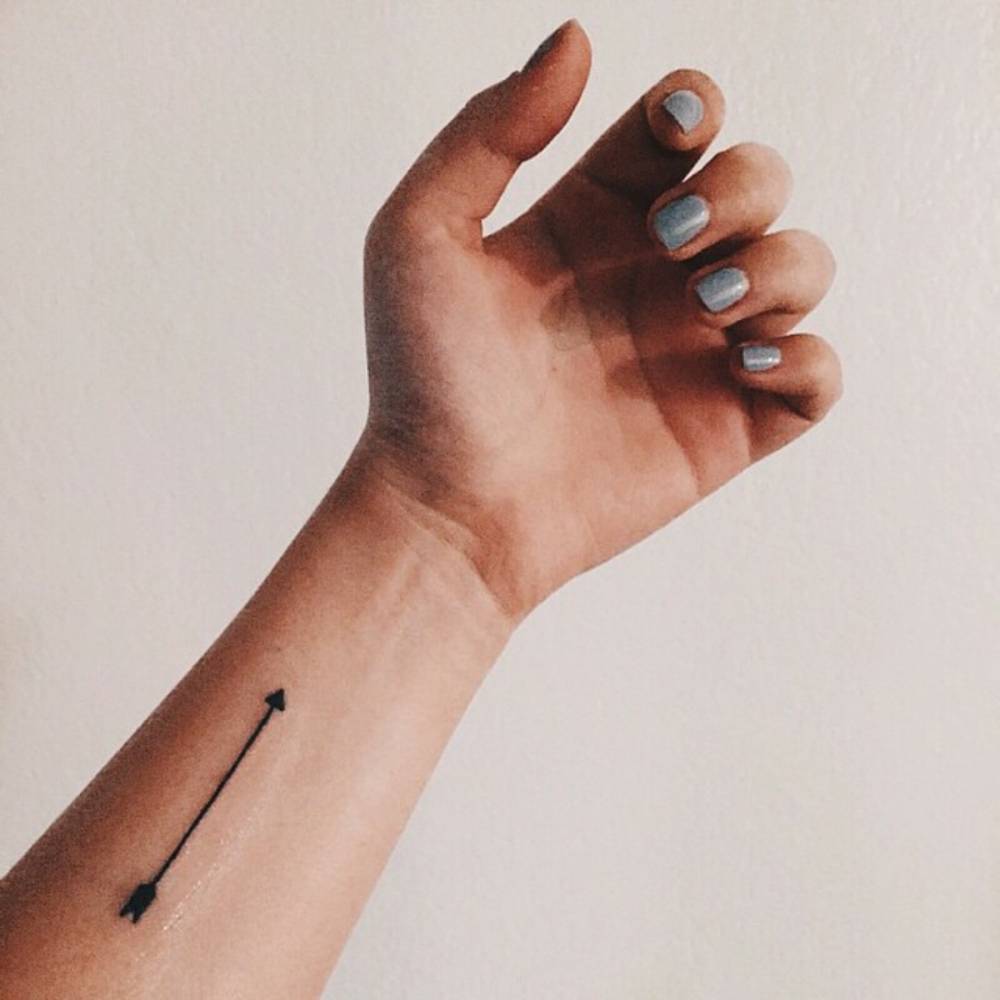 An arrow forearm tattoo fits right into the image of the modern independent woman. For Native Americans, the arrow symbolizes strength and direction in life. It also represents success in overcoming struggles.
17. Wing Forearm Tattoo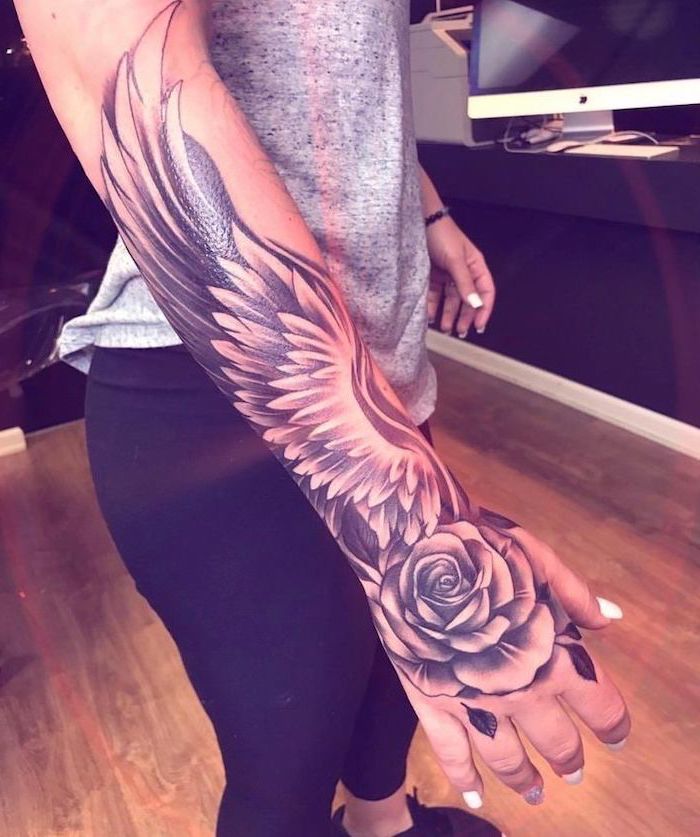 The wing is considered a universal sign of freedom, as well as redemption. A wing forearm tattoo is a good choice for women who have overcome bad times in their lives and created a fresh start. Wing tattoos can be simple or elaborate and can take a few hours to complete.
18. Cloud Forearm Tattoo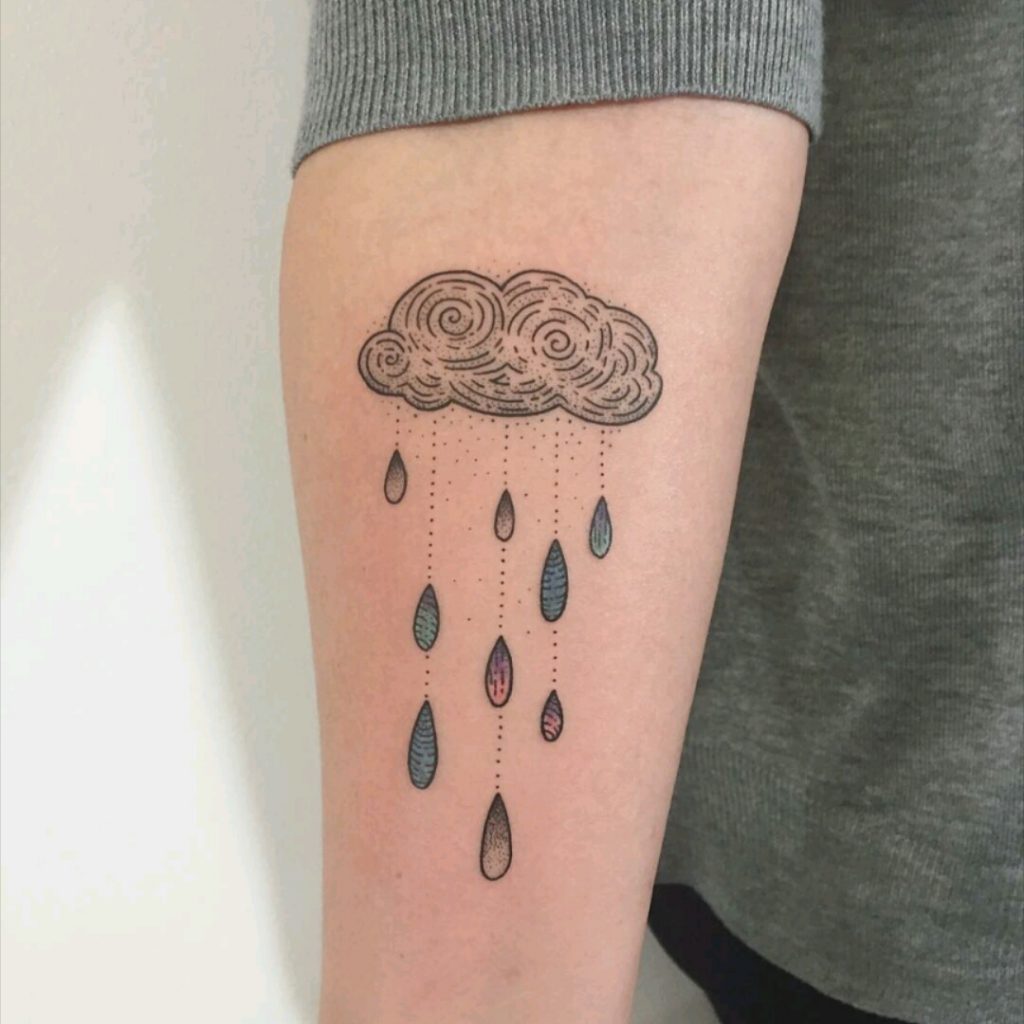 The most striking cloud tattoos are Japanese-inspired with intricate details. The cloud tattoo signifies personal growth, but it can also remind dark clouds in the woman's past. Clouds are unique, and each person's cloud tattoo may have different meanings.
19. Wolf Forearm Tattoo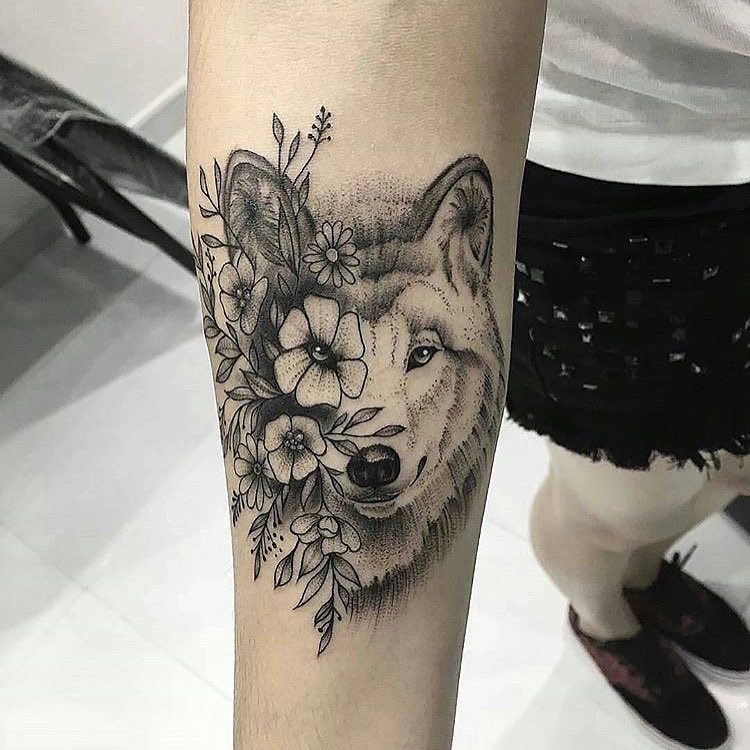 The wolf represents nature, the wild, and strong family bonds. This relates to a person's loyalty to friends and family and protection. Beautiful wolf tattoos are bold and intriguing, especially with other elements included in the design. Due to the complexity of wolf designs, creating this tattoo may take between three and four hours.
20. Angel Forearm Tattoo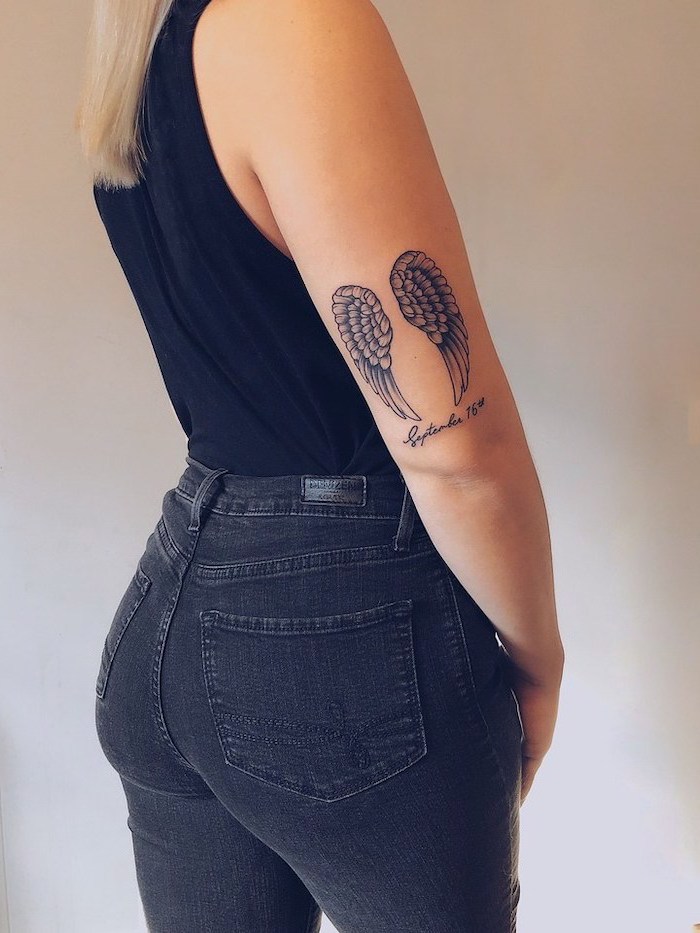 The angel forearm tattoo is more common among men than women but it can still be a cute tattoo if you want to try something different. An angel is always there to protect or sometimes even plead on your behalf. The image of an angel reminds us we are not alone in this world, and it makes us feel secure.
21. Tiger Forearm Tattoo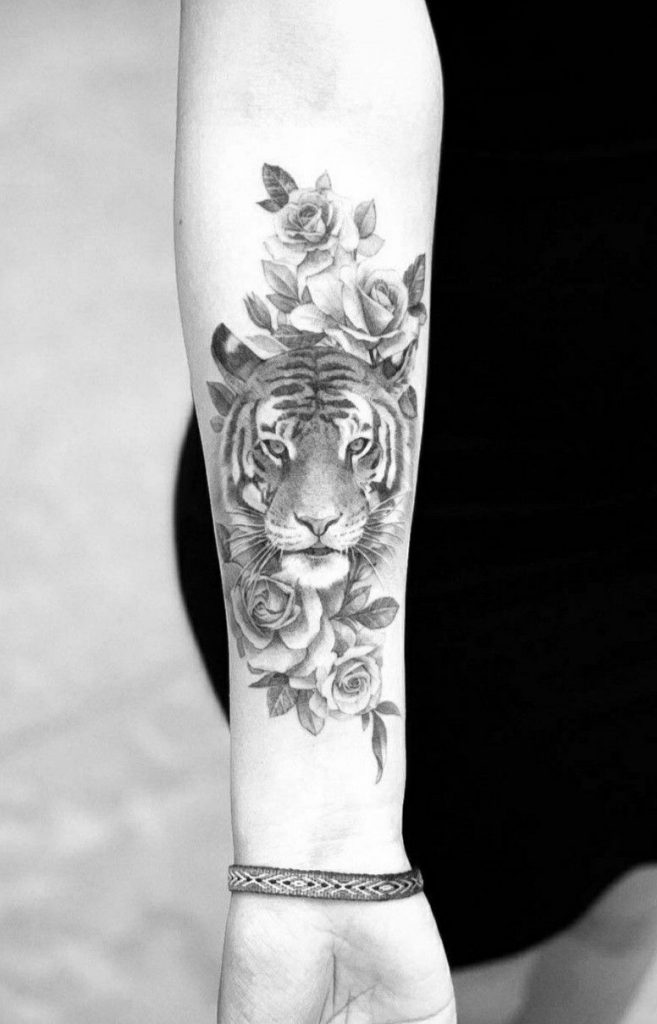 The stripes make the tiger an inherently complicated tattoo design. A woman with a tiger tattoo is not a kitty to be messed with. It stands for courage, strength in adversity, and quiet determination. Tigers quietly hunt their prey, showing the same calm self-control that women with this design possess.
22. Quotes Forearm Tattoo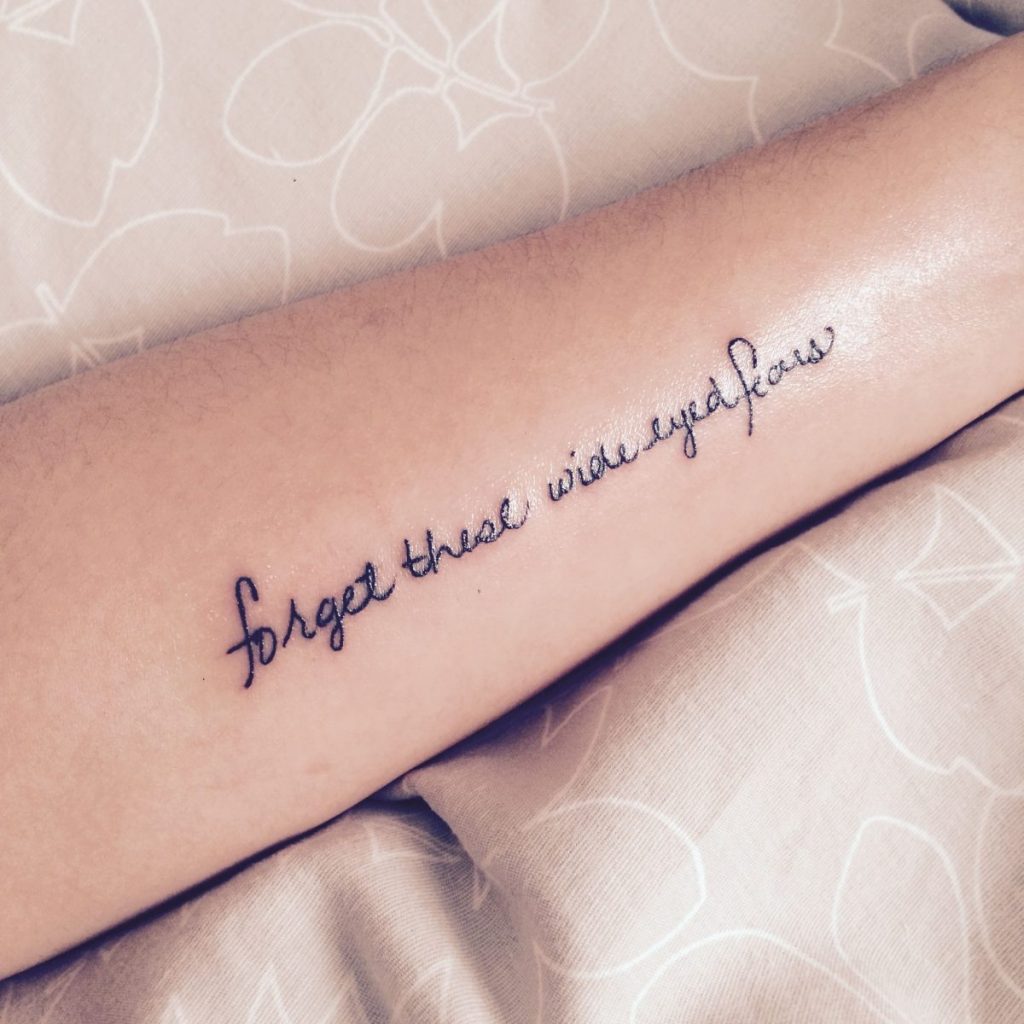 Do you have a favorite quote? Why not get it as a forearm tattoo? Ideas for quotes include anything inspiring or moving to you. For a woman, it is usually in the form of a reminder about strength, love, struggles, and triumphs. Sometimes it can be a personal motto, a gentle reminder, or a line from a poem.
23. Anchor Forearm Tattoo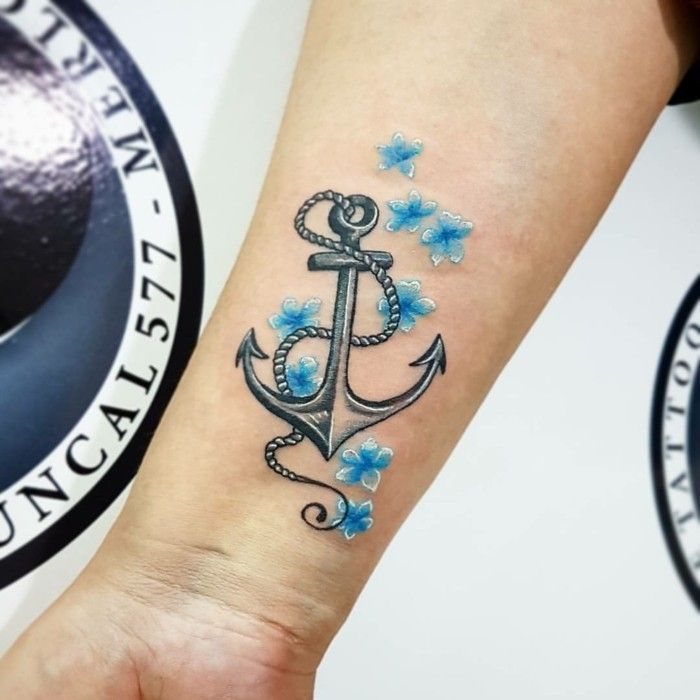 The anchor tattoo stands for stability, peace, strength, and determination. To be anchored is to be at rest and able to weather any storm. Anchor tattoos seldom stand alone. It is usually embellished with a banner, quotation, a rose, compass, or a clock. For a masculine image, it fits well with a feisty mom. Prepare for a relatively long two to four hours for your anchor tattoo.
24. Lion Forearm Tattoo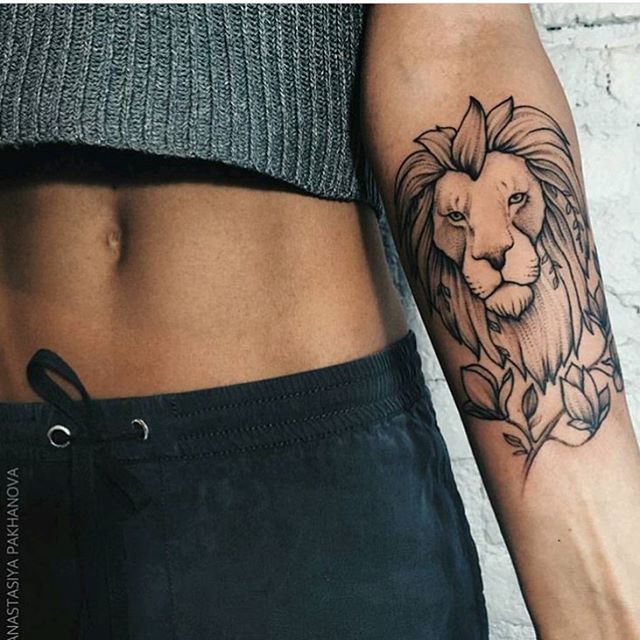 A lion is seldom a simple tattoo. It has to have details to justify the power and the strength that the design conveys. A symbol of leadership and bravery, the lion shows the world a side of you that is hard to ignore.
25. Tree Forearm Tattoo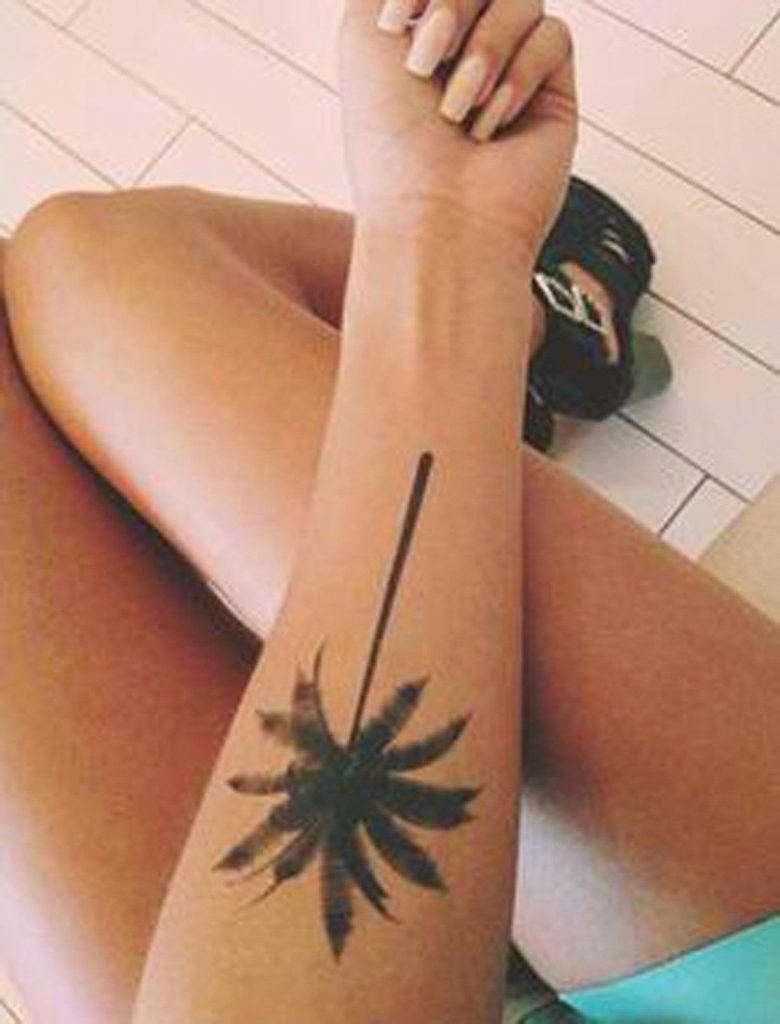 Nature-lovers will feel at home with a tree tattoo. It symbolizes the growth of life and also a special connection between you and nature. The trees can be vertical along the forearm or in a landscape drawn like a forest. A simple palm tree outline can be done in less than an hour, while a whole forest with intricate details may take more than one session.
26. Name Forearm Tattoo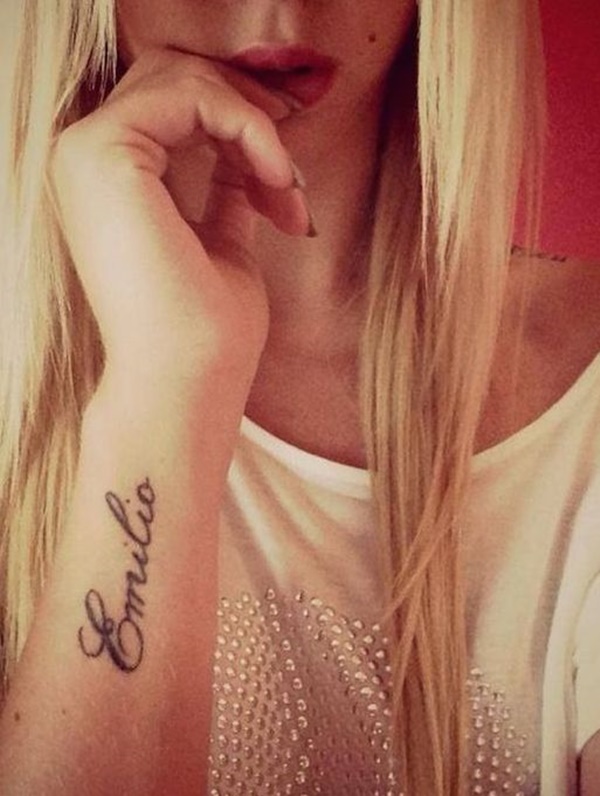 A name forearm tattoo is done for many reasons, including remembrance of a loved one or paying homage to a celebrity. Although names can be simple, some embellish other designs, like slogans, dates, and other graphic elements.
27. Dragon Forearm Tattoo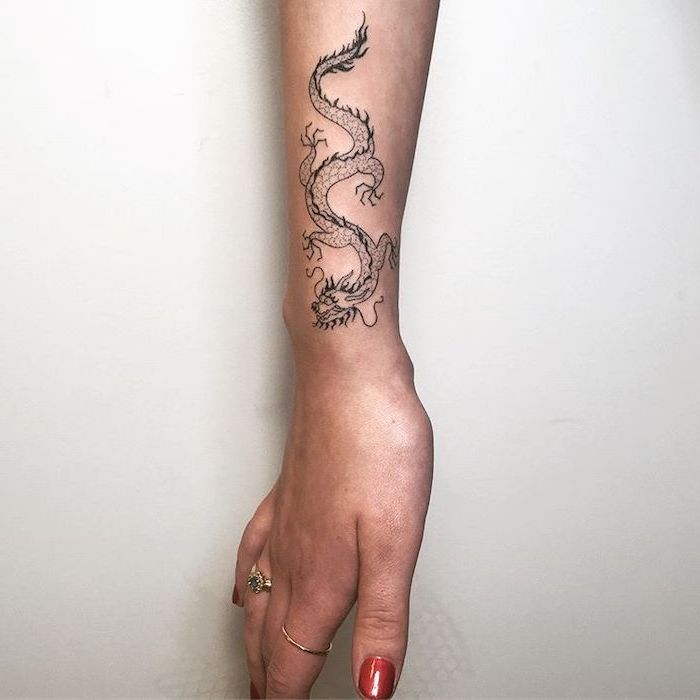 A dragon tattoo is never done in isolation. It has a colorful background to make it more dynamic and complex effects that feature fire or water to represent its elemental power.
28. Inner Forearm Tattoo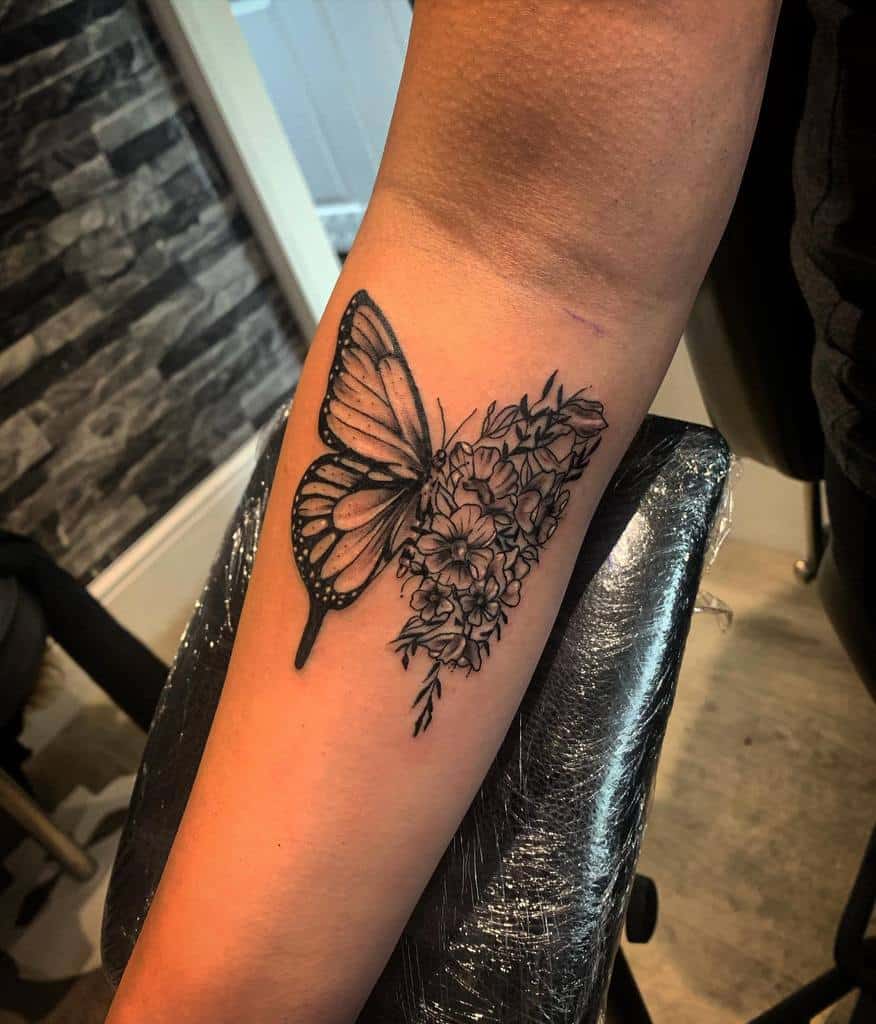 The inner forearm is a good placement for a not-so-obvious tattoo. It is visible but can be easily hidden under clothing. It may be inconvenient to tattoo along the inner forearm, but it would not be too painful.
29. Outer Forearm Tattoo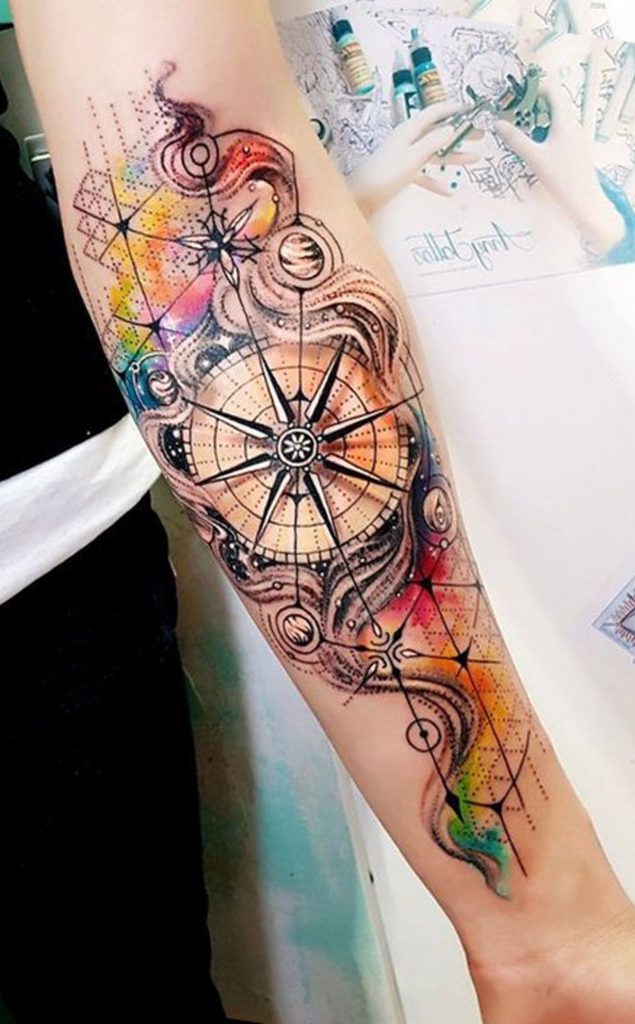 The outer forearm is one of the most visible places for a tattoo. Whatever extreme forearm tattoo a woman has will be an ice breaker, it is a good conversation piece, and the image should be meaningful and exciting. Among the favored ink designs are the skull and flower, compass rose, and butterfly.
30. Sleeve Forearm Tattoo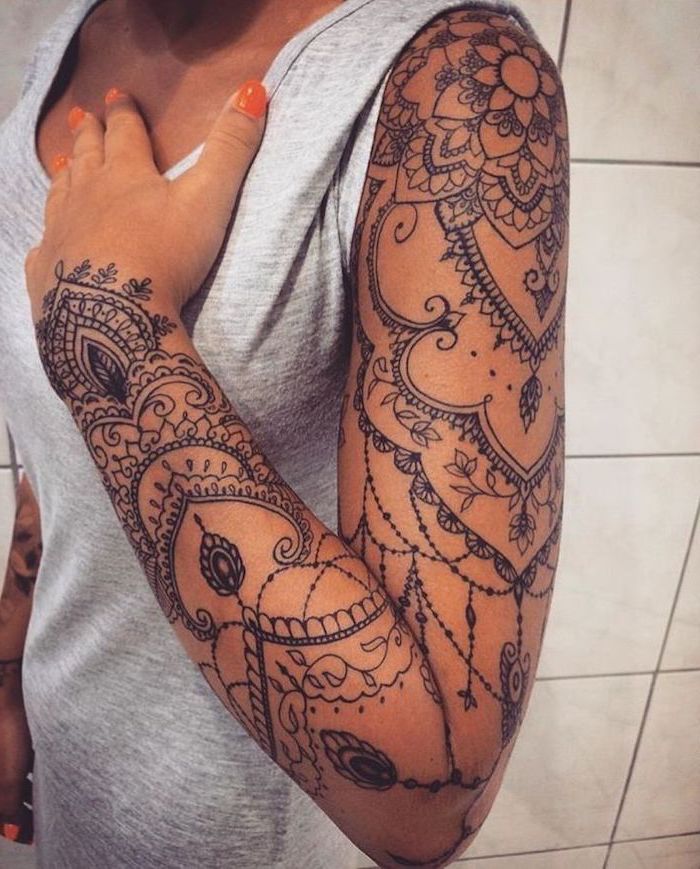 The sleeve forearm tattoo is for the hardcore lady. The forearm sleeve allows for a powerful story or narrative tattoo and can include multiple graphic elements like dragons, clocks, angels, tribal or Celtic images. It may take a whole day to tattoo these images or several sessions.
FAQ
Why do women want a forearm tattoo?
A forearm tattoo is a very visible body art work, and women who want their tattoo noticed have theirs on the forearm. A woman's sleeve tattoo can also create more impact.
What part of the forearm should a woman have her tattoo?
The inner part of the forearm is the best place to have a tattoo. It has the best skin, it is less exposed to the sun, and generally, has less wrinkles with age. A tattoo on the inner forearm would require less maintenance, and would also age better than most other places.
Why is a forearm tattoo sexy?
A woman with tattoo is perceived to be independent and headstrong. The woman with a tattoo is also generally more confident about herself. It takes confidence to have a forearm tattoo, and men perceive this confidence as part of a woman's sexiness.
Is the forearm a good place for a first tattoo?
The forearm is a good place for a first tattoo because it is fleshy, it has good skin that is not too exposed, and forearm tattoos do not swell as much as others. Additionally, it is a good place for either a small tattoo or a large intricate art work.
You May Also Like