UK artist, designer and inventor Dominic Wilcox recently enlisted the limitless imagination of local kids to craft some truly bizarre (and actually quite useful) new inventions.
And the results included this very sensible Phone Friend for wheelchair users who say, "Oh no, can't get in" at phoneboxes.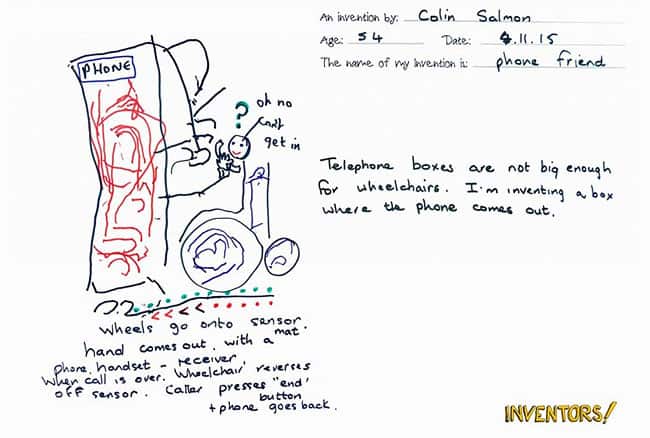 INVENTORS! Project
"Telephone boxes are not big enough for wheelchairs. I'm inventing a box where the phone comes out."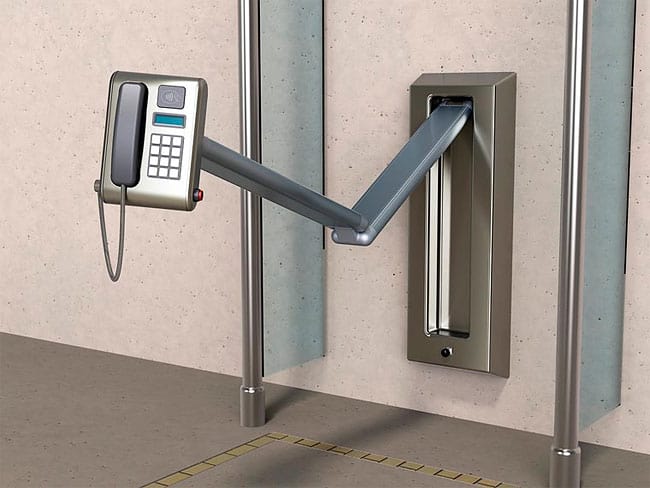 INVENTORS! Project
And this Pringle Hook which is truly the answer to all of humanity's problems.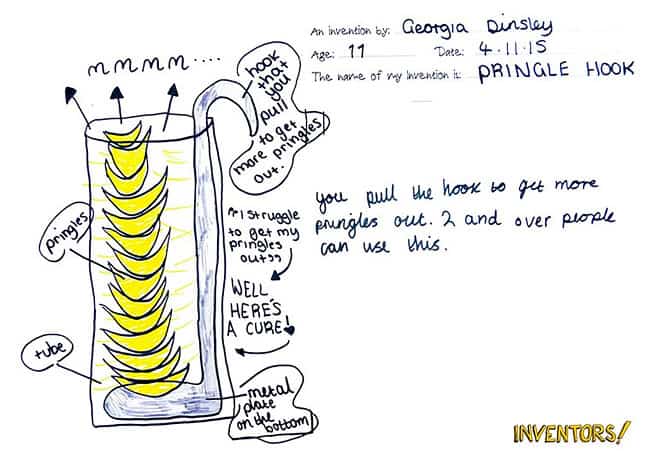 INVENTORS! Project
Even if her Pringles look a bit like giant yellow toenails, we salute her ability to recognise everyday struggles.
11-year-old Georgia recommends "2 and over people can use this", so sadly she suggests you share.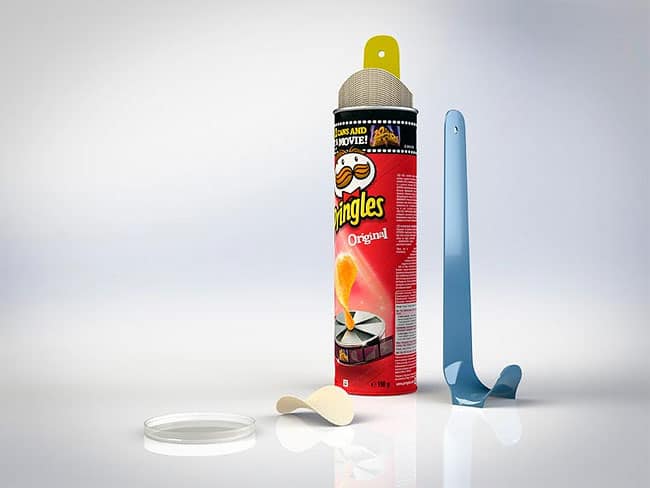 INVENTORS! Project
Wendy, 9, just wanted to share the joy of the scooter with her whole family.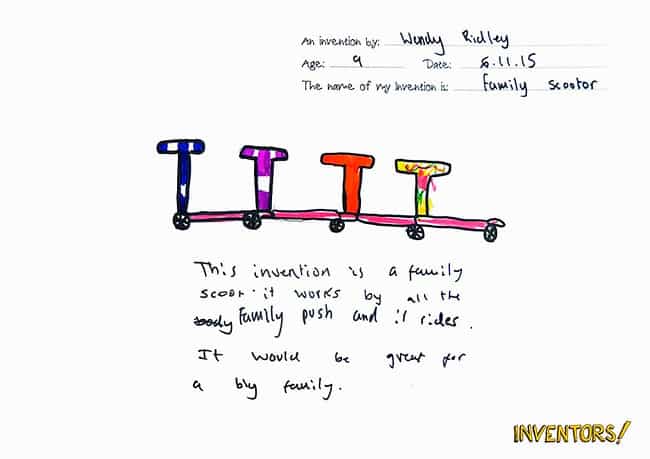 INVENTORS! Project
She'd even thought out the technical aspects: "It works by all the family push and it rides." Duh.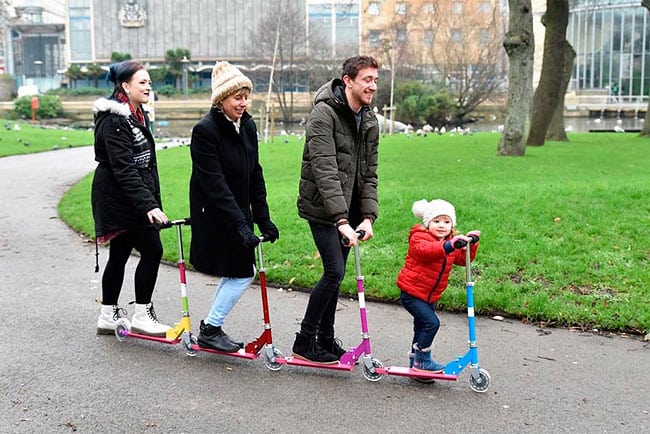 INVENTORS! Project
These kids teamed up to create "The Paint Splatta Baby Sleeper" which is a sort of shelf to put babies on when you're fed up with them.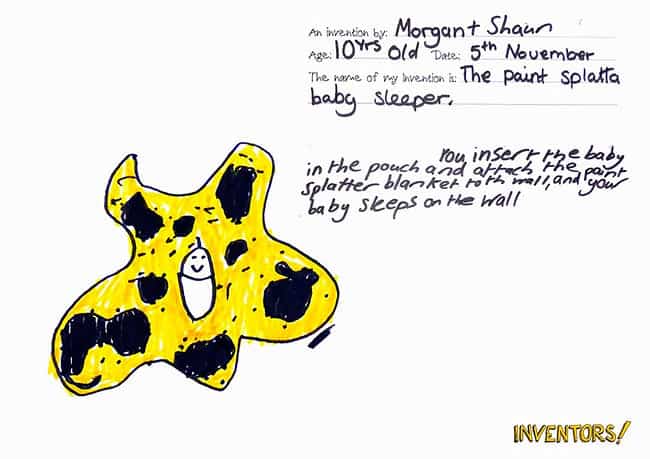 INVENTORS! Project
"You insert the baby in the pouch and attach the paint splatter blanket to the wall and your baby sleeps on the wall."
It looks so comfy, no wonder babies always cry in their cots. They want to sleep upright in a plastic shell!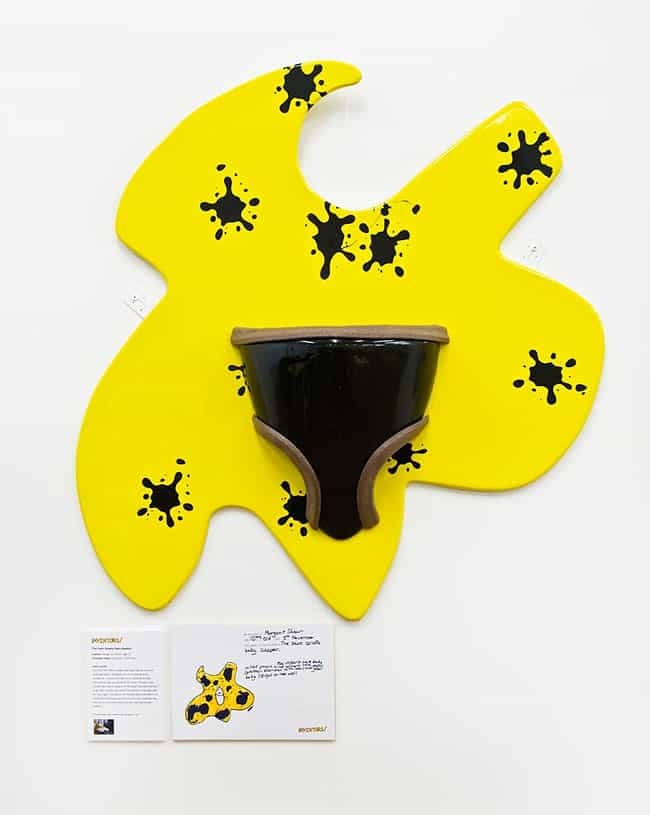 INVENTORS! Project
"If you want to get away from war simply get this for your house. Sit on the seat and go to the platform. Soon you will be on the seat and steering your way out of the war and in a safe area."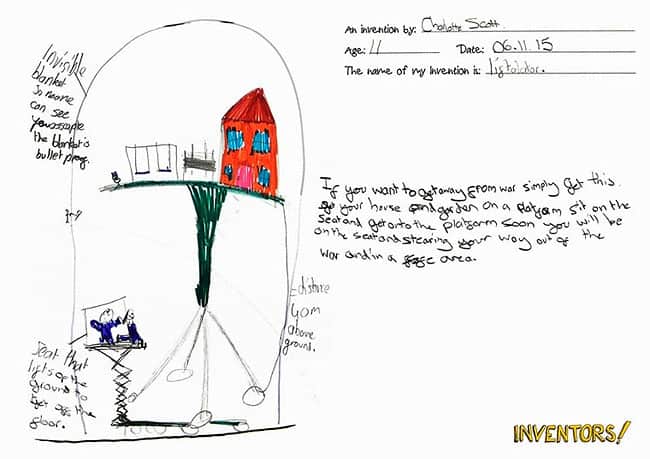 INVENTORS! Project
It features an "invisible blanket so no one can see you" and it's bulletproof, too.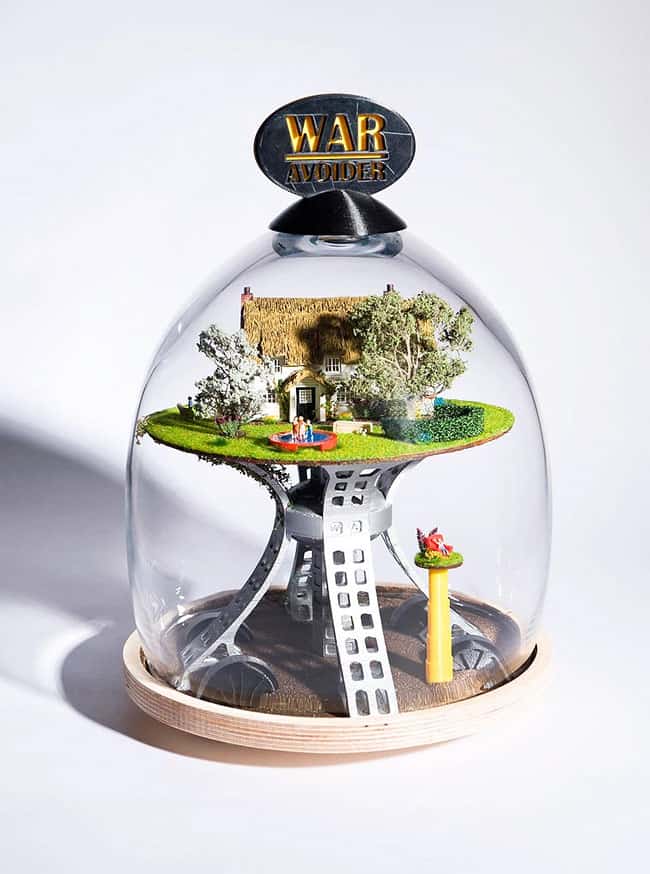 INVENTORS! Project
They might need to make it a tiny bit bigger, though.
Alex was clearly sick of her mom always catching her in trouble, so her invention gives her her own eyes in the back of her head.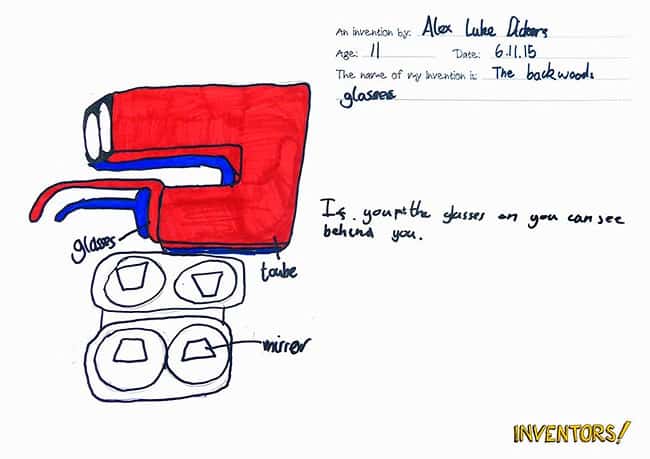 INVENTORS! Project
Alex doesn't believe in chit chat; her persuasive pitch reads, "If you put the glasses on you can see behind you."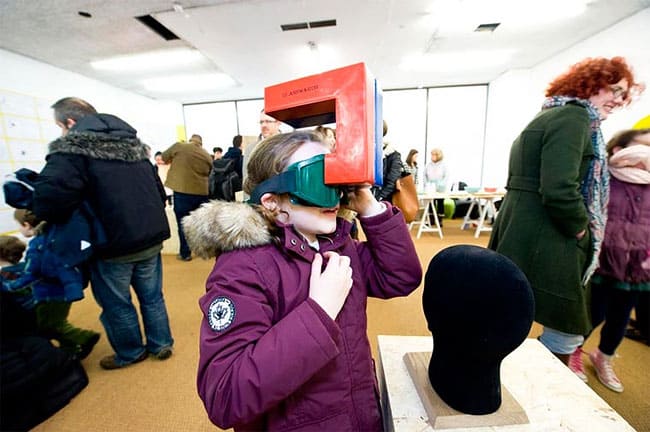 INVENTORS! Project
One 11-year-old created a chip fryer and slicer inspired by airgun technology.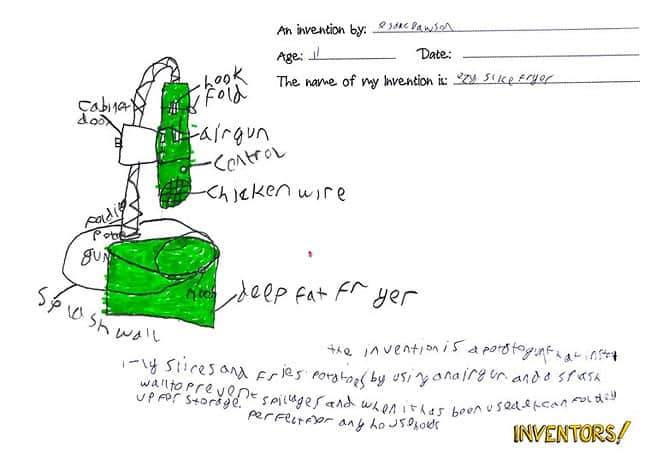 INVENTORS! Project
Despite his aggressive chip-making technique, he remembered to include a "splash wall" to prevent any mess.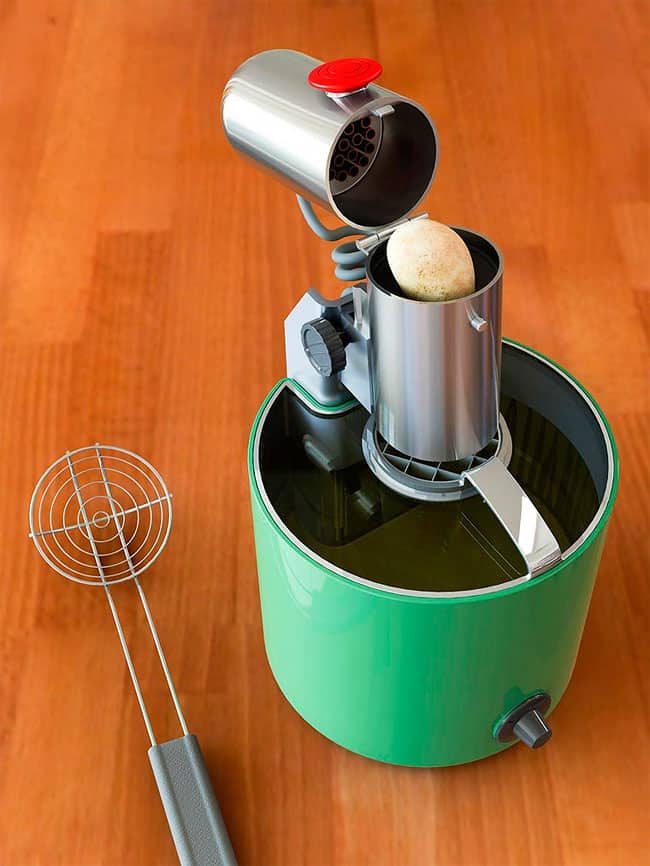 INVENTORS! Project
We might give the airgun deep fat fryer a miss and we can live without backwards glasses, but we'll take the Pringle Hook and the baby shelf.
You can see more of the inventions at the INVENTORS! Project website.