#1. This UFO Detector didn't live up to the buyer's expectations.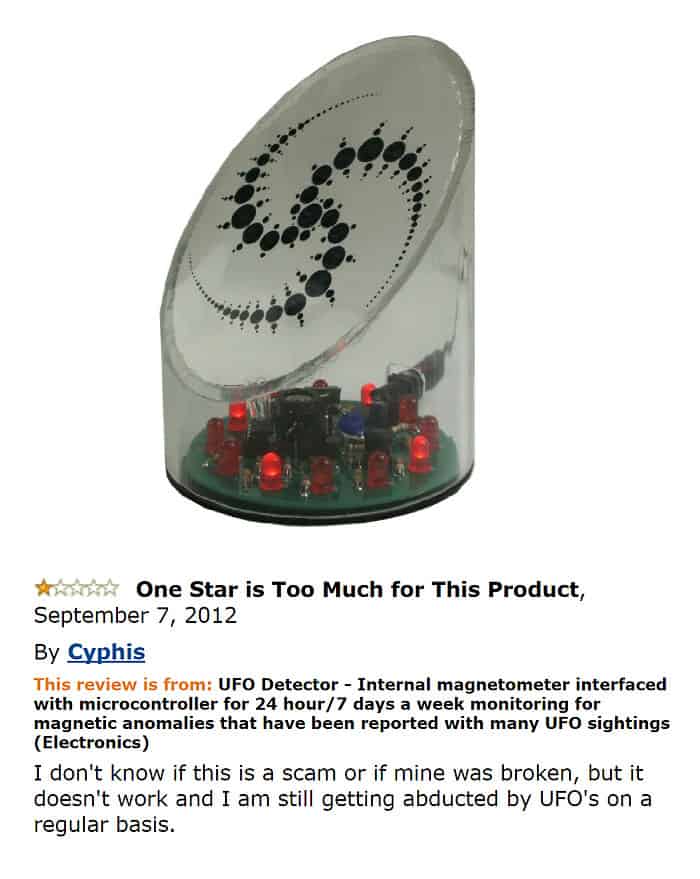 #2. This Silent Wired Mouse worked almost TOO well.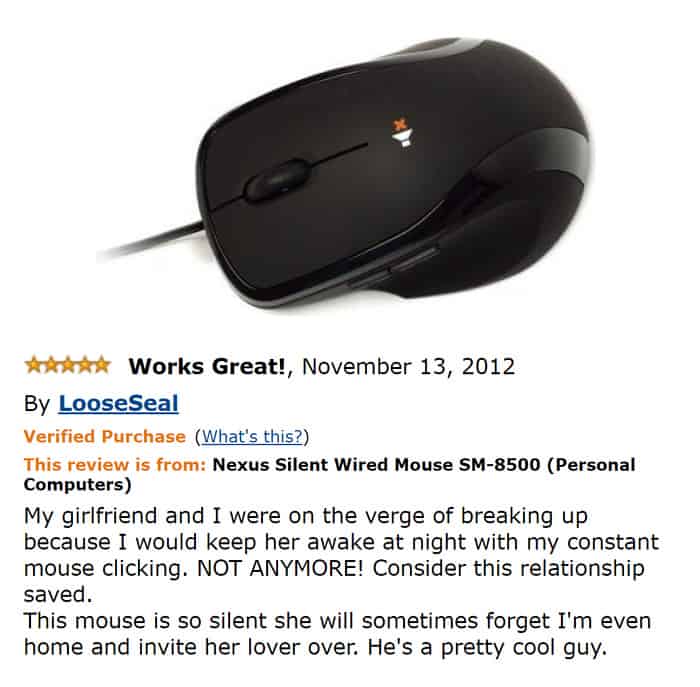 #3. This lady was so excited to be able to write with special For Her BiC pens.
#4. We're not sure what this person wanted seaweed extract pills for, but they seem happy.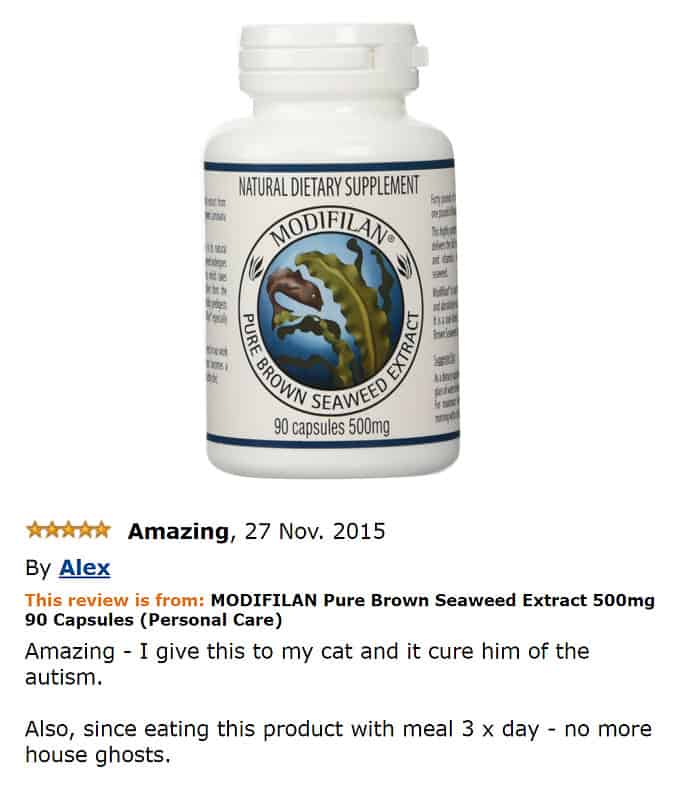 #5. This Swiss Army Knife was life changing in so many ways.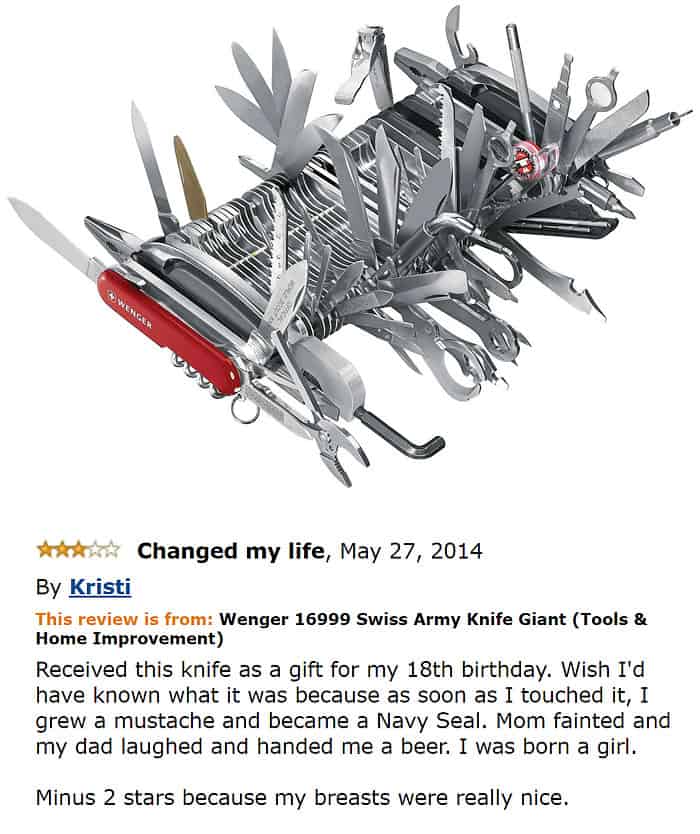 #6. This movie buff was seriously disappointed by The Wolf of Wall Street.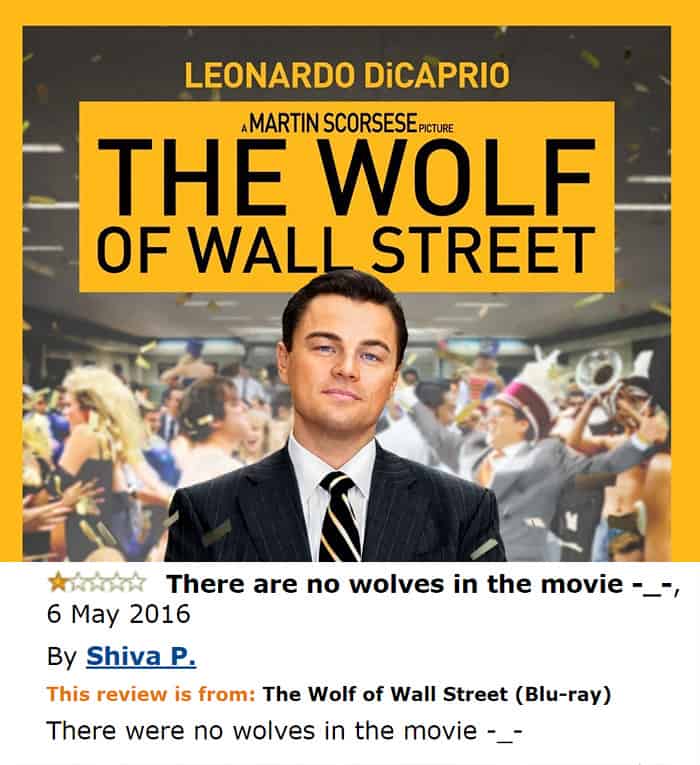 #7. And this person spotted the spoilers on this book cover immediately.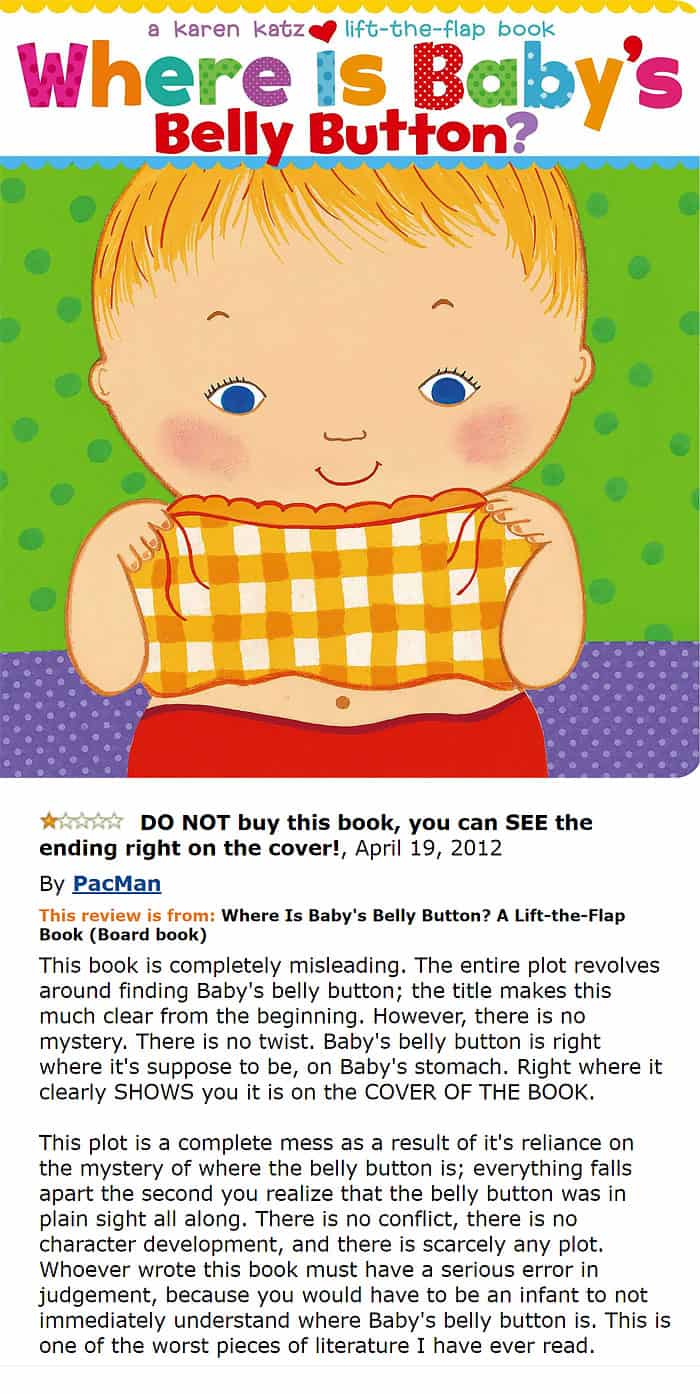 #8. They might be pricey, but these $3,000 Nike trainers were SO worth it.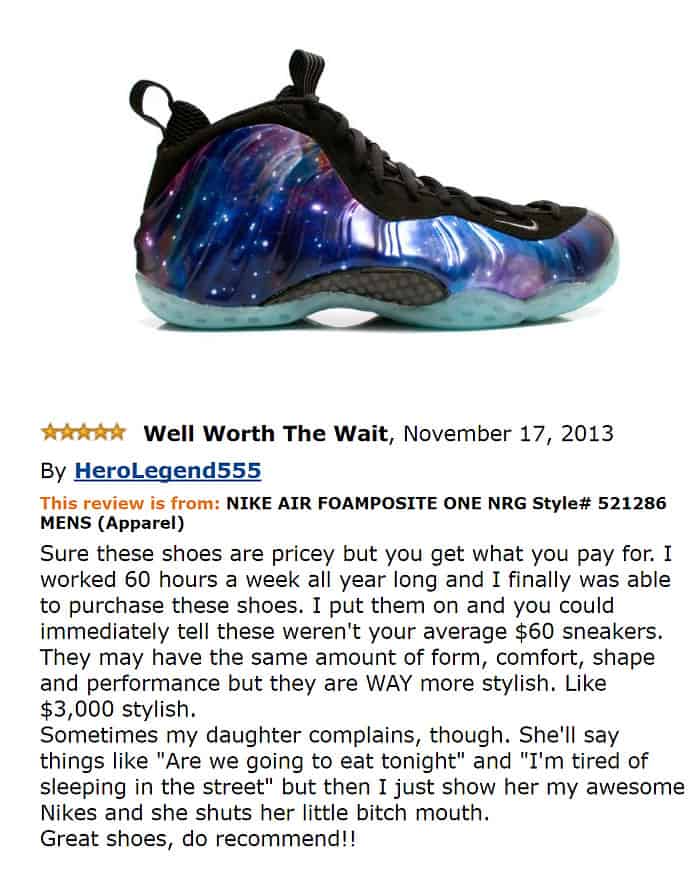 #9. This Male Chastity Device is making a teenage boy very sad, but his (slightly scary) mom is very happy.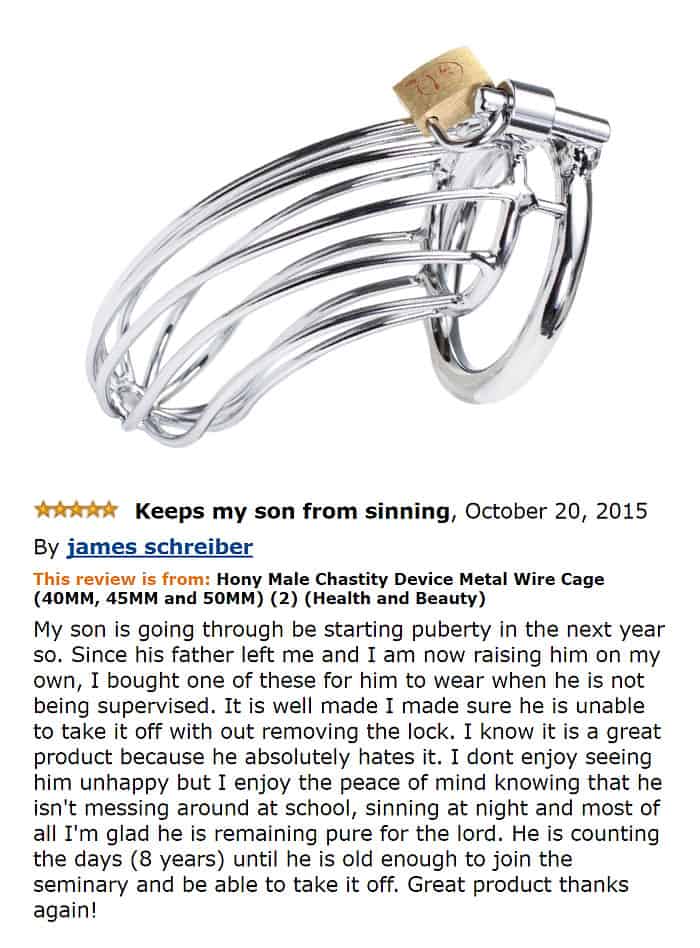 #10. This Banana Slicer has the ability to save marriages (and slice bananas, we assume).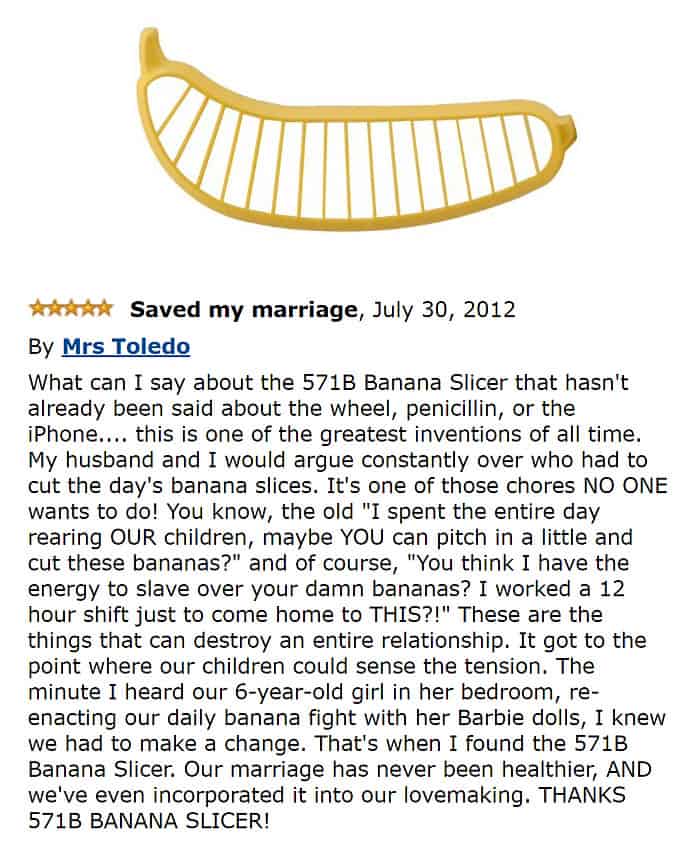 #11. This Rubber Penguin Mask isn't just for costume parties.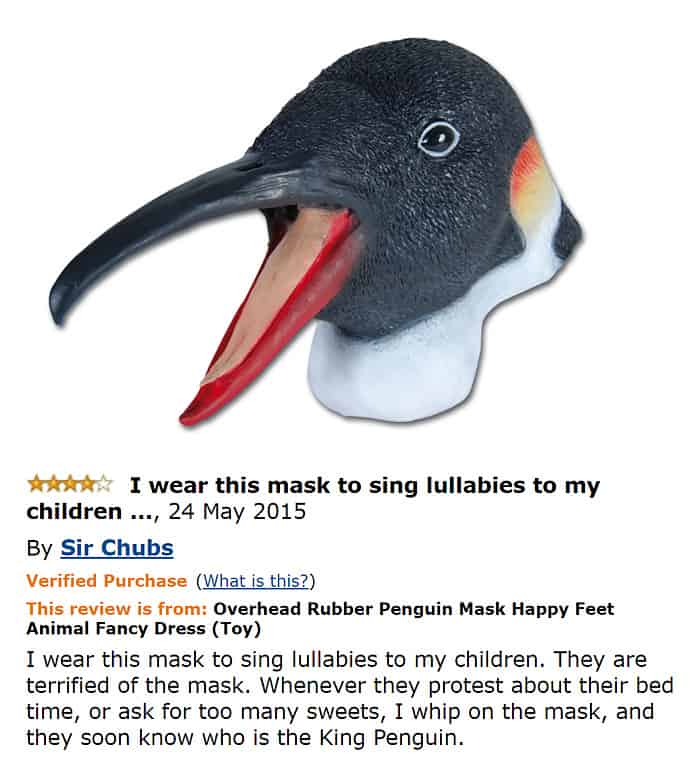 #12. Four ports in a USB wall charger are better than one, but it can lead to new issues…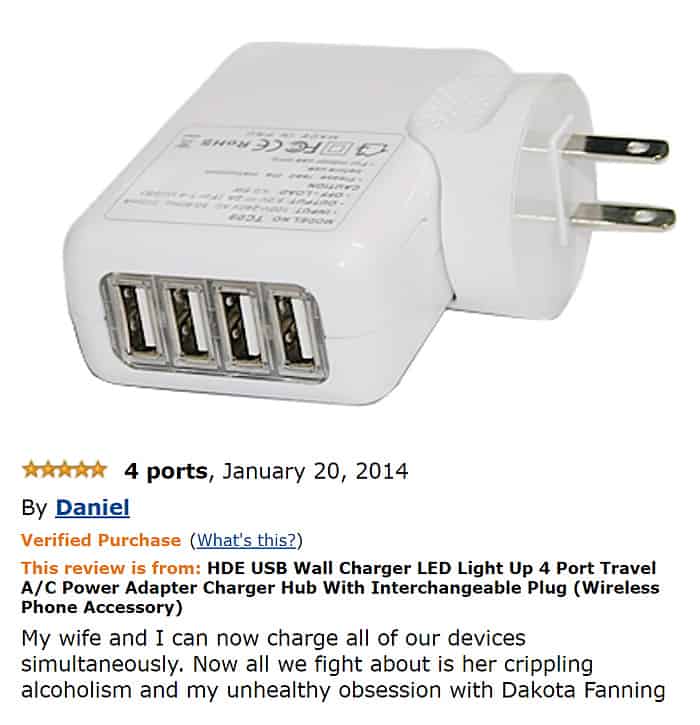 #13. This Veet Hair Removal Gel Cream had some unexpected side effects.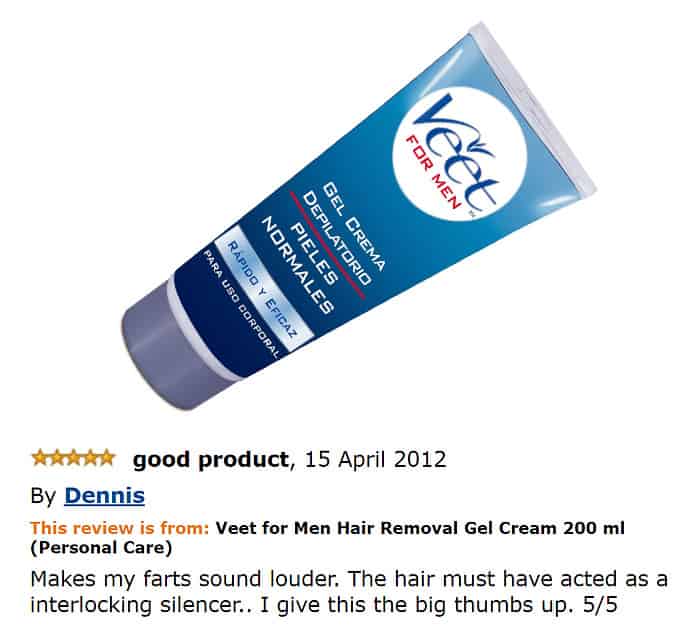 #14. Thanks, Brian, for sharing the many functions of a tub of glitter.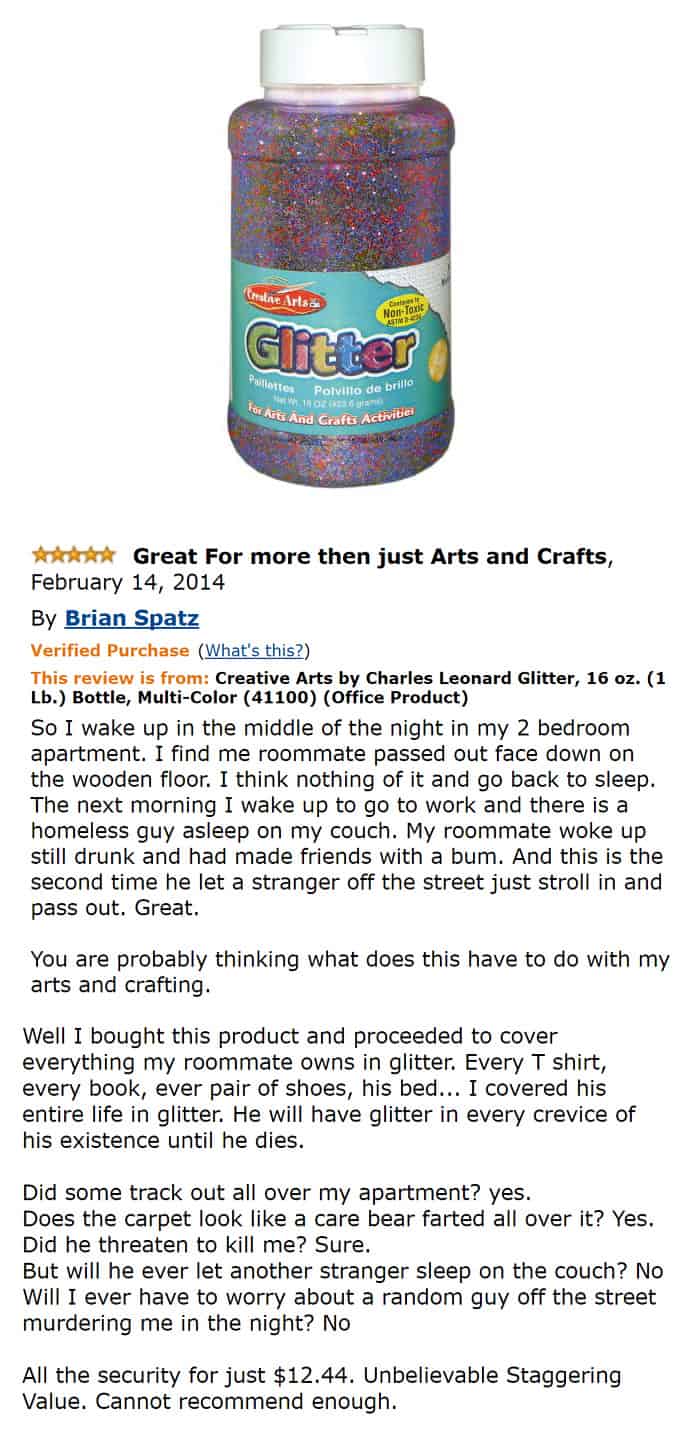 #15. And this reviewer just couldn't resist a dig at EA's expensive downloadable content.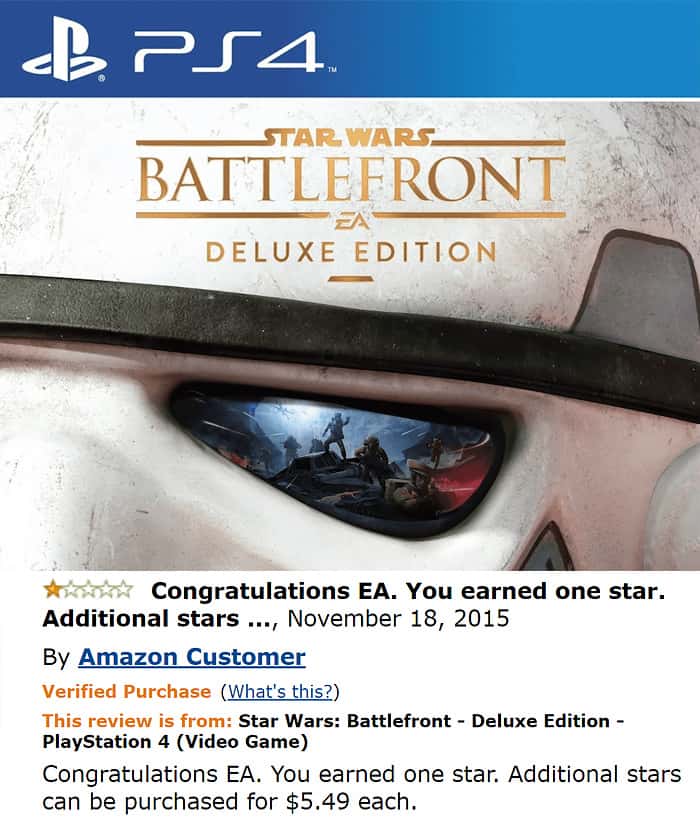 You May Also Like