If you're a few hundred dollars too short to fund your favorite nomad's entire vacation, here are a few gift ideas to make their travelling experience easier and more enjoyable:
#1. Baliloca Handsfree Anti Theft Purse.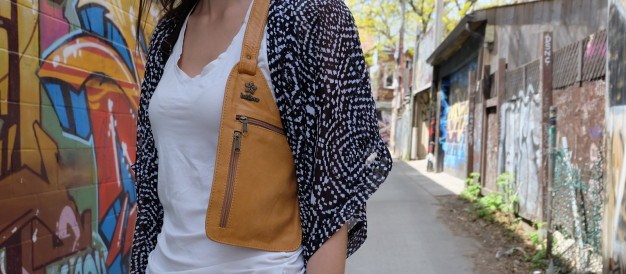 Frequent travelers know the dangers of roaming unfamiliar streets. This leather bag lets them party more and worry less. After all, that's what vacations are for. Available for $44.95, Amazon.com.
#2. Bear You've Been Travel Pillow.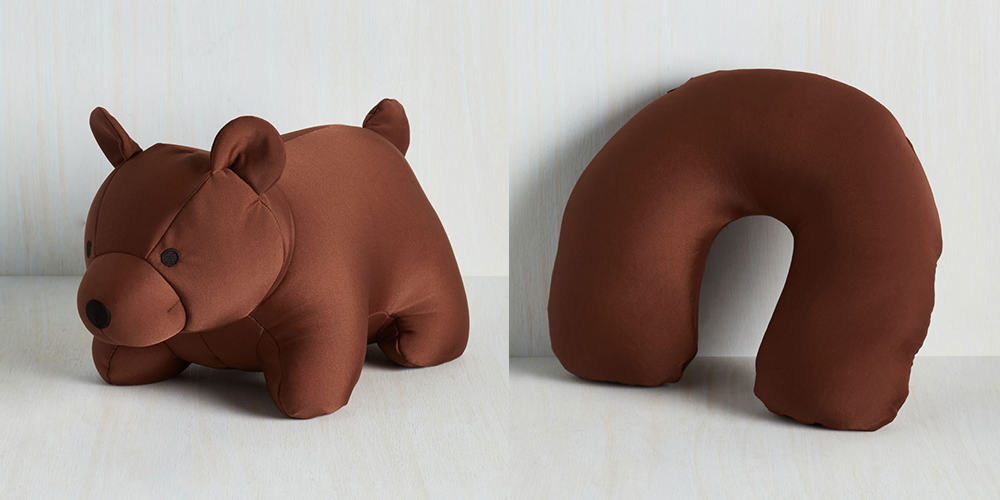 Snuggle up anywhere with this brown grizzly that transforms into a neck pillow. So cute, it's un-bear-able! Available for $8.99 (70% off!), Modcloth.
#3. Travel Hoodie Pillow.
The HoodiePillow is exactly what you think it is: the offspring of a sweatshirt and an inflatable pillow. Available for $24.95, hoodiepillow.com.
#4. Cat Eye Mask.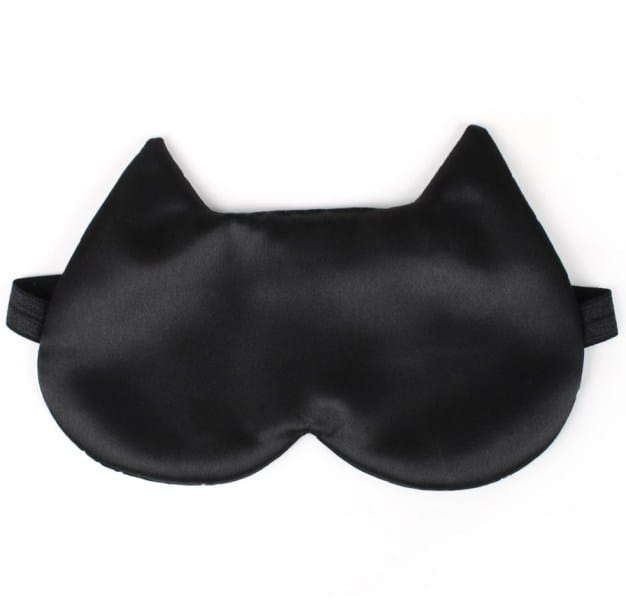 Because cat naps, that's why. Available for $24, catbird.com.
#5. Speakeasy Travel Scarf.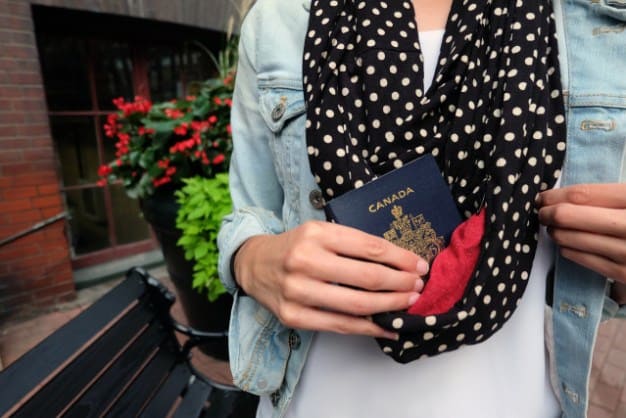 They say it's best to hide valuable things in plain sight… how about in a secret compartment hidden in a scarf? Leave your grandpa's money belt in the 80s where it belongs. Available for $55, Etsy.
#6. Foldable Aviator Sunglasses.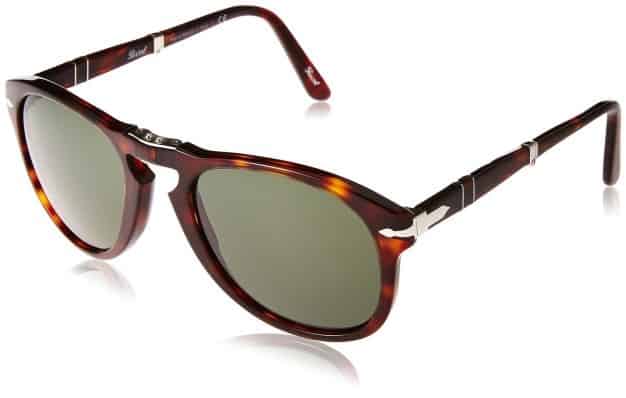 Some people are especially clumsy when it comes to travelling with sunglasses. Help a friend minimize the number of shades he murders by giving him a pair that's collapsible. Prices range from £111.16 to £251.00, Amazon.
#7. Leather Travel Wallet.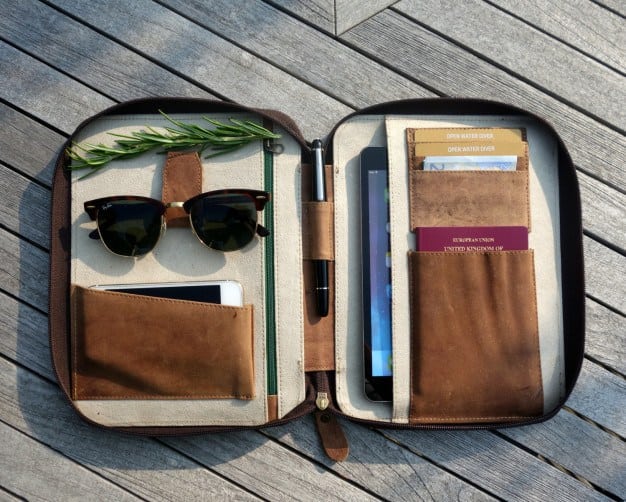 Keep all your essentials in one chic leather case, you dapper thing, you. Available for $51.05, Etsy.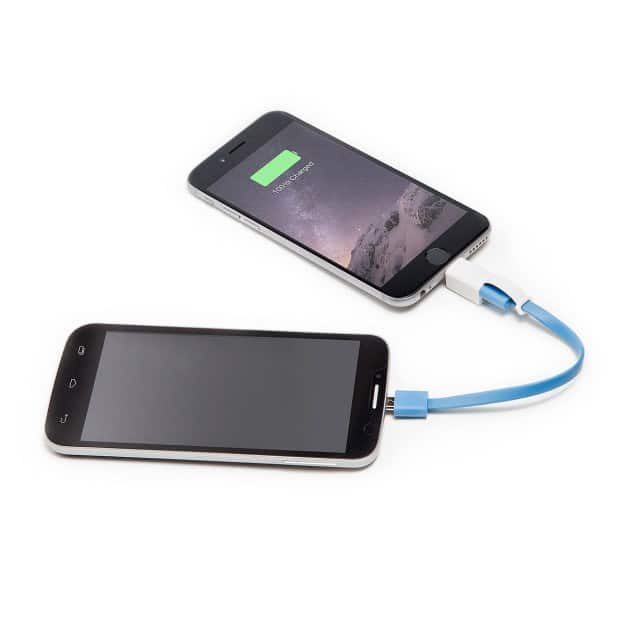 What if your friend or family member gets stuck battery-less somewhere with no power outlet? With this gadget, one can befriend a stranger and proceed to suck the life out of him. Er, his phone's battery, we mean. Available for $10, uncommongoods.com.
Please note: this will not work to connect two iPhones or transfer battery power from an iPhone.
#9. Travel Adapter/Portable Router.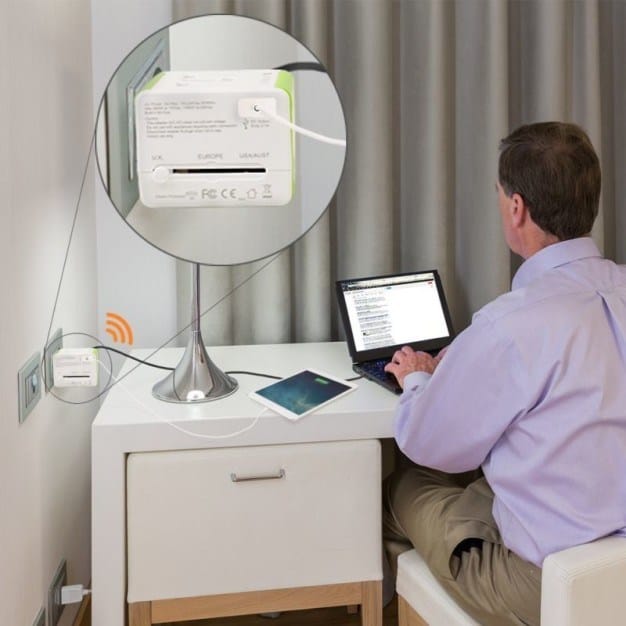 The Satechi Travel Adapter converts to all the major plugs, has two slots for USB charging. Oh and did we mention IT EVEN TURNS INTO A PORTABLE ROUTER. This is the 20th century, what did you expect? Available for $32.99, Amazon.
#10. Smartphone Camera Lenses.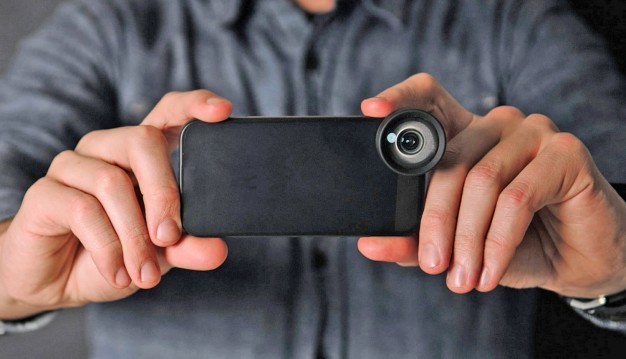 Let's face it: on its own, a phone camera will never do justice to magnificent, scenic views. But with a little help from these wide-angle lenses, your iPhone could capture the Tokyo skyline a thousand pixels closer to reality. Available for $99.99, Moment.
#11. Instant Lomo Camera.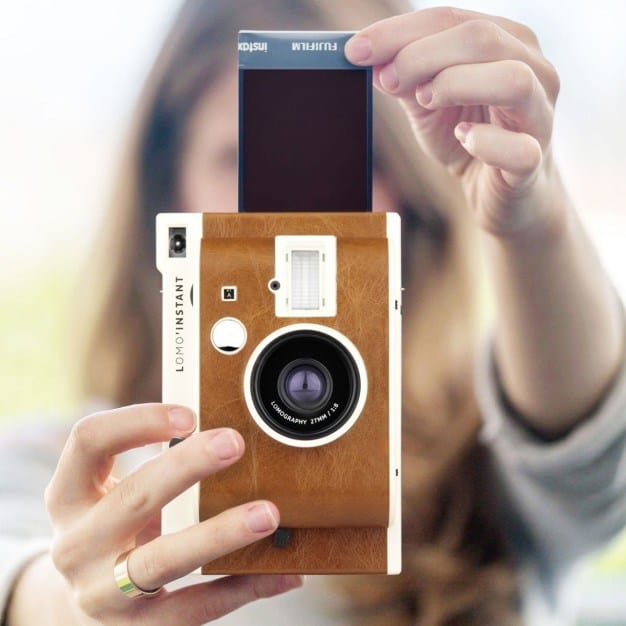 Get the flexibility of a digital camera — multiple lenses, long exposures — with the old school novelty of instant photo prints. Just what a hipster-techie-nomad needs. Available for $115.89, Amazon.
#12. Kindle Paperwhite.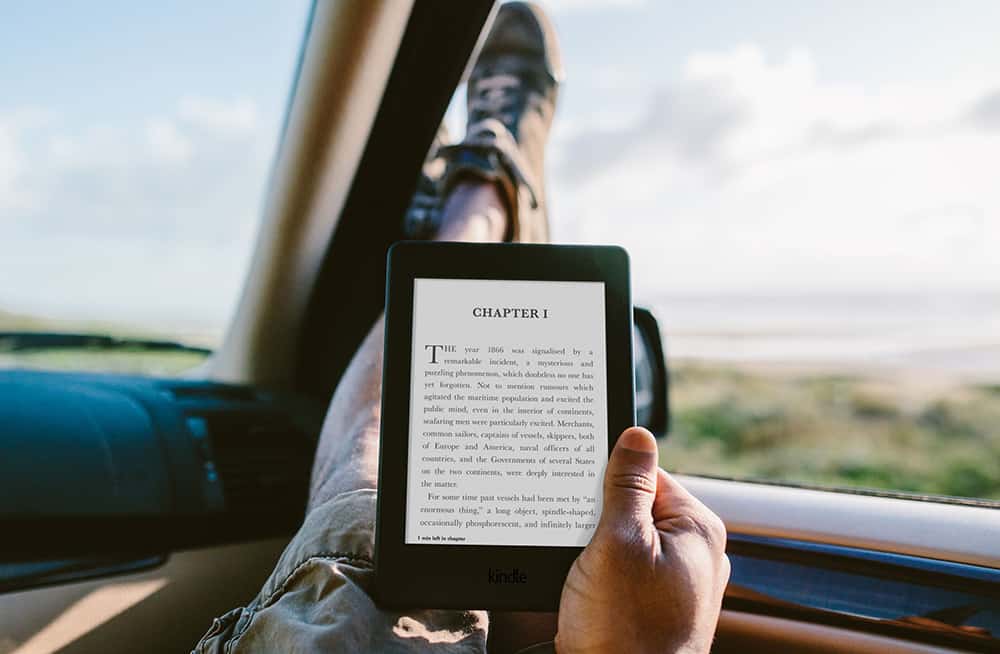 For the travelling bookworm, this is a godsend. No one will travel with their limited-edition Ayn Rand hardcovers when they can read 100 more novels using the Kindle; it's just common sense. Available for $119.99, Amazon.
#13. Foldable Sneakers.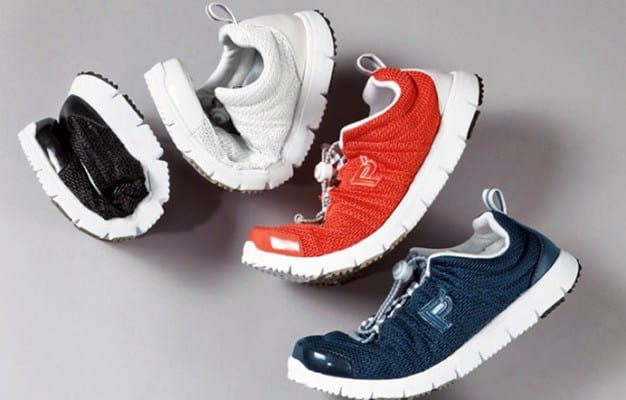 This miracle sneaker is so comfortable and durable (it comes with a 1,000-mile/six-month guarantee!) that it's hard to believe it folds down to take up practically zero space in your suitcase. Prices range from $16.49 to $98.99, Amazon.
#14. Chic Foldable Ballet Flats.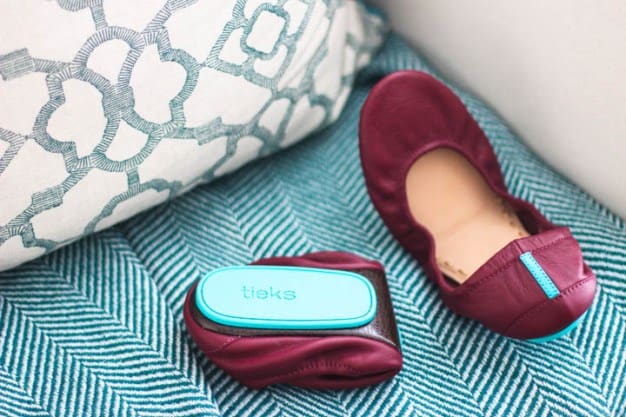 Would you be able to live down the shame of touring world-famous spots in Europe in *gasp!* a pair of running shoes? Get the comfort of Nikes, without the fashion faux pas. They fold down the middle, making them ideal travel shoes for stylish globetrotters. Prices range from $175 to $345, Tieks Boutiek.
#15. Calypso Crystal Luggage Tag.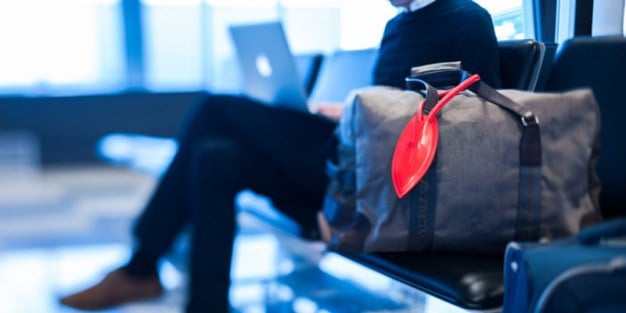 It's the luggage tag of the future: pair it with your Smartphone to track your bag's whereabouts. No need to watch the carousel like a hawk, you'll just get a ping once it goes around the corner. Available for €169, Calypso Crystal Tag.
#16. Turkish Peshtemal.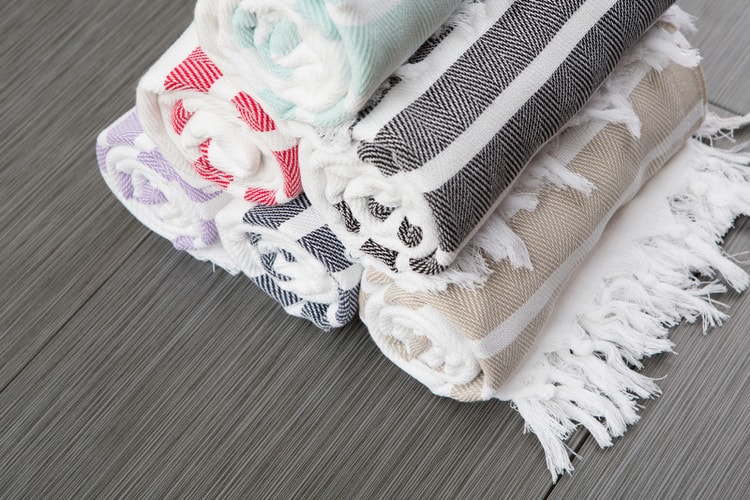 These Turkish peshtemal towels give a new meaning to "bathing beauty". Handmade by one Istanbul family, they are quick-drying, big enough for the beach, yet light enough to fit into a carry-on. Available for $38, Findinkli Linens.
#17. French Spice Stack.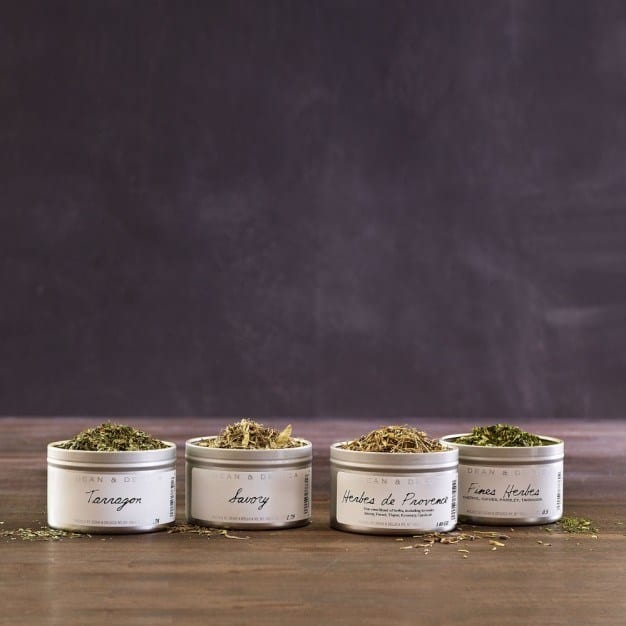 For hardcore foodie, there's nothing worse than forcing yourself to eat a bland meal. Create Mediterranean-inspired gourmet dishes out of boring fare with these stackable airtight spice containers. Available for $25, deandeluca.com.
#18. Carry On Cocktail Kit.
Make your  friendly neighborhood alcohol snob's flight interesting: this complete set of special equipment will allow him/her to fix the perfect Old Fashioned 6,000 feet off the ground. Oh, and don't worry, the maker's say, "it will make it through security just fine." Now they can fly — in more ways than one. Available for $24, W&P Design.
#19. Map Necklace.
Have an address of your choice engraved onto a 14K gold or silver plate, and mark your location with a tiny diamond. Make sure your travel-crazy sweetie finds her way back home, no matter how far her feet take her. Available for $150, Three Jane.
#20. Airport Code T-shirts.
If your S.O. likes to wear his home pride on his sleeve, why not make it literal? This way, he can take home with him even when he's thousands of miles away. Available for $32, pilotandcaptain.com.
#21. Scratch Map Deluxe.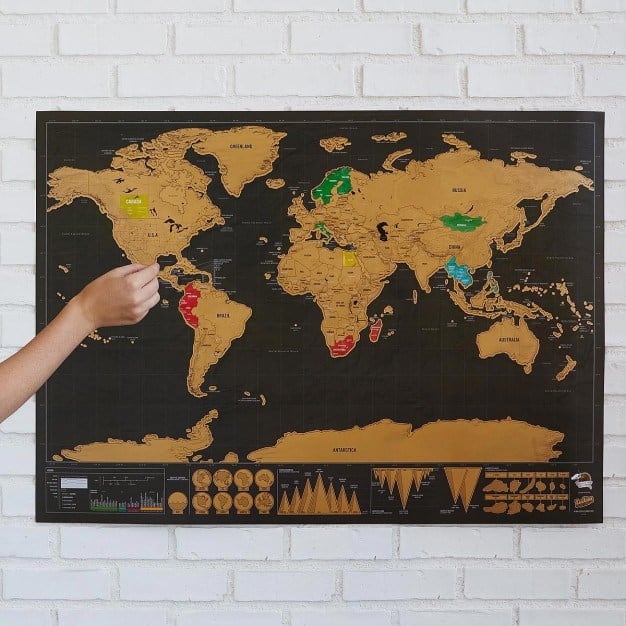 The world is your oyster! This interactive map lets you scratch off the gold to reveal vivid bursts of color underneath each location. Travel helps the modern-day nomad uncover the hidden beauty behind different destinations… on this map, and in the real world. Available for $35.95, uncommongoods.com.
#22. Monogram Weekender Bag.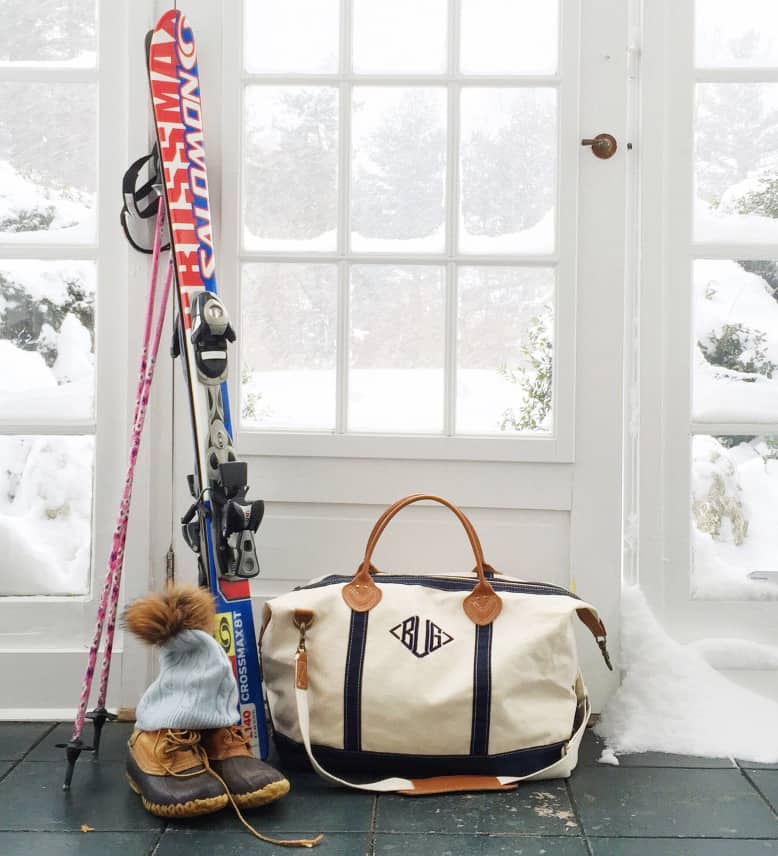 Whether for a short getaway or for a longer trip (use it as a carry-on for airplane flights!) the canvas weekender tote is the perfect travel buddy. Plus, you can brand it with a monogram. Prepsters, rejoice! Available for $93.50, Buggy Designs.
#23. Leather Passport Cover.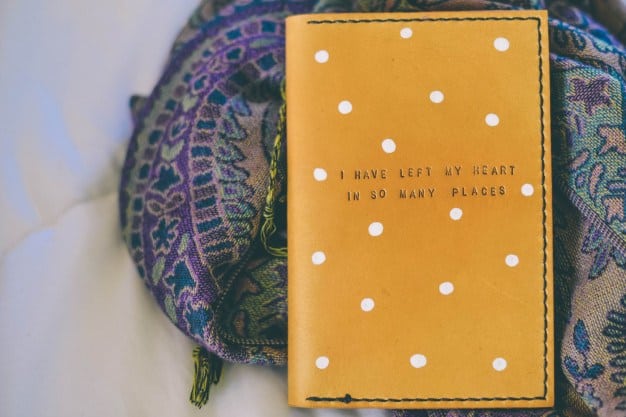 Have your friend carry their most important travel document in style with this quirky and customizable passport cover. Available for $69, Etsy.
You May Also Like