Catarina Ordua Pérez, who was 99 years old, had one last wish before she passed away: to have a giant statue of a dick placed atop her grave.
This past weekend, her family presented the finished monument — a roughly 600-pound, 5-and-a-half-foot-tall cock and balls erected on her tomb in a cemetery in Mexico — as a "recognition of her love and joy for life."
In an interview with VICE World News, her grandson lvaro Mota Limón said, "She wanted to break the paradigm of everything Mexican, where things are sometimes hidden because of not having an open mind…She was always very avant-garde, very forward-thinking about things."
In the eastern state of Veracruz's little hamlet of Misantla, Dona Cata, as she was affectionately known, had a special fondness for penises and what she thought they symbolised.
Mota Limón recalled that "She always said, in the Mexican sense, that we were vergas,"
Few terms in Mexican slang are as lively as "verga," which is perhaps best translated as "cock" in English due to its widespread use as a swear word. "Verga" can be a vicious insult that tells someone to go fuck themselves (vete a la verga) or that they're not worth anything, depending on how it's used (vales verga). If something is "verga," it can also be a compliment or a badge of honour that it is awesome or badass.
According to her grandson, Doa Cata frequently used the term "vergas" to describe the members of her family. She meant that they were individuals of moral integrity who had "integrity, courage, passion, and at the same time, love and joy," according to Mota Limón.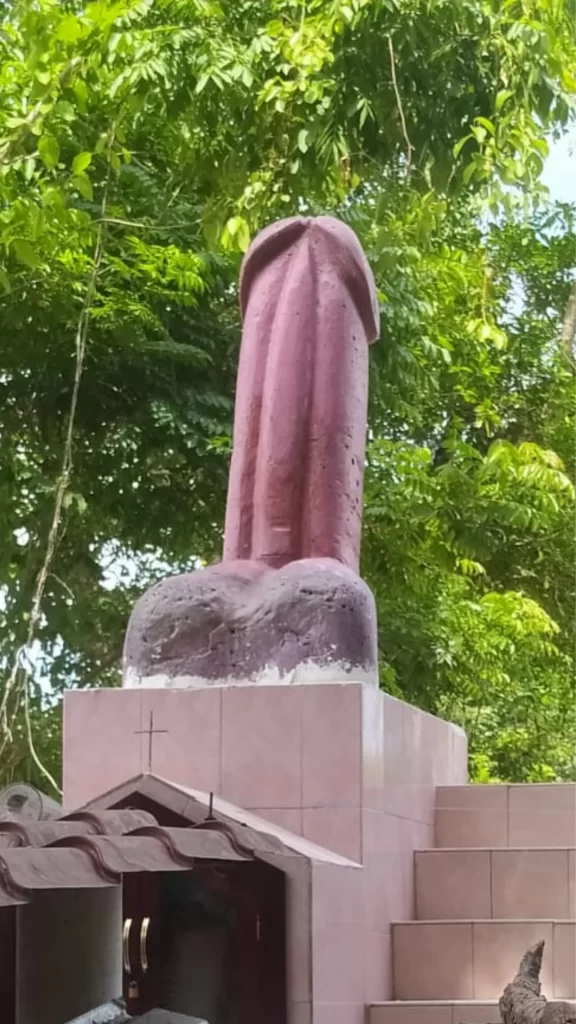 Because of her tenacity and drive, the great-grandmother, who was raised in poverty and didn't go to school as a child, rose to prominence in the Misantla community. Knowing the influence she had in the region, politicians made it a point to court and visit her frequently.
According to Mota Limón, Doa Cata taught her children, grandkids, and great-grandchildren that they were vergas and could achieve anything they set their minds to, especially the women, in a society that was heavily influenced by machismo. The family had many members who pursued diverse occupations. His sister earned a doctorate. Mota Limón himself earned two master's degrees and held the office of town mayor for a while.
According to Mota Limón, his grandmother had a "saw life with great optimism and that problems shouldn't overwhelm us." With the metaphor of a penis, she explained to the family what she meant when she said, "one should not give up. When problems arose, you needed to face them head-on."
Over the years, Doa Cata had told her family and the locals of Misantla that she wanted a penis to be placed on her tomb when she passed away. Mota Limón assumed it was simply grandma being grandma, as she always is: outspoken, snarky, and amusing. She didn't seem serious in his opinion. But he did ask her about the old desire before she passed away.
"She told me that it was her desire so that no one would forget her and that everything we loved about her would be remembered more easily," he said. After Doña Cata's death on Jan. 20, 2021, "we talked as a family and decided to make her dream come true."
Mota Limón called a local engineer in town who makes plastic products like water tanks and kid's playsets and inquired whether he was up to the challenge, albeit it took some time to get the process going.
"At first I thought it was a joke," said Isidro Lavoignet, the engineer behind the statue. "Because it's not very common to see these kinds of sculptures or monuments, and even less so in the memory of someone who's deceased."
Lavoignet began working once Mota Limón assured him again that he was serious about the request. The statue was constructed by a group of 12 individuals over the course of over a month, including a carpenter, a sander, a sculptor, and a carver. When the first attempt at the ballsack was "disfigured," they were forced to restart the process of "melting materials to give it the requisite amplitude so that the testicles could be created," which added significantly to their delay.
Despite the fact that Doa Cata "broke taboos," Lavoignet wasn't truly astonished when he declared the project was the "strangest that we've ever built."
After the grave was shown on July 23, pictures of it rapidly started to go viral on social media. The controversy around the dick statue in the local media has also generated some intriguing new demands for Lavoignet's services. The relatives of a recently departed person who spent years working in the construction sector wanted him to make a gravestone in the shape of a dump truck.
However, as Mota Limón recognised, not everyone is pleased with the penis statue in Misantla.
"Of every 10 people, I think that around seven see (the statue) positively, and if they don't see it as a good thing, they at least respect (Doña Cata's wishes)," he said. "There's others, who in their conservative values are very closed-minded, very square, who see it poorly."
The family had addressed the repercussions when creating the statue, according to Doa Cata's grandson, and they were ready for the "onslaught of criticism."