The popular smartphone game Fruit Ninja might make it look easy, but as one barbecue party-goer named Ali found out recently, cutting a watermelon with a sword is actually tougher than it looks. Especially if you don't hit the watermelon.
First, Ali shows off his scimitar sword. This already seems a bit sketchy.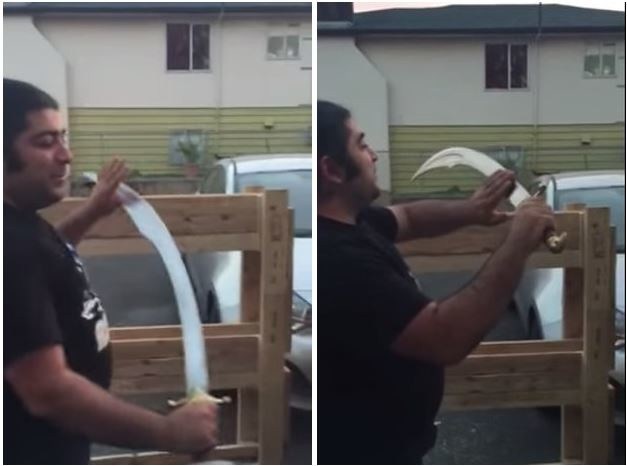 YouTube
And here we have the (not really) doomed watermelon as Ali lines up his shot: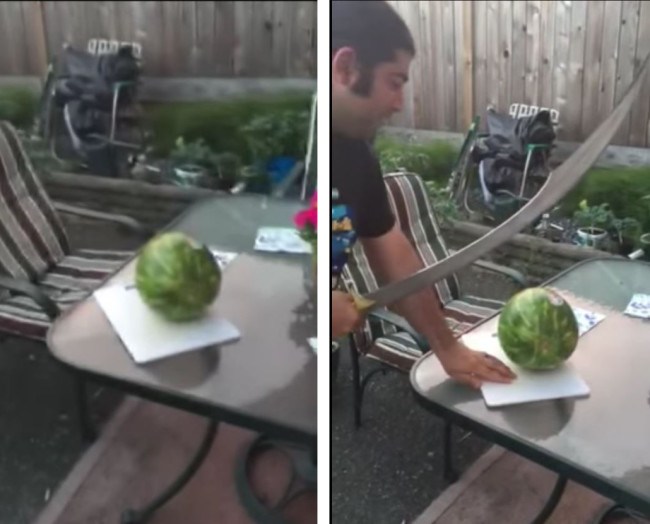 YouTube
He swings… and he misses. D'oh!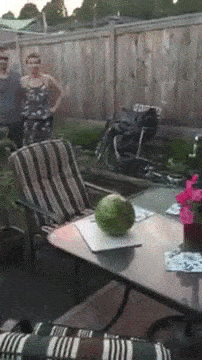 YouTube
A truly spectacular fail.
Check out the full video below:
[youtube id="upb1XMwKTSI"]