Motocyclist and YouTuber RPSTV was cruising along recently when he witnessed a hit and run, as a man in a white Saturn rammed the back of a Honda before speeding off.
RPSTV zooms off on his bike to chase the Saturn down, and is able to capture his face and license plate on camera as he tells the driver to go back to the scene of the accident.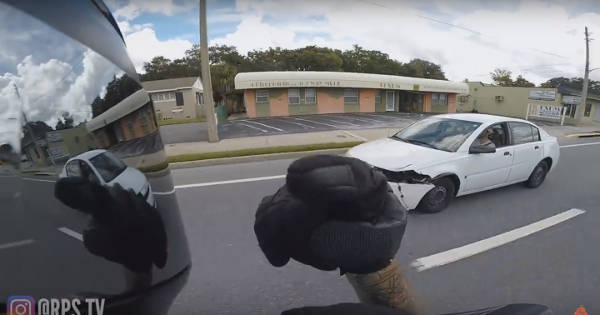 YouTube
The motorcyclist abandons the attempt as he begins to think the Saturn driver could turn violent, but he still saved the day (and a whole insurance company headache) for the Honda driver.
Click to the next page to watch the dramatic footage.