Our favourite kind of inspiration always comes in edible forms. While it's true marriage isn't exactly what everyone wants, we can all agree on one thing we do want: CAKE!
After going through this list, you'll probably want to get married just for a slice.
#1. This white and gold beauty.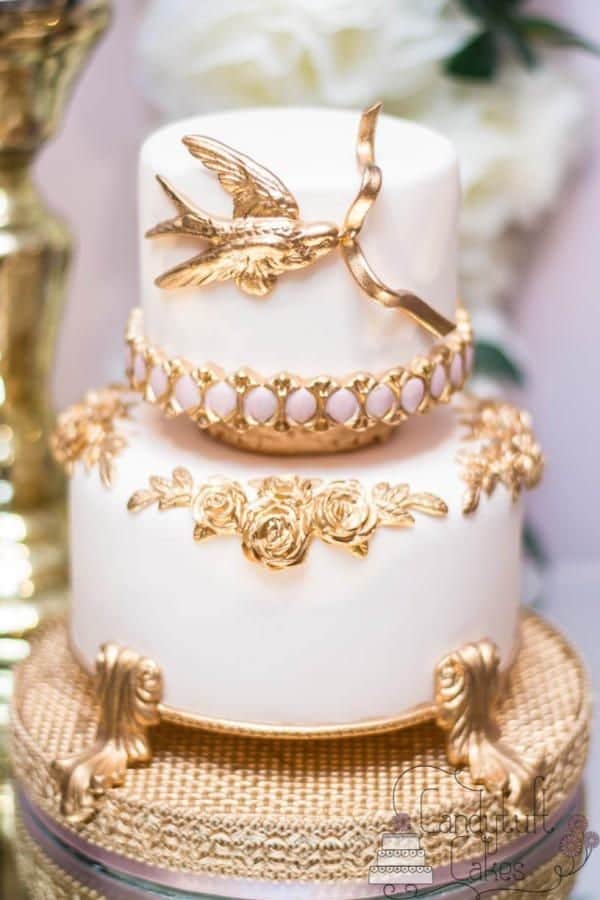 modwedding
Keeping it simple, sweet and traditional.
#2. This naked cake for an elegant winter wedding.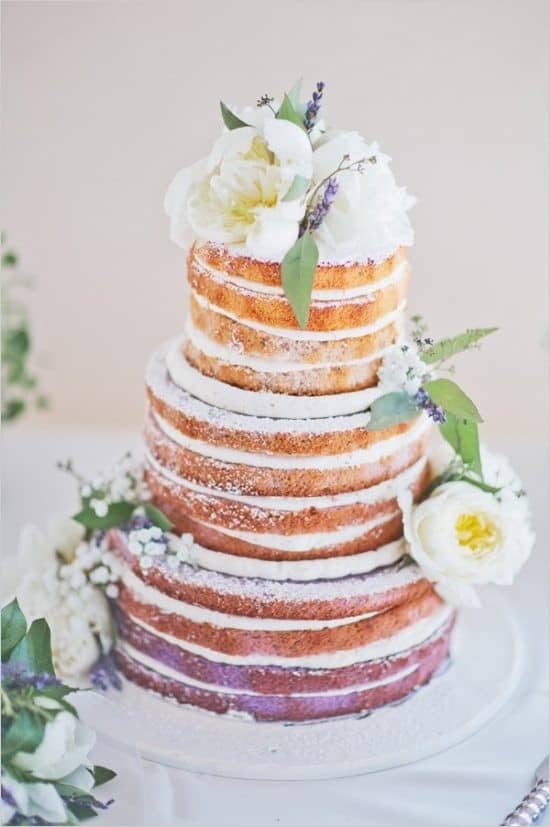 weddingchicks
Low on icing, but high on style.
#3. This sequinned cake with the cutest cake toppers.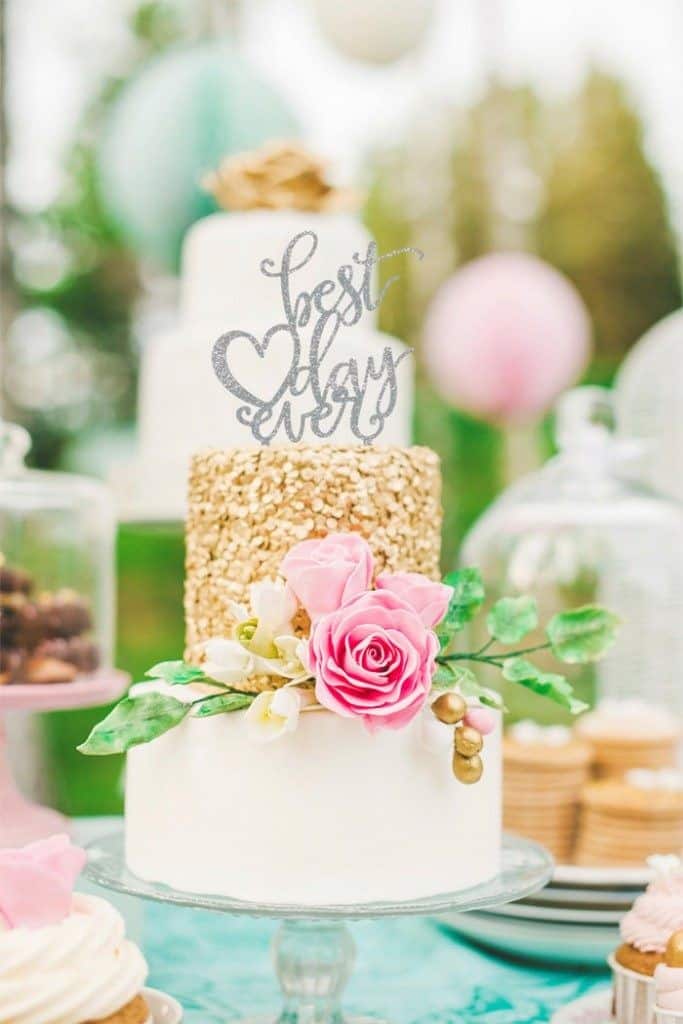 thebridebox
Best day ever? More like best Cake ever!
#4. This tall cheese tower as a savoury alternative to cake.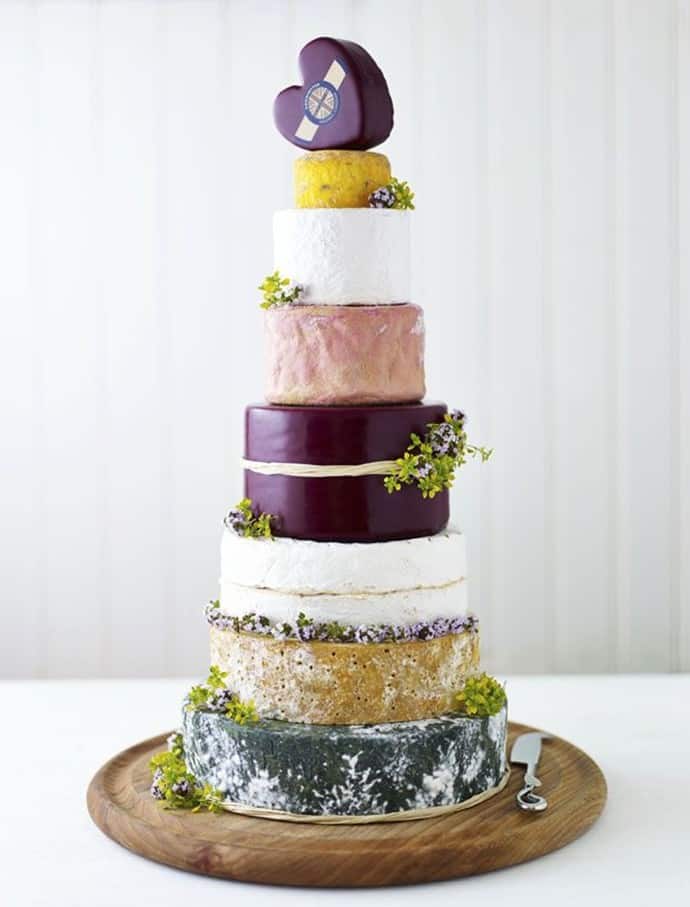 paperandlace
For the couple who just absolutely cannot live without cheese or each other.
#5. Or this other cheese tower with softer color tones.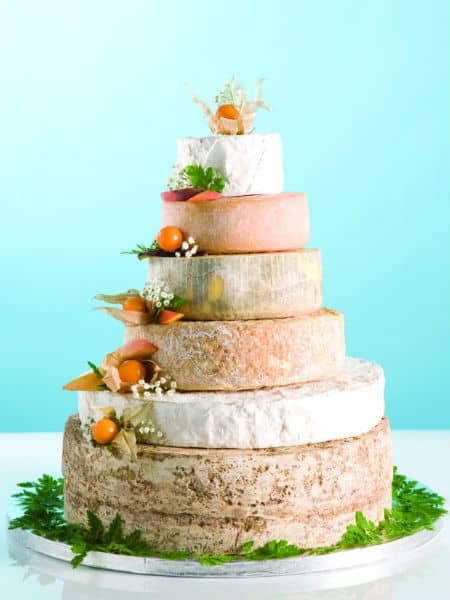 tv3
Serve these to guests with crackers and fruit for a guaranteed hit.
#6. This watercolour masterpiece.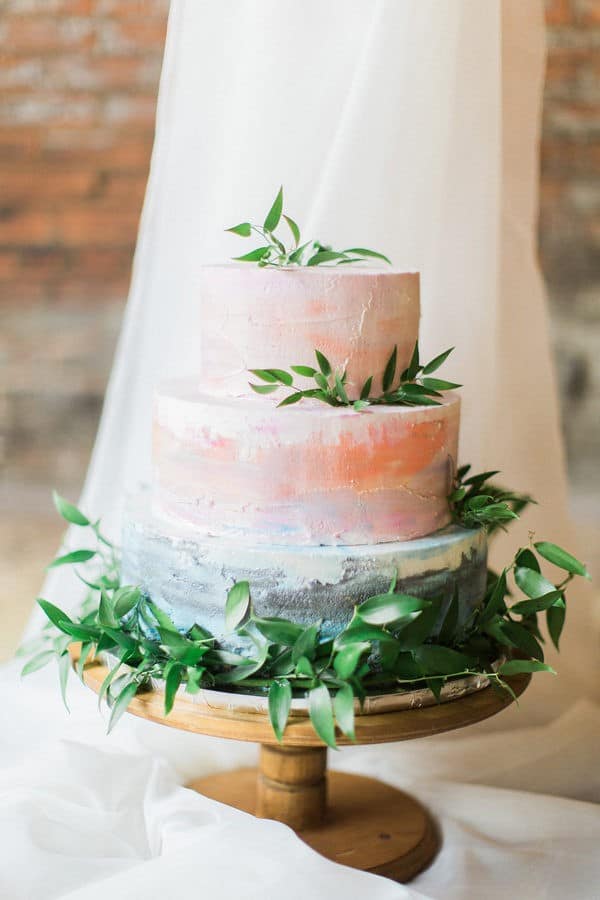 ruffled
Great for a laid-back wedding.
#7. This simple three tier cake with succulent toppers.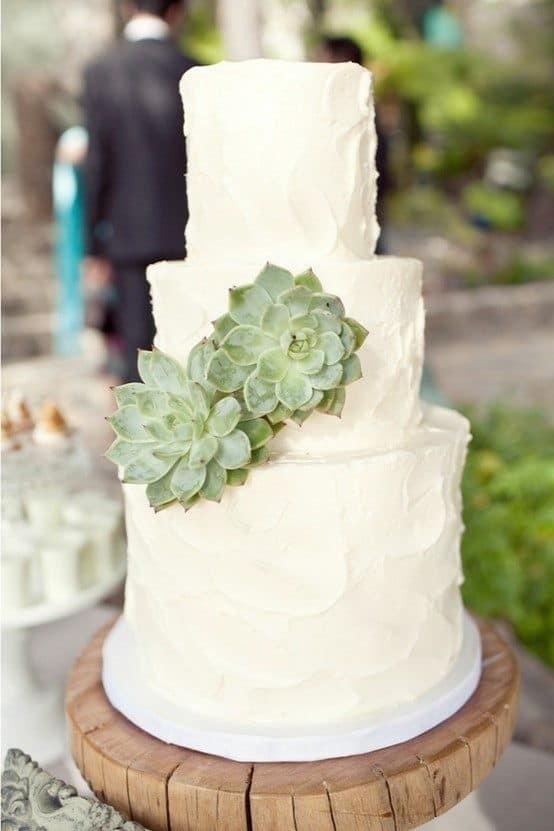 thesoutherncaliforniabride
Perfect for a simple bohemian theme.
#8. This strawberry and chocolate naked cake.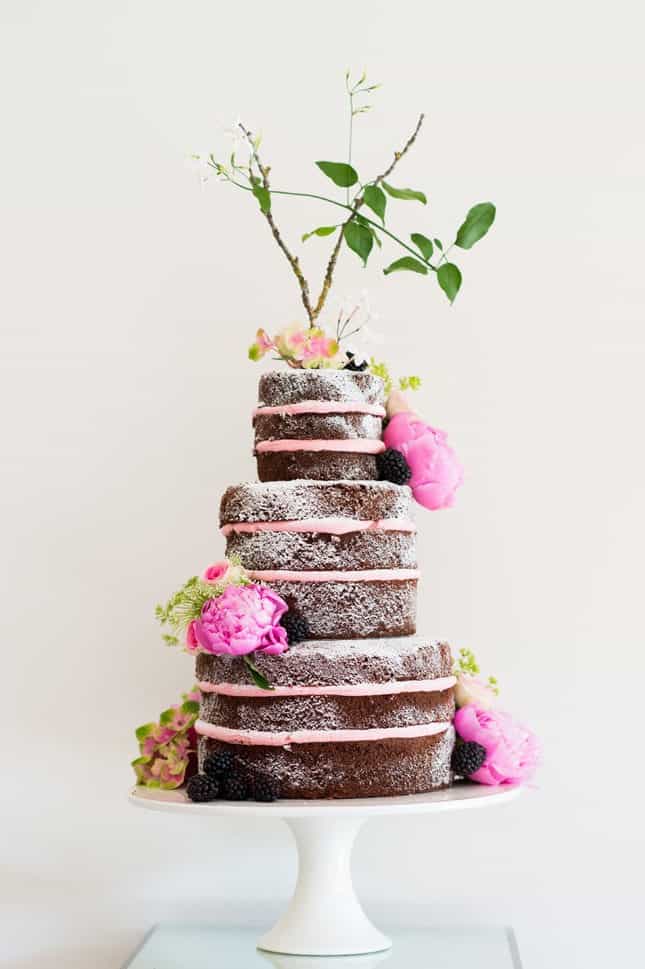 confetti
The perfect centrepiece for a spring spread.
#9. This crystal and geode cake that shines in all the right places.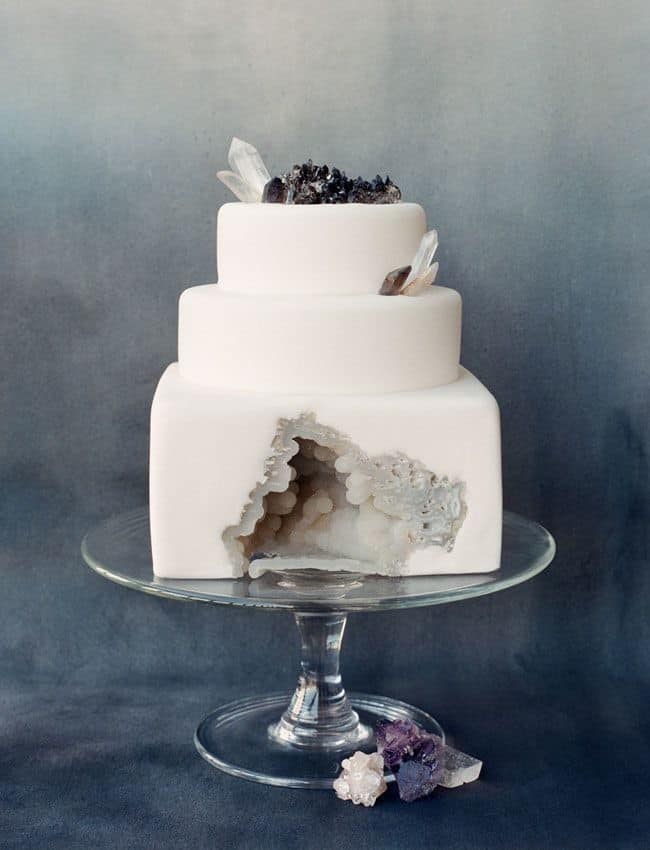 pinterest
You can use candy to make the crystals! How cool is that?
#10. This eclectic cake with a painted owl piece for the quirky couple.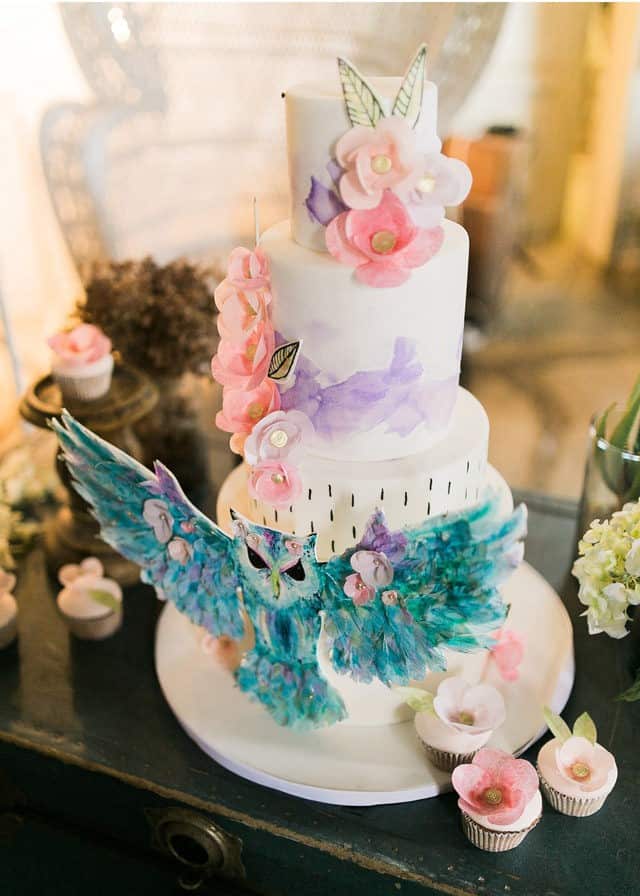 burnettboards
We absolutely love everything about this cake.
#11. This gold and pink ombre paint drip design.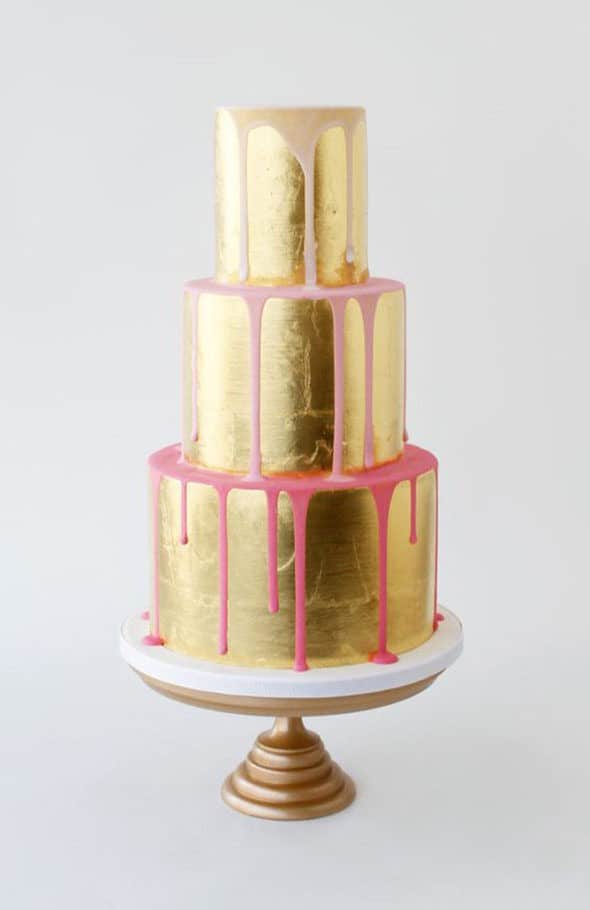 fayecahillcakedesign
Simple yet fabulous.
#12. This geode cake that looks waaaaayyyy too real to eat.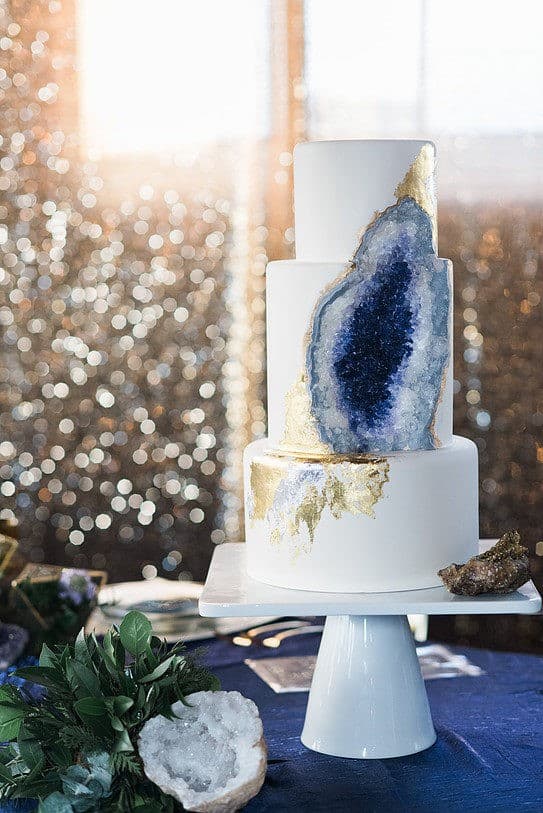 intricateicings
That's a cake, we promise!
#13. Or this beautiful cake with ombre crystal candies.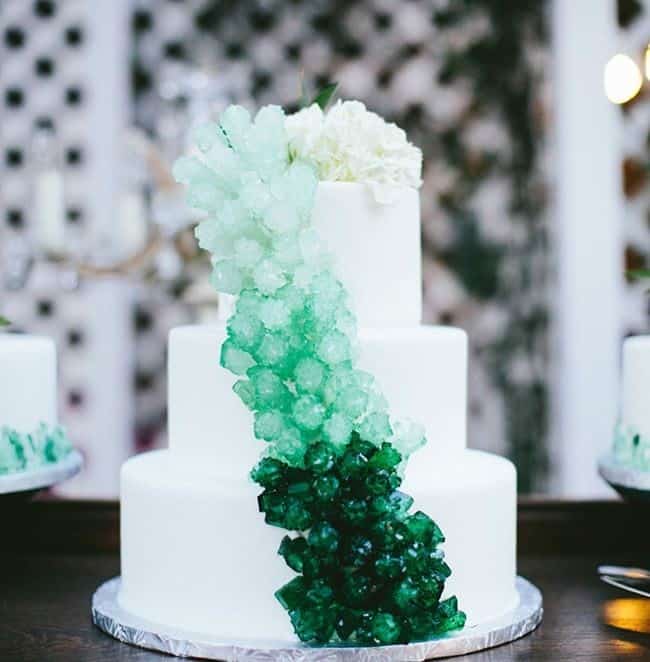 pinterest
Don't worry about the crystals — they're candy!
#14. This cake that looks straight out of a fairytale.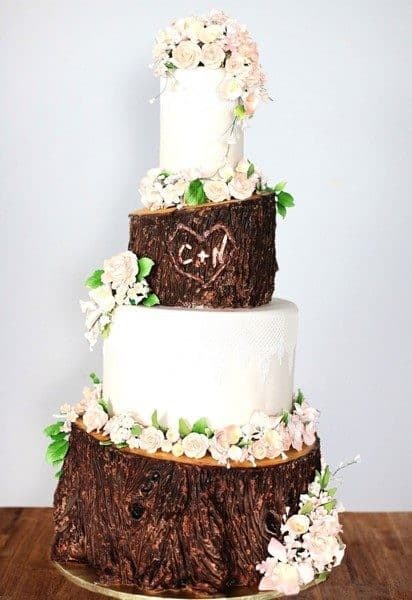 livingly
And those carved initials add the perfect personal touch.
#15. This elegant white and gold three-tier.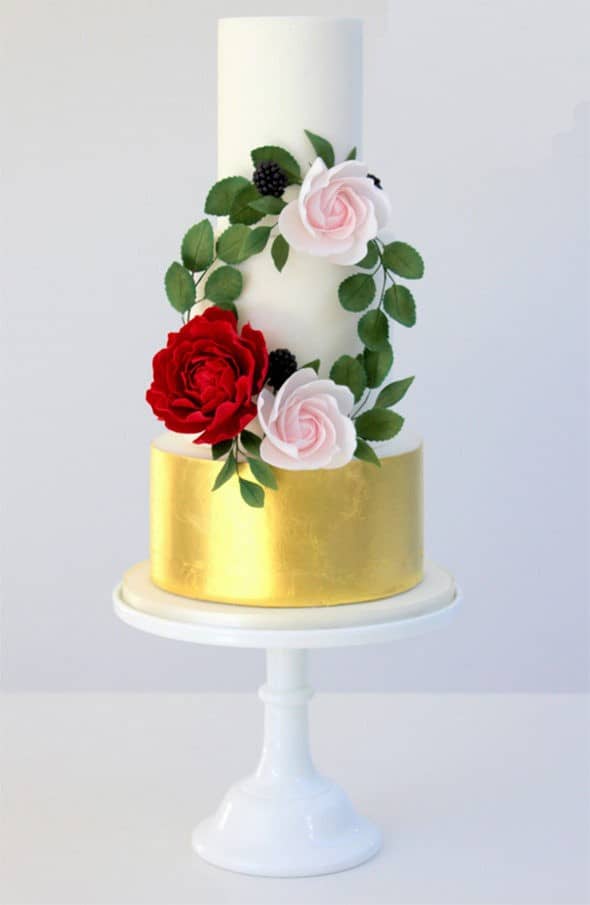 covecakedesigns
For when you want to keep things plain and pretty.
#16. This sweet and simple fig pecan cake with a caramel drip.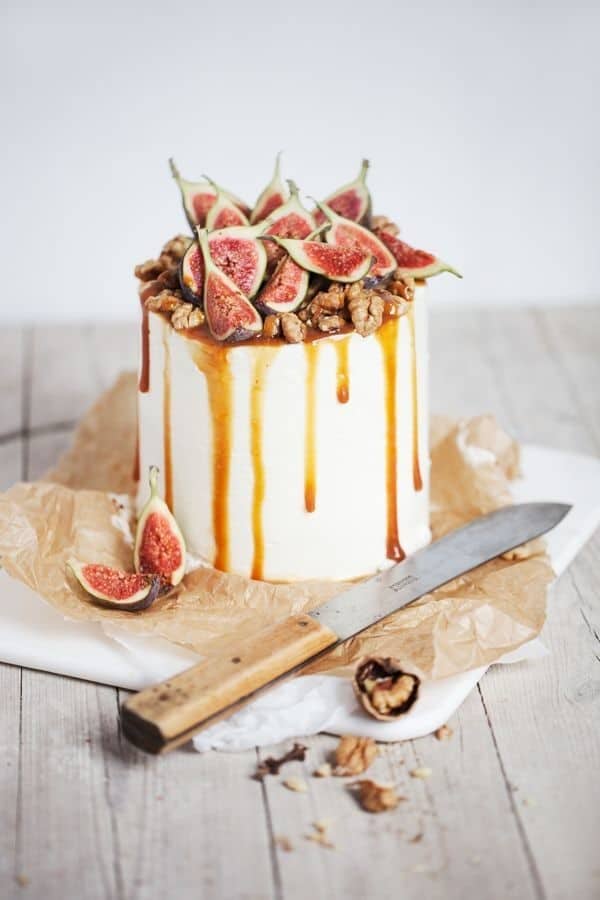 barossabride
Perfect for small gatherings and laid-back weddings.
#17. This native-inspired cake with a geode topper.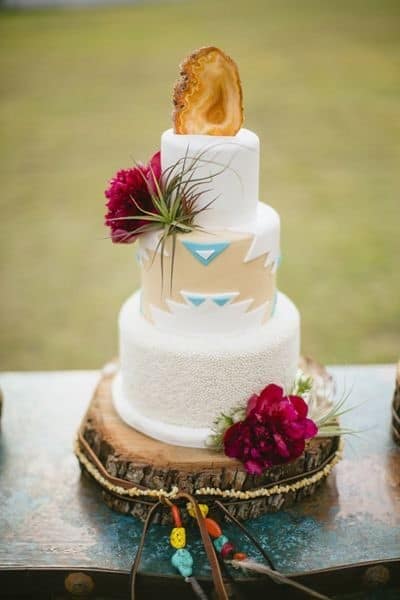 pinterest
Make this cake the center of attention at your outdoor wedding.
#18. This effortlessly chic cake.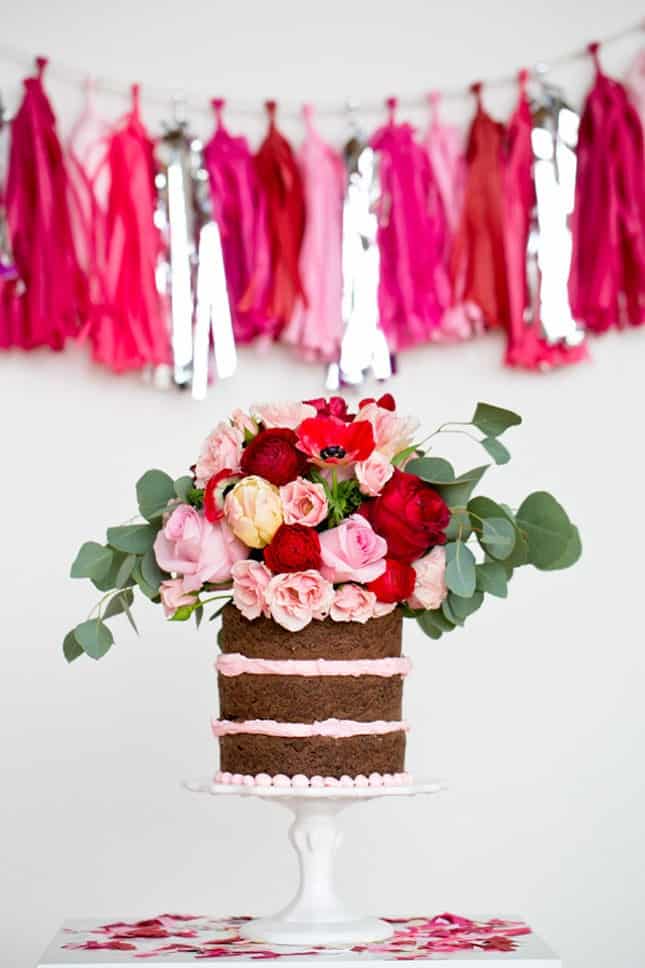 confetti
We totally love the flower power topped on this cake.
#19. This gold leaf cake from a Frida Kahlo-inspired wedding.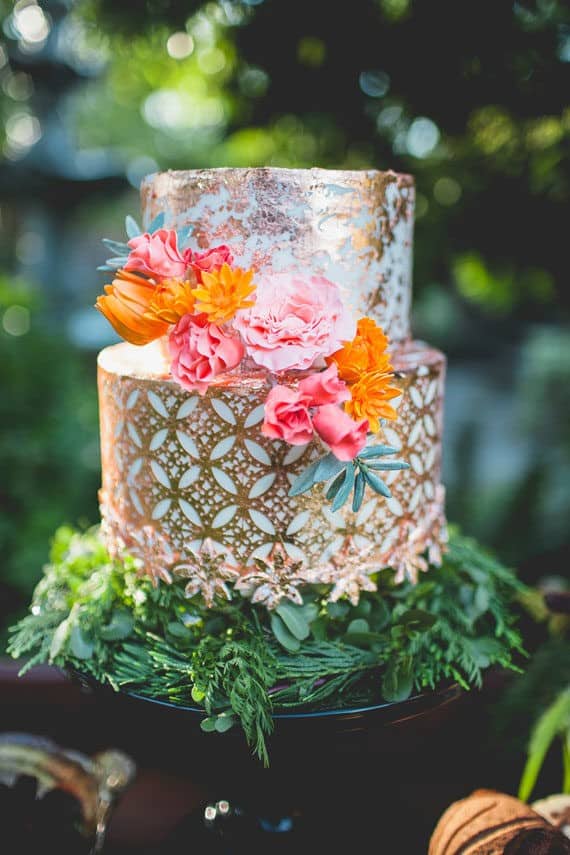 100layercake
An artsy cake for an artsy couple.
#20. This cake that's perfect for the couple that absolutely loooves food.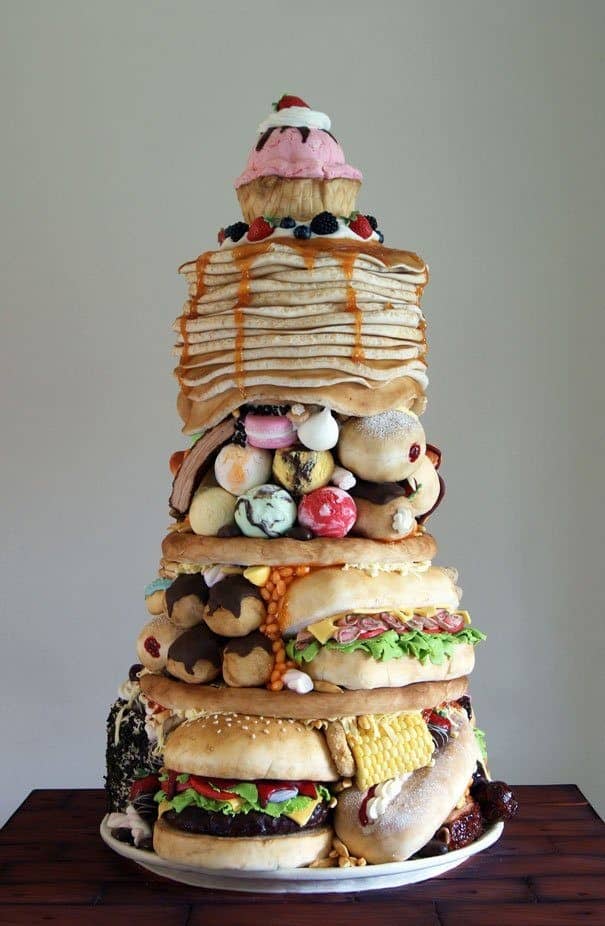 djecji
For the couple that loves cake and everything else that's good in the world. Mmmmm.
#21. These hand-painted macarons and two-tier cake.

weddingchicks
The painted macarons add a beautiful complementary touch to the cake, don't you think?
#22. This red velvet naked cake with red toned fruits.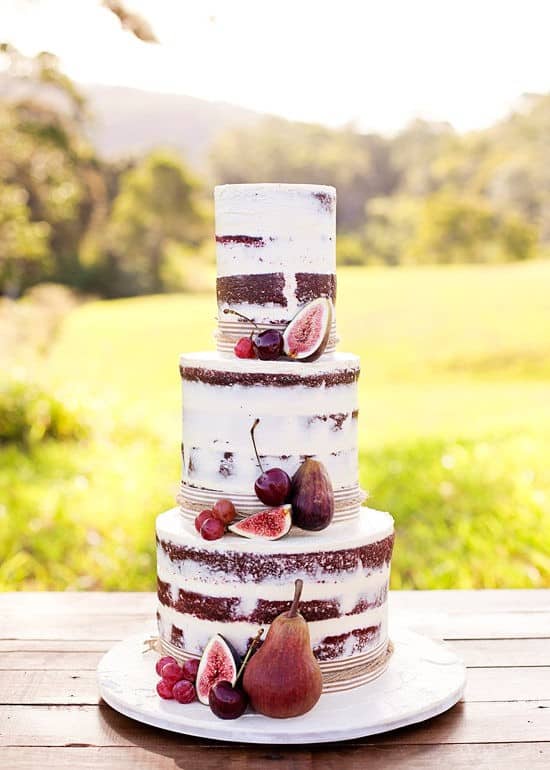 theknot
Outdoor bohemian themed wedding? This cake is the perfect answer.
#23. This other naked cake with a simple sunflower topper.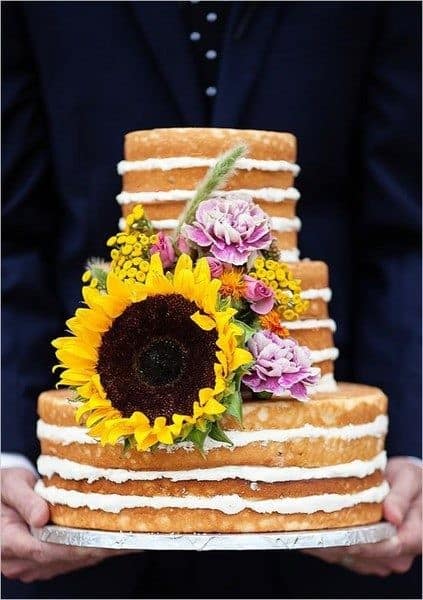 livingly
A beautiful cake for a rustic wedding.
#24. This creative modern cake with a geometric topper.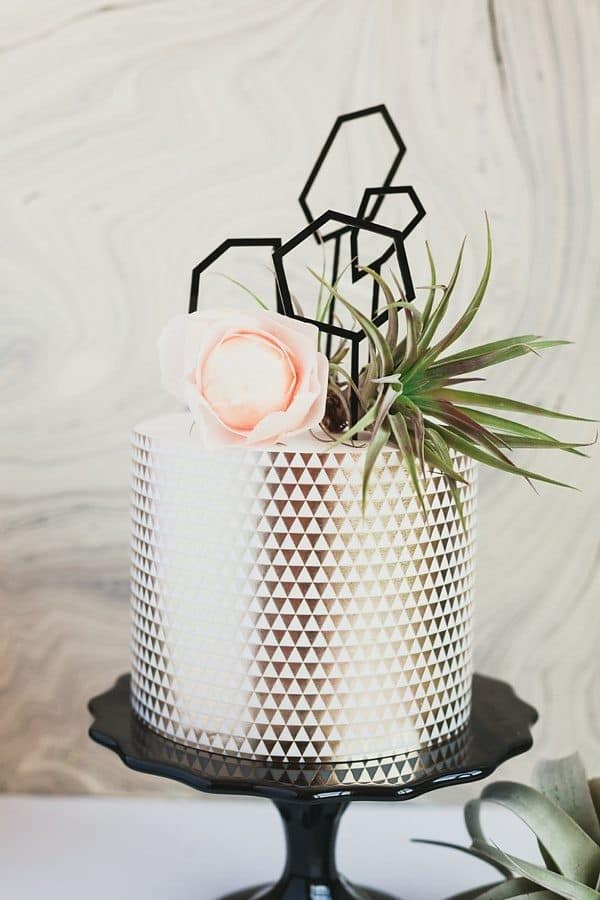 tidewaterandtulle
For the couple that wants a totally unique and modern cake.
#25. This oh so pretty spring flower cake.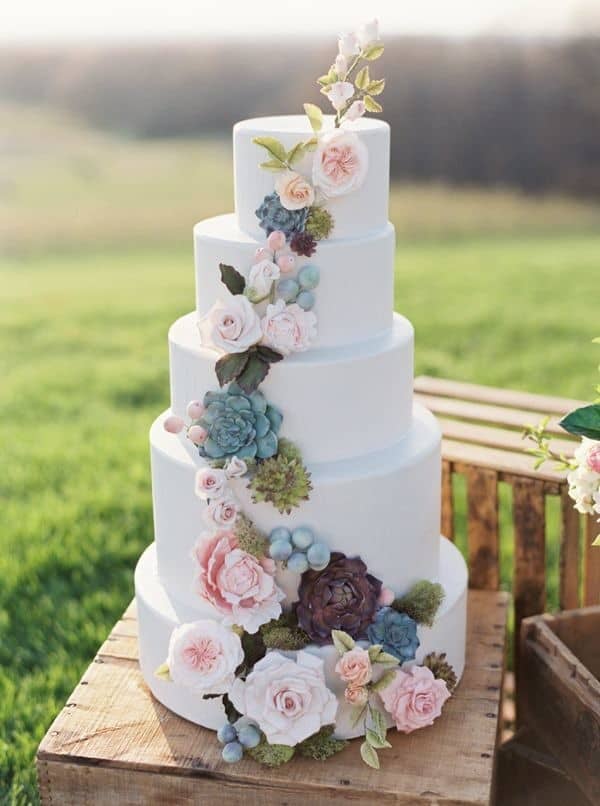 whot
The perfect addition to a rustic outdoor wedding.
#26. This romantic monochrome petal cake.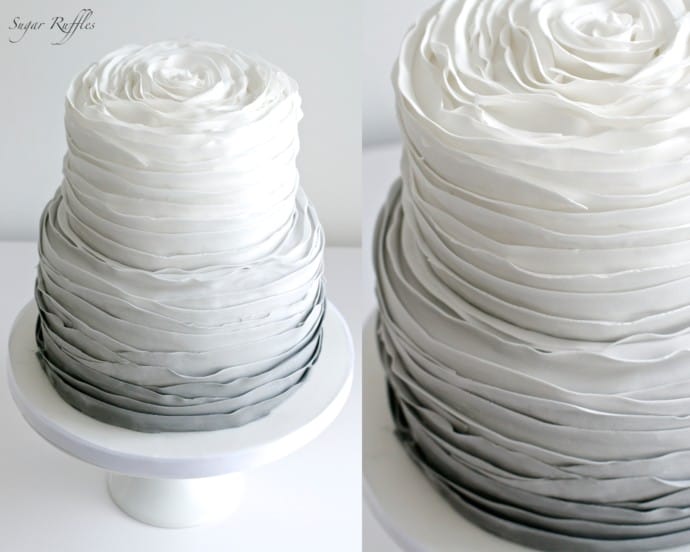 sugarruffles
This 4-tier ombre cake looks simple yet beautiful.
#27. This cake that fuses rustic charm and pure chic.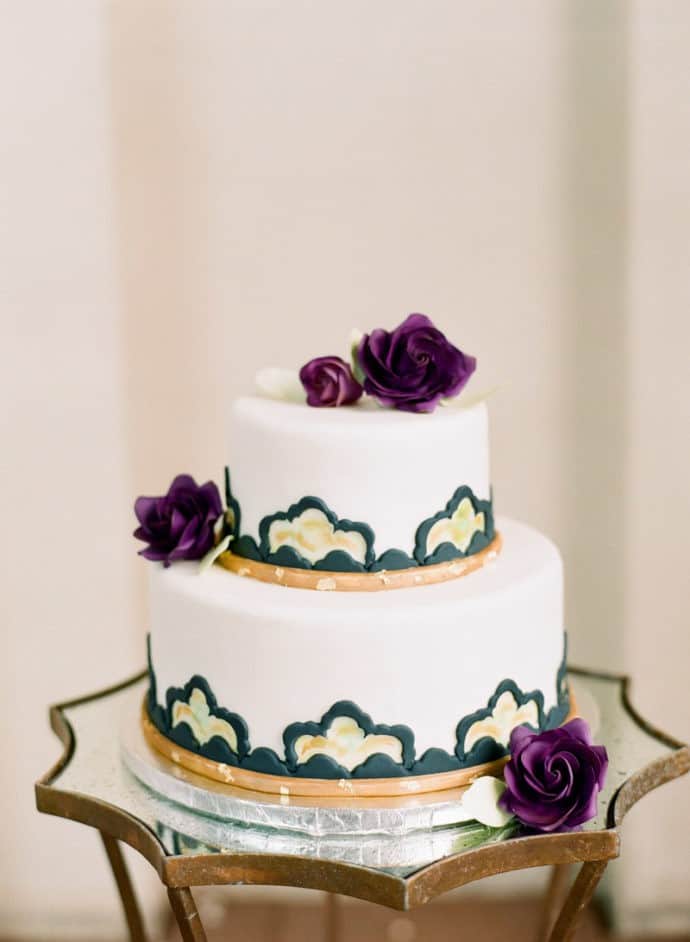 donnamorganblog
Perfect for a big city wedding.
#28. This beautiful travel-inspired cake.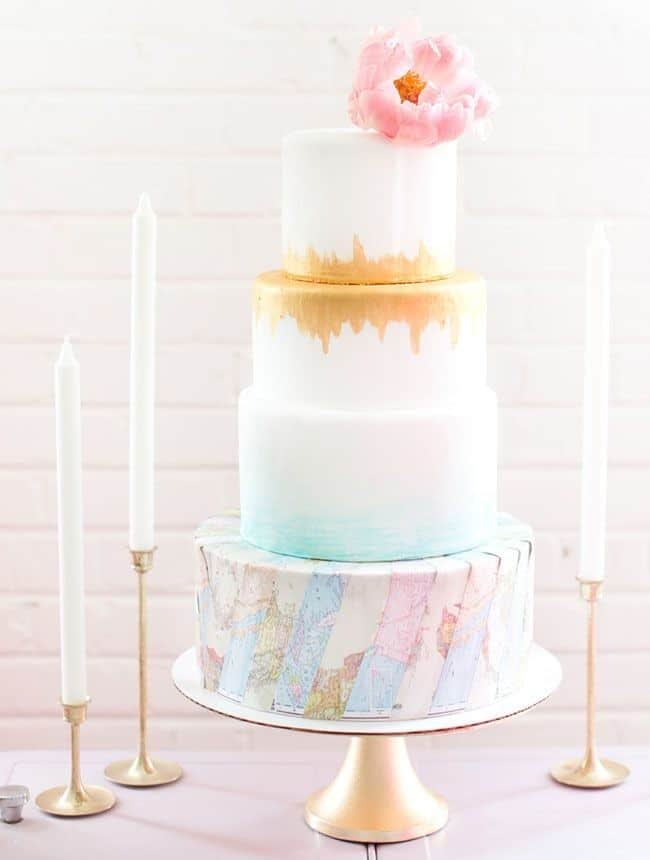 pinterest
If you look at the bottom tier, you can see it's covered with strips of world maps.
#29. This adorable take on the traditional cake.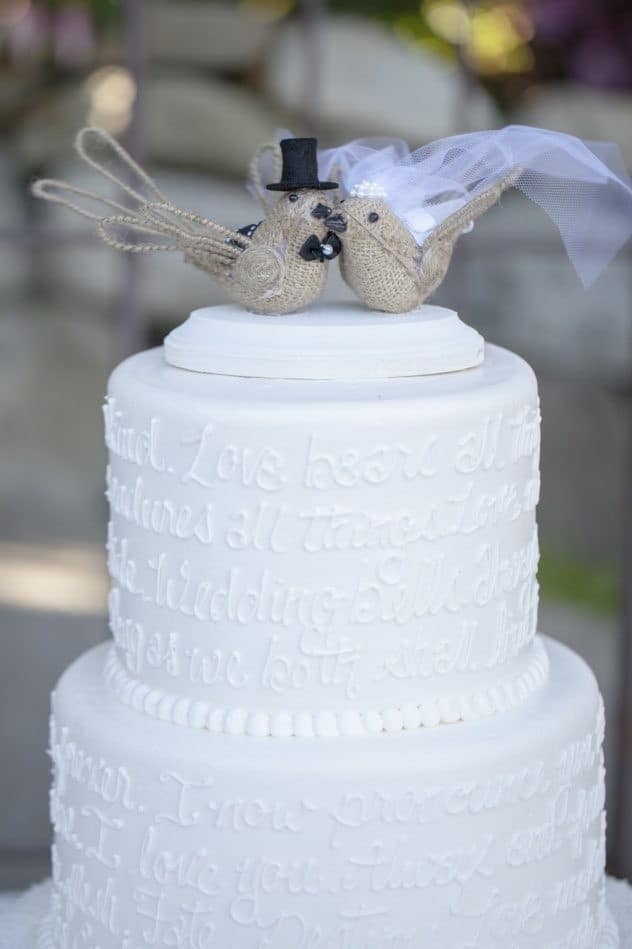 slapknot
Have your wedding cake decorate with quotes and vows for a truly romantic and personal touch.
#30. This lovely emerald green cake.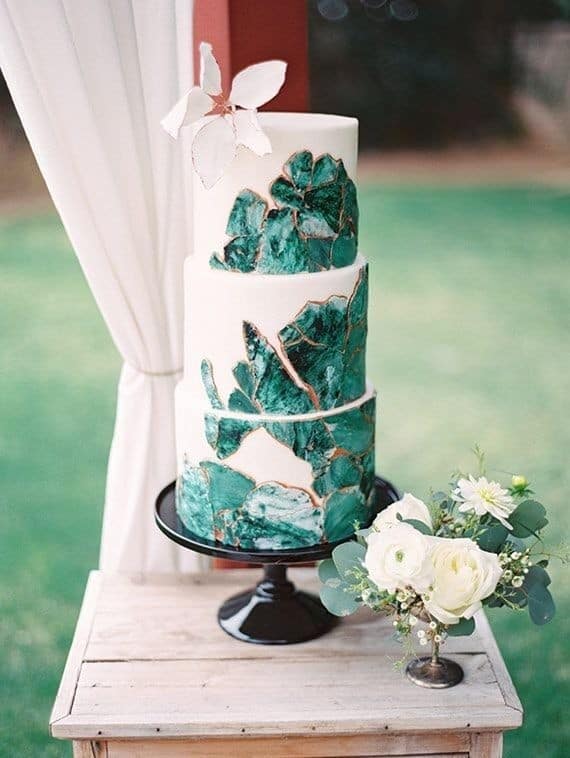 100layercake
This cake alone is amazing inspiration for an entire wedding theme.
#31. This floral beauty of a cake.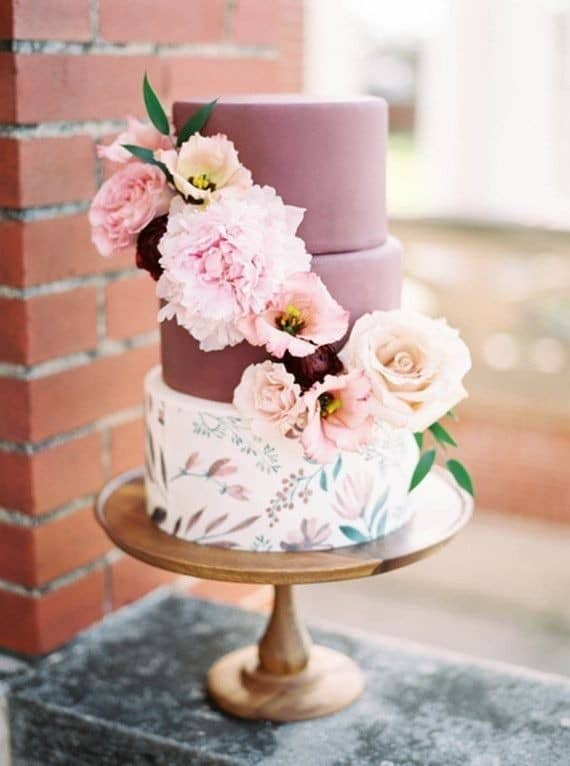 100layercake
This gorgeous cake was inspired by Pantone's 2015 color of the year: Marsala.
#33. This faux-blackboard fondant cake.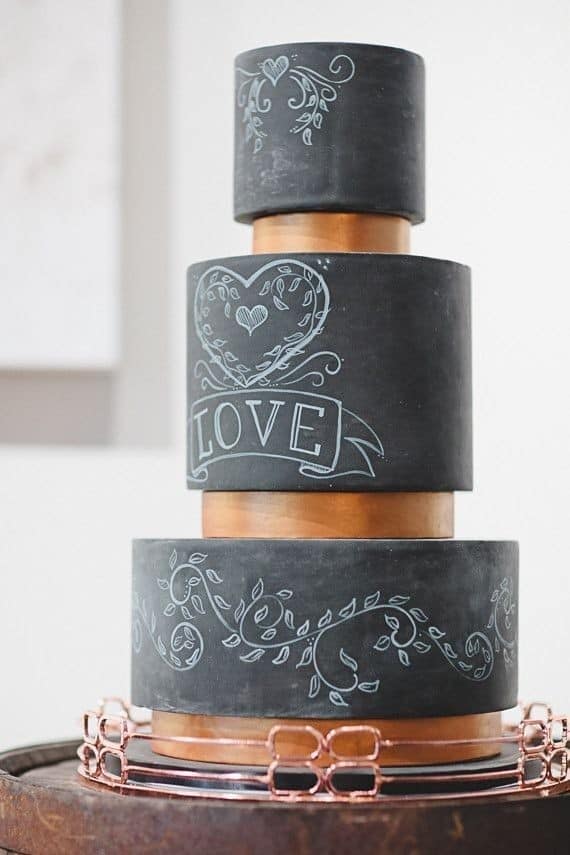 100layercake
Chalkboard cakes are an actual thing, guys.
#34. This modern geometric cake.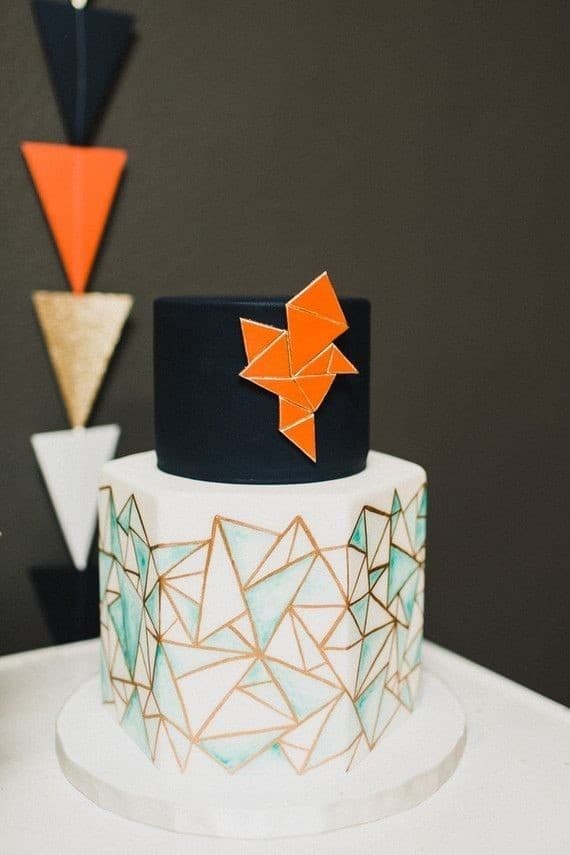 100layercake
Perfect for a touch of that retro element.
#35. This charming naked cake that still looks dressed up as ever.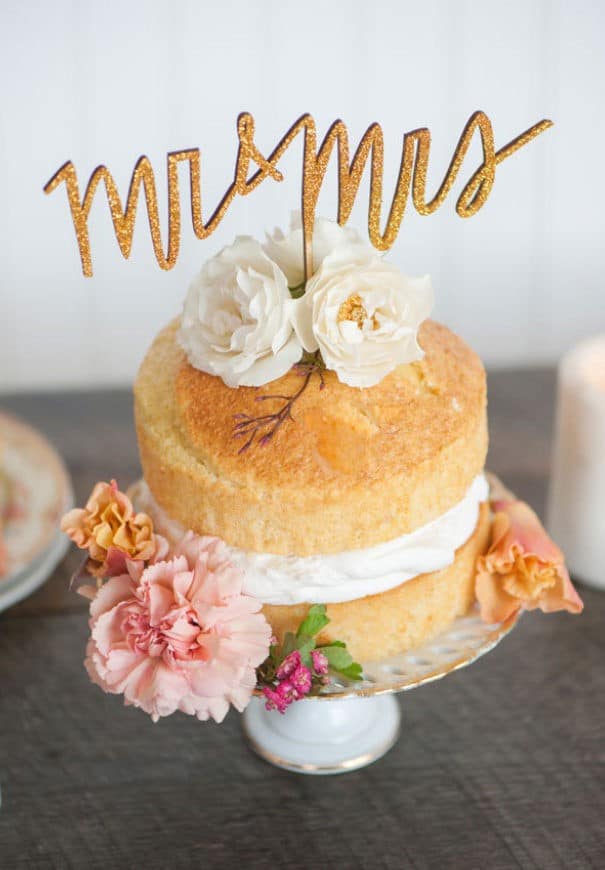 confetti
We're swooning over that cake topper.
Which edible masterpiece stole your heart away?