This holiday season is the time to stretch your culinary skills and finally impress your friends who are convinced that you don't know your way around a kitchen. Don't cop out and order pre-made dishes, we are sharing a whole load of recipes—from cocktails to main courses to desserts—that are unbelievably easy to make, but are sure to wow your guests.
Recipes can be found in the link below.
1. Sparkling Winter Sangria.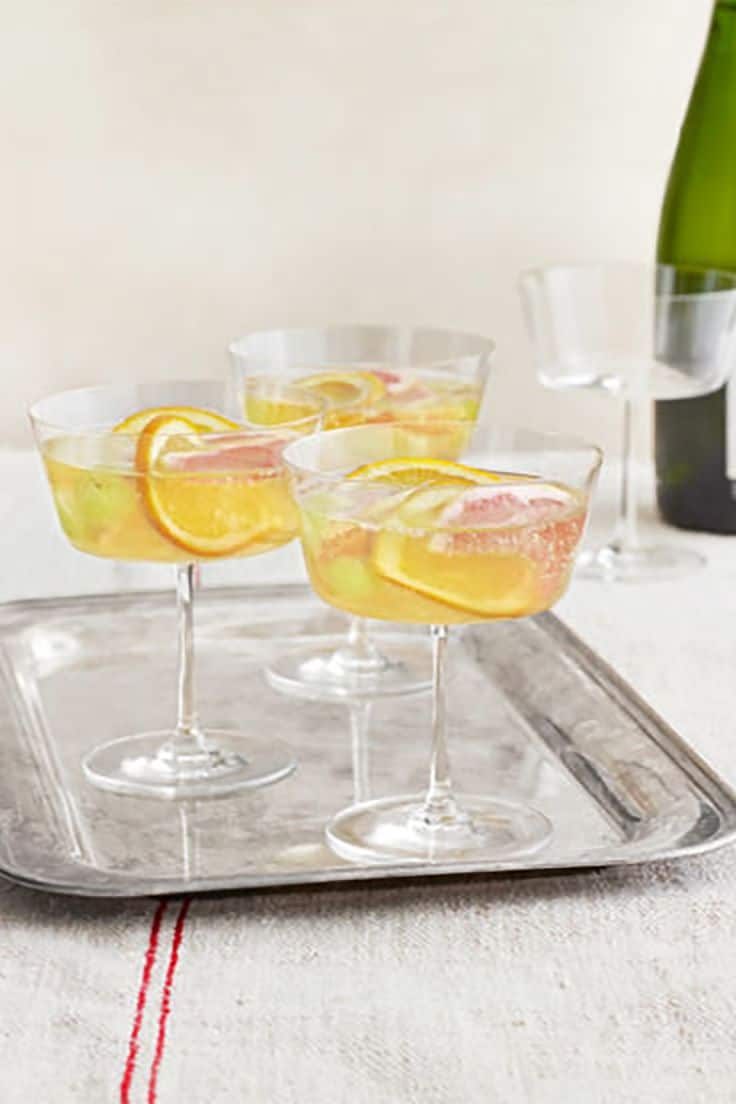 countryliving
What better way to show off, er, we mean start off your party by indulging your guests in a little booze? This fruity holiday bubbly is sure to get the party started!
Get the recipe here.
2. Pomegranate-Apple Cocktails.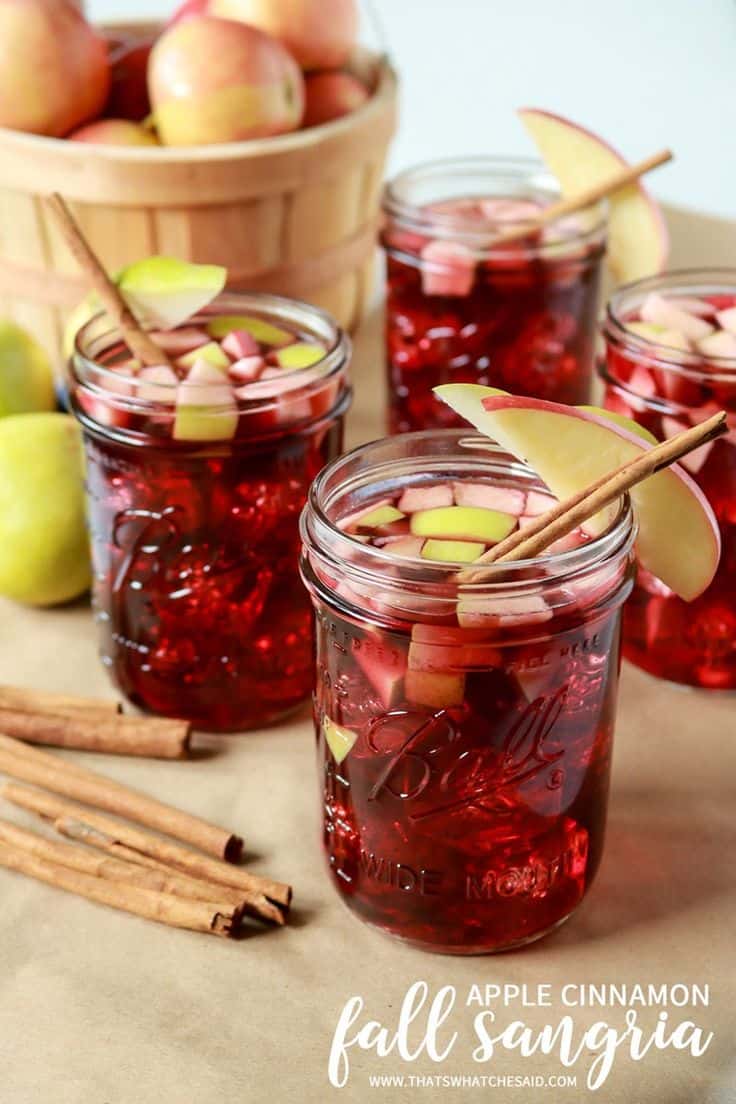 pinterest
In the history of holidays, no one has ever said that having two drink options was a bad idea. This versatile cocktail recipe is a good addition to your drink menu. You can serve it hot or cold, with or without alcohol.
Get the recipe here.
3. The Perfect Holiday Cheese Board.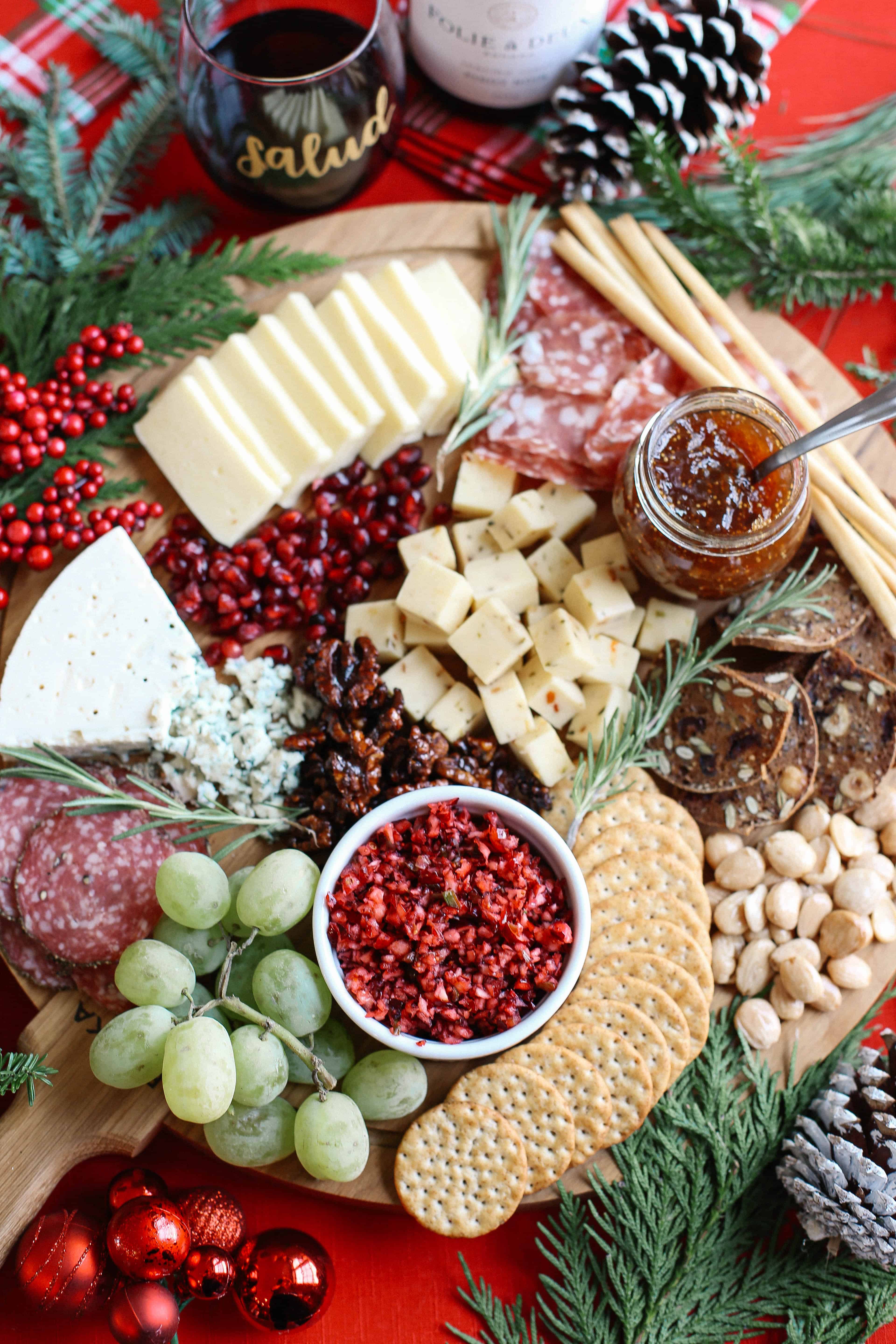 eatyourselfskinny
A cheeseboard is the perfect route to take when you're a lazy cook but still want to put out a stunning course. All you need to do is get the best cheeses you can get your hands on, along with some crackers, cold-cuts, and dried fruits. Lay them on a pretty wooden board and you've got one incredible, effortless dish.
Get the recipe here.
4. Buttermilk Fresh Cheese.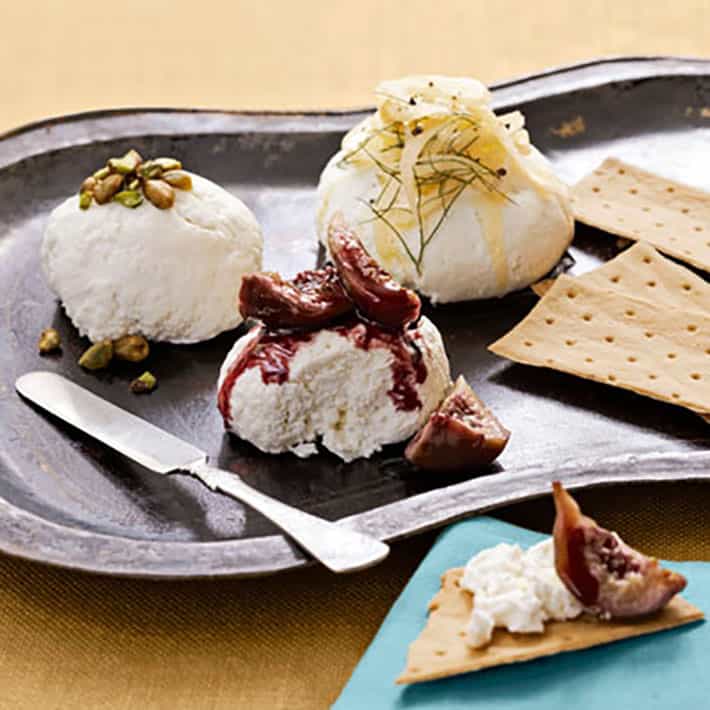 countryliving
If you've ever wanted to make your own cheese, here's a super simple recipe for it. All you'll need are three common ingredients, a little elbow grease, and your guest will surely envy your kitchen skills.
Get the recipe here.
5. Easy Crostini Board.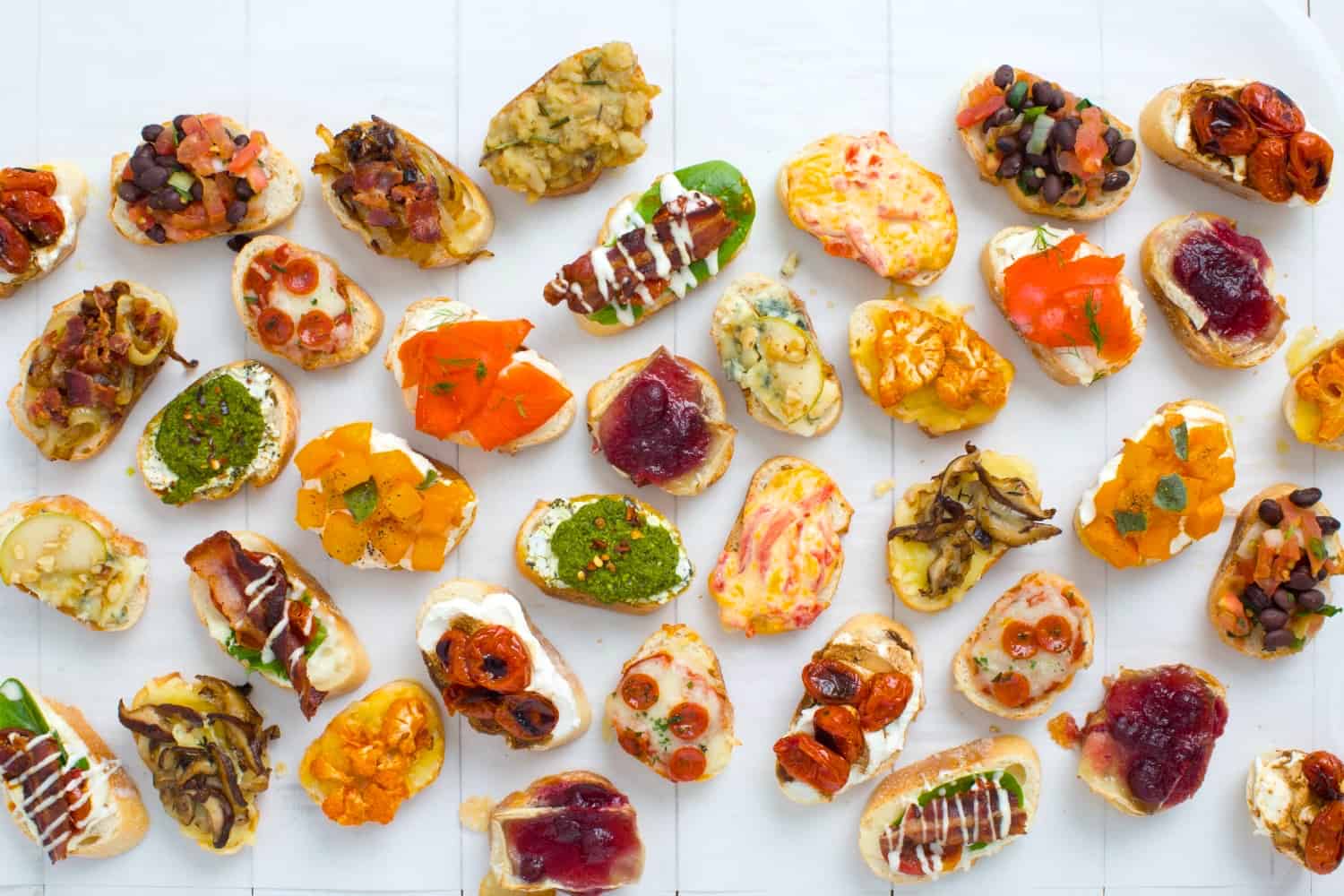 delish
Why serve your guests chips and dip as a starter when you can serve crostinis? Toasted bread with delicious, strategically-styled toppings are always a win at any party.
Get the recipe here.
6. Sweet Pear and Gorgonzola Salad.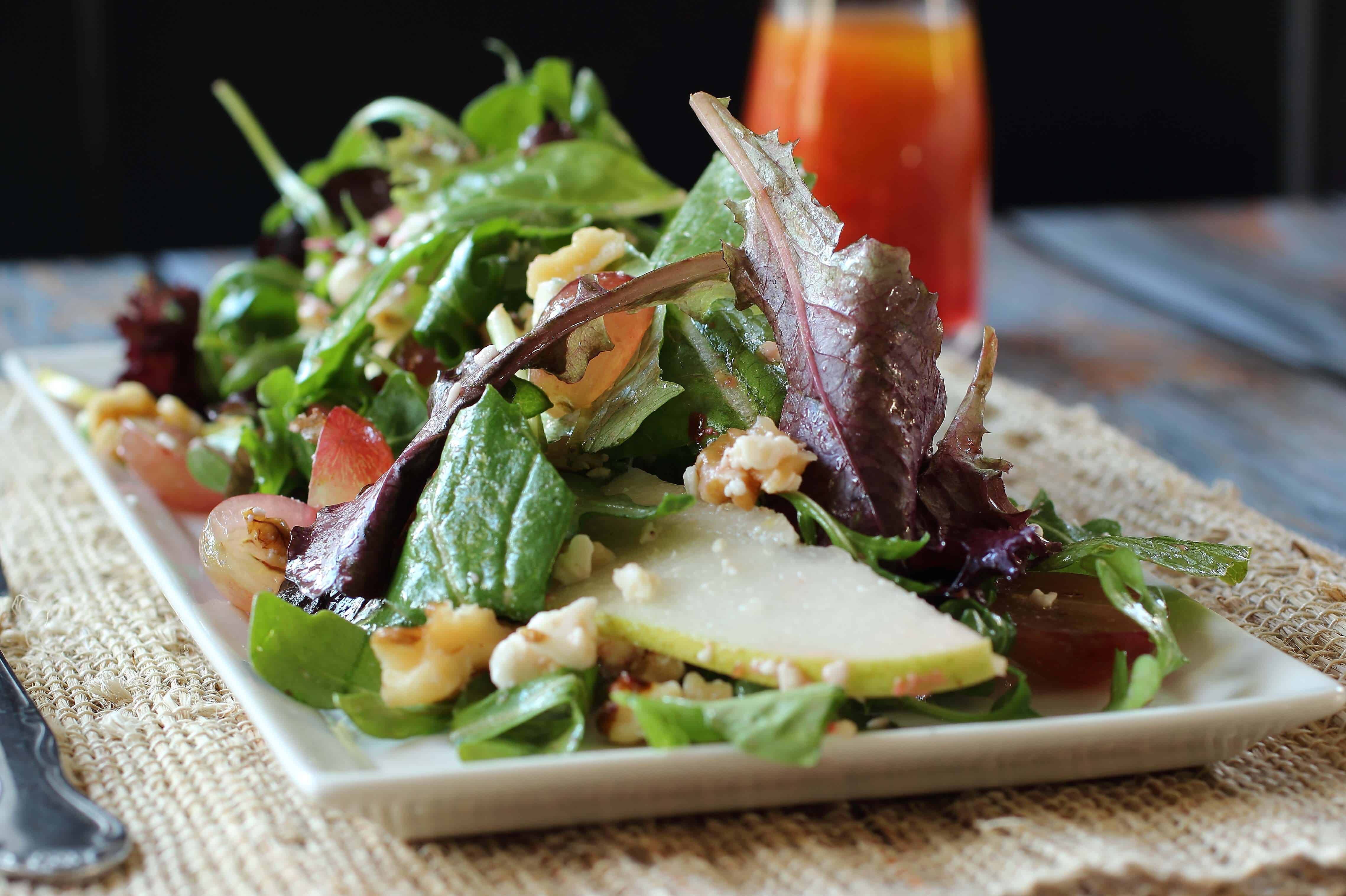 foodnessgracious
When planning your menu, don't forget a salad dish! Nothing screams "I'm a totally capable host" like a sophisticated salad to start off your holiday meal.
Get the recipe here.
7. Shaved Brussel Sprout and Chestnut Salad.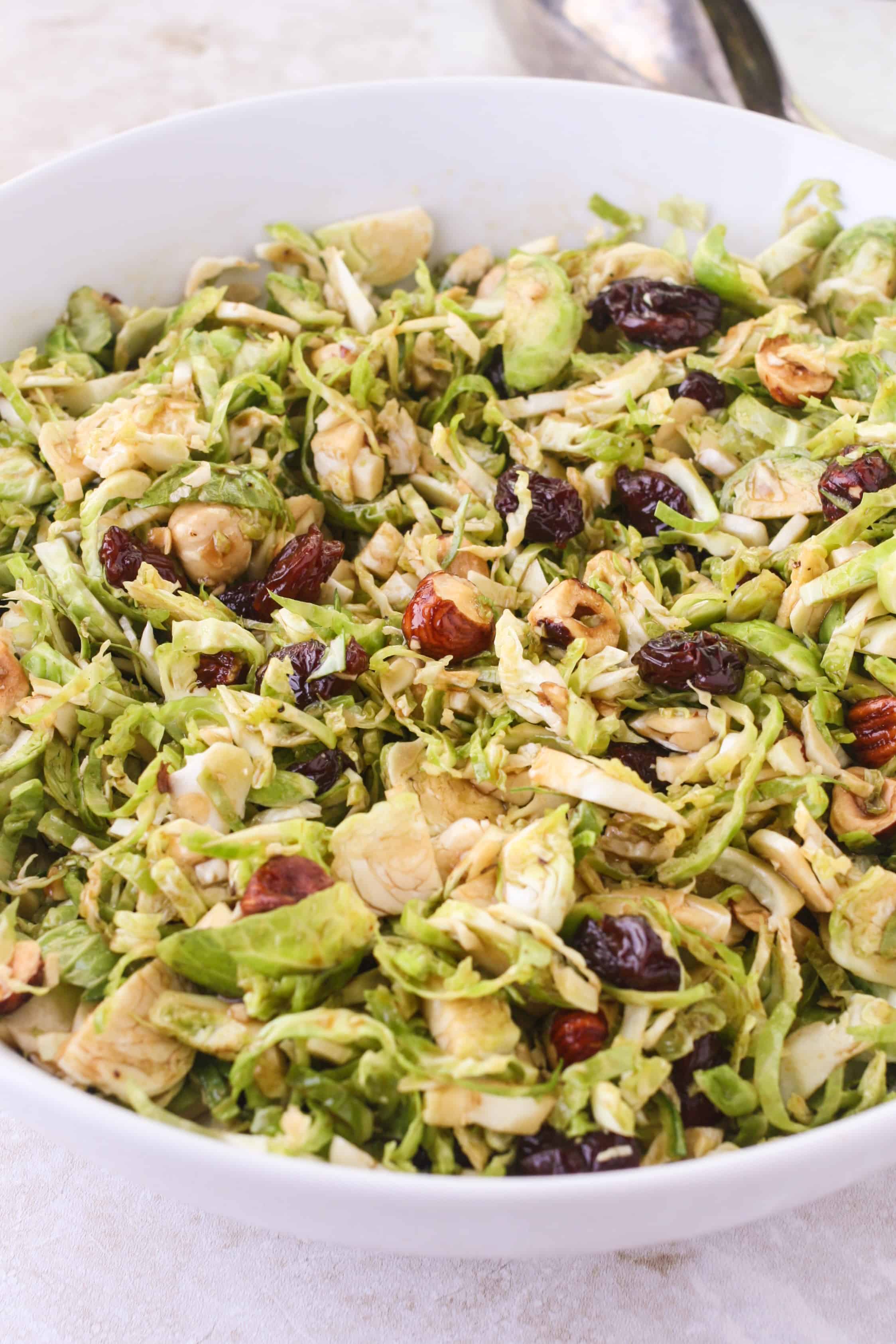 orchardstreetkitchen
Seeing whole brussel sprouts might be a downer for some guests, so the next best thing is to serve them in an unexpected way. This fresh and easy recipe will be a hit at any dinner table this season.
Get the recipe here.
8. Orange Carrots with Yogurt-Parsley Dressing.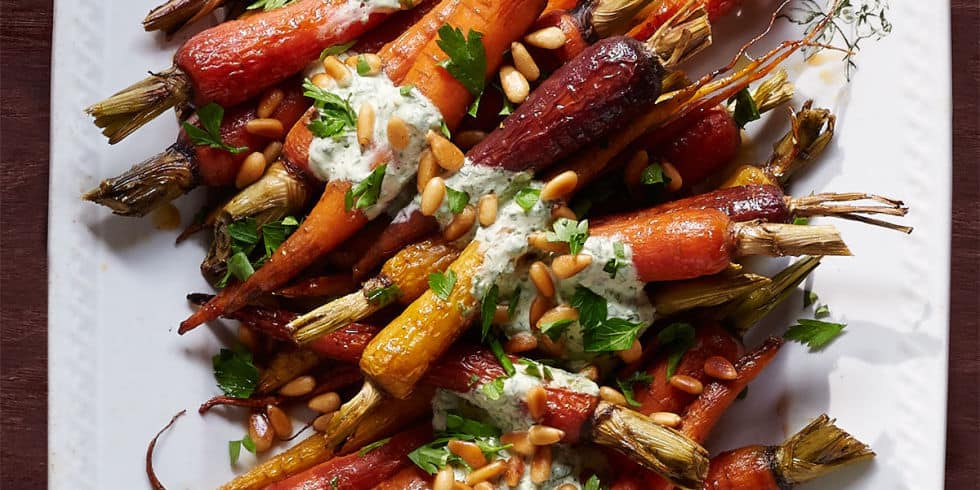 countryliving
Let carrots take the center stage by dressing them up in a light dressing. This recipe substitutes the usual creamy and indulgent sauces for something bright and tangy.
Get the recipe here.
9. Double-Stuffed Potatoes.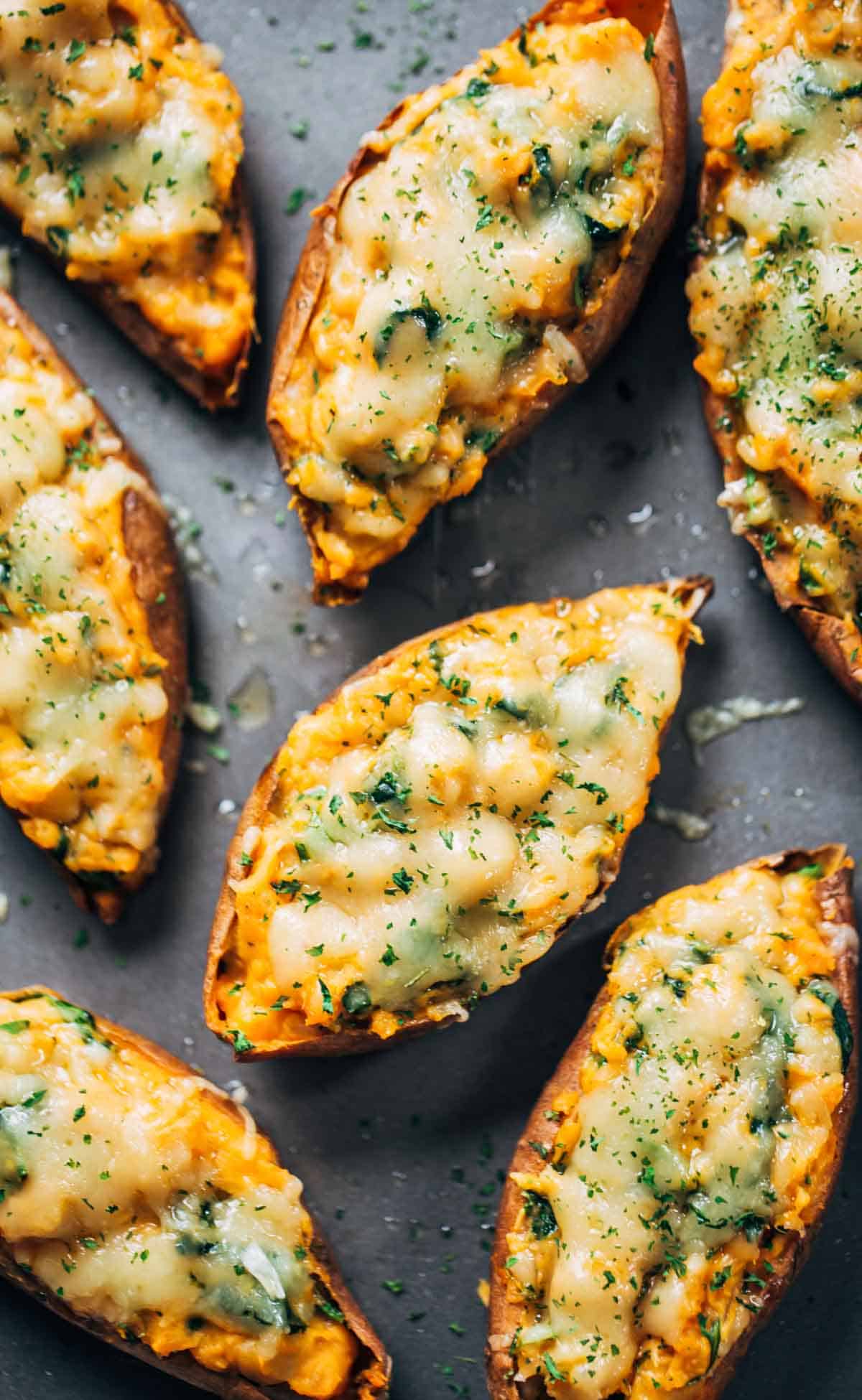 pinchofyum
This dish proves that the holidays are never the right time to go easy on carbs. This double-stuffed potato recipe calls for two kinds of taters, plus an unexpected ingredient.
Get the recipe here.
10. Chicken Cranberry Brie Tartlets.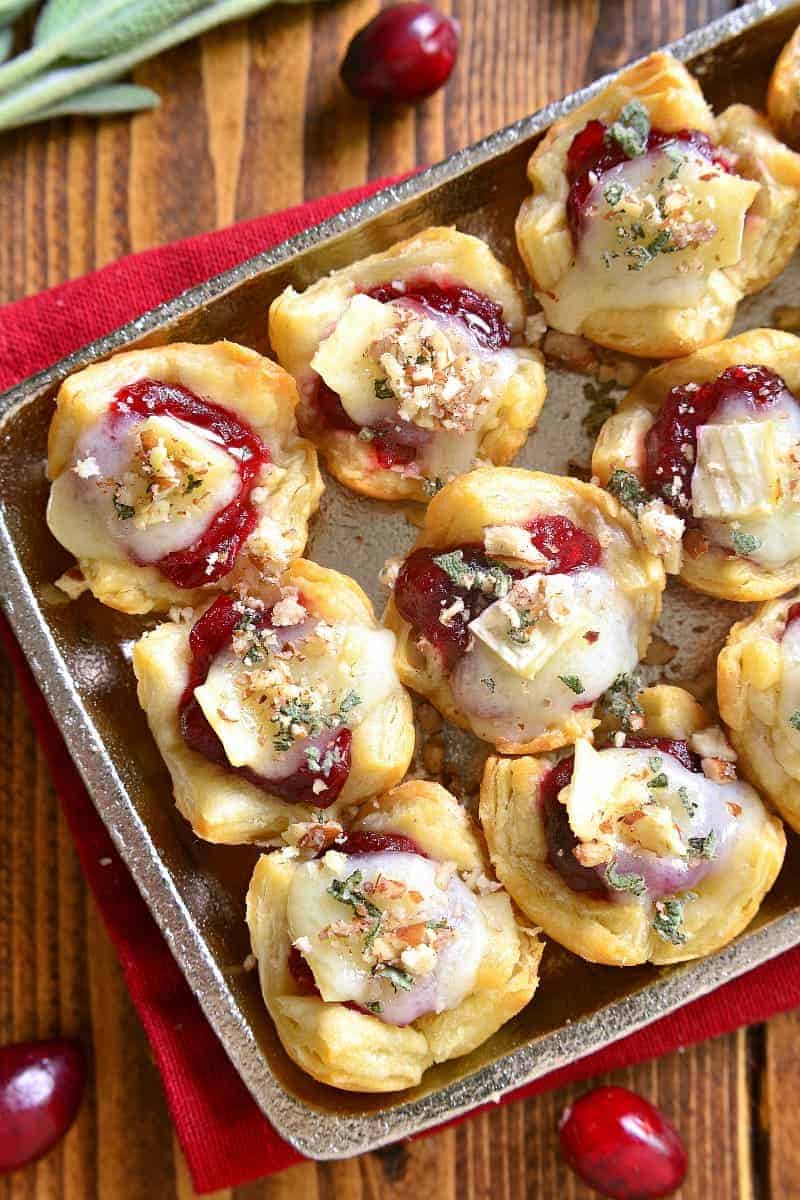 lemontreedwelling
This surprisingly easy recipe comes with only one fair warning: double your batches, because they're just that good.
Get the recipe here.
11. Cheddar Biscuits.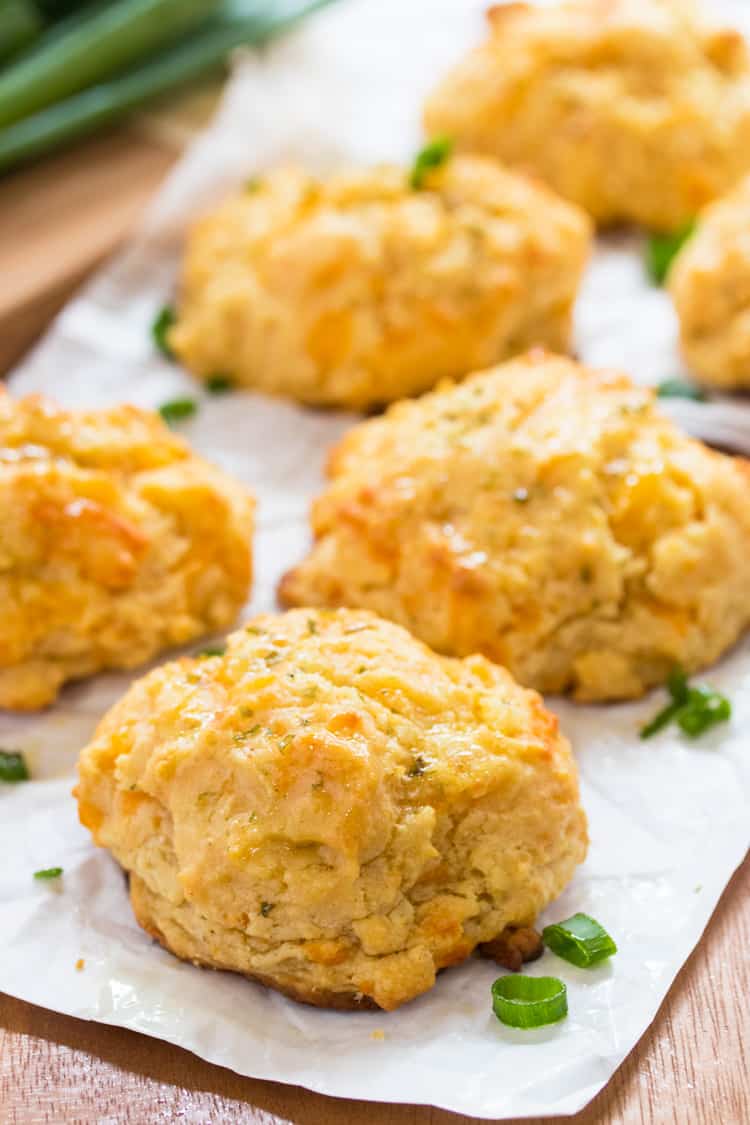 thecozycook
You only need four steps to create these flavorful biscuits. The added cheddar gives it that kick we all sometimes need from a plain biscuit.
Get the recipe here.
12. Fresh Herb Spoon Rolls.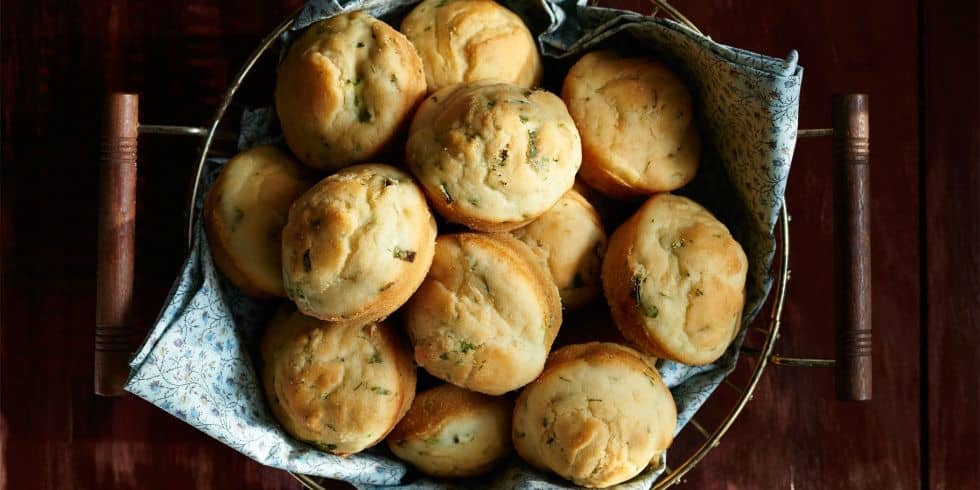 countryliving
These simple rolls pack incredible flavor with minimal effort.
Get the recipe here.
13. Garlic and Rosemary-Infused Mashed Potatoes.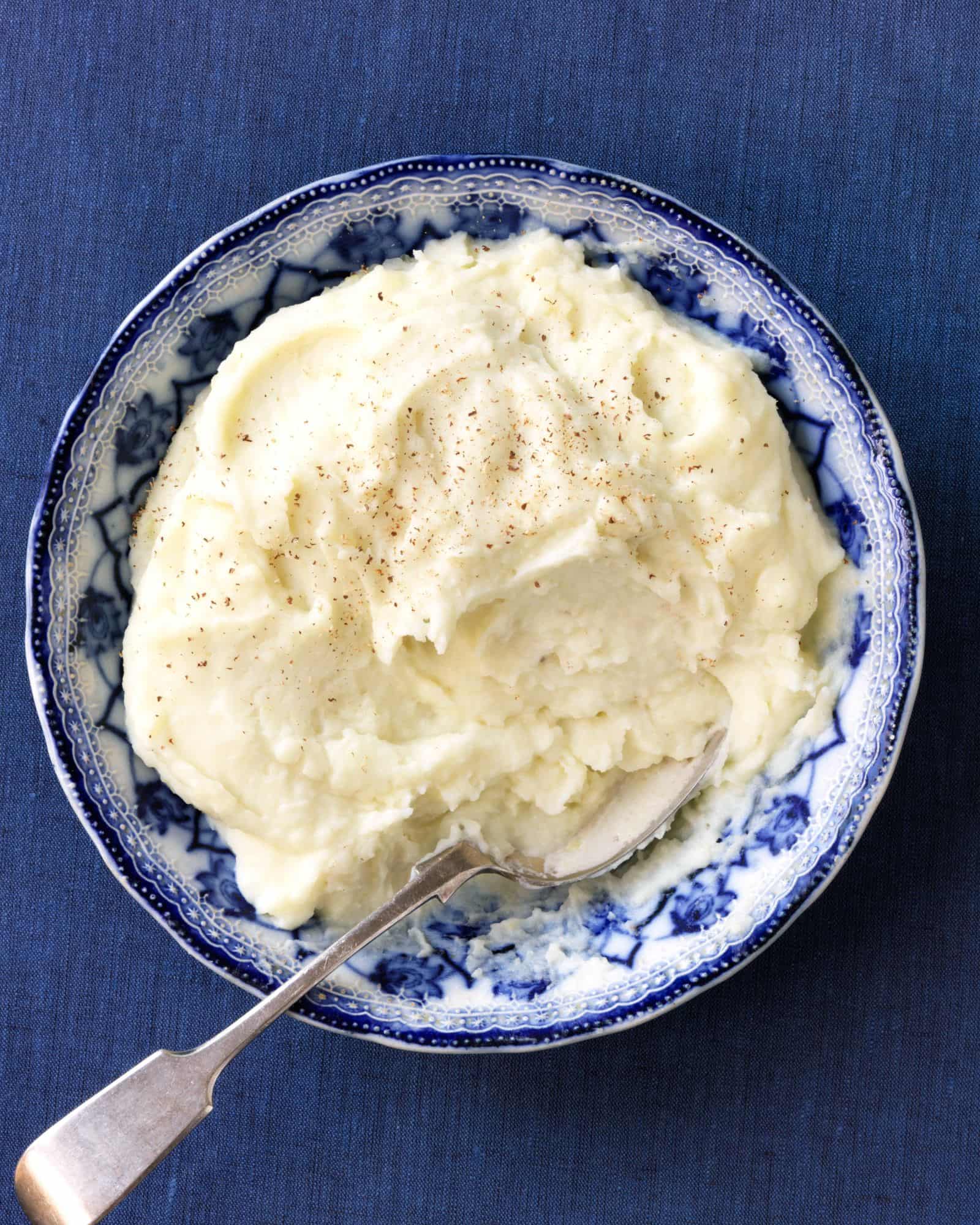 womansday
These aren't your basic mashed potatoes, so they deserve every right to be in your holiday spread. Garlic, rosemary, and peppercorns add all that extra flavor regular mashed potatoes never knew it needed.
Get the recipe here.
14. Pumpkin and Cauliflower Casserole.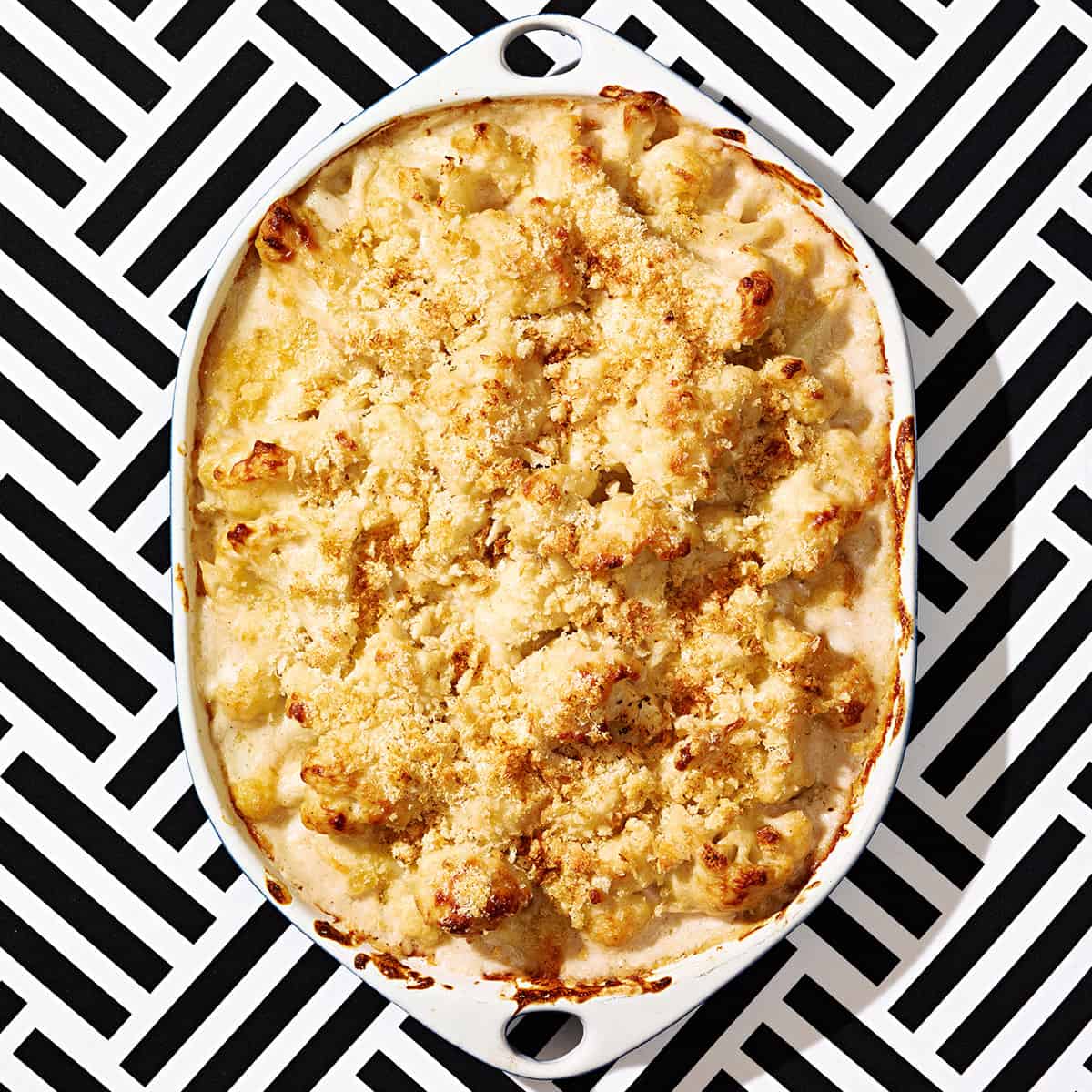 rachaelrayeveryday
A casserole is a great way to feed a crowd. Make it more festive with tender pumpkin and cauliflower, topped off with a cream sauce that will send your guests straight to heaven.
Get the recipe here.
15. Turkey Potpie with Phyllo Crust.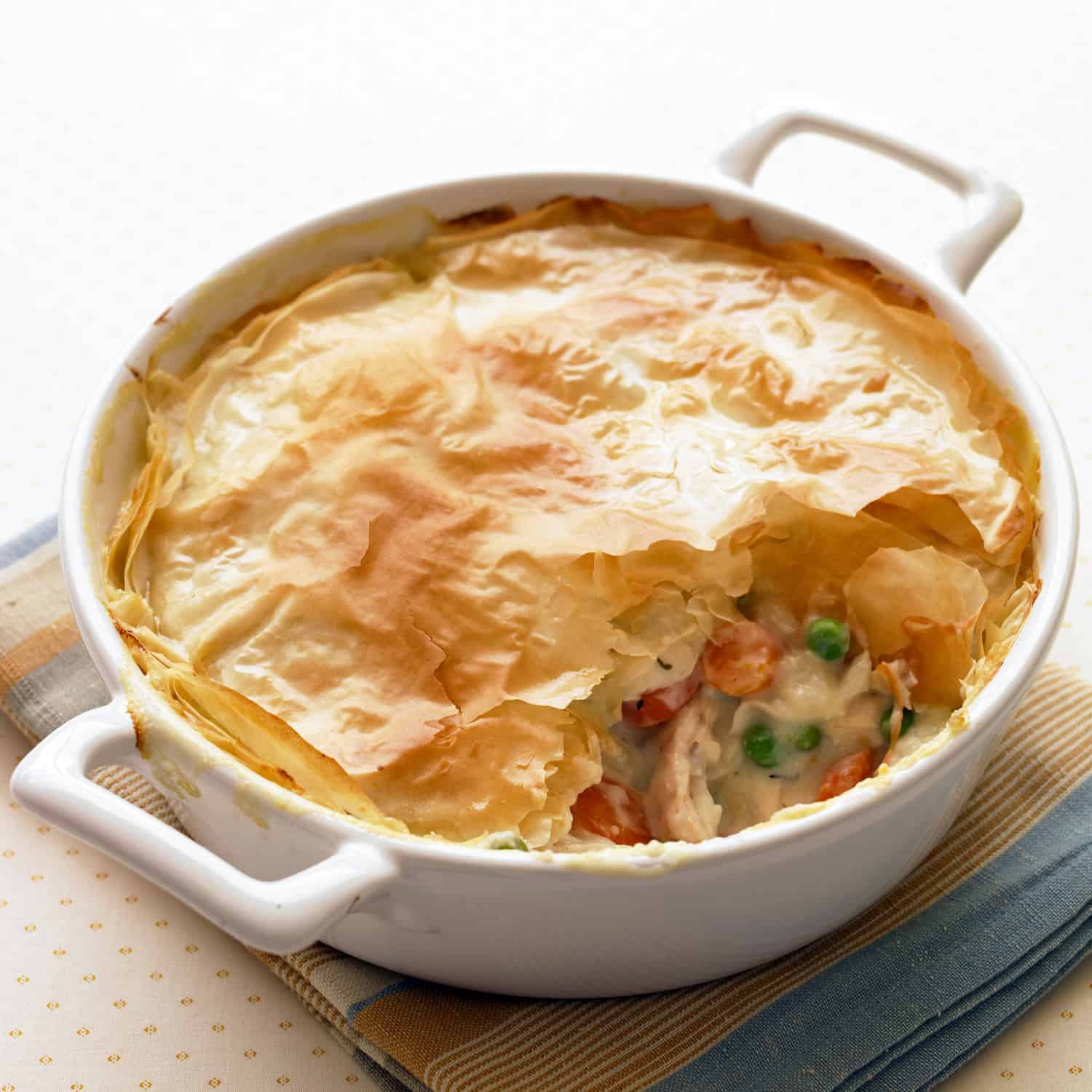 marthastewart
Using phyllo dough instead of the usual pie crust cuts out those extra calories, but definitely not the flavors. Make this recipe even more easy and buy pre-made phyllo. No one will be the wiser!
Get the recipe here.
16. Herb and Citrus Butter Roasted Turkey.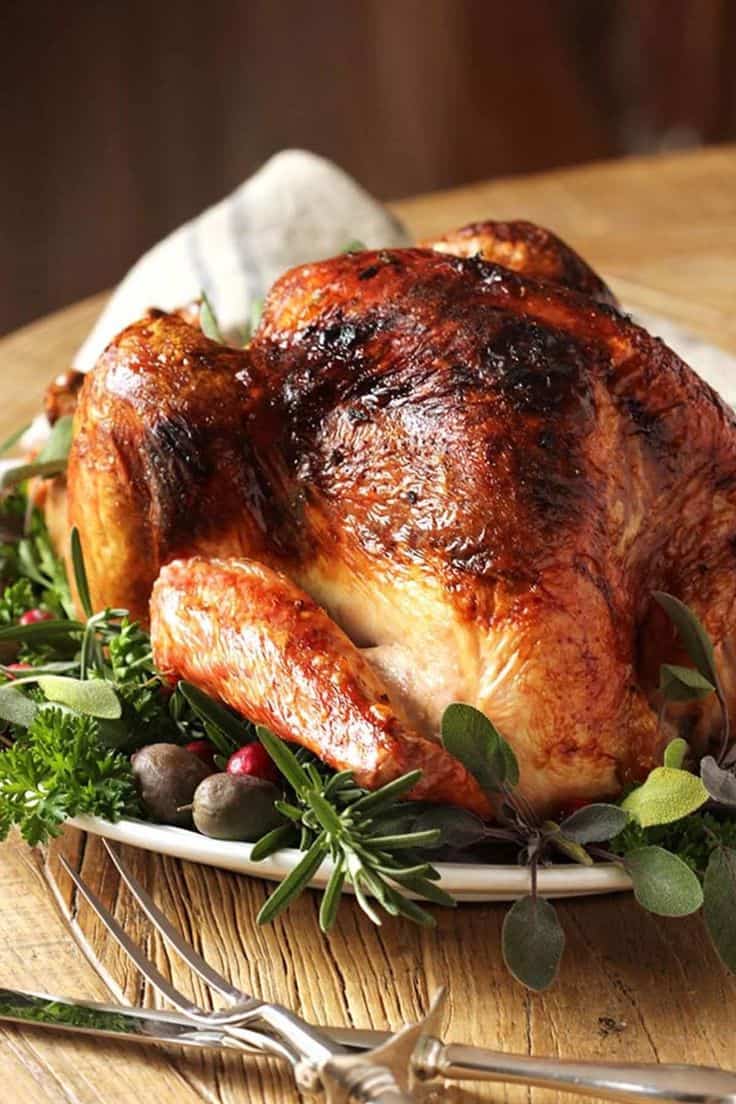 pinterest
A traditional holiday meal is never complete without a turkey. There are only six steps to making this showstopper, so don't be intimidated.
Get the recipe here.
17. Herbed Chicken with Beets and Brussels.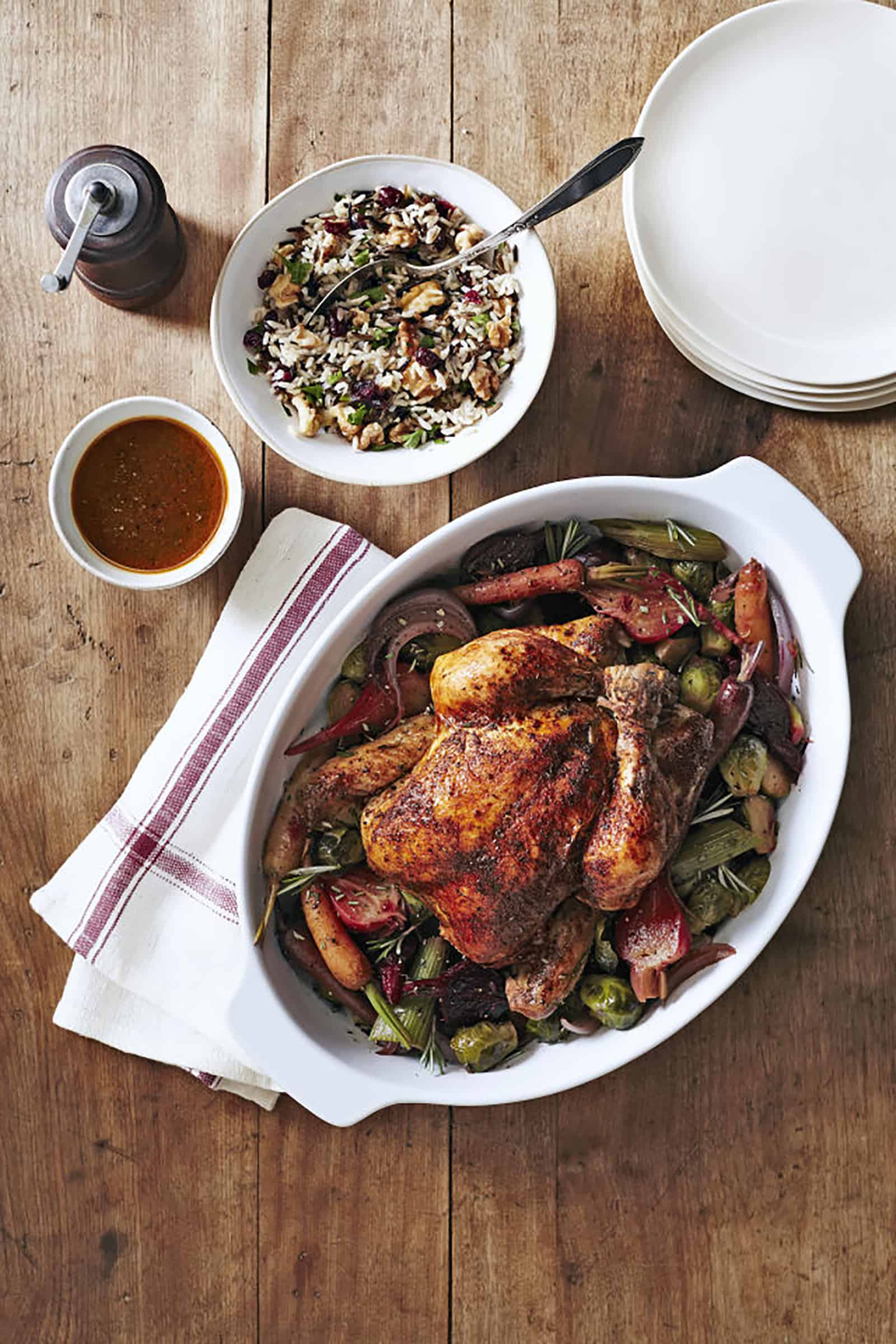 countryliving
If a turkey seems too big of a task, try this chicken dish. There won't be any need to constantly check on this bird as it cooks since this recipe calls for you to bust out that handy slow cooker.
Get the recipe here.
18. Pork Roast with Dried Fruit and Fresh Herbs.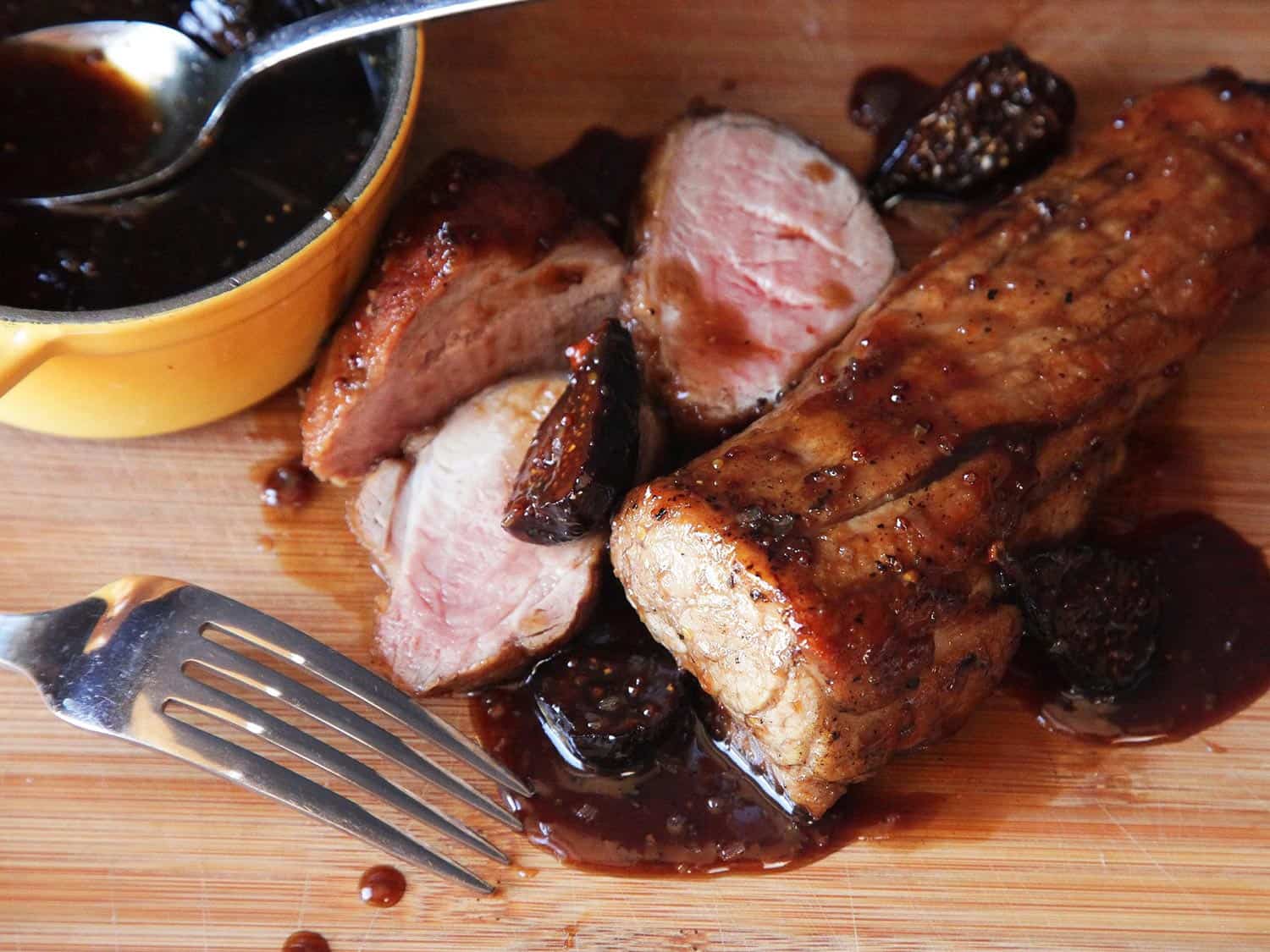 seriouseats
Not going to lie this roast is pretty incredible, even if you're a less-than-experienced cook.
Get the recipe here.
19. Sweet and Spicy Cola-Glazed Ham.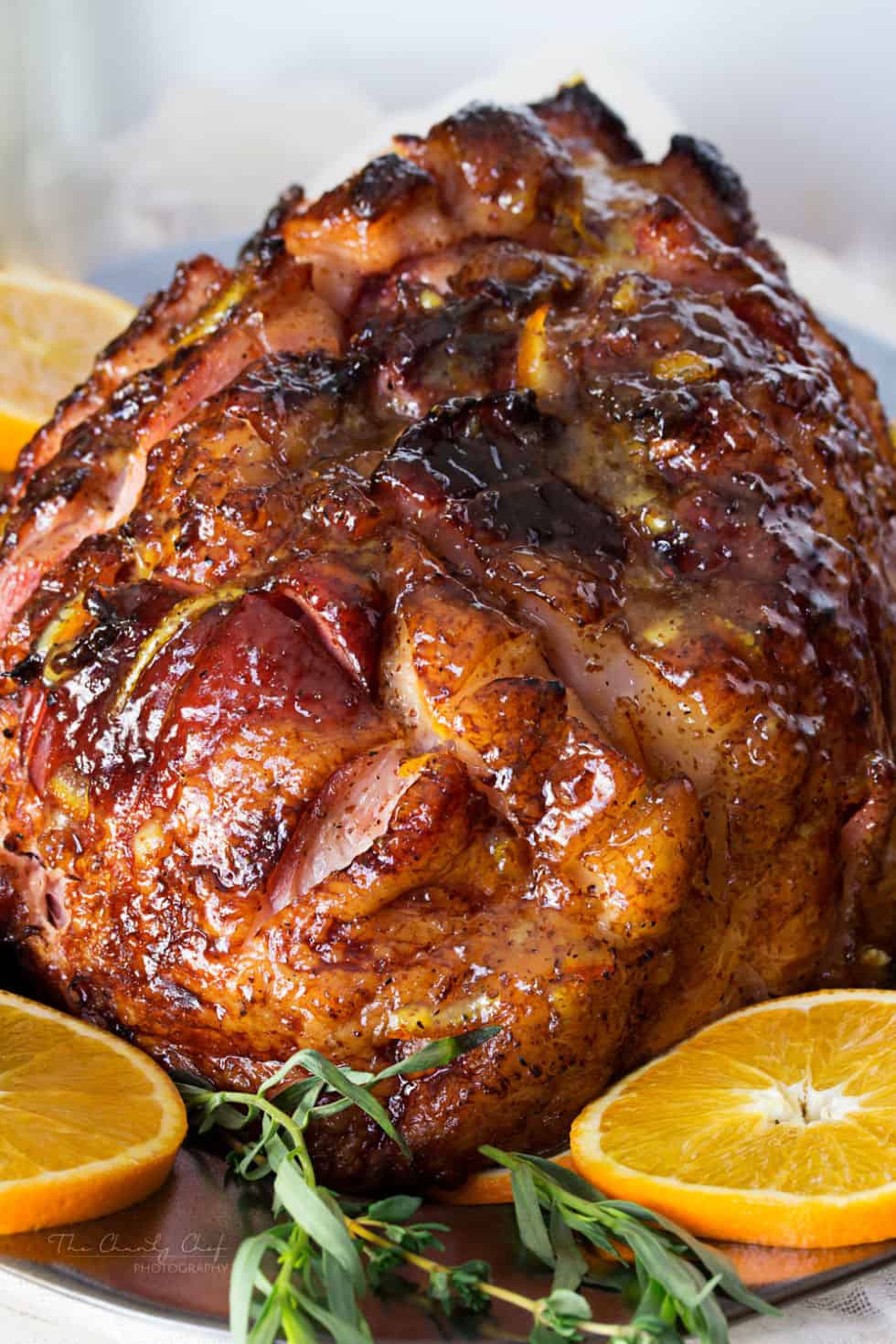 delish
This ham only needs six ingredients and three steps. Pair these with the cheddar biscuit recipe above and you've got a hit!
Get the recipe here.
20. Rosemary-Infused Gravy.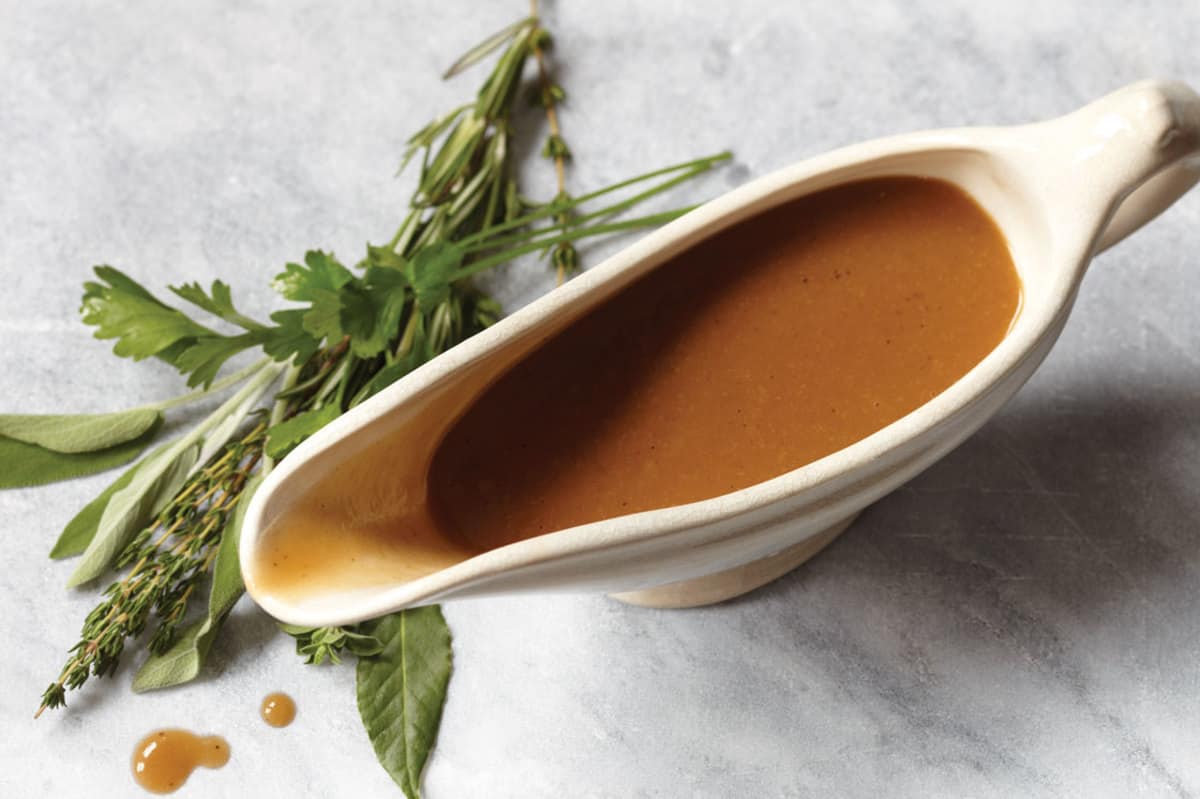 vegetariantimes
This recipe may be easy, but it's definitely not basic. Not into rosemary? Get creative and substitute it with any of your favorite herbs.
Get the recipe here.
21. Cranberry-Grape Sauce.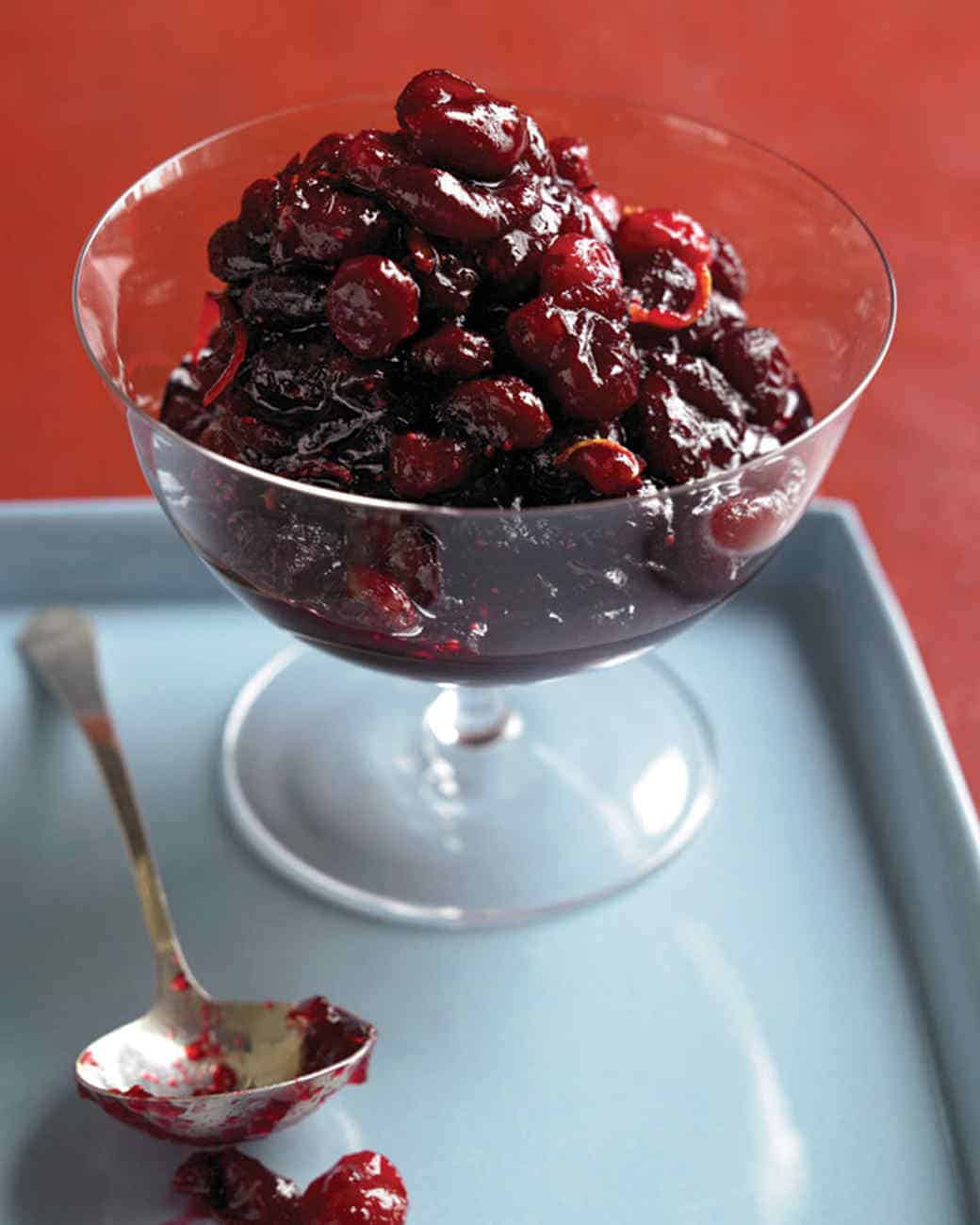 marthastewart
If you're not much of a fan of tart cranberry sauces, this one is for you. Toss in some grapes while your cranberries simmer for an added sweetness.
Get the recipe here.
22. Angel Berry Trifle.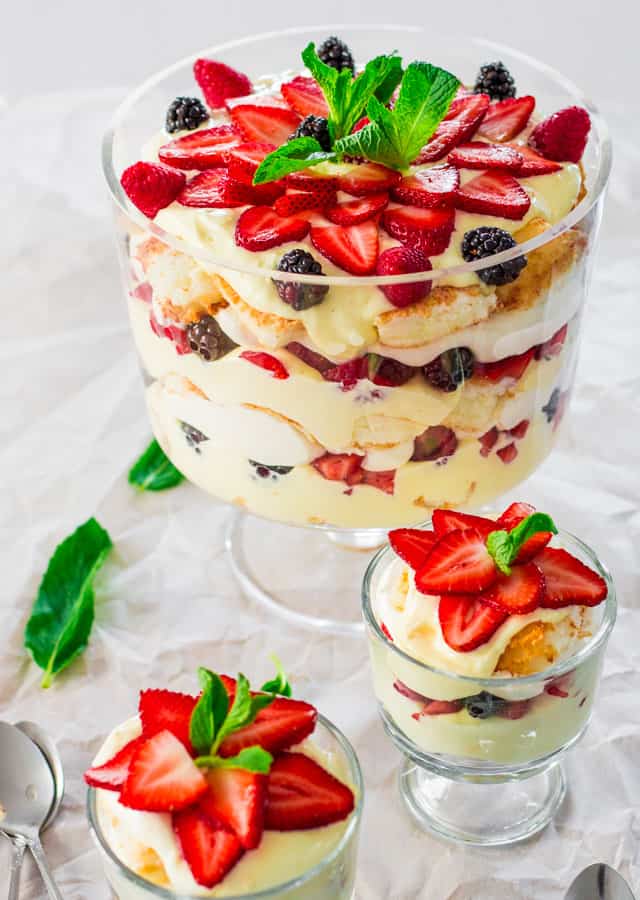 jocooks
All you need to do for this dessert is get your ingredients ready, and layer them in a glass container. There's no pressure to make it look neat as the contrasting colors are enough to bring some culinary drama to the table.
Get the recipe here.
23. Peppermint Crunch Fudge.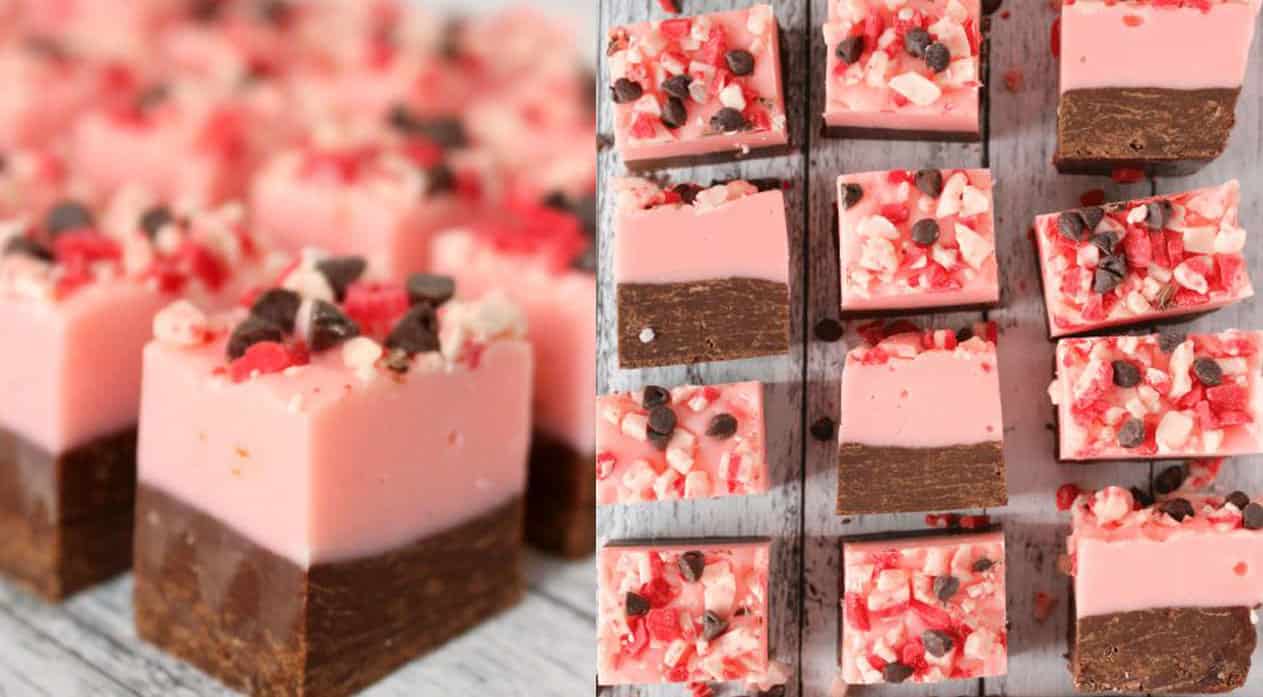 realhousemoms
This isn't like any other fudge recipe out there. The recipe combines two layers and flavors of fudge, making it a win for both chocolate and peppermint lovers (and a double win for those who love both!) You can even save these for last as a great holiday gift that your guests can take home with them.
Get the recipe here.
24. Mini Brown Sugar Cheesecakes.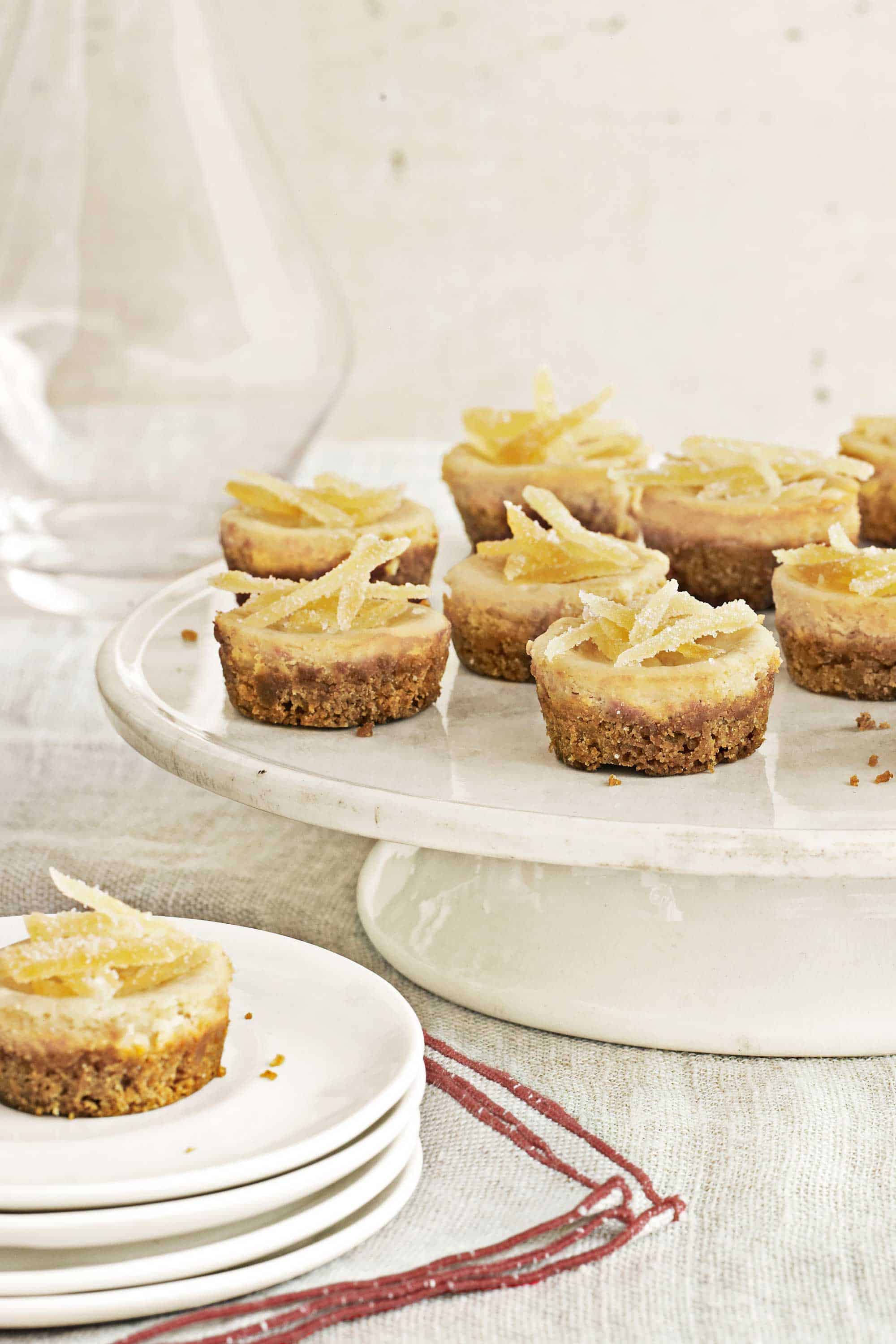 countryliving
Make your guests feel extra special by making mini cheesecakes to devour. Ginger and lemon add unexpected but irresistible flavors, and ends the meal on a high note.
Get the recipe here.
25. White Spiced Coffee.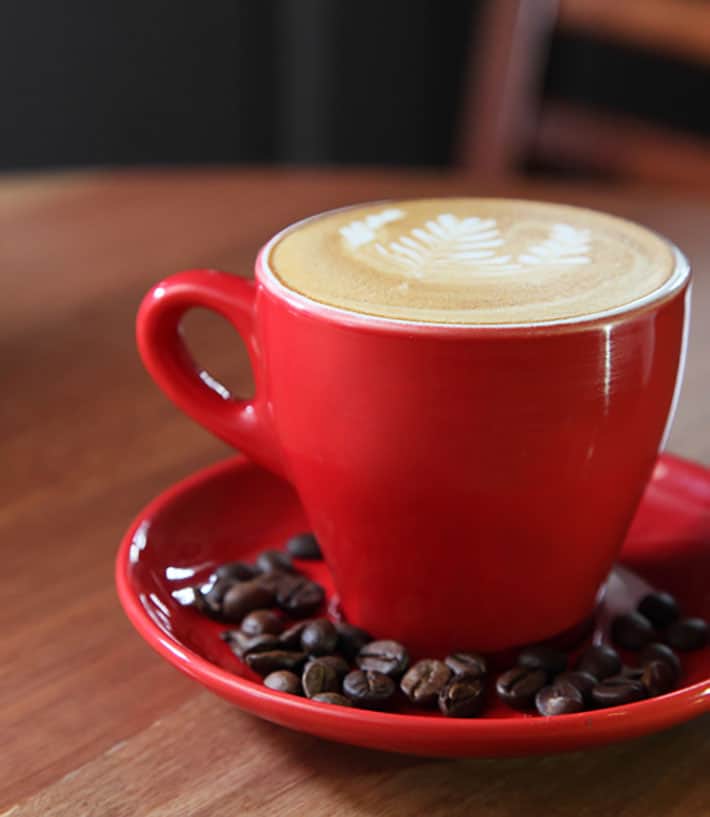 countryliving
Ending a well-prepared holiday feast is as much of a treat for the host as it is for the guests. Coffee is a great beverage to close a meal, but because it's the holidays, why not spruce things up? Add in cardamom, cinnamon, and rum. This is definitely a special cup of joe.
Get the recipe here.