While at the gym, Scott Ertl, an elementary school counselor in Winston-Salem, North Carolina, had a bright idea to deal with the growing problem of childhood obesity and poor literacy.
"I bet a bunch of kids would find it fun to read while exercising… we could get some exercise bikes and give it a shot."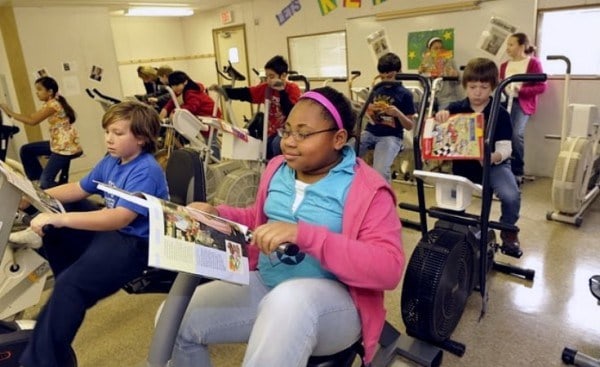 Readandride
At first, Ertl and the high school principal put a single bike in the corner of a classroom. It was so well received by students that Ertl decided to get more.

Readandride
He used Craigslist and garage sales to get cheap exercise bikes, and put them in a spare classroom. Students were told to take a book of their choice to the 20 minute session — and "Read and Ride" was born.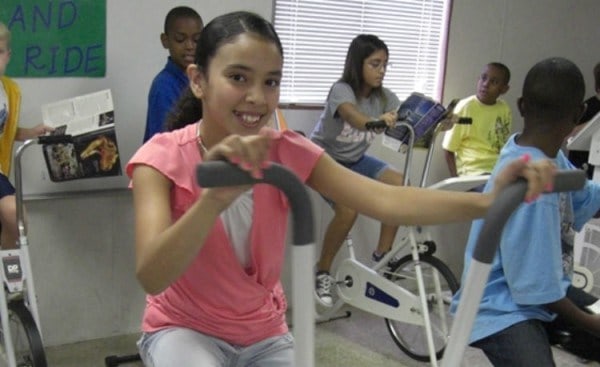 Readandride
Read and Ride programs now exist in 30 states across the US — and data shows that the program is responsible for an improvement in reading test scores and proficiency.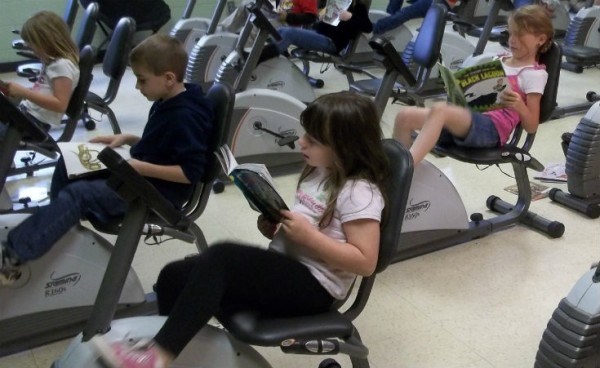 Readandride
Find out more about this awesome program here.