There has been a recent spike in the sales of IKEA doll beds in Japan. Those innovative and quirky Japanese have re-purposed the $20 Duktig mini-bed to allow their cats and rabbits to get a good night's sleep.
Officially a toy bed for children's dolls, it appears to be IKEA's first (unwitting) foray into the pet furniture market.
The beds come with miniature pillows and blankets, and for those owners with more than one pet, they can be made into bunk beds.
Judging by the positively peaceful, sleepy pets in the pictures below, this is surely the beginning of a 'beds for pets' movement. After all, it's just so cute!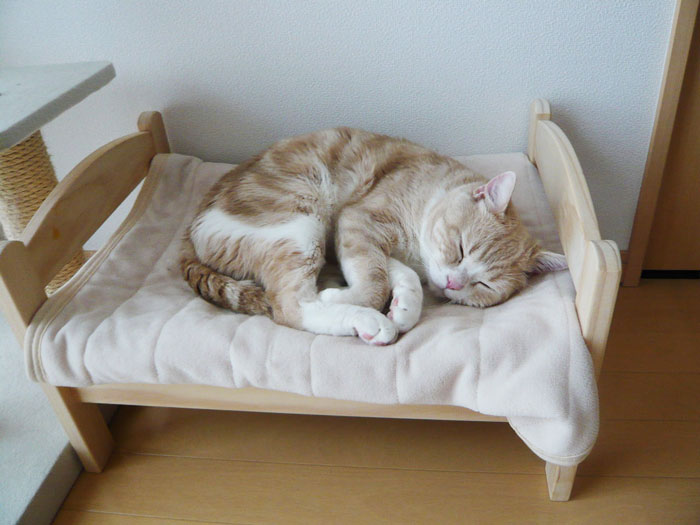 onelittleproject.com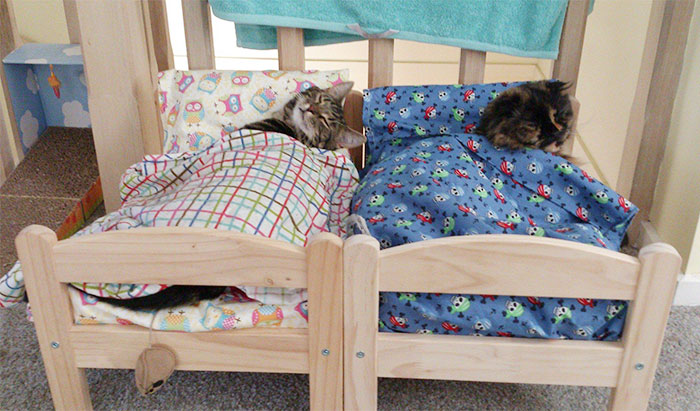 reddit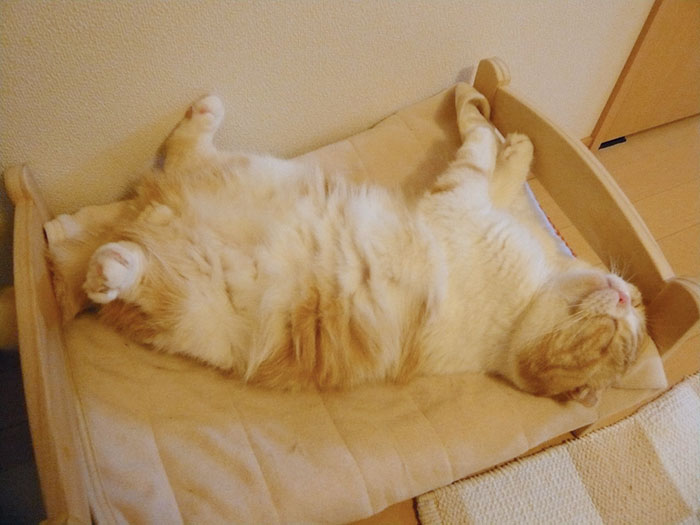 Livedoor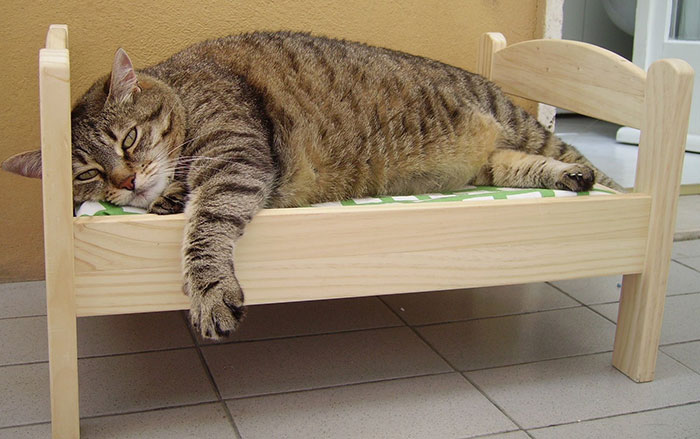 nekojournal.net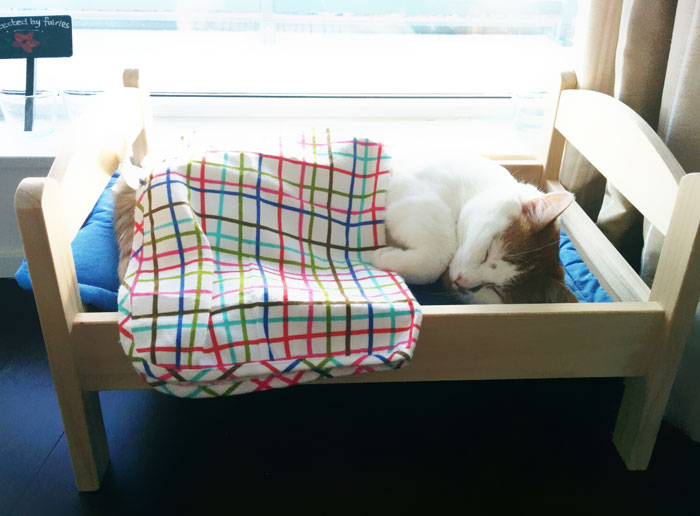 LurleenLumpkin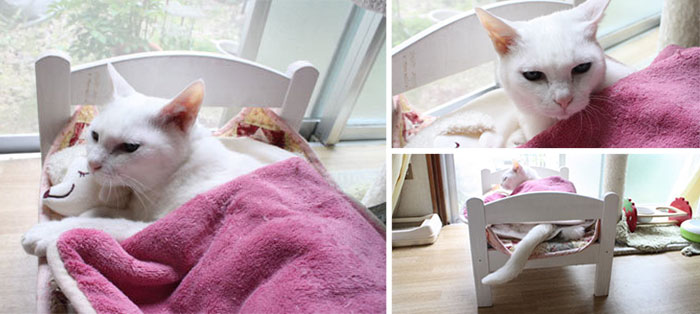 FC2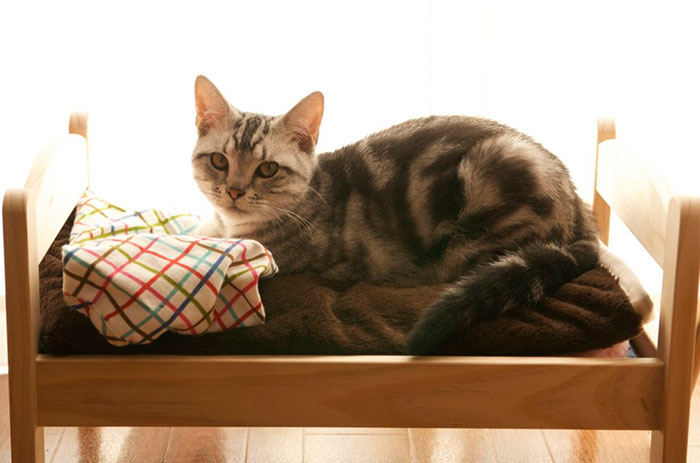 leotanken.com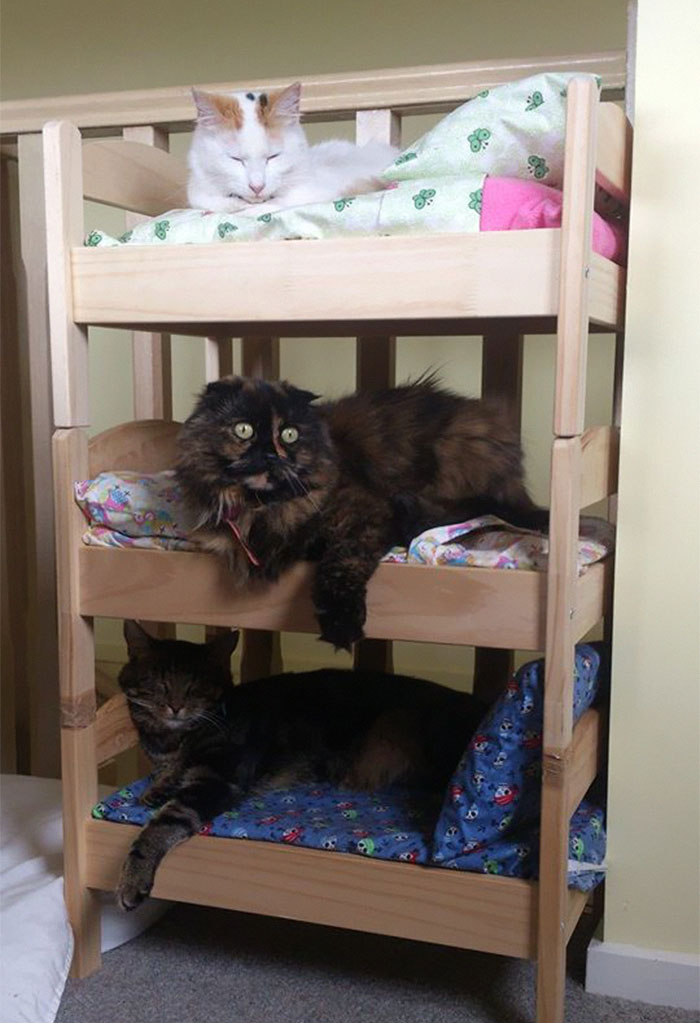 imgur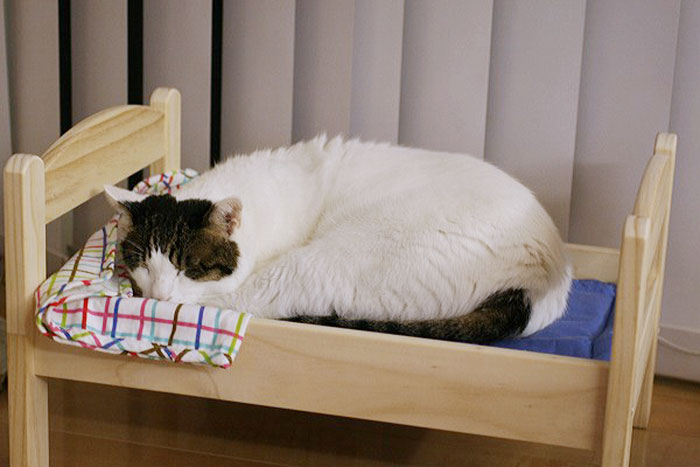 diarycats.exblog.jp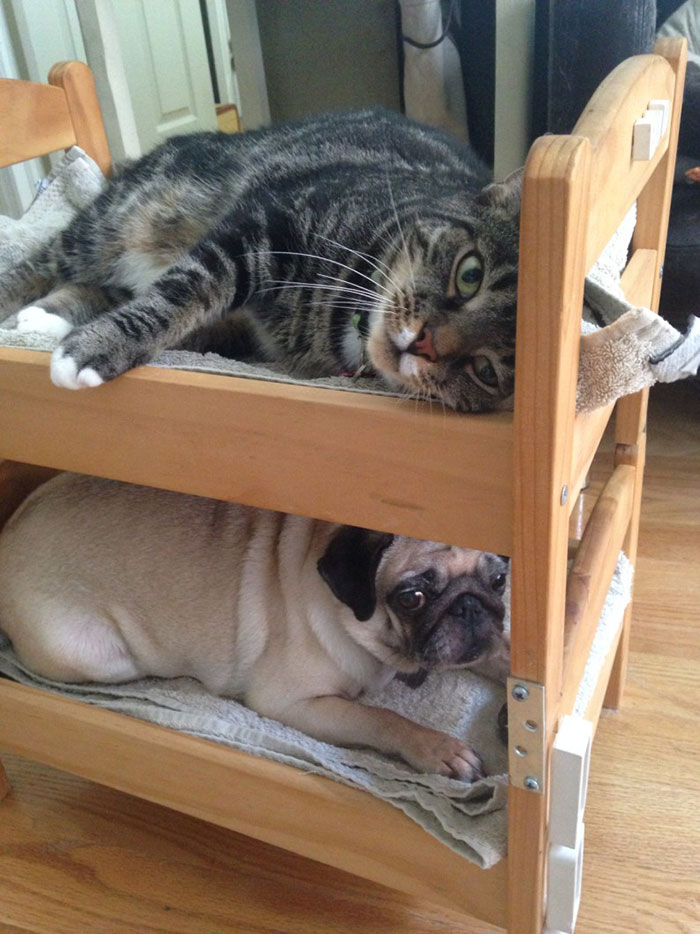 petbunkbedhack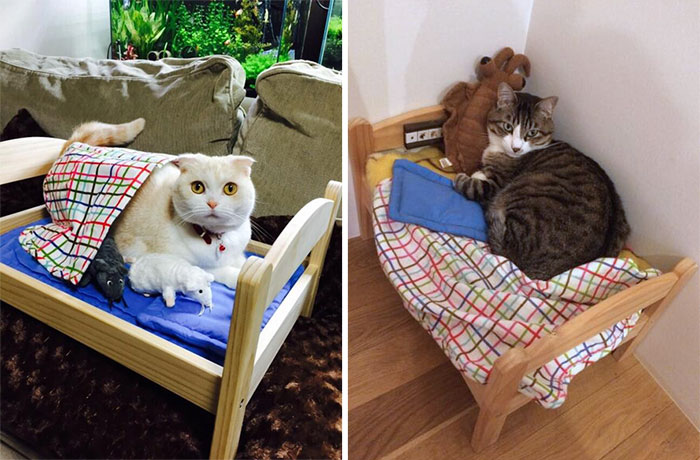 kyoryu kuramo (left) | ayaka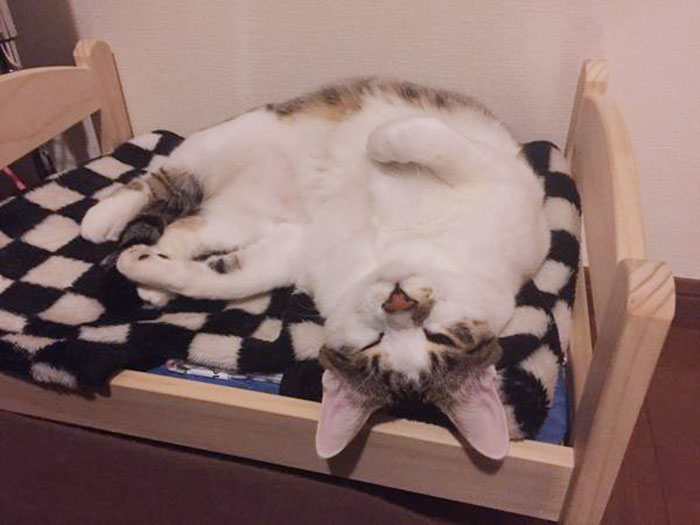 raf00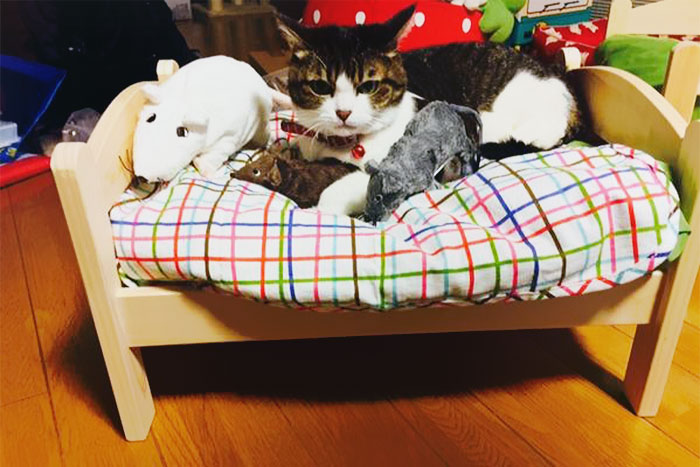 tttr0324
The bed works great for bunnies too!

bunnyapproved (via boredpanda)