A woman in Australia came home one day to find a koala in her living room and, well, the fluffy marsupial put on a bit of a show.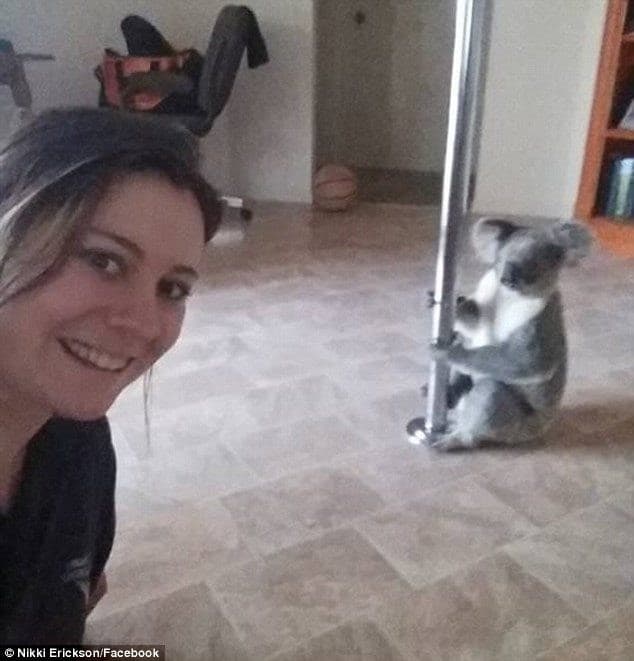 facebook
Or at least it tried.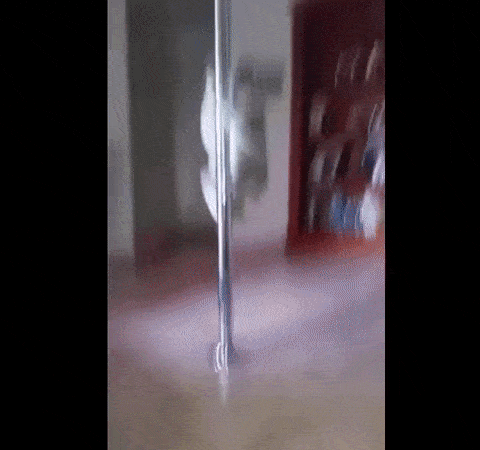 facebook
Nikki Erickson came home from a long day at work ready to, in her words, "dance the shitty day away." Alas, she found possibly the cutest intruder and now-adored house guest.  Nikki, an educator and competitive pole dancer, named her new furry friend 'Larissa, the pole dancing koala.'
"I sat there a while, talked to her and took photos and she didn't growl once," she wrote on Facebook.
https://www.youtube.com/watch?v=yu81pSrZef0
We're not sure if Larissa the koala is trying to escape, mistaking the shiny pole to be some cyborg species of a tree branch, or if the fluffball was just genuinely there to practice a couple of moves.
Nikki contacted wildlife handlers from Daisy Hill Koala Centre who rushed right over to pick up Larissa. The cute creature is now back in the wild, happily munching on eucalyptus.