Hollywood A-lister Lady Gaga is offering a $500,000 reward for the return of two of her french bulldogs that were stolen after her dog walker was shot four times in the chest on Wednesday night. 
Ryan Fischer, 30, was ambushed by the assailants outside of his home on Sierra Bonita Avenue in Los Angeles as he walked Gaga's beloved dogs Koji, Miss Asia, and Gustav just before 10pm, reports said. 
Two of the dogs, Koji and Gustav, were stolen. Miss Asia, meanwhile, managed to get away.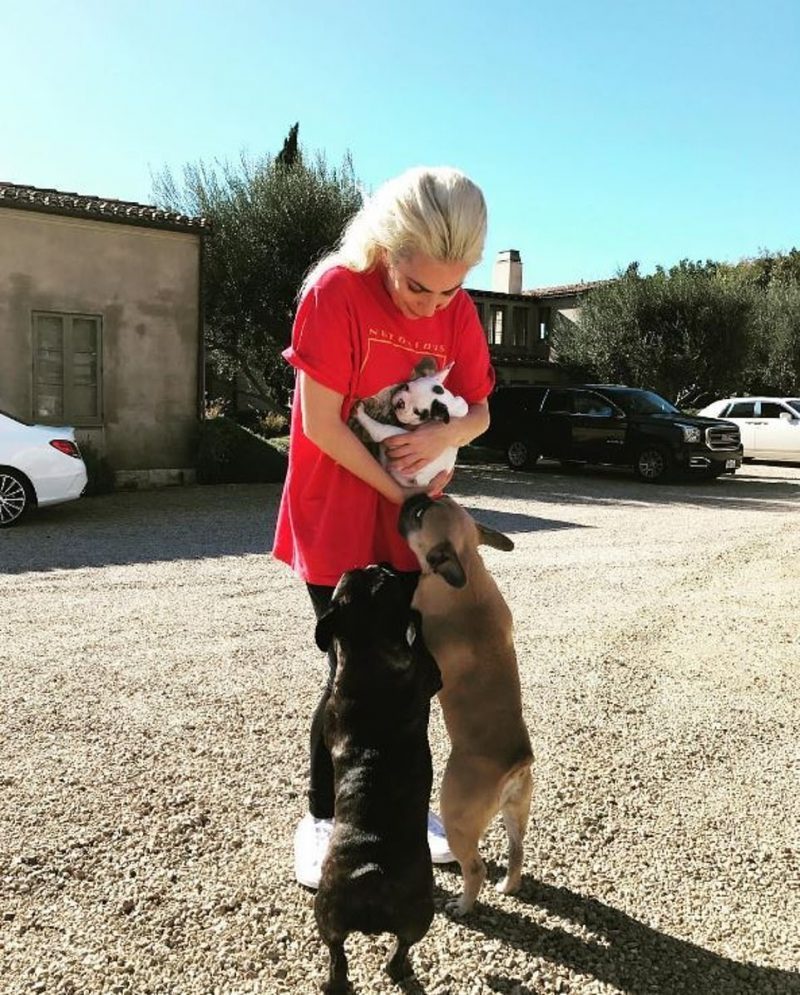 Fischer was seriously hurt, but conscious and communicative. He was taken to a nearby hospital and is now 'recovering well'. 
Video from the scene captured by KABC showed Fischer lying on the sidewalk and clinging to Miss Asia as first responders attended to him.
Gaga, 34, is distraught over the incident. The $500,000 reward for the return of Koji and Gustav comes with a 'no questions asked' clause, TMZ said.