Meet Hulk, the largest pit bull in the world, who weighs a whopping 175lbs.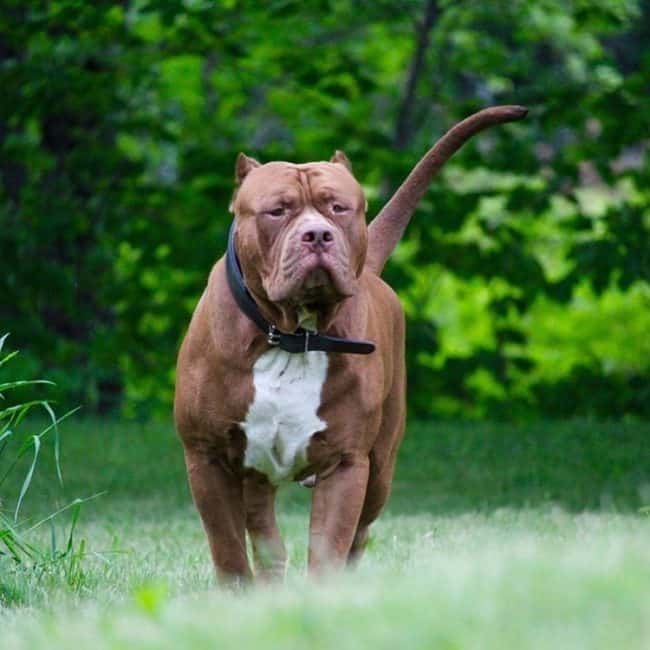 iam_thehulk
Hulk's owner, 28-year-old Marlon Greenan, runs a business that supplies protection dogs to high-profile celebrities and billionaires, as well as law enforcement, all around the world.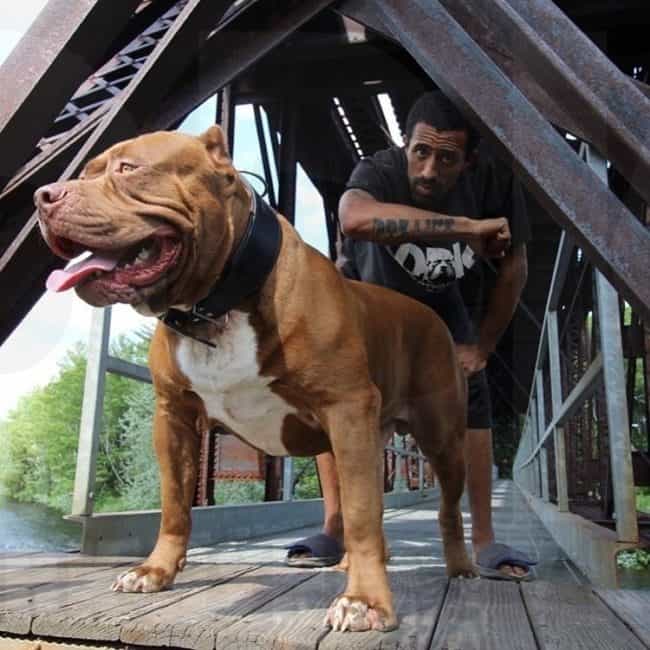 iam_thehulk
And now the pride of Marlon's pack, Hulk, has become a dad. And his not-quite-tiny pups are eyed as excellent candidates for guard dogs, as hopefully they will reach the same size as their enormous dad.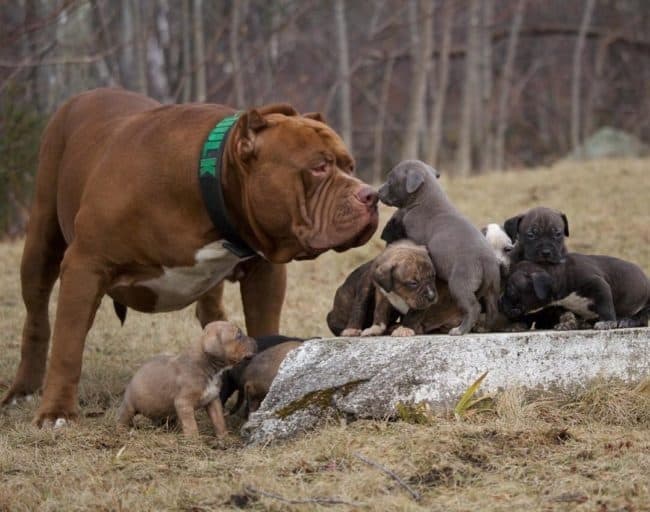 iam_thehulk
His puppies are now being put in a training school to become security dogs in New Hampshire. But if you want you'll need to start saving — they're worth up to $100,000 (£82,000).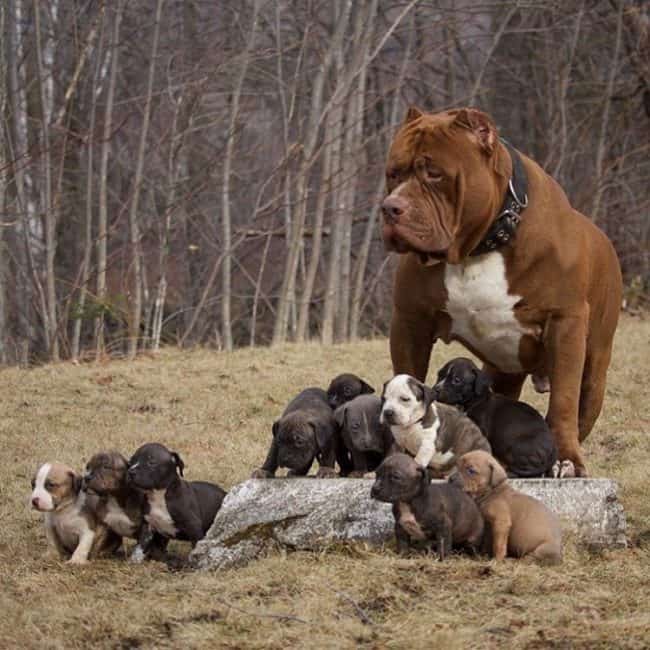 iam_thehulk
If Marlon sells all eight puppies, after they've undergone training, he'll earn a crazy $500,000 (£409,000).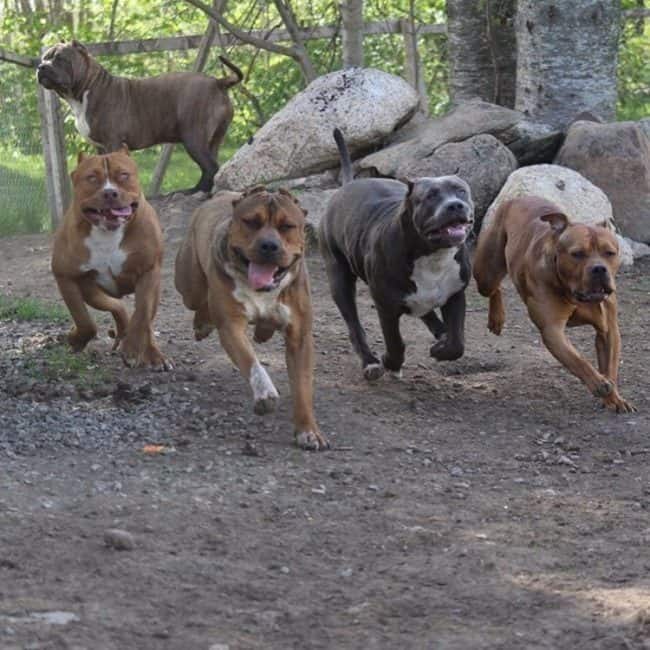 iam__kobe
But he's holding on to one of Hulk's puppies: little Kobe.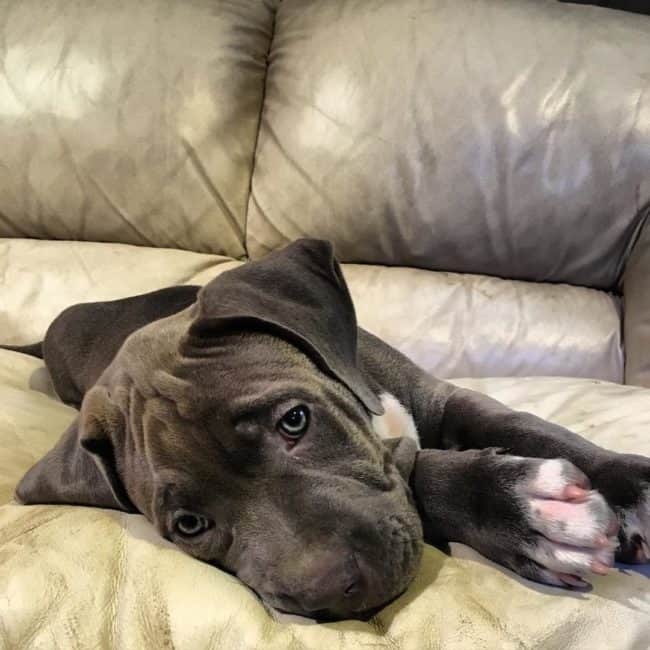 iam__kobe
"Kobe is a wonderful dog, his father is the Hulk, he's got great energy, great balance," said Marlon.
"If I wanted to turn around and sell him tomorrow, I have already been offered $40,000 multiple times for him untrained based upon who he is and where he comes from. Kobe as a fully-trained dog, I would easily get $100,000."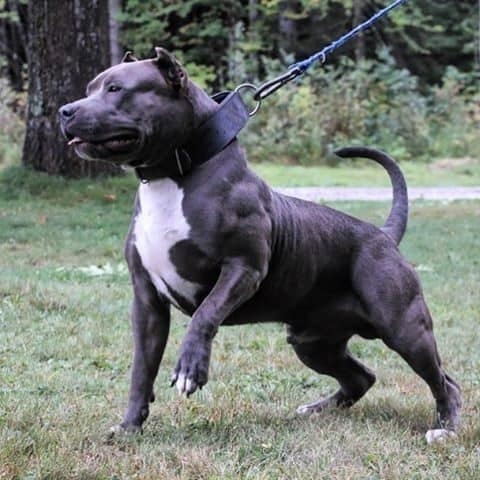 iam__kobe
"My reputation is built on how I breed and train my dogs. I'm looking for the next Hulk, the star of the future. And this dog is the star of the future. Hulk is the most famous dog that I have but I am always looking for the next big thing, so I've got to keep marching forward and I think we have something here."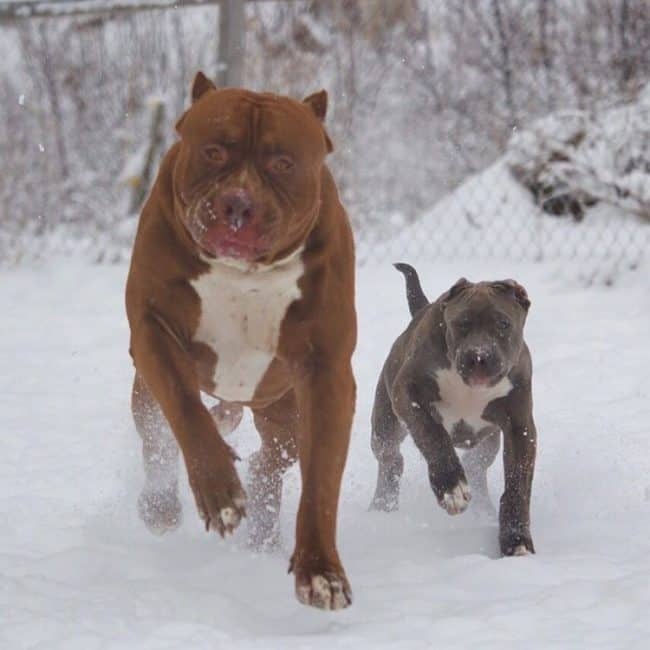 iam_kobe
Marlon added, "To me Kobe is absolutely priceless, I have no intentions of selling him, I absolutely want to make him the superstar that I know he can be."
And if you're on the lookout for a pit bull, we at Pulptastic are big supporters of Adopt, Don't Shop — so remember to check out your local dog shelter before buying a pricey pooch.