This is Leslie, a photographer from Ontario, Canada, with an obsession for snapping abandoned places.
https://www.instagram.com/p/BGuFstXBje-/
On her Instagram, where she's known as The Tourist, Leslie shares photos of all the spooky abandoned places she explores.
But last year a daring expedition would change her life.
She ventured into this run-down home, expecting to find broken furniture and peeling wallpaper as usual. But she quickly got the feeling she wasn't alone in the building.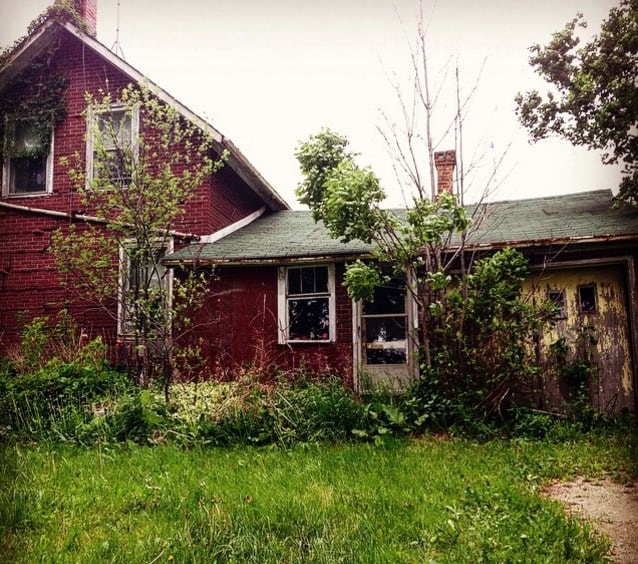 Instagram
In the living room, Leslie came across an elderly man. He was missing his right eye and partially blinded by cataracts in his left. His name was Lawrence.
Leslie wrote on Instagram, "He has a hard time getting around so he spends most of his time in there. Alone. Even after noticing a stranger essentially helping themselves to his life, he was nothing but sweet and kind."
So Leslie decided to return to see Lawrence and cook for him, as he didn't seem to be eating well (if at all).  She learned that he had suffered a stroke recently and waited 4 days for medical help. He just wanted a friend.
Lawrence told Leslie his life stories, from the time a bull broke his hip to losing touch with his brother. She said, "He breaks my heart and puts it all back together in the same visit."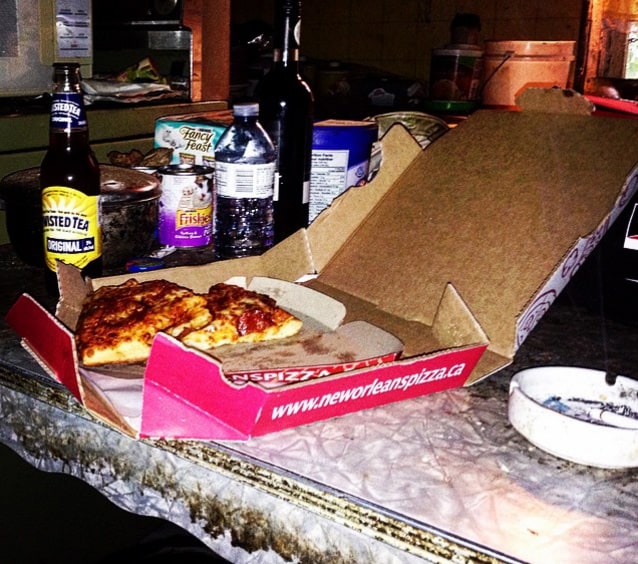 Instagram
Leslie roped in some pals to help clear Lawrence's house for him, removing his broken appliances and taking away bags of garbage so he can enjoy his home again.
"He is beyond grateful. After a few recent visits to the doctors, it's apparent that his health is declining rapidly. These may be the last few months I have with my friend and I plan to make them as comfortable and enjoyable for him as possible."
"He's informed me of his funeral arrangements and has asked me to be there. I told him I wouldn't have it any other way. He said the day I showed up was the best day of his life. The best day of my life was when I met him."
Despite his failing health, Lawrence and Leslie made their first outing together to a church barbecue, where Lawrence reconnected with friends and family he'd lost touch with.
Lawrence moved to a retirement home after suffering two strokes, but Leslie continues to visit him (and brings her dog Violet, who Lawrence adores).
On his birthday, Leslie was there with a cake.
Leslie is now swamped with people asking how Lawrence is as her story goes viral and 10,000 people follow this heartwarming story.
"Today we spent some time outside where he could do his favorite thing ever, smoke cigarettes and listen to the birds. I told him how famous he is. His smile grew with each kind post I read him."
And Lawrence is still going strong.
All thanks to Leslie's kindness, Lawrence has been able to enjoy his life again, and she hopes others will do the same.
"I'm posting this in hope that it will inspire at least one person to reach out to someone they may have lost contact with or just forgot about."
"These old souls are full of life and I feel blessed to have met this one."
You can keep up with Leslie and Lawrence on Instagram