One skillet, a thousand different uses. All it takes is a dash of creativity, a whole lot of moxie, and incredible recipes like the ones we've got for you:
#1. Chase's Daily Omelet.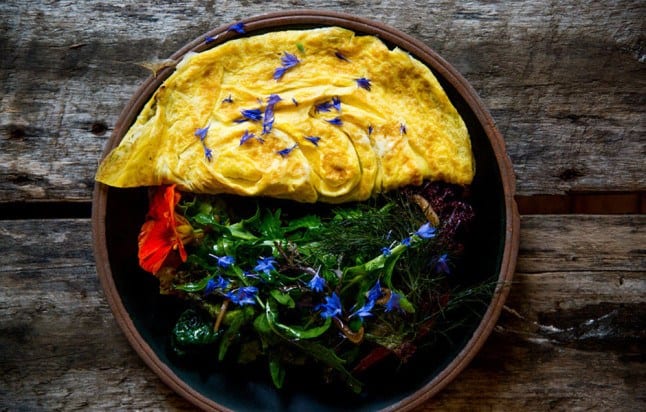 bonappetit
Trust us: this dish tastes every bit as fancy as it looks. Recipe here.
#2. Chorizo & Bell Pepper Frittata.

thegourmetrd
Doesn't the word "frittata" just make you wanna break out into a Missy Elliot song? And also eat some damn good eggs. Recipe here.
#3. Skillet-Fried Chicken.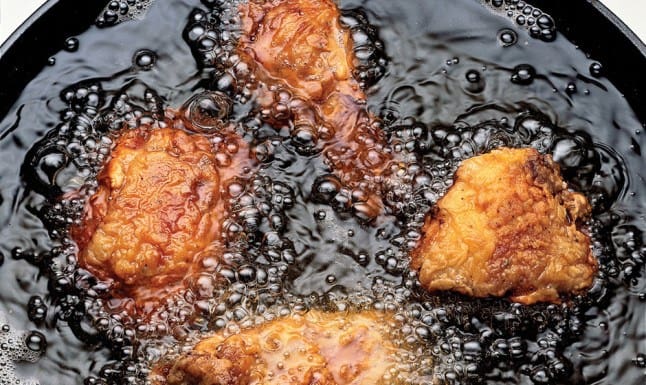 bonappetit
The only fried chicken recipe you'll ever need. Recipe here.
#4. Skillet Pasta With Chicken Sausages & Creamy Roasted Green Pepper Sauce.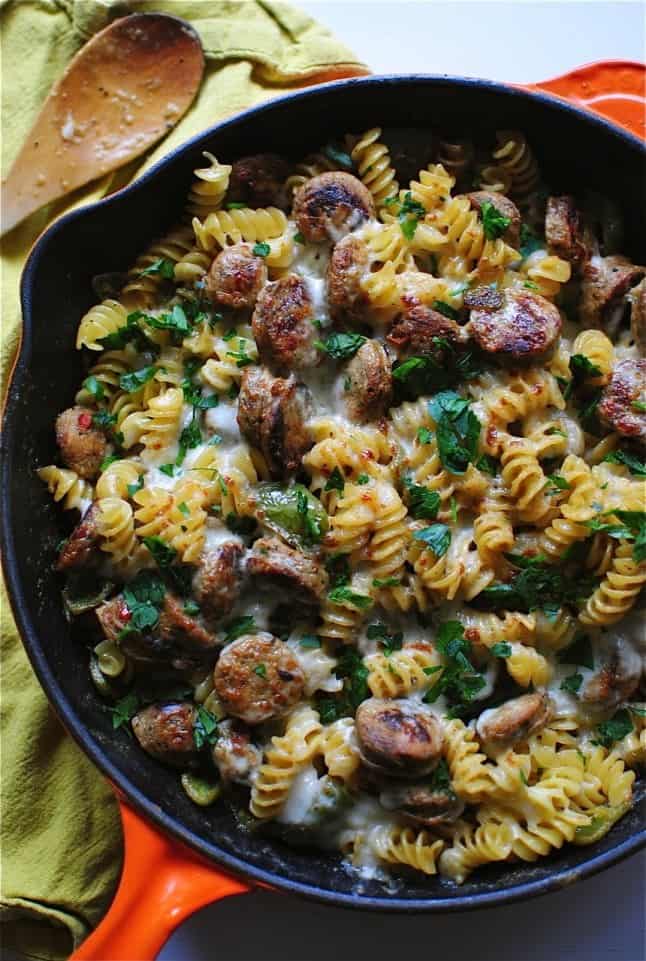 bevcooks
Si beautifully Instagrammable, but you won't be able to stop eating enough to get a decent shot. Recipe here.
#5. Deep Dish Pizza.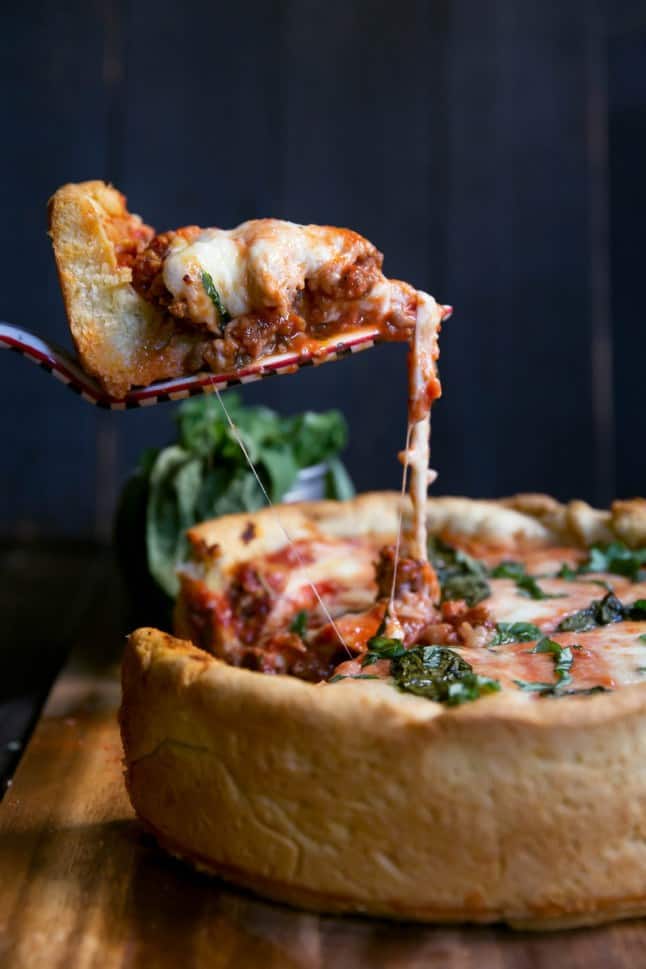 ambitiouskitchen
Friday night Every night is pizza night, right? Recipe here.
#6. Skillet Chicken With Bacon & White Wine Sauce.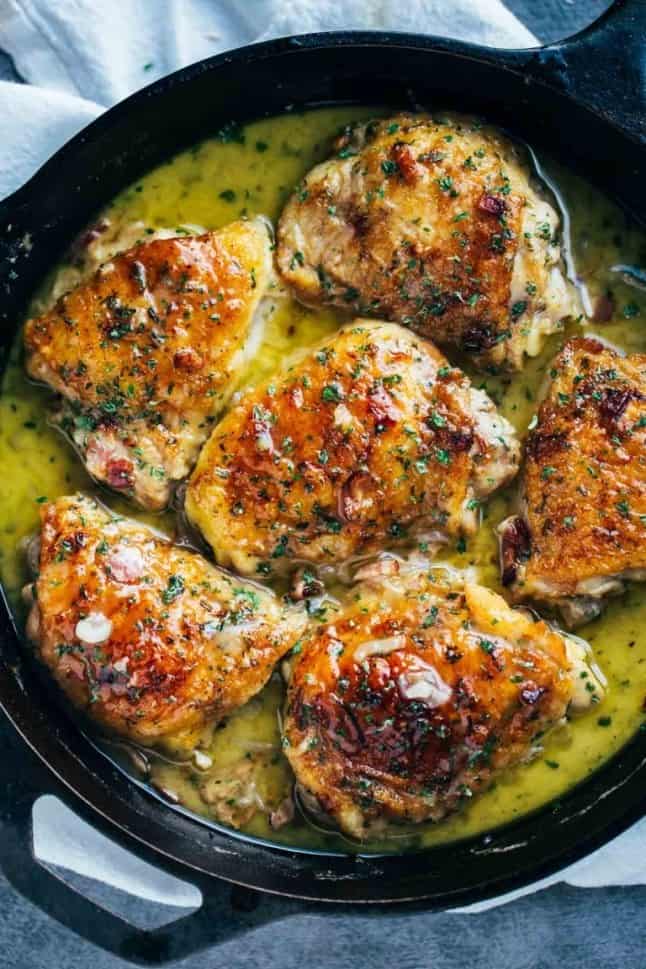 pinchofyum
Simple enough for a night at home, fancy enough for a dinner party with friends. Recipe here.
#7. Beef Taco Rice.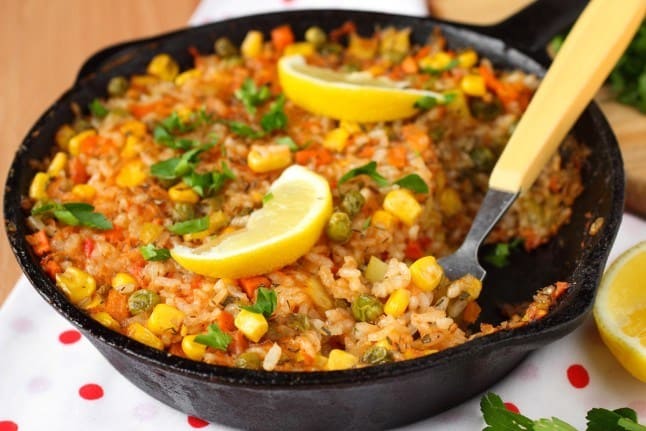 kitchme
"Skinny" eating doesn't have to mean a handful of trail mix for dinner. It could also be this Weight Watcher's Friendly Beef Taco Skillet Rice. Recipe here.
#8. Cheesy Roasted Red Pepper Skillet Soda Bread.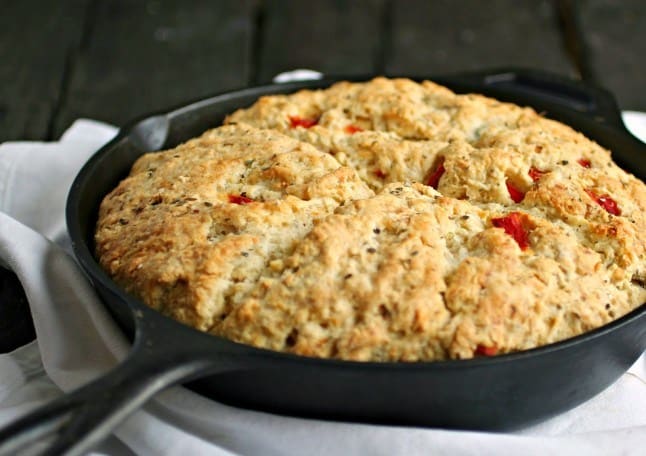 hungrycouplenyc
Did you know you could bake bread in a skillet? Well, now you do. Recipe here.
#9. Skillet Apple Crumble.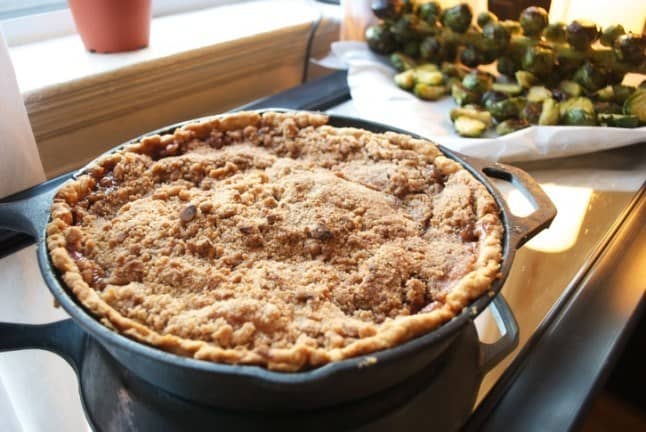 food52
Pie is always a good idea. Just take a look at this skilletful of yummy apple crumble if you don't believe us. Recipe here.
#10. Skillet Cookie Cake.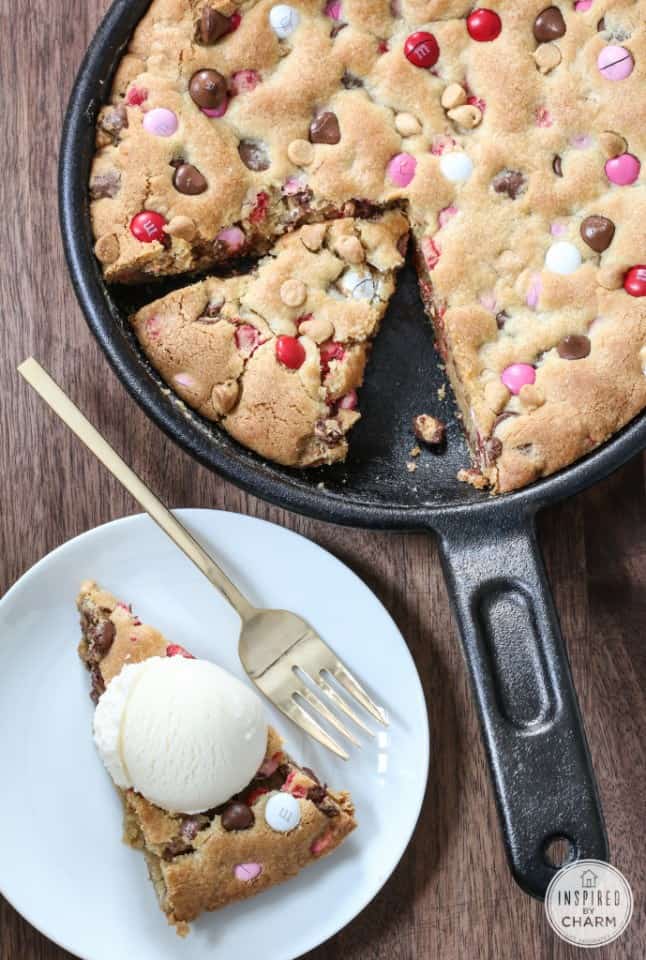 inspiredbycharm
Good thing we all have that extra stomach just for desserts, amirite? Recipe here.
#11. Raspberry-Basil Fruit Jam.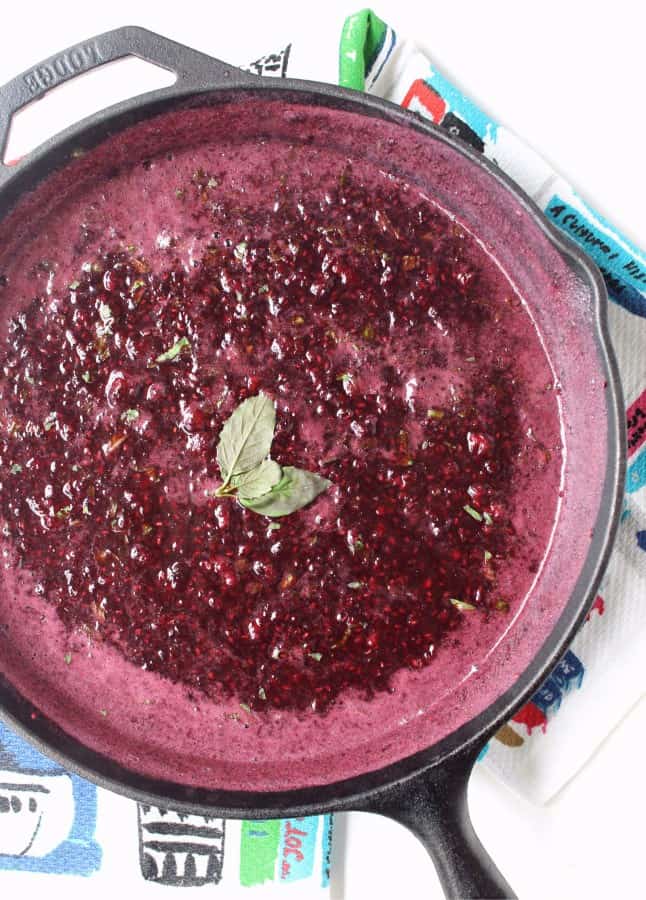 wrytoasteats
Raspberries + lemon juice + sugar = you can't go wrong with that combo. Recipe here.
#12. Chicken Pot Pie.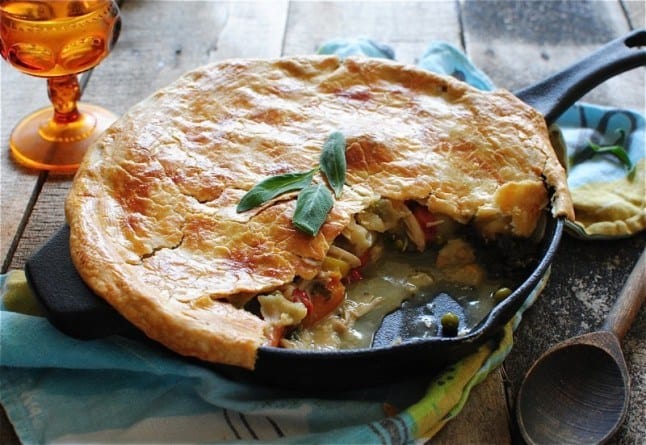 bevcooks
Make the darned chicken pot pie. You won't be sorry. Recipe here.
#13. Cinnamon Roll Skillet Bread.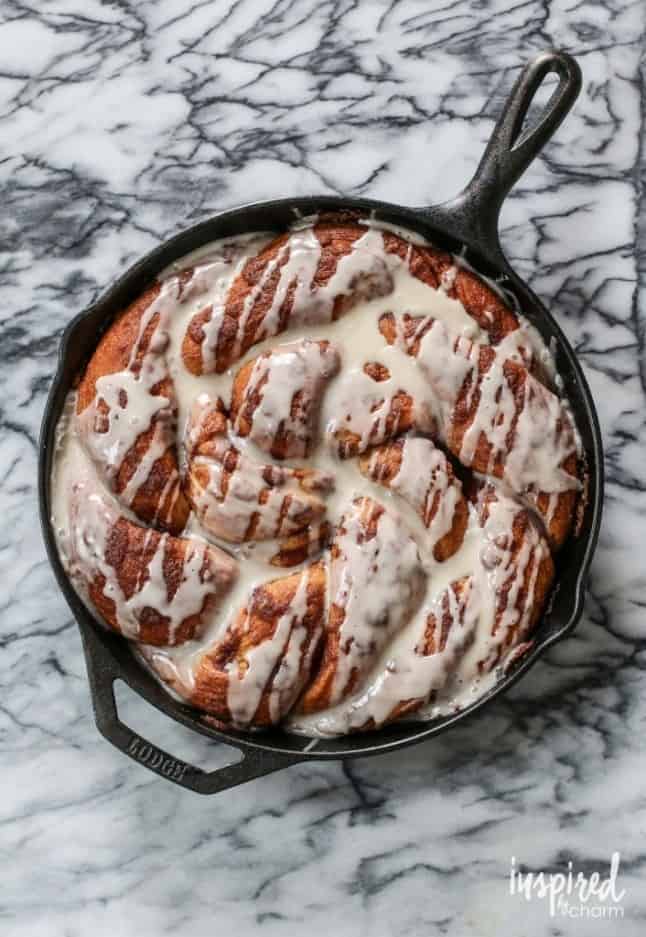 inspiredbycharm
Who can say no to cinnamon and sugar? Nobody, that's who. Recipe here.
#14. Cinnamon Pear Buckle.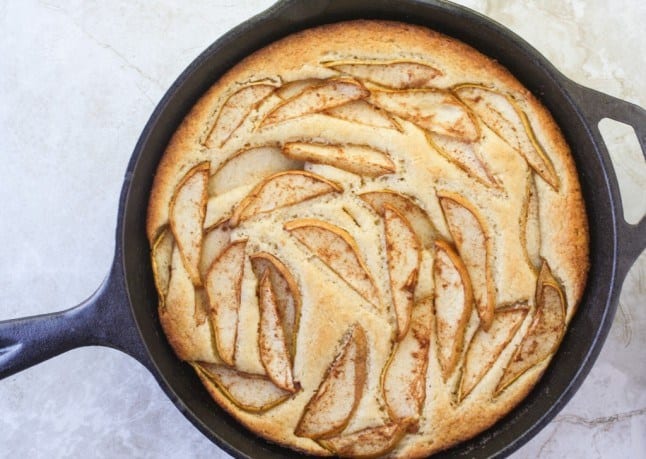 orchardstreetkitchen
This dessert may have a funny name, but you'll be crying once you taste a mouthful of this — tears of pure joy, that is. Recipe here.
#15. Chocolate Skillet Cake.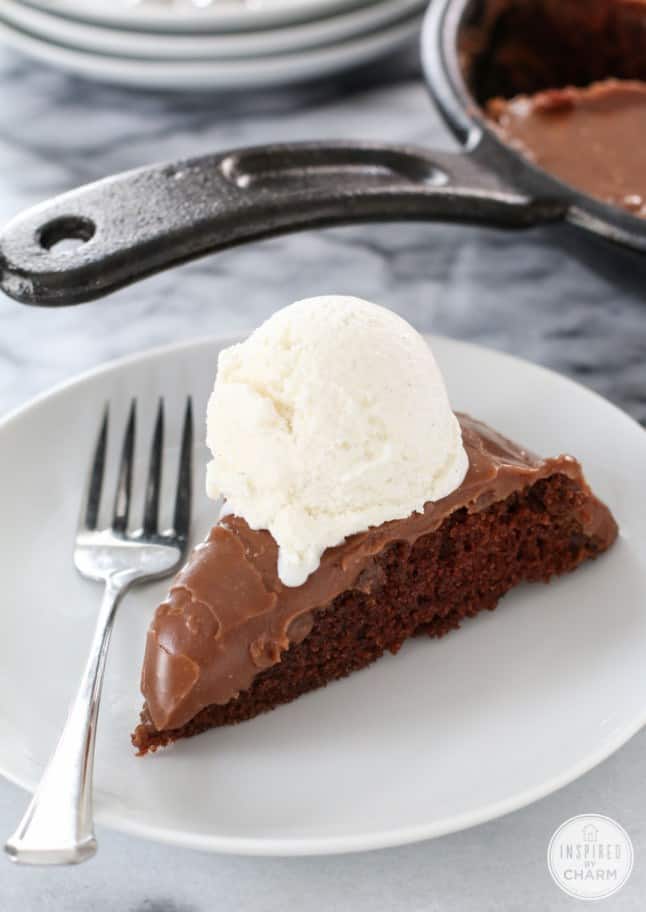 inspiredbycharm
It's official. Chocolate cake made with a bit of peanut butter and served with a dollop of ice cream just might be the cure for everything. Recipe here.