Kaitlin Burge, a mother of a young boy who was diagnosed with cancer, shared a photo of her son being consoled by his older sister during chemotherapy. That was two years ago, and after a long and difficult fight, Beckett has now recovered and is going to school.
When Kaitlin Burge uploaded a photo of her 4-year-old son Beckett, pale and leaning over a toilet after chemotherapy, it sent shockwaves on social media and received an outpouring of support. The heartbreaking black-and-white image showed Aubrey, now 7, patting her brother's back during his cancer treatment.
On April 25, 2018, at the age of 2, Beckett was diagnosed with acute lymphoblastic leukemia. The siblings went from playing in their home to sitting in a chilly hospital room together. Beckett's sister, Aubrey, who is 15 months older, watched her brother struggle to walk and play as she sat beside him in the hospital.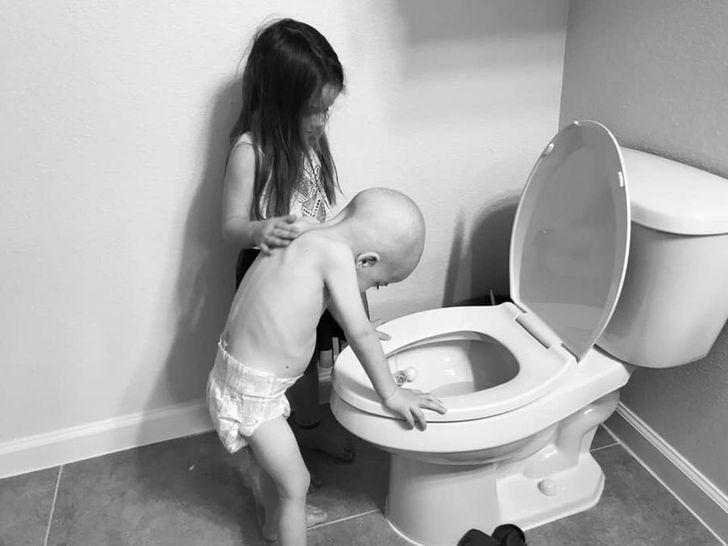 The family was devastated by the news, and it came as a total surprise to them. But they remained optimistic and relied on one another, one day at a time.
Aubrey had a difficult time. Beckett has always been her closest friend. The 35 days he was in the hospital was a lengthy period of seperation between her brother and herself she hadn't experienced yet. She wasn't sure what was going on. She just knew something was wrong with her brother, her best buddy.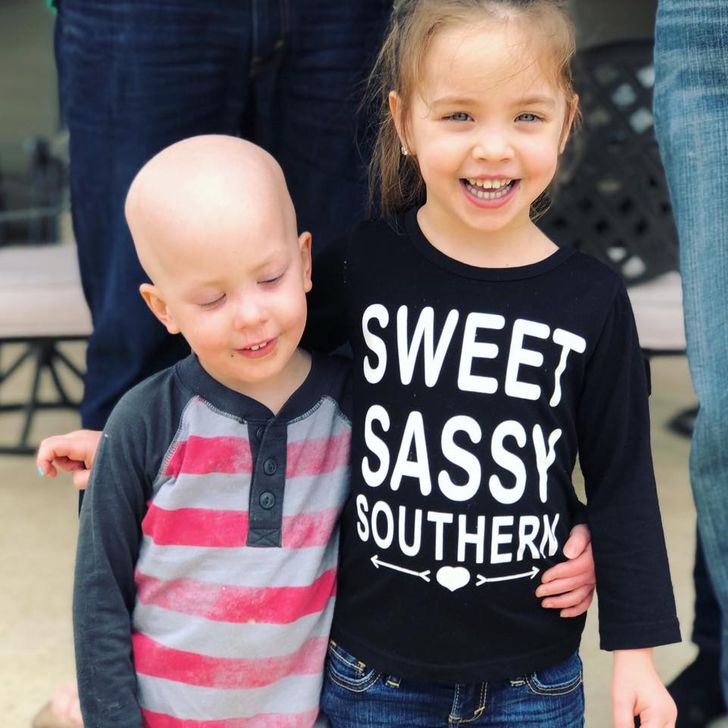 It was a hard time for the family. Kaitlin wrote in the caption of the picture above: "I watched my only son go through so much and still smile. I watched my sweet Aubrey push through a difficult time in her life and become so independent. She saw her best friend/brother in a state no sibling should ever have to experience."
Beckett prevailed. After 2 years of pain and fighting, Beckett is now cancer-free and going to school.
"When we heard he'd got the all-clear, it was so exciting," the Texas mom said. "His oncologist came in and said, 'No more chemo. We're done. Get rid of everything.' "
Kaitlin says, "He is feeling great, he is done with treatment, and is back to school, currently in the first grade."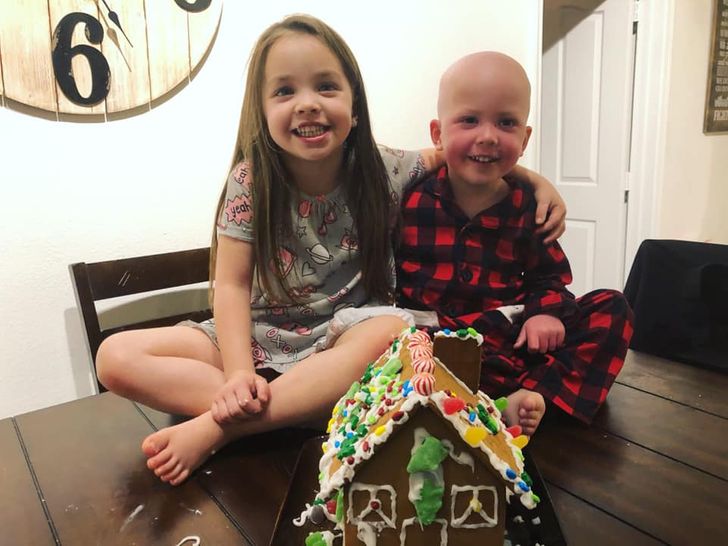 We have no doubt that Aubrey's love and support was a huge help towards her brothers recovery.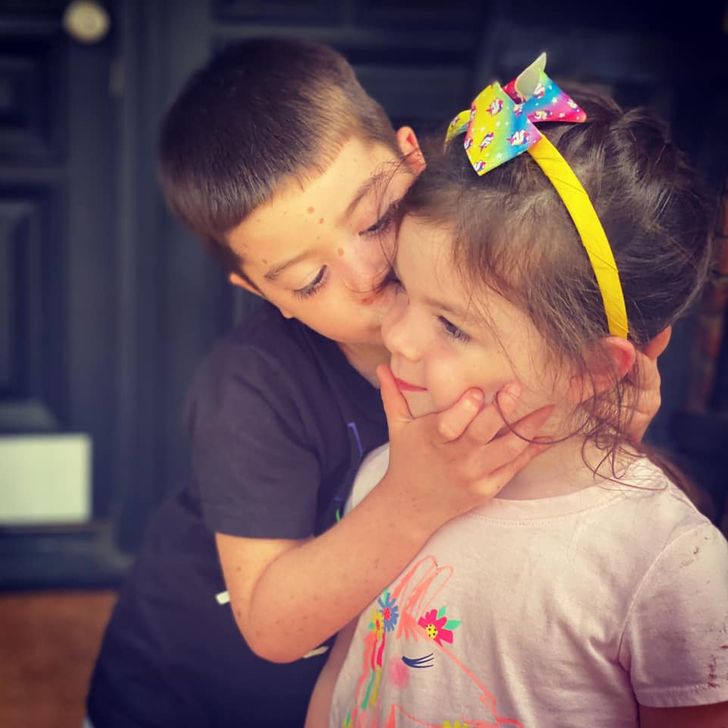 You May Also Like