Ralph McCrory, a 65-year-old resident of Spring Hill, Florida, was mowing his lawn last weekend when he suddenly yelled: "I think I just had a heart attack." Panicked, his wife Dorothy called Hernando County Fire Rescue, who took Ralph to a local hospital.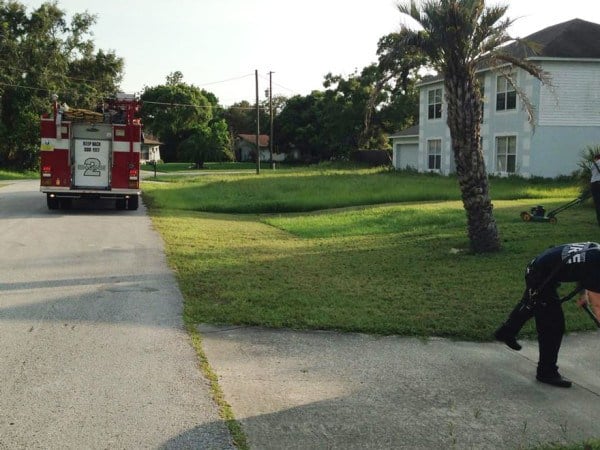 Facebook/Jacob Shipp
But that wasn't all. The firefighters returned to Raph's home to finish mowing his lawn.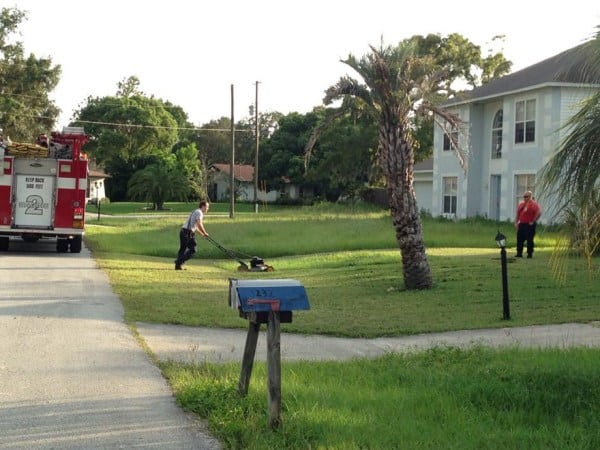 Facebook/Jacob Shipp
The McCrory's neighbor Jacob Shipp snapped the photos and shared them on Facebook to "get something positive in the news."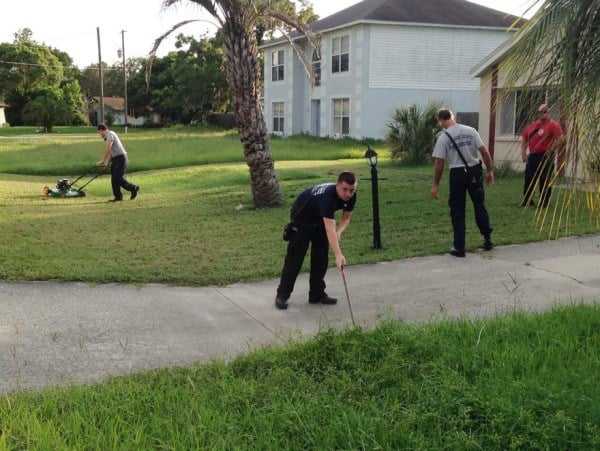 Facebook/Jacob Shipp
"I have both police and fire in my immediate family and know how all of the negative stories lately can affect morale both in the workplace and in the community," Shipp told ABC News.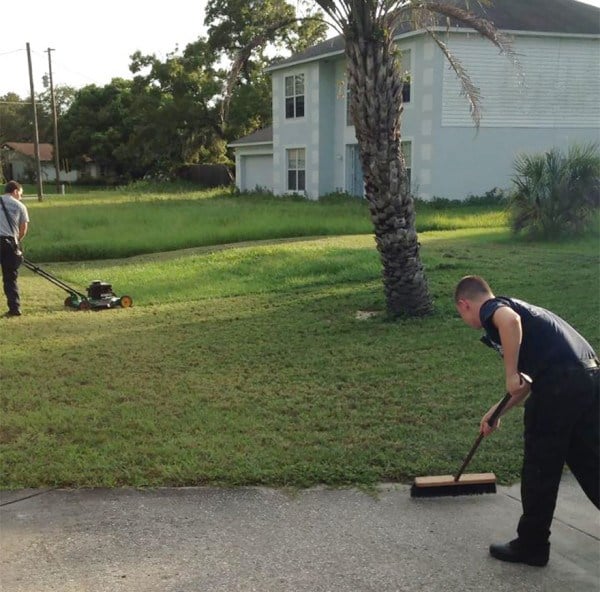 Facebook/Jacob Shipp
"Our folks have stopped many times and helped people change a tire on an automobile that had a flat," according to Kevin Carroll, Hernando County Fire Rescue Assistant Chief.
"This is not unusual for us, but we're very appreciative to the gentleman who actually took the photographs, that he took the time and made the effort to actually recognize these folks."